Quick & Simple Coastal Summer Mantel Decor
Add a little nautical charm to your living space with these simple coastal summer mantel decor ideas. Featuring DIY beach canvas art, blue & white starfish, textured sailor's knot and cheerfully striped sail boats, this mantel looks great for the seasonally inspired.
Whether you live near the beach or simply dream of setting sail, you'll love how the summer mantel brings coastal character to your living space.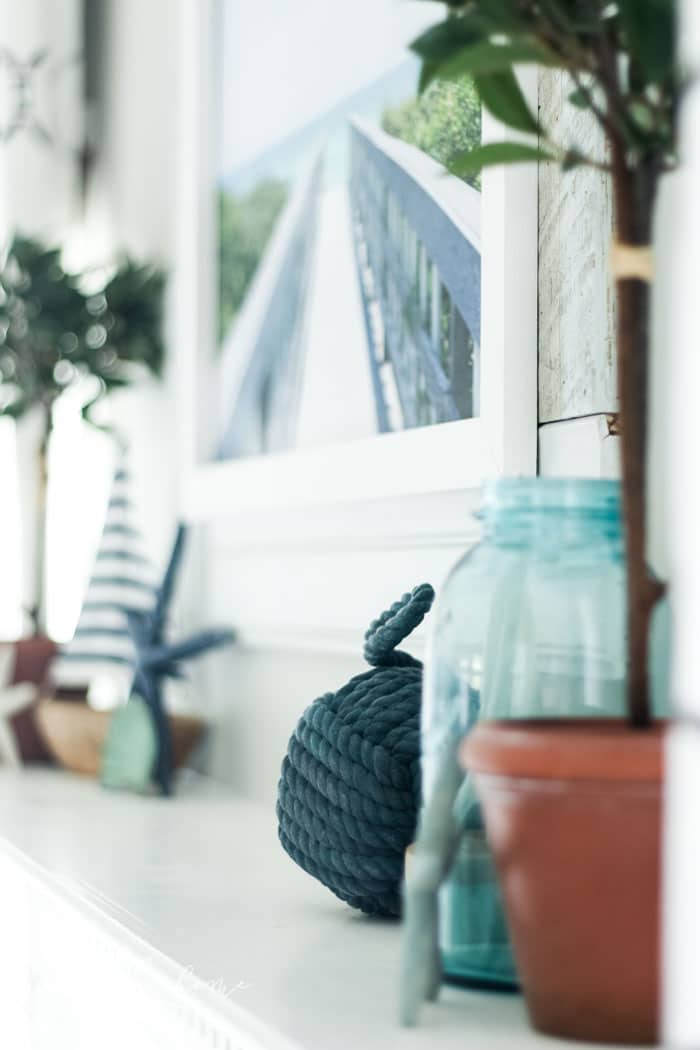 Maybe it's the crazy end of the school year, or the fact that we are home between two trips, but I haven't had much time to decorate my summer mantel. Sure, I could wait until things settle down in a few weeks. Haha!! Who am I kidding? Things don't settle down in the summer, they ramp up!
So, I decided to grab what I had on hand and decorate with everything I already had. A big disclaimer I have to give right off is that several items on my mantel are new, I just either didn't buy them this week or didn't buy them for this summer mantel decor. It just worked out this way. This post contains affiliate links for your convenience. See my full disclosure policy here.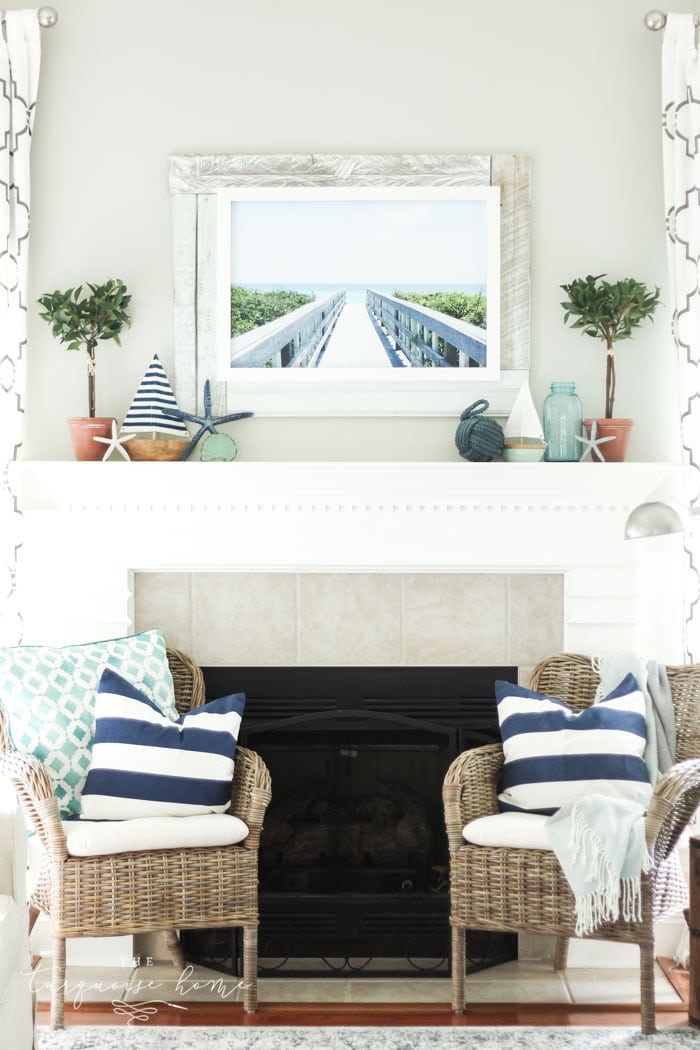 The items I purchased for summer were bought a couple of months ago just sitting in my summer decor stash. I happened to buy them while already out shopping for something else. (The collection I bought the items from is called the Sand and Sea Decor Collection and I really want it all!)
And then the bay leaf topiaries have been sitting in my check out cart for months, but I finally had the cash to buy them and they were on sale this week, so they are new. And probably because they are new I wanted to use them in my newest decor spot!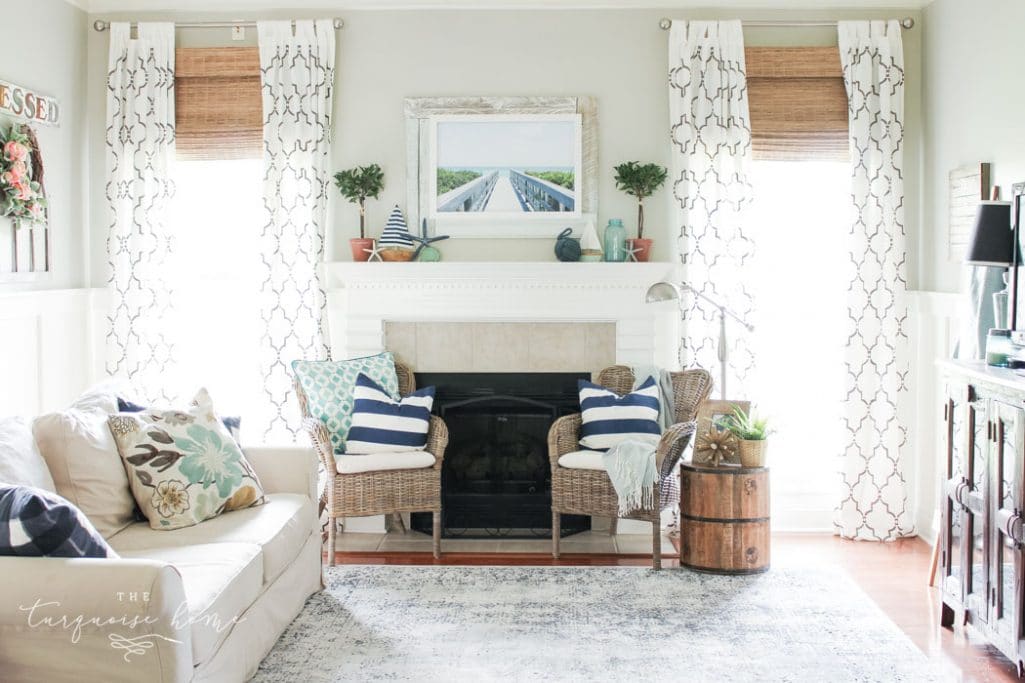 Summer is when I totally embrace all things turquoise and coastal, which are my favorites, but don't exactly go with Christmas in north Alabama. So, I go all out in the summer and don't even care that I live a good 6 hours from the nearest ocean.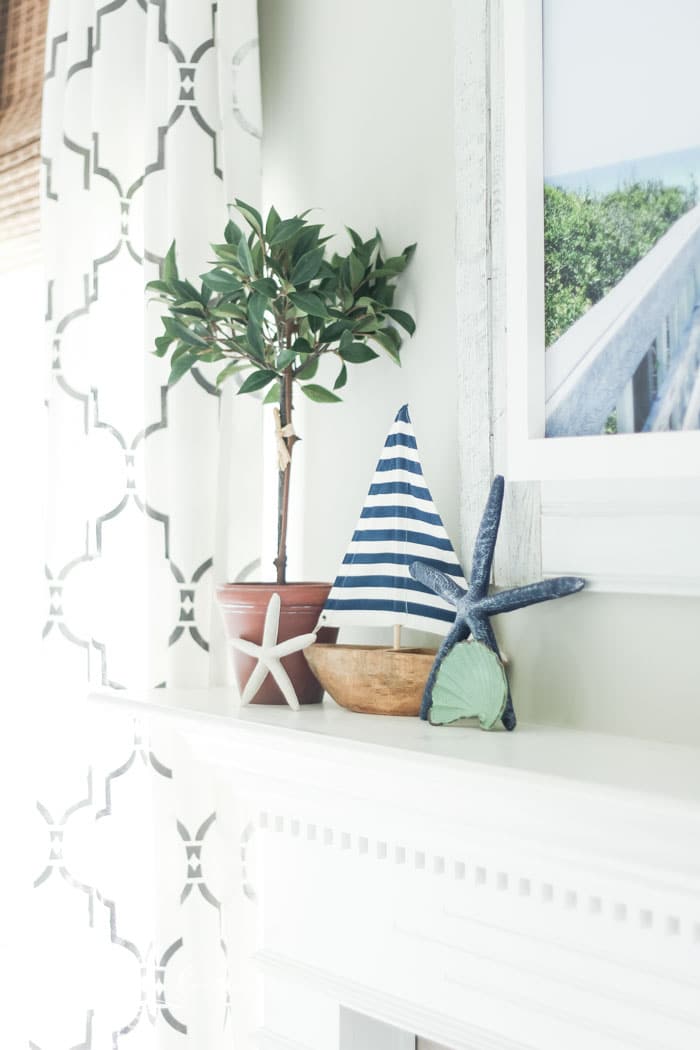 I made the DIY framed canvas art last year from a photo I took, a canvas and some extra wood I had laying around. I loved it so much that I decided it would be the best mantel anchor again this year! See the full tutorial here.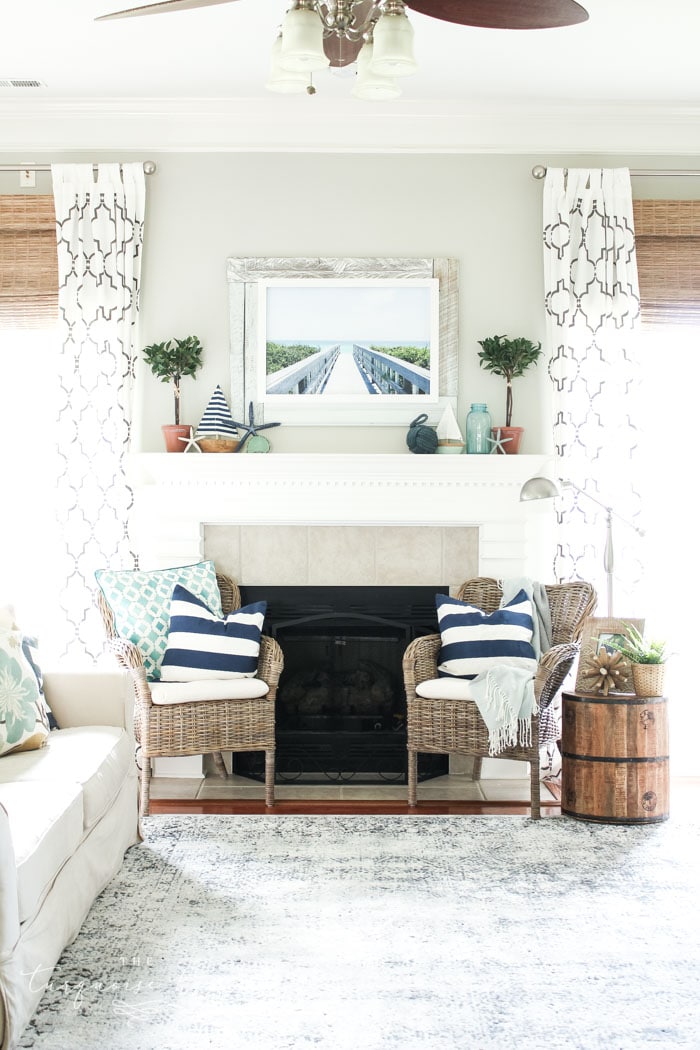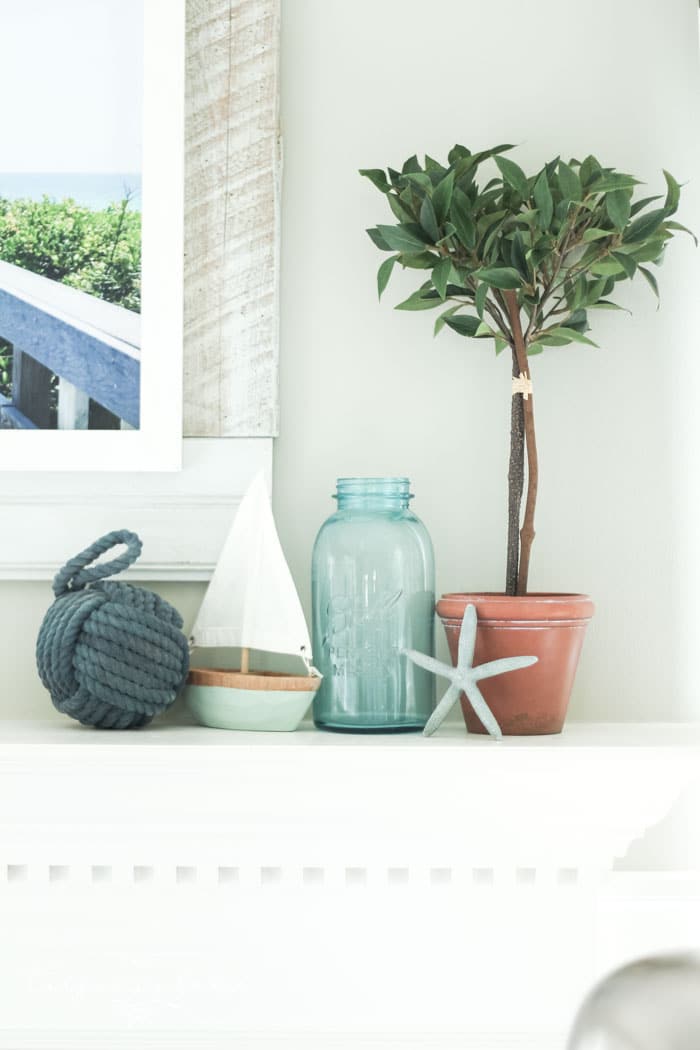 I hope my mantel inspires you to break out some summer decor of your own! I'll have more photos in my summer home tour in just a few weeks! So, stay tuned for that!
Have a great day!
Sources:
Blue Sailor's Knot (no longer available)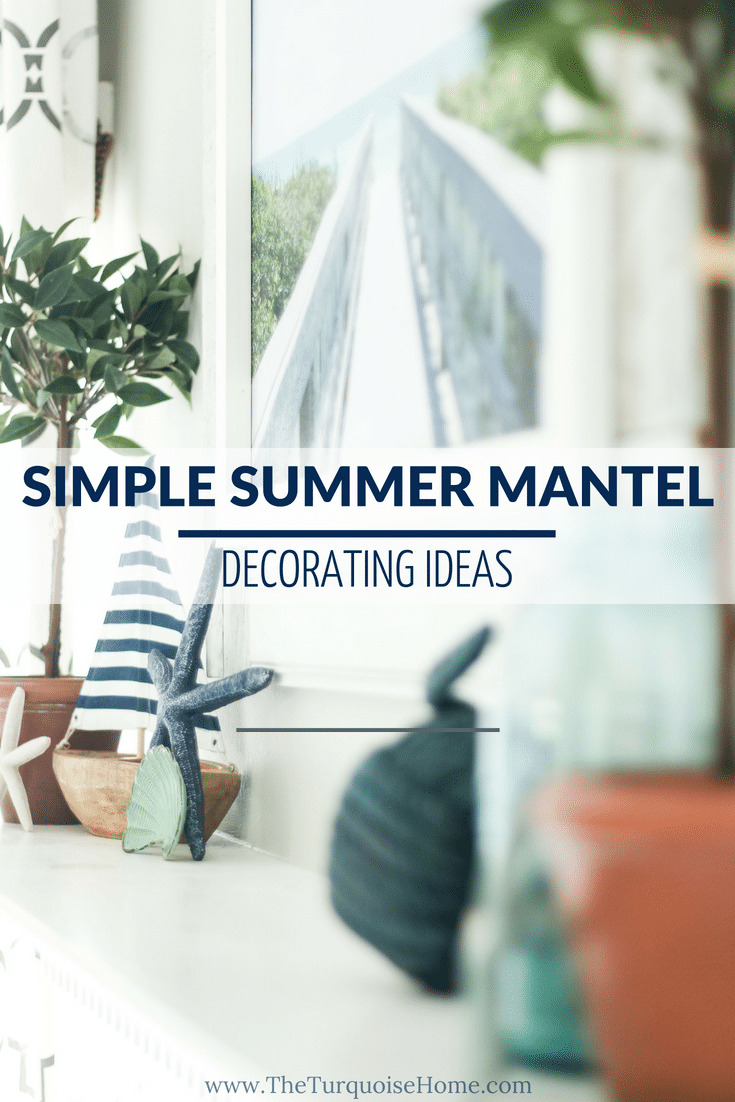 SaveSaveSaveSaveSaveSaveSaveSaveSaveSaveSaveSaveSaveSave