Do you have a young elementary-age girl to buy a gift for? Maybe it's your own daughter, your niece, or just a friend, we've got you covered with some of the year's most popular toys as well as surest hits! Be sure to check out our complete list of Gift Guides to help buy gifts for everyone on your list!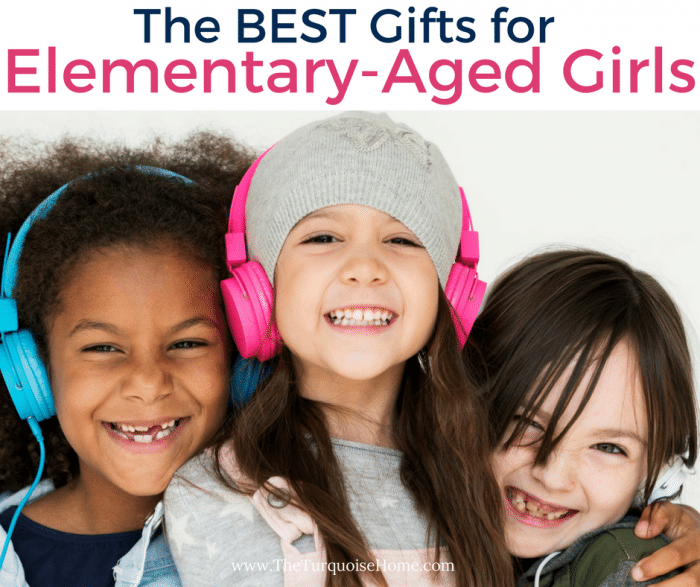 So, if you know me at all, then you know that I have two precious little girls, so my life is full of baby dolls and Barbies, shopkins, American Girl dolls and stuffed animals. Did I mention dolls? We also are obsessed with play kitchens and real kitchens and baking and all of the girly things you could ever imagine.
Side note: Isn't it amazing that you don't have to teach a girl to wrap a baby in a blanket and put a bottle to its mouth. Sure there are girls out there who aren't interested in playing with baby dolls, but would rather play with super heroes, which is totally fine. But I didn't have to make either of my daughters want to play with girly toys. They just picked them up and started playing with them. Funny how that happens!
The Best Gifts for Elementary-Aged Girls
American Girl Dolls – My girls have been huge fans of these dolls since they could hold a baby. We started with the Bitty Baby series when they were 2, and then have moved into the realm of Wellie Wishers and now American Girl Dolls. They are quality, well-made, have so many fun accessories and last forever. American Girl even has an AG hospital you can send your doll to if she needs repairs. Love this company!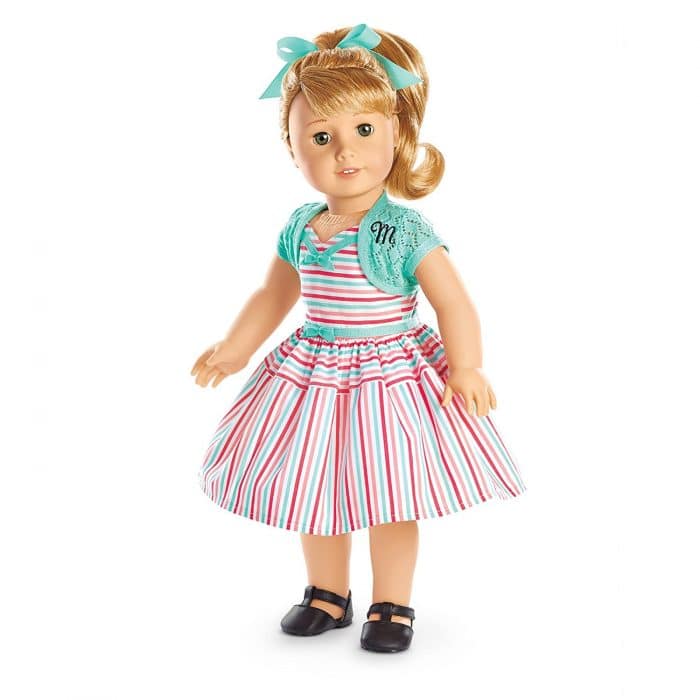 Kindle Fire Tablet – I have heard over and over and over again that this is THE best tablet for kids. Everyone I know says it's SO much better than handing their kiddo an iPad. So, guess what my girls are getting this year? 😁 The perks are hands-down the best parental controls out there, the open app platform (you can add and delete apps at your choosing) and the 2-year no-questions-asked replacement policy. I know my friends use a ton of educational apps with their kids and can't recommend them enough, which is why we're buying them this year!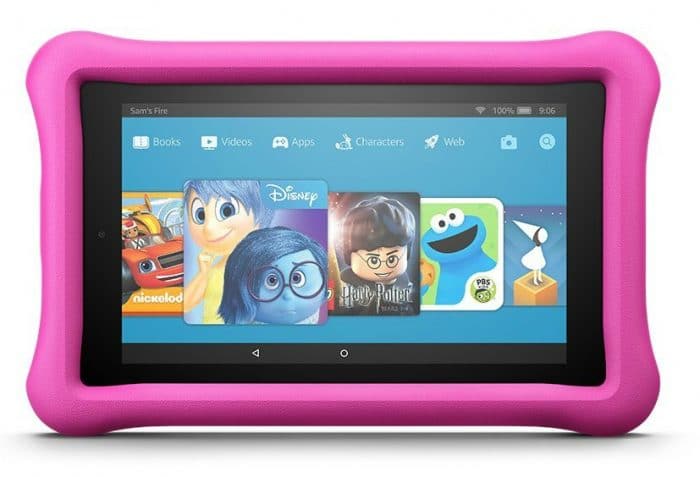 American Girl Mega Bloks Sets – These awesome building sets combine a girl's love for the American Girl's brand and building blocks. I know so many girls who love these and it's definitely on our wish list this year!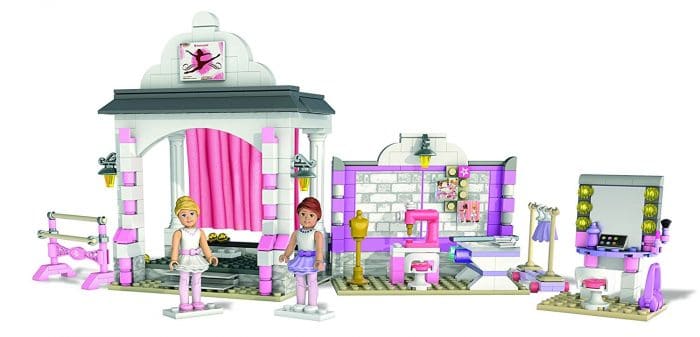 Mega Bloks American Girl Construction Set
Books – Reading is always something we want to encourage in our girls. As we are in the midst of learning to read, good books that keep my daughter's interest are so valuable. We've fallen in love with the Magic Treehouse series. These beginner chapter books are great for the emerging reader!
The Magic Treehouse Books 1-4 Set
Fingerlings (Interactive Baby Monkey) – My girls are obsessed with any kind of interactive pet toy, so when I saw back in August that these Fingerling Monkeys were the "IT" item this year, I snapped up 2 of them. They are still available, although a little more expensive than what I paid, and will totally be worth it to have that special gift under the tree!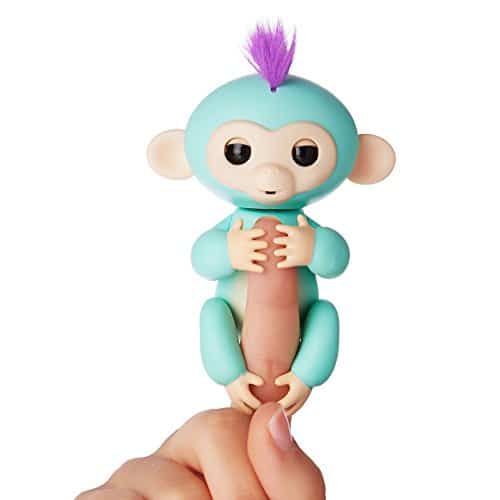 Zoe, the Fingerling Interactive Baby Monkey
Personalized Baking Apron – I don't know about your kiddos, but mine love to spend quality time with me in the kitchen. We have matching aprons that my sister-in-law made for us, but if you don't have an awesome SIL to make yours, these are the next best thing! Give her the gift of quality time with you (with cute matching aprons)! And if you're not a baker, the Easy Bake Oven works just as well! 😉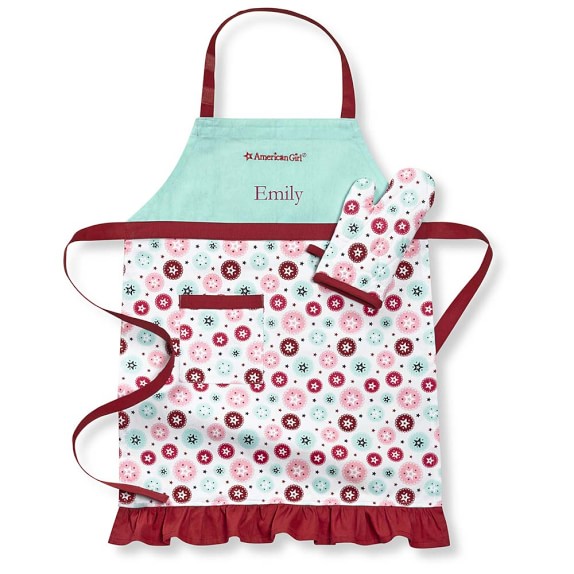 Girls' American Girl Apron | Apron for Mom or Grandma | Apron for American Girl Doll
Tip: Williams Sonoma has an entire line and cooking classes for Elementary Age girls.  If you have a budding cook, sign her up for cooking classes and apron.  They also have cookbooks, bakeware and aprons for your doll!
Maxi Kick Scooter – These scooters are the best scooters for kids on the market and worth every penny. I did my research last year and got one for my 6-year-old and she has ridden it all year long! The 2 front wheels make it easy to maneuver. It also has technology that uses the child's body weight to turn it instead of just turning the wheel. This teaches them how to turn a bike as well! Awesome! I'm getting my youngest daughter the Micro Mini Kick Scooter for Christmas this year, so they can ride together!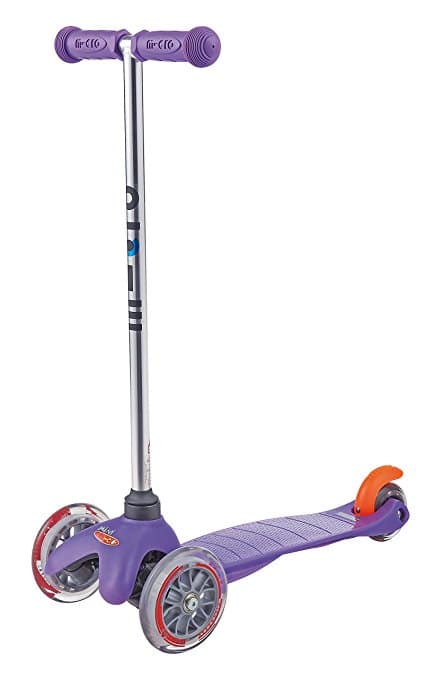 Personalized Sleeping Bags – This age is when kiddos start to gain some independence and sleep over at friend's houses or go to Grandma's house for the weekend. Send her off in style with an adorable, personalized sleeping bag!
Personalized Kids Sleeping Bag
Mermaid Pillows – Have you seen these?!? They are these gorgeous reversible sequined pillows. I've been eyeing these for a few months now and have read so many positive reviews. I've heard they are soft on one side and that the sequin side is so addictive and soothing. Kind of comforting in a way! Anyway, if you have these, leave a comment and let the rest of us know how you like them. I've already ordered my girls these Mermaid bracelets for their stockings and the pillows are at the top of their wish lists!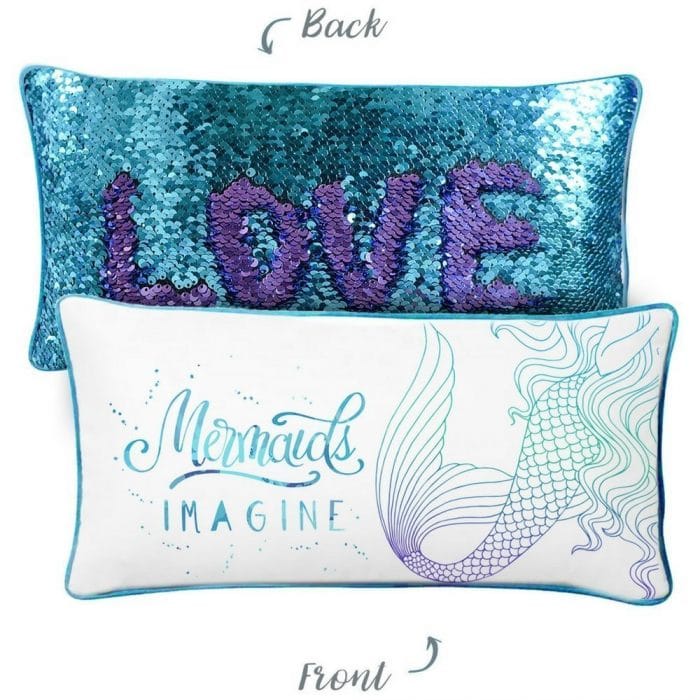 Mermaid Pillows with Reversible Sequins
I'll be adding more gift ideas as I come across them! So come back for more throughout the next month or so!
I know that any girl on your list will love these gifts, so purchase with confidence! Happy shopping!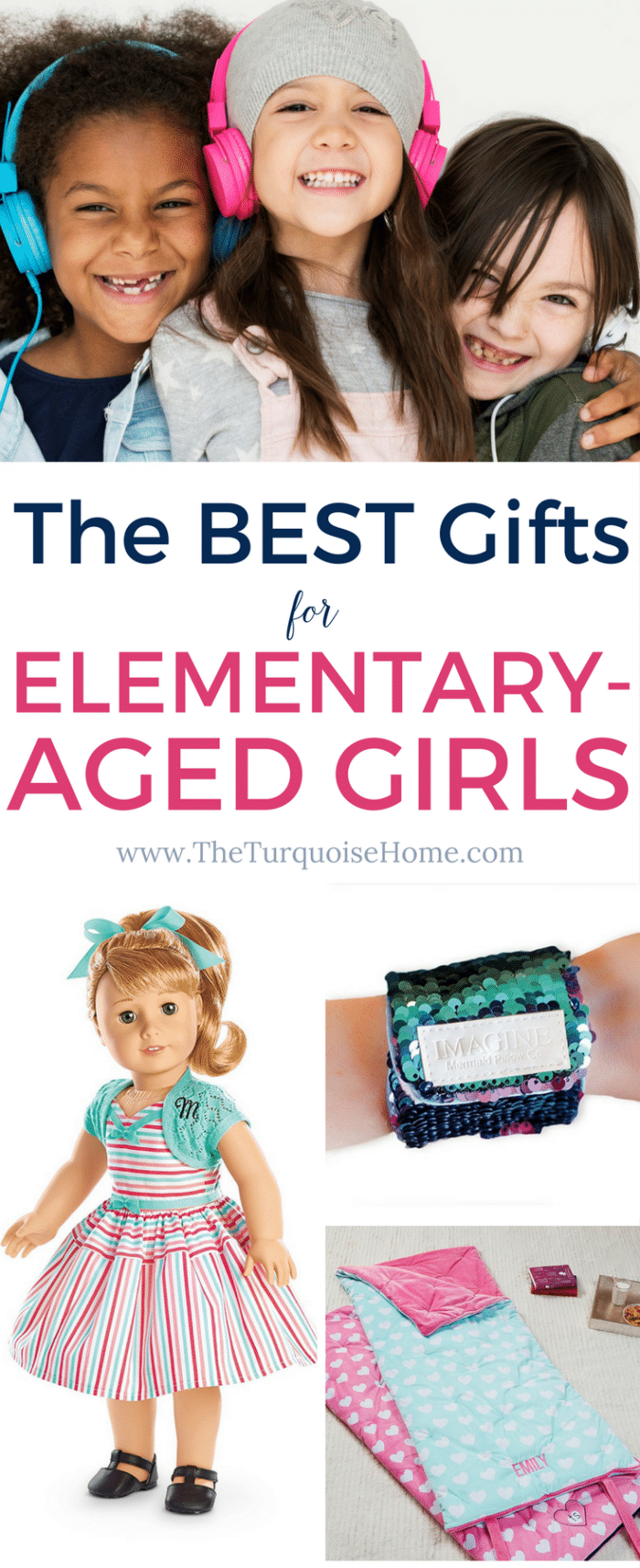 Which gift is your favorite?
If you have a favorite that's not listed here, let us know in the comments!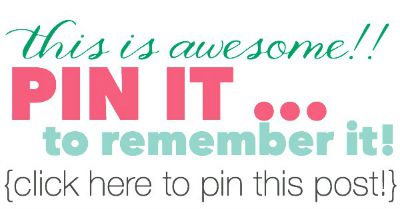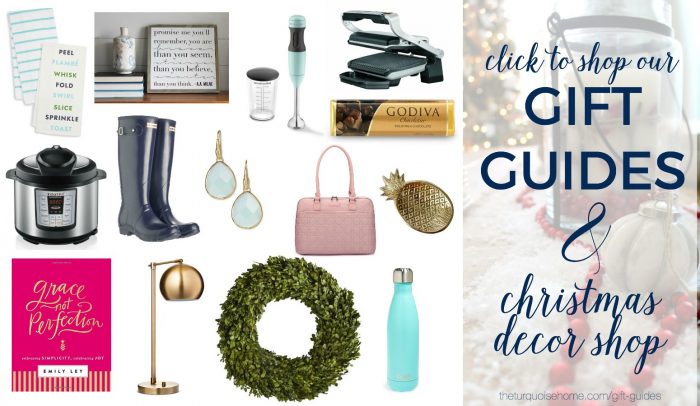 SaveSave
SaveSave
Get Instant Access to my Guide to Customize Your Home on a Budget
Grab your FREE guide for 10 Ways to Customize Your Home on a Budget: simple projects to transform your home from builder beige to a home with character and charm!