The Ultimate Stocking Stuffer Gift Guide is right here! There are 6 different guides – one for every single member of your family! We have gift guides for her, him, teens/tweens, boys, girls and babies and toddlers! If you're looking for a stocking stuffer, then we have got you covered in every price range!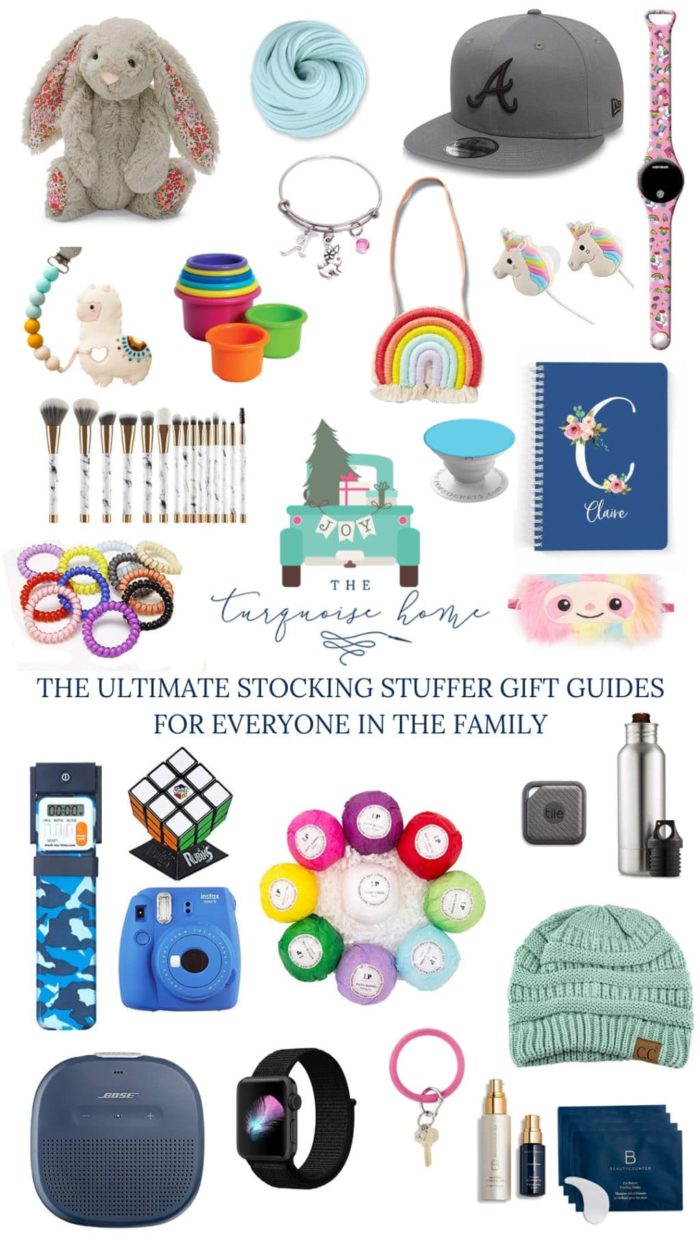 Growing up, one of my favorite moments on Christmas Day was opening my stocking (no pressure Mom 😉😂)! I don't know what it was about the small stocking, but I just loved the well-thought-out useful and cute gifts my mom would give. These days I  am the one buying stocking stuffers and I find it equally as fun! I love watching my girls pull out gifts and candy with delight written all over their faces.
I hope that you can get some great gift ideas from the stocking stuffer gift guides and hopefully delight and awe your family as well.
P.S. I usually buy a few of my own stocking stuffers these days, so don't forget your own stocking and fill it up with some fun goodies, too! (Don't think my hubby doesn't get me stuff, too. 😜 One year he filled up 3 different stockings for me because he knows I love them so much. Haha! Love him!)
Stocking Stuffer Ideas for Her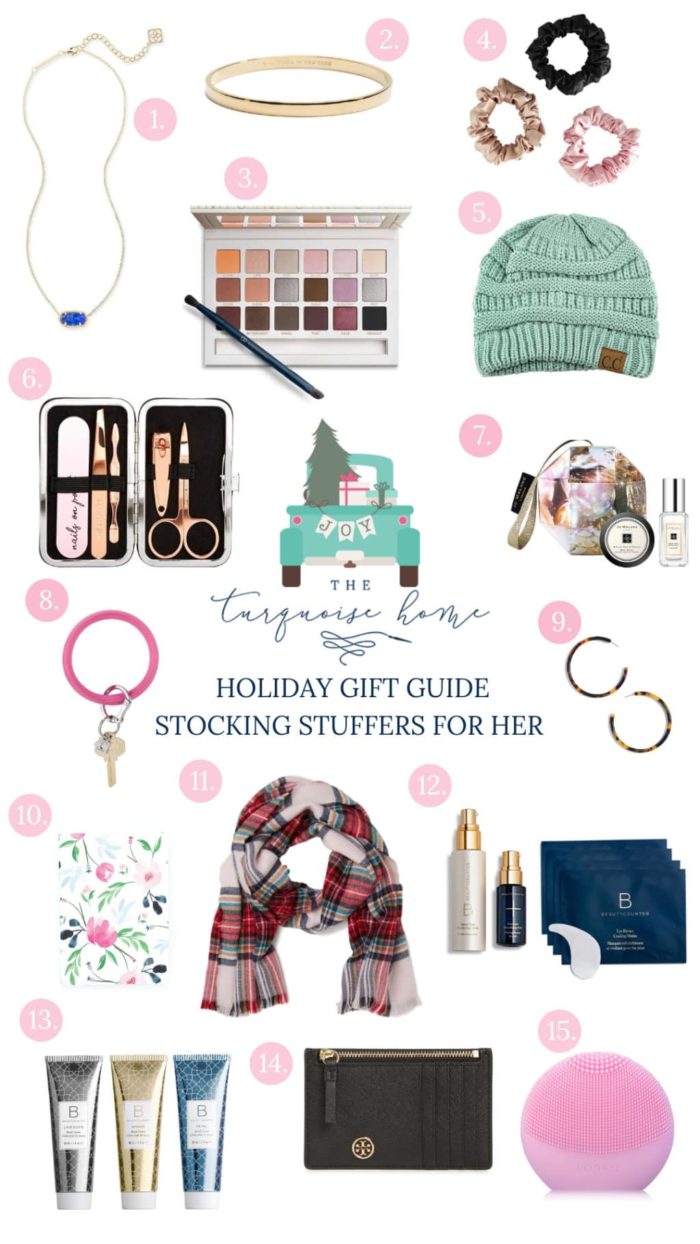 For me, I love a couple useful, fun gifts and some candy and I'm all set! And honestly, I usually buy them for myself and let my husband put them in my stocking. 😉
Stocking Stuffer Ideas for Him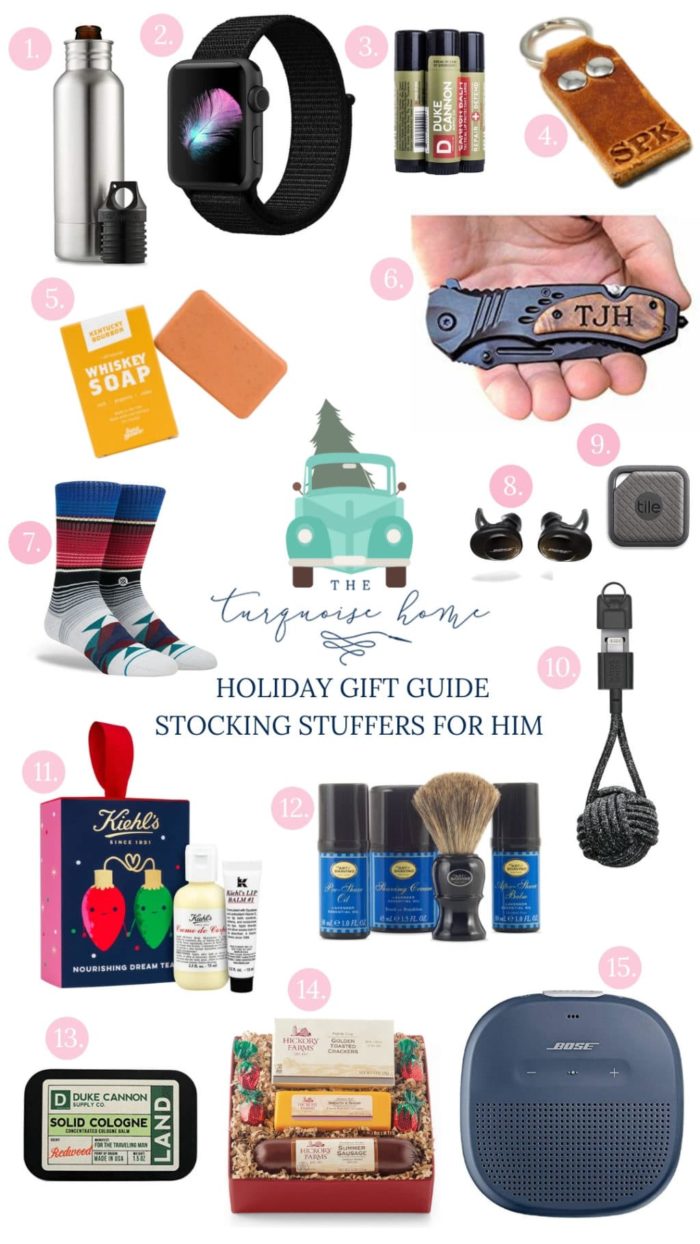 Stocking Stuffer Ideas for Teens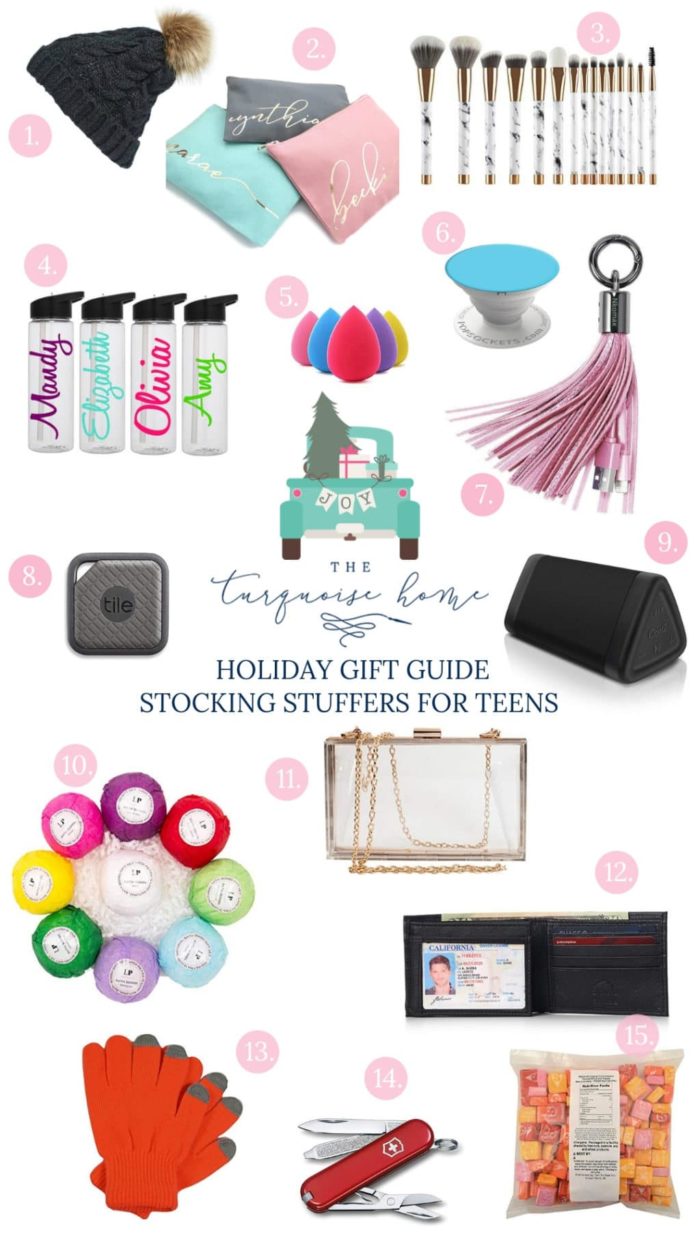 These gift ideas for teens are perfect not only for their stockings, but if you're buying for a teen friend or niece or nephew. I know a few nieces and nephews in my life that are getting some of these gifts. 😜
Stocking Stuffer Ideas for Girls
Unicorn Watch – Such a fun fitness tracker for kids!
Fun Girls Knee High Socks – Super cute! Girls will love them!
Unicorn Headphones – How cute and practical.
American Girl Fashion Lego Girls – Add to her collection for less than $5!
Girls Charm Necklace – Less than $20! Comes with the cutest charms and birthstone.
Frozen Girls Nail Set – For the girl who loves a manicure!
Sloth Eye Mask – How adorable.
Gloves – My girls loose gloves allll the time! These personalized gloves might be the perfect solution.
Girl's Bath Gift Set – Help the princess relax after a long day at school! Included bath fizzy and gel mask.
Colorful Hair Ties – These are fantastic for girls! They don't pull their hair and they can wear them as bracelets or use them throughout the day!
Gymnastics Hair Ties – Yes, more hair ties! But if you have girls you know you can never have enough!
Hatchimals – Little girls go crazy for these toys!
Girls Birth Stone Bracelet – Silver plated and so adorable.
Personalized notebook – For all of her wonderful ideas and drawings!
Sunny Kids Purse – How adorable and so fun is this kids purse!
Stocking Stuffer Ideas for Boys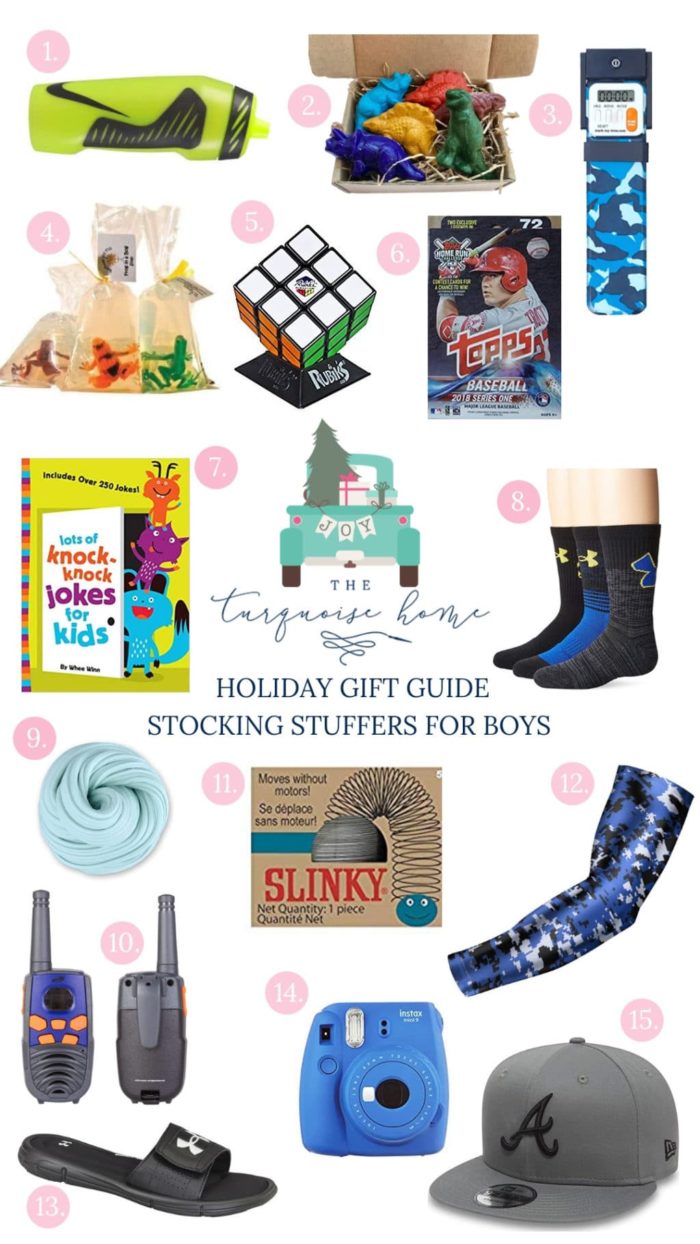 Stocking Stuffer Ideas for Babies & Toddlers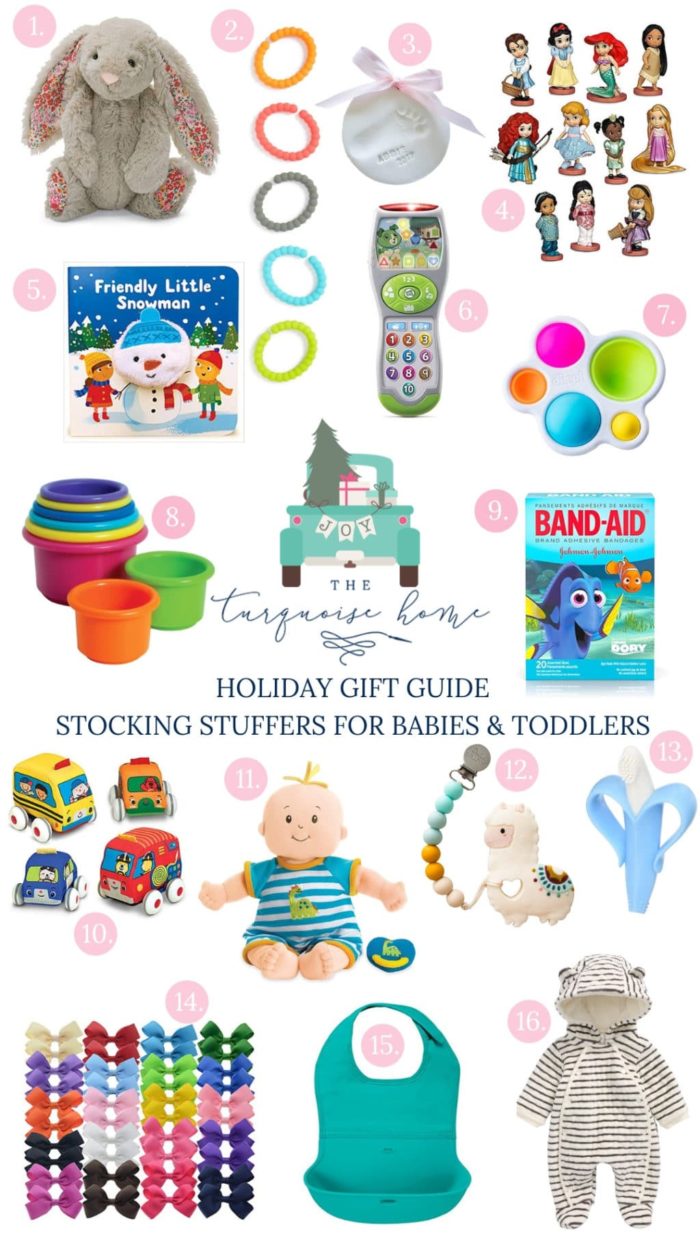 Whew!! I think that about covers it! I hope that was helpful and that you found everything you could possible need to fill up those stockings!
Happy Shopping!
MORE POSTS YOU WILL LOVE:
Get Instant Access to my Guide to Customize Your Home on a Budget
Grab your FREE guide for 10 Ways to Customize Your Home on a Budget: simple projects to transform your home from builder beige to a home with character and charm!