21 Fun Holiday Ideas for Your Family's Christmas Bucket List
Create a list of Christmas activities with this Christmas Bucket List of ideas for your family's newest tradition!
It's the time of year where traditions set the tone for the magical Christmas season. Every family has their own and our family is no different. Instead of simply focusing on gifts, focus on memories this holiday season by creating a bucket list of ways to spend time with the family.
Over the years we've grown our list of Christmas things to do – so much so that we have to make a bucket list, or we'll forget something!
If you've never made a bucket list before, it's simply a check off list of fun activities planned during a certain time frame. And for us, that includes many of the activities listed below. I hope you'll adopt some as your own and create even more meaningful memories for your family, too!
This post is sponsored by Walmart and includes affiliate links for your convenience. See my full disclosure policy.
I love sharing about ways to bring magic into your home through Christmas decorations. Our family does that by decorating the kitchen, printing out free Christmas printables and adding garland to the mantel. My hope is that sharing these ideas will help you to create a home that you love this season!
Navigate this post by using the drop down Table of Contents menu below. And please don't forget to pin this for later!
Holiday Bucket List Ideas
I always, always give my girls matching pajamas on Christmas Eve and they wear them that night. And then of course they wear them for Christmas morning, too. It's so fun!
I'm always looking for new matching sets each year. And it's gotten harder as my oldest has grown out of kids sizes.
This year we discovered the Jolly Jammies from Walmart. They feel like butter and have the cutest designs! And they come in sizes for every member of the family, including dads! (My husband was jealous and wants a set, too. 🥰)
I bought the Classic Heritage Christmas print this year with adorable plaid trucks, candy canes, wreaths and holly on them. We ADORE them! I gave the pajamas to them a little early 😉 so we could share them with you!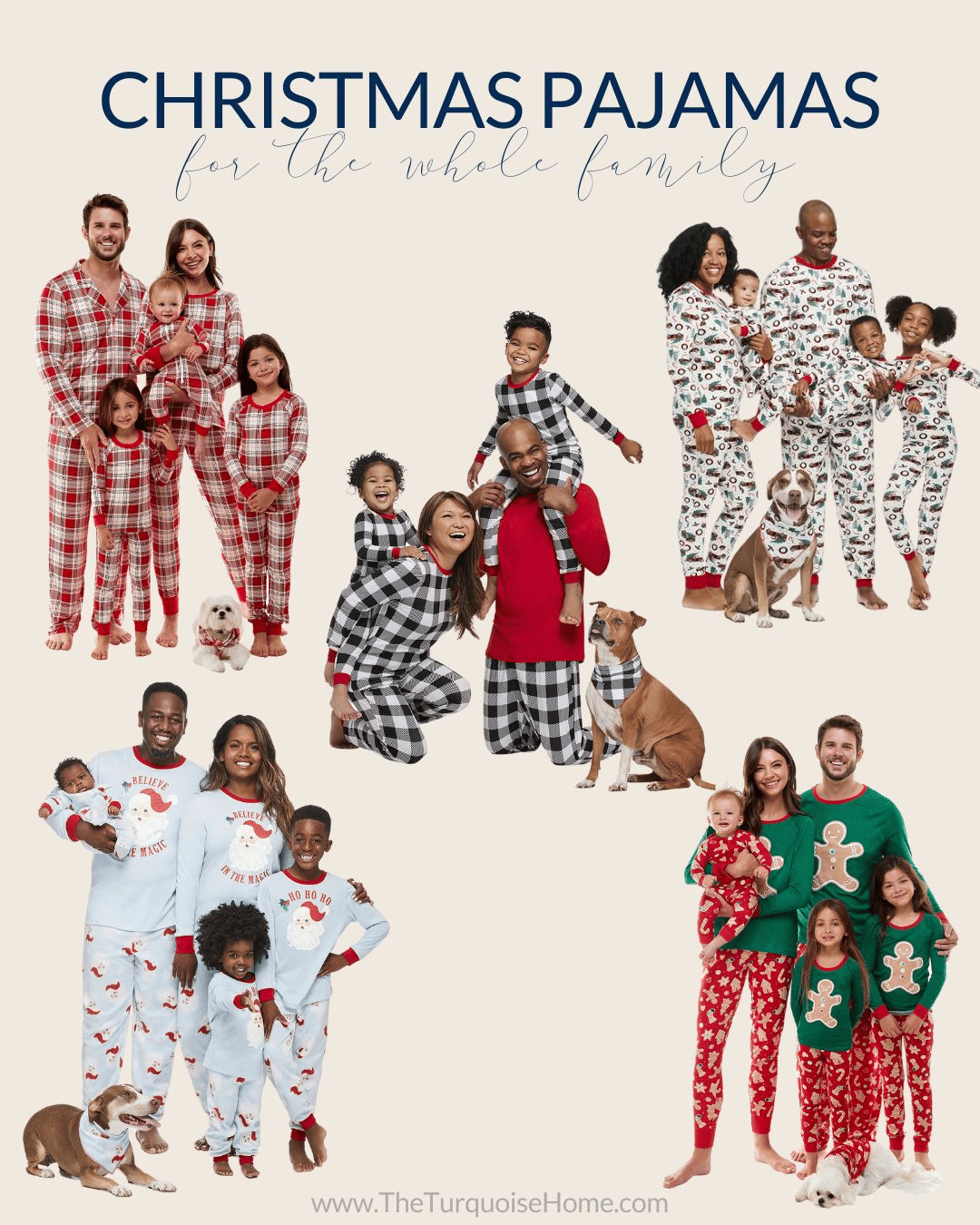 Shop Christmas Pajamas

2. Read Christmas Stories
Add a few new Christmas books to your collection each year. I love to add a new book to my girls' bedtime story collection at the holidays. I've rounded up some of my favorites for you below.
Shop Christmas Books

3. Buy Festive Clothes
This season is full of parties and events. Why not dress up for the occasion? It's always more fun to attend a party with festive attire. So, grab a pretty new sweater in red or green. Or go a little crazy with an ugly Christmas sweater.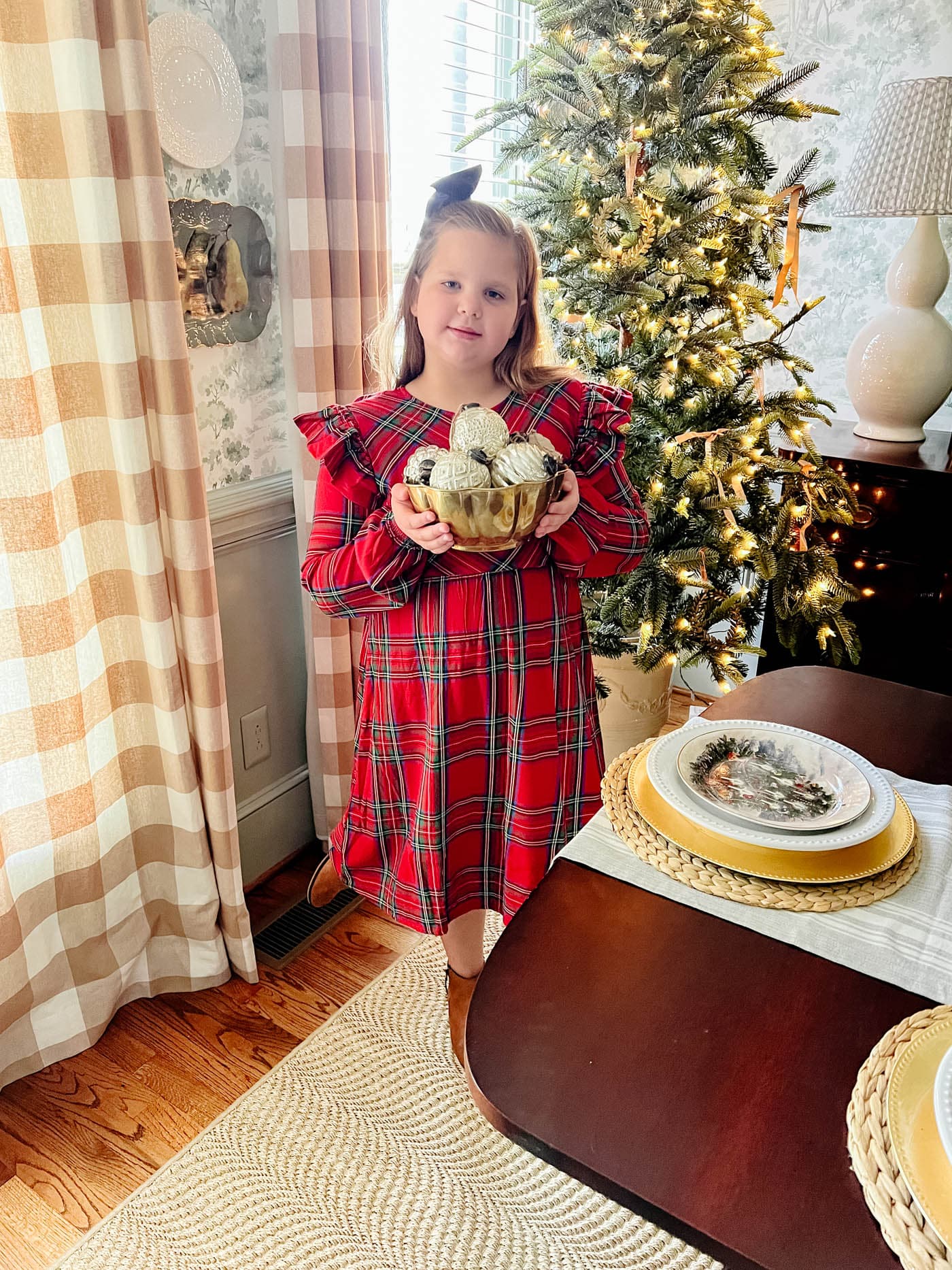 My daughter's plaid dress is so pretty and perfect for every holiday event or Christmas Eve service! I just wish it came in my size!
Walmart Fashion has so many holiday dressing options! Go luxe with sequins, velvet and pearls. Or go traditional with plaid, everyone's favorite holiday print! You can find coordinating looks for the whole family and outfits from head to toe!
SOURCES: Green Pearl Embellished Sweater | Blue and Plaid Dress | Plaid Top | Red Bag | Earrings | Navy Swan Dress | Plaid Dress | Red Sequin Dress | Knee High Boots | Slingback Flats with Bow | Mini Boots with Satin Bow
4. Watch a Classic Christmas Movie
The classic movies we watch over and over again are: Home Alone, Elf, Jingle Jangle, The Santa Claus, A Christmas Story, Christmas Vacation, It's a Wonderful Life and more!
5. Decorate Gingerbread Houses
The girls and I get gingerbread house kits and decorate them at the beginning of December every year! Buy extra Christmas sprinkles for even more magical fun!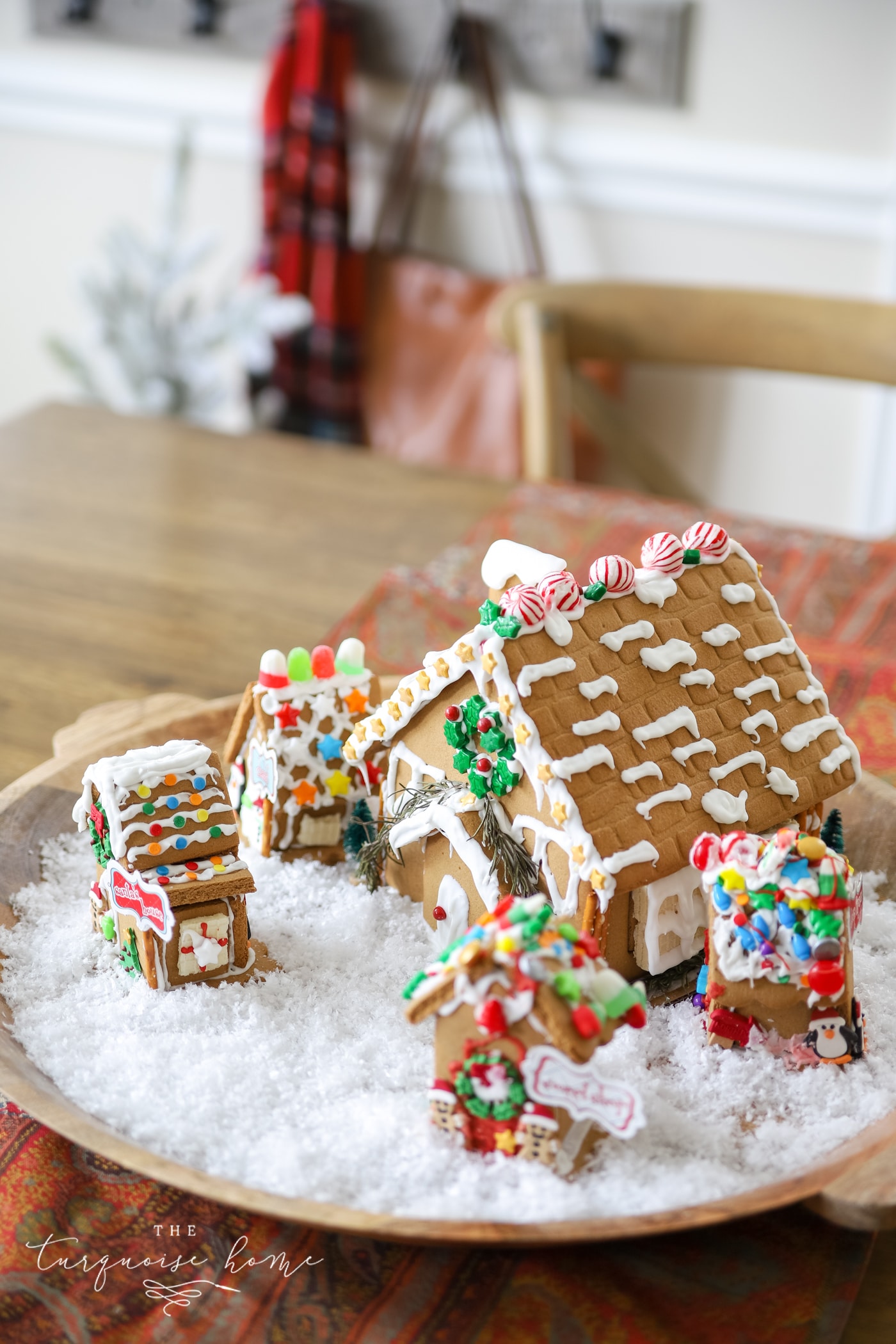 6. Drink Hot Chocolate in Santa Mugs
Get my favorite hot chocolate recipe here. And make your own hot cocoa bar!
7. Look at Christmas Lights
Every year, take the time to find homes or business near you to see the holiday local light displays. The girls talk about it all year long! Wear Christmas pajamas and grab a cup of hot chocolate for an even better experience!
8. Elf on the Shelf
I resisted the Elf on the Shelf craze until my oldest was in 1st grade. Peer pressure at its finest! But now my girls count down the days until December 1st when our elf, Lily, arrives!
9. Deck the Halls
Decorate your home with favorite items from the past, plus a few new-this-year decorations. It's so much fun to mix the new with the old. And watching my kids pull out their special Christmas ornaments from year's past is one of my favorite Christmas traditions!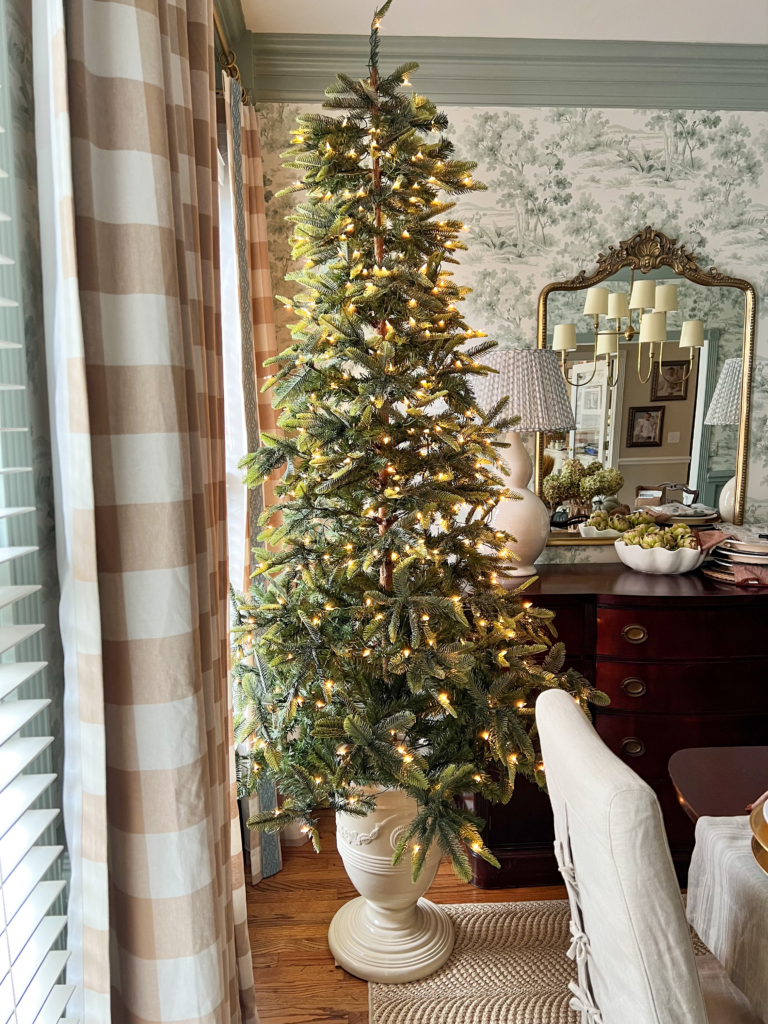 10. Bake Christmas Cookies
The weekend before Christmas is dedicated to Christmas baking, which always includes Christmas cookies!
11. Go Ice Skating
This is a Christmas bucket list item that is fun to do with friends! Get a group together and visit your local ice skating rink for an afternoon full of special memories.
12. Build a Snowman
Even if you don't live where it snows, you can get creative and make snowman cookies! Or be adventurous and drive north to see some snow!
13. Advent Calendar
Count down the days until Christmas with a DIY advent calendar or one that you buy at the store, like this tea light advent calendar!
14. Display Christmas Cards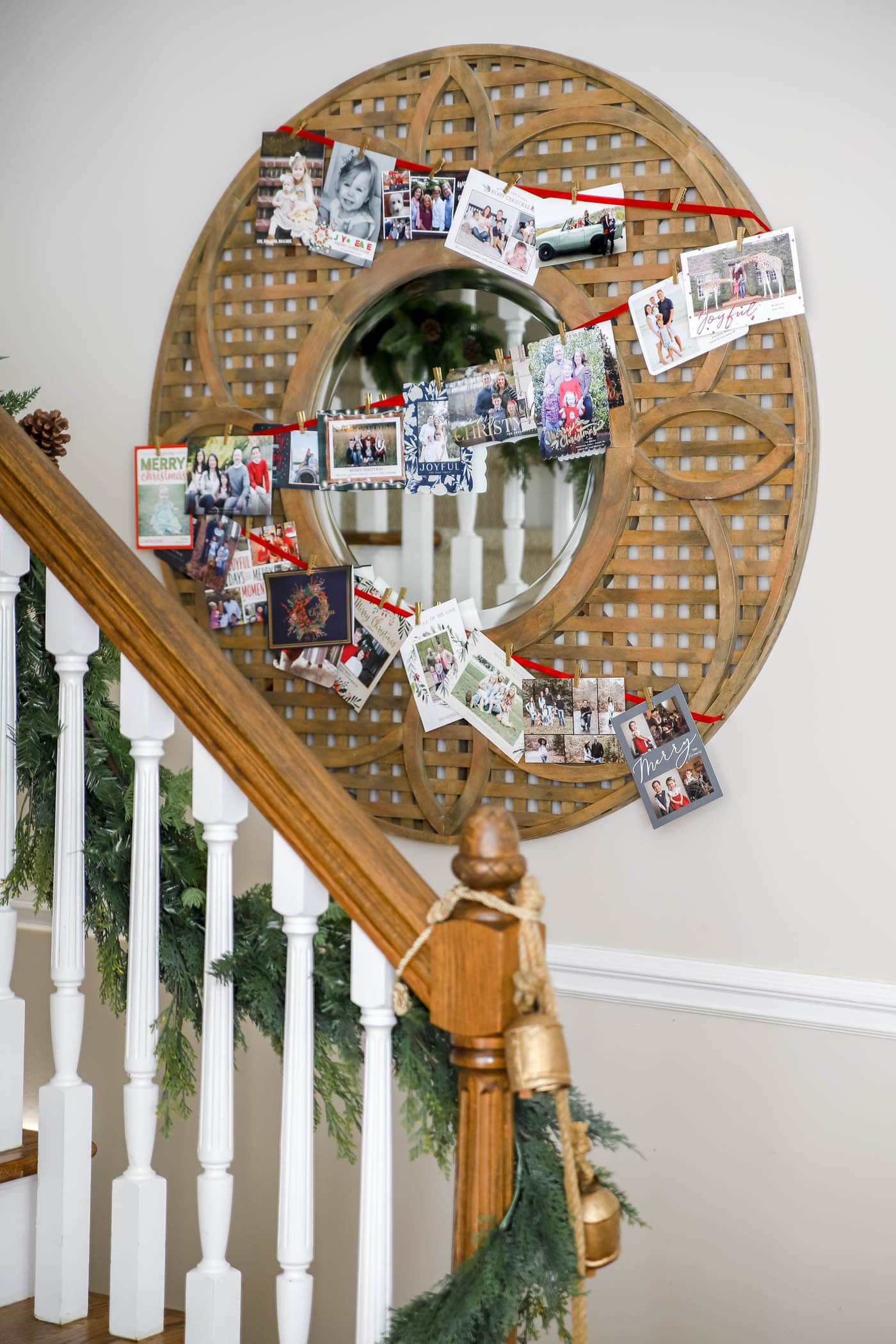 15. Write Letters to Santa
Follow these steps to make sure Santa gets your letter!
16. Add Lights to the Outside of Your Home
We love adding some festive touches for the neighborhood to enjoy! And it brings a smile to our face every time we pull up to the house. My girls love to help add those lights to the front door and landscaping!
17. Wrap Christmas Gifts
It can be a fun family tradition to wrap gifts for friends, neighbors and cousins!
18. Donate to the Local Food Bank
Or serve a hot meal at your local food pantry.
19. Send Christmas Cards
This is a tradition I never skip! We get our family photos in September or October so that we're able to send our Christmas cards out as soon as the Thanksgiving meal ends!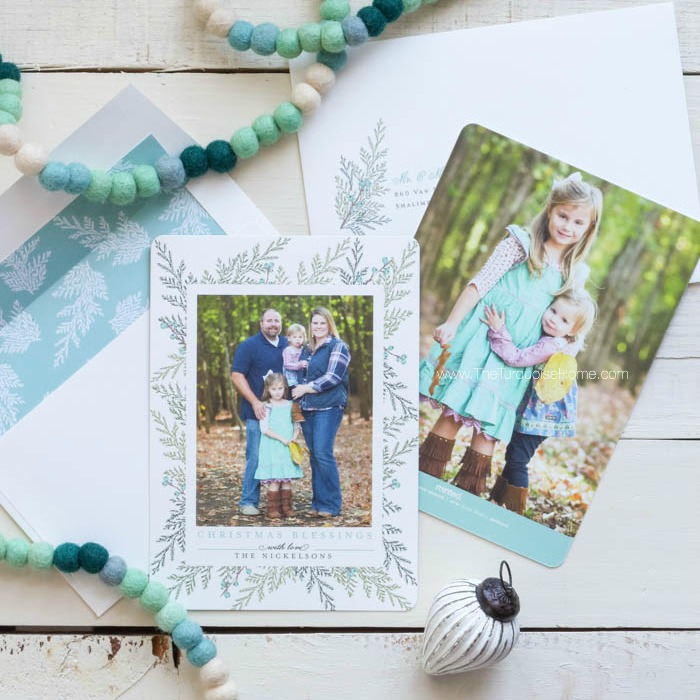 20. Donate to a Local Toy Drive
Or pick a child from an Angel Tree. Giving is the best way to celebrate the season and teach your children generosity.
21. Snuggle Up by the Fire
Making a fire while drinking hot chocolate or watching a movie is one of my family's favorite things to do!
I hope these ideas helped you think of new ways to make memories and set traditions with your families! Feel free to share your favorite Christmas bucket list ideas in the comments below!
Happy Holidays!
More Posts You Will Love: