Hi friends!! It's an exciting day around here. Not only am I going to show you how easy, peasy it is to make your own shower gel. We're going to have a big ol' party tonight and it's going to be fun!
Up until a year or so ago, I loved to buy all kinds of scented shower gels. I would get excited about getting a new scent from the closet anytime my old bottle ran out.
But then I started learning more about the not-so-nice ingredients in everyday bath and beauty products, so I started buying more natural options.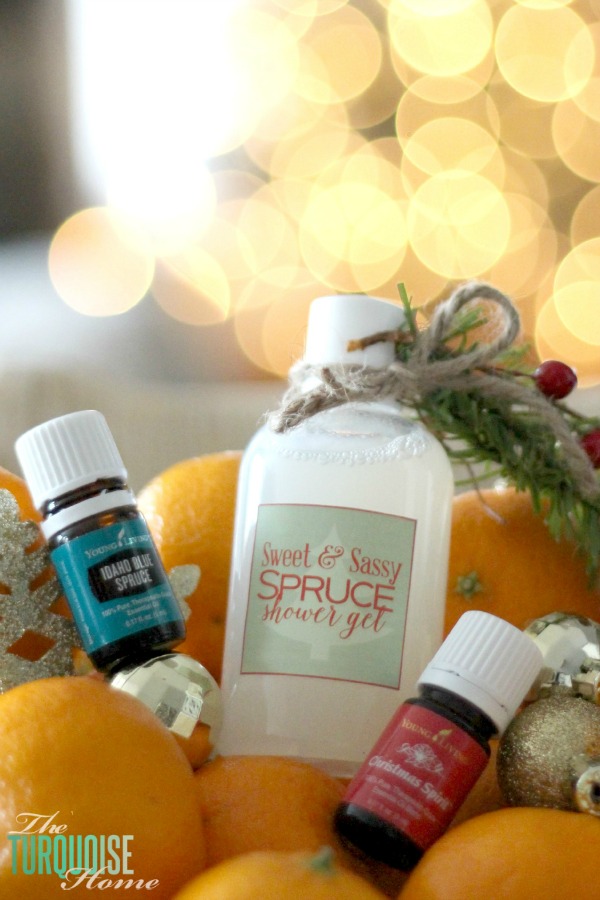 And now I'm excited that I've started to make my very own shower gel and I know exactly what's in it. It's so simple, you'll be amazed.

What you'll need:
It smells so wonderful. The fruity overtones of Orange and and the musky undertones from the Spruce and Clove, just make it smell like you're drinking hot spiced cider next to the Christmas tree. There are so many smell-good combinations, though. I'm going to try Stress Away next because I love the vanilla and lime combination. Just play around with whatever you like! (There are some affiliate links for your convenience. See my full disclosure policy here.)
How to Make your Own Sweet & Sassy Spruce Shower Gel
Mix all ingredients in a bowl. See? So easy!
Whisk until the honey is combined with the rest of the ingredients. Did you know that honey is so nourishing for your skin? As well as Vitamin E and Jojoba oil. Your skin is going to LOVE you. 🙂
Pour into an 8 oz. squeeze bottle and close with lid.
Enjoy the beautiful scent in the shower!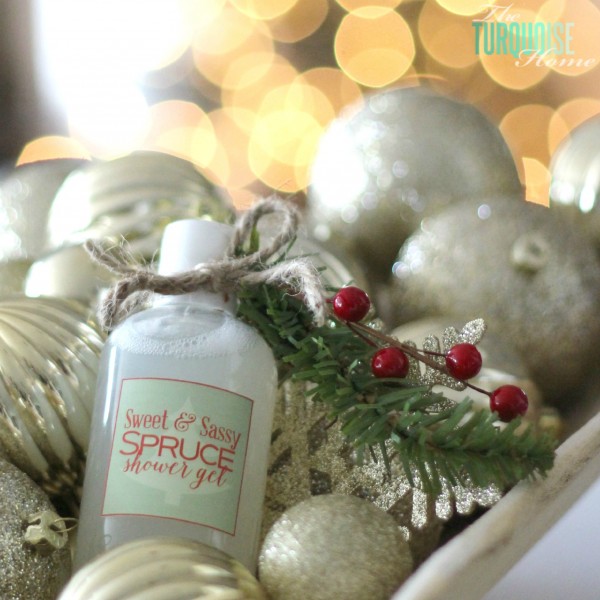 Disclosure: This post includes affiliate links, which does not mean you pay a penny more when purchasing through my link. It means that in helping you easily find some of my favorite products, I receive a small commission if you purchase. Thank you so much for supporting The Turquoise Home! {P.S. I only share products I truly love!}