How to Create Margin When Your Life is Crazy
Learn how to create margin in your life when it seems like it's spinning out of control!
Becoming organized and staying organized may seem like the most daunting task in the world. You have sick family members, or a crisis in the family. You have work to do and a home to keep clean. You have bills to pay and stress coming out your ears.
Welcome to Day 27 of the 30 Days to Less of a Hot Mess Challenge! We're decluttering, reorganizing and taking a breath of fresh air to create a home we love. If this is your first time at the challenge, you may want to start here at the beginning. Affiliate links used for your convenience.
I recently heard back from a lot of my readers (thanks to a mistake I made when I accidentally asked them all if they wanted to unsubscribe!!). It turned out to be a blessing in disguise, because so many women wrote back and shared with me the struggles that are going on their lives. (I love hearing from you!!) Let me just say that you have a lot going on.
And I get that! I run two businesses and have 2 small kids and a husband. I sleep 5-6 hours at night because I make myself go to bed to get those hours of sleep. At one point I was sleeping 3 hours a night and ran myself down. I don't recommend that!
While I knew when I started this challenge the majority of you don't have all day to organize your home, that idea was that it would be a challenge (hence the name) to keep you accountable for doing some type of decluttering and organizing in your home. (And I've heard from many people that it has been exactly that, so I'm thrilled! It's kept me accountable, too!)
But what if you really don't have the time to declutter and organize your home and life right now – or any time in the foreseeable future? What can you do now?
Let's talk about the most basic things that you can do right now, no matter how busy you are, to create more margin in your life. And someday when you have more time, you can go back and actually declutter and organize the pantry. 😉
How to Create Margin When Your Life is Crazy
1. Nail down your routines. I've said this time and time again, but it bears repeating. Pinpoint the most stressful time of your day and then figure out what would make that easier for you. For me, it's the morning when we're getting up and getting ready for the day. And then in the afternoons when it's time to figure out what's for dinner. Setting routines to immediately bring down the stress is the first step in creating margin.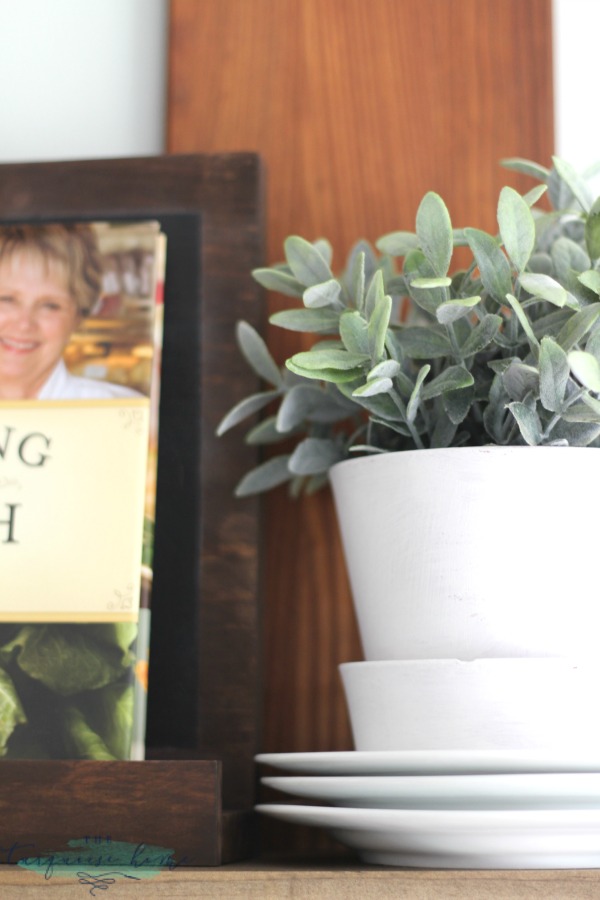 In order to help with my crazy times of the say, I set up 3 morning routines (devotions, unload the dishwasher and plan for dinner) and evening routines (load the dishwasher, pick up the living room and writing down my to-do list for the next day).
Maybe for you that looks like making lunches the night before. Or maybe that means going to bed earlier in order to wake up earlier to work out before your kids get up. Whatever it is, write it down and put it where you see it every day and then do it!
2. Make a Daily Essentials List. The endless household chores can literally suck the life right out of me sometimes. It seems that the laundry never gets done (which it doesn't, so my observations are accurate). And every time I turn around, I need to sweep and vacuum the floors. Not to mention the pile of clothes that need to be ironed and the toilets that need to be scrubbed.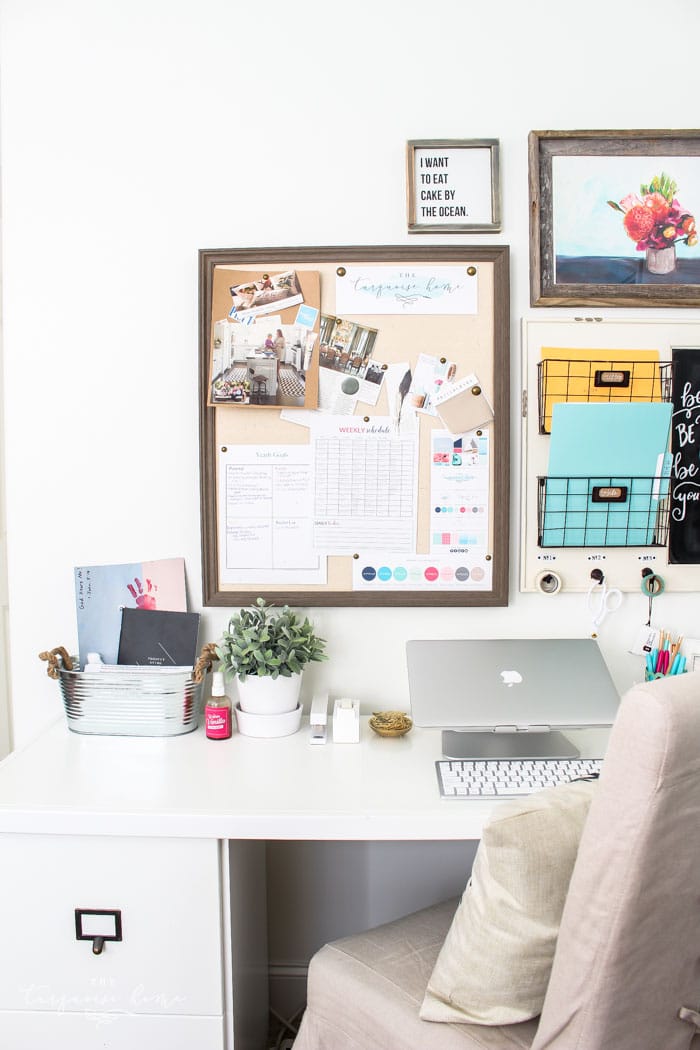 It's time to figure out 3-5 simple chores you can do each day to get your home clean enough. For me, that is clearing off the kitchen counters every night and wiping them down, vacuuming the living room every 1-2 days, doing something with the laundry every day, picking up the toys in the main room every night and sweeping the kitchen almost every day.
Once you have these daily essentials, then move on to the more intense cleaning. And if you're able to swing it, hire that out!! Set up a cleaning service to come in once or twice a month to do the deep cleaning if you don't have the time. 🙌🏻
3. Create a Place to Download your Brain. If you find yourself overwhelmed all of the time, then you need to designate ONE spot for your to-do list or "brain dump" as I like to call it. When I don't write things down on paper, all of the things jumbled in my brain can give me anxiety and feel overwhelmed. I like to write everything down in my planner. But it could be a notebook or a pad of paper you keep next to your computer. Getting things on paper creates margin in your brain and in your heart.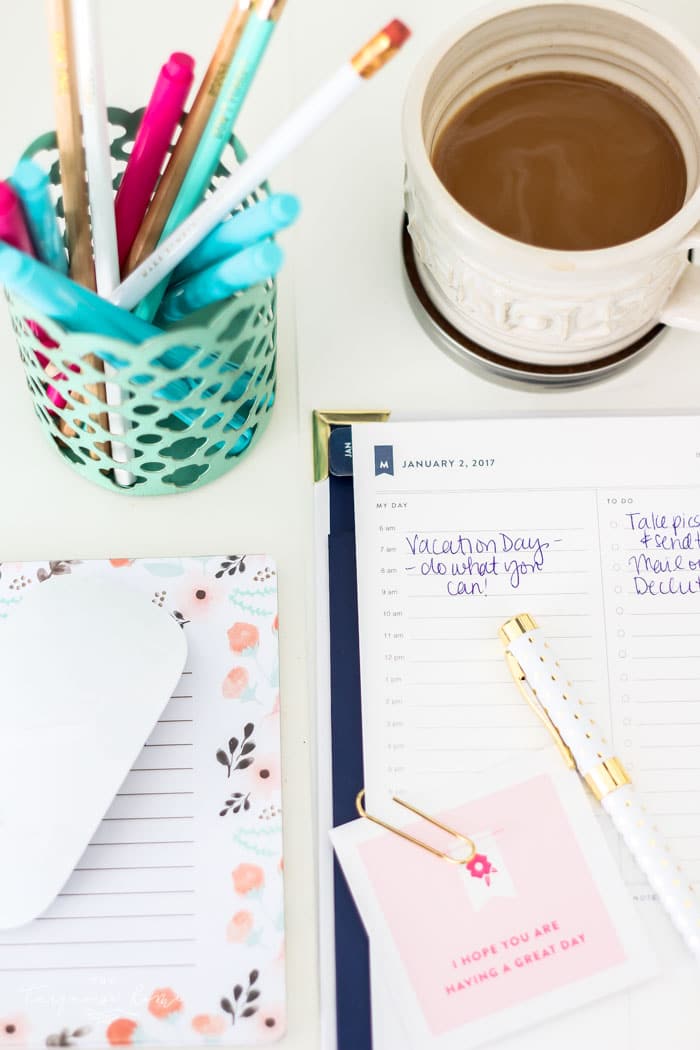 4. Just say no. Take a serious look at your life and weed out the unimportant. First, lets determine what is important. I'll help you – it's your people. Saying yes to the people you love the most is always a great place to start. And this means saying no to otherwise good things that take away from your people.
Does your child have to be involved in 3 different sports that leaves you ragged and eating out every night? Wouldn't a casual family dinner around the table be nice? I cherish our family dinners and protect them fiercely. P.S. No TV or cell phone during dinnertime either. It's all off and it's just us talking.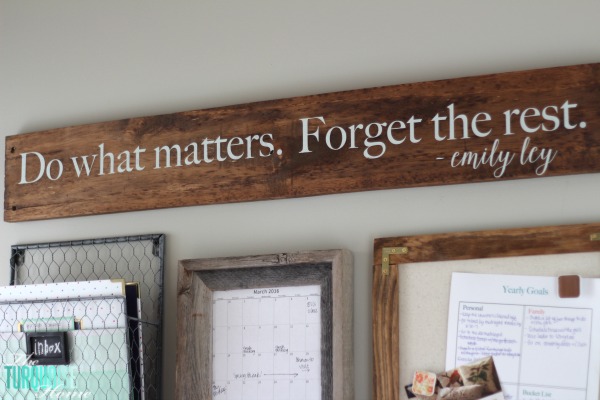 Say no to more e-mails. Unsubscribe with a vengeance. Somehow I end up on every single mailing list if I merely look in a company's direction. So, it's an uphill battle. But when you open your e-mail and only have 3 new e-mails, and they are important e-mails, it'll all worth it!
Say no to most all of the requests that come through your inbox. Sometimes I feel bad turning down yet another opportunity to volunteer as the coordinator for the preschool yearbook. (I made that title up, but I get requests for this kind of stuff all of the time.) But regardless of my feelings, I just don't have the time for it! I volunteer for 4 positions right now and all but one of them is directly involved with my kids. Anything else that I get asked to do is off the table.
Say no to parties for friends. I am a huge advocate for work-from-home mompreneurs. And so many of those are women are selling products at parties or events. I love that and do it myself, but I'm telling you that if your life is crazy, then you just don't have time for them during this season! If you still want to support your friends (and honestly love the product and want to buy it), then ask if there is a way to just place an order online right then and there. Then you've "shopped local," supported your friend and don't have to take time to go to the party. Best of all the worlds! If you aren't interested in the product, then politely decline. Don't feel guilty and move on!
**************************************************************
Wow! I had a lot more to say about that than I thought. 😉 In the end, set your must-do routines and clear as much as possible to be able to get a little bit of margin. And as you gain that margin, start to tackle the clutter. And once you've cleared a little clutter, you will have more and more margin in your life. It's like a margin snowball! 😊
The Messy Work: Say no to something today! (It may be that thing that you've been wanting to say no to for a long time, but haven't mustered up the courage. Go for it!)
In the mess with you, Laura
More Posts You Will Love: