So … the living room. In the old house it was red and turquoise. And I really loved it! The room was narrow and long with the entry way in the same room, so it was hard to work with. I didn't want to put the TV over the mantel, but I wanted the mantel to be a focal point from the couch. So, this is what I came up with, and it worked very well. I really did love my living room and it just worked. But now, I'm going to do this a bit differently …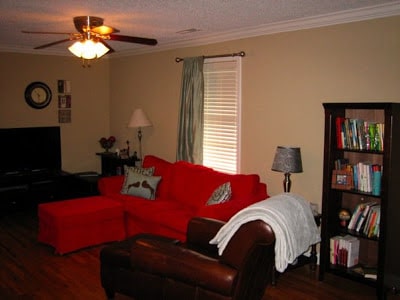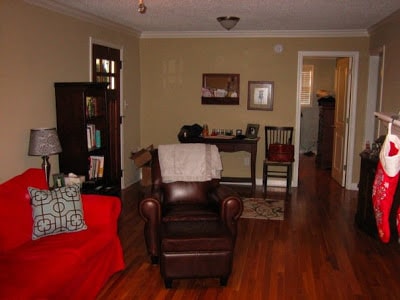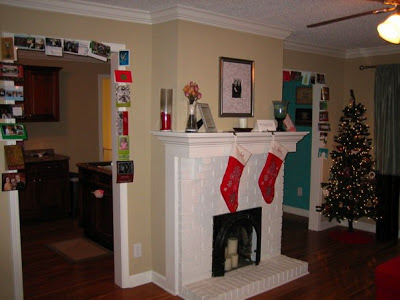 Obviously these pictures were taken at Christmastime. 🙂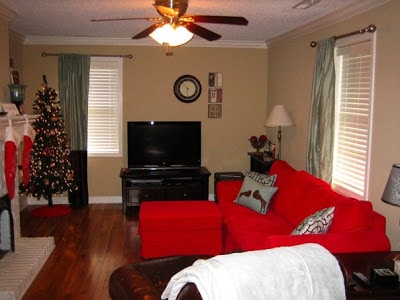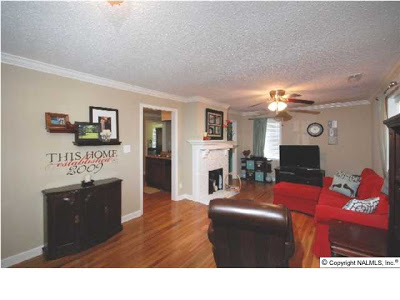 Realtor photo
I'm pretty much going to get rid of everything in the living room. I'm selling the red couch (it's from IKEA – the Ektorp couch; it's definitely gotten worn, and has lumps … but for less than $500, what do you expect? 🙂 ) and going to replace it with this couch from Pottery Barn: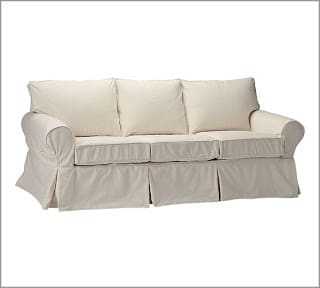 I've heard great things about the PB Basic sofa collection. It's pricey, but I expect it to last a long time. It's also slip covered, so it can be washed when I gets dirty with grubby little hands. I've been following several blogs where they have this couch. And they all say it washes well. I want the couch and the love seat.
And I'd like a new area rug. Right now my rug is from Home Depot and it goes with the brown/red theme, but I'm getting rid of it too. I'd like something more neutral like this one from Pottery Barn: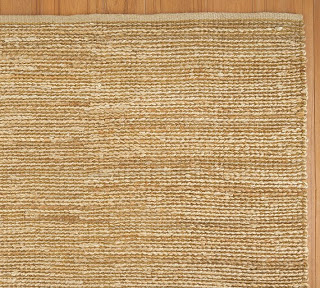 Currently our TV is sitting on the Avington TV stand from Target.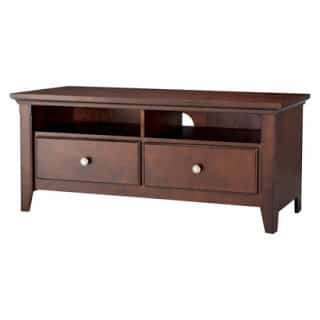 It's a great piece of furniture, but I'm worried that A is going to knock the TV off since it's so low to the ground. She can get into the DVD player and pushes the buttons. So, I think it's time for a new much taller TV stand that little hands can't reach. I'm thinking something more like a buffet or similar to this piece I found at a local store: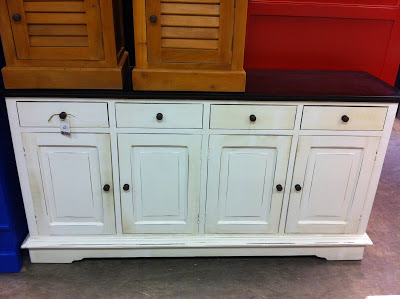 I'd like to go more neutral with the larger pieces and bring pops of color in the the pillows and accent pieces. That way I can change the look without buying a new couch (hint: don't buy a red couch).
I love this look, and the seating arrangement, and the TV buffet: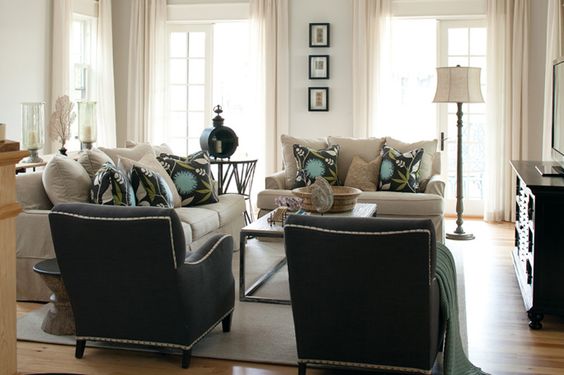 I love this look as well: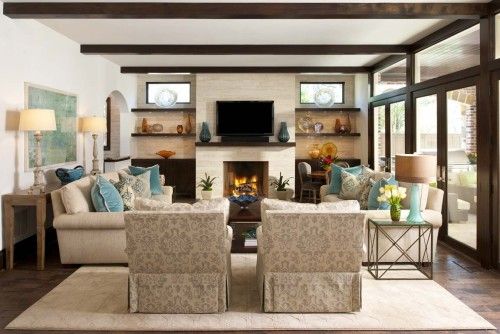 I just need to find two chairs to go in there as well. And I need to find curtains.
Here's my living room from the online listing when we bought it, looking from the front door: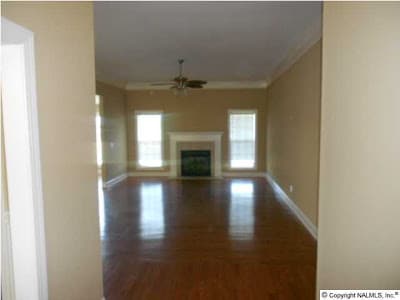 The TV is going on the right wall. And the large couch will face the TV. The love seat will have its back to the front door and the chairs will be in front of the fireplace. I'd like to have two bookcases flanking the TV buffet, but we'll see. It's a huge wall – needs some huge furniture!
This is what is looks like right now: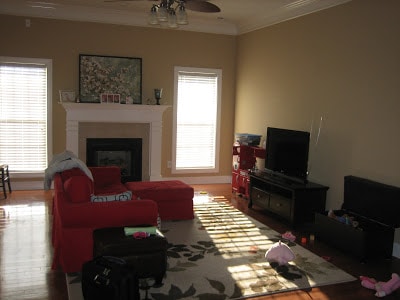 Much work to be done! I'll update as I add pieces and make changes. I've already changed the mantle. More on that soon. 🙂
***Original post via TheTurquoiseHome.com***