How to Make a Pillow with Iron On Transfer Paper
Did you know that you can take any image (including a gorgeous free printable) plus some iron-on transfer paper and turn it into a pillow cover? Or a t-shirt. Or anything made out of fabric! I'll show you how to make adorable pillows with a free printable and iron-on transfer paper in 4 easy steps!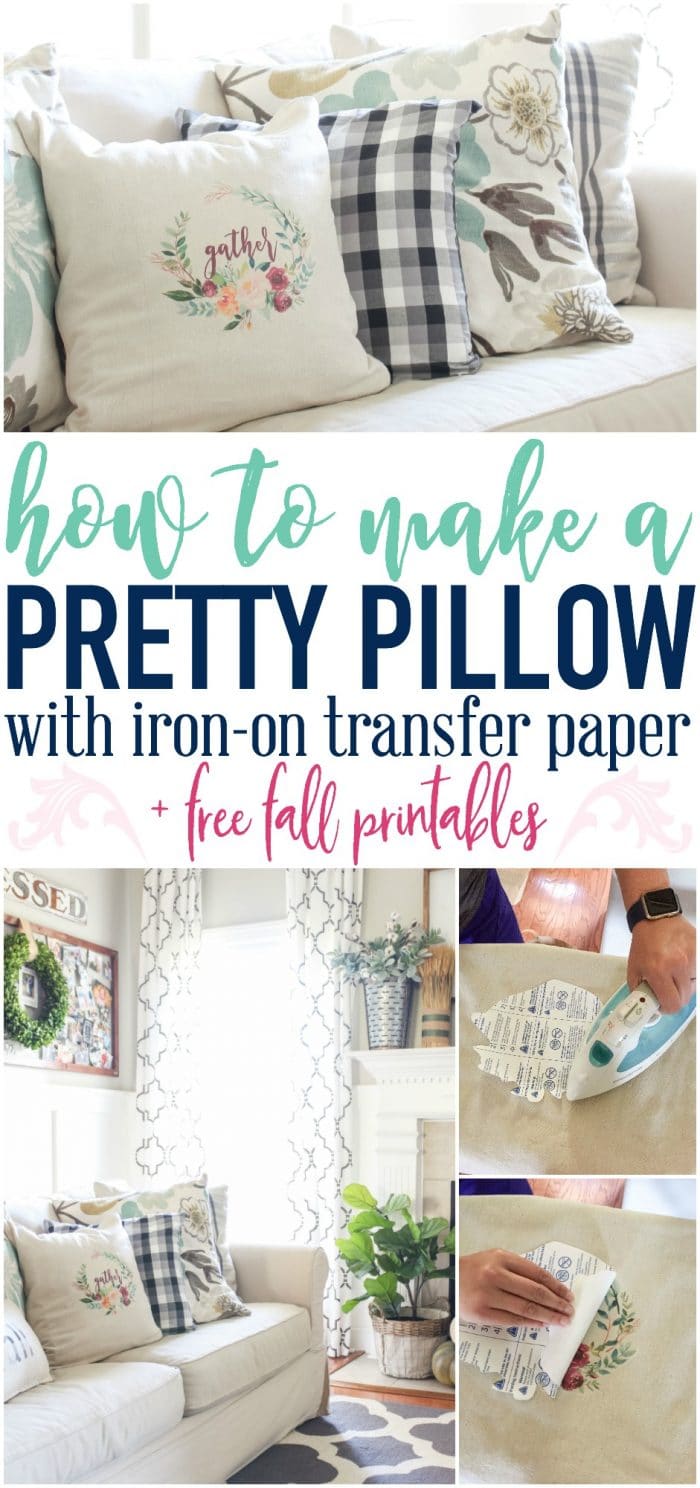 My friend recently introduce me to iron-on transfer paper and I couldn't believe that I'd never heard of this DIY craft before! I really thought I had heard and see everything in the DIY world, but this one was new and I was super excited to try it out for myself!
I created some new free printables to try it out for the first time, and it seriously could not have been easier. I was in love with the results, and I know you will be too!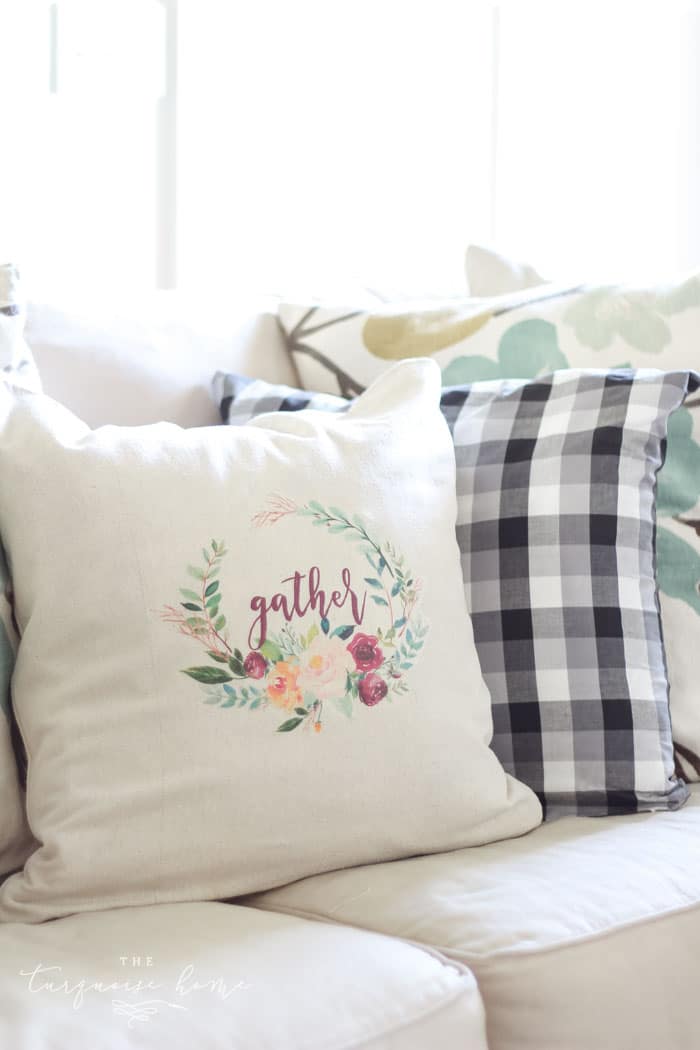 Just grab your favorite image, which could be one of the bajillion free printables out there, or anything you love and let's get started!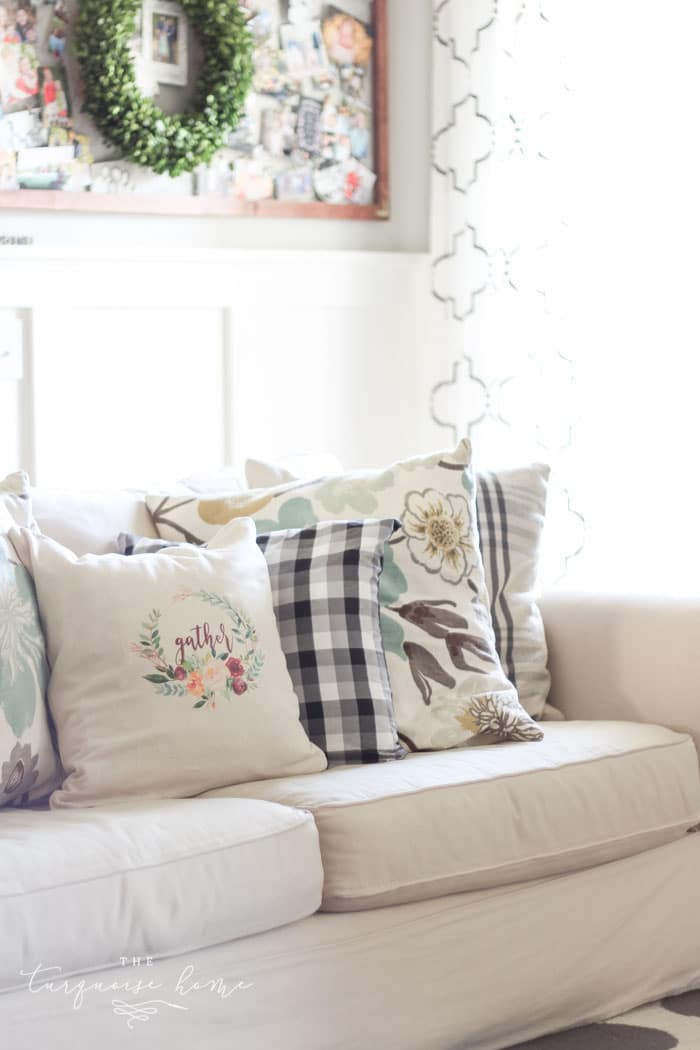 What You'll Need to Make a Pillow with Iron On Transfer Paper
Iron On Transfer Paper (obviously 😉) – and you'll need to choose whether it's for light fabric or dark fabric
An image you want to transfer – I've included 3 fall printables below, but you can see a number of my free printables here. (You will have to mirror the image for it to work! I use PicMonkey to mirror mine, but you can do a google search for other ways. My printables below are already mirrored for you.)
Iron
Pillow Cover (or other fabric) – I made a pillow over with drop cloth
Good Quality Color Printer – I recently purchased this wireless color printer and love it! If you don't have a color printer, you can always go to Staples or Office Depot and have them print it for you.
How to Make a Pillow with Iron On Transfer Paper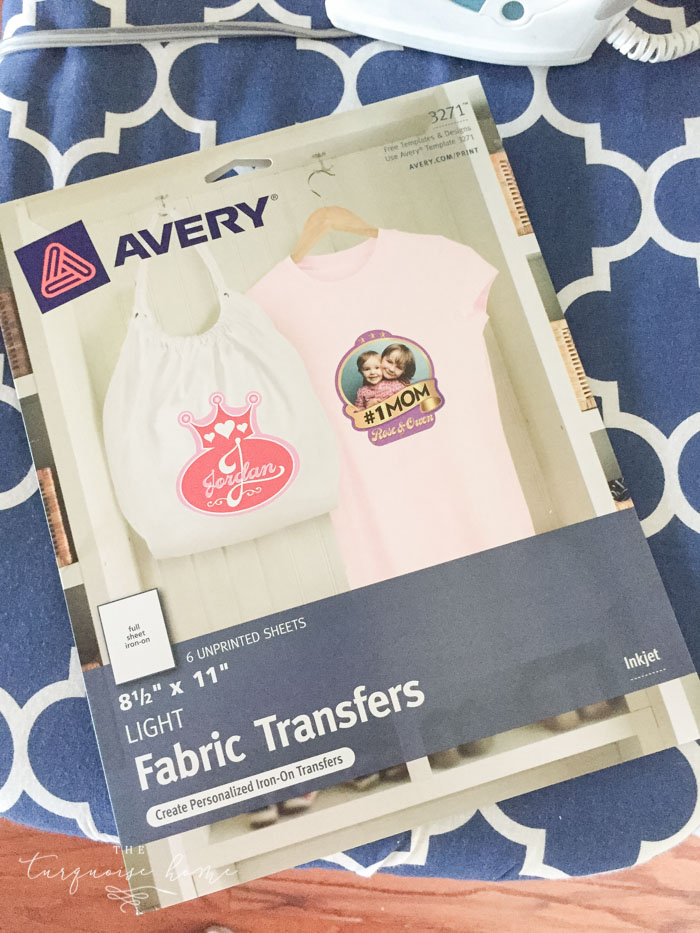 Mirror your image. You will want to make your image backwards, so that it looks correct when you iron it on. I mirrored my images using PicMonkey, but I'm sure there are other ways to do this, just do a Google search. I have mirrored the 3 images below for you, but you'll need to do it for any other images you want to use.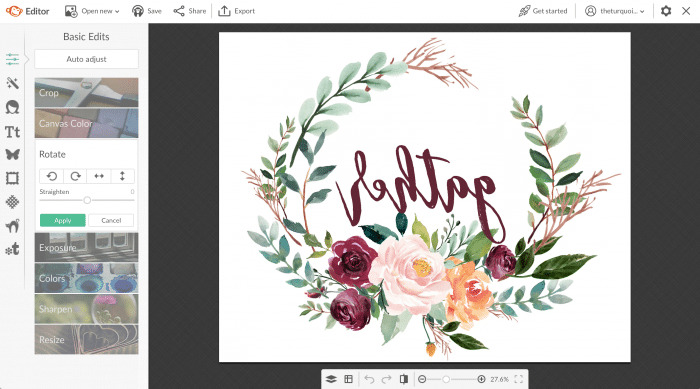 Print your image in to the Iron On Transfer Paper – following the instructions carefully on the transfer paper package. It really wasn't hard, but just make sure you know which side to print on so that you don't waste anything! I followed the instructions exactly and it worked great!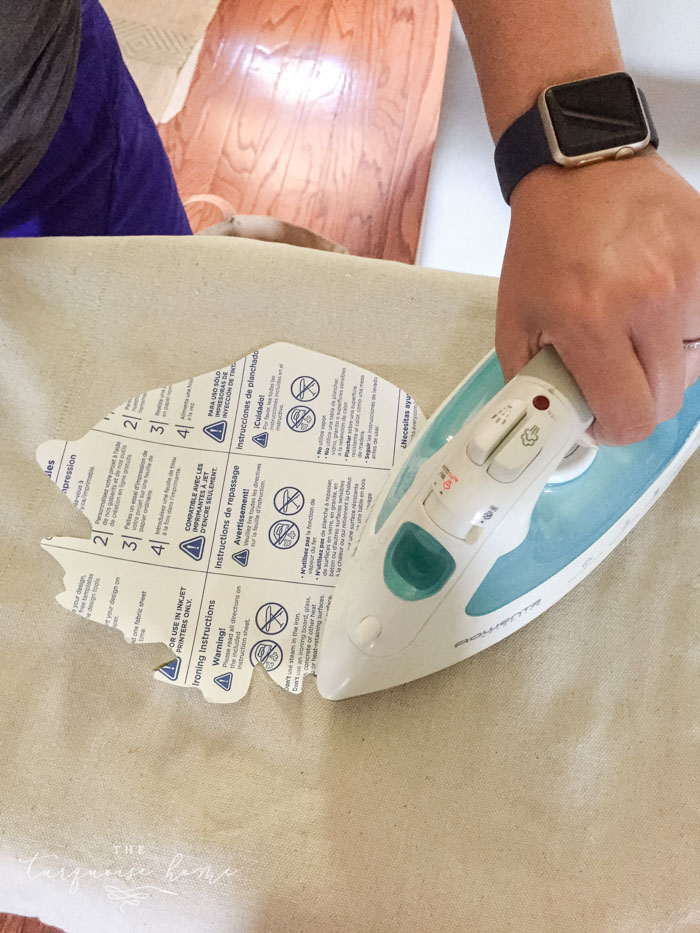 Once your image is printed (backwards) on the transfer paper, place it in the center of your pillow (or t-shirt, or whatever) and follow the instructions for ironing it on the fabric.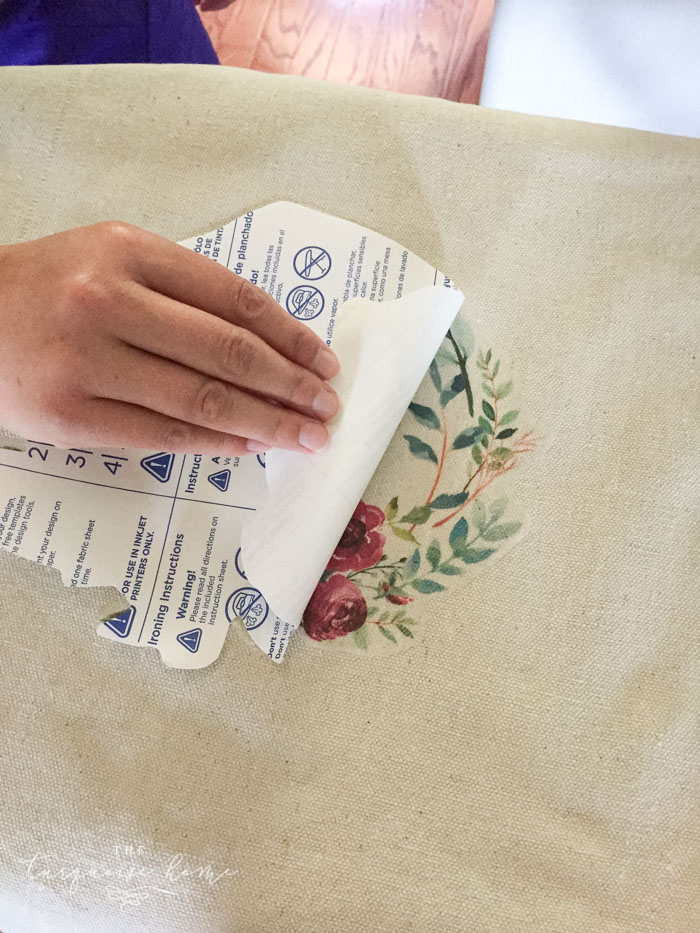 According to the instructions for the iron on transfer paper I bought, once the paper is ironed on the fabric, you can peel the backing off.
Now you have a gorgeous pillow cover with a unique design! I love it!!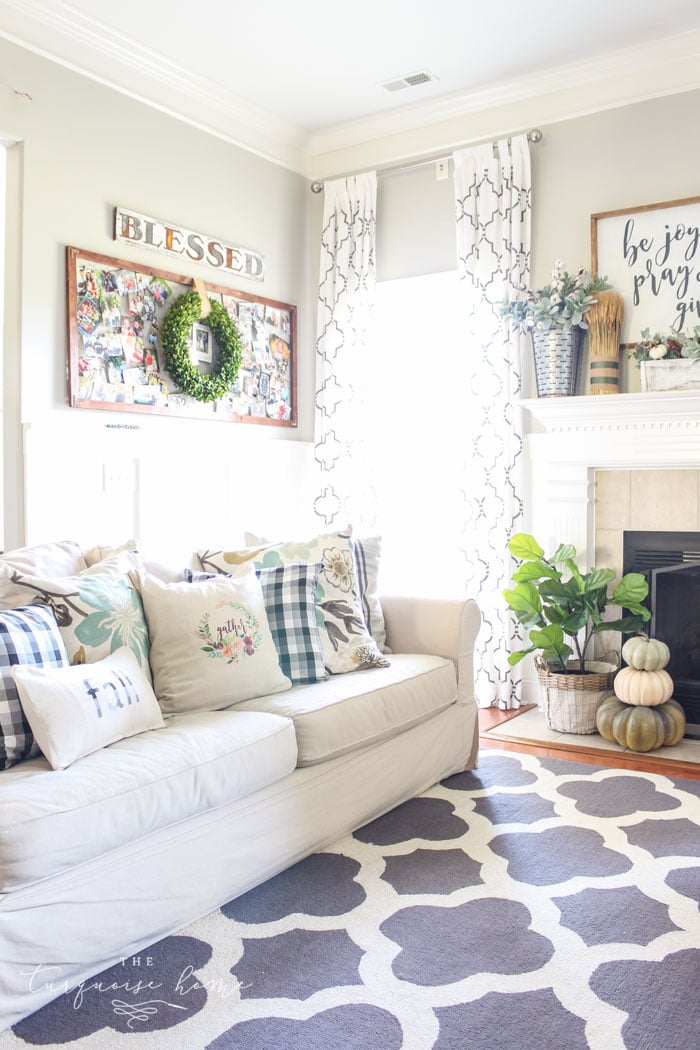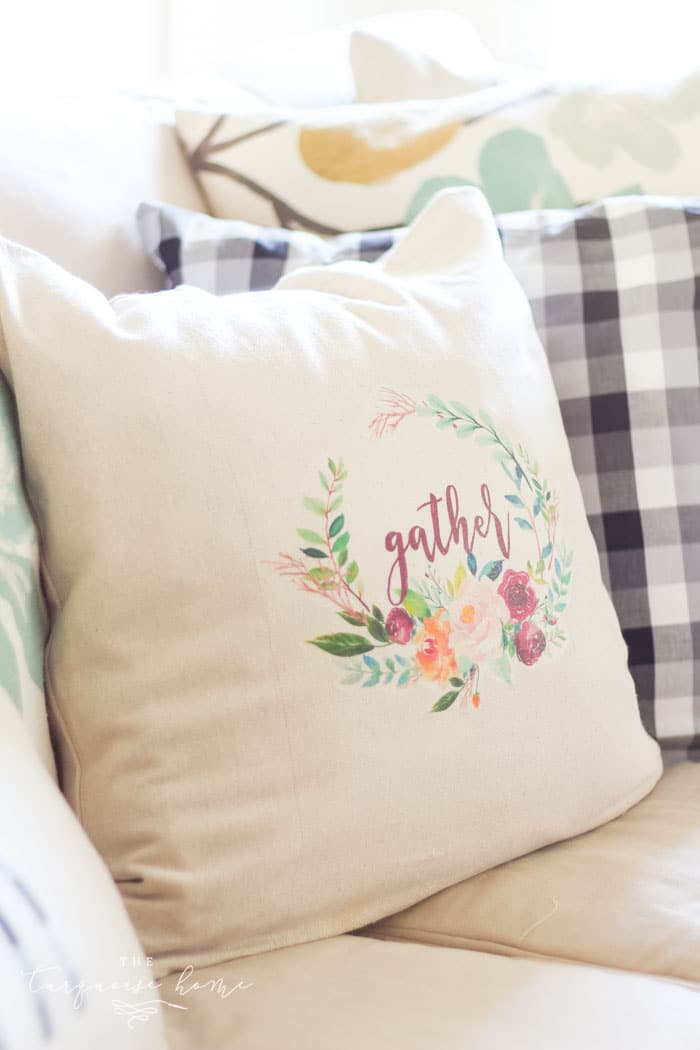 Free Fall Printables (with mirrored images for your project!)
I created 3 different free printables for you to try out your new, awesome crafting skills! I mirrored them for you already, so if you want to use them for an iron-on transfer, then you can! Or you can just print them on regular paper and stick them in a frame. Up to you!!

Click here to download the Free Fall Printables.
Enjoy your fall paintable and your new pillow cover! I know you will love it!
SaveSave