Do you want to change the look of your floors quickly and easily? Check out this shopping guide round up for peel and stick floor tile ideas. Love this budget-friendly, non-permanent, trendy and mess-free flooring solution.
Ever since we walked into our previous home with our realtor, I knew I wanted to change all of the flooring in the house. It's been 7 years already and we still have the same floors. It just hasn't been in the budget to rip them out and replace them.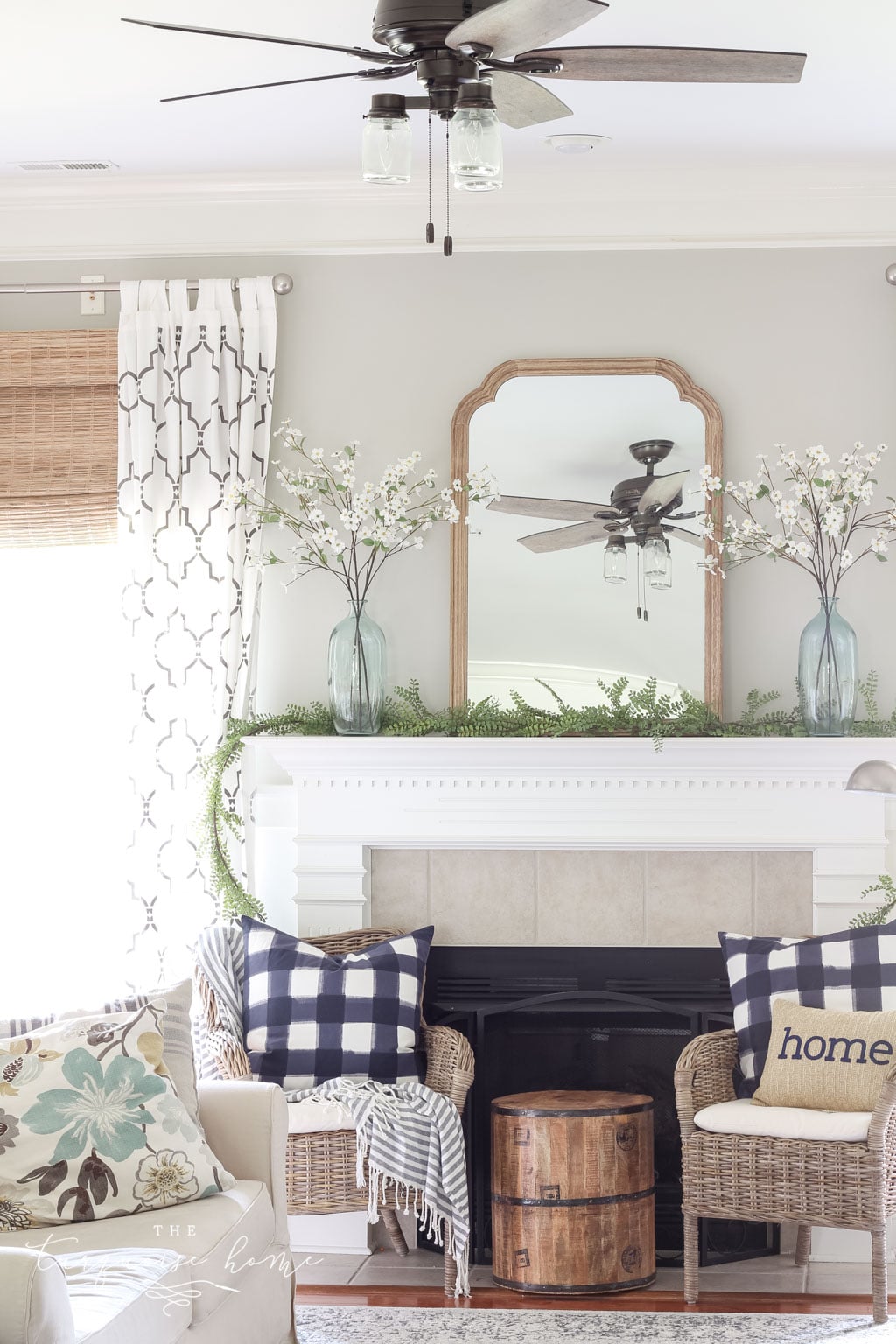 FREE BONUS!
5 Secrets Every Home
Decorator Knows
… to transform your home into your dream home!
But thankfully the world of peel and stick tiles have come a loooong way and they are about to change everything for our guest bathroom/girls' bathroom!
I have heard so many good things about these adhesive, peel and stick vinyl flooring tiles that I just had to try them for myself! It's an inexpensive, non-permanent way to change the look of your room on a budget, which is always a win in my book! I love that I can pull them up if I grow tired of them or the next owner could remove them too.
If all goes well, which I expect it will, I plan to tackle the laundry room and master bathroom next!
These are the current tiles in our girls' bathroom.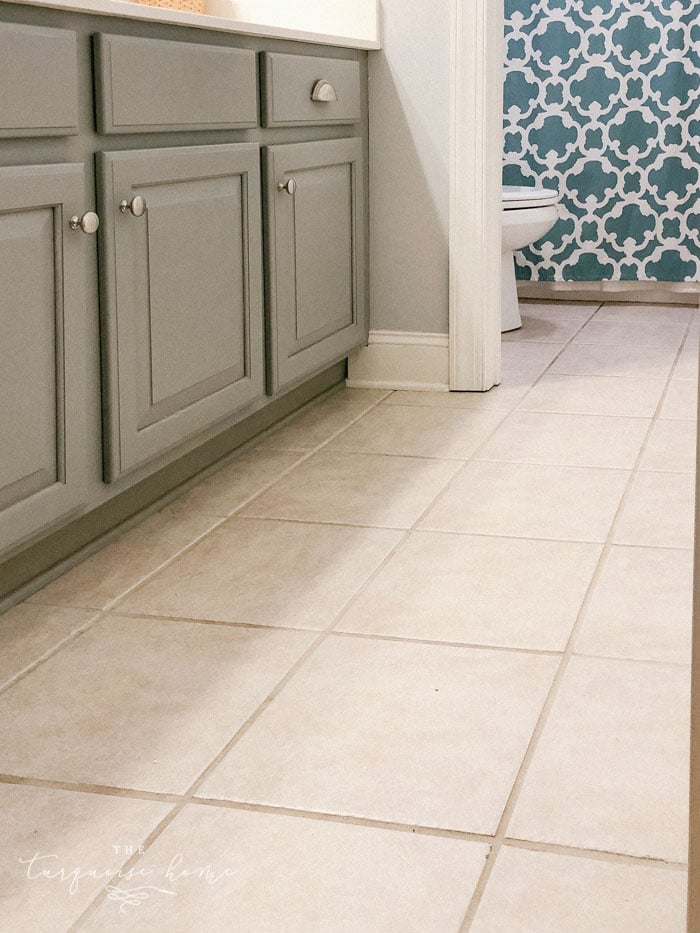 As you can see the tile is nothing fancy, not bad, but nothing that speaks to me either. I also think it'll be fun to add that pop of pattern on the floor just to give it some personality, you know? Also, we're gonna do something about those dirty grout lines while we're at it! 😊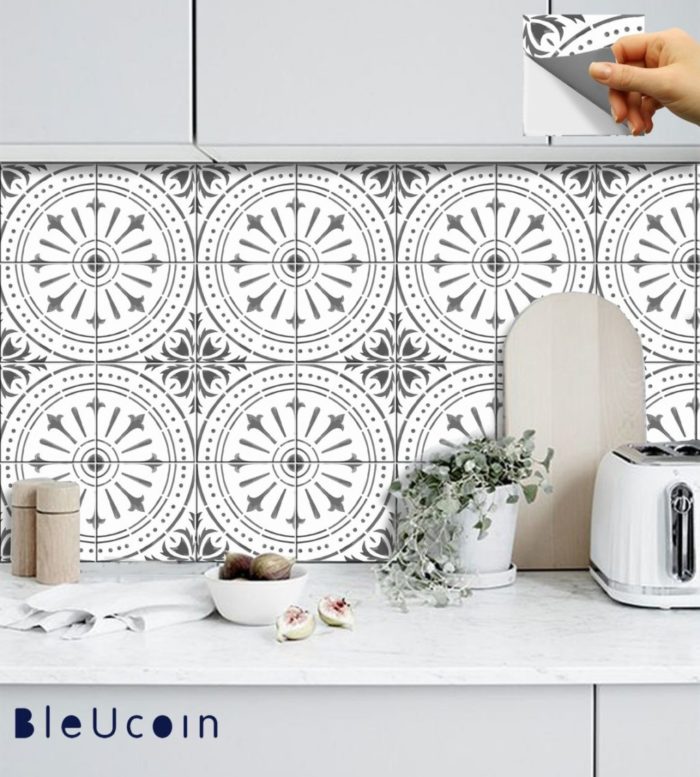 These are the adhesive floor tiles I chose for my bathroom refresh (see all of the bathroom refresh plans here). I will be interested to see how I like the shower curtain and the floors tiles together. It may be pattern overkill, but I will just replace the shower curtain with something less pattern-y if it comes to that. The peel and stick tiles will stay for sure!
UPDATE: Want to see how they turned out?!? CLICK HERE!
25 Favorite Peel and Stick Floor Tile Ideas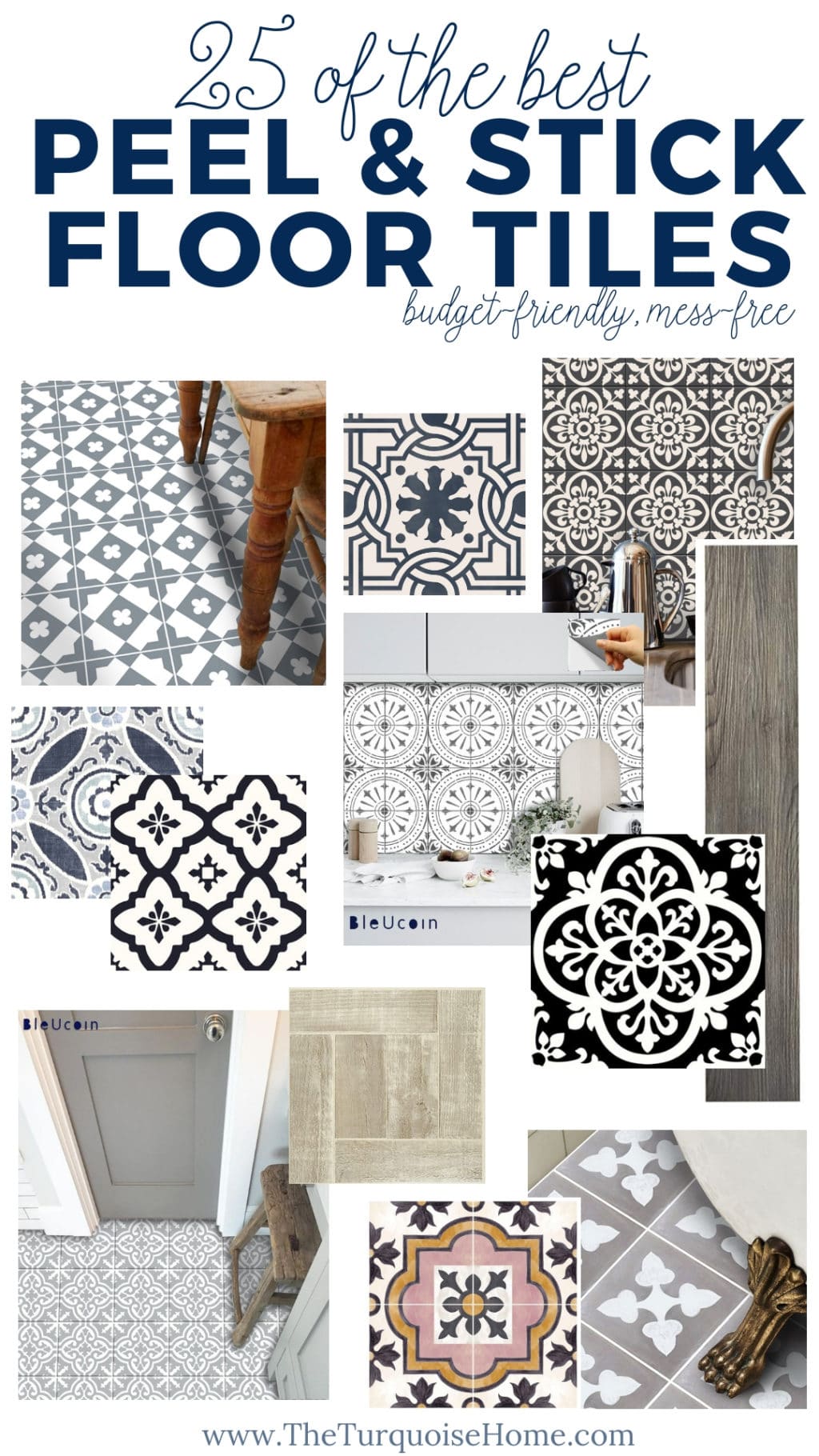 As always, be sure to do your research when ordering any of these tile for your home projects. For example, if you are using them in a bathroom you will want to make sure it's ok to get water on them. I also measured my tiles 4 times to make sure I was ordering the exact correct size.
The company I ordered from will do customized tile sizes for free, so don't be afraid to ask for help if you need it. They responded super fast and shipped quickly, too!
Other Peel & Stick Tile Ideas
In addition to the encaustic tile styles, I love the idea of using a wood-looking vinyl floor tile or even doing solid colors in a buffalo check pattern. I found a few examples from other bloggers online.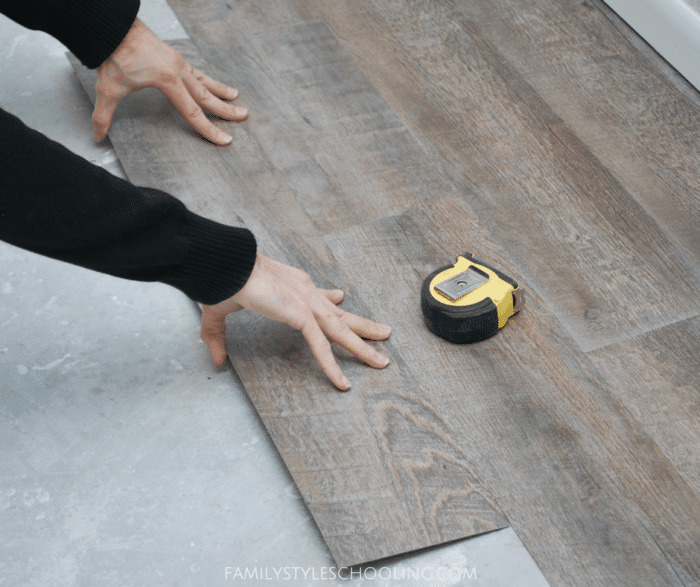 The Family Style Schooling blog used a driftwood style peel and stick wood floor tile in their home and it looks gorgeous!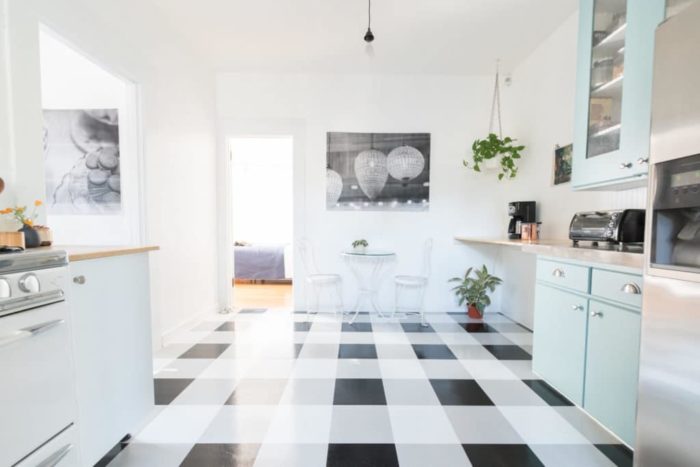 Another great idea for peel and stick flooring is to use solid tiles in a buffalo check pattern like The Gold Hive did in her kitchen.
I just love both of those options!
Happy DIYing!
MORE POSTS YOU WILL LOVE:
Get Instant Access to my Guide to Customize Your Home on a Budget
Grab your FREE guide for 10 Ways to Customize Your Home on a Budget: simple projects to transform your home from builder beige to a home with character and charm!