Modern Bathroom Light Fixtures
Get inspired with this round-up shopping guide of affordable and modern bathroom light fixtures (most under $150) to add an updated touch to your bathroom!
As a part of my Girls' Bathroom Refresh, I've been on the hunt for the perfect new lighting for over the vanity mirror. The light we currently have works fine, but it's outdated, so I'd like to upgrade some something a little more modern.
I snapped this quick pic on my phone to show you what it looks like. The burned out light helps you see exactly what it looks like. 😜
This post contains affiliate links for your convenience. See my full disclosure policy.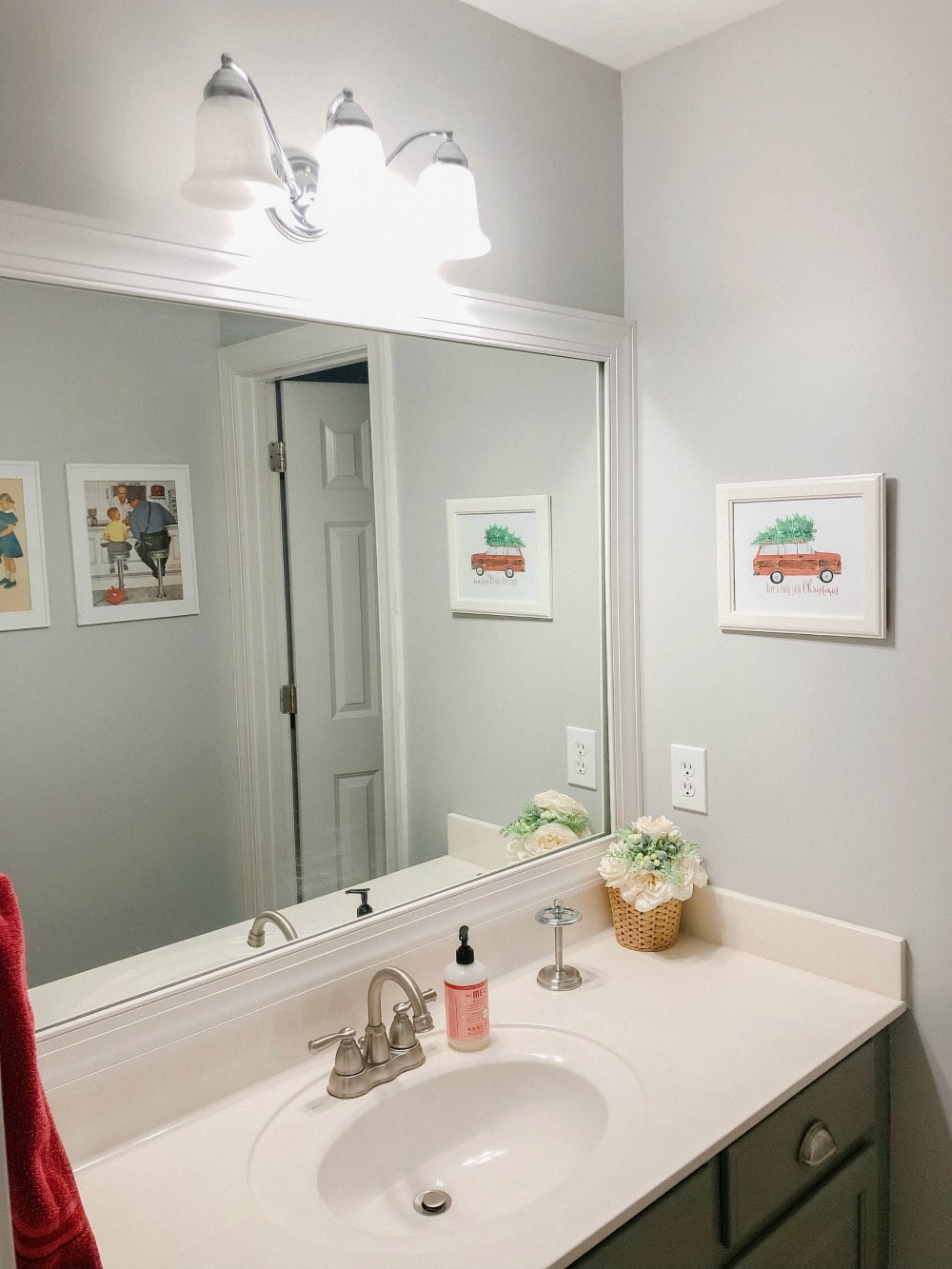 I don't love the marbled frosted glass look, which would be an easy change, but it's also polished chrome and I would like to go with satin nickel to match the bathroom hardware and faucet. Although I'm not sold on the satin nickel finish. I'm eyeing fixture aged brass of fixture #2. But maybe I will use those in my bathroom when we do a refresh in there. I just love that look!
The fixture I chose for my mood board for the girls' bathroom refresh is #1, the brushed nickel milk glass schoolhouse light fixture. I still have a week or so to decide before I need to order it, so I'll let it be a surprise which one I pick. 😋 Stay tuned!
Affordable Bathroom Lighting for Every Budget
As I was looking for the right light for our refresh, I found several that I thought were cute and would work in our space. So, I thought I'd share in case you want to refresh your bathroom with new lighting, too!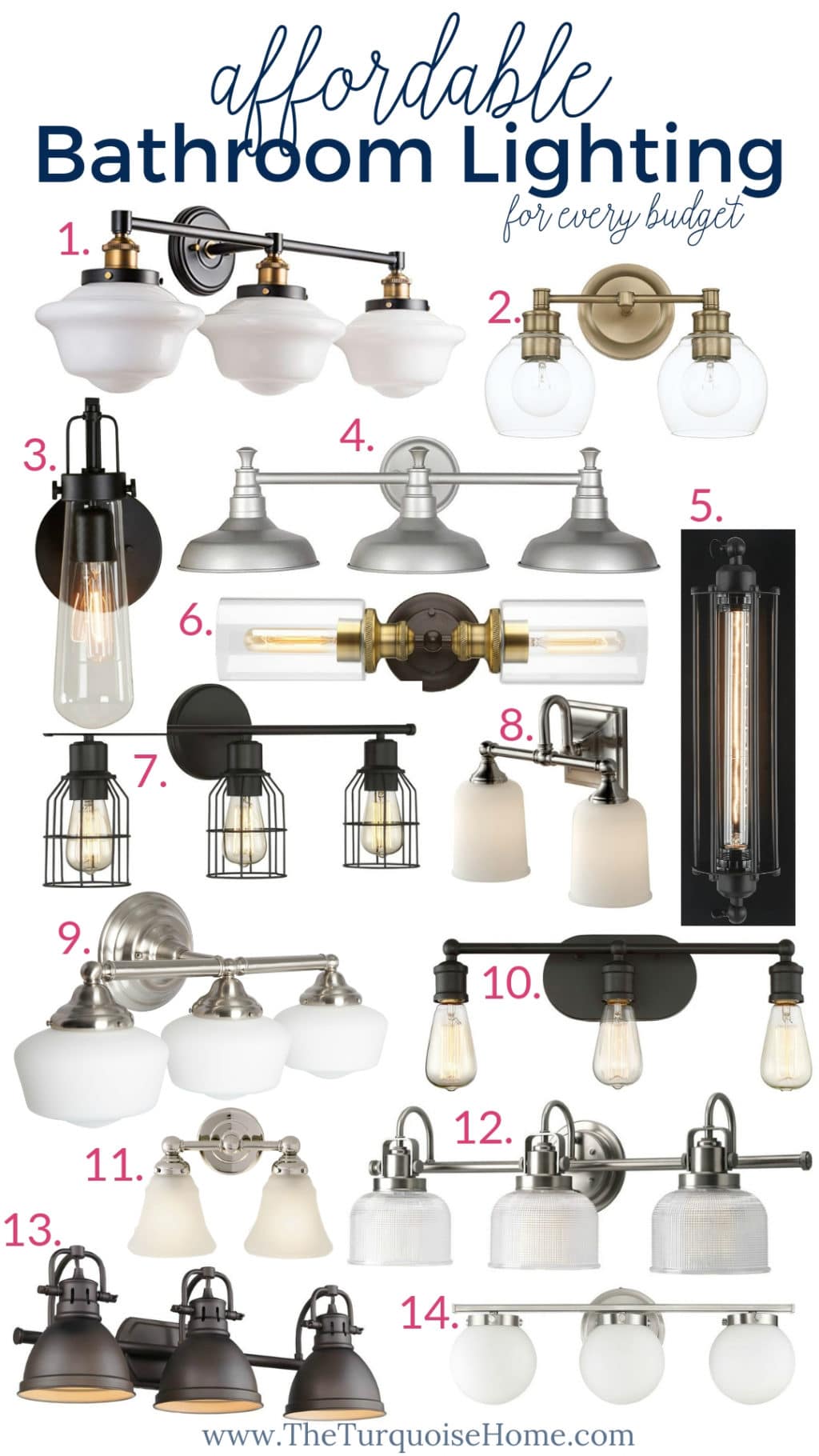 1. School House Milk Glass Light // 2. Classic Brass Double Vanity Lights // 3. Industrial Chic, One-Arm Bathroom Sconce (similar) // 4. Nickel Fixture (similar) // 5. Sconce Light (similar) // 6. 2-Light Bar Light Fixture // 7. Farmhouse Style Cage Light Fixture // 8. Bistro-Style 2-Light Fixture // 9. Satin Nickle Schoolhouse Light //10. Modern Farmhouse Black Metal Light // 11. Sussex Double Sconce // 12. 3 light vanity under $150! // 13. Metal Industrial Bathroom Fixture // 14. Frosted Globe 3-Light Fixture (similar)
You can click on the corresponding links and numbers above, or click on any image below to take you straight to the light fixture. Some of them are now out-of-stock, but I've tried to link up to something similar.

I've since moved into a new home and updated our girls' new bathroom with wallpaper and lighting! I chose one of my favorite light fixtures from this list and we love it!
Happy shopping! I'd love to know which light is your favorite in the comments below!
MORE POSTS YOU WILL LOVE: