10 Stunning Living Rooms with Farmhouse Decor
Be inspired by these gorgeous farmhouse living room decorating ideas from some seriously talented decorators. Discover design ideas from a variety of farmhouse living rooms, including color, furniture layouts, neutral rug picks and more!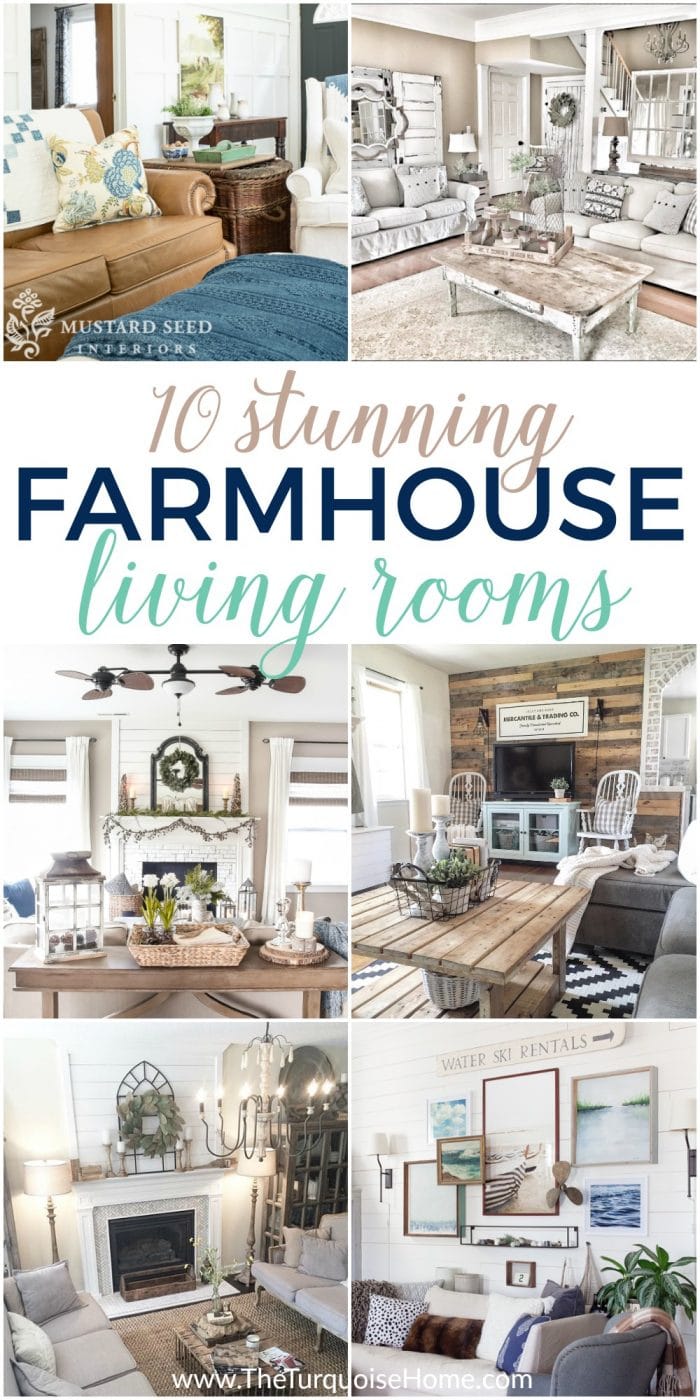 I've been thinking about sprucing some of the rooms in my house. Like new furniture, new artwork and big changes, not just small tweaks. Some of the rooms in our home have been the same for 3 years, so I'm ready to make some changes. I'm itching to start another room makeover and it just does my soul good to be creative, you know?
One of the first things I do when I start planning to redo a room is get inspiration. That means perusing Pinterest and leafing through my favorite inspirational magazines.
I collect anything that strikes a chord with me and collect them either in a secret Pinterest board or cut them out and put them in a folder. Once I've gathered several dozen inspirational rooms, I get them all out and see what is a common theme between them all. I look for similar colors, textures, furniture styles, accessories and wall treatments.
Looking for some of my favorite living rooms with farmhouse decor was just so fun! I discovered some new, gorgeous blogs and Instagram feeds in the process and I hope you'll enjoy them as much as I am!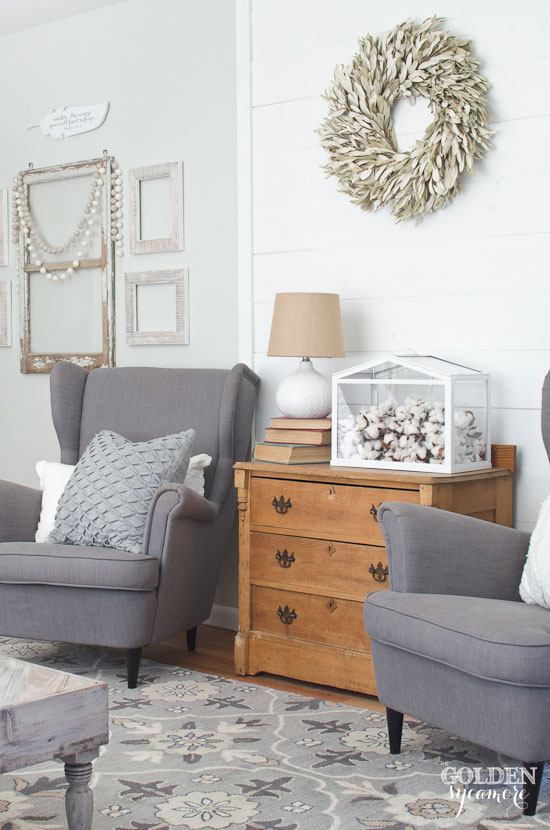 A Rustic, Neutral Living Room from The Golden Sycamore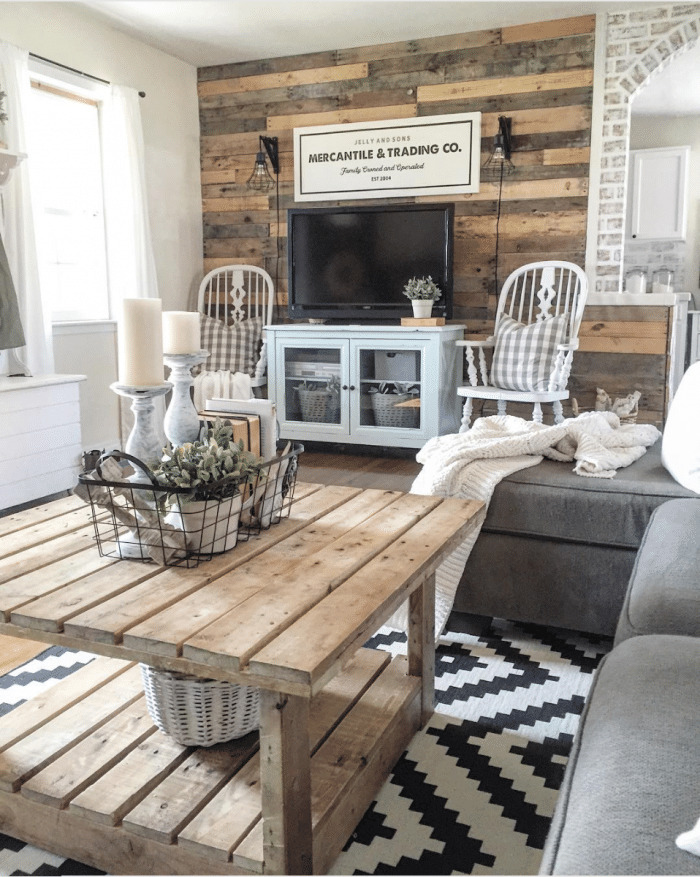 A Natural Wood Farmhouse Living Room from The Rustic Pallet
A Layered Farmhouse Living Room with pops of navy from Rooms for Rent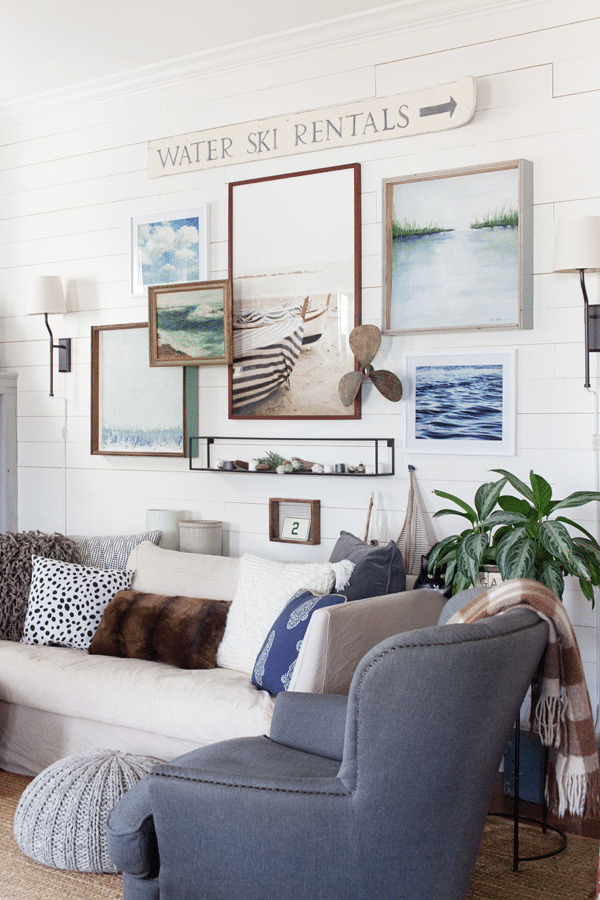 A Coastal Farmhouse Living Room from The Lettered Cottage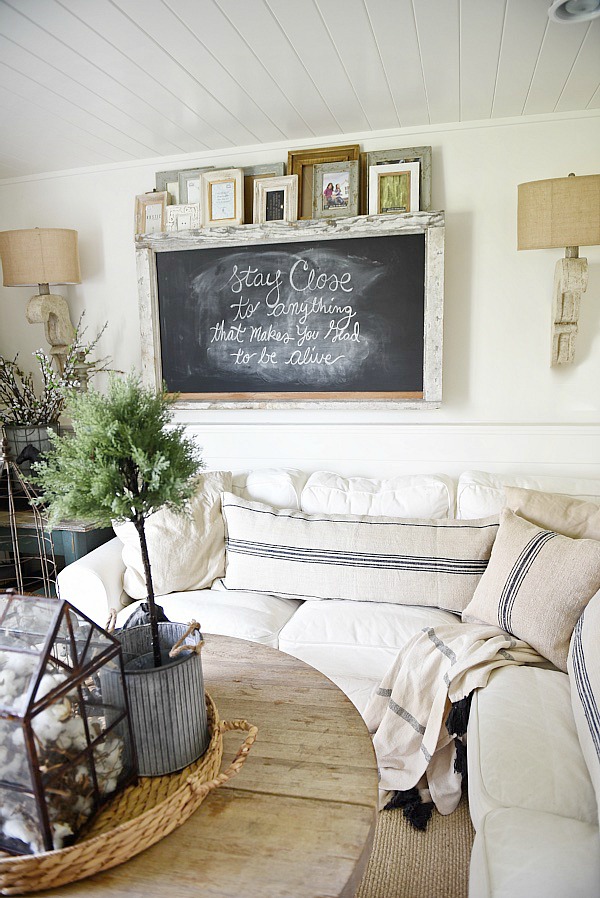 Textured Farmhouse Family Room from Liz Marie Blog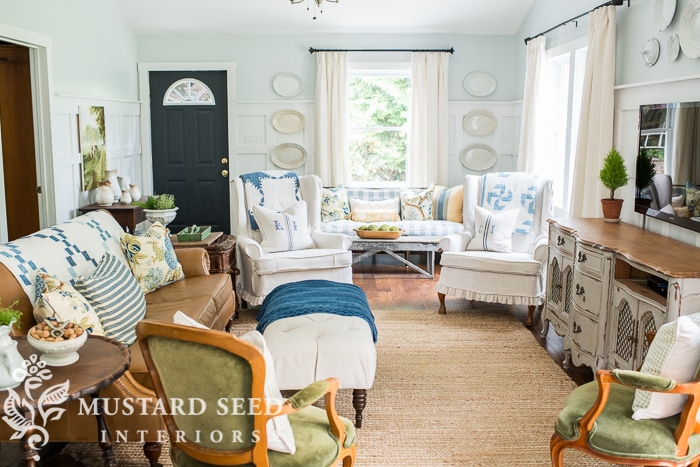 A Simple Blue & Green Living Room from Miss Mustard Seed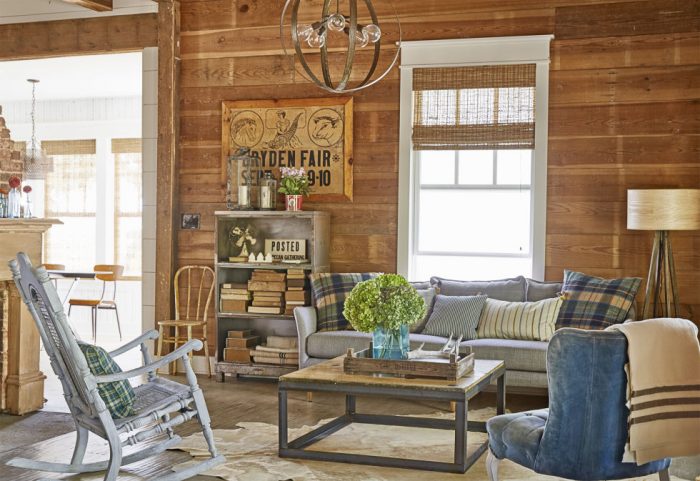 A Farmhouse Fresh Living Room from Country Living
A Rustic, Neutral Farmhouse Living Room from Plum Pretty Decor and Design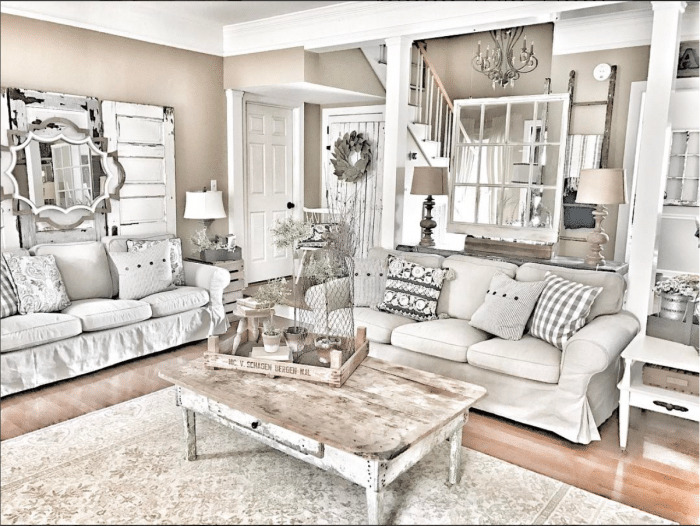 A Gorgeous, Layered Farmhouse Living Room from Bless This Nest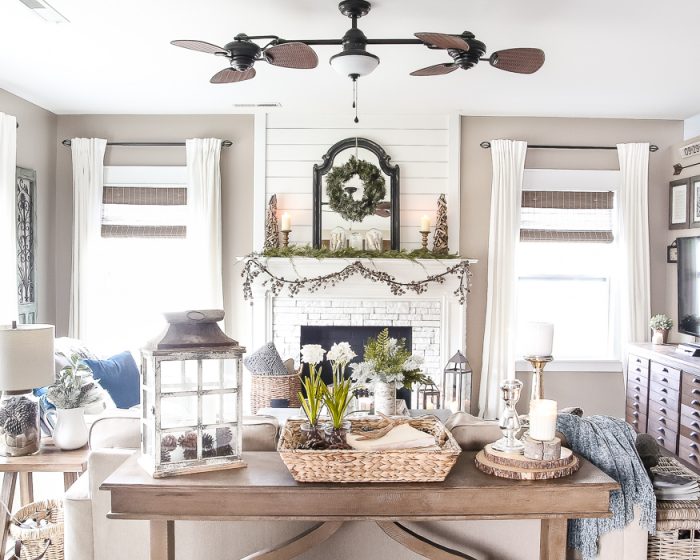 A Pretty Farmhouse Living Room from Bless'er House


Aren't these homes just beautiful? I love the pretty neutrals, blues and greens. I have long-loved the farmhouse look, evidenced by the Pottery Barn catalogs that have covered my floors since I was in high school. But I think my love for blues and greens really goes well with the farmhouse, rustic style. I'm not completely farmhouse because I love some of the more modern, industrial look, too. But I think it all goes well together!
What are your favorite elements of farmhouse style?
What are your favorite take aways from these gorgeous, stunning living rooms?
More Posts You Will Love: