DIY Winter Wreath with Bells
Use any simple winter greenery you can find either at home or at the store and add it to a grapevine wreath to have a wintery, Christmas decorative wreath. Add some pretty bells for just the right festive touch!
It's time to start thinking about decorating for Christmas – and gather inspiration from the corners of the inter webs. I'm always down for making a simple DIY wreath for myself, and this year is no different.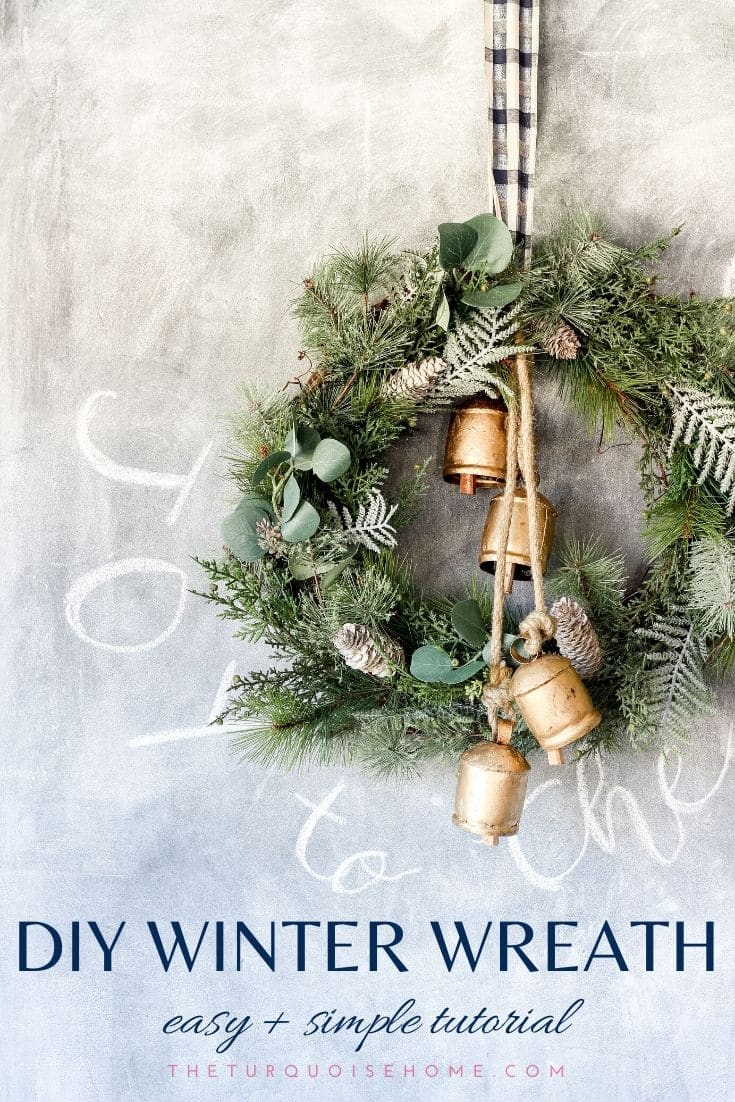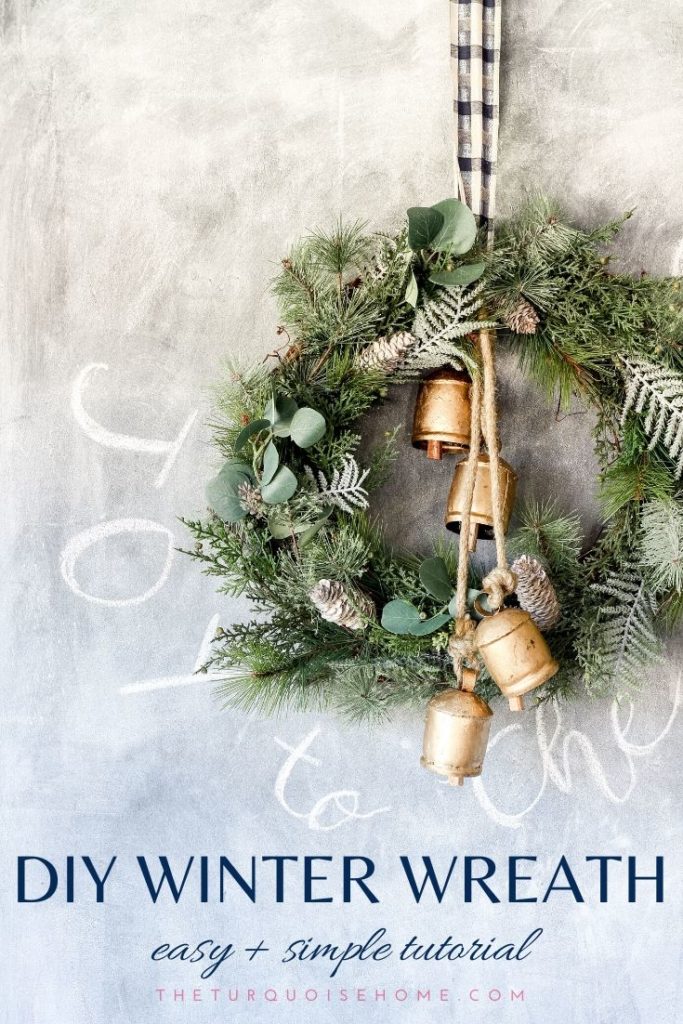 I also find that making Christmas decor that can transition easily into winter decor is my favorite. I might add some red berries right around Christmas – if I'm feeling extra festive – and then remove them after the holidays are over.
But either way, this wreath is perfect for now through the end of February! Let's make it…
This post contains affiliate links. See my full disclosure policy.
Supplies You'll Need to Make your Winter Wreath
More Bell Options: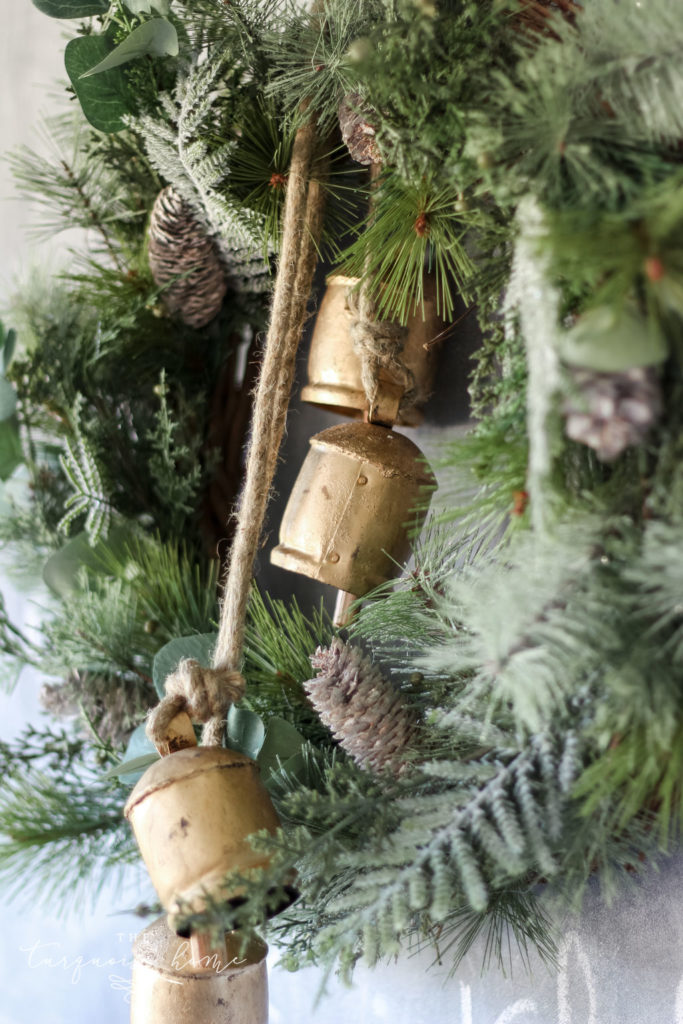 How to Make a Winter Holiday Wreath
Please forgive me for not taking any photos of these steps. I created a video of the important steps, which you can watch below. But it's really easy to do!
1. Take apart the stems
Begin by disassembling the Simple Pine Branch with your floral wire cutters. Don't make the stems too long. Keep them less than 5 inches long, when you can!
2. Place the stems in the wreath
Start sticking the stems evenly along the grapevine wreath form until you've used them all. I used two branches of basic pine branch.
3. Continue to place the stems in the wreath until it's full
Then I moved on to the next stem I wanted to use, and disassembled it and stuck it into the grapevine wreath until it's full! I used all four of the winter stems and then just a few sprigs of the eucalyptus to complete the look.
Step 4. Use hot glue to glue each stem into the wreath
Step 5. Add some festive bells!
Add seem pretty bells if you want to amp up the holiday look.

I love how it turned out and will keep it right here on my chalkboard through the holidays and into winter!
Watch the Video of How I Made the Wreath:
While I chose to adorn my chalkboard with my wreath, it would be the perfect door decoration, too!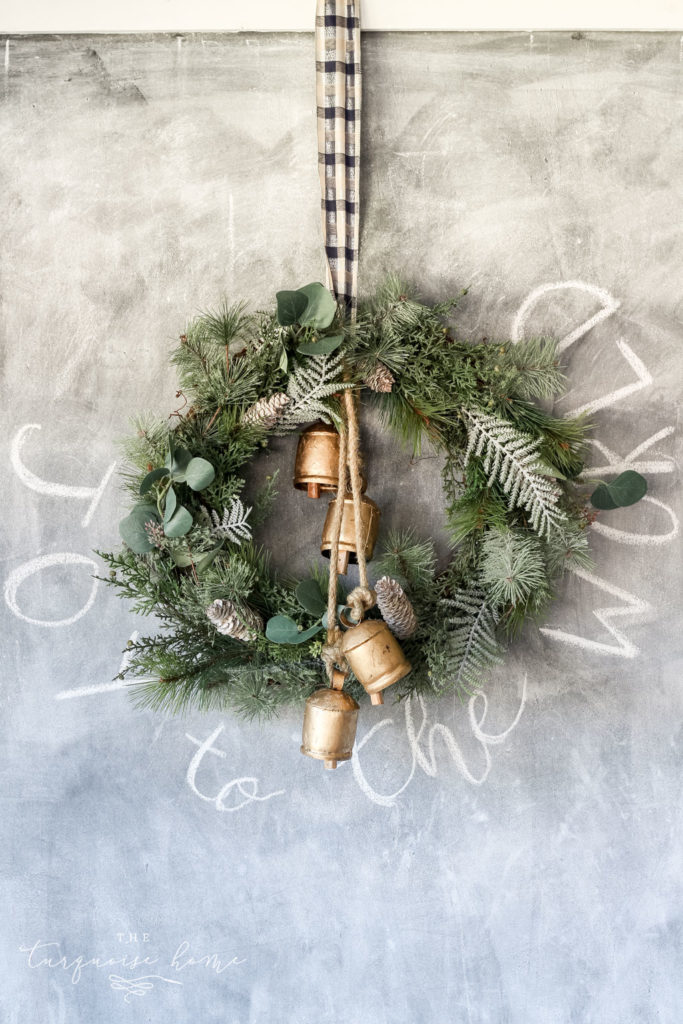 Let me know if you have any questions about my winter wreath ideas in the comments below
---
In 2020, I used 3 sets of these same bells in my mantel garland. And it turned out so cute!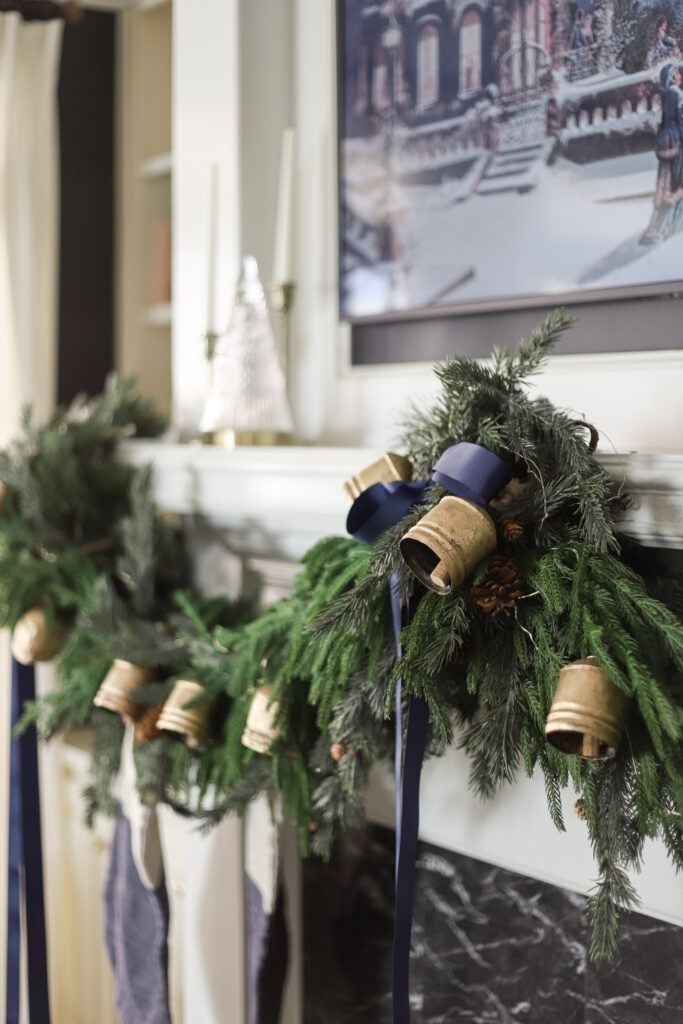 Learn how to make a mantel garland here.
MORE POSTS YOU WILL LOVE: