Try a beautiful Christmas tree collar in place of the traditional Christmas tree skirt. Choose from woven, metal or wood options before they sell out!
I am sure you've noticed the Christmas tree collar trend that has been taking the holiday decor world by storm the past few years. It's such a cute way to mix up your Christmas decorations and dress up your Christmas tree in a new, trendy way!
This post contains affiliate links for your convenience. See my full disclosure policy.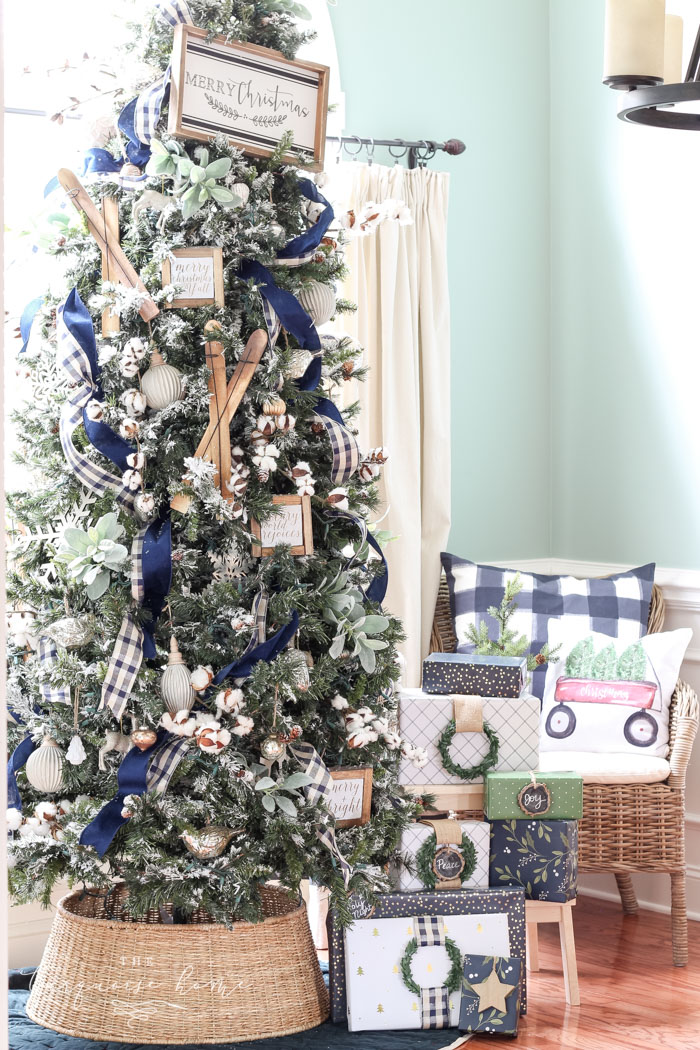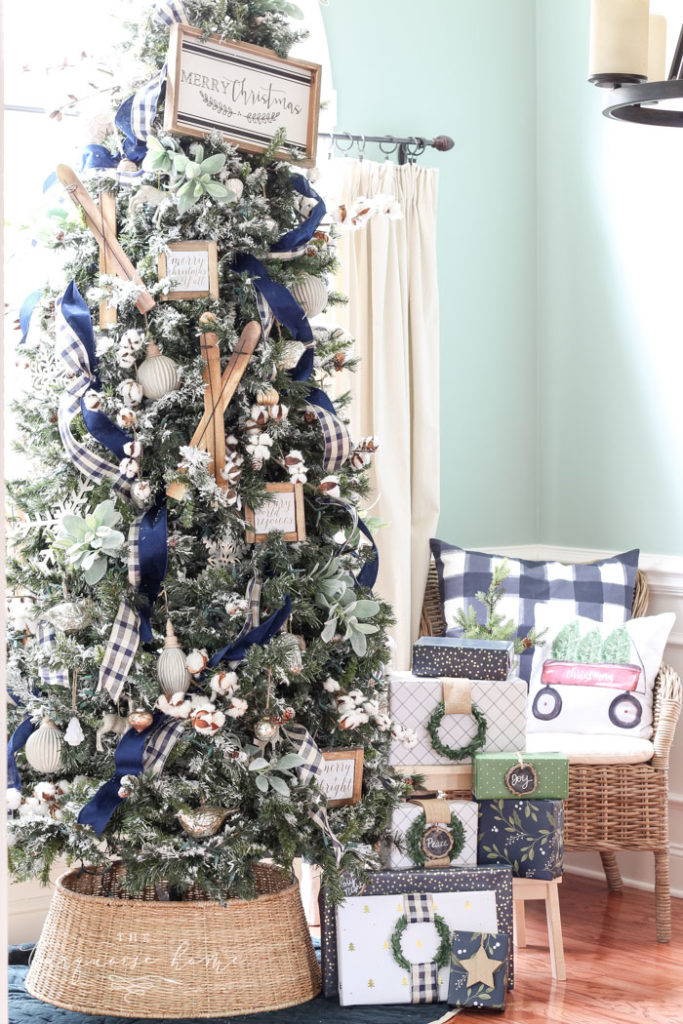 What is a Christmas Tree Collar?
A Christmas tree collar is simply a structured woven, metal or wood covering for your Christmas tree base. Tree skirts have been the tree base covering options for decades, but in the past few years, tree collars have made a rise in popularity.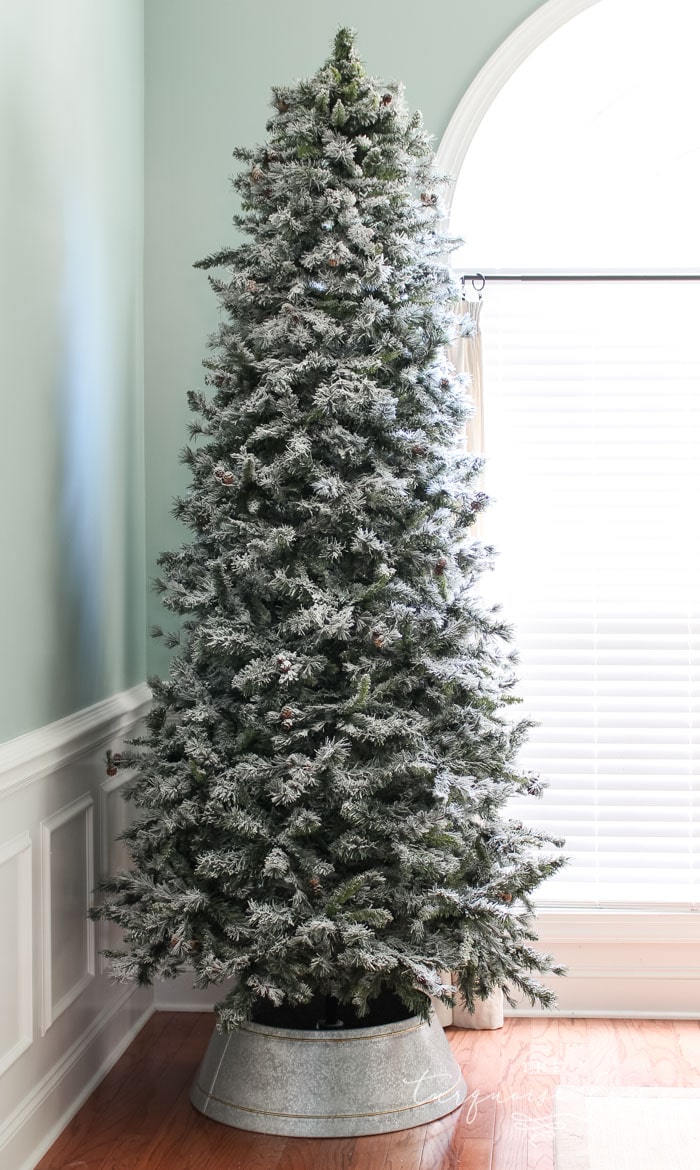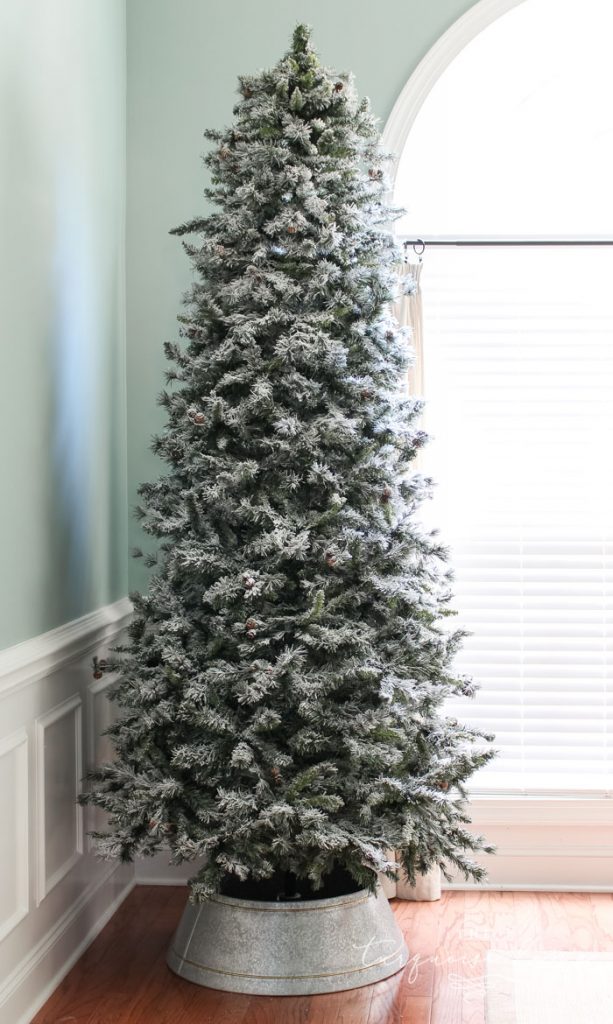 The benefits of a collar over tree skirts are many, but some include that you don't have to worry about getting a skirt flat or getting the wrinkles out. Collars can even deter pets from messing with the base of a tree or trying to climb a tree! (I have been known to use both a collar and a skirt, 😜 so it's a totally personal choice, of course.)
Where did Tree Collars Come From?
I have been a longtime fan of tree collars, going back to the days of 2013 when I made my own wooden "crate" collar because you couldn't even buy them back then.
The trend started when decorators were looking for any kind of new and different way to hide a Christmas tree stand. Baskets were a really popular way to do it, but finding a basket with a large enough base was difficult.
A couple of years ago I created an easy DIY Christmas tree base with a bucket, concrete, rocks and a PVC pipe. I love how versatile it is and allows me to set it inside any size basket.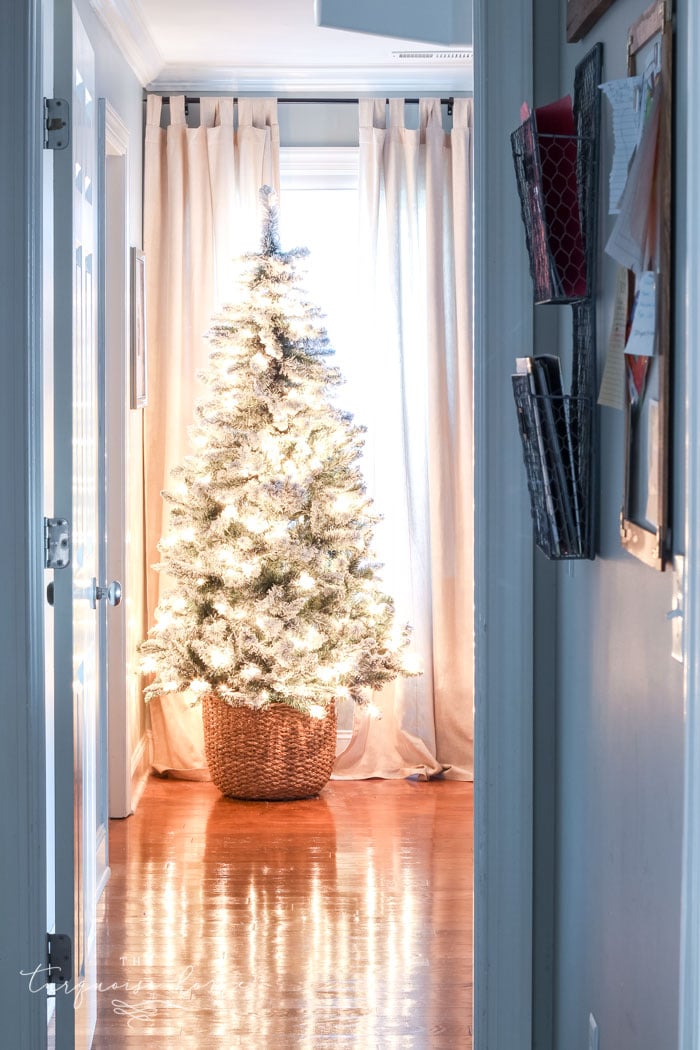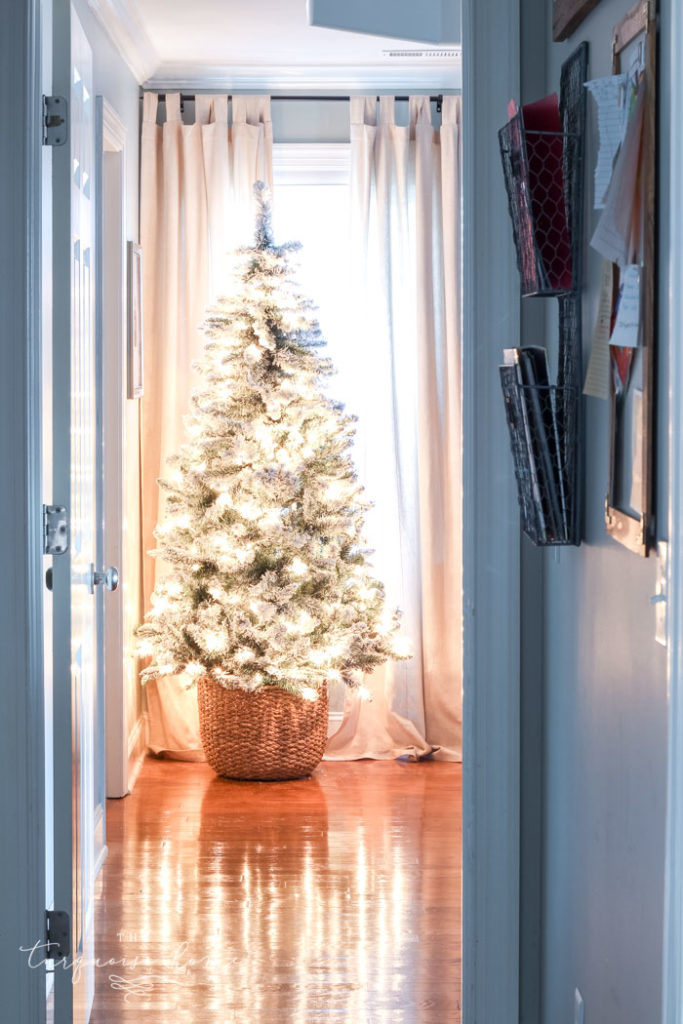 But it's been really fun to see all of the collar selections that retailers have brought to the market in the past few years. They are made the right size to cover most tree stand and make it easy to create a beautiful finishing touch for your Christmas tree. Always be sure to measure your tree base and check to make sure the one you're ordering will fit.
And over the past few years I've purchased several of them for my trees.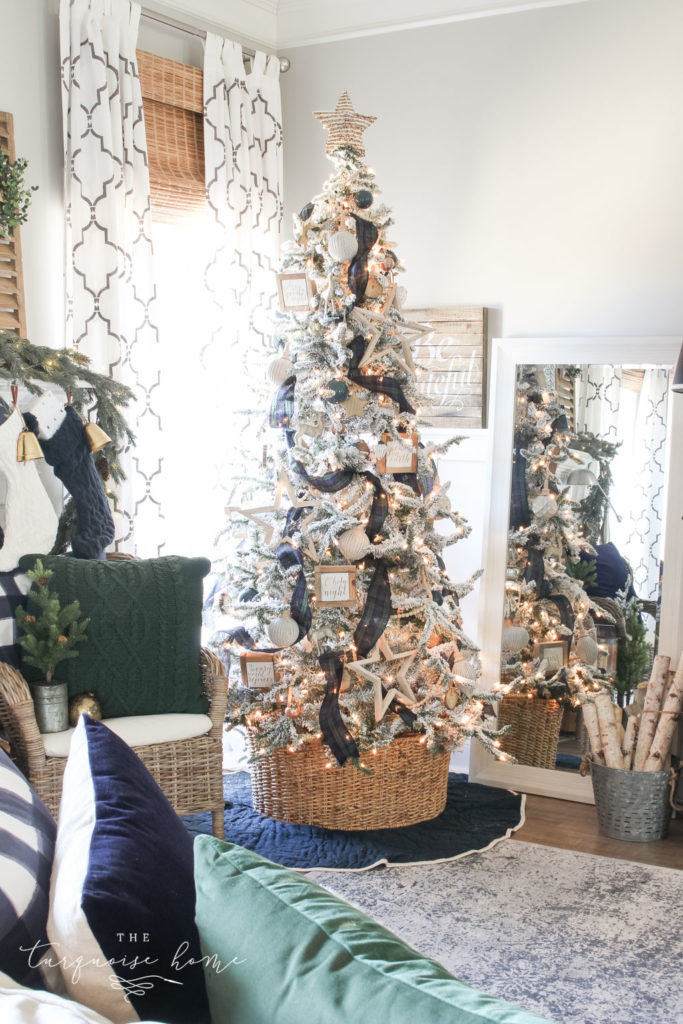 Click/Tap the images below to shop my living room:

They are so cute and popular, that they sell out early each season and I didn't want you to miss them this year! I will usually suggest waiting to buy large purchases until a big sale weekend or holiday, but when it comes to tree collars, you'll want to grab these while they are still in stock!
Where to Buy Christmas Tree Collars:
There are so many great options out there today at a variety of price ranges. You can find them at:
Click/Tap the images below to shop Woven Tree Collars:


Click/Tap the images below to shop Wooden Tree Collars:

Click/Tap the images below to shop Metal Tree Collars:

Click/Tap the images below to shop Other Tree Collars:

Let me know which ones are your favorites! I especially love the woven basket styles and this one that actually looks like a basket is under your tree. I have the basket style and I'm so glad it's back for sale this year.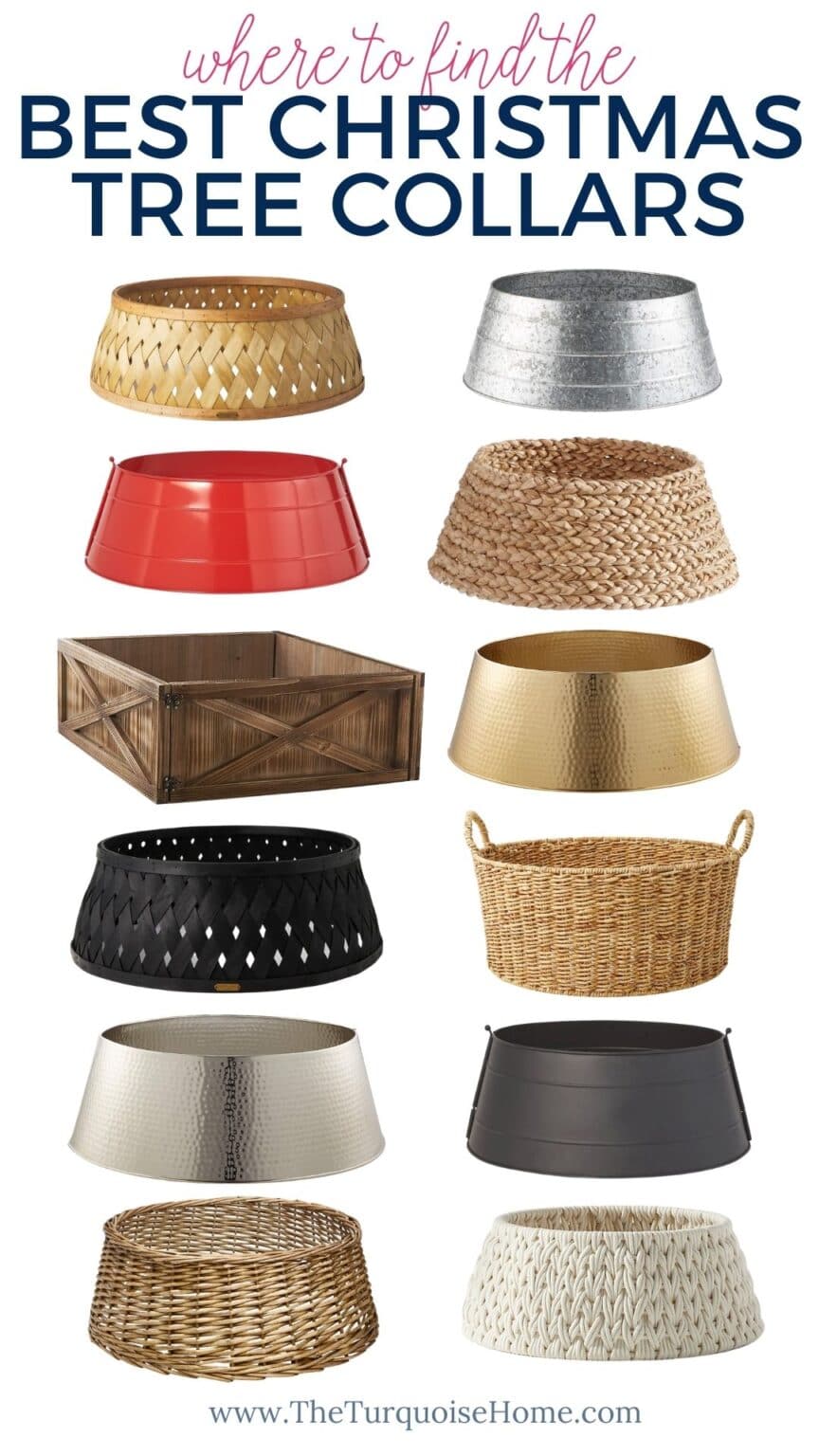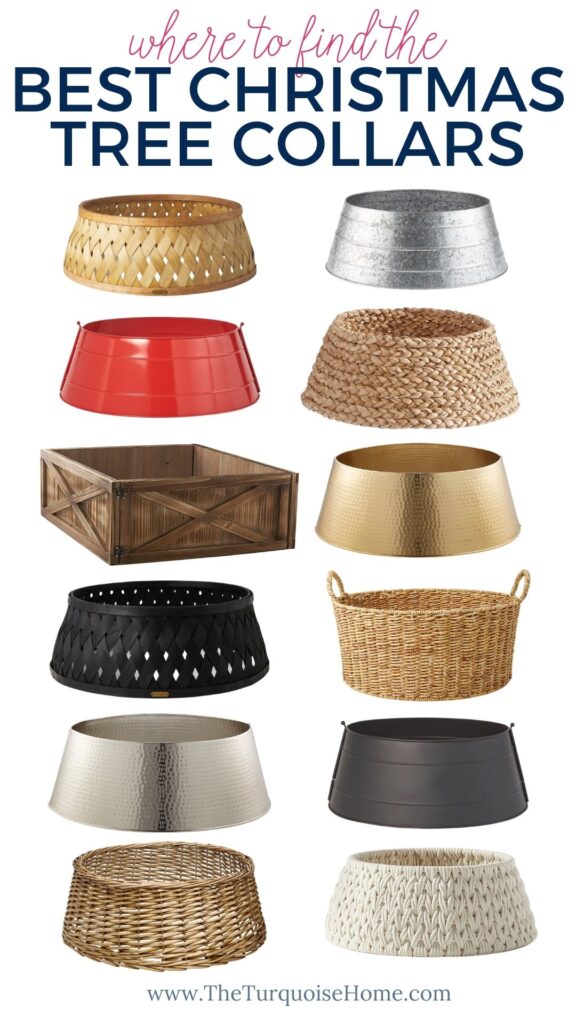 Tell me which one is your favorite in the comments below.
Looking for more Christmas decor inspiration? Look no further!
MORE POST YOU WILL LOVE: