Gray Chalk Paint Dresser Makeover
Learn how to transform a dresser with chalk paint for your room makeover!
Hey y'all! I've finally finished another project for the baby's nursery. (finally!) I'm so glad that the dresser is done and I love the way it looks.
Now this means I can move the changing pad off of the dining room table and move all of her clothes into her room instead of spread between the dining room, living room and the master bedroom. Such is the life of the DIY blogger – there's always something in limbo with constant projects in the works. 🙂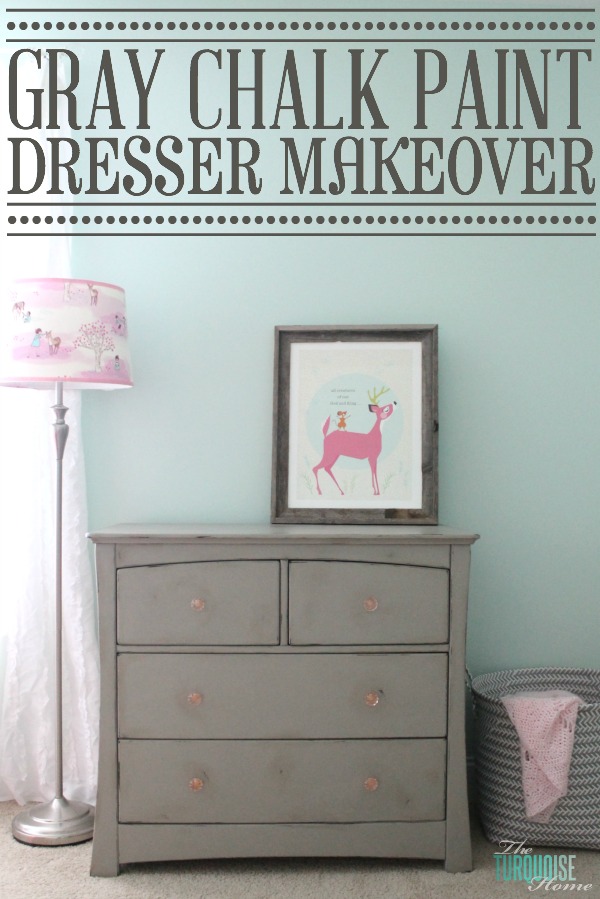 I always start a new project with high expectations of it being easy and not taking much time. But every project takes longer than I expect. This one wasn't hard, but ended up taking me about three weeks. Of course this is mostly because I have a newborn and not because it was super hard.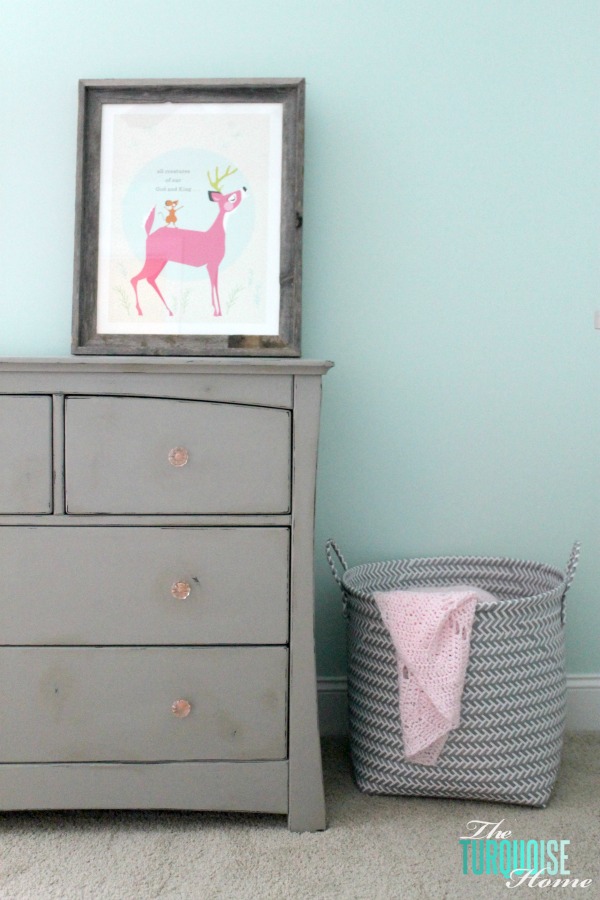 I painted two coats of Annie Sloan Chalk Paint and then lightly distressed the edges and corners. The color is a custom color with 6 parts Paris Gray and 1 part Old White. I gave it one coat of clear wax and then used the dark wax to add accents. I thought I wasn't putting much dark wax on it, but you can definitely see it in the photos. I like it.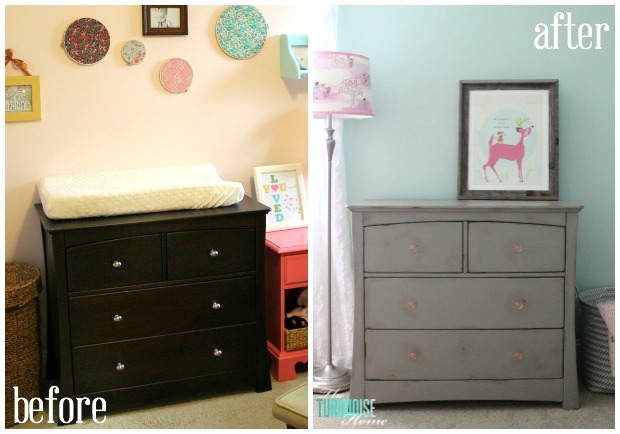 Here's a look at the before and after pic. It was a nice looking piece of furniture and I used it in Miss A's room, but I bought it before I knew what I loved. If I had it to do over again, I would have bought white furniture for her room. So, I had this dark wood crib and dresser for another little girl's room and decided that gray looked more appropriate. I love the gray against the wall color.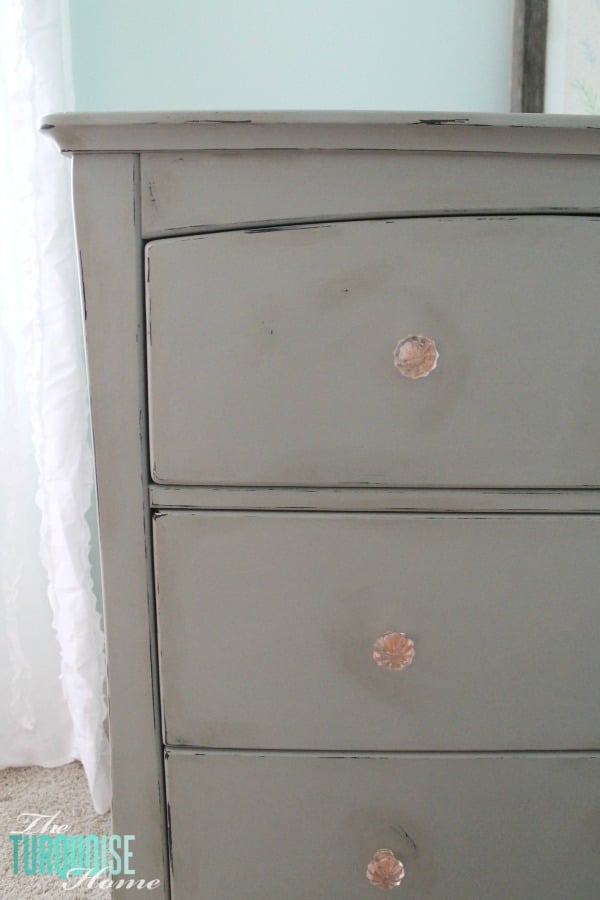 The knobs are from Hobby Lobby. I bought some other knobs first, but returned them for these pretty crystal-like pink knobs. They are a cute, girly option.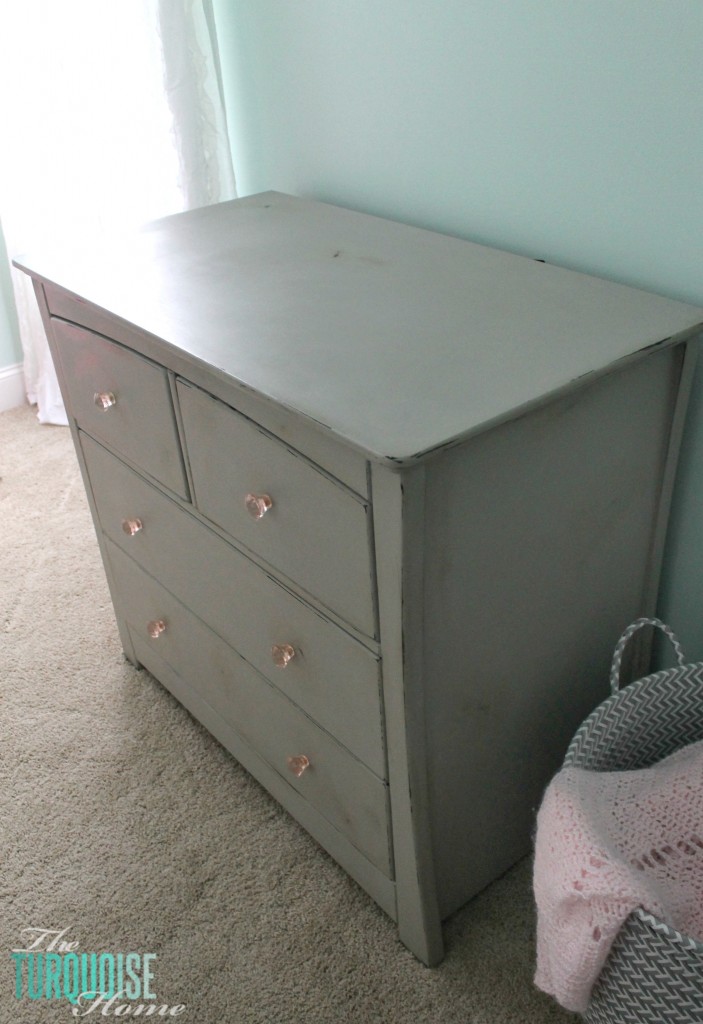 I'll put the changing pad on top of the dresser until Baby G is potty trained. So, in 2-3 years I'll be able to use the top of this dresser for decorating. Next up on the list of nursery to-dos is the faux taxidermy that I'll hang above the dresser. I know my little girl will like looking at it while she's getting her clothes and diapers changed.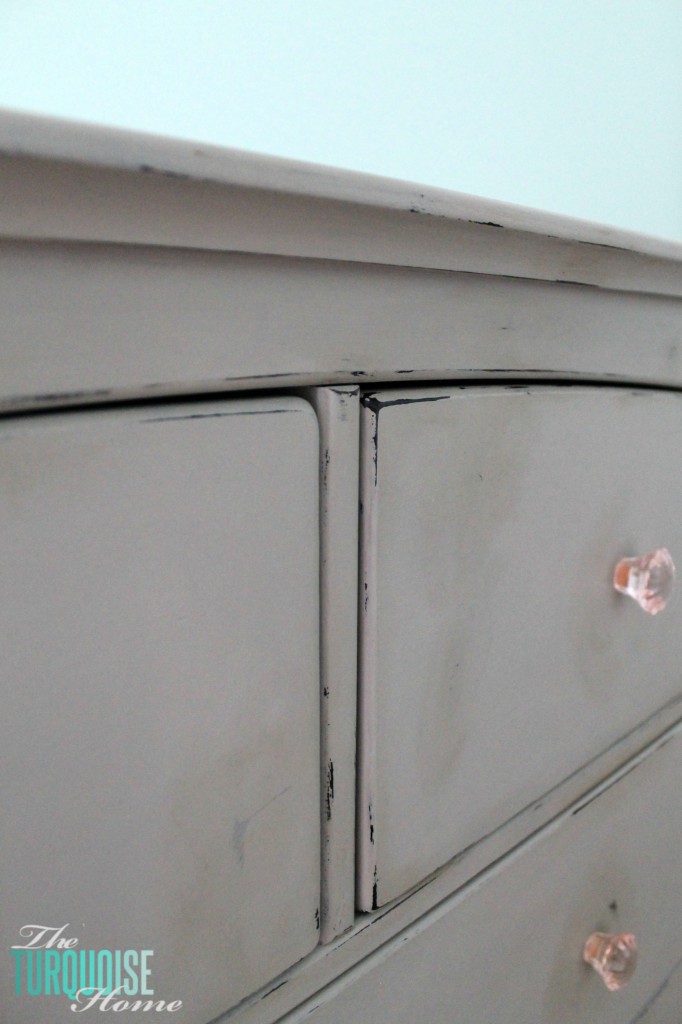 I only have a few more things on the to-do list before the final reveal! I've even started hanging things on the wall. I can see the light at the end of the tunnel!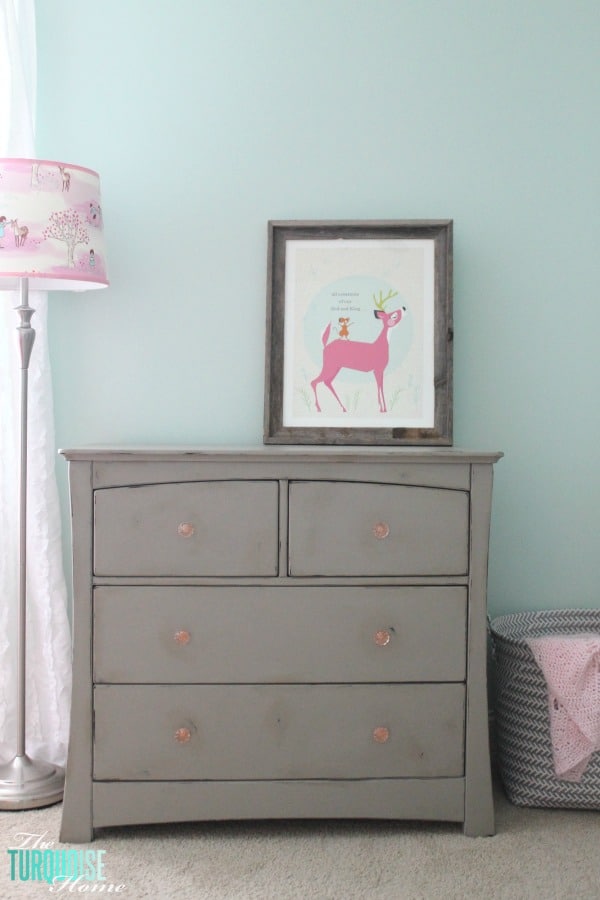 Do you love working with chalk paint like I do?
More Posts You Will Love: