7 Simple Ways to Upgrade Your Home
We closed on our home three years ago this week. And when I look back at the builder basic home we purchased and where it is today, I'm so proud of how much I've accomplished in customizing my home to make it more like us and less, well … beige.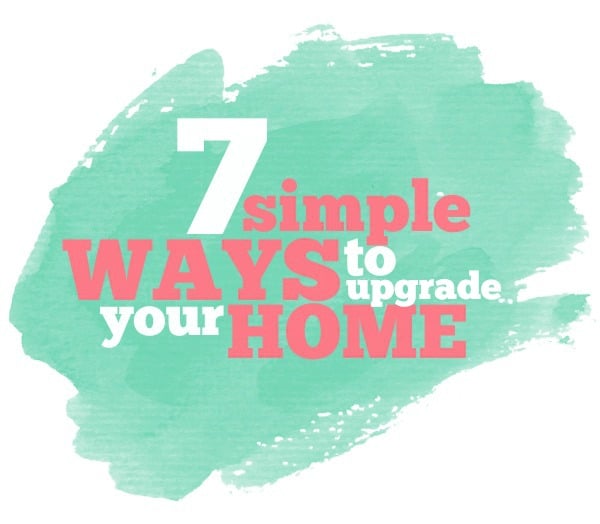 And yet I still have a huge laundry list of things I want to do in this home. The biggest of these is the kitchen, which I haven't touched, except with some paint on the walls. But in celebration of our three-year home-iversary, I wanted to share some simple ways that you can upgrade and customize your home.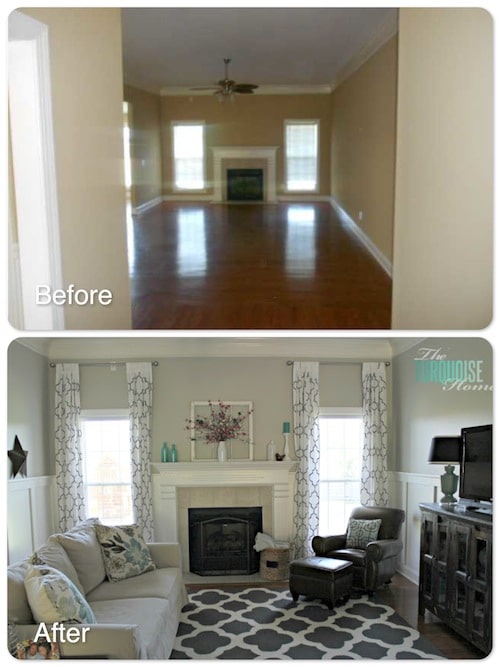 7 Simple Ways to Upgrade Your Home
1. Board and Batten.
I remember the living room when we bought the house and it was such a large brown room. Today it's got so much more personality because of the board and batten treatment. It was a tedious job, but I would do it again in a heart beat. You could also add wainscoting or other architectural details to a room to give it definition.
2. Frame out the bathroom mirrors.
I've had this DIY on my to-do list since we moved in. I actually have trim cut and sitting in a corner waiting to be installed in our kids' bathroom. I just need to stick the pieces together, paint it and stick it up there! It's such an easy and quick update to make a bathroom go from basic to ba-bam! Update: I finally did it! See the tutorial HERE.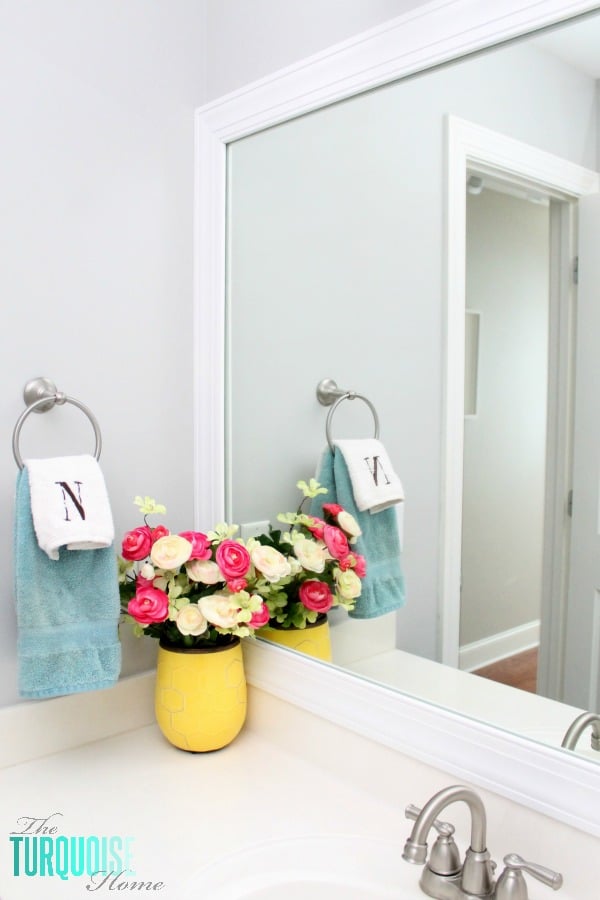 3. Paint, paint and more paint!
Duh, right? But seriously. This is the cheapest ways to customize a room or a piece of furniture, or both! Find a color you love and go for it! Best way to paint cabinets? Go here! Best painting tips and tricks? Go here!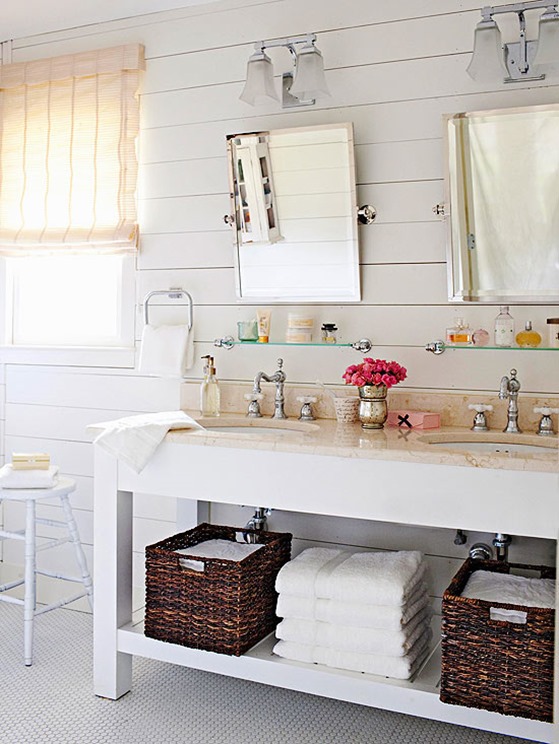 4. Plank walls.
This could probably be lumped together with board and batten, but I thought it deserved a post of its own. I LOVE the planked wall look and even though everyone and their brother has done it, except for me, I still plan to put it in my home somewhere. It'll probably so past on trend by that point, but I don't care. You can always do it in a herringbone pattern for a little pizzazz.
5. Change out the light fixtures.
We've changed out one light fixture in our home and it nearly cost us our marriage. (Not really, but it felt like it at the time.) I have big plans to change all of the light fixtures, but I'm a little scared of all things electrical. Someday I'll buy the light fixtures I want and hire someone to come in and change them all out. Either way, it's a great way to un-builder-basic your home!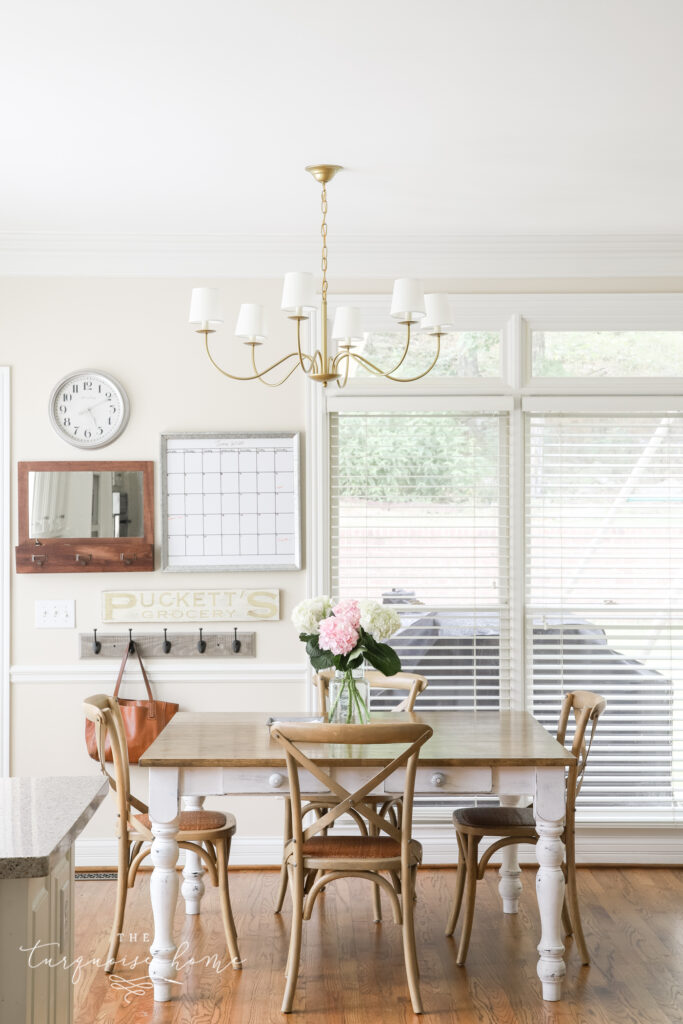 6. Upgrade your tile.
We have very builder-basic tile in our two bathrooms, laundry room and around our fireplace. Changing out the basic tile for something more fun and full of personality goes a long way in the custom department.
7. Change the window shades.
As in swap up some builder-basic blinds for woven shades. The wood tones warm up any space and give so much texture without bringing clutter to the room. This is also on my to-do list in the kitchen and the living room, but will have to wait until I finish the projects I already have in the works. There are some pretty cheap options out there for bamboo shades, so this is a great inexpensive way to bring something different to your home.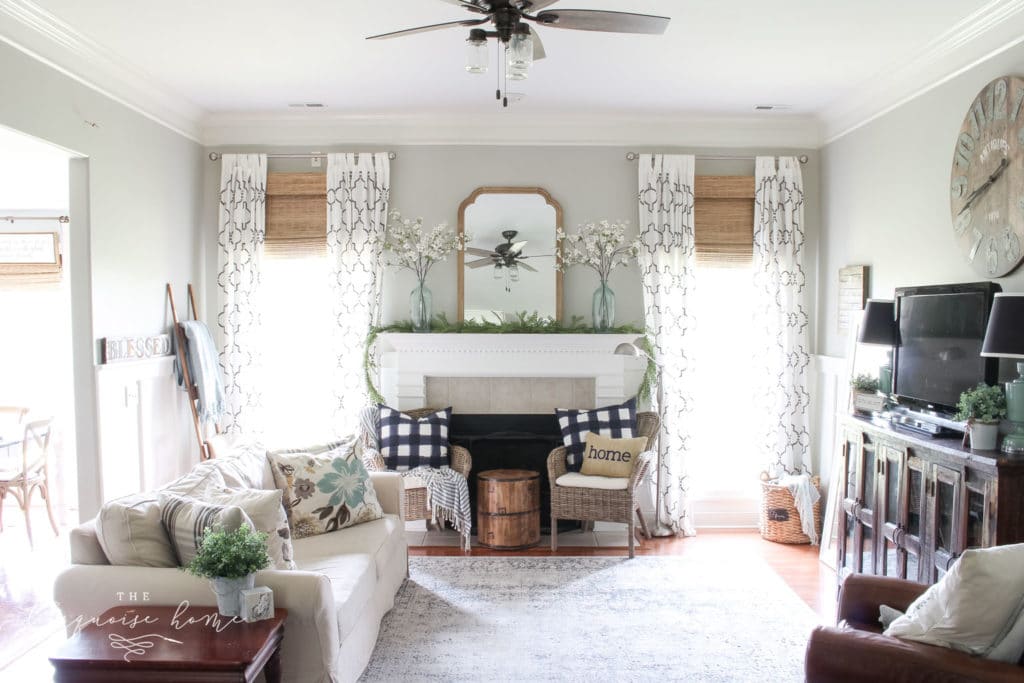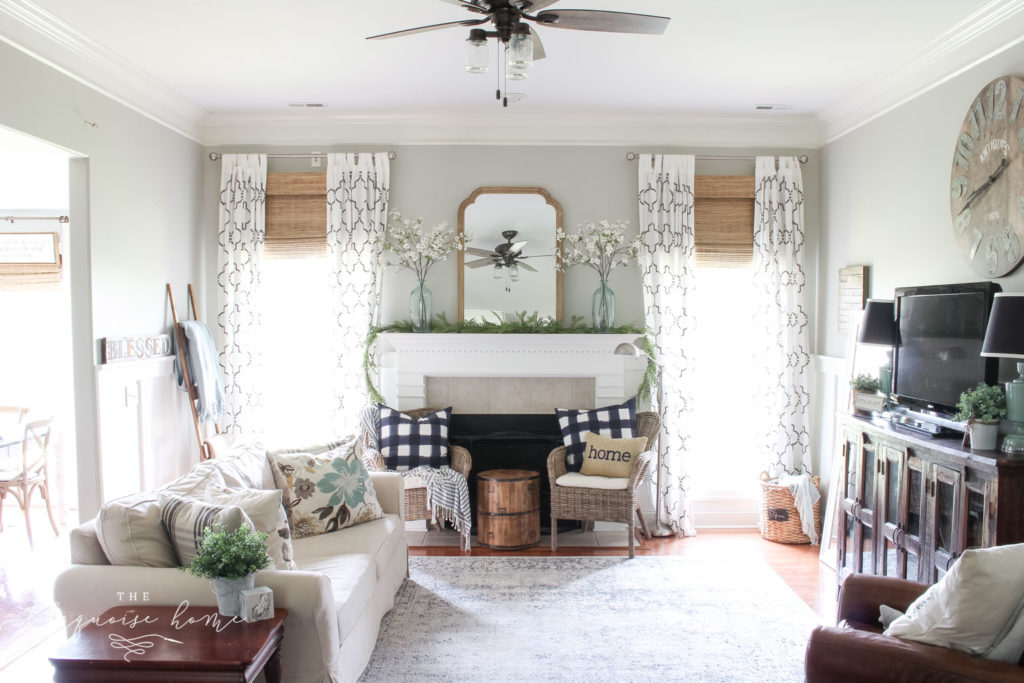 As we enter into the 4th year of living in our home, I hope to complete some of these simple upgrades this coming year. I'm not putting much pressure on myself, but I feel excited about being able to tackle some of these this year. We'll see how home improvement and having a baby go together.
What is your favorite way to upgrade your builder-basic home?