Navy & Orange Free Fall Printables
These navy & orange free fall printables are perfect for adding a cozy vibe to your home!
I'm slowly but surely adding fall pieces to my home. I don't know why I've been so not motivated this year, but I feel like a slower pace is needed. So, as I was trying to think of ways to add some fall touches to my kitchen, I remembered some printables I made for myself last year.
As a side note, it's not always easy to find ways to add fall decor to a kitchen. But if you have any space to add some frames on the wall, it's a great way to change decor with the seasons.
This post contains affiliate links for your convenience. See my full disclosure policy.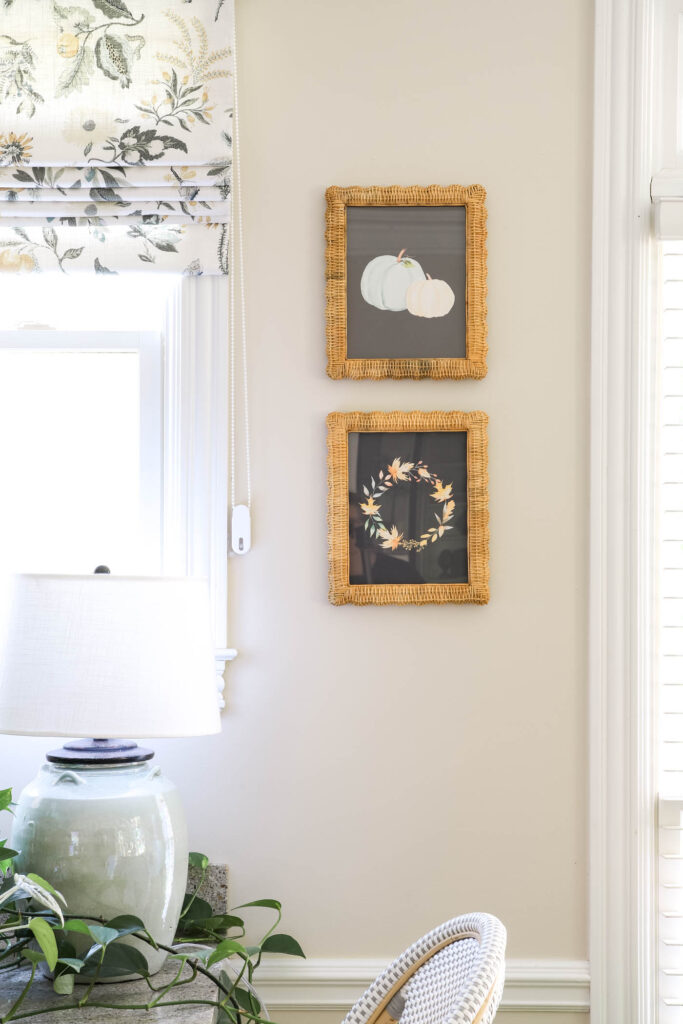 I have these two adorable scalloped wicker frames (totally pricy, but I splurged because I love them so much) that are in this tiny space between two windows in my kitchen. It rounds out my favorite little corner in the kitchen: the behind the sink weird triangle and seated bar area.
Anyway, it was begging for some fall art prints. And I remembered that I created some art prints last fall just for myself. I wanted something with a dark background and couldn't find anything that I loved, so I made some with a beautiful navy background.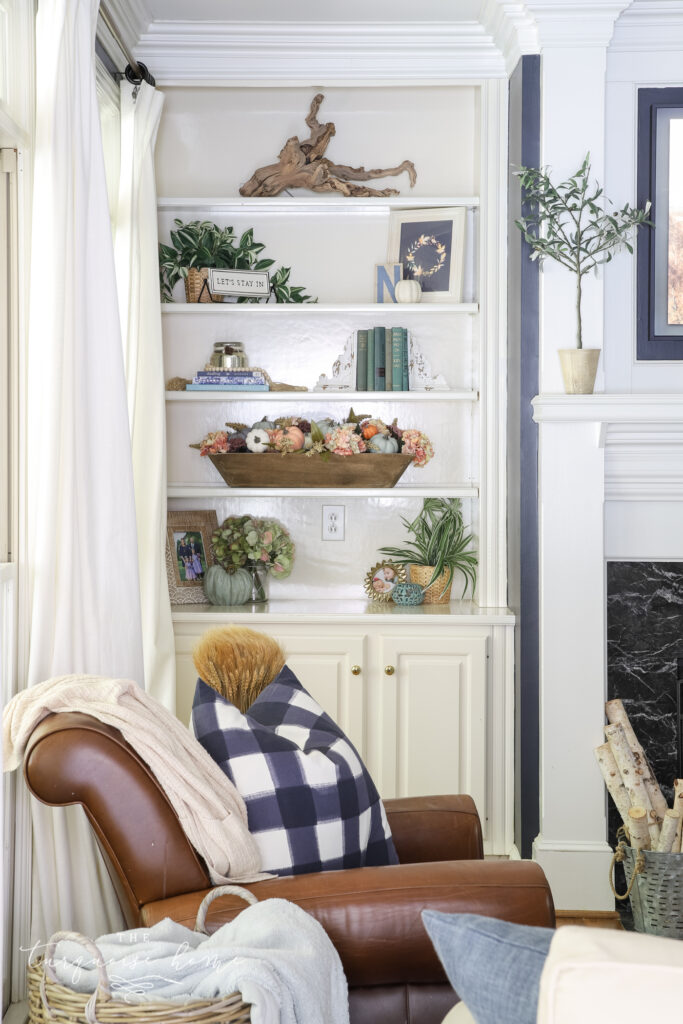 I never shared them last year because I think it was late in the season when I made them. But thankfully I still have them to share this year!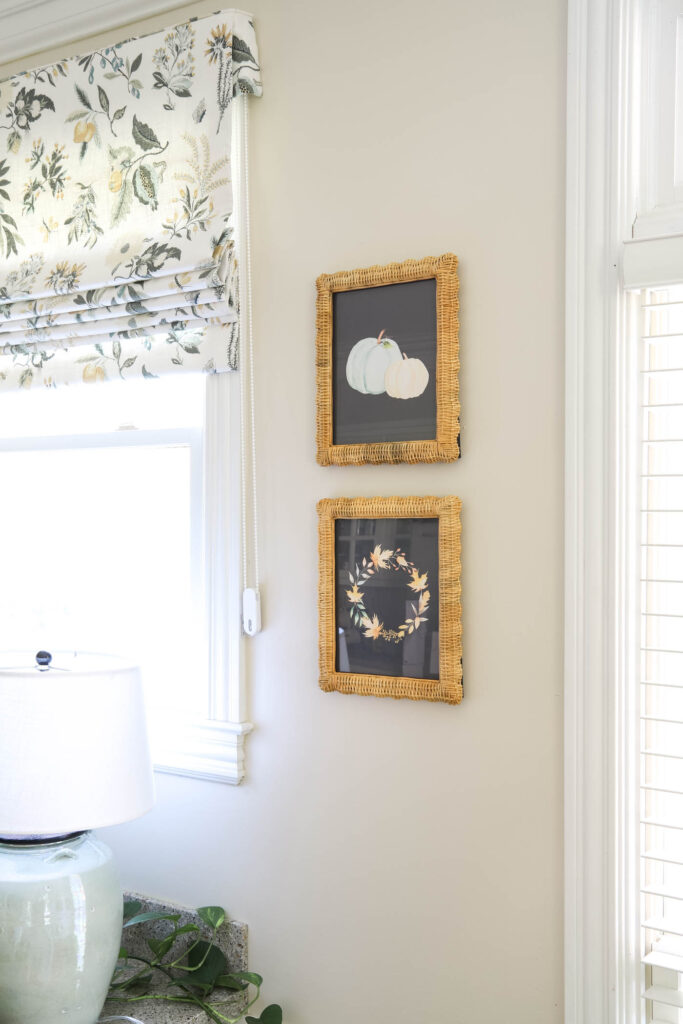 If you've been around a while, then you know printable art is my thing. I love making them for the seasons and big holidays. But the best way to see all of them that I've ever made is by signing up for my free printable library (here).
I also added some prints with just a navy gingham checked background.
TIPS ON PRINTING PRINTABLE ART DECOR
Home Printer: If you don't have a good printer to print these from home, I recommend my printer. I've had this printer for several years now. The ink lasts a long time and I haven't had any problems with it. It prints out all of my free printables with no issues!!
Use Cardstock: I recommend printing your printables on cardstock paper. Regular printer paper is just too thin, easily torn or crumpled and see through.
Other printer options: If you don't have a printer at home, I've used Staples and Office Depot for printing needs and they were both great!
I've set the printables to print at 100% with some space around the edge to allow for your frame. Also, these print at 8.5×11, which is larger than an 8 x 10 frame. So, you'll have to trim the borders to make them fit. If for some reason they aren't fitting in your frame, adjust your scale of the picture in your printing settings and see if that helps. Unfortunately I can't give specific printer advice because every printer/computer combo is different.
(Note, if you print these with the navy background yourself, they will obviously use a lot of ink. You might want to print them at Staples or Office Depot instead of your home printer! I printed mine on my home printer I mentioned above. So if you have one like me, you'll probably be fine!)
MORE POSTS YOU WILL LOVE:
How to Decorate for Fall with Texture