5 Stencil Ideas using Contact Paper and a Silhouette
Get five tips for making contact paper stencils with a Silhouette. Shelf liner is great for lining shelves, but did you know it also makes for a great temporary crafting stencil, too?
I seriously love my little cutting friend. Oh, no … not like that! I'm talking about my Silhouette Cameo. 🙂 I could craft all day with this machine, but my favorite thing to do is to make stencils! And you know what? I use contact paper for most of my stencils. It's cheap and works great!
5 Stencil Ideas with Contact Paper and a Silhouette
And these barely touch the top of the iceberg of Silhouette possibilities. The sky is the limit with this machine! And I'm just getting started.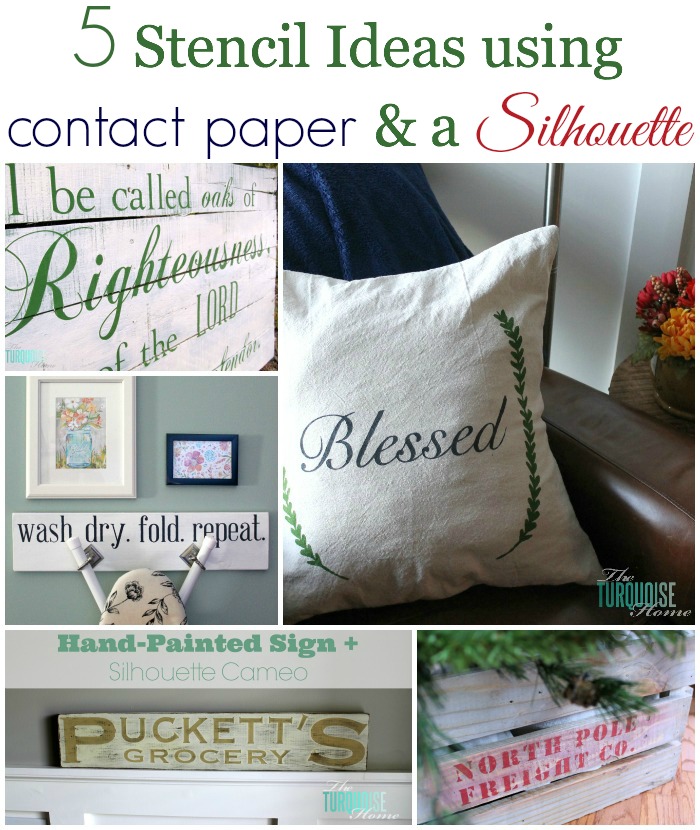 Pallet Signs / Ironing Board Hanger / Pillow / Crate
So far I've completed 5 simple projects. And all of them have been using contact paper (aka shelf liner) as a stencil. Actually with the "Puckett's Grocery" sign, I didn't use the adhesive paper. I used double-sided adhesive before I knew about contact paper. Thanks to the awesome reader who turned me onto a super cheap and easy solution for stenciling:! I'm kind of turning into a junky.
I may or may not sit around and think up new ways to use this fabulous machine. It's just that good.
5 Tips for using Adhesive Shelf Liner and a Silhouette
Here are some helpful hints I've learned along the way:
1. Settings. These are the settings I use every time to get a perfect cut through the top sticky layer, while leaving the backing in tact. Make sure to de-select "cutting mat."
2. No cutting mat. I just feed the paper directly into my Cameo. It works great!
3. Keep it in tact. When peeling off the backing of the contact paper, keep everything in one piece. This will allow you to place your stencil down and not have to manually space everything out. (Update: I wrote this before I knew about the magic that is transfer paper. 🙂 )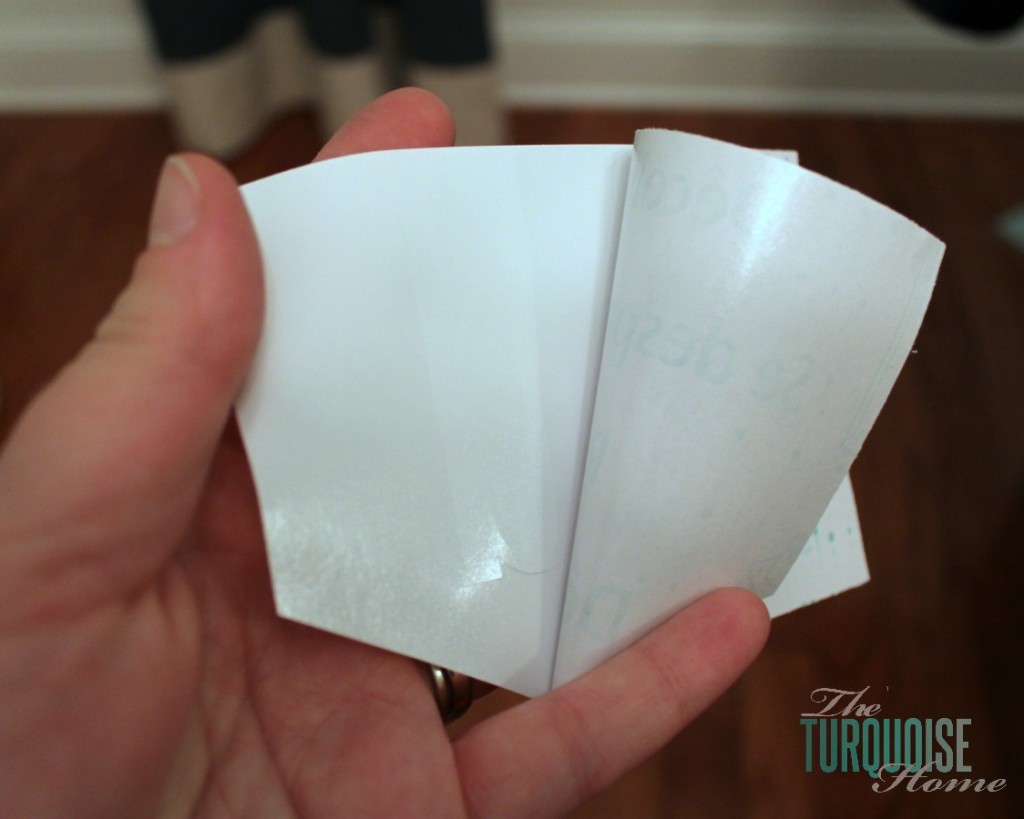 4. Weed. Once you have the shelf liner paper in place, then weed out what you don't need. "Weeding" is the Silhouette term for "take up." 🙂 Who knew they had their own lingo?? There's even a special hook for weeding.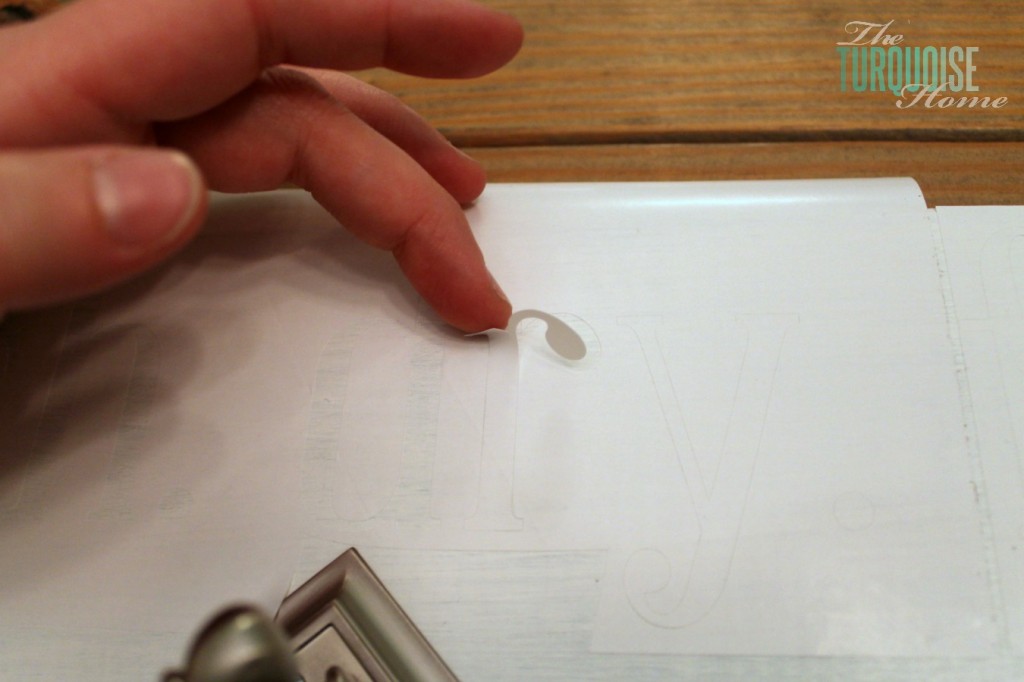 5. Mod Podge. I paint Mod Podge around the lettering before I actually paint them. This makes sure that if the adhesive paper isn't pressed down completely in some spots, then the only thing to run under the stencil will be the Mod Podge. And it dries clear. This gives you the cleanest lines possible when stenciling with contact paper.
Hopefully these tips with help you make stencils of your own!
If you need to buy a Silhouette Cameo, this bundle is a great option!
More Posts You Will Love: