Modern Wall Sconces for Every Budget
Modern wall sconces are popping up everywhere – in living rooms, libraries, dining rooms, bedrooms, bathrooms and even offices! Really, these gorgeous styles of accent lights will brighten your space and give it the polished look you want!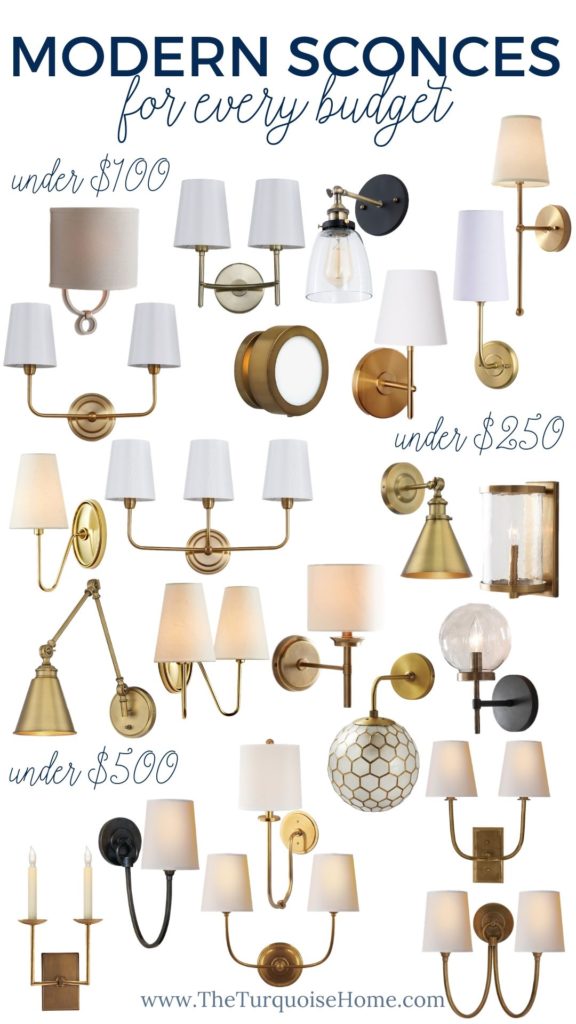 One of the very first purchases I needed to make in our new home was our stairwell light. And all I knew I wanted was a double-light brass sconce with linen shades.
We had to remove the old light, which was a multi-colored glass half dome light full of dead ladybugs. 😳 I never got a picture of it, because we removed it the day we moved in, in order to get the furniture up the stairs.
I just couldn't bring myself to put it back up, so I quickly went searching for a replacement. This light is similar to what it looked like, if you want to get an idea! 😜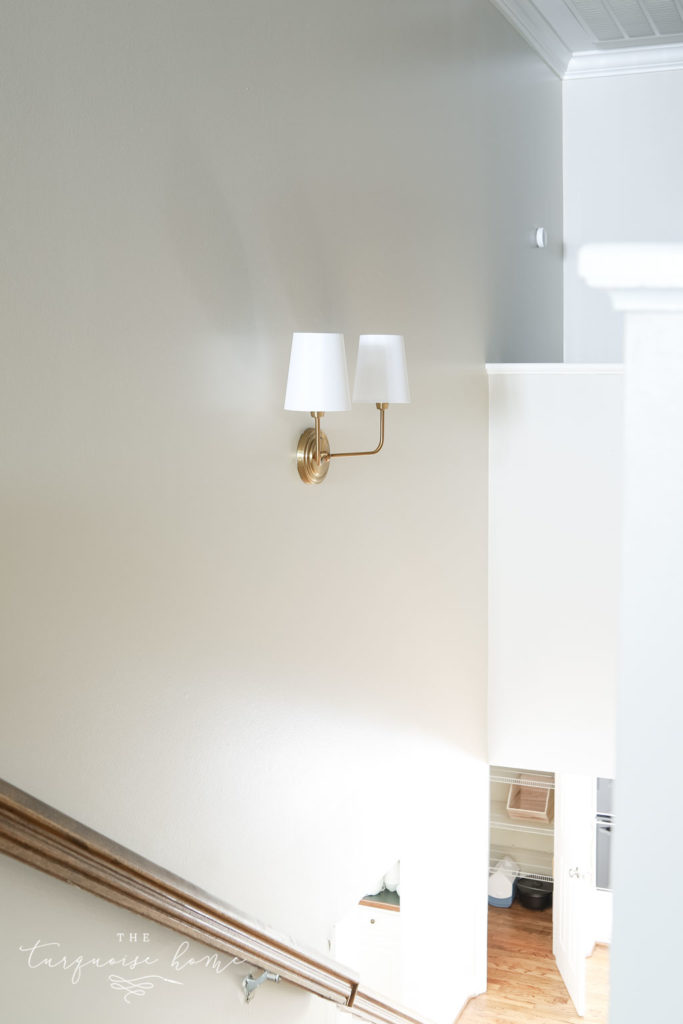 When I went looking for just the right one, the one I wanted (in my budget) was out of stock. And when I found a more expensive version of what I was looking for, I fell in love and decided to splurge. After all, we plan on living here for the next few decades, so I'm willing to spend a little more on a light fixture I love.
My hunt for the perfect brass sconce got my wheels turning on how much lighting costs and how you can get the look for less. There's truly something out there for every budget!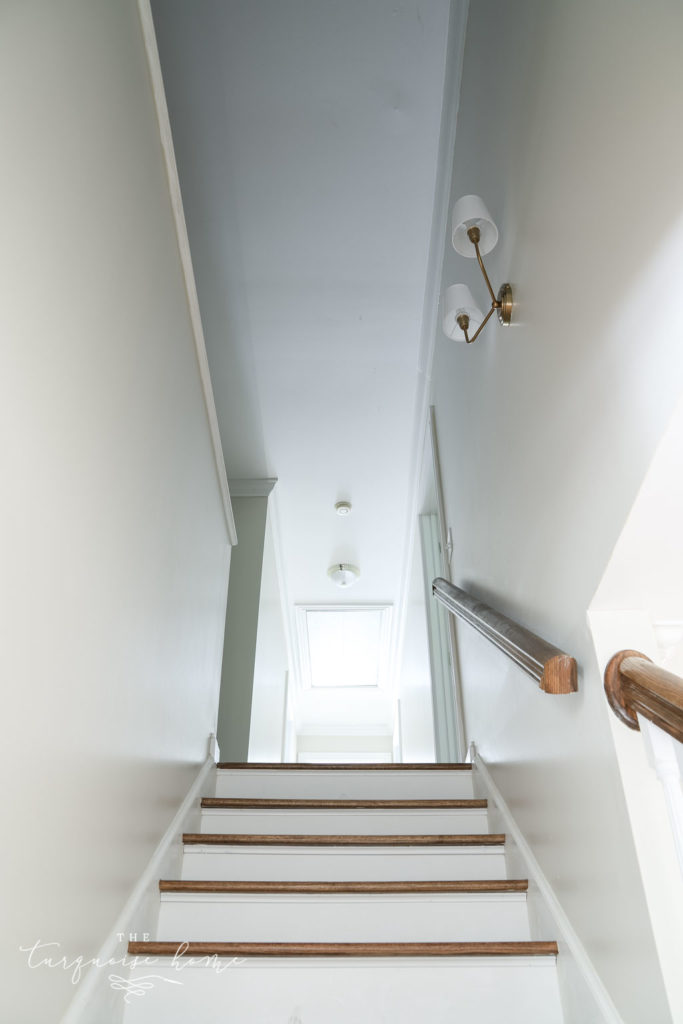 After ordering my more expensive light fixture, the cheaper version came back in stock (months before its projected re-stock date), so I ordered it to do a comparison of the two lights.
When they both arrived, I compared them side-by-side, but there was truly no comparison. The more expensive sconce was a noticeably nicer brass finish, better quality and just all-around more substantial looking and feeling.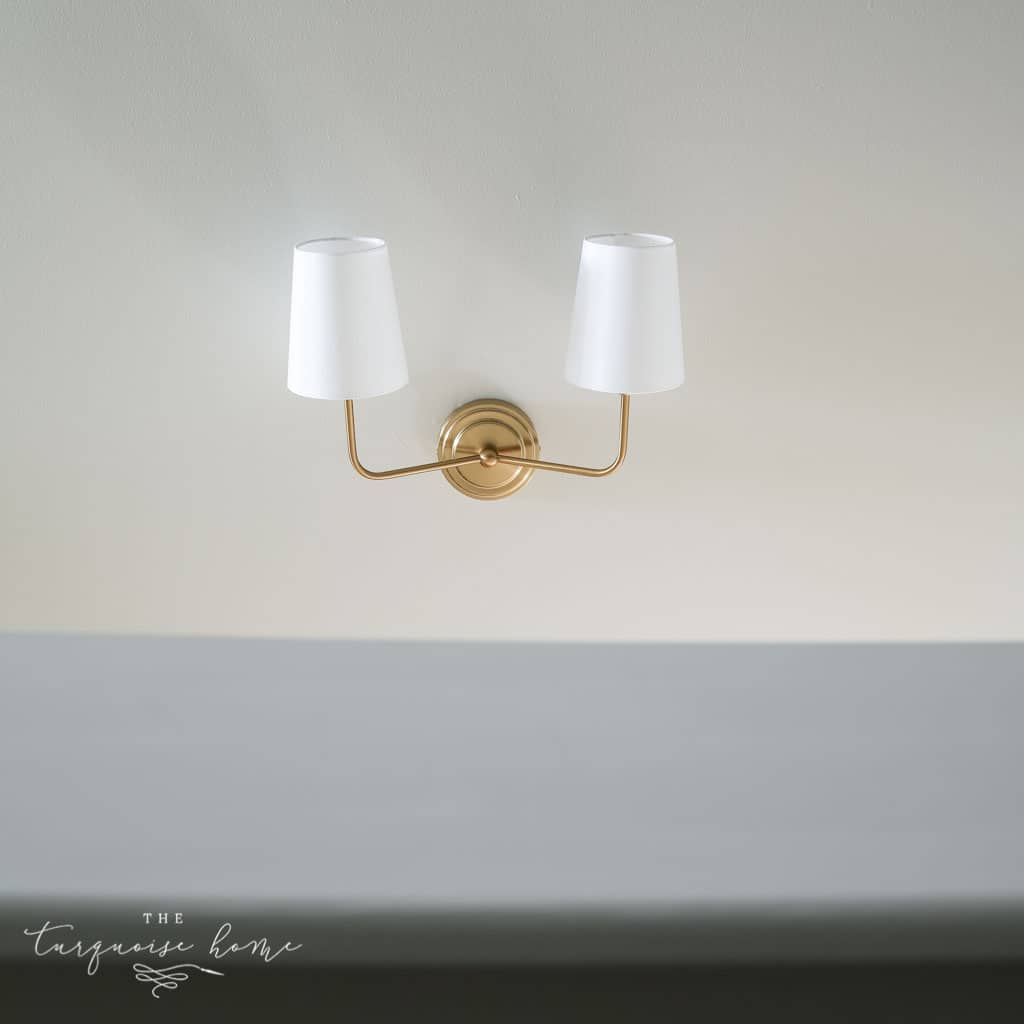 BUT, I loved the budget-friendly sconce, too! If it had been in stock when I went shopping for one, I would have bought it, loved it and been totally happy with it.
So, I kept them both. Ha! I ended up putting the cheaper light in the stairwell. And I have plans for the higher-priced sconce in another room!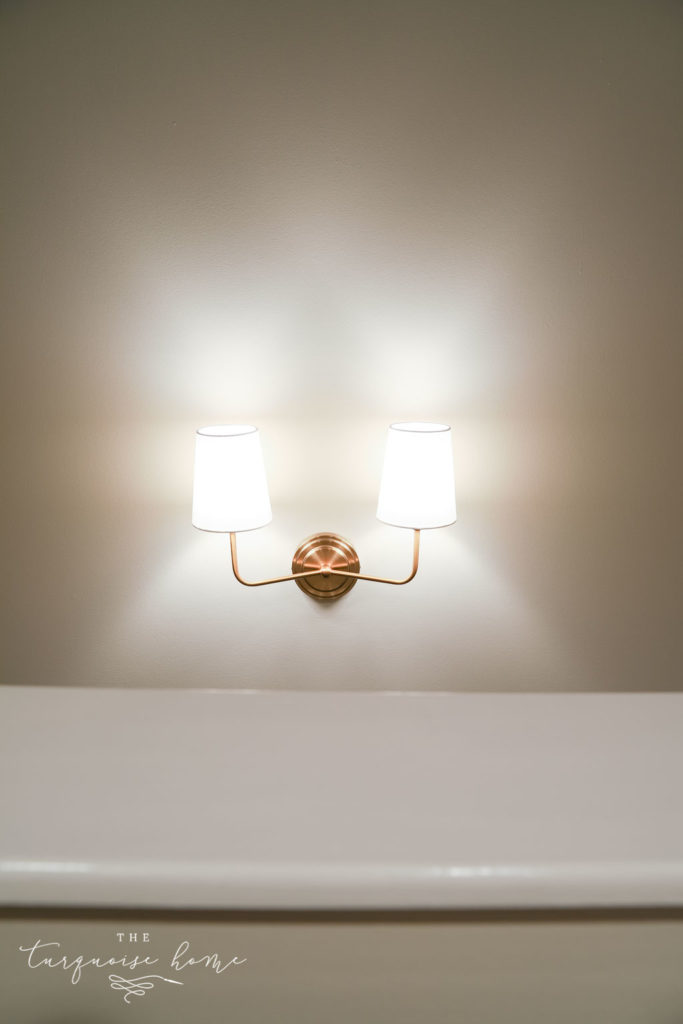 Quick tip: I used frosted candelabra light bulbs in this light fixture to keep it from casting harsh shadows on the wall!
While I was shopping, I picked out some of my favorite single and double light sconces, so I thought I'd share them with you in case you've been looking for some too! And I divided them up by budget to make it easier to find what you're looking for!
Contemporary Wall Sconce Lighting for Every Budget
A couple of years ago I would have told you that I wouldn't be buying anything brass for my home. But now, I'm obsessed with the aged brass finishes out there! It's like wearing gold jewelry, which I do and love.
So, I'm here for this brass renaissance! Aren't these modern sconce styles just gorgeous?!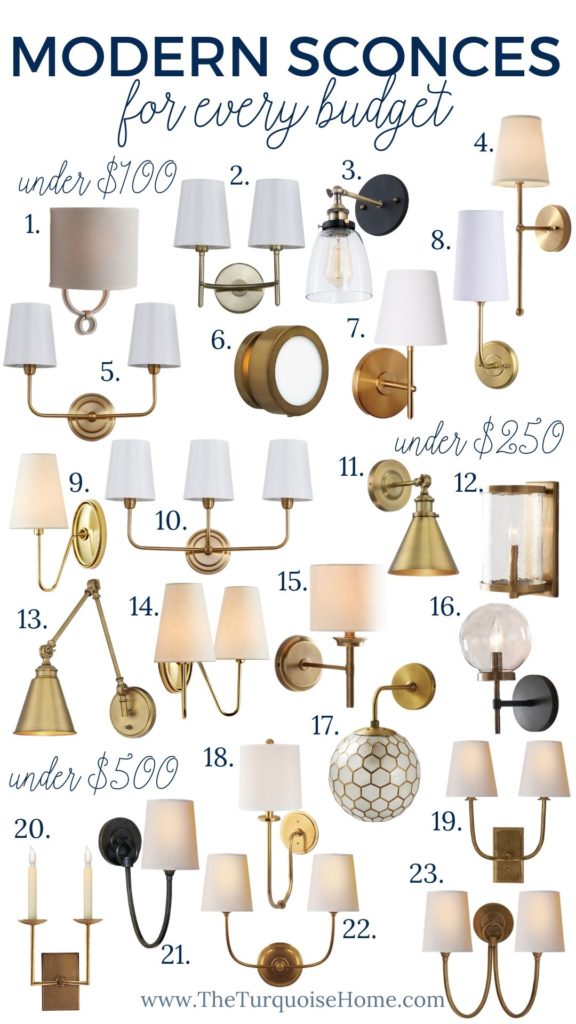 You can click on any of the numbers or images below to shop the lights.
Under $100 Sconces
1 // 2 // 3 // 4 // 5 // 6 // 7 // 8

Under $250 Sconces
9 // 10 // 11 // 12 // 13 // 14 // 15 // 16 // 17

Under $500 Sconces
18 // 19 // 20 // 21 // 22 // 23

Happy shopping! Which one is your favorite? Any guesses where I'm planning to put the other light fixture??
MORE POSTS YOU WILL LOVE: