Pink decor is making a comeback, and it's such a fun way to add color to your home! Treat yourself with one (or more) of these pretty items!
I love to look out at the stores each year and see what is trending in the decorating world. This year, I'm seeing a lot of medium colorful hues like greens, blues and pinks! And as someone who has always loved color, it makes me so happy!
I'm sure you've seen a lot of people panting their walls with color and putting in kitchens with color. And it's so fun to see after years of neutrals.
One of those beautiful colors is pink! If you're old enough to remember the 1980's and 90's, you'll remember when country blue and mauve were a popular color combination. I grew up with a multicolored couch with blue and pink in it! And these colors are back!
This post is sponsored by Walmart and includes affiliate links for your convenience. See my full disclosure policy.
So, if you're looking for a fun way to incorporate one of these pretty colors into your home, I've gathered some of my favorite pink decor and accessories from Walmart Home. You can treat yourself in the near year with some fun color accessories and decor. Walmart has a wide selection of beautiful home decor at a great price point!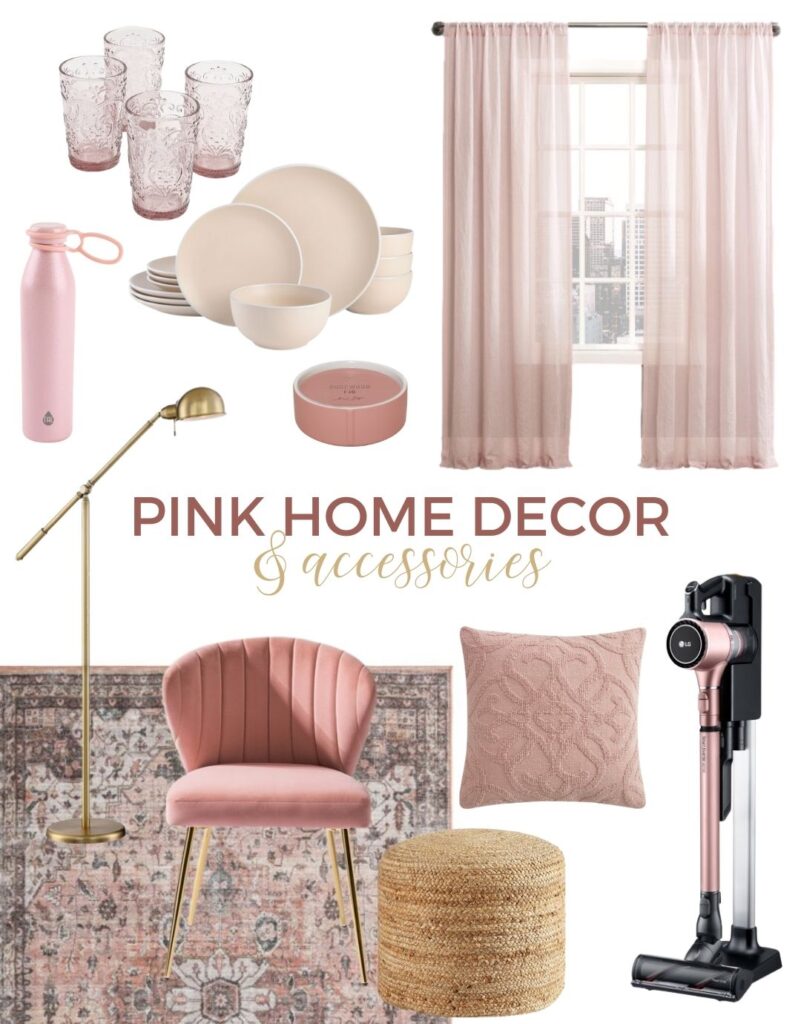 PINK DECOR SOURCES: Pink Glassware | Blush Dinnerware | Pink Sheer Curtains | Pink Water Bottle | Pink Candle | Brass Floor Lamp | Pink Rug | Pink Chair | Pink Throw Pillow | Floor Pouf | Stick Vacuum
And you don't have to transform your home completely. Just add in a little pop of color here and there to bring a smile to your face!
How to Incorporate Pink Decor Into Your Home
This pink rug would be really pretty in an office, like mine!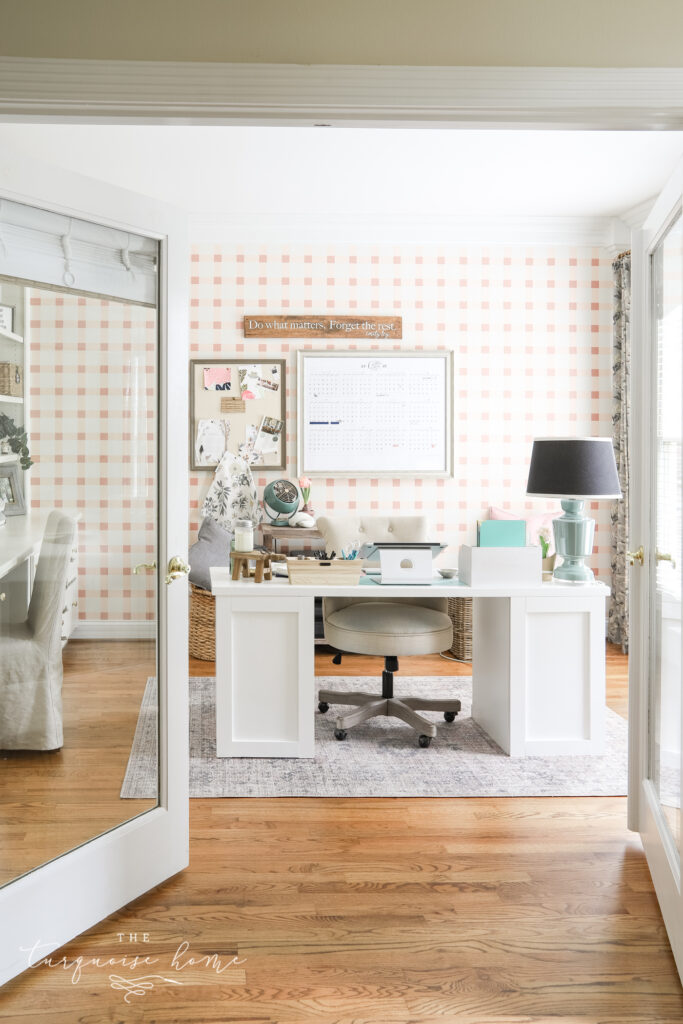 Or add in a pink throw pillow to some of your other throw pillows this spring!
Even adding some pink glassware to your table set up for spring!
It's all so cute and I'm so glad pink decor (and other pretty colors) are becoming more popular these days!

MORE POSTS YOU WILL LOVE: