Relaxing at the Beach | Summer Mantel 2016
Summertime means a relaxed pace of life spent by the pool, spending time with loved ones, eating delicious food cooked outdoors and generally having fun! This beach-themed summer mantel evokes those feelings of fun and carefree days.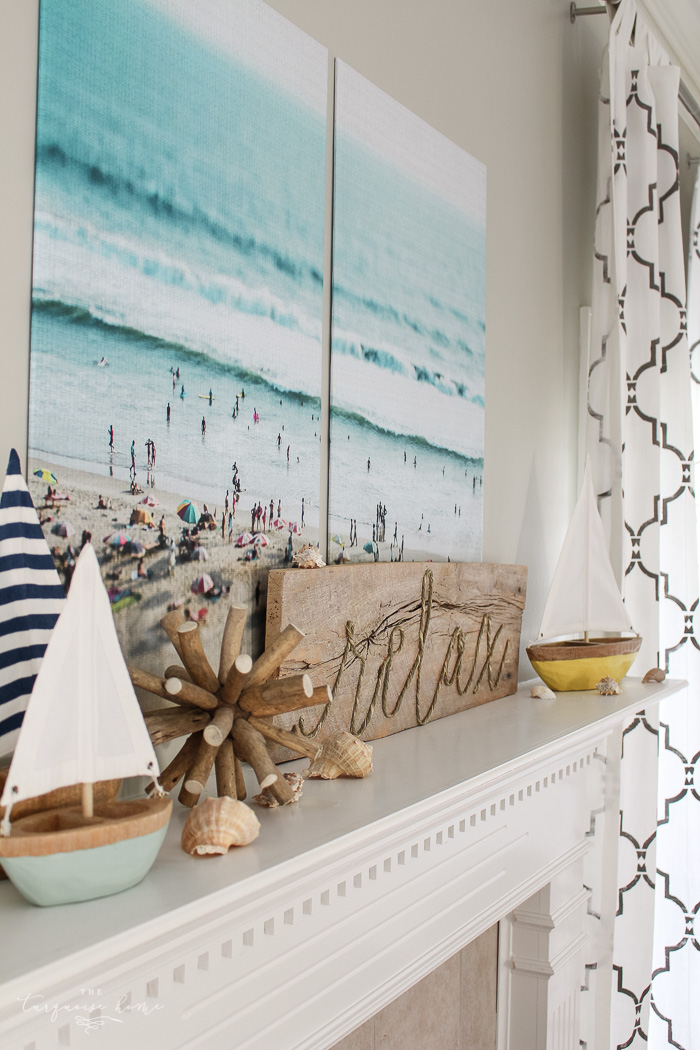 I love changing my home up for the seasons. When we bought this house 4+ years ago, I fell in love with the mantel and fireplace because it was going to be the perfect place for me to set up a vignette each season.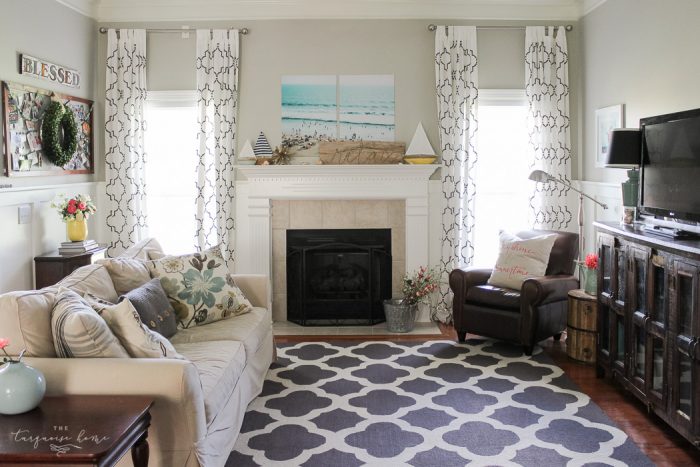 And all of these years later I still love it and look forward to changing it out regularly. It truly brings a smile to my face when I walk into the room! This post contains affiliate links for your convenience. See my full disclosure policy here.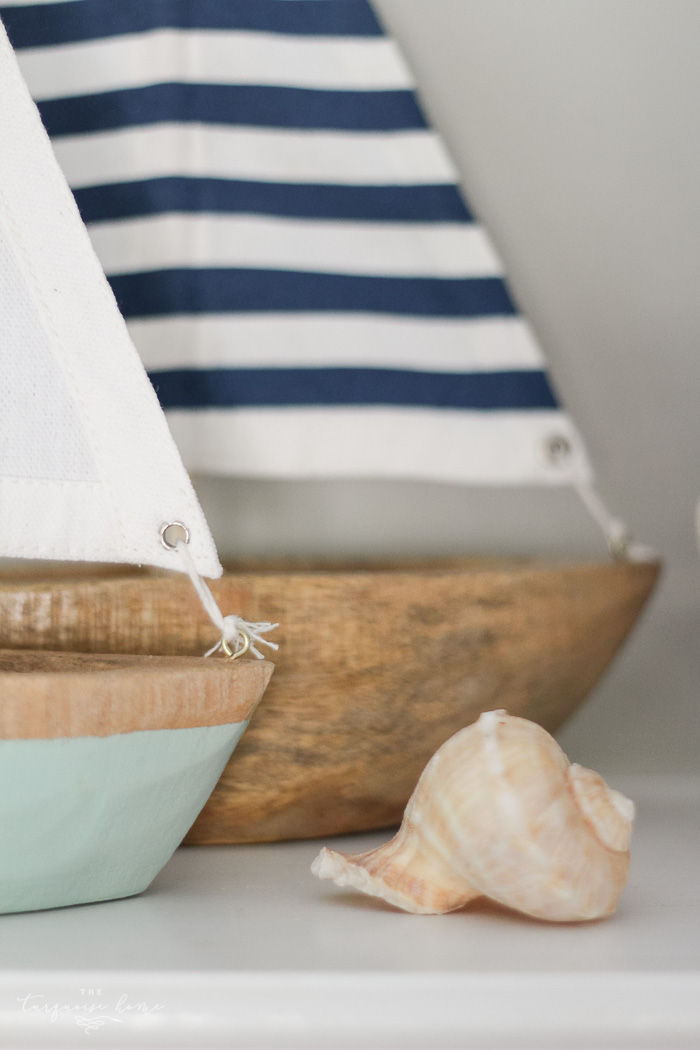 Every year a theme just comes to me as I'm planning out the decor and this year was no different. It all started with these adorable sailboats from Target.
They are so well made and so cute that I snatched them up months ago and have been hanging on to them for this mantel. (The sailboats are no longer available, but I found similar HERE.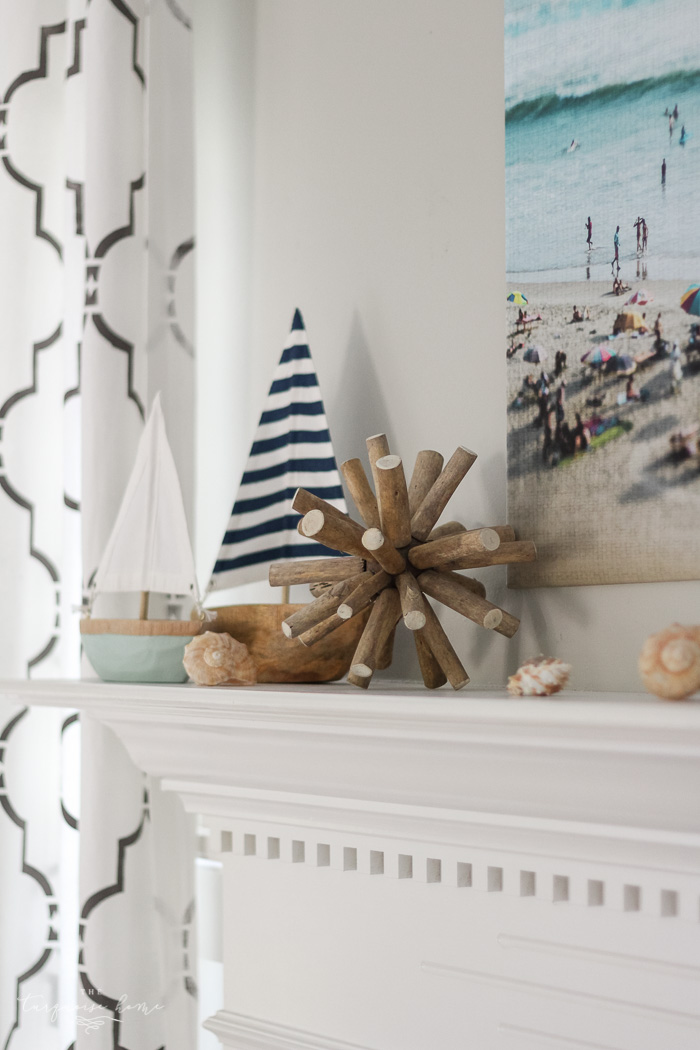 So, from the start I knew this mantel would have either a lake or ocean theme to it. Then I decided that I wanted to incorporate this weathered "relax" rope sign into my decor. It is inspired by this pillow from Kirkland's and I just adore it! You can see the sign tutorial here and how to get that awesome driftwood finish here.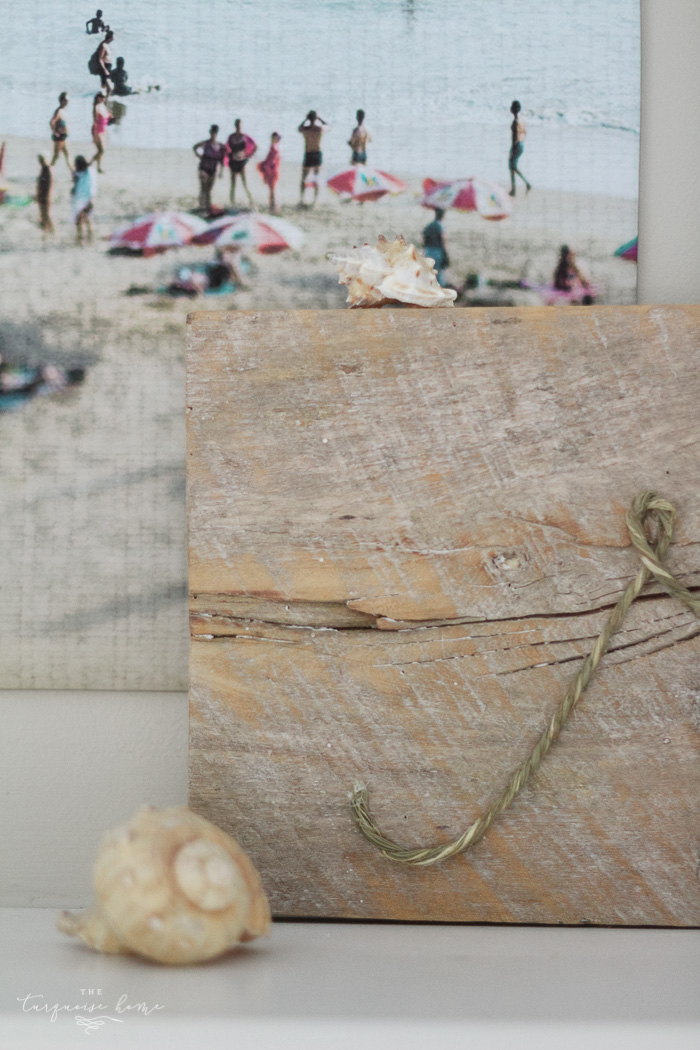 I'll be sharing soon about how to inexpensively fill a large space like this above the fireplace. I knew I needed a large piece of art, but didn't want to spend a ton of money or have to go to a lot of trouble. So I figured out a way to do it!
Make your own Large Wall Art for less than $20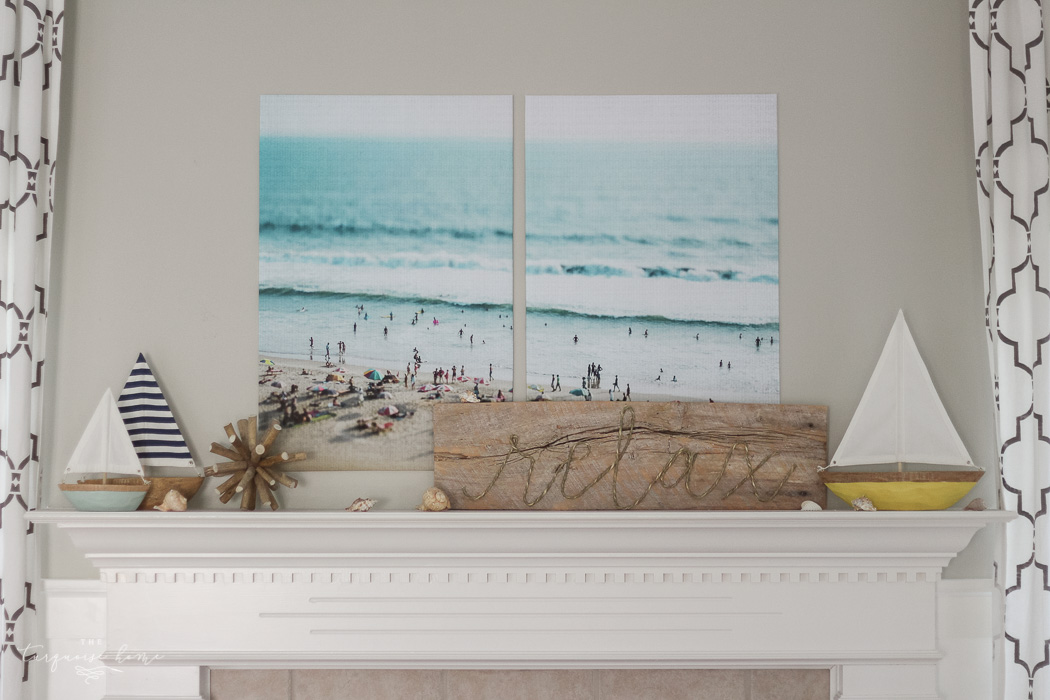 The driftwood figurine (similar) is also a Target find as well as the shells vase filler (similar). I just wanted to add a few more beachy touches to my "relaxing at the beach" mantel, and they fit the bill!
Look at those colors! They are so beautiful to me …
Just two weeks ago my family went to the beach and relaxed as much as you can with two preschoolers. 😉 It was a wonderful time of unwinding and being off the grid. We put down our phones and work and just spent time together with our family (and some extended family, too). It was so nice and set the tone for the rest of the summer.
And if I forget to relax and enjoy the summer like we did at the beach, I have a nifty reminder right in front of me every day!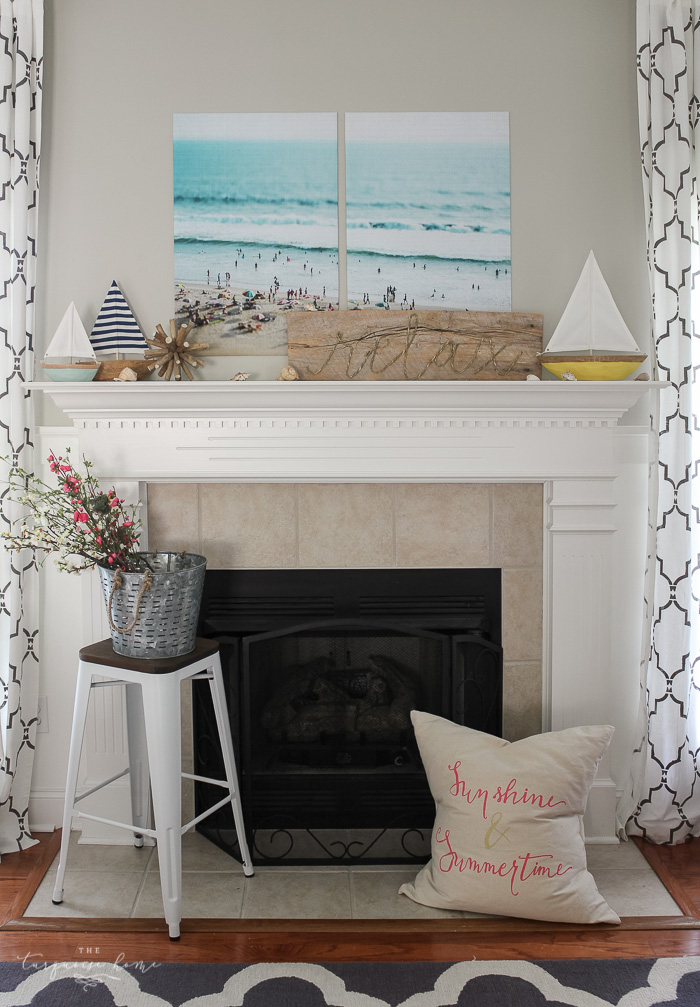 How do you love to decorate for summer?!

More Posts You Will Love: