How to Prime Cabinets for a Smooth Finish
Learn how to prime cabinets to get a smooth finish with this easy 5-step formula!
Yes, it's possible to get a silky, smooth finish on all of your cabinets without spraying them. I've done it twice now, although I've found some paints work better than others. But the bottom line is, you're not going to have a smooth finish if your foundation isn't smooth. And that all starts with primer!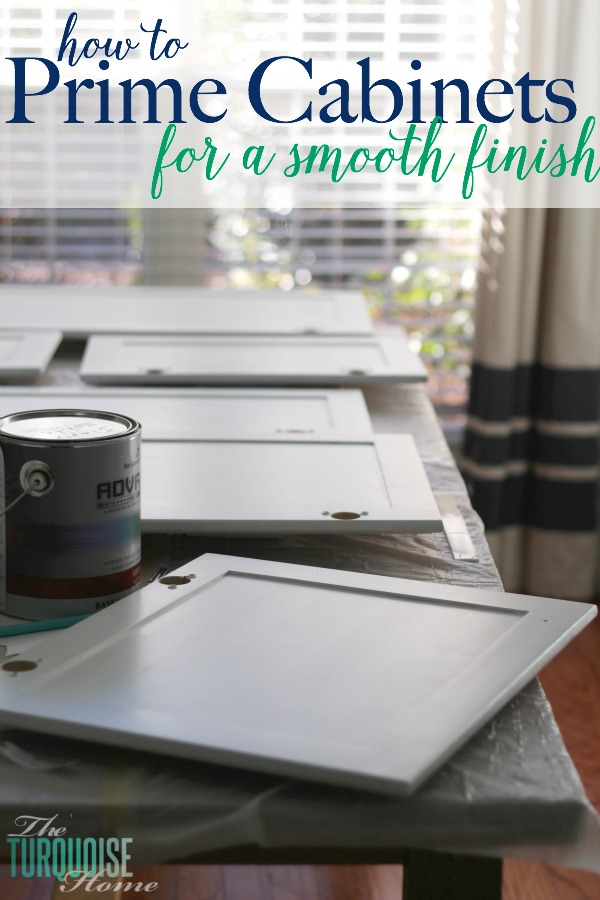 As you may remember know, I recently painted my kitchen cabinets white. It's not the first time I've painted cabinets, but it was the first time I painted so many cabinets at once. I'm going to share all of the details and steps soon, but it's a lot of info, so I wanted to break into some smaller posts. So, let's talk primer and how to get it super smooth!
How to Get a Smooth Finish on your Cabinets with Primer
1. Choose a high quality primer
First things first, you want to pick a high quality primer. I always, always, always use Zinsser Cover Stain Primer. It works amazing and covers so well. I only need to use one coat.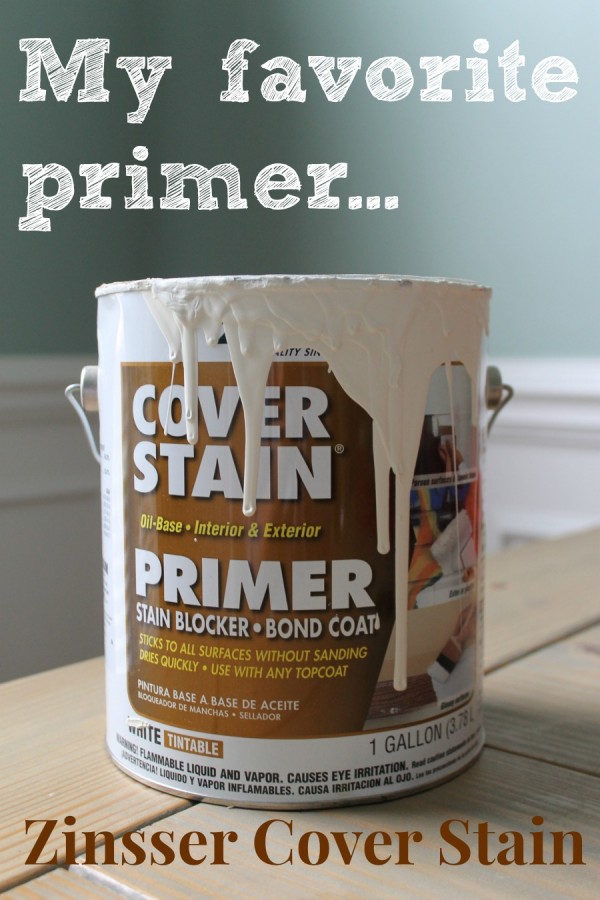 2. Fill in holes or cracks
Fill any cracks, crevices or previous hardware holes with wood filler. (This is my favorite filler.)
3. Sand before priming
As you can see on the can above, it says "sticks to all surfaces without sanding." Well, I don't like to push my luck, so I always sand my cabinet doors before priming. This helps to make sure to remove any unwanted dirt or grime. (This is my favorite sander.) I don't sand them down to raw wood, just rough them up enough for the primer to grip.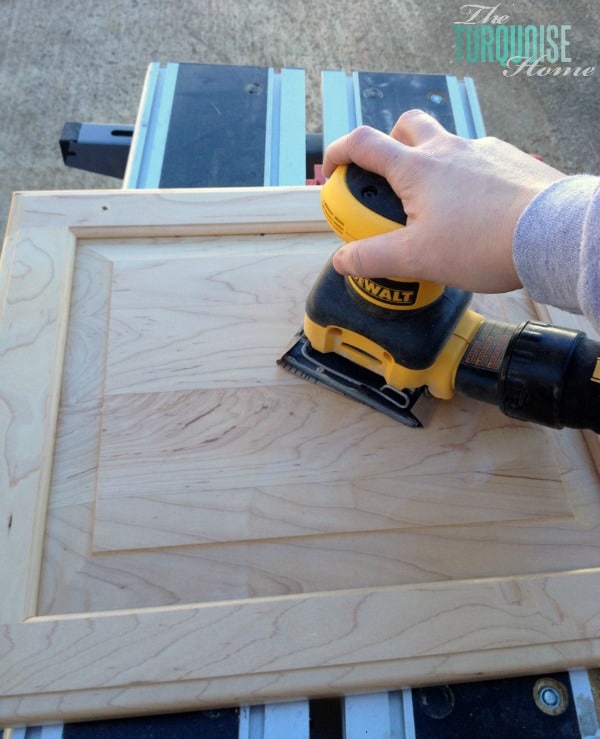 Allowing the primer to grip will give your paint a much better chance of not chipping. (Mama would cry if her pretty cabinets had chipped already.) So, put in the time and sand your doors first and then wipe them all down with a lint free cloth.
Note: If you're painting kitchen cabinets, you'll want to wipe them all down with a degreaser before sanding. Trust me. I thought my cabinets were fairly clean. Wrong! They were nasty, you just couldn't tell. 
4. Paint the cabinets
Now it's time to paint! I use a cheap, throw away brush for this step, because primer is oil-based. So, I just throw the brush away when I'm done. Quickly brush the back of the door with primer. (Always paint the backs of the doors first, and then once dry you'll flip them and paint the fronts. That way if something gets messed up, it's the back!)
5. Go over the paint with a foam brush
OK, here's the trick to getting a smooth finish: as soon as you're done brushing on the primer, you want to go over it with a foam roller brush. Boom! Instant smoothness. You have to do it quick, though, because primer dries super fast.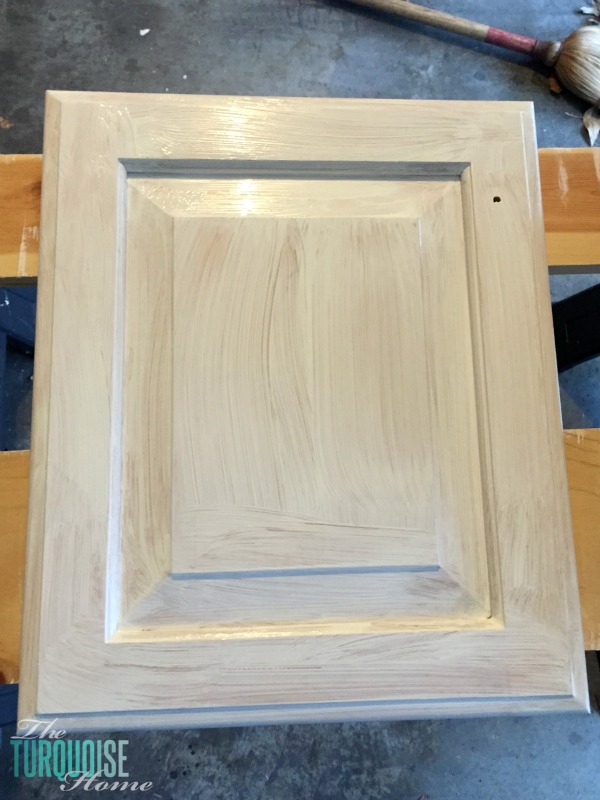 This cabinet has just been primed with a brush. Rough and dirty and full of brush strokes. Blech!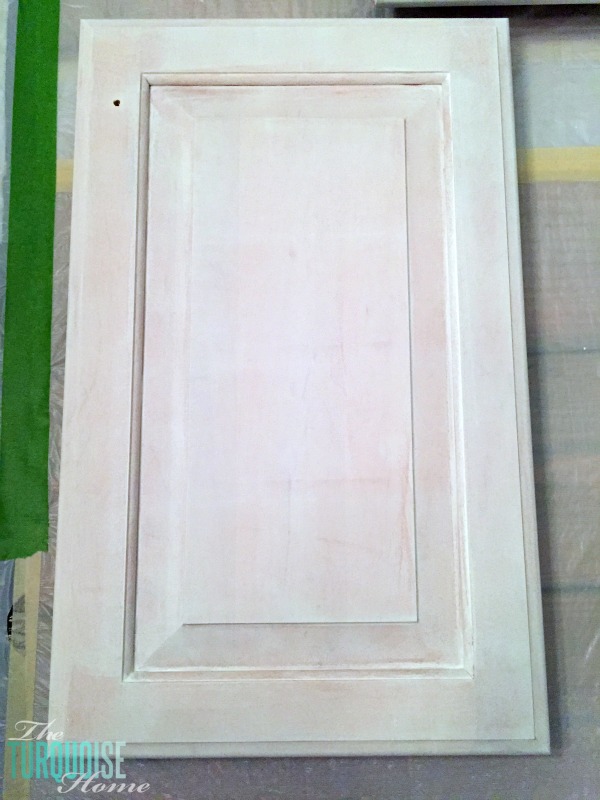 And this beauty of a cabinet has been rolled after brushing and now it smooth and ready for some paint!
I did a quick video of how it works in case you need a visual. No judgment. I was trying to multi-task.
This method keeps me from having to sand between priming and painting. Woohoo!
That's it folks. The full Paint-Your-Kitchen-Cabinets tutorial post is here!
If you have any priming tips of your own, please fill us in! We are all about working smarter, not harder over here.
MORE POSTS YOU WILL LOVE: