Yay! It's a fun new season, which means a new look for my mantel and my home.
As the summer approaches, I find myself always getting more and more anxious about the upcoming crazy season. There is so much that I love about summer. I love the pool days and the late nights and the ice cream dates and the lake weekends. But I struggle with the lack of schedule and to be honest – having my kids home all day every day. LOL #honestmomthoughts
So, when it came time to decorate, I wanted to keep things simple.
This post contains affiliate links for your convenience. See my full disclosure here.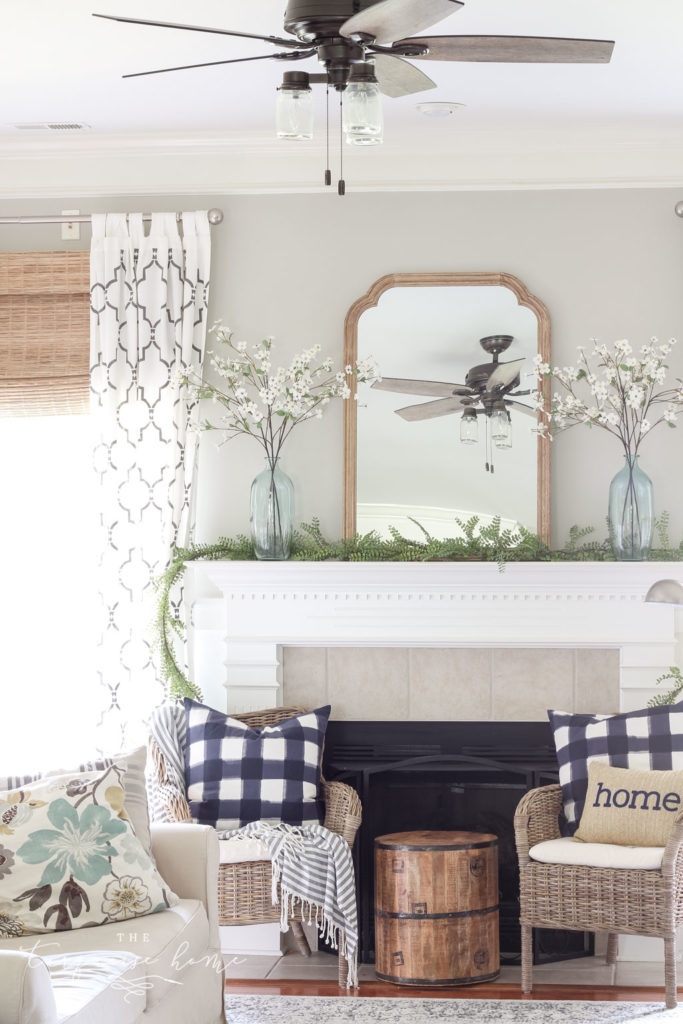 I had a small window of time one day last week and ran into Target to see if I could find some inspiration for my simple summer mantel, and I hit the jack pot!
I don't always luck out when I go through the Hearth and Hand by Magnolia section of the store, but I fell in love with these dogwood stems. They look very authentic for Target stems.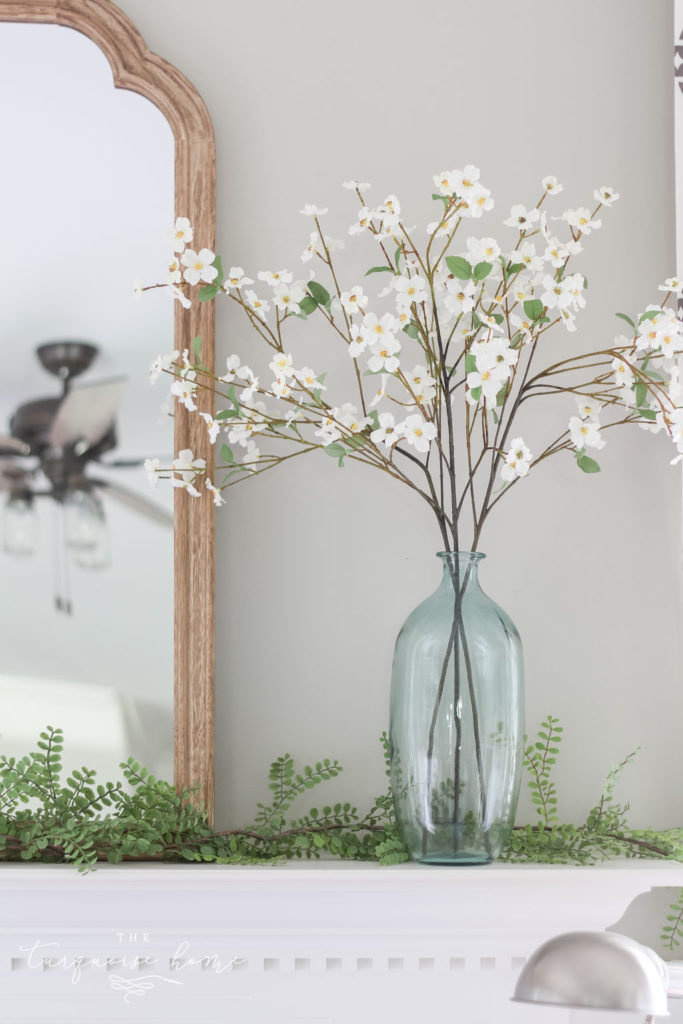 Dogwood flowers remind me of my beloved grandmother who had dogwood trees in her yard. She clipped the "story of the Dogwoods" from a newspaper when I was a little girl and I've always kept that clipping in memory of her. She was such a sweet lady and these stems make me smile and remember her.

In the store the dogwood stems were in these beautiful glass vases (similar), which I already owned, so I decided to replicate the look on my mantel.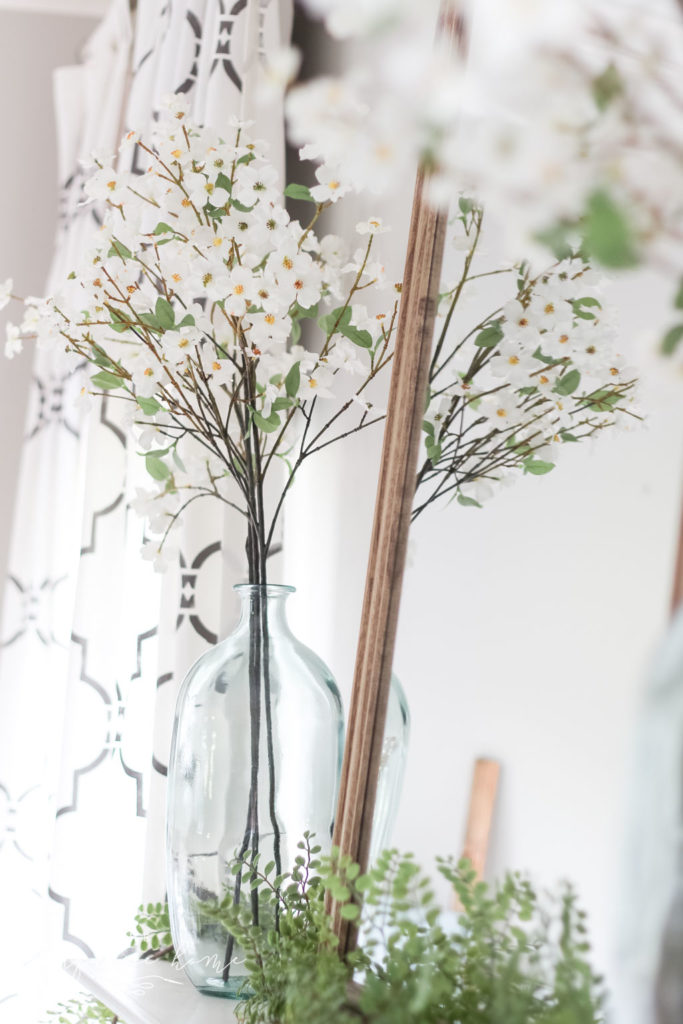 And then I fell hard for this locust garland (similar). I have never heard of a locust tree or seen locust leaves, but I'm HERE FOR IT. It's so pretty and the bright green color looks so summery. I went online and saw that they also have a locust wreath, locust stems and locust napkin rings! (Hint: might see some of these on my summer tablescape soon … 😉)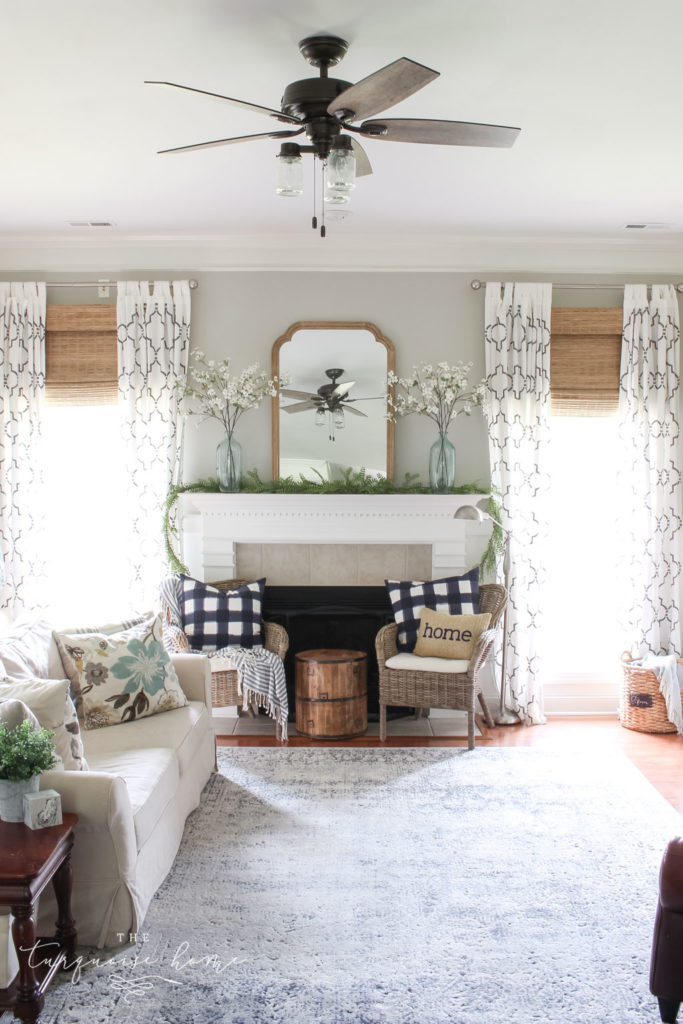 Finally, I've been eyeing this large wood framed mirror for probably a year. I hadn't seen it in person until I walked into my friend's new home recently and she had it hanging in her guest bathroom. Y'all. It's more gorgeous in person than online! 😍 I knew I HAD to get a couple for my master bathroom. I plan to take down the builder-grade mirror and put two of these mirrors up over the sinks.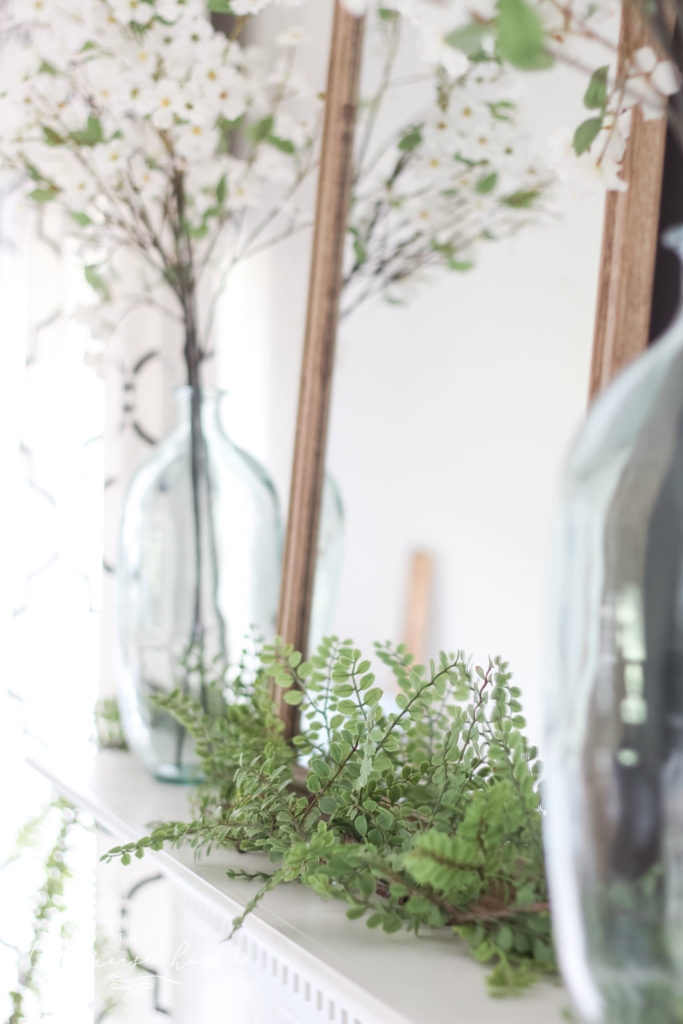 But before I could even make it to the bathroom, I set a mirror on the mantel and fell in LOVE with it up there. I've never had a mirror on my mantel, but I love how it reflects light into the room and makes the room feel even more expansive. It's simple and beautiful, so it may stay a while. I'm thinking until next summer. LOL And I already ordered another one for the bathroom. Ha!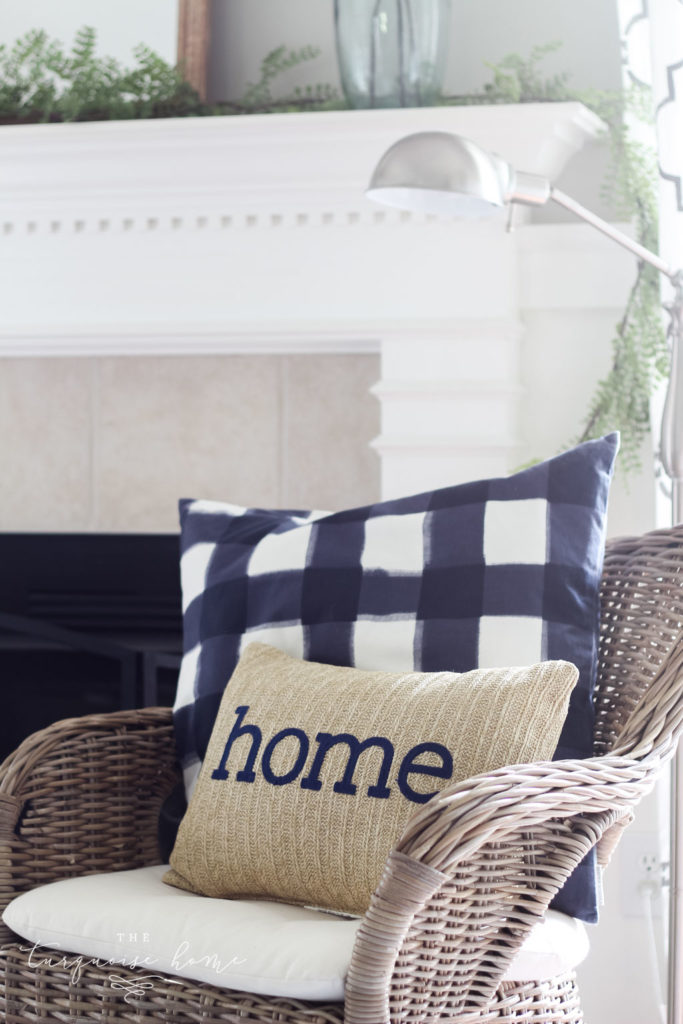 Oh and this "home" pillow (similar) jumped into my cart at Target as I was trying to leave. I am a sucker for natural textures and navy in the summer, so it just had to come home with me.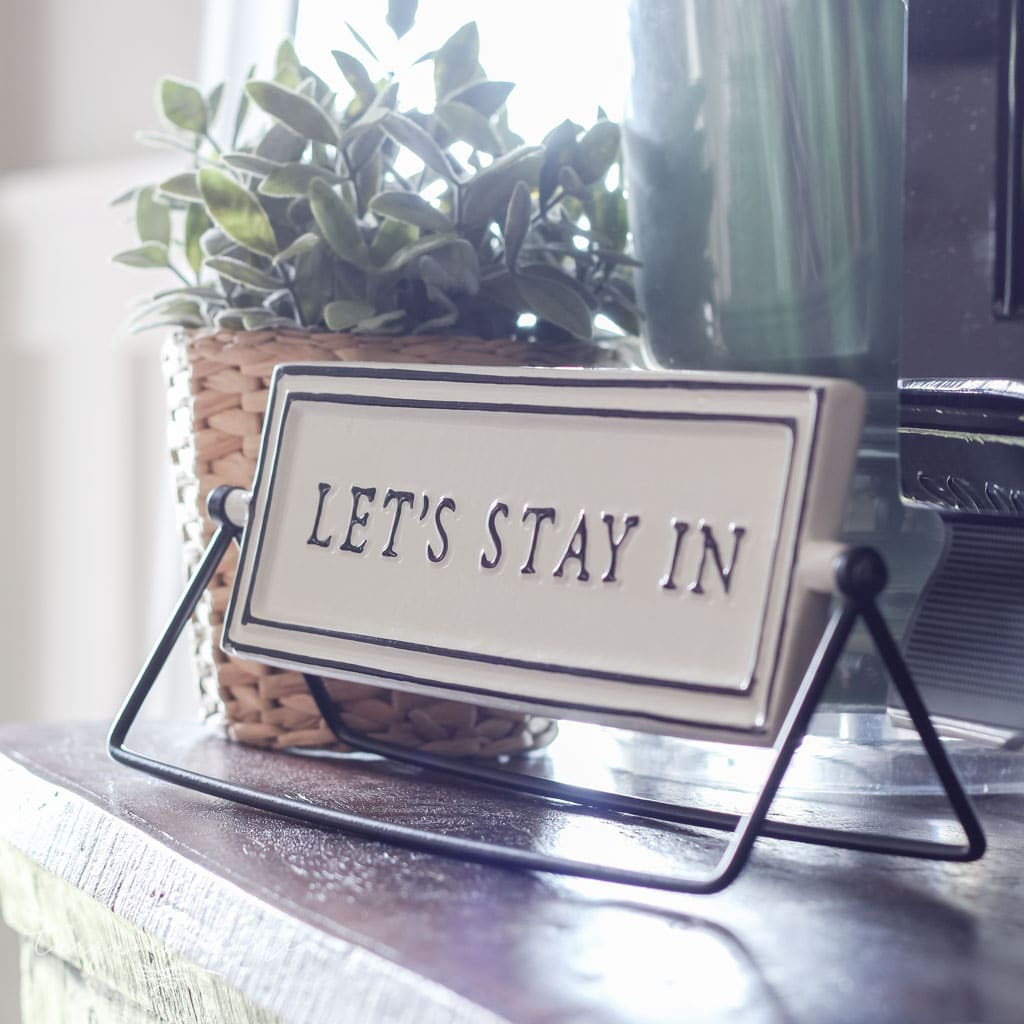 With the crazy schedule of summer, this reversible sign (no longer available) had to come home with me too. If it were up to me it'd be on the "let's stay in" all summer long. But the other "let's go out" side would be more appropriate because we are either at the pool, beach or lake all summer long. 😎🐚🇺🇸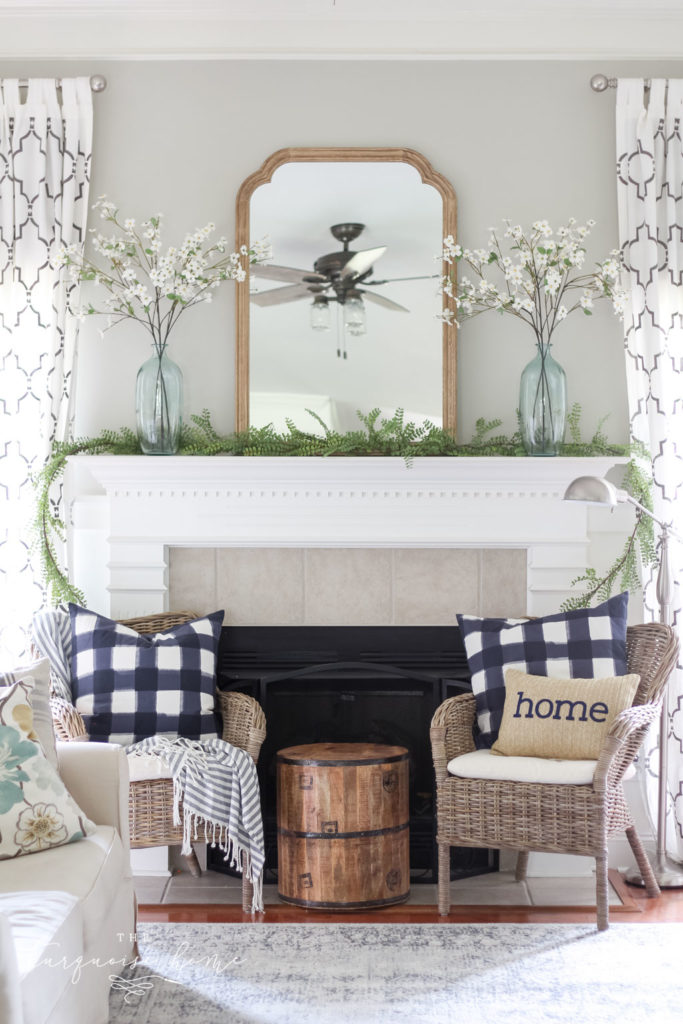 Everything else in my living room is something I already had. Those throw pillows all work for all seasons and I've had them for years and love them still! They are neutral-ish, so I just move certain ones to the front depending on the season. I found some neutral tassel oversized pillows during my Target shopping trip, too. I didn't get them, but they would be perfect if you need some neutral pillows in your collection. The natural color and fun texture would be perfect for summer, but would transition well to other seasons, too.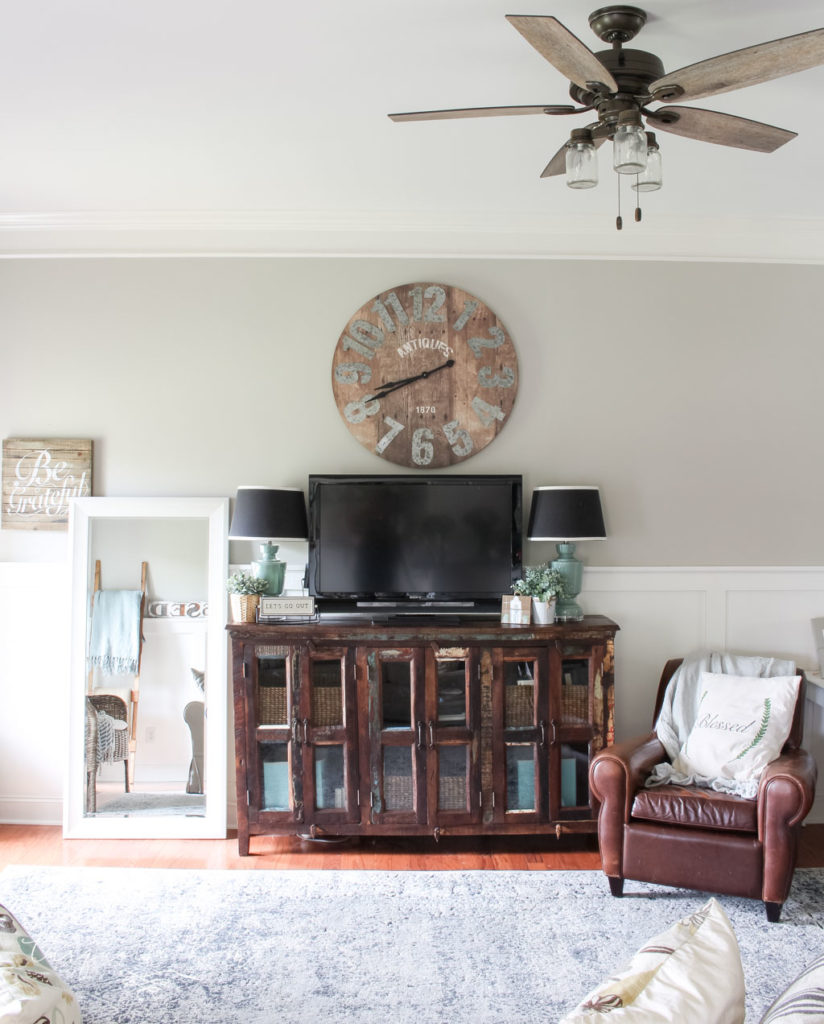 That's about it! I hope you enjoyed my simple summer mantel and my summer living room tour. I'm so happy with how it turned out and hopefully the simple decor will help us feel calm while our schedules are crazy this season. Let me know if I've missed something and you have a question in the comments!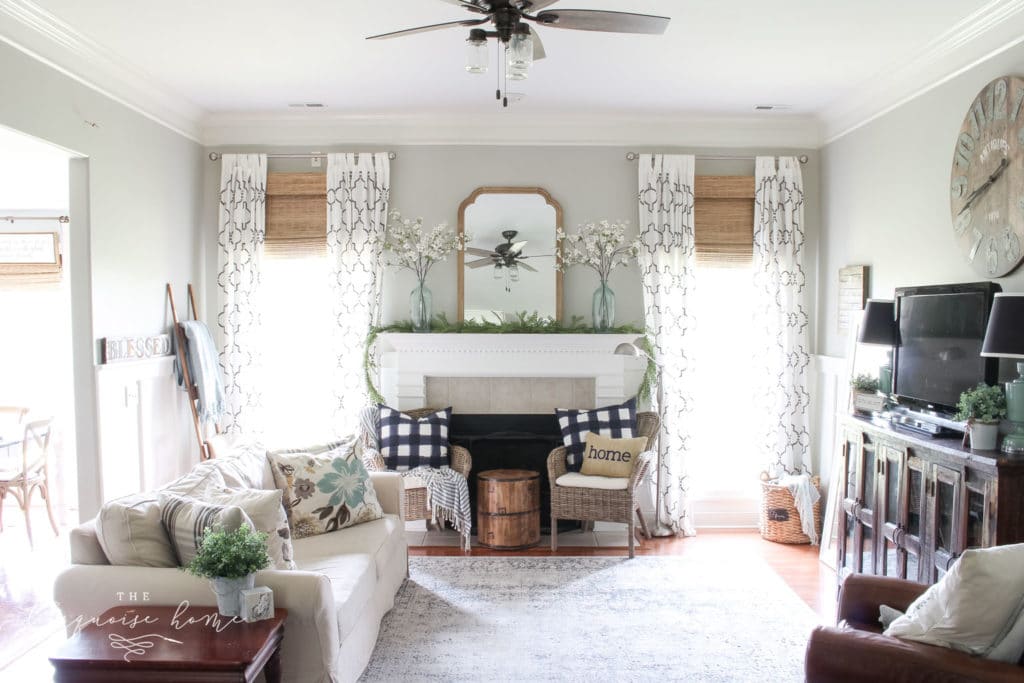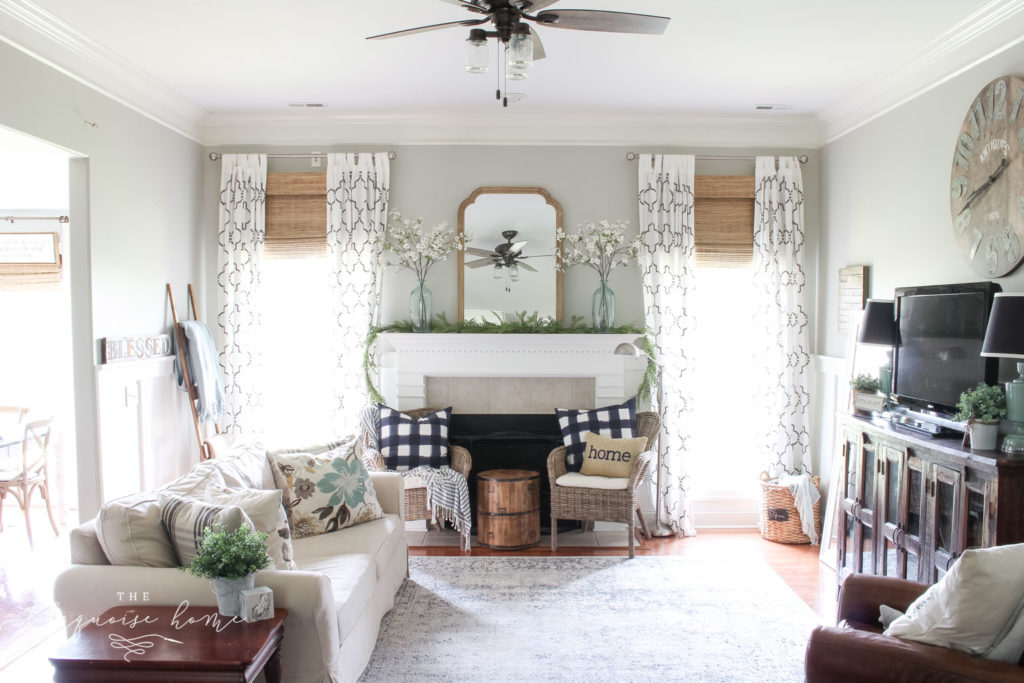 Summer Living Room Sources:

I always get a lot of questions about my curtains, but the reason they aren't linked here is that they are a DIY project. Learn how to stencil curtains here and see my favorite Moroccan-style curtains here!