Are you looking for the perfect neutral gray paint color for your home? Look no further! You'll find the best paint colors to start your search right here!
If you are struggling to find the right shade of gray paint color for your home, you are definitely not alone. For a color that seems simple, gray is surprisingly complex.
It can be challenging to find the perfect shade of gray—so much so that I wrote an entire post about how to do it! Just like any paint color, I highly recommend you choose 2-3 (or more) of your favorite shades of gray and swatch them on your walls.
Look at the paint colors throughout the day in every lighting situation and see which is the winner! Here are some of my favorite gray paints to start with.
This post contains affiliate links for your convenience. See my full disclosure policy here.
The Best Light Gray Paint Colors
When you are trying to choose a paint color, one easy way to quickly narrow it down is to decide if you want a light paint color or a dark one. Light gray paints are airy, bright and look good in almost any room.
NOTE: If you're painting the room yourself, these tools will help tremendously. And this post will give you my best tips for painting a room in 5 easy steps.
Revere Pewter by Benjamin Moore
I'm kicking off the list of the best gray paints with my personal favorite, Revere Pewter. After a lot of deliberation and swatching, this is the color I finally decided to paint our open living room, entry way and hallways and I absolutely love it.
This is a warm-toned gray that gives off soothing, calm vibes. We could all use a bit more of that in our homes, right?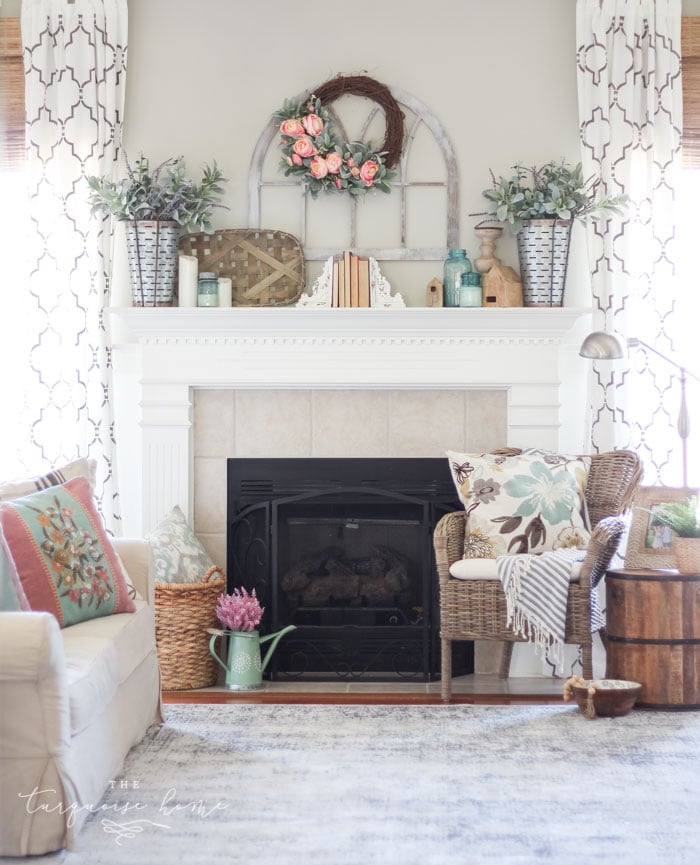 Agreeable Gray by Sherwin Williams
One of the most popular grays out there is Agreeable Gray by Sherwin Williams. It is a creamy gray that looks greige in some lights and slightly blue-gray in others. It's an easy—dare I say agreeable?—color that still has enough depth to make it interesting. Plus, works in almost any room imaginable.
This living room from Green With Decor is a great example of how agreeable gray looks in a bright room, which gives it a pretty gray-beige tone.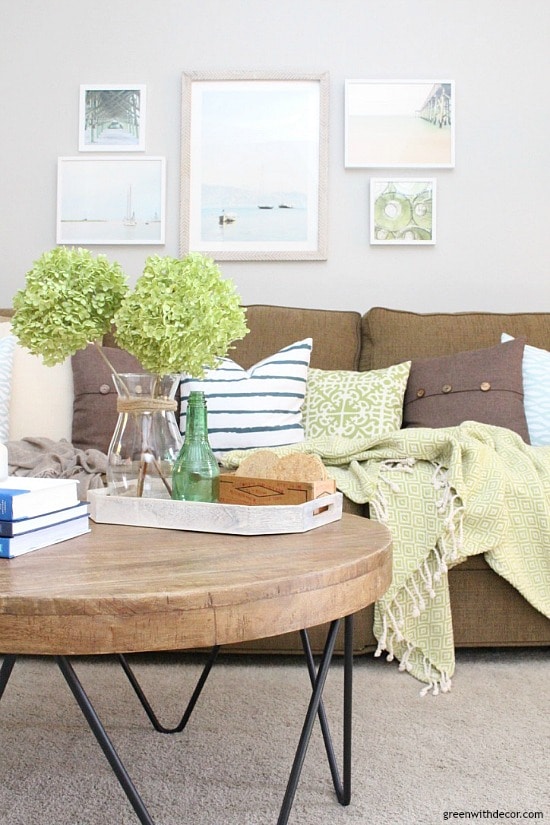 This beautiful home office guest room combo from The Home I Create is a great example of how Agreeable Gray looks against a white ceiling and white trim. This is a gray shade that designers reach for again and again because of the way the trim pops against the shade of gray.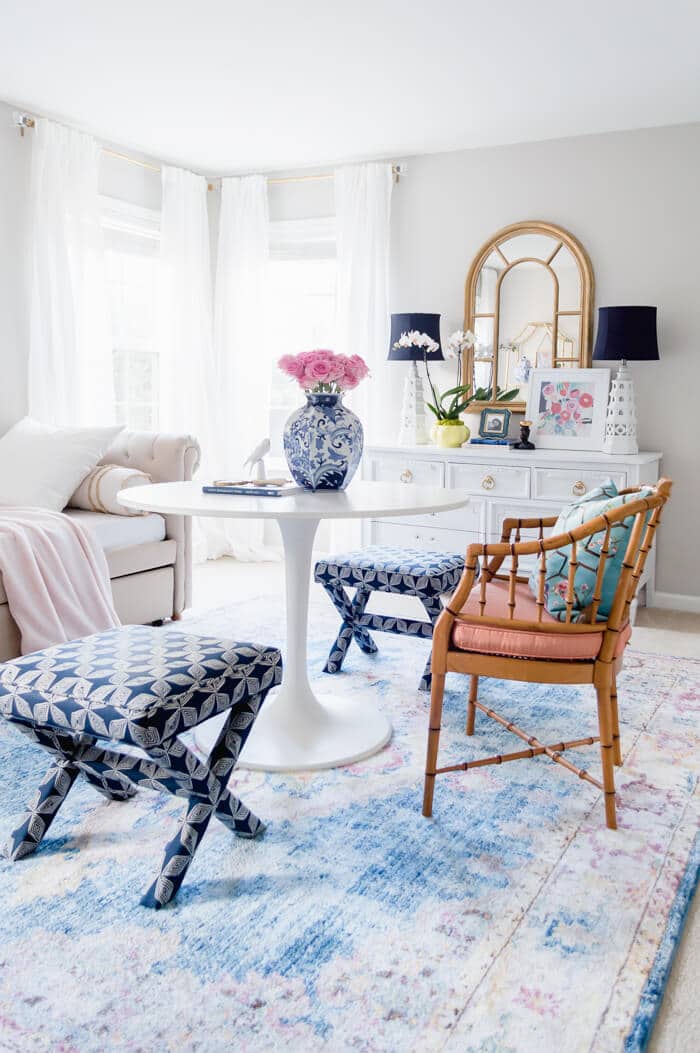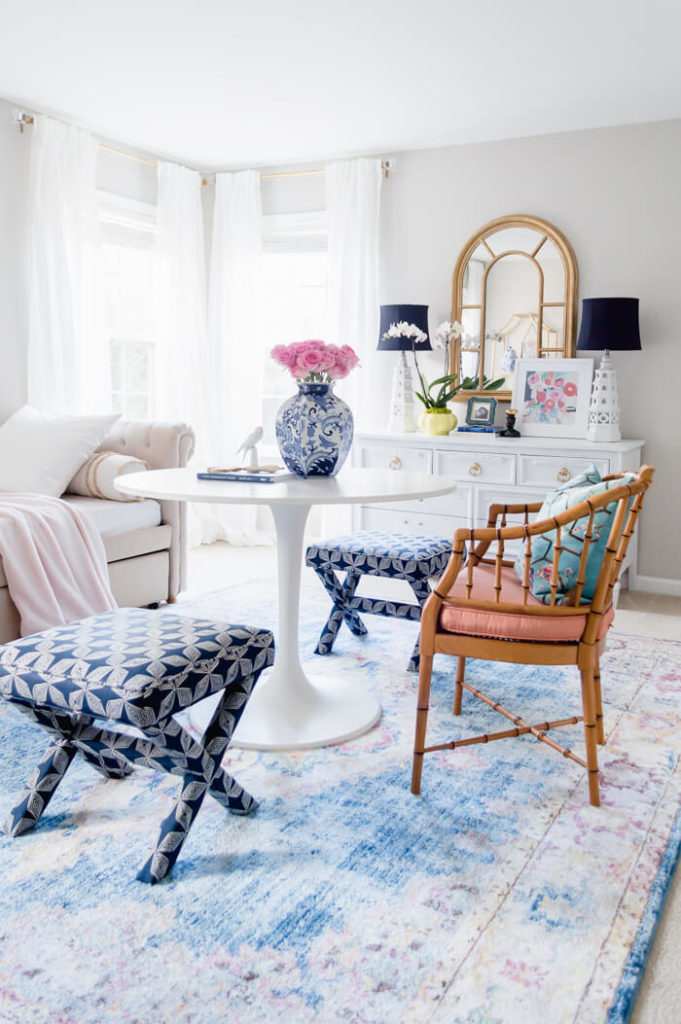 Repose Gray by Sherwin Williams
Another one of my favorite light gray colors is also from Sherwin Williams. Repose Gray is a warm gray shade that makes for a very liveable, cozy shade of gray paint.
Compared to Agreeable Gray, Repose Gray is more of a true warm gray. To keep the beige undertones minimized, try to use the shade in brighter spaces, like Jenna Kate at Home did in her dining room.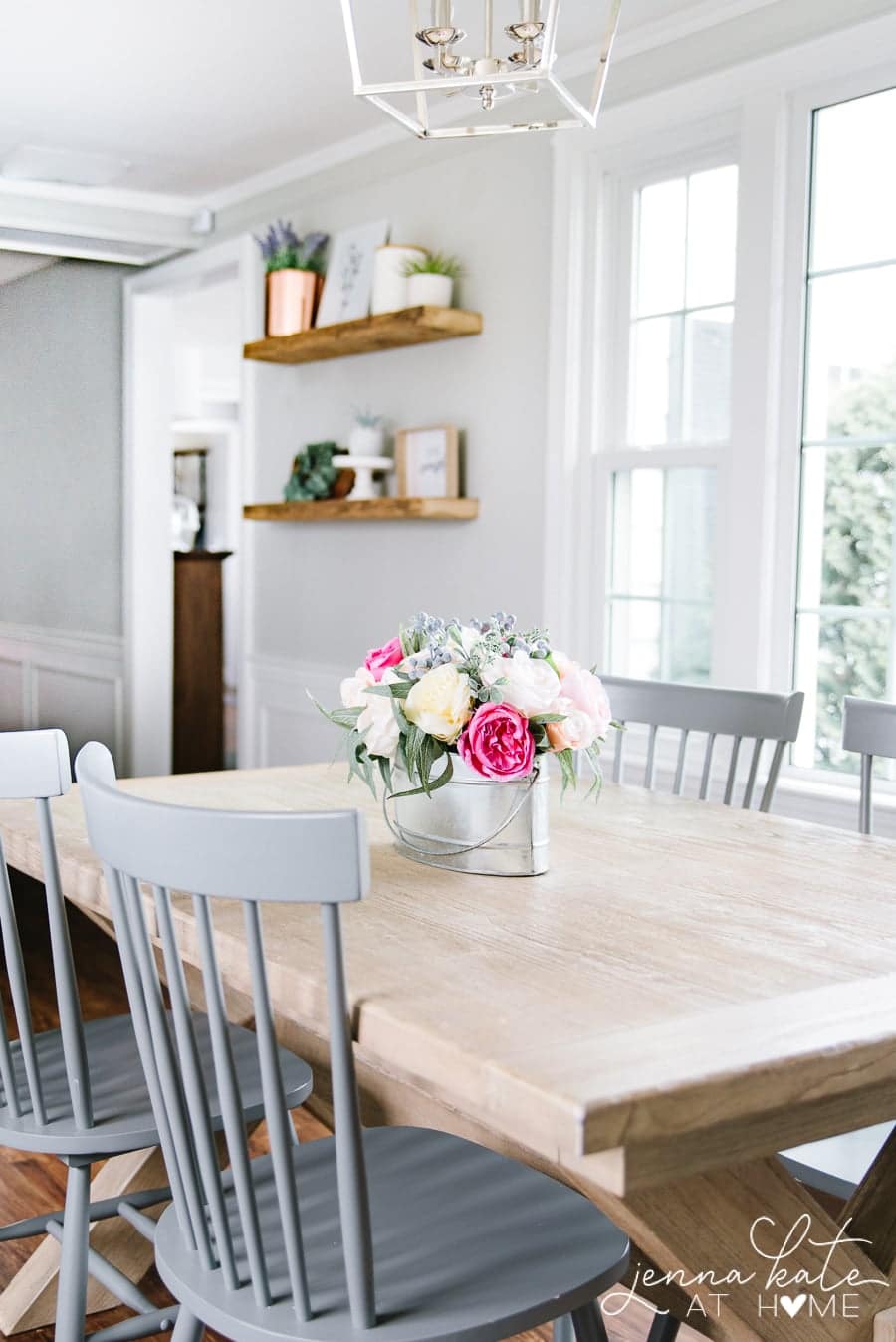 Edgecomb Gray by Benjamin Moore
This is a go-to gray for many people that is earthy and organic while also being soft and stylish. If you are looking for a warm gray that will work with any style imaginable, this may be the one.
It's right next to Revere Pewter on the paint color strip, so it is often used in coordination with Revere Pewter, but it's a =[[[
Edgecomb Gray is a creamy color that will look like taupe in some lights and light gray in others. This entryway from Young House Love shows both tones of Edgecomb Gray in one room. You can see the wall with the mirror looks almost taupe while the wall behind the stairs is definitely more of a warm gray. Both tones are gorgeous!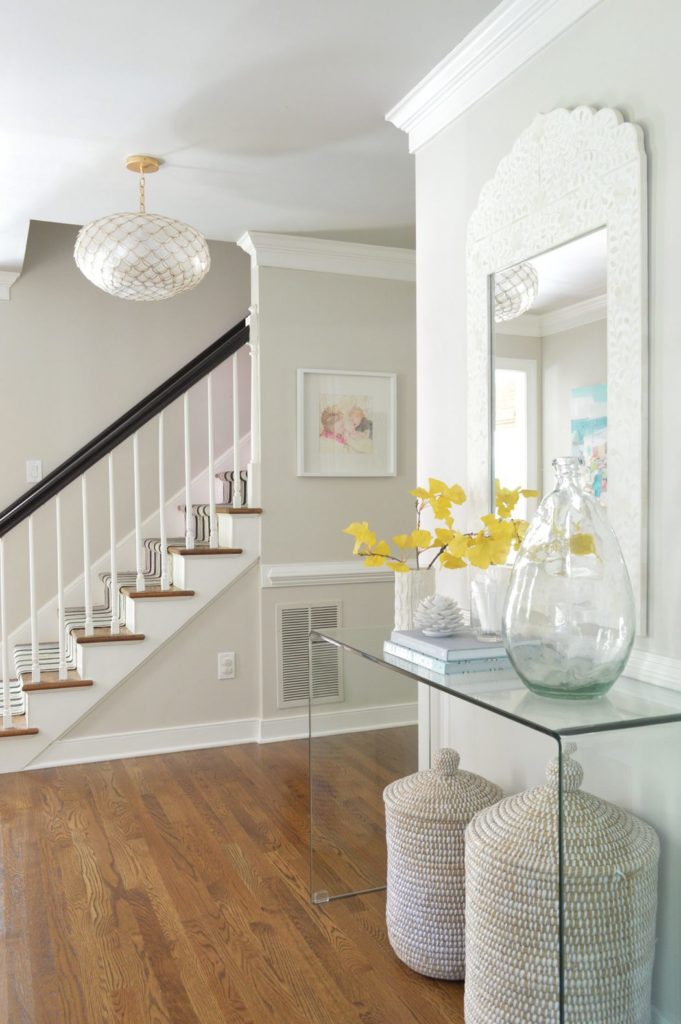 Gray Owl by Benjamin Moore
Gray Owl is a new fan favorite that you may be seeing all over your Pinterest board these days. It's jumped in popularity for a reason—it's gorgeous!
This is another warm gray that does a great job balancing a welcoming cozy tone with a neutral gray color. This paint, in the right setting and lighting, is stunning. However, if there's too much artificial light and no natural light, it can start to look almost green—still pretty, but not exactly gray.
This photo from The Creativity Exchange is a great example—it's so pretty against that brick, but the color in the darker corners looks very different than the paint that is getting full light.
More of the Best Light Gray Paint Colors for Your Home
Other light gray colors that have caught my attention over the past few years are: Mindful Gray by Sherwin Williams, Stonington Gray by Benjamin Moore, Classic Gray by Benjamin Moore, Amazing Gray by Sherwin Williams and Anew Gray by Sherwin Williams.
The Best Dark Gray Paint Colors
Let's talk about dark gray paint for a bit. While I'm obviously a fan of lighter gray shades, I think darker ones are absolutely gorgeous. Contrary to common belief, a darker shade does not make a room feel or look small. Instead, it creates a cozy space that can be as comfortable as it is dramatic.
Personally I prefer the darker gray colors on cabinetry or on a piece of furniture, but they can be beautiful on walls as well!
Cheating Heart by Benjamin Moore
If you are looking to make a statement with color, it doesn't get more dramatic than this moody graphite gray. This gray is almost as dark as you can go before turning black. While I might shy away from painting an entire room this color, it's a fantastic accent wall shade.
Plus I absolutely love how Studio McGee used Cheating Heart as kitchen cabinet paint. The hardware pops off it so beautifully!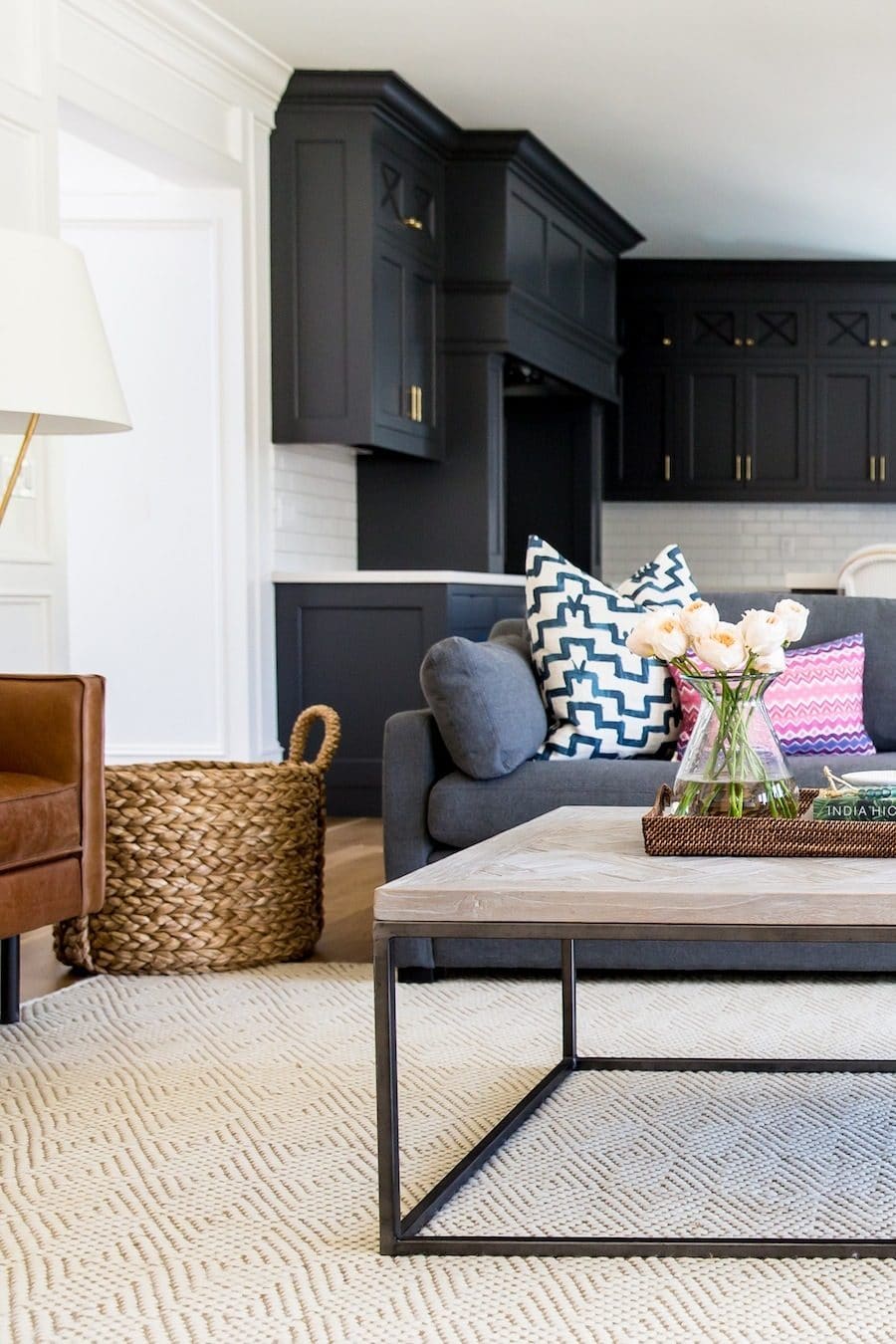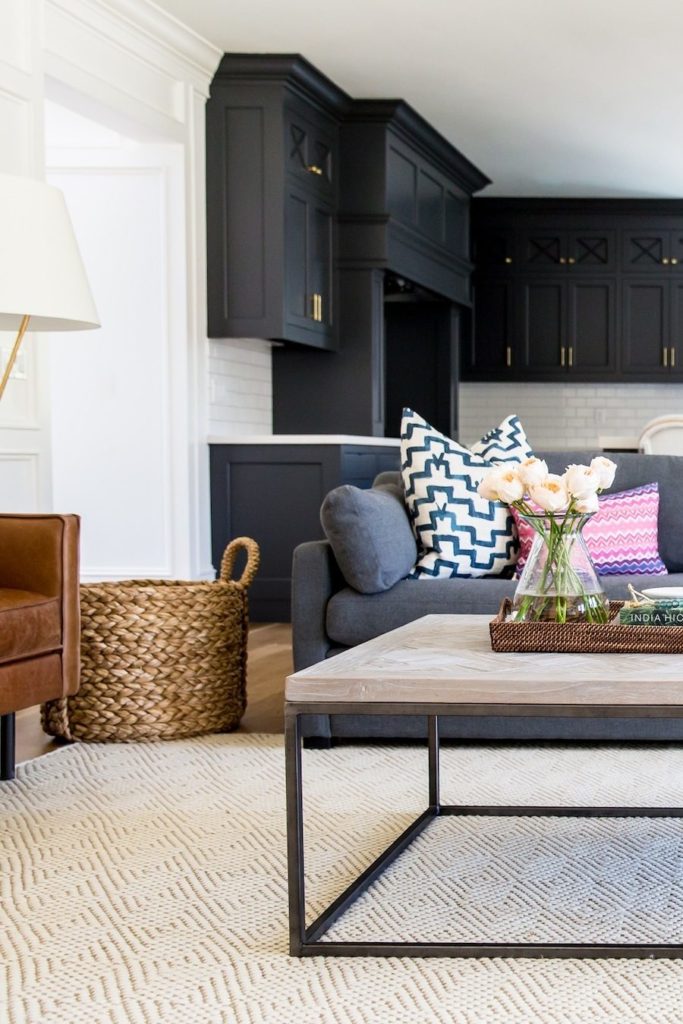 Graystone by Benjamin Moore
Graystone is a great mid to dark shade of gray that can act almost as a neutral in the right setting. A great example of this is the guest bedroom Dear Lillie put together—the gray is definitely dark but it doesn't feel overwhelming thanks to natural light.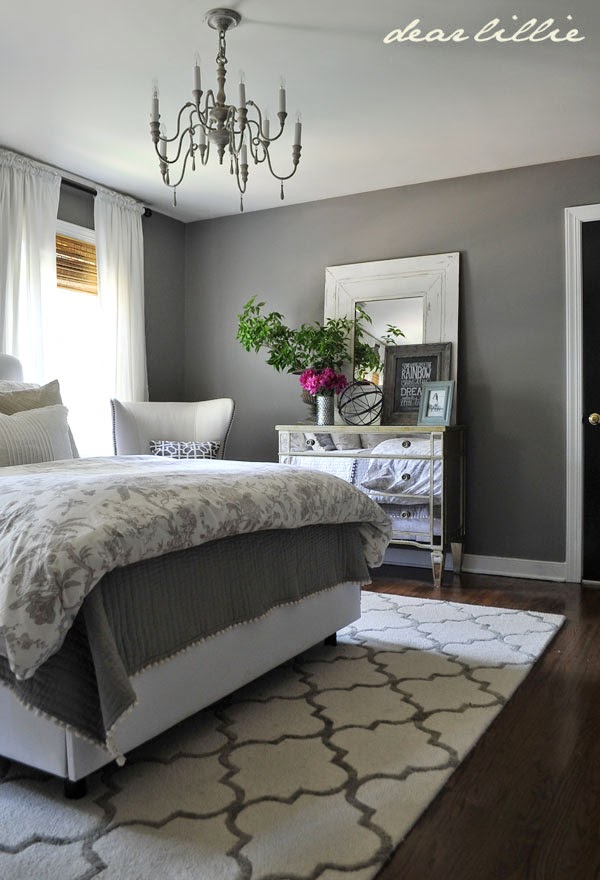 Kendall Charcoal by Benjamin Moore
Kendall Charcoal is another mid-dark/medium gray shade that looks luxurious on these gorgeous kitchen cabinets from The Inspired Room. Pair it with crisp white walls, trim and upper white cabinets for a fresh, moody vibe. This color reads true gray, but some may see a slight green/brown undertone.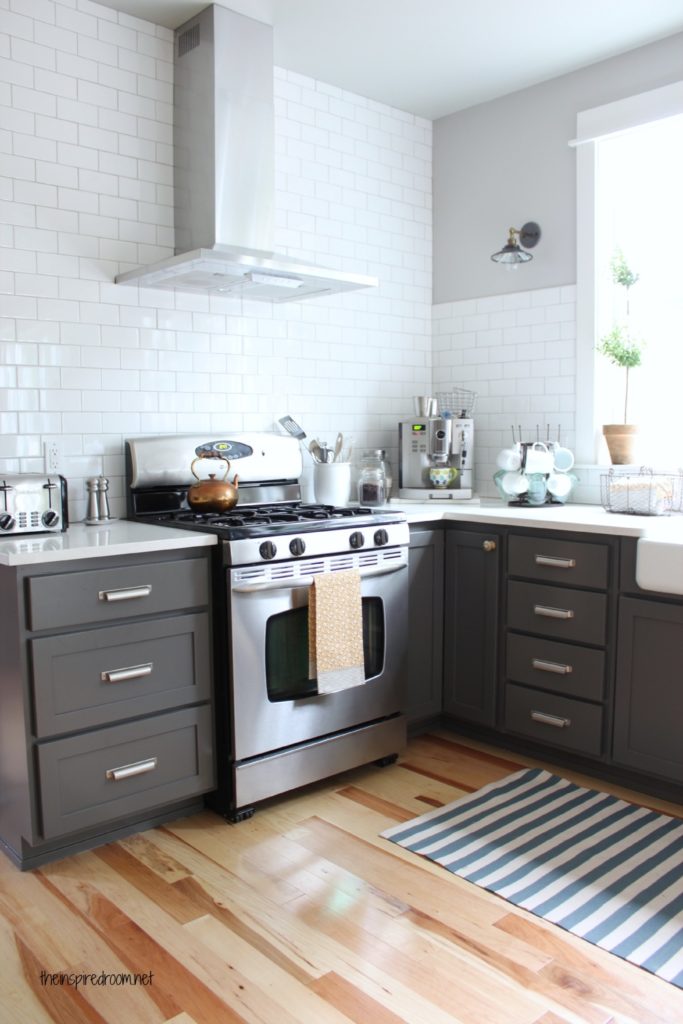 More of the Best Dark Gray Paint Colors for Your Home
Other dark gray colors that have caught my eye over the years are: Chelsea Gray by Benjamin Moore, Wrought Iron by Benjamin Moore, Grizzle Gray by Sherwin Williams, Iron Ore by Sherwin Williams, Peppercorn by Sherwin Williams and Graphite by Benjamin Moore.
How to Choose a Whole House Color Palette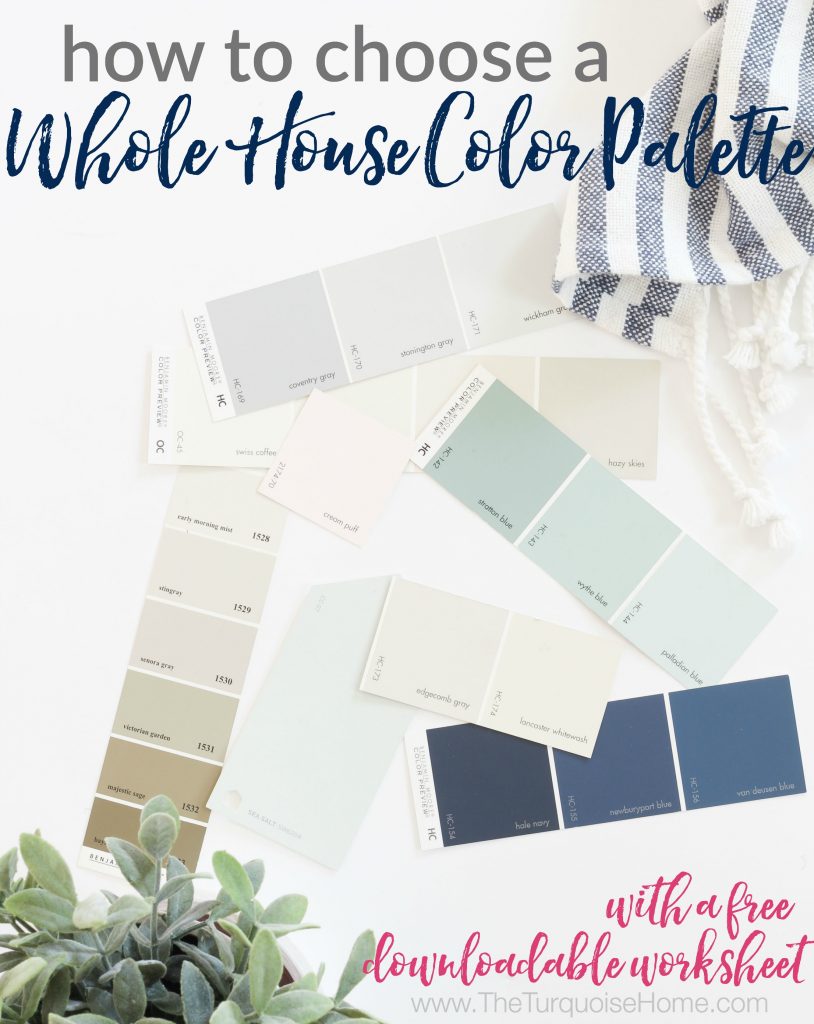 Whichever shade of gray you pick, I highly encourage you to make sure you test out the color first by painting it on a poster board and hanging it in various places in the room throughout the day. And make sure it fits into your house's color palette. If you don't have one, you should create one, stat! Here's how to create a whole house color palette.
More of the Best Home Decor Paint Colors:
Tips for Painting a Room Yourself
I've gathered some of the best tools for painting a room yourself. First of all, you'll want to check out this post I wrote: Painting a Room in 5 Easy Steps. These tools are the top tools I use when painting my own rooms, which is how they get painted 95% of the time!
Paint Brush – These paint brushes are a little more expensive than your basic brush, but they're worth it! I've used these brushes for more than a decade and if you wash them out well after each use, they will last for years.
Painter's Tape – a MUST have for taping off edges. You'll need to tape off all edges if you don't have a steady hand.
Drop Cloths – a must have if you don't have any laying around the house already.
Paint cup – Sure you could use any old cup, but I've come to swear by this one. The magnetic piece holds your brush cleanly in place when you need to take a break. And it fits my hand perfectly, keeping it from cramping.
Roller Tray – I've found the only paint tray I'll ever use again. The magnetic piece is great for holding the roller in place. And the liners are a luxury, but I won't paint without them because it makes clean up a breeze!
MORE POSTS YOU WILL LOVE: