As a young girl I remember my mom getting out her large cake carrier top, because it was the largest "bowl" in the house, and mixing up some hot chocolate. Those cold, winter days were so much better with a cup of creamy, chocolatey goodness. This Hot Chocolate recipe is the creamiest and best!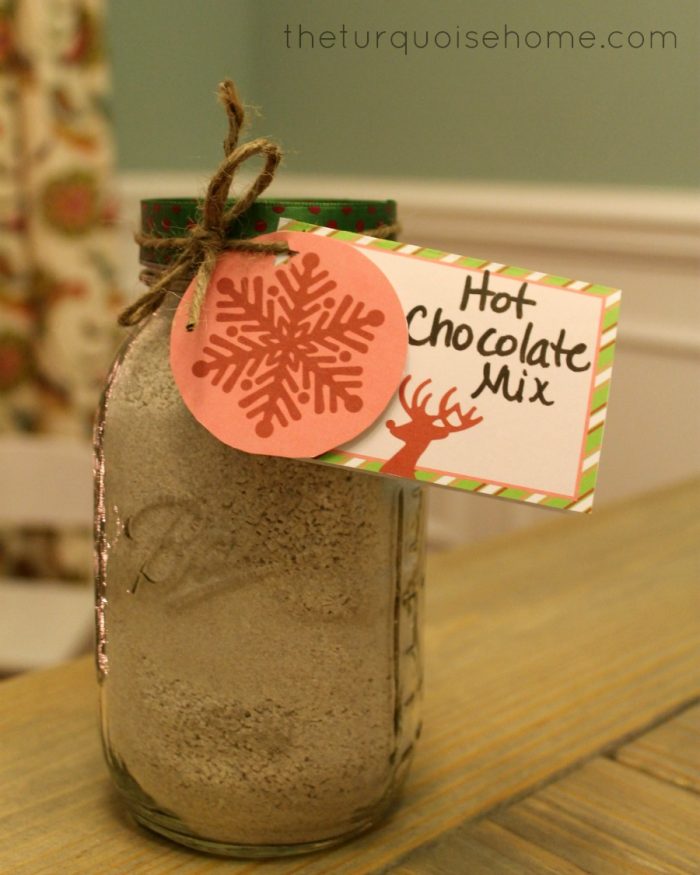 As an adult, I forgot about this delicious treat and bought store-bought hot chocolate. Oh, I was missing out and didn't even realize it!



But this year when I was trying to put together some homemade gifts, I remembered my grandmother's recipe for hot chocolate. And oh, it is delicious. I made two batches, mostly for gifts, but I kept some for myself too. (I meant to post this before Christmas to go with my cookies in a jar post, but I just didn't get to it! So, please forgive the Christmas-themed jar. Check out my family movie night gift ideas HERE.)
So, some nights when it's bitterly cold outside (or below 32°, which is bitterly cold here in northern Alabama), and our fire is going, I'll fix myself a cup of my grandmother's hot cocoa.
It's the perfect combination of chocolate and cream. I think the powdered milk and powdered sugar probably are the reason for such deliciousness. 🙂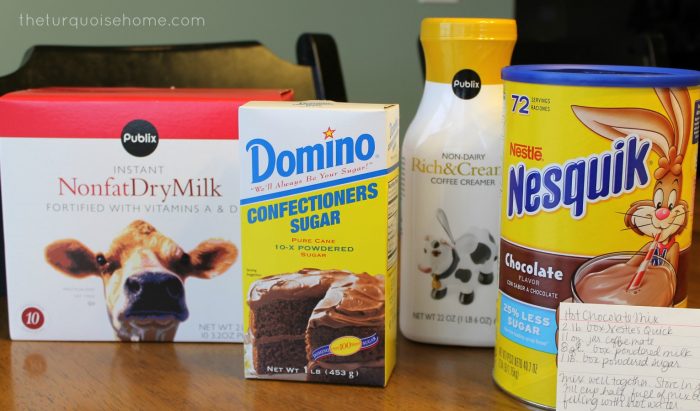 Enjoy!
My Grandmother's Creamy Hot Chocolate
2 lb. box of Nestle's Quik (I bought the big canister because I was making two batches.)
11 oz. jar of dry coffee creamer
8 qt. box of powdered milk (that means enough powdered milk to make 8 quarts of milk. I bought a Publix brand box of 10 packets of powdered milk that made 10 quarts. So, I just used 8 of the packets.)
1 lbs. box of powdered sugar
Mix well together. Store in jars.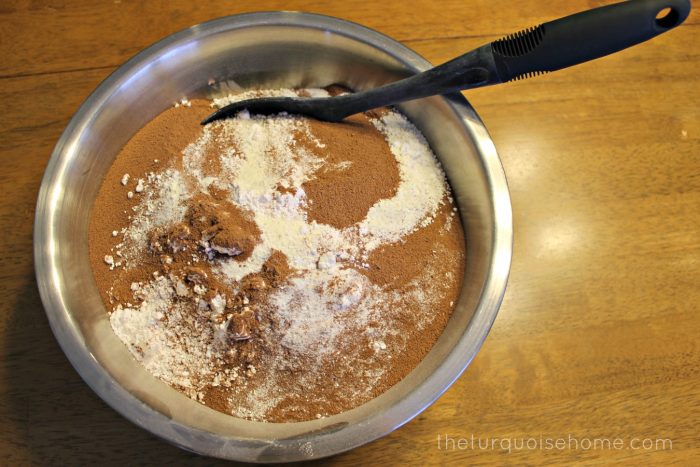 I had to make myself a cup while I was mixing it. 🙂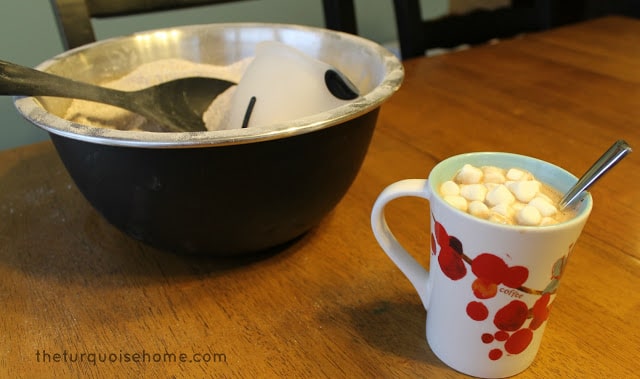 And then, when you're ready to make some creamy, delicious hot chocolate for yourself, just fill a mug halfway (more or less depending on how sweet you want it to be), finish filling the cup with hot water, stir and enjoy!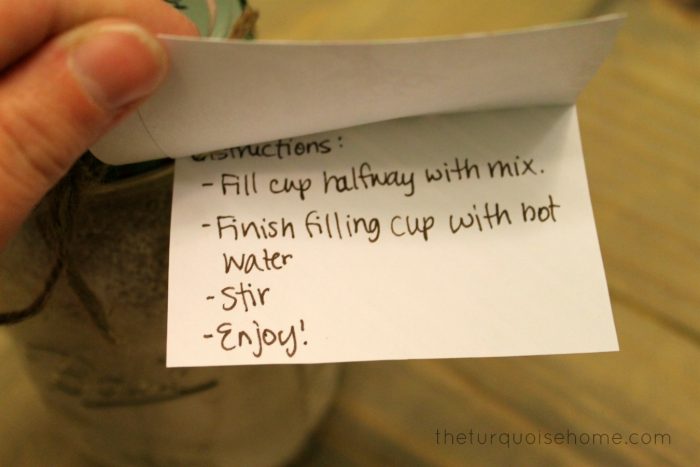 I hope you try this, because it's so easy and so much yummier than anything you can buy in the store (in my humble opinion)!