4 New Free Christmas Printables
New free Christmas printables for your home decor! Use your home printer to add festive cheer to your home this holiday season!
Hello friend! I love this post each year because it's just one of my favorite things! It reminds me of when I started to really decorate my home and I didn't have a lot of money for art or changing my decor seasonally. So, I started printing free printable art and it's just been one of things that I've loved over the years.
I started creating my own printables for my readers several years ago. And once I start making them, it's hard for me to stop! 🤣
But this year I made a few new printable art pieces for FREE for your Christmas decor. I printed them out and scattered them around my house to add some festive cheer for the cost of a piece of paper and some ink!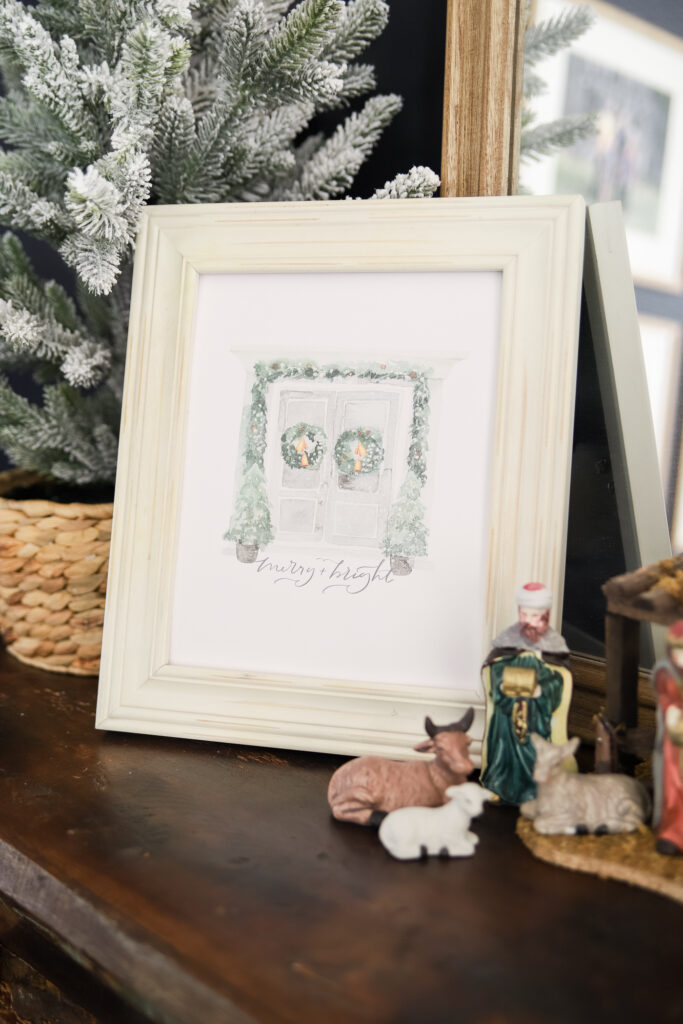 The next printable is probably my favorite in this set, and I loved how it looked in this pretty plaid frame. It would be such a cute idea to gift someone a frame with a free printable in it.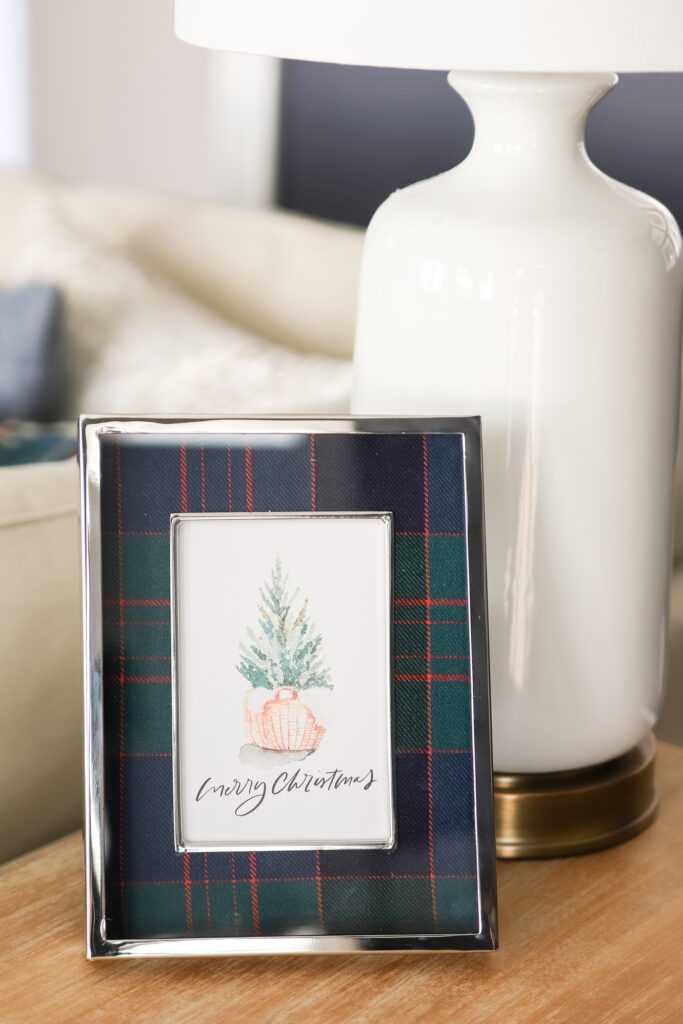 I had to print this one out at 65% to fit into a 4 x 6 frame, but it turned out so cute! All of these printables are made to print on an 8.5×11 piece of paper (more printing suggestions at the end of this post), but can be printed on a smaller scale to fit into smaller frames.
I added this sweet and festive living room scene to a never before seen corner of my kitchen. I need to take photos of this space and share it soon! But for now, I'll be enjoying a little Christmas cheer at the sink.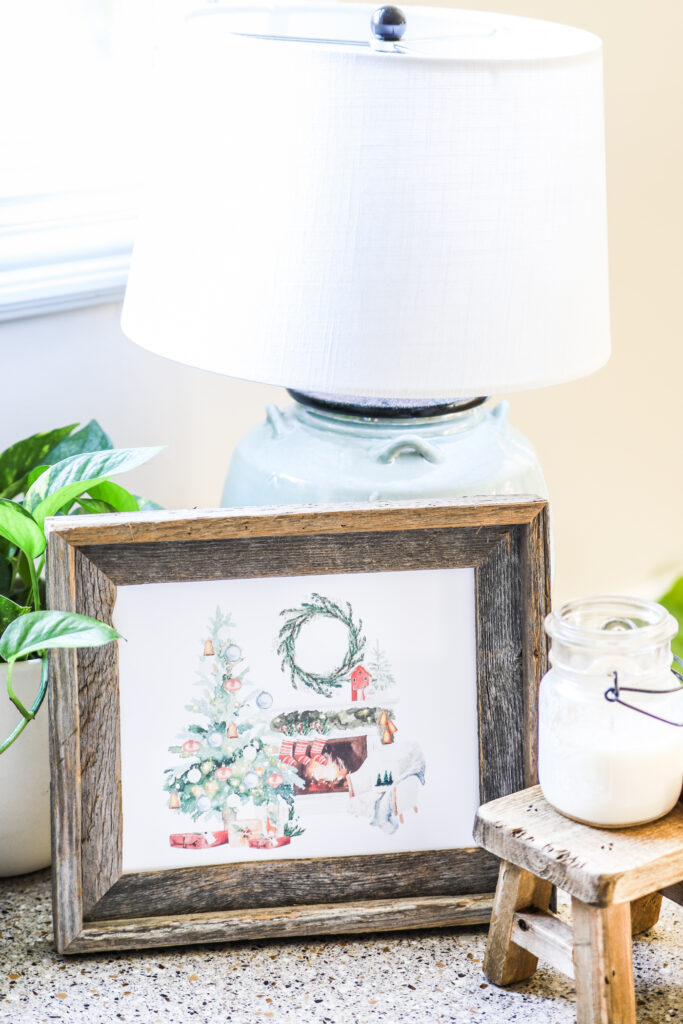 I made the living room scene in both a vertical and horizontal orientations so that you can frame it either way!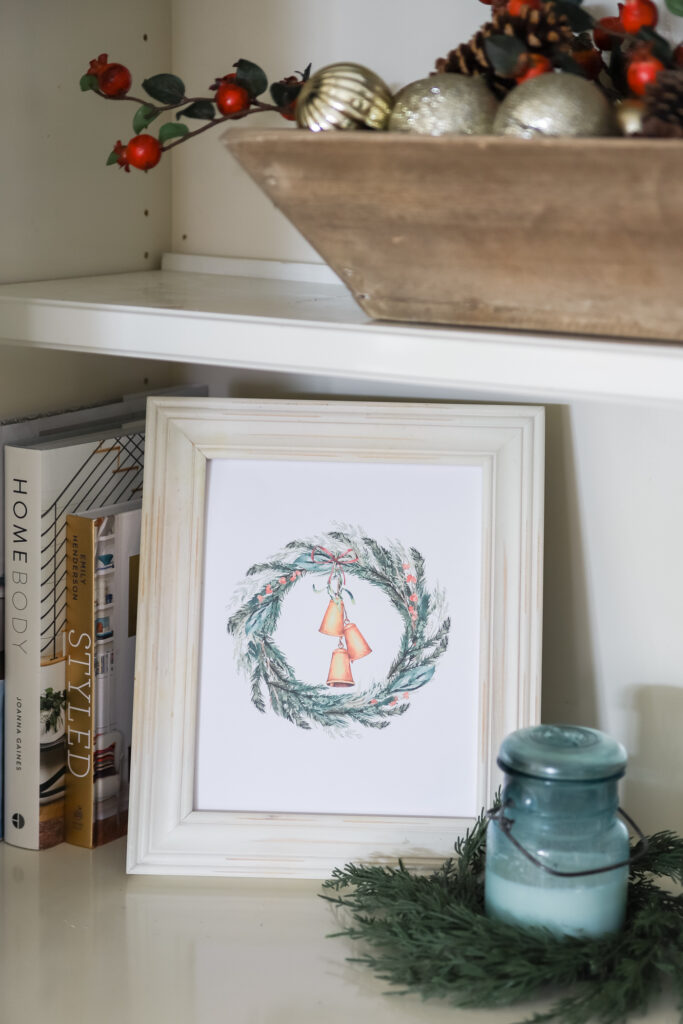 And this this traditional wreath printable went on my built-ins in the living room. I also made a wreath printable with the word "joy" in it, so you have options!
Download the Free Christmas Printables HERE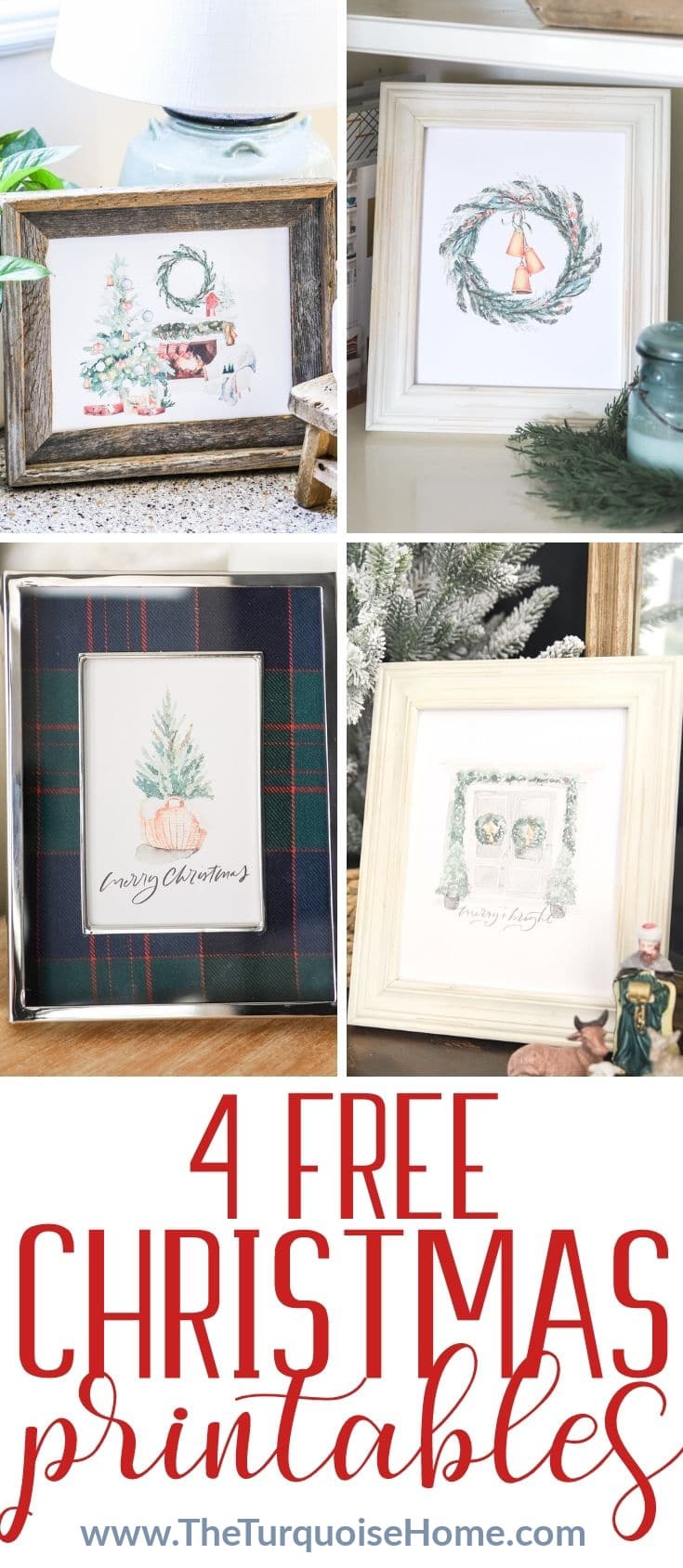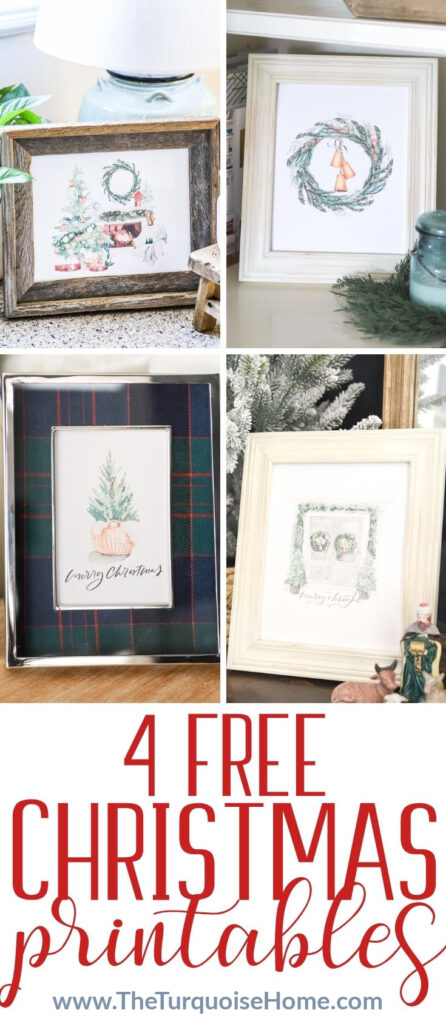 Looking for More Christmas Printables?


Tips on Printing Printable Art Decor
Home Printer: If you don't have a good printer to print these from home, I recommend my printer. I've had this printer for several years now. The ink lasts a long time and I haven't had any problems with it. It prints out all of my free printables with no issues!!
Use Cardstock: I recommend printing your printables on cardstock paper. Regular printer paper is just too thin, easily torn or crumpled and see through.
Other printer options: If you don't have a printer at home, I've used Staples and Office Depot for printing needs and they were both great!
I've set the printables to print at 100% with some space around the edge to allow for your frame. Also, these print at 8.5×11, which is larger than an 8 x 10 frame. So, you'll have to trim the borders to make them fit. If for some reason they aren't fitting in your frame, adjust your scale of the picture in your printing settings and see if that helps. Unfortunately I can't give specific printer advice because every printer/computer combo is different.
MORE POSTS YOU WILL LOVE: