Come Thou Fount Free Printable
Use this Come Thou Fount lyrics free printable to decorate your home for any season, but especially in the fall season!
Do you just love a free printable? I could decorate my home for every season with a ton of them – and I usually do! I love how easy it is to whip up something that used to you could only buy it in a store or from someone online.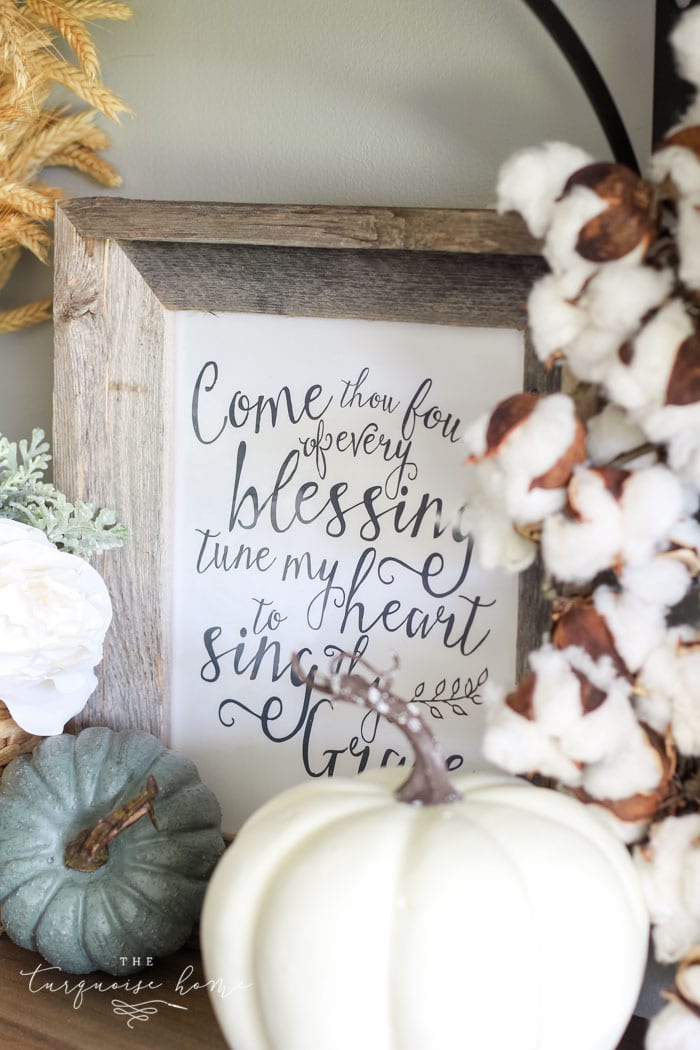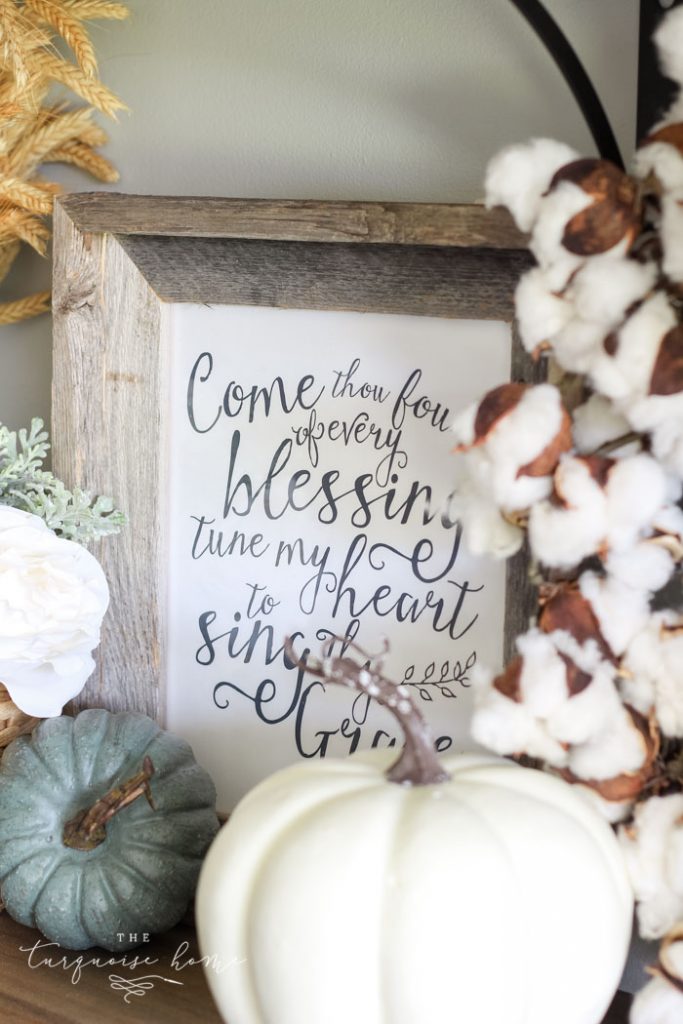 I needed something fresh and fall-like for my home. So I created this last week because I just love to put the emphasis on being blessed and grateful this season. We have so much to be thankful for! See how I displayed it in my fall kitchen.
I'm a hymn-loving girl. When I was growing up we went to church every time the doors were opened: Sunday morning, Sunday night and Wednesday night. Well, Sunday night was choir night. And from the time I was in first grade until I was in high school, I had choir every Sunday night.
And when we were little, they had a hymn memory program called "hymn-n-M." And the basic idea was that if you could memorize the hymn for the week and sing it for your teacher, you got a little fun size pack of M-n-M's. Well, if you know me at all, then you know I'm a foodie. So, of course I memorized every last song. #willsingforcandy
Because of my love for candy, I now have a love for all the old church hymns, because I have them memorized. And this one is one of my all-time favorites, along with "Be Thou My Vision." So good.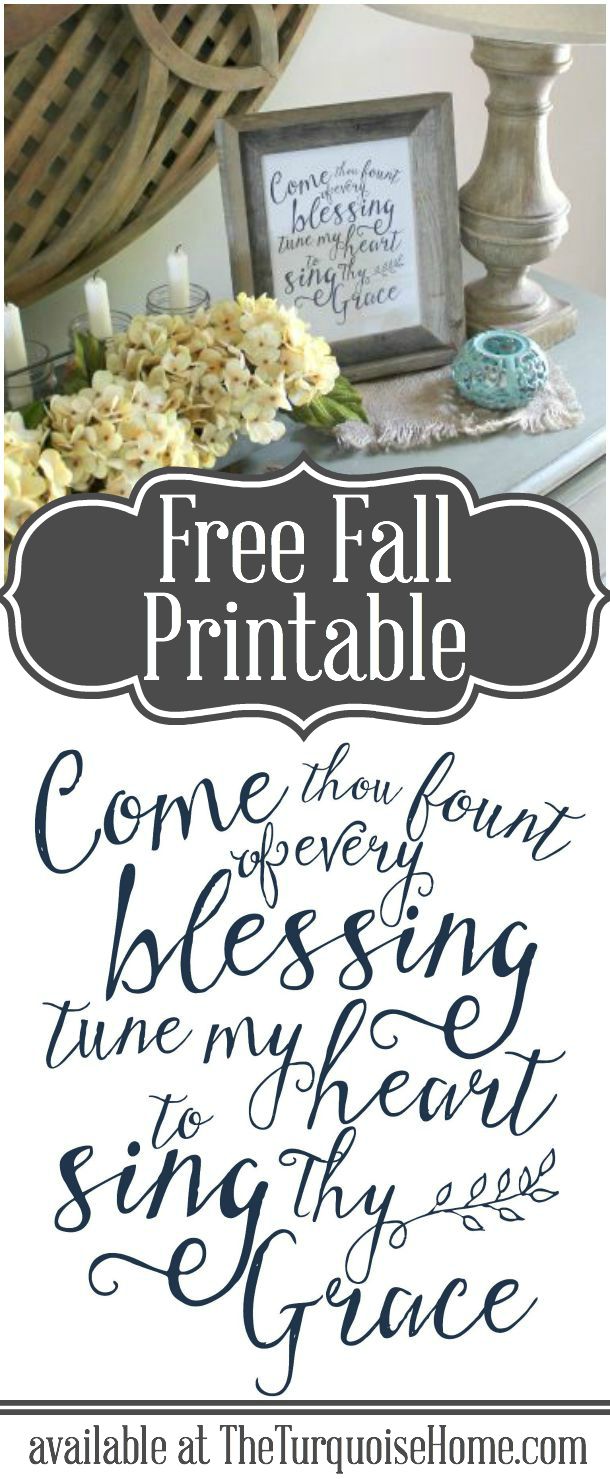 I made this typography art in a few different color ways. Feel free to download one or all of them and scatter them around your home. 🙂 (These are for personal use only!!)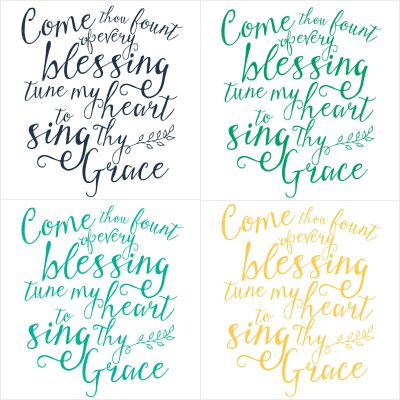 I've made them in five colors: navy, green, turquoise, yellow and gray. Enjoy!

I used the navy color way for my neutral fall vignette. But I really love the green, too!
Send me a picture of it in your home. I'd love to see it! Or tag my on Instagram @turquoisehome!
Enjoy and Happy (almost) Fall! (even though it is back in the 90's here this weekend)
More Posts You Will Love:
SaveSave