Are you struggling with how to decorate a bookshelf? Whether you want to fill it with decor or books or even greenery, I've got you covered with some simple, yet tested and approved formulas that work!
Bookshelves can be tricky. Almost every home has them, but figuring out how to find the perfect bookshelf decor can seem almost impossible. Yes, you absolutely could just cram random books onto a bookshelf then stack random things you like along with them, but when it comes to interior design there is a fine line between curated and cluttered that I try to stay on the right side of.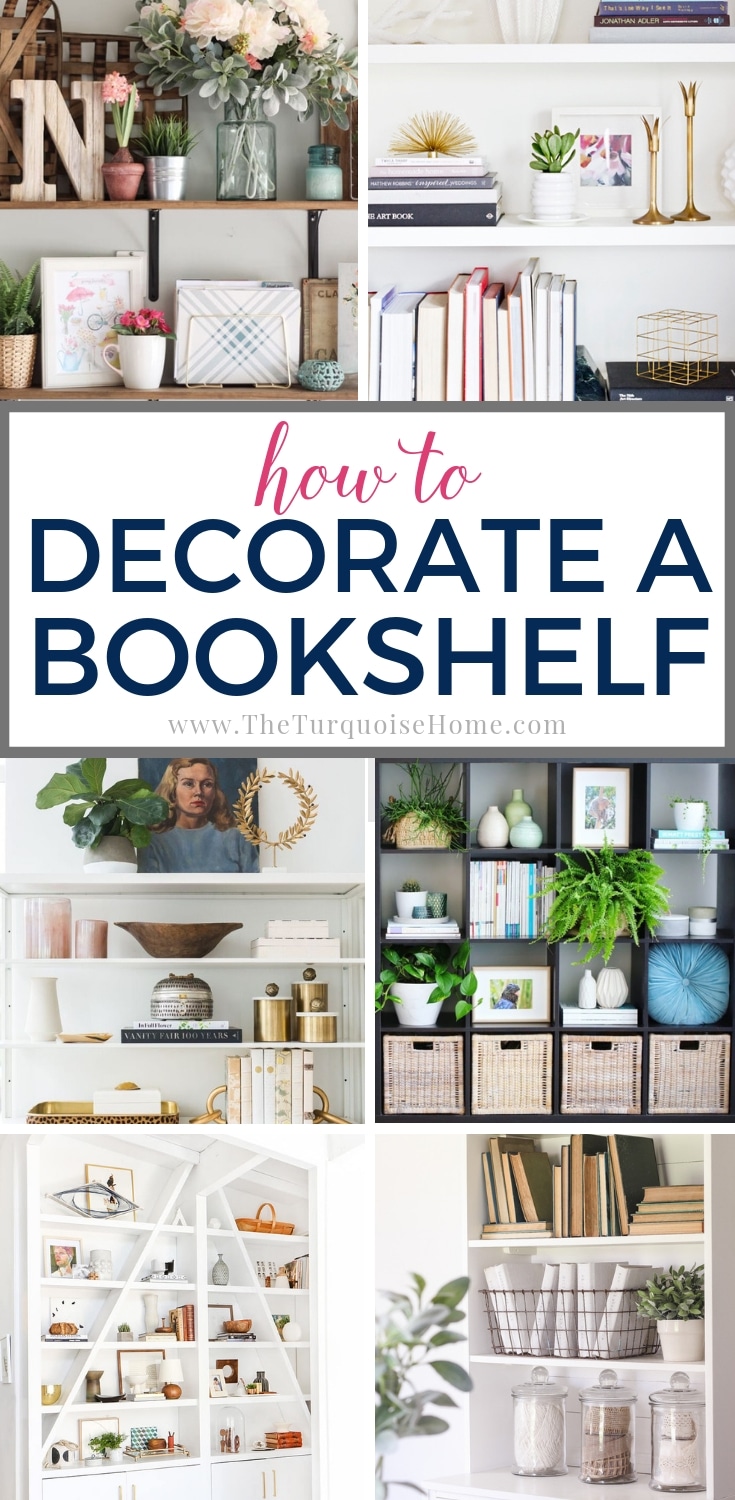 Before we talk about the types of items you could use as bookcase decor, let's talk about the basics. How do you decorate a bookshelf? Here are the basic bookshelf decorating rules:
How to Decorate a Bookshelf
Start with a blank slate

. If at all possible, remove everything from your bookshelf and wipe it down clean.

Be selective about what you put back in.

You don't want a bookshelf crammed full of items. Sometimes, less is more. Be purposeful and thoughtful about what you want to see in this space.

Utilize different heights and shapes.

As much as you can, create different layers to help draw the eye.

Play with different textures.

Try adding items outside of books and paper. Wicker baskets, smooth boxes or textured pottery are all different ways to do this.

Have fun with it.

At the end of the day, bookshelf decor is pretty easy to take down and redo, unlike a major remodeling project. Have fun, experiment and switch it up.
Now, onto the fun stuff. Here are 5 shelf decorating ideas and tips you can implement in your own home along with some serious bookshelf inspiration images from other bloggers.
Use Books as Bookshelf Decor
Let's get the most obvious bookshelf decor tool out of the way first: books. Yes, you can definitely have a library of your book collection that can also function as decor.
If you want more color in your home, you can create a beautiful rainbow-hued bookshelf or only purchase books in a certain color palette. Prefer a more monochromatic color scheme? You can turn books backward so only the pages can be seen. You can stack books vertically or horizontally to create visual appeal.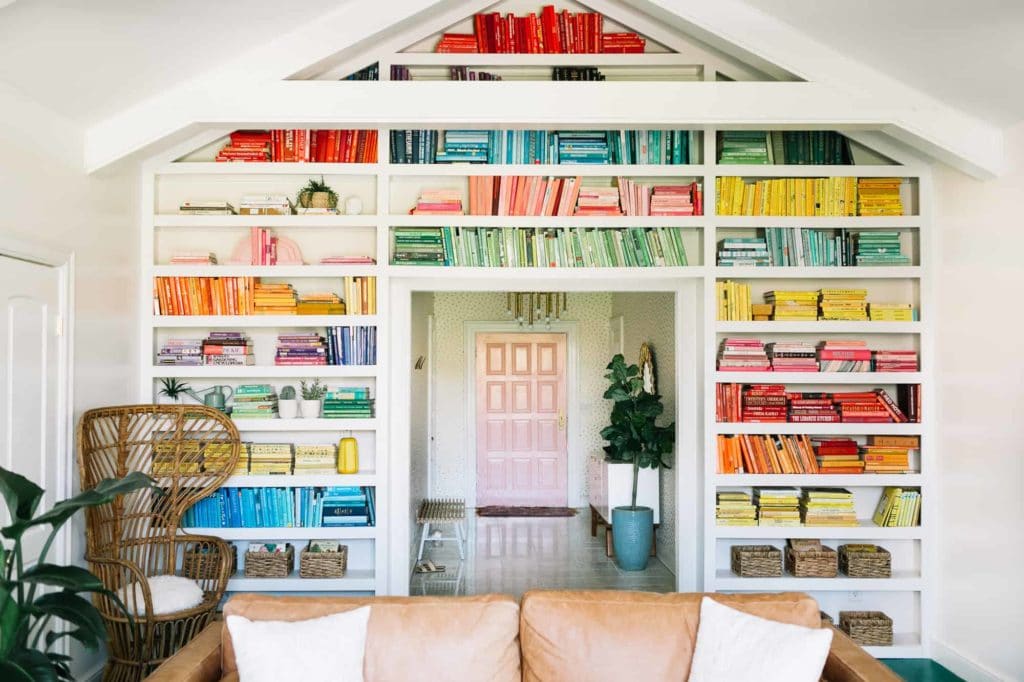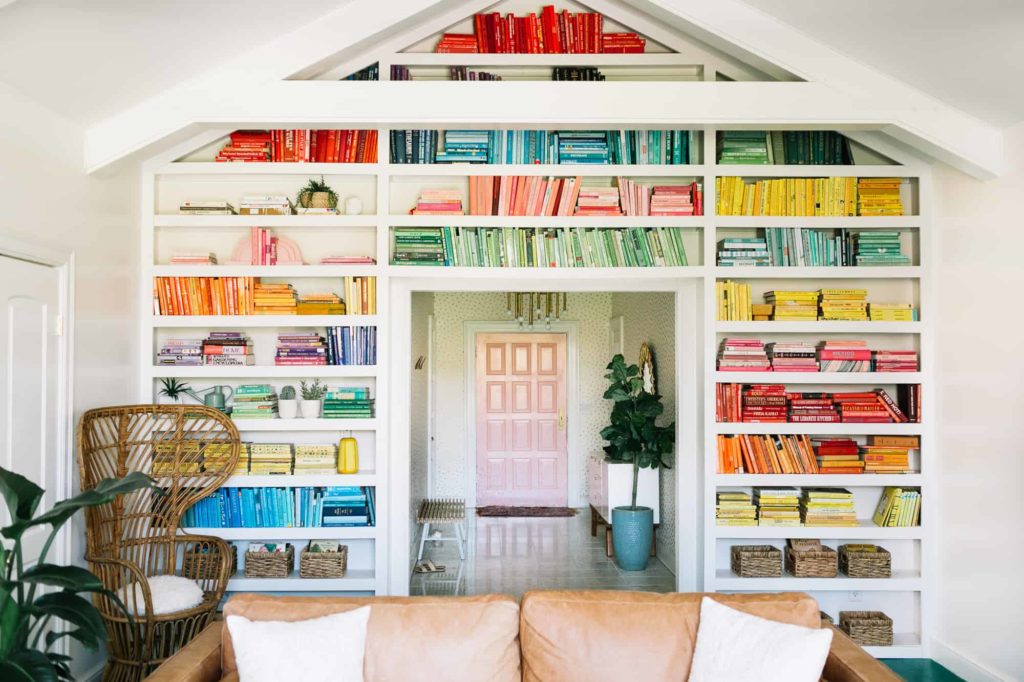 Built-in Shelves by A Beautiful Mess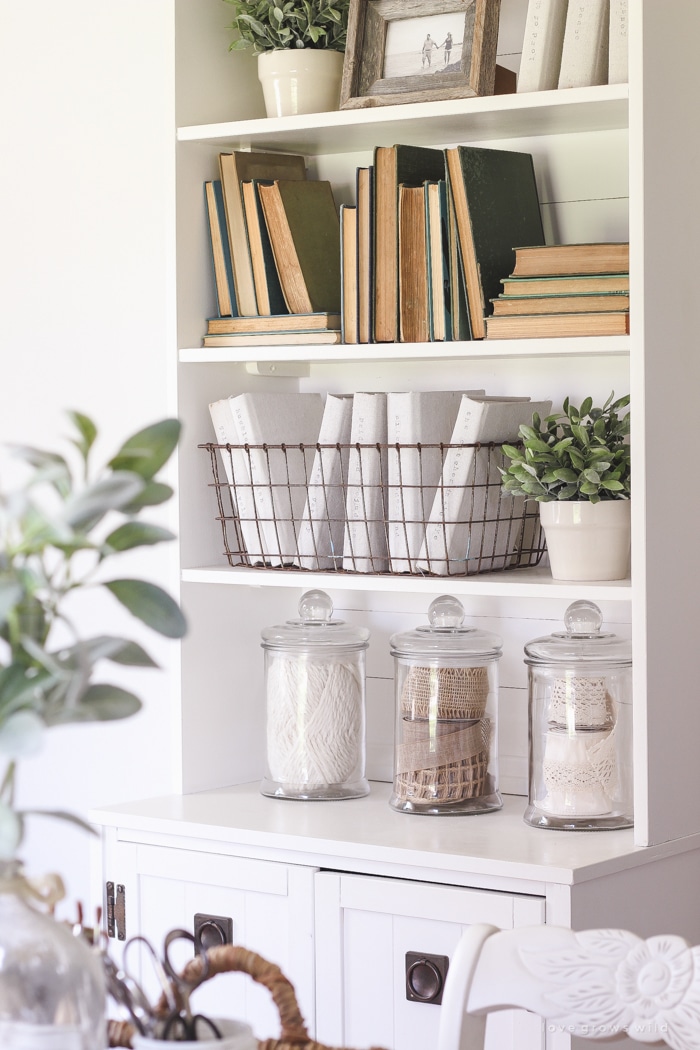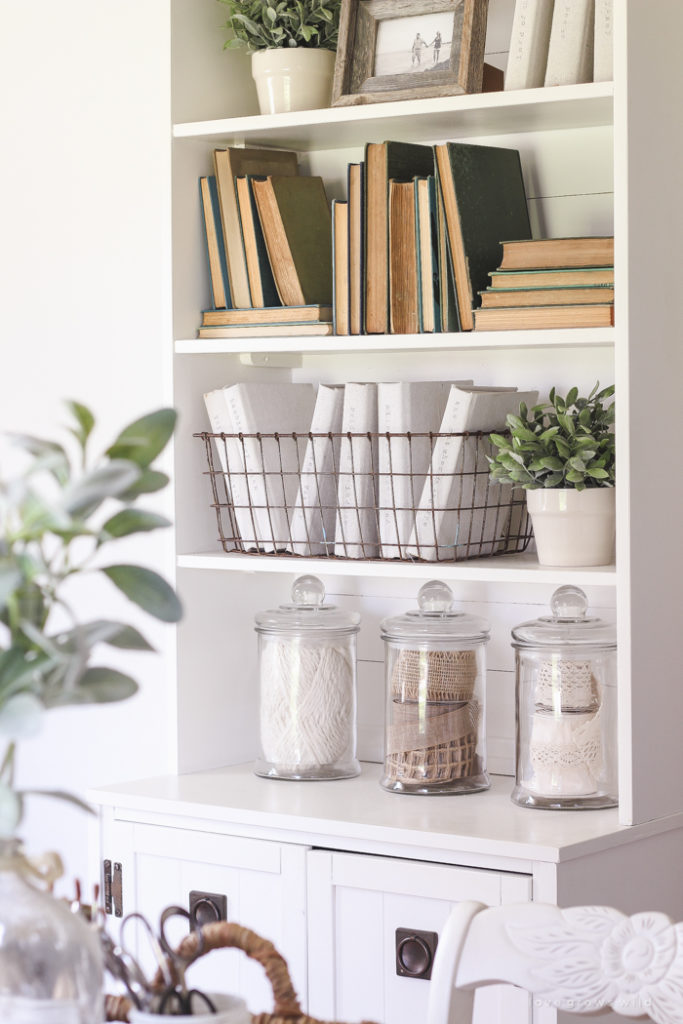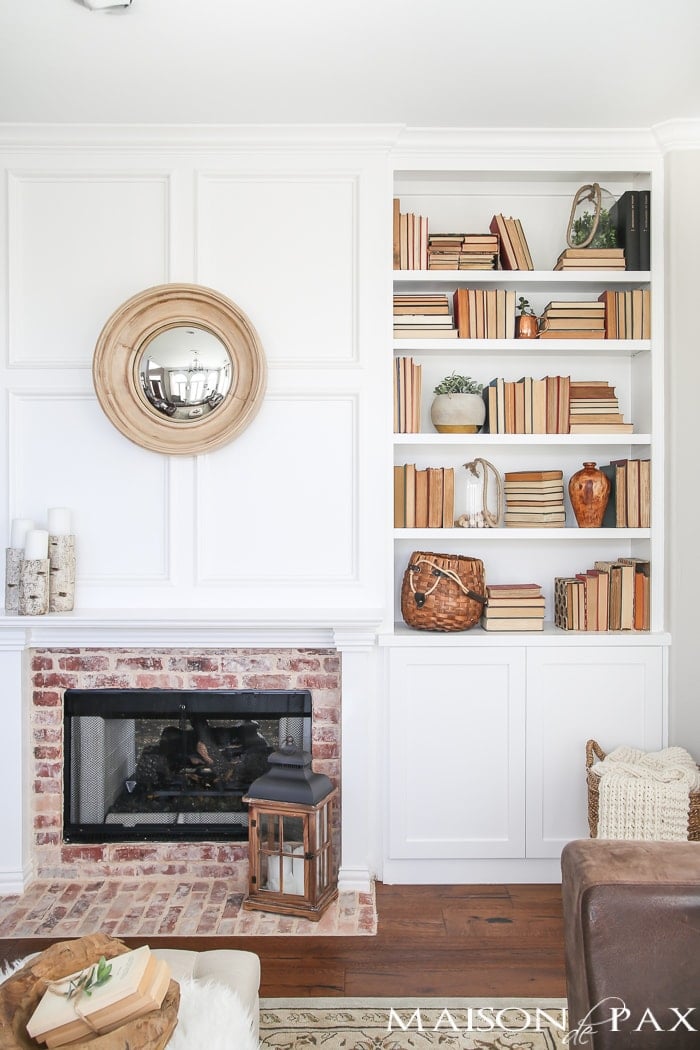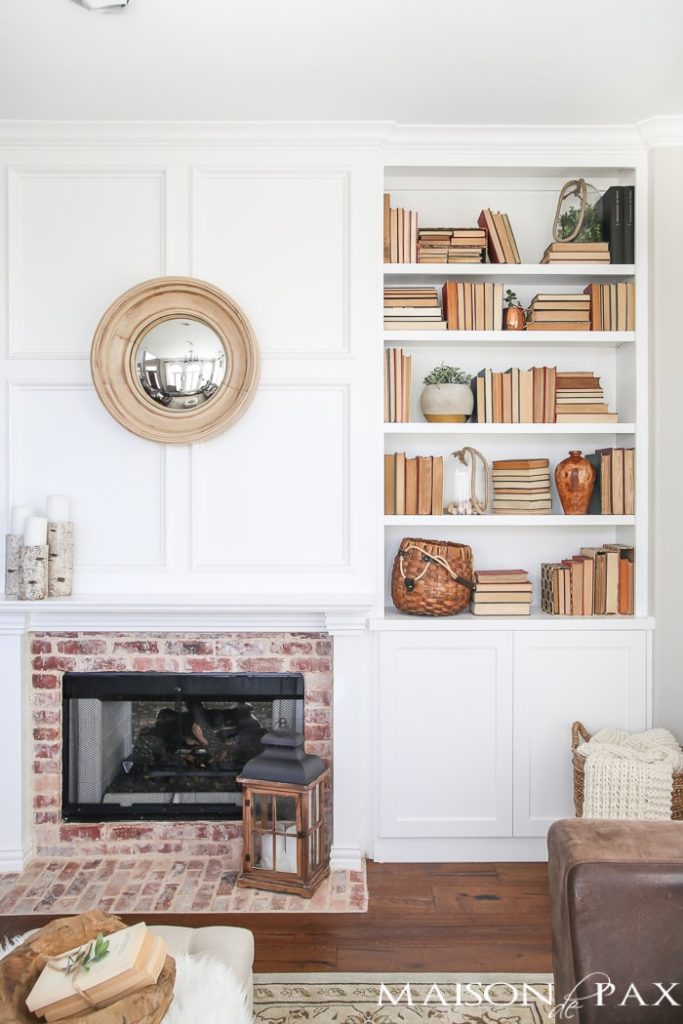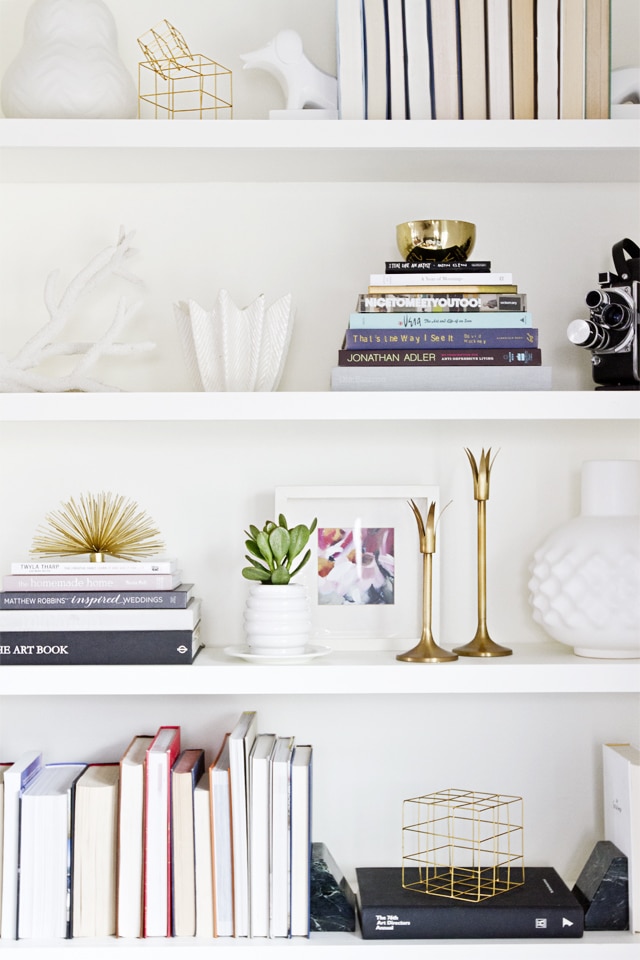 Use Photos and Art as Bookcase Decor
As far as bookshelf decor ideas go, this is one of my favorite tips. You all know I love having a good piece of art or two around our home! Wooden signs are another great element to use as bookcase decor since they can be swapped out easily for each season. Of course, photographs in pretty picture frames are wonderful too, especially if they spark your joy.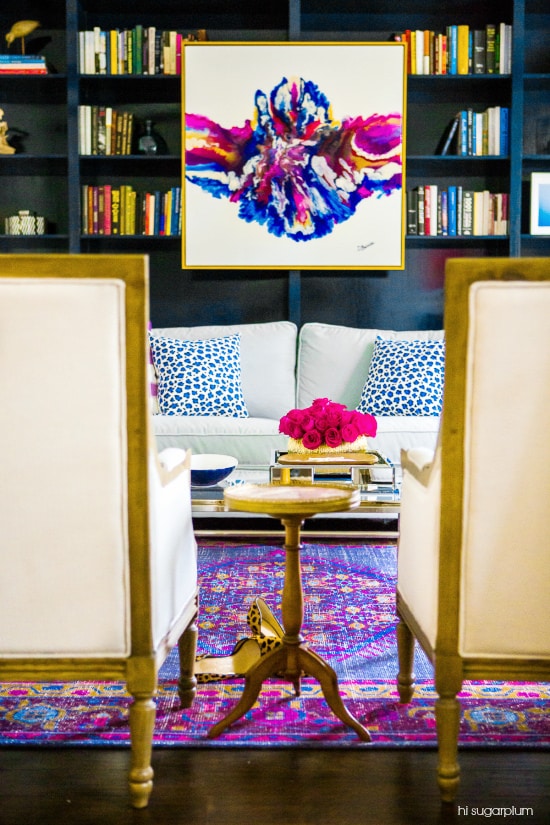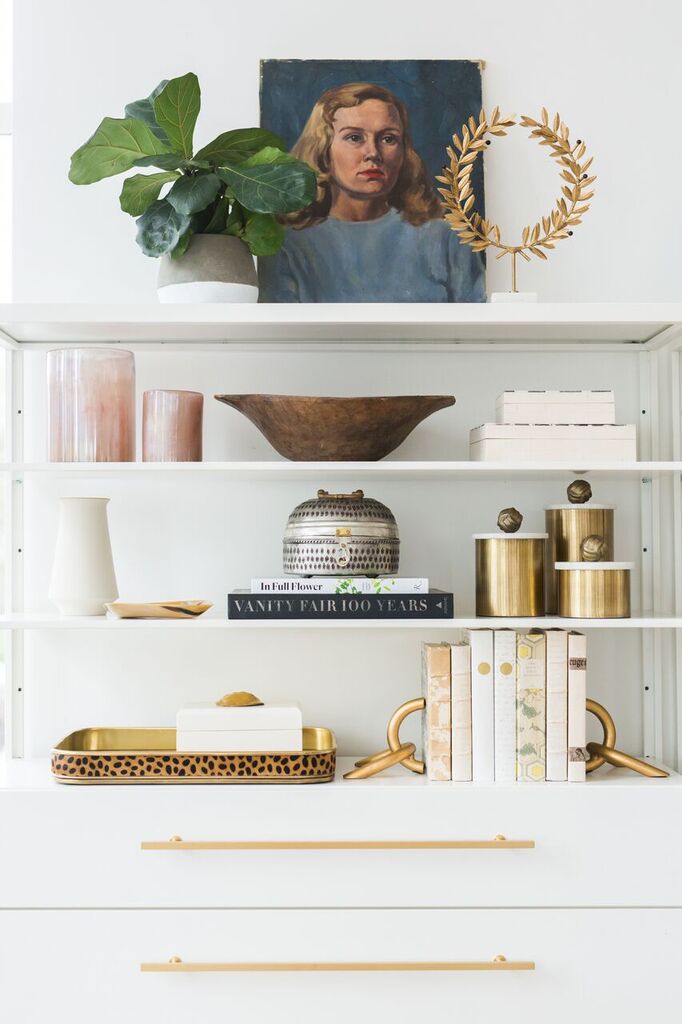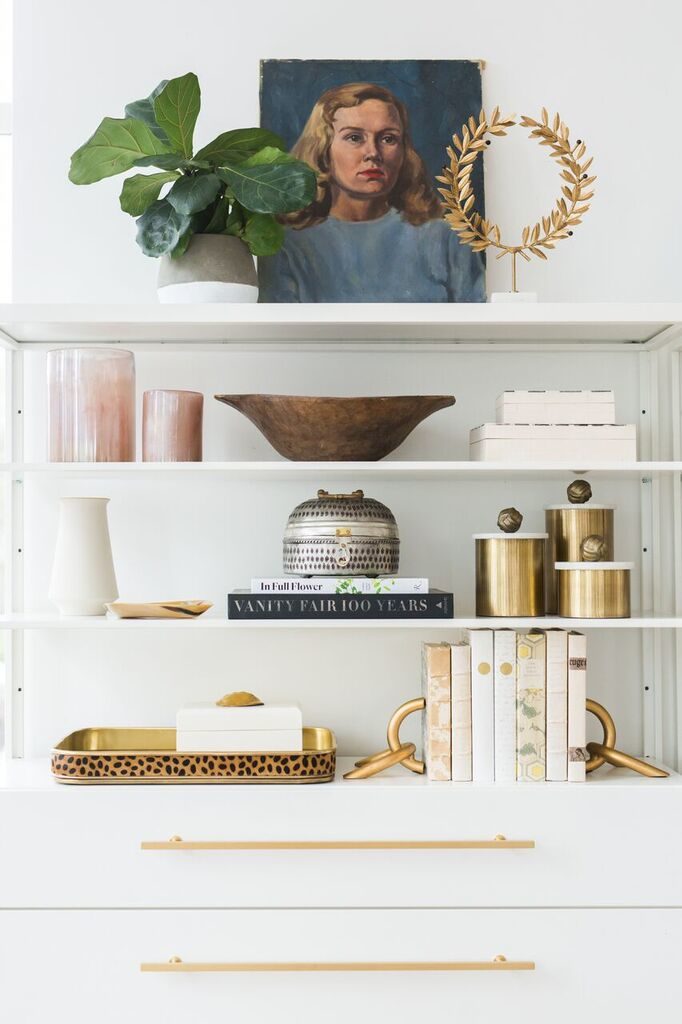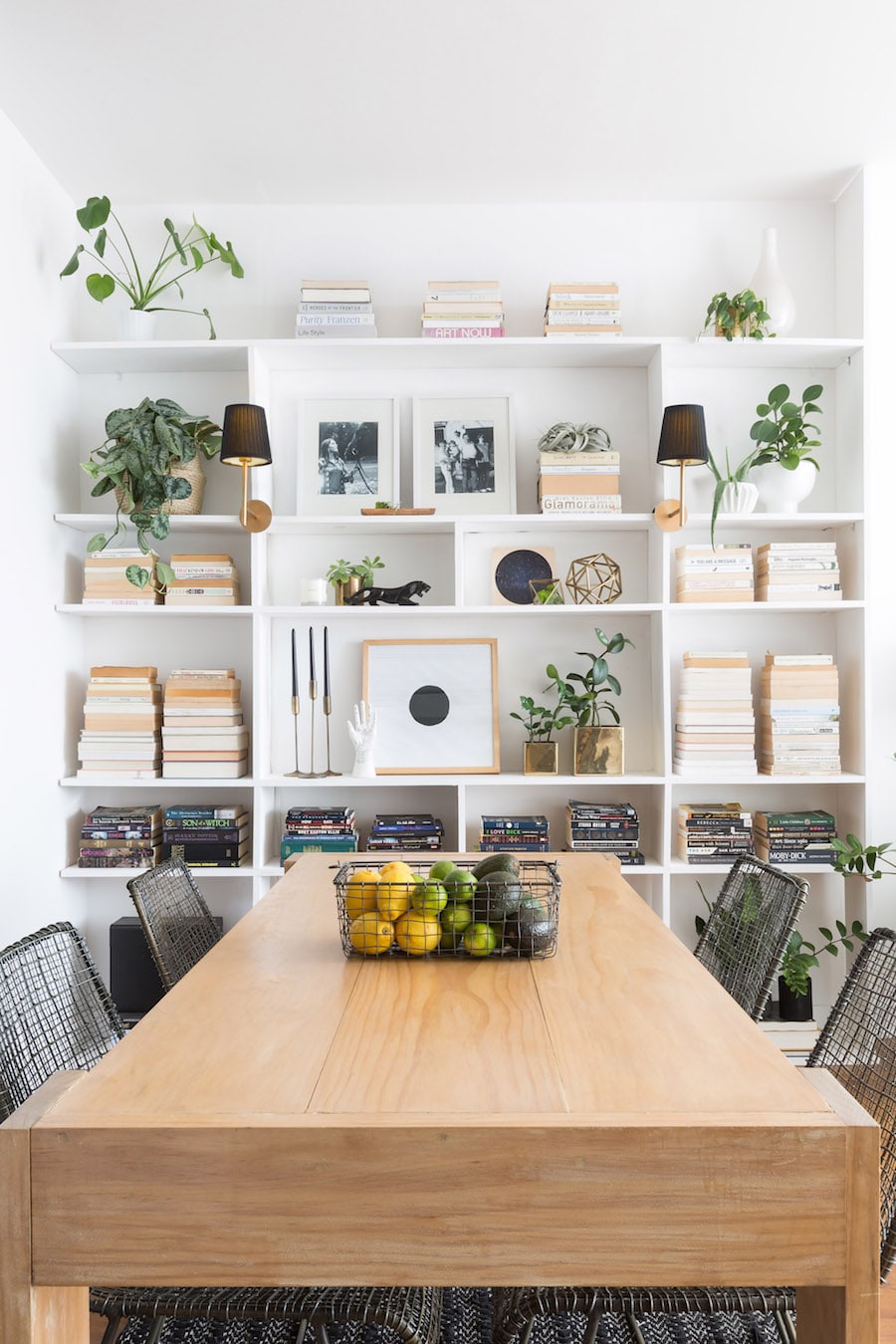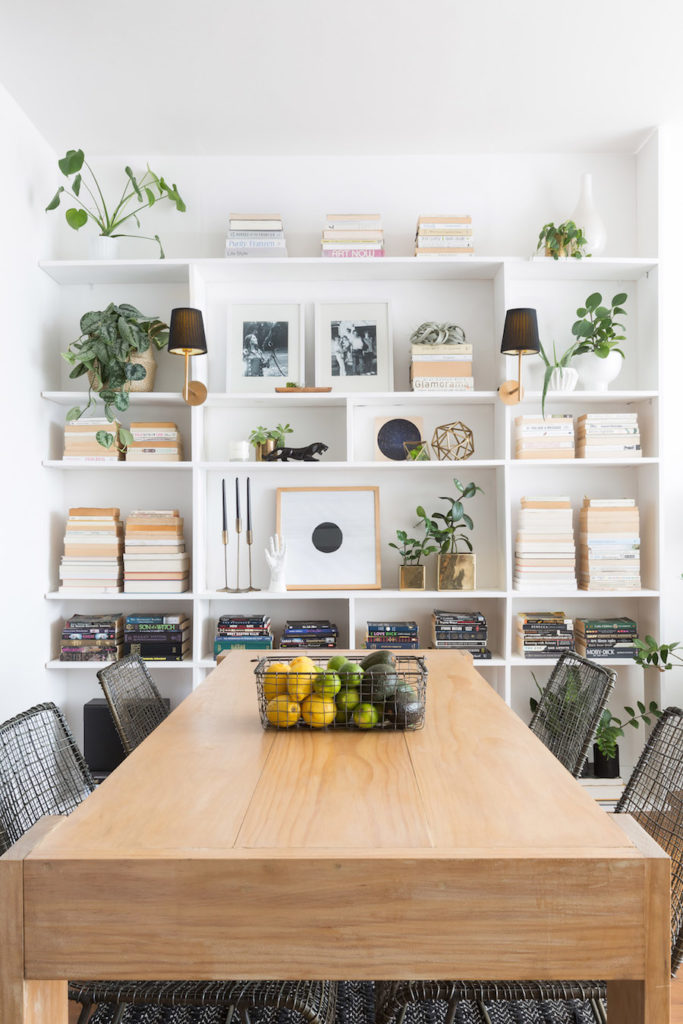 Layer in Greenery
Greenery is definitely in. Whether you opt for real potted plants or faux ones, greenery can make a seriously pretty statement. Trailing greenery adds a bold statement, while a small succulent is more subtle. Plus, the pots and containers themselves add a lot of visual interest and can be used to add a pop of color or some added texture—all very good things for bookcase decor.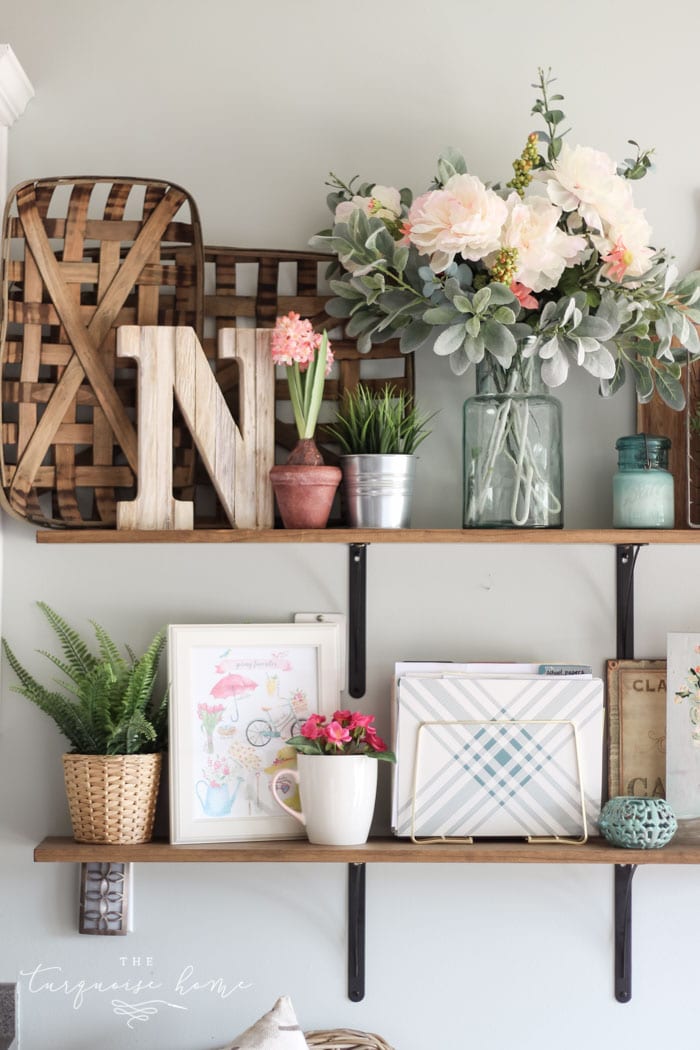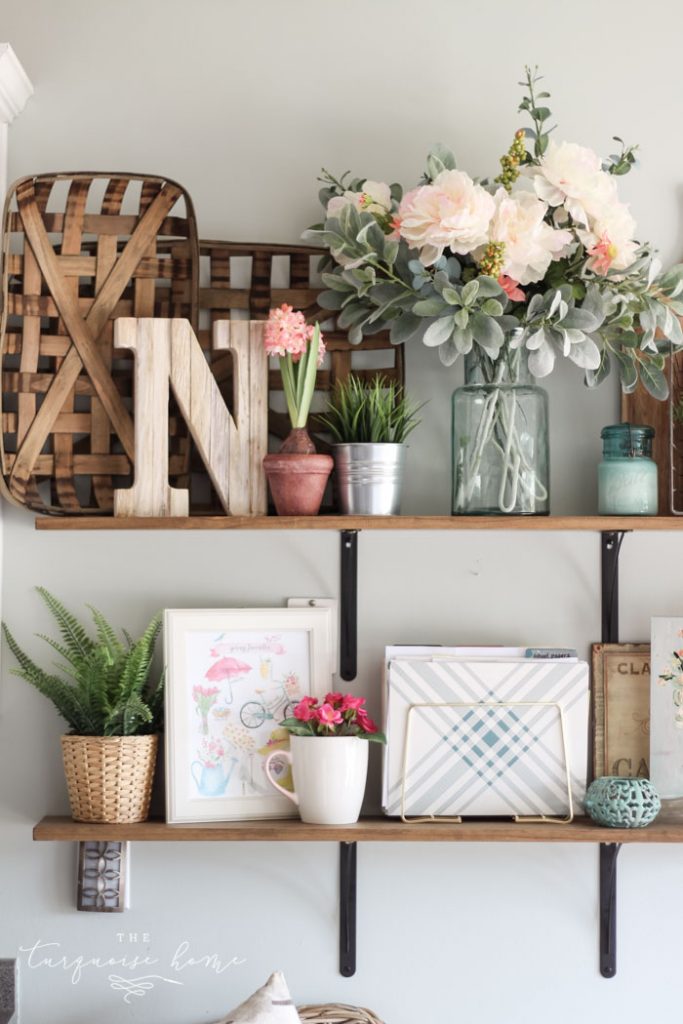 The Turquoise Home (that's me!)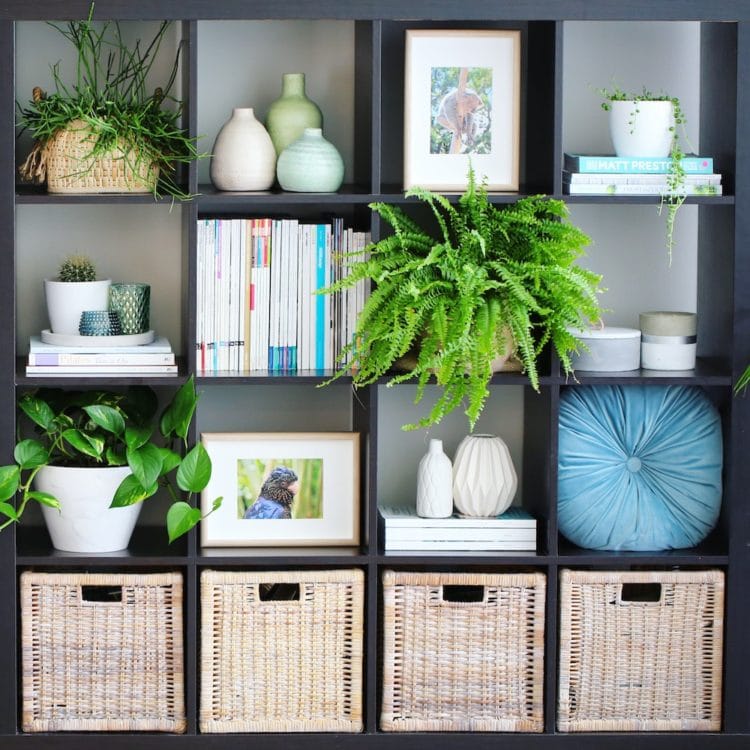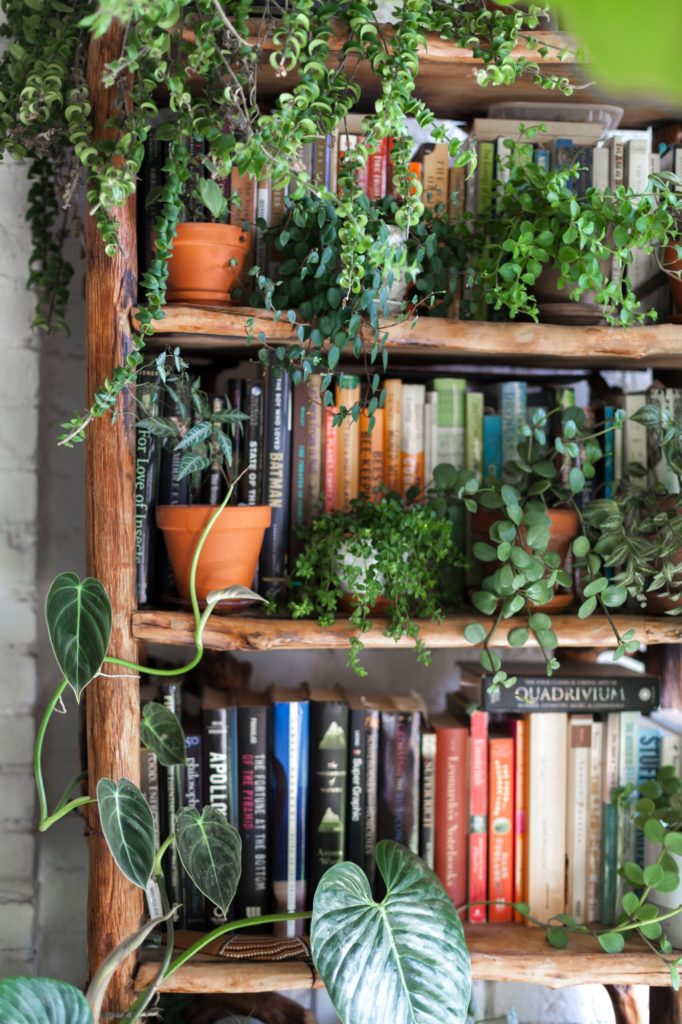 SHOP THE LOOK

Add Functional Storage as Bookshelf Decor
These days, who couldn't use a bit more storage? You can keep important papers or mementos hidden in plain sight within boxes that also decorate shelves. A stack of magazines or a set of books can be corralled in a wire basket to keep clutter to a minimum. Lastly, wicker baskets are also a great element to add when you are trying to learn how to decorate a bookshelf as they add the winning combination of both texture and storage.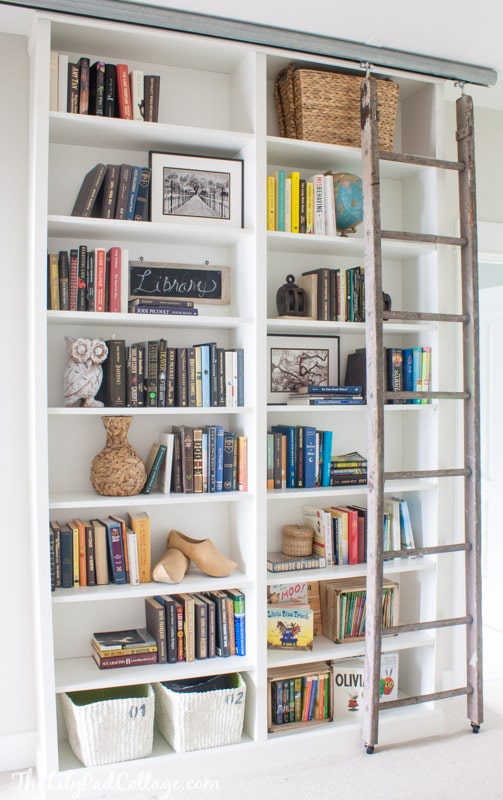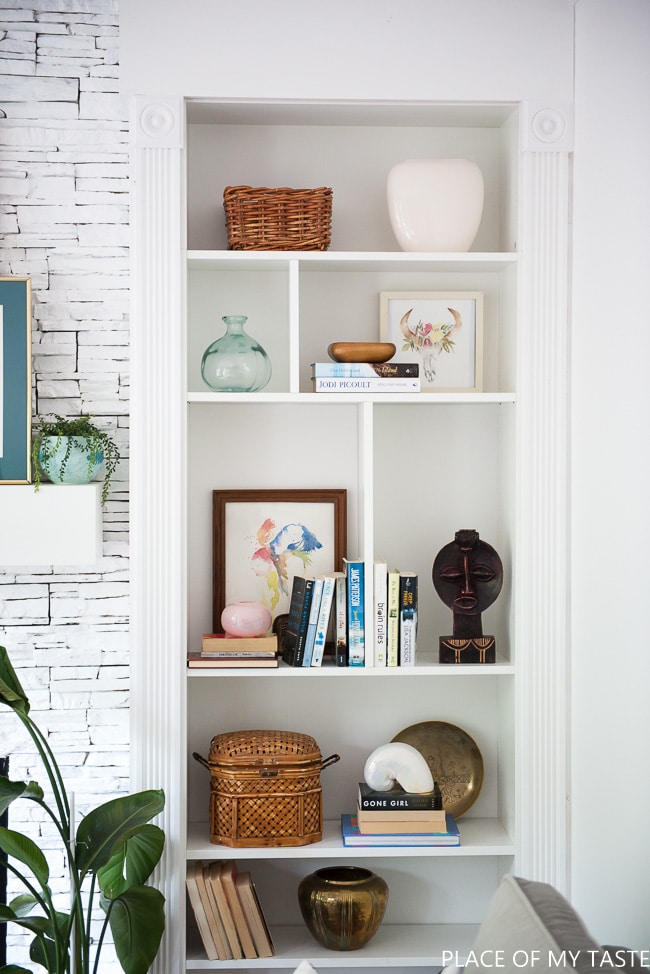 Add in the Unexpected
Lastly, who says there's a home decor rule about what you can put in a bookshelf? Again, bookcase decor is a low commitment project that you can have fun with. You can add bowls, lamps, ceramic figurines – anything as a focal point. If you love it, add it to your shelf and call it bookshelf decor!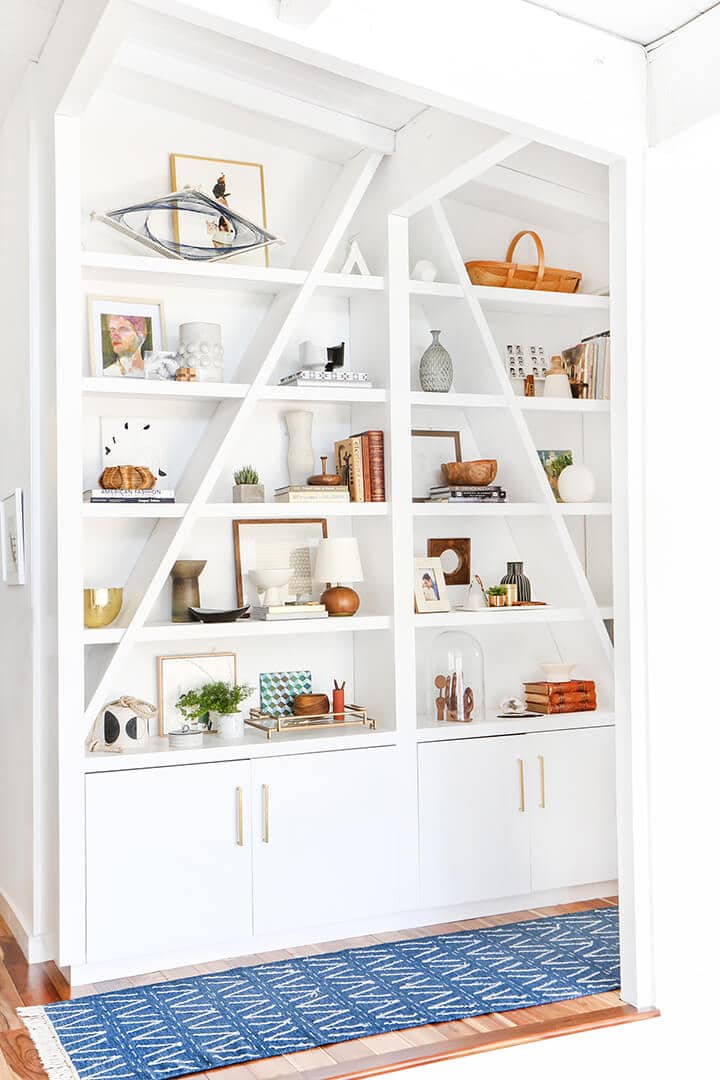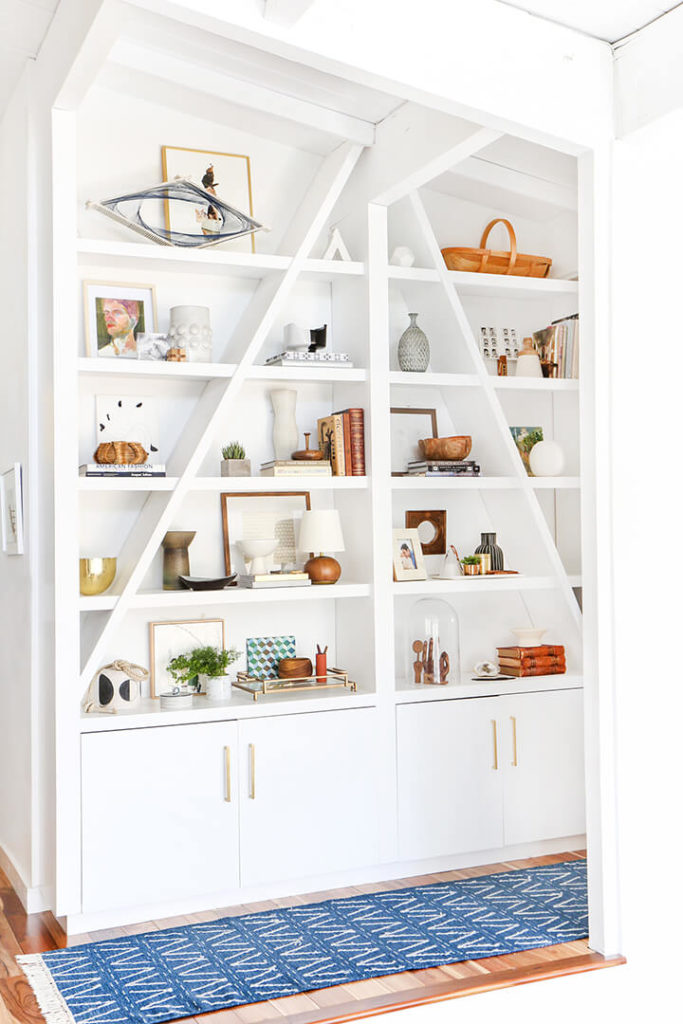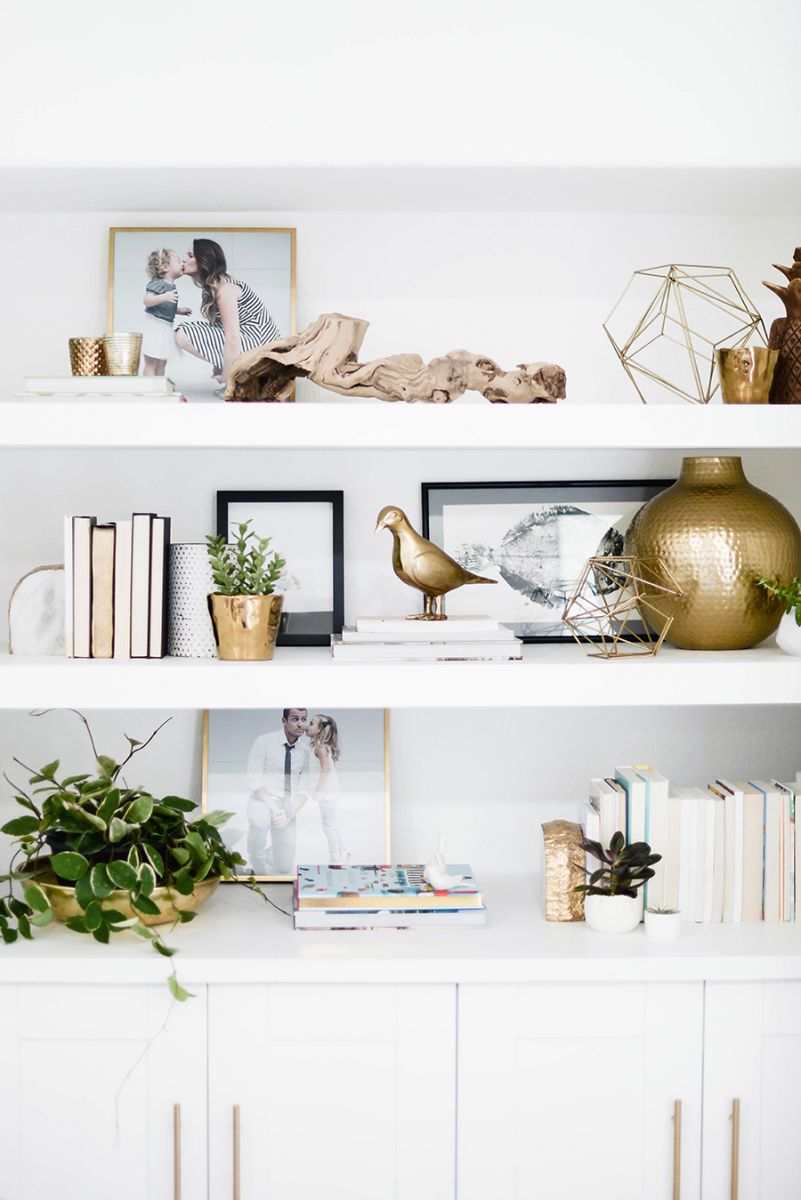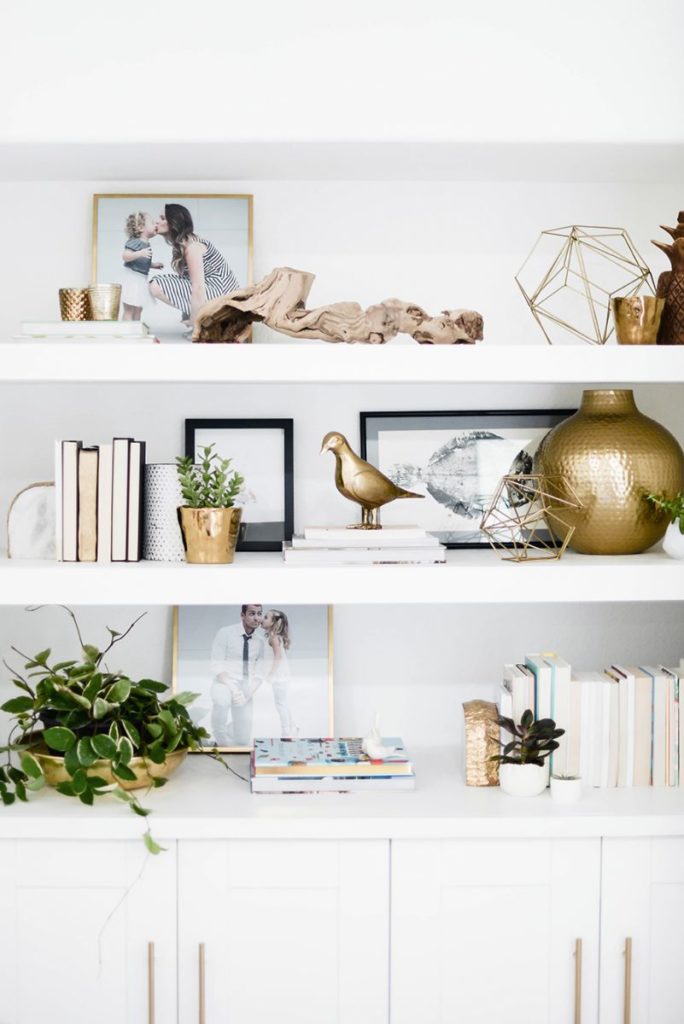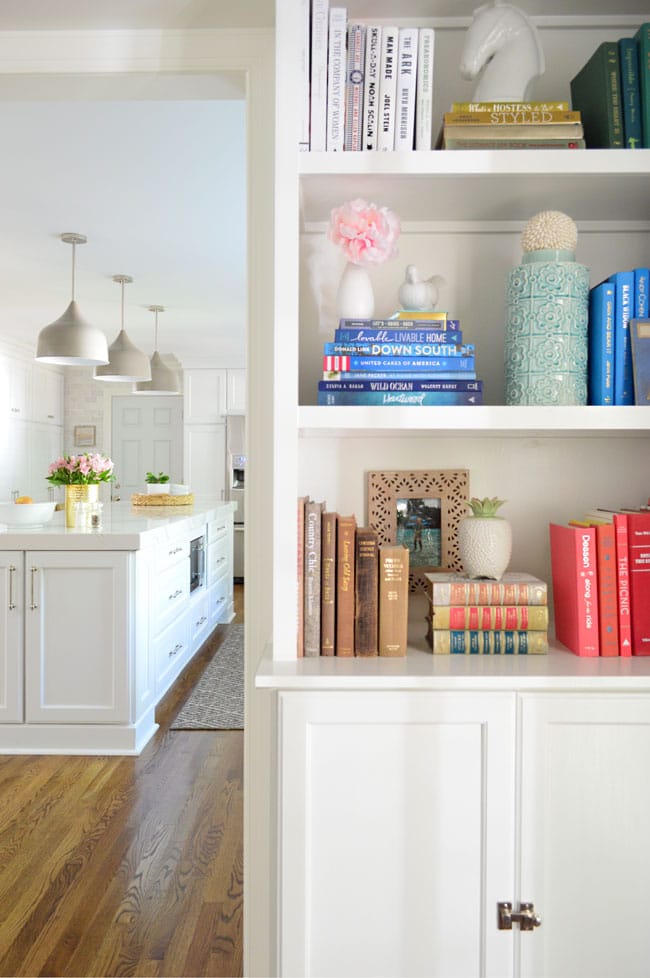 SHOP THE LOOK

So, are you ready to get started by implementing some of these shelf decorating ideas? I hope this post helped you learn how to style a bookshelf. Which way to decorate is your favorite? I kind of love them all!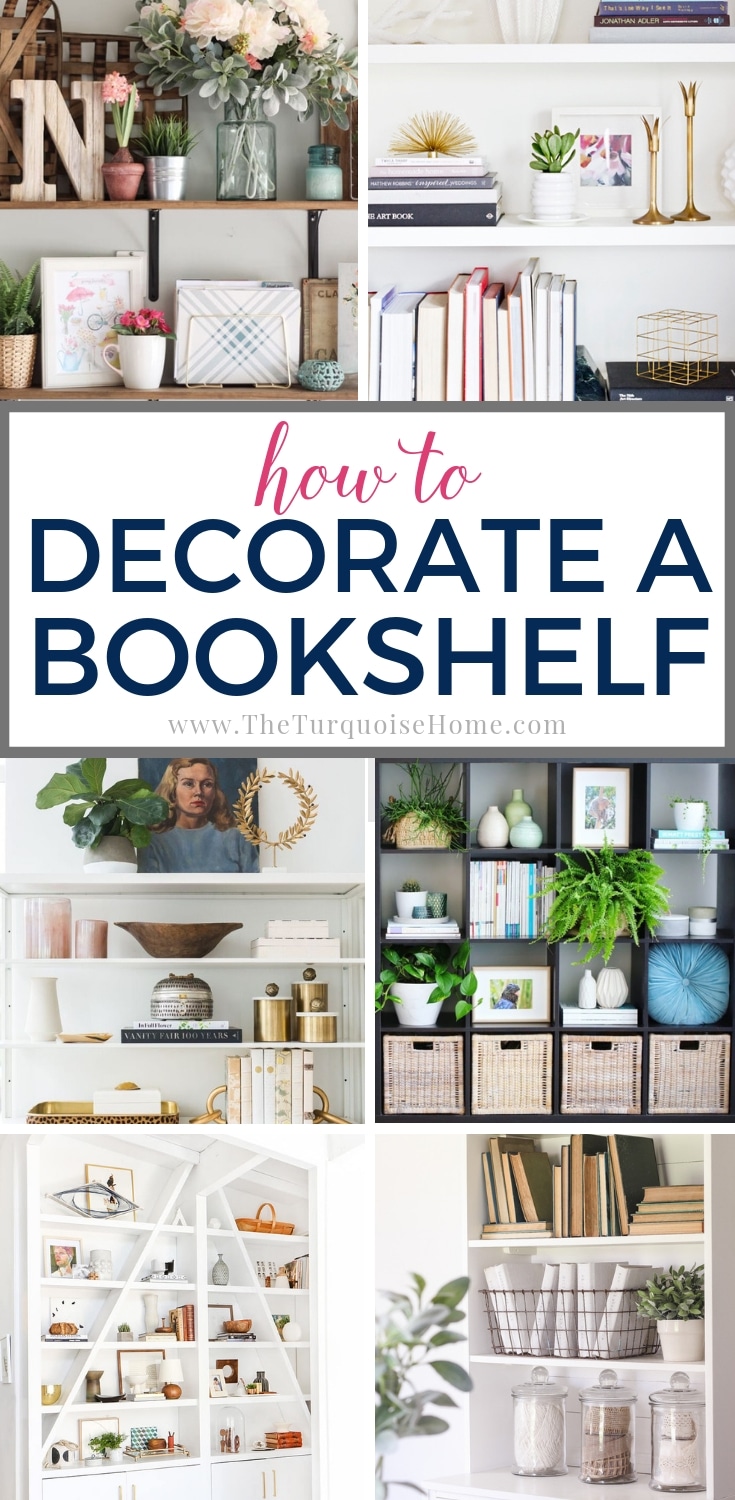 MORE POSTS YOU WILL LOVE:
Get Instant Access to my Guide to Customize Your Home on a Budget
Grab your FREE guide for 10 Ways to Customize Your Home on a Budget: simple projects to transform your home from builder beige to a home with character and charm!