From trays to interesting focal points, we'll discover the 6 classic tips for decorating a coffee table!
With all of our chatter about the new living room rug last week, I started thinking about coffee tables. We've never had a coffee table in our living room before.
In our old house, the living room was just too small for one. And in this house we've always had little kids, so we liked having the open floor space for them to just crawl around or learn to walk or practice their gymnastics as they forward rolled off the couch.
But now that my youngest is getting a little older, and I'm changing up the living room, I'd like to add a coffee table.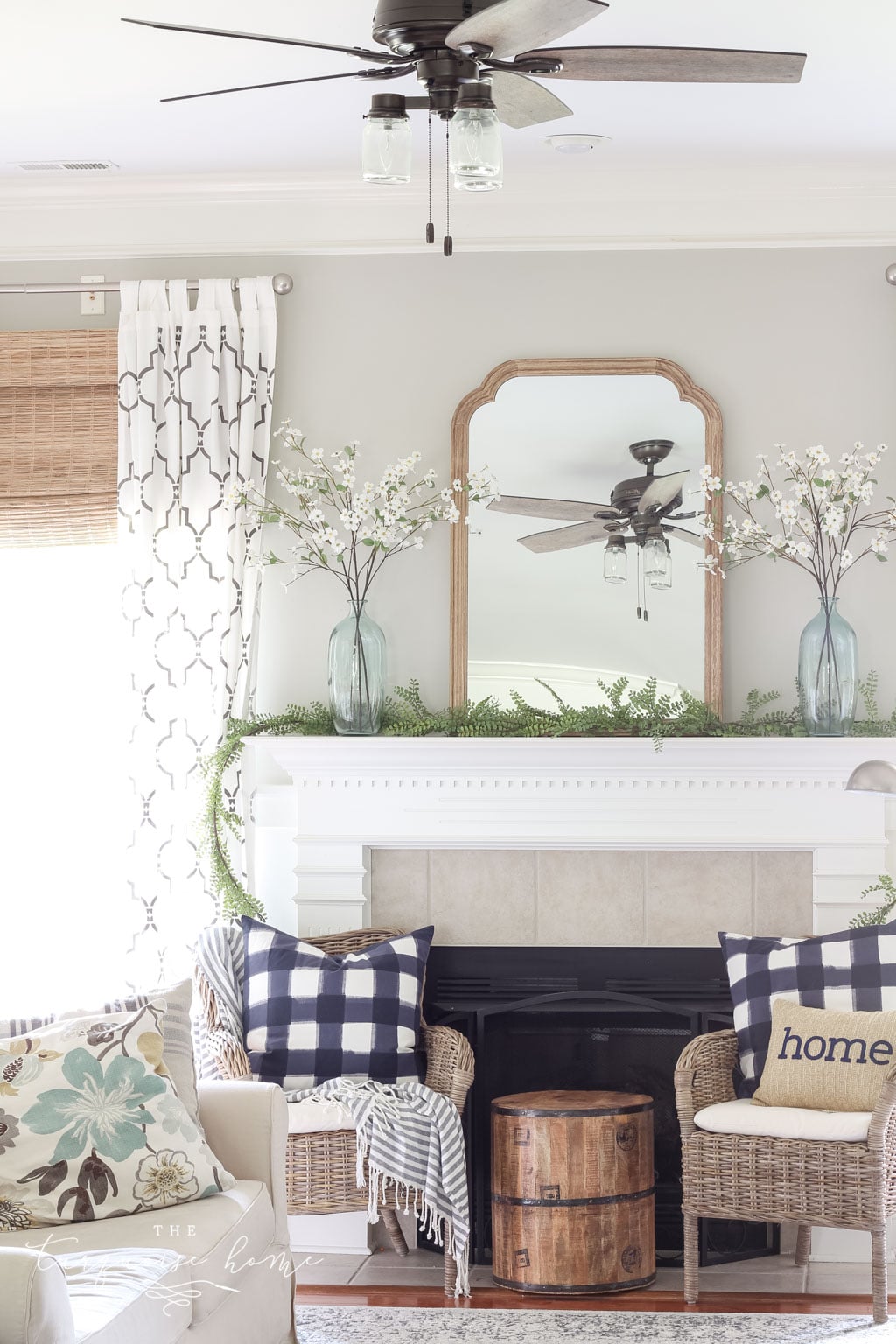 FREE BONUS!
5 Secrets Every Home
Decorator Knows
… to transform your home into your dream home!
And here's the honest to goodness truth. My coffee table will be gorgeously styled for photos, but 99% of the time I'm sure it will be strewn with kids toys, books and papers, kind of like the rest of the surfaces in my house. And yes, I try to pick up and put everything back each night (with the kids help), but just wanting you to know that I don't have any delusions going into this inspirational post. 😜
I've gathered some of my favorite photos of coffee table styling and how I would like to use my coffee table someday.
I heard a good formula once that the basis for good coffee table decor is Book + Plant + Interesting Decor Object = Stylish Coffee Table.
I would start with that and then see if I could add some functionality to it as well.
This post contains affiliate links for your convenience. See my full disclosure policy.
6 Tips for Decorating a Coffee Table
1. Start with a Large Tray
Starting with a tray or large bowl will make the whole vignette look more cohesive and grounded. I love the look of a woven, natural tray to bring in some texture to the table. Get a large enough tray so that it holds everything you want to put out. This will keep it from looking too cluttered.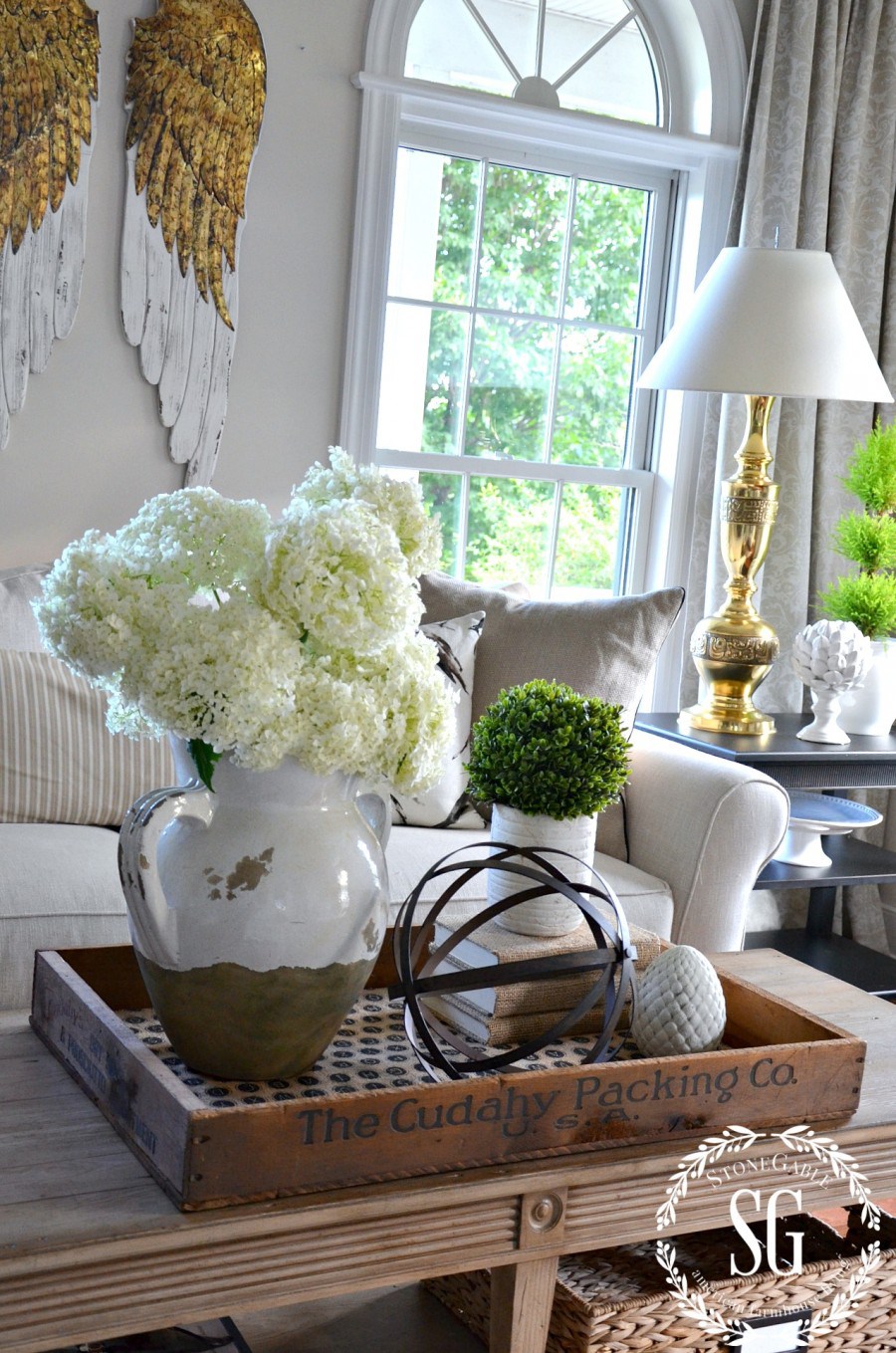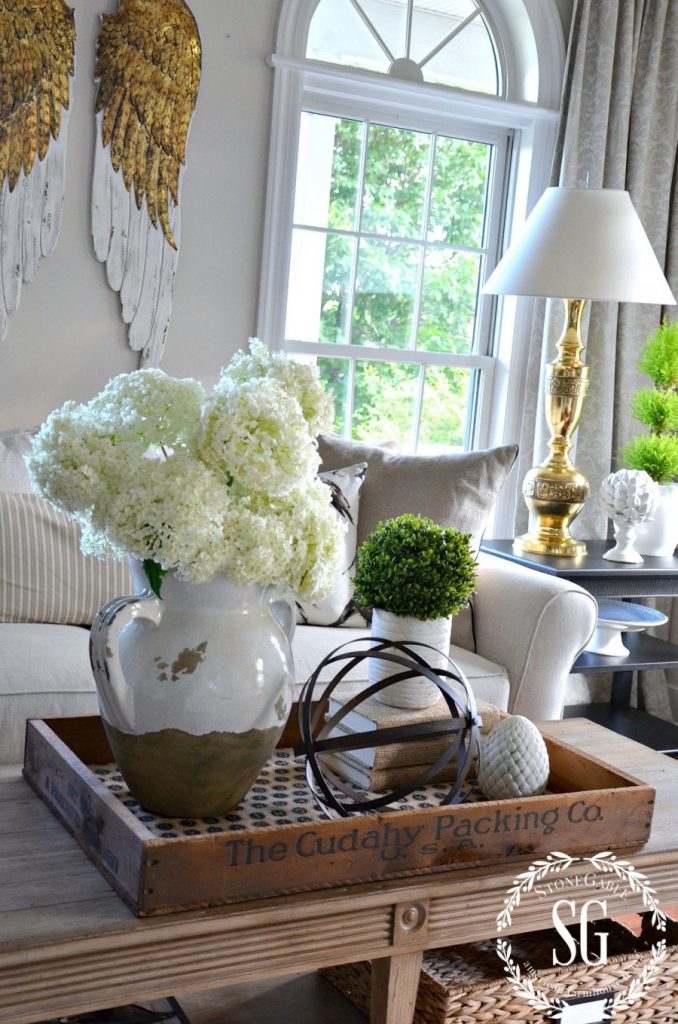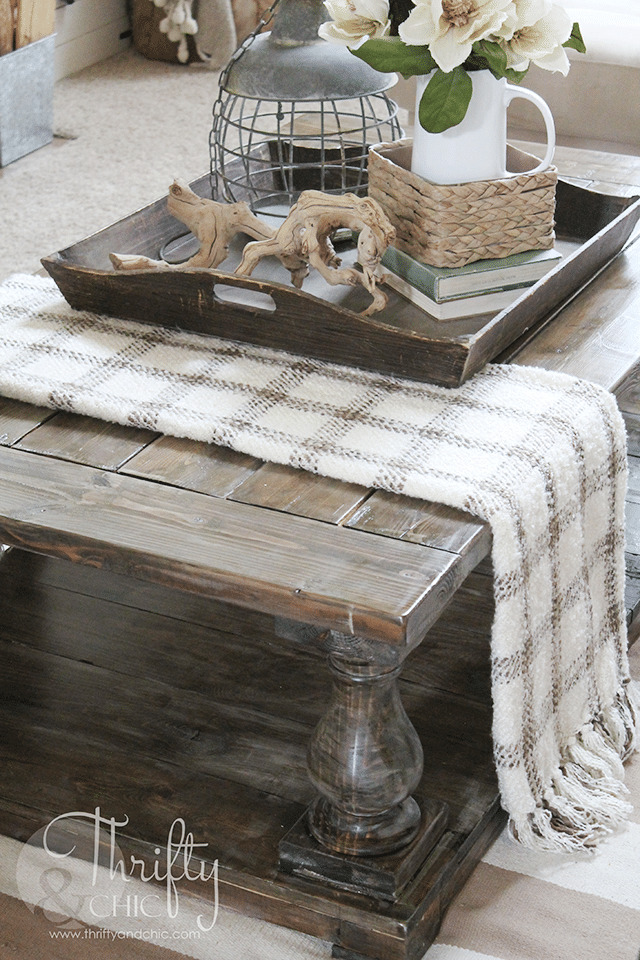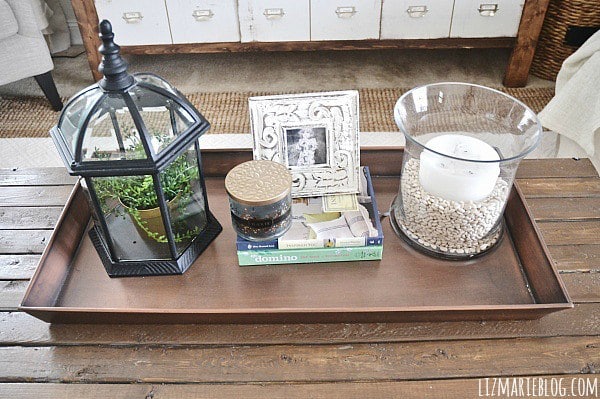 Click/Tap the images below to shop the trays:

2. The Interesting Large Decor Item
This could be a vase, fun stone, a live-edge wood statue or a fun, vintage corbel. Add something to your grouping that is the star of the show and a conversation starter. Another option might be putting a smaller item on a stack of books to give it some height!
I would be willing to spend a little bit more on this item since it's the coffee table centerpiece.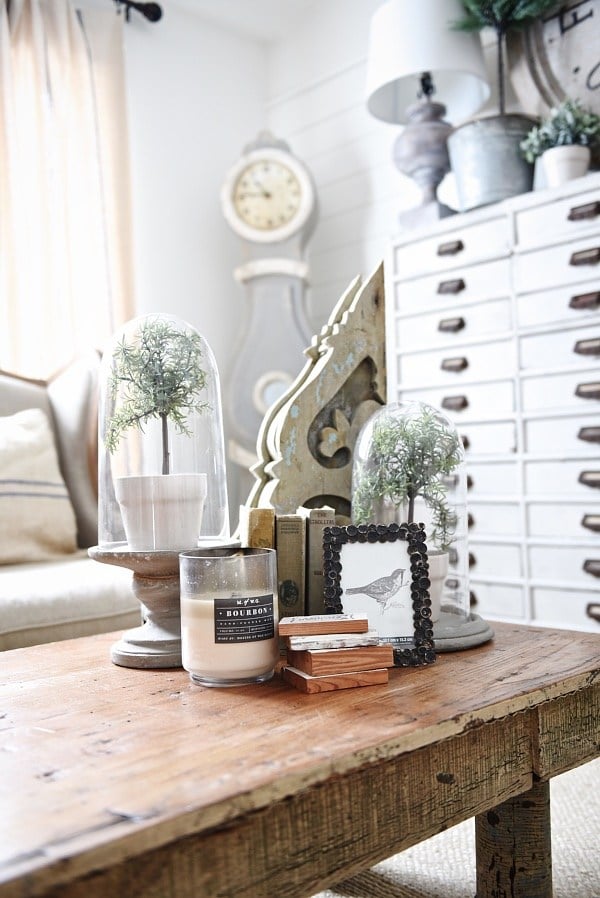 Click/Tap the images below to shop some beautiful interesting objects:

3. Plants
Give your space some life (or what looks like life 😉) with a plant. I'm usually going to go the faux plant route, because nobody wants dead plants in their house. 😜 But I've recently bought a couple of easy-to-care-for plants, so we'll see! A vase of fresh flowers would look beautiful as well!
I would suggest that if you are going to use a tall leafy decor item, make sure it's not blocking the view from one person to another.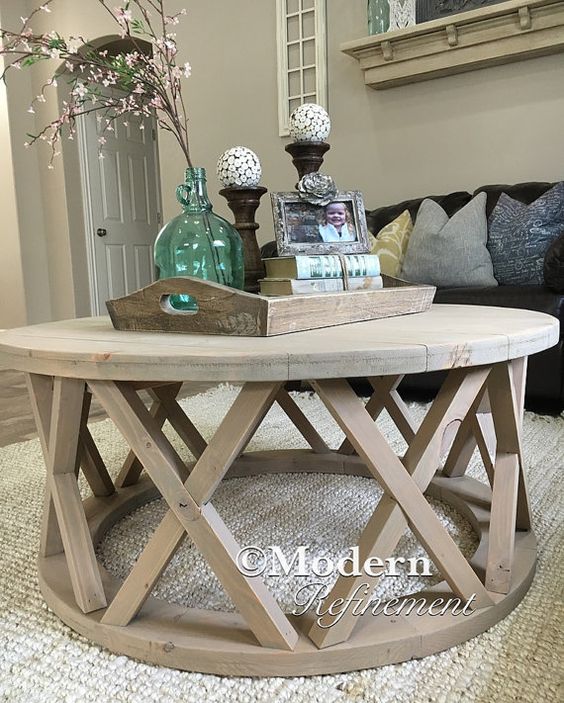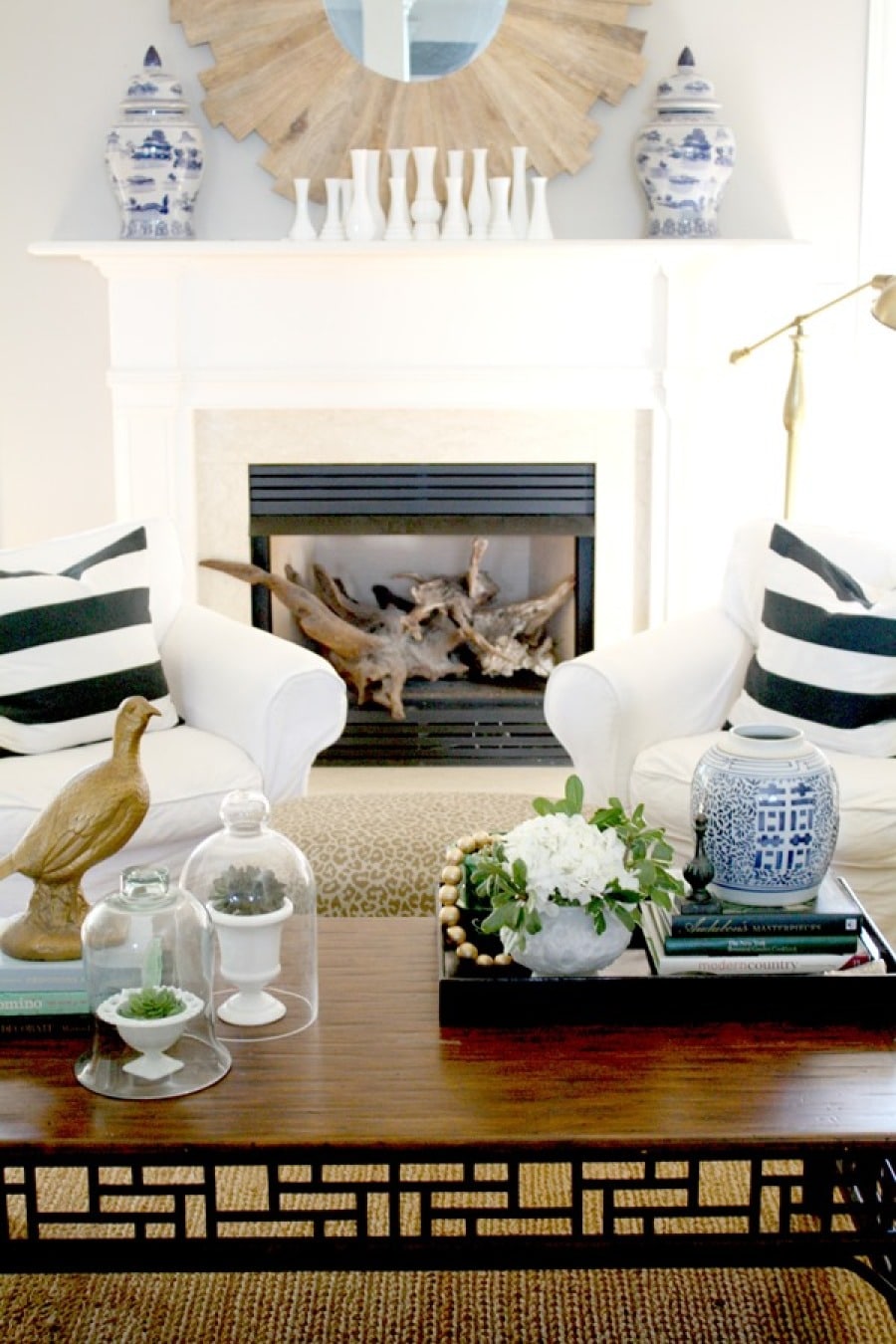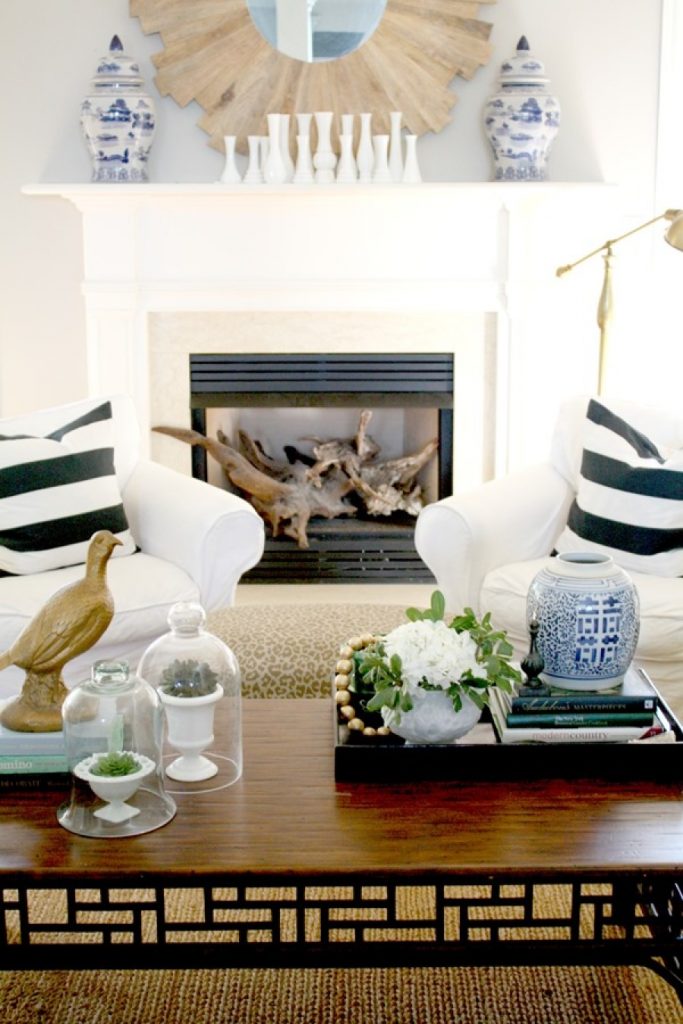 Click/Tap the images below to shop beautiful faux and real plants:

4. Bowls or Decorative Boxes for corralling smaller items
We used to have 4 remotes in our living for various TV watching situations, so a bowl for those would have been great! You might need a place to put matches for candles or pencils for working your crossword puzzles, the sky's the limit!
Whether you're gathering useful items or decorative items, a bowl or smaller tray is always a lovely way to keep the coffee table surface looking clean and simple!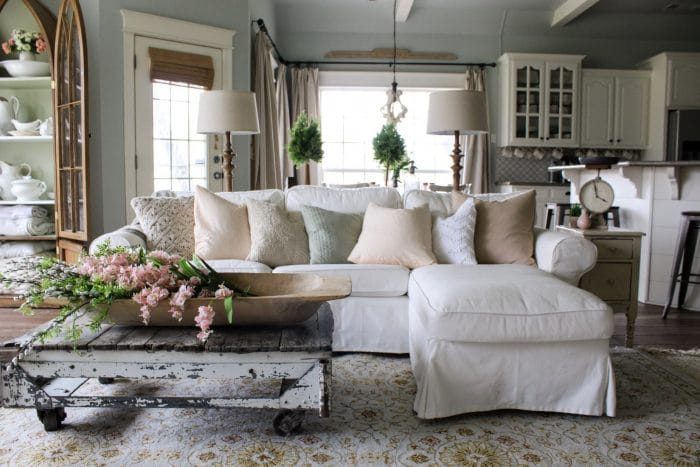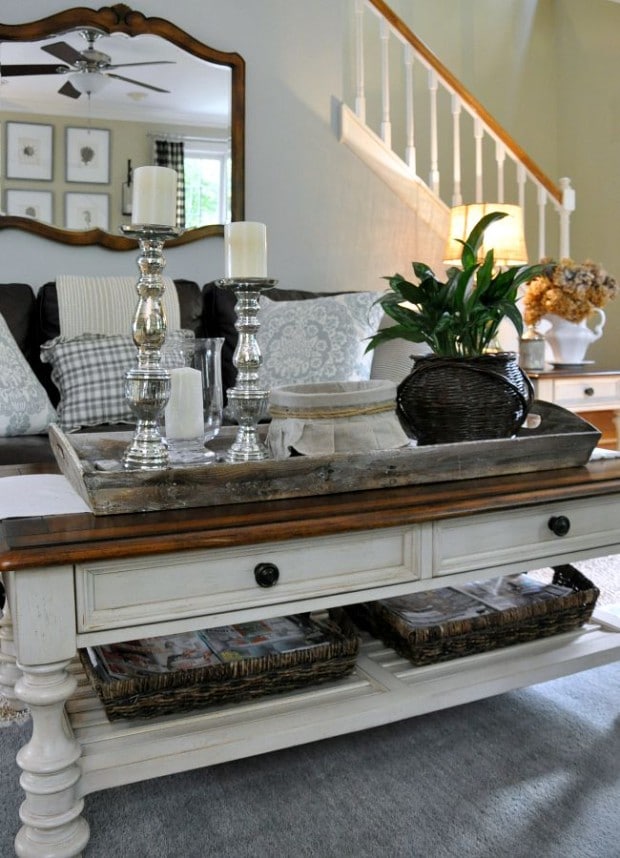 Click/Tap the images below to shop some gorgeous decorative bowls:

5. Add some Hidden Storage
Whether it's a closed coffee table or one with baskets on a lower shelf or drawers, using this decorative piece for extra hidden storage is always a good idea.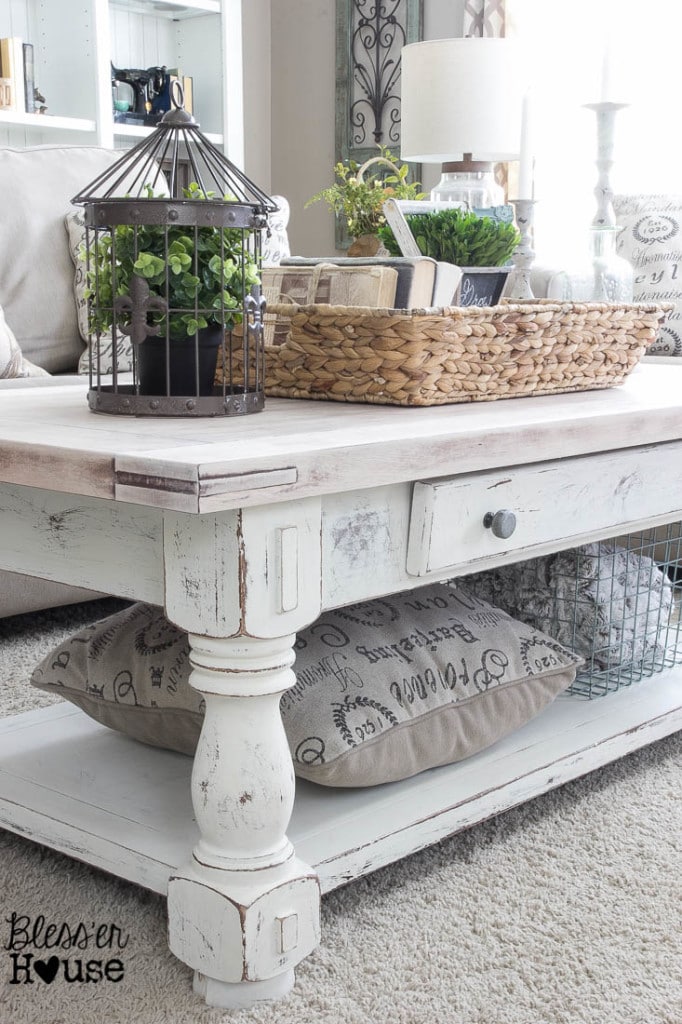 6. Less is More!
Don't feel like you need to fill up every square inch of the coffee table. Leave some room for people to prop their feet up, place a cup on the table or play a game. And if you're decorating the coffee table, maybe leave the end table empty so that there is more useful space.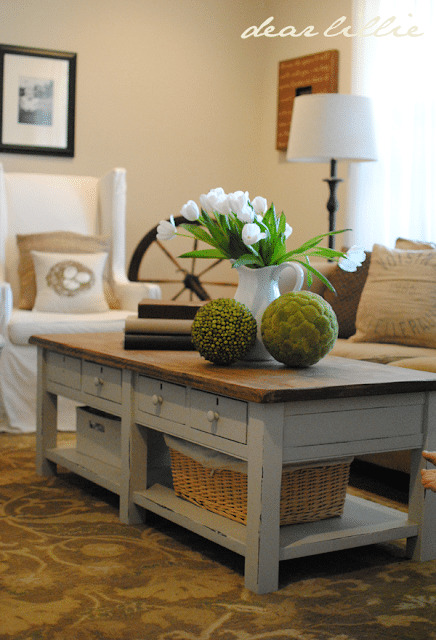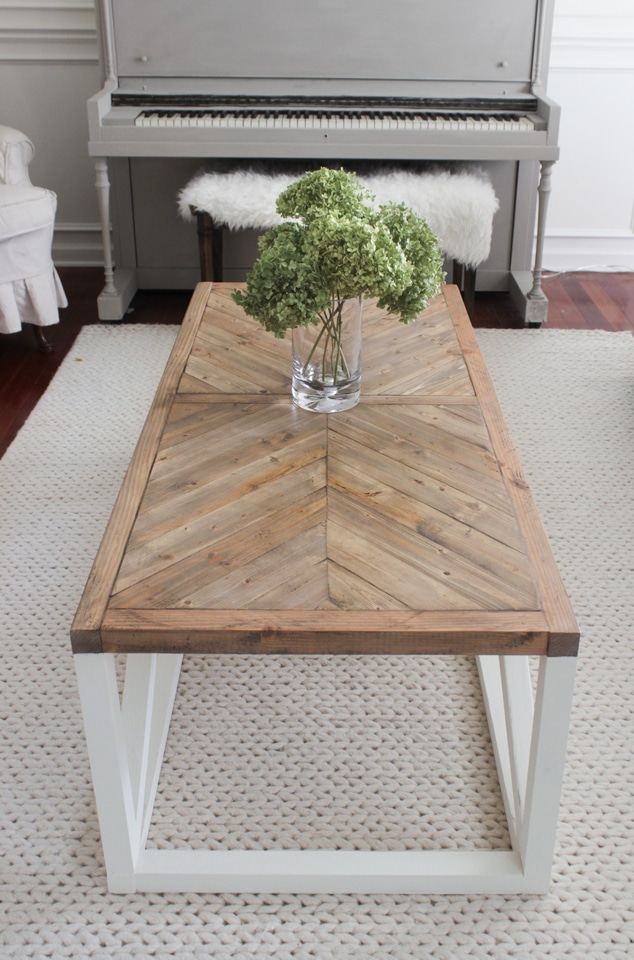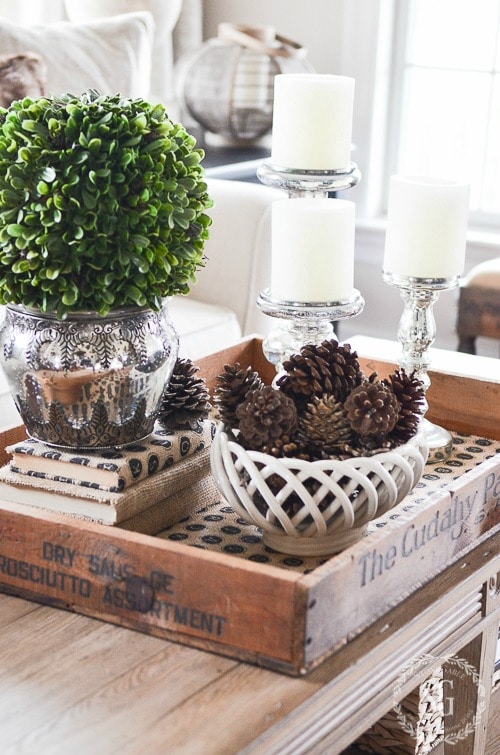 I hope you find those tips helpful! All of these gorgeous photos make me want to get to work on my DIY coffee table soon! We'll see if I can get the kitchen table painted, then I'll start working on the coffee table.
Beautiful Coffee Tables
If you're not a DIY kinda girl, then I've got you covered, too! Check out these gorgeous coffee tables!


SaveSave