How to Paint Outlet Covers
Don't let your outlet covers stick out like a sore thumb on your painted walls ever again! Enter painted outlet covers! Yes, it's a thing! I'll show you.
Have you ever thought that a white or off-white outlet cover looked bad against a painted wall? Painting them the color of the wall is an easy custom touch that will elevate your home and bring a smile to your face!
I'll be honest. It's never occurred to me to try to paint an outlet cover – until now! I'm in the middle of my dining room makeover. And I recently painted the trim on the bottom of the room to be Oyster Bay. (Sneak peek of the dining room coming along!! ☺️)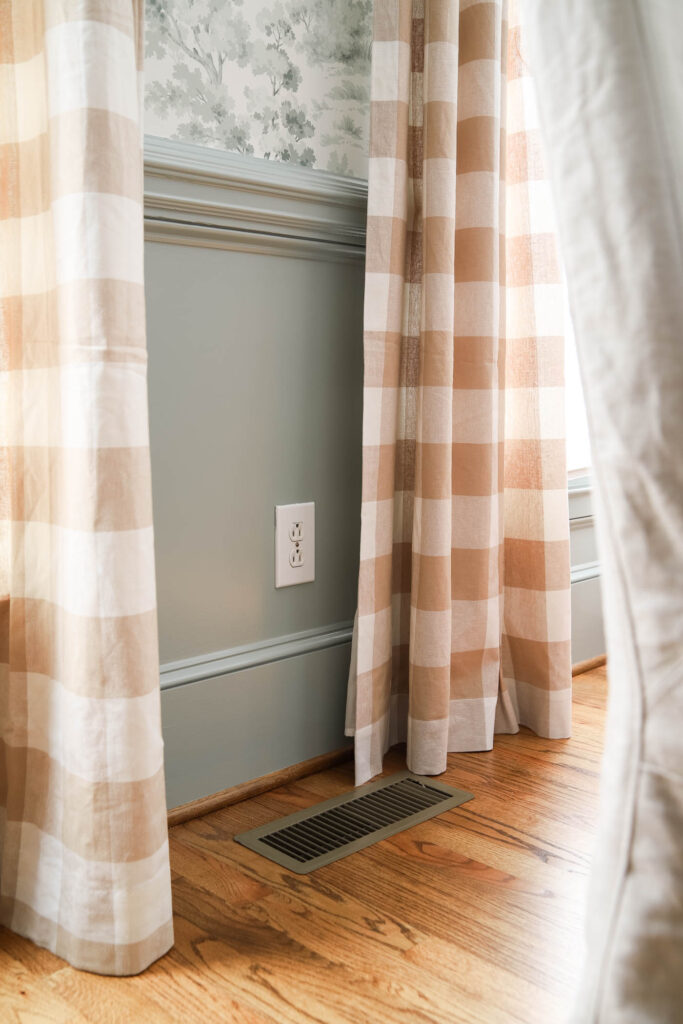 It's a beautiful green color, and it looked odd to see the white outlet against this pretty green paint. I think because it's painted wall "trim" on the bottom third of the wall, is why it bothered me more than when I am painting a flat wall.
I recently painted the trim on the lower part of my powder room, but I wanted to use brass outlet covers in there. So, it didn't even occur to me to paint those the wall color.
So, the white covers looked funny to me on this green lower part of the wall. Surely there is a solution, right?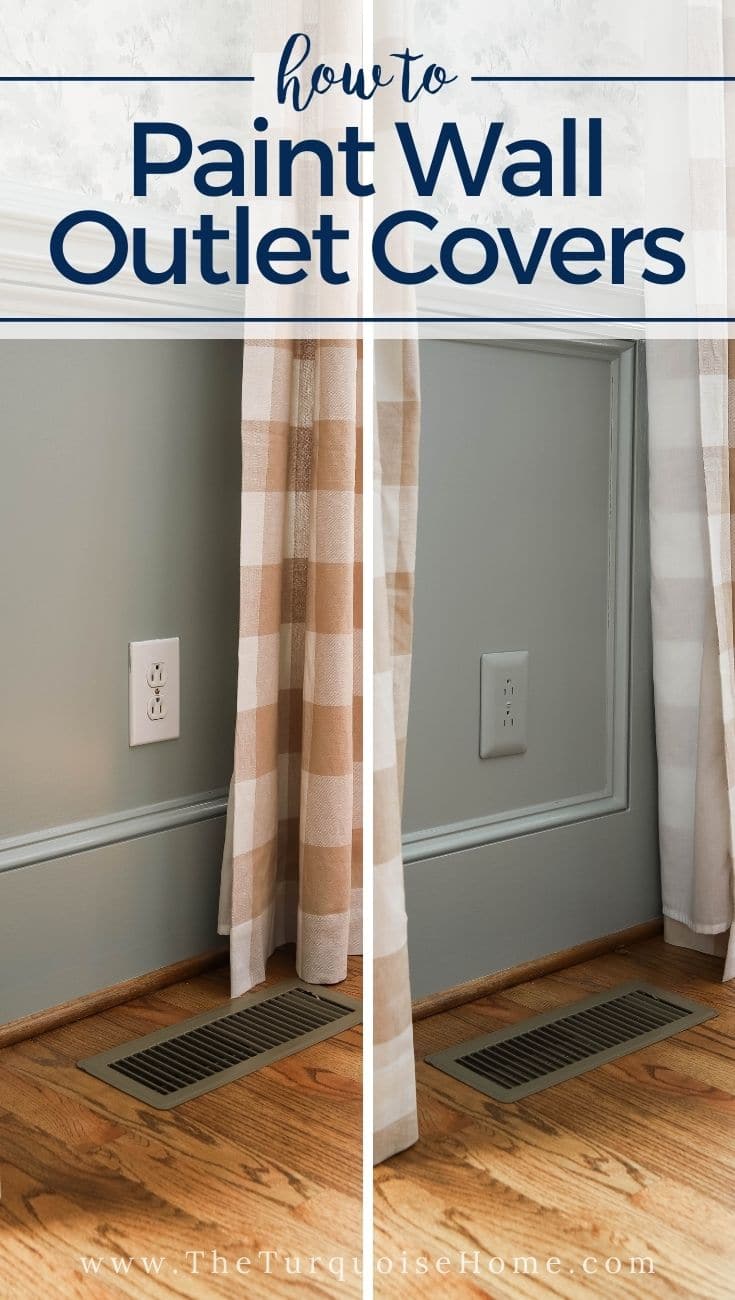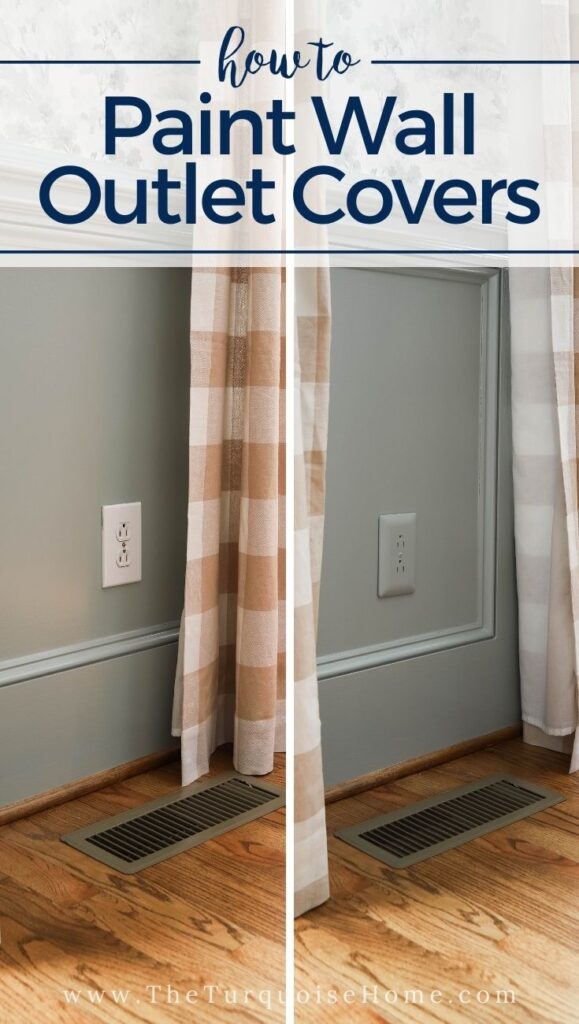 This post contains affiliate links for your convenience. See my full disclosure policy.
Painting Outlet Covers – the easy way!
Originally I thought I might paint some primer on the existing covers, but I was wary about painting the actual receptacle where you plug the plugs in. (I'm not technical enough to know the official name.)
So I went on a hunt, and I discovered these textured wall outlet covers that are advertised as paintable wall covers!
They don't say they are "paintable" on the package, but they say that they are online, so I went for it! And the trick is that they stick out over your entire existing outlet and they come with a paintable screw, too! So you don't have to worry about any of the original white outlet showing.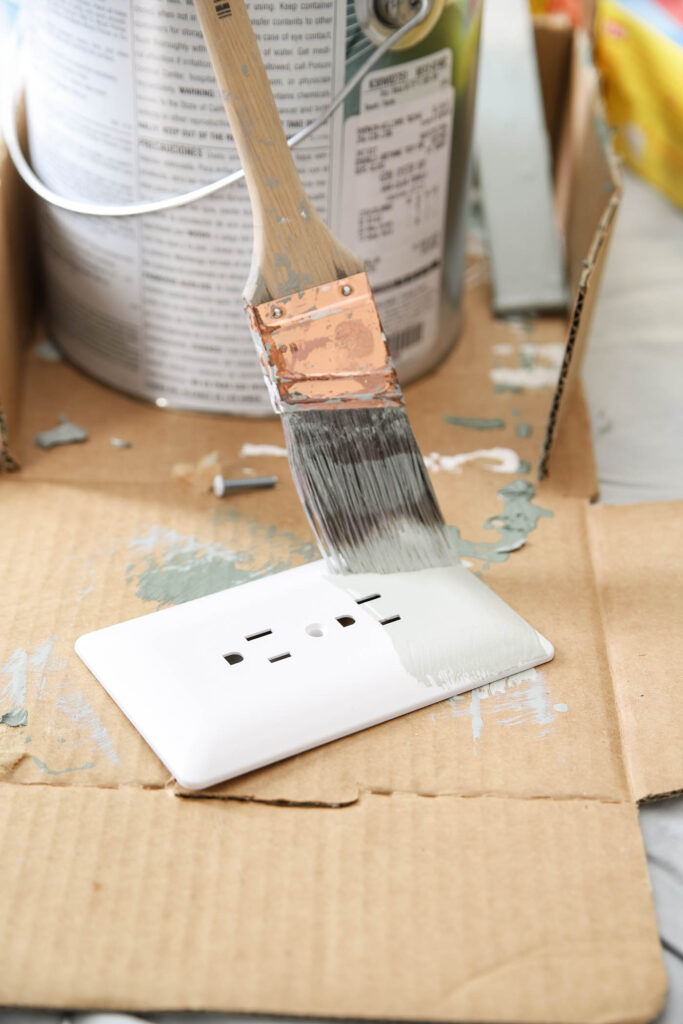 Supplies You Will Need:
Paint – I used the same semi-gloss paint I used on my walls.
Paint Brush or roller
Screw driver
How to Paint Outlet Covers
The process is so simple!
Just remove the old outlet cover.
Paint the new textured outlet cover and the screw.
And screw it in place!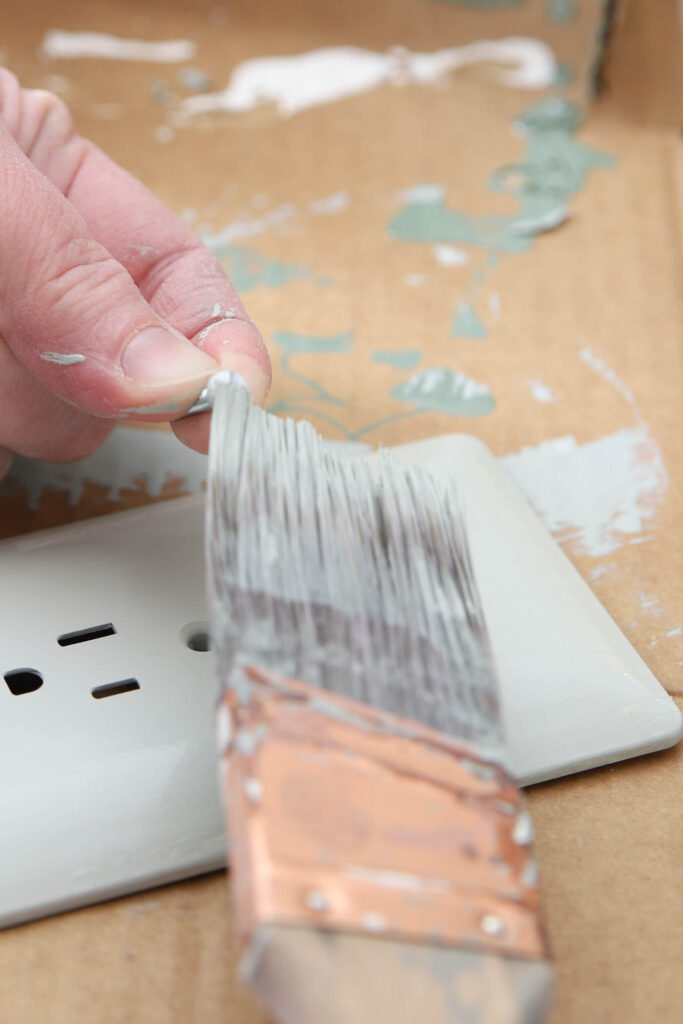 I painted two coats of paint on my covers before I installed them. I'm sure rolling the paint on would have been better, but I had my Purdy paint brush right there, so I used what I had.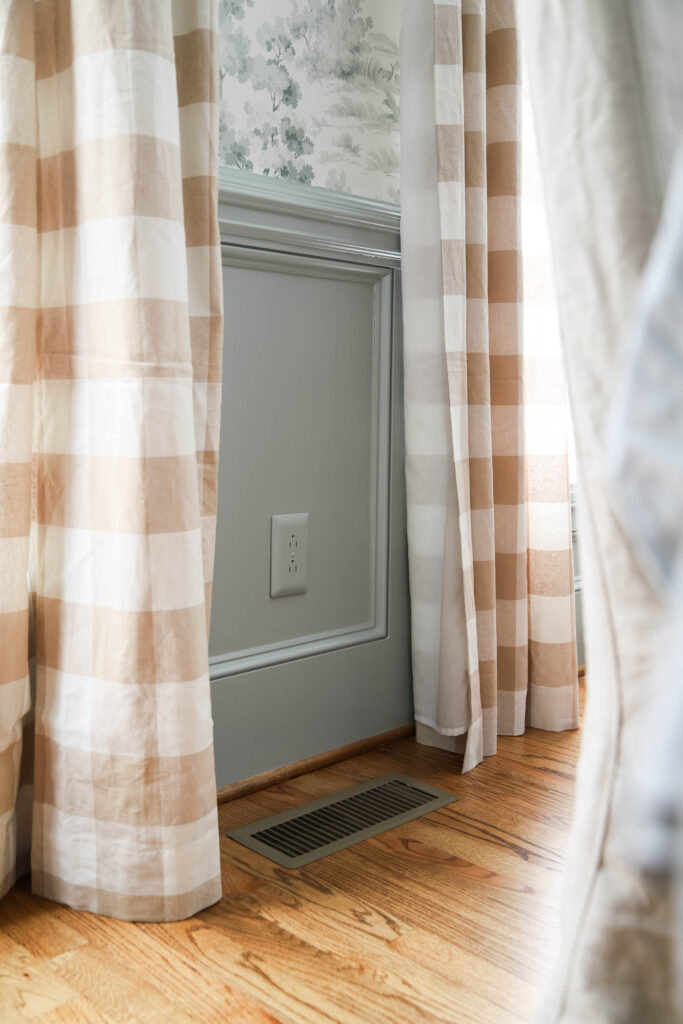 I'll for sure be going around the rest of my house looking for places to use these new outlet covers. I'm looking at you, navy living room! 😜
Did you know about these paintable outlet covers? Have you used them in your home? I just wanted to pass along this little tip in hopes it could be something you've been looking for, too!
MORE POSTS YOU WILL LOVE: