The 10 Best Mudroom Ideas
Great mudroom ideas are essential for trying to organize all of the chaos that is backpacks, lunch boxes, papers and more! It's true that a well-thought-out mudroom is a game-changer in any home.
In my own eat-in kitchen space, I had to create a "mudroom" out of a tiny piece of wall and a wall of windows! So I added a row of hooks along with a mirror with cubbies and a wall calendar. It sits right in our eat-in kitchen, but it's the only space available near our back door.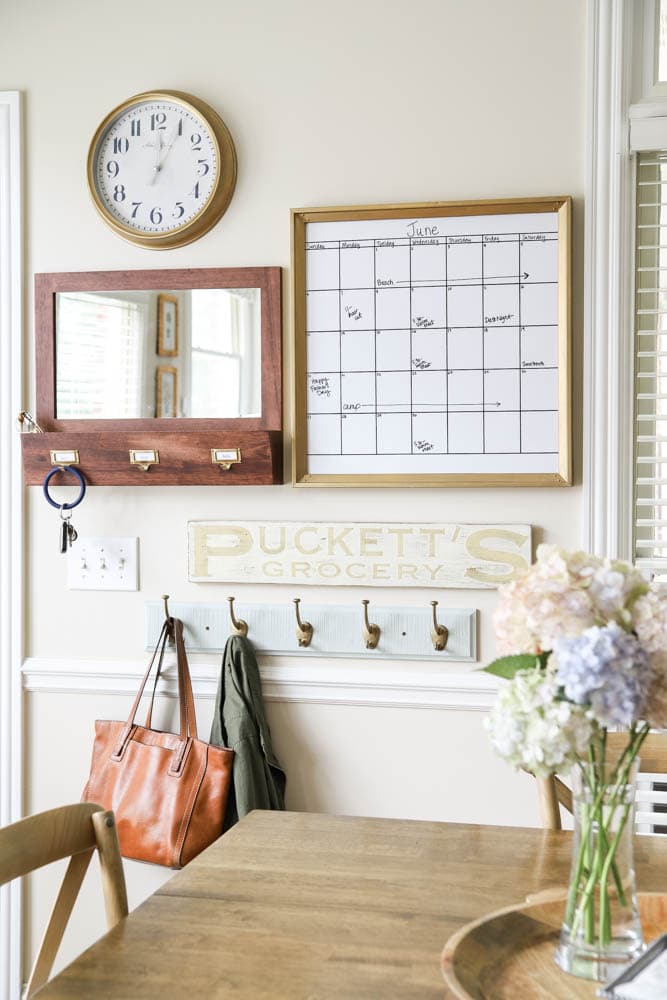 And then I added a storage bench with drawers under the wall-to-ceiling windows on the other wall. I would have loved to have more space for our "mudroom," but being creative has worked well, too!
This post contains affiliate links for your convenience. See my full disclosure policy.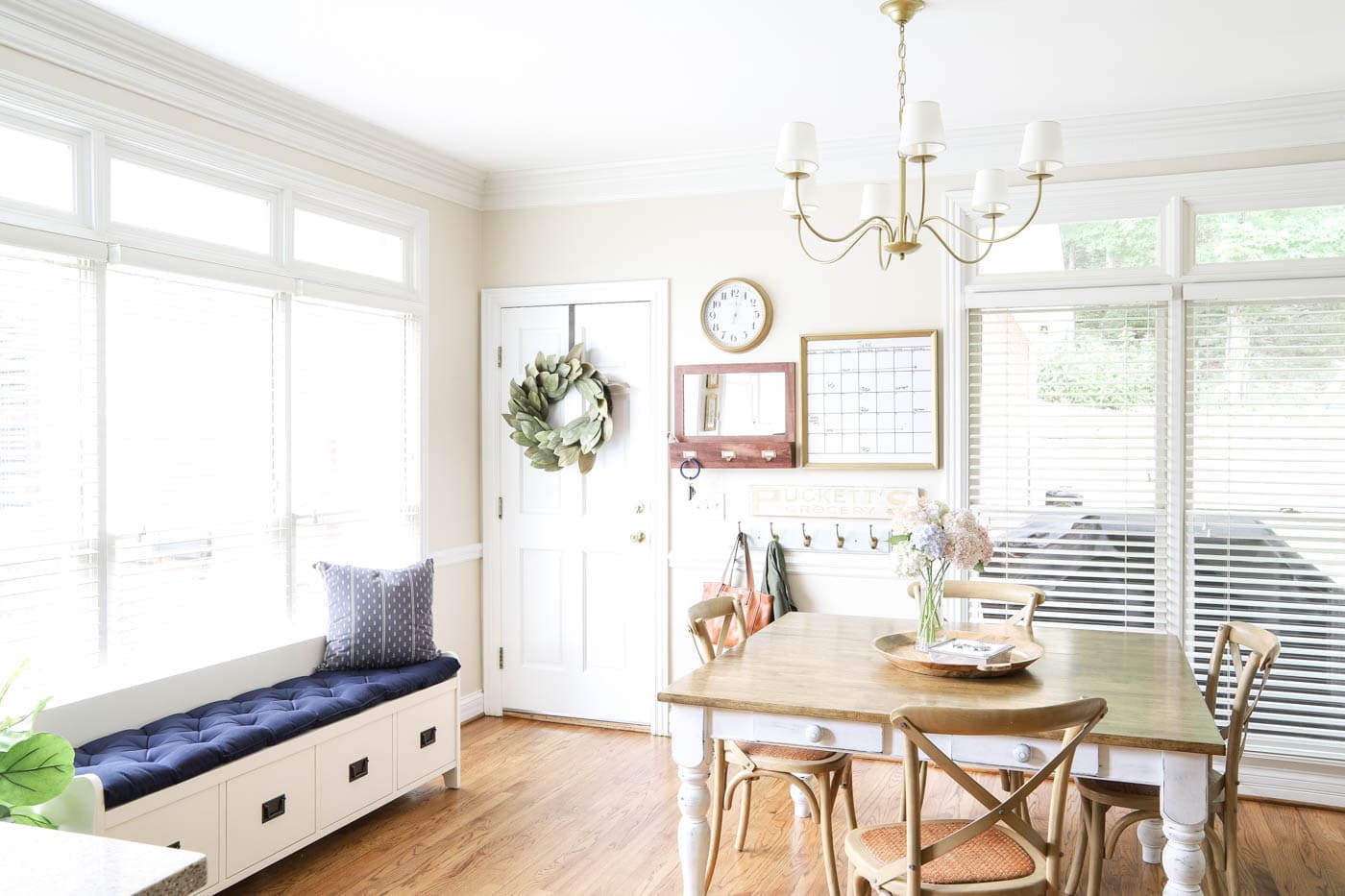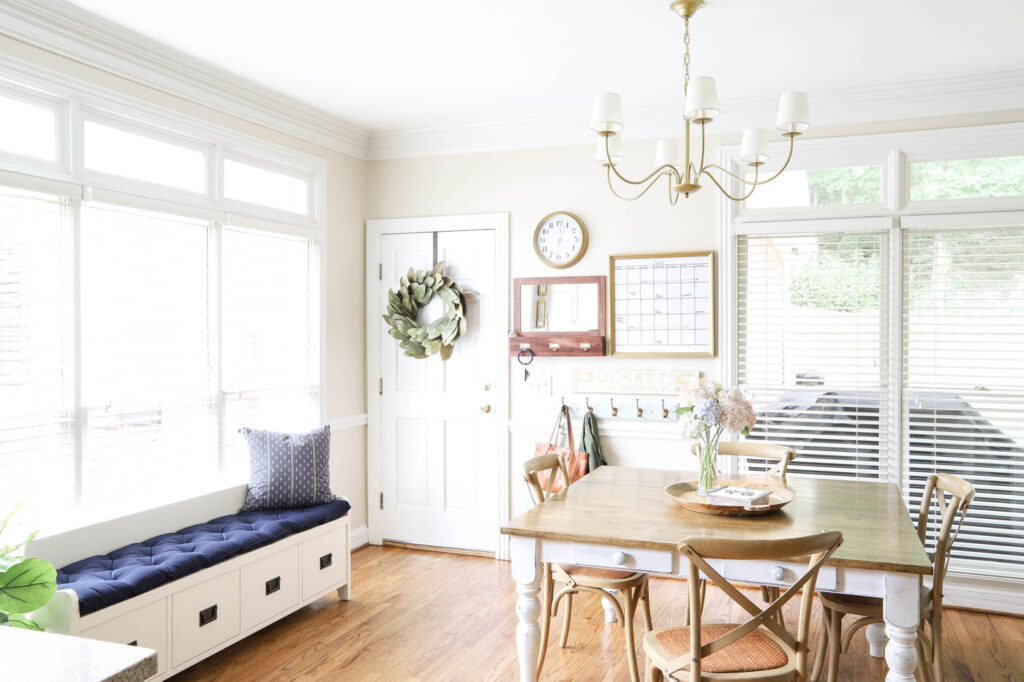 Tap the images below to shop the space:

So whether you have a large space or small, there's some great ideas here to help you maximize your home!
Related: 15 Small Entryway Storage Ideas
10 Great Mudroom Ideas
Enjoy these innovative and beautiful ideas for creating a mudroom or drop zone in your home!
1. Eclectic Farmhouse Mudroom
This gorgeous eclectic farmhouse mudroom is sure to be a show-stopper in any home! Not just functional, but beautiful, too!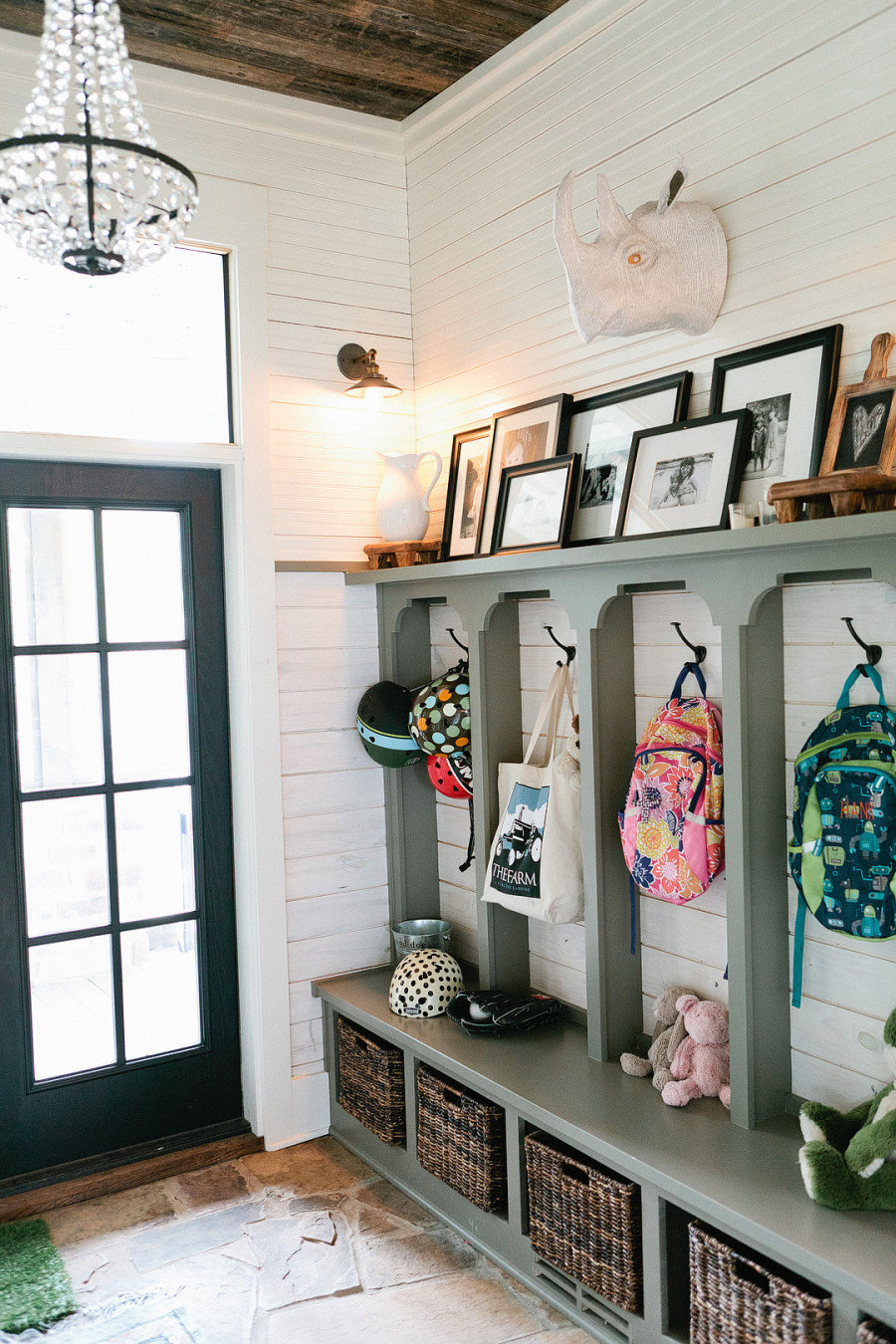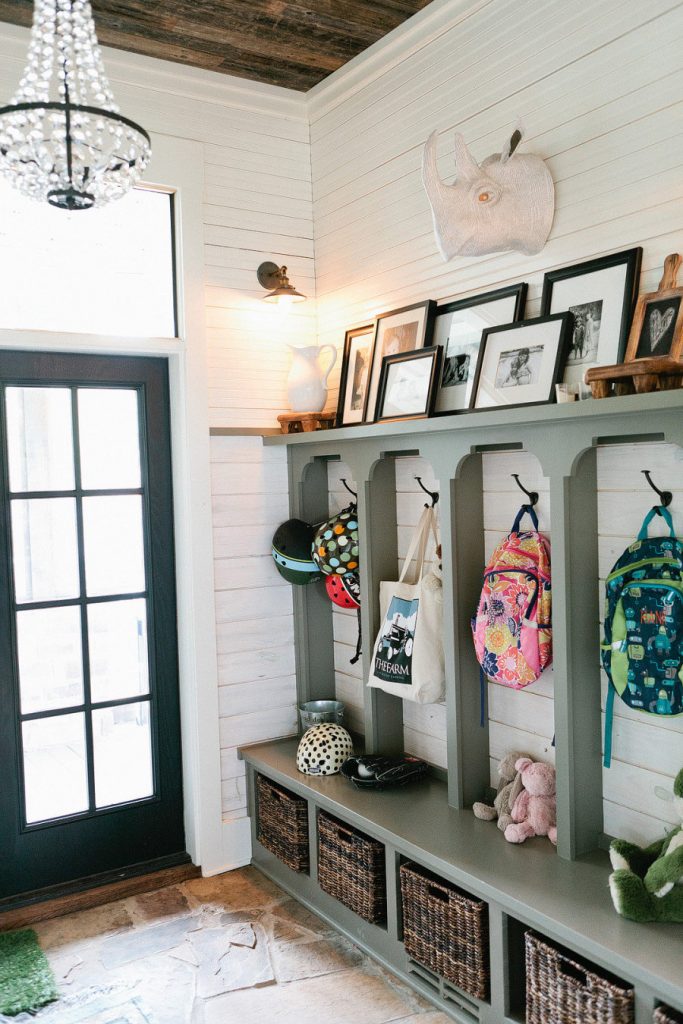 2. Small Space, Big Impact!
Get the most impact for a small space by taming clutter with locker built-ins in a small space.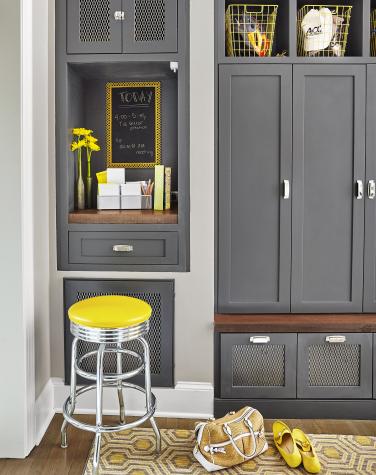 3. Hooks in a Nook
Turn a small wall nook into a place to hang backpacks or other loose items with these DIY plans!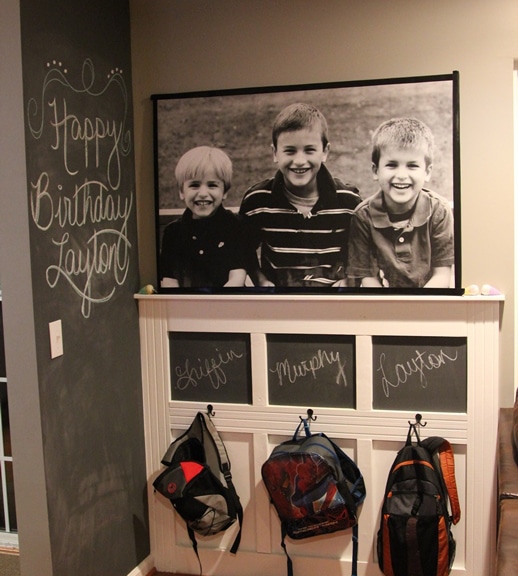 The Backpack Wall from I'm Bat Mom
4. Hall Closet Mudroom Idea
Use a small hall closet for your mudroom with these simple ideas!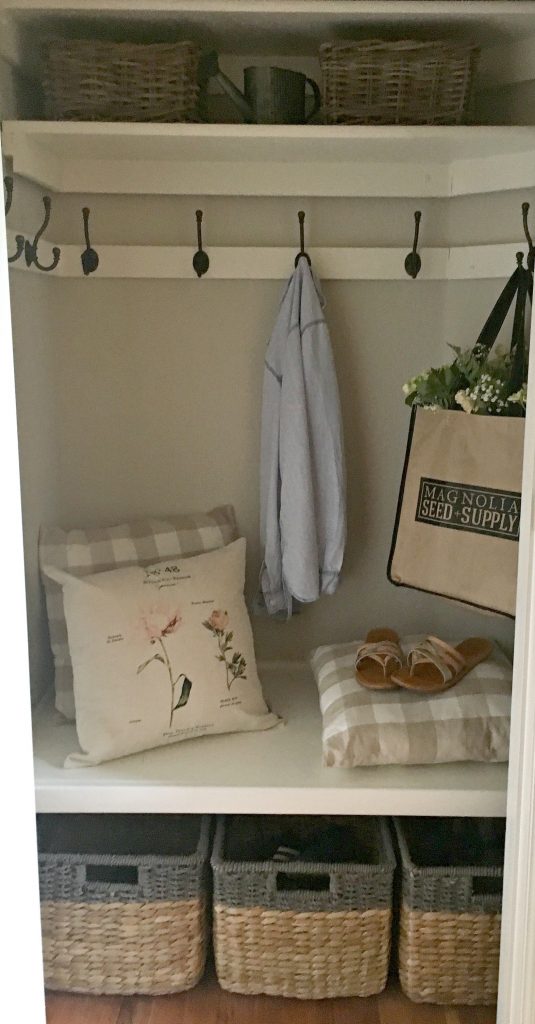 Closet Mudroom from Raising Rustic
5. Use the Garage!
No room in the house for a mudroom? No problem! Set it up in the garage!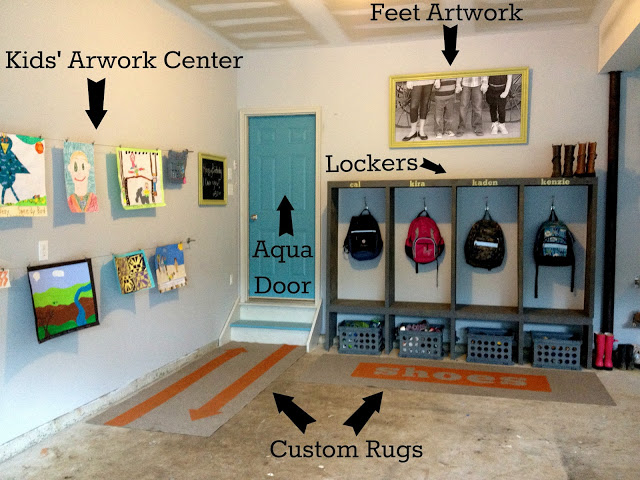 DIY Garage Mudroom from East Coast Creative
When the garage door dumps right out into the kitchen, build a hidden mudroom behind a wall of cabinets!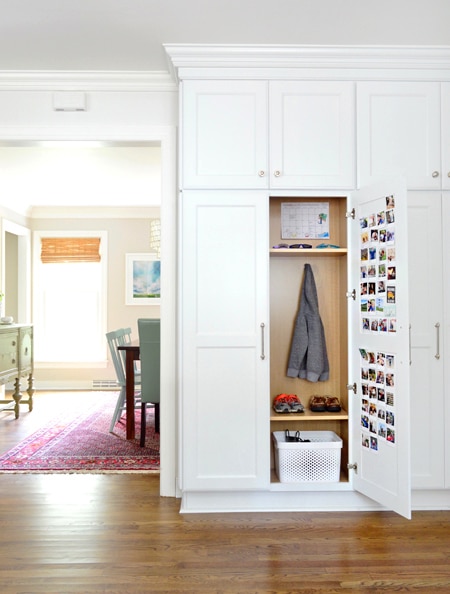 Hidden Mudroom from Young House Love
7. Hooks, Bench & Baskets!
Whip up a mudroom in no time flat with some hooks, a bench and baskets!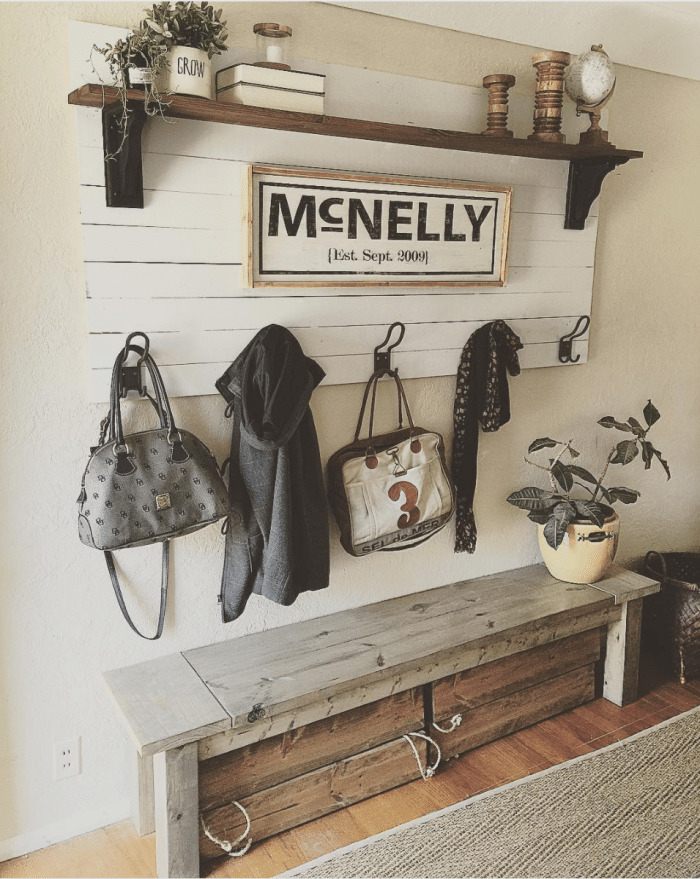 Simple Mudroom from McNelly Farmhouse Love
8. DIY Cubbies and Bench
Build your own full-sized mudroom cubbies with these plans from Ana White!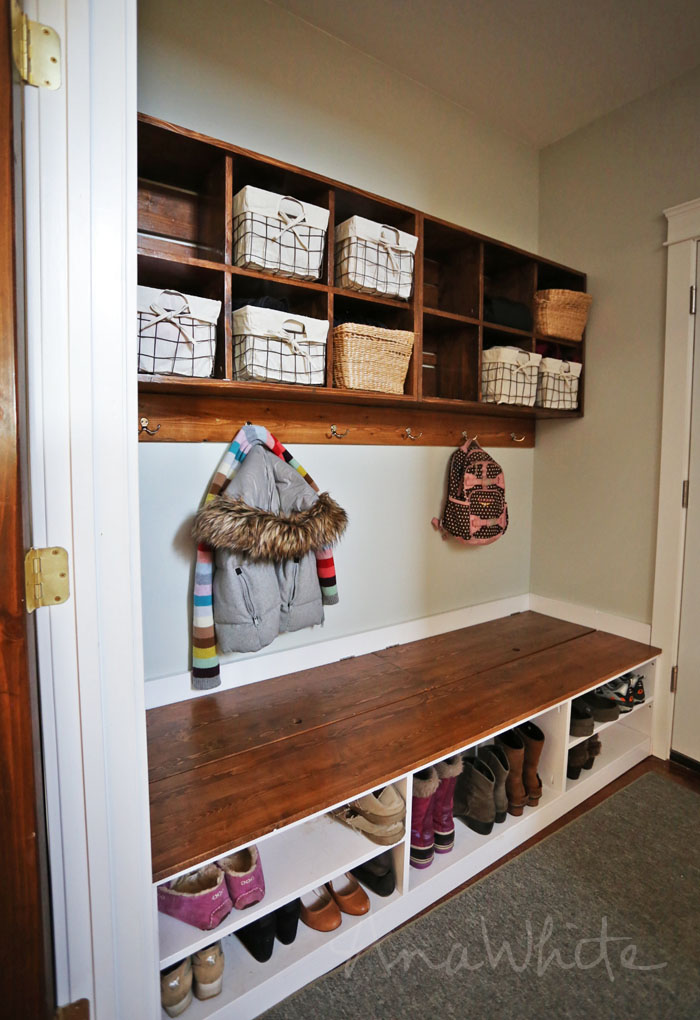 Cubby Wall DIY Plans from Ana White
9. Custom Accents with Paint and Fabric!
Customize your mudroom with fun accents like a painted stripe wall or a DIY bench cushion.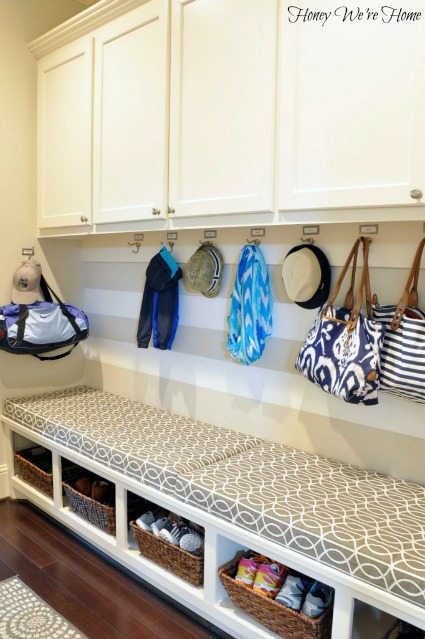 Striped Wall Mudroom from Honey We're Home
10. Corner Built-Ins
Create a huge impact with a small footprint by DIY-ing (that's a verb) this small "mudroom" bench with hooks and storage up top!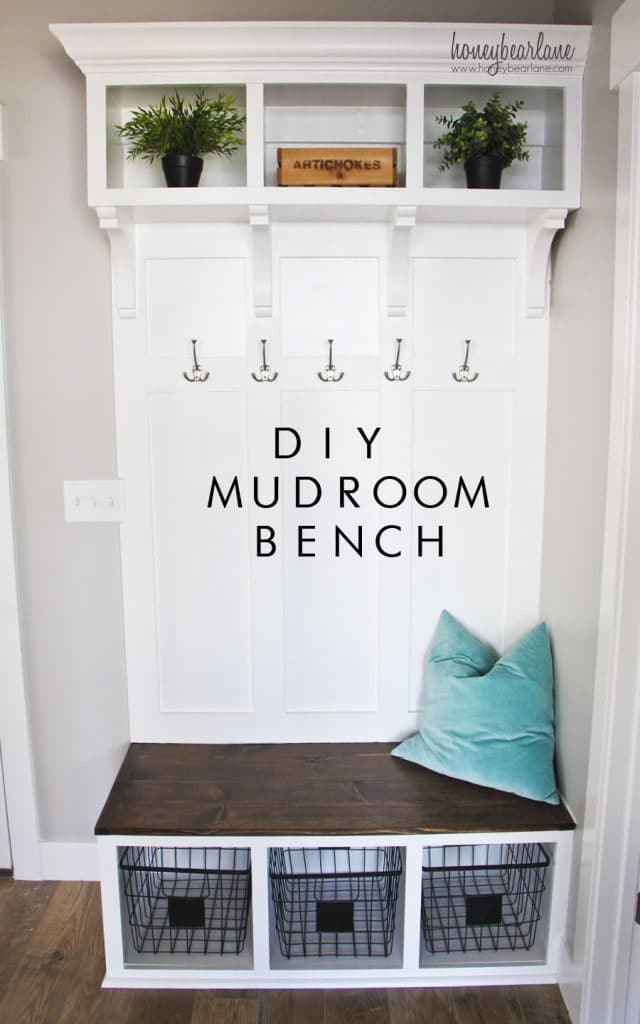 DIY Mudroom Bench from Honey Bear Lane
11. Brand New Custom Mudroom with Shiplap!
BONUS! Build a dreamy new construction mudroom with SHIPLAP! Our Favorite!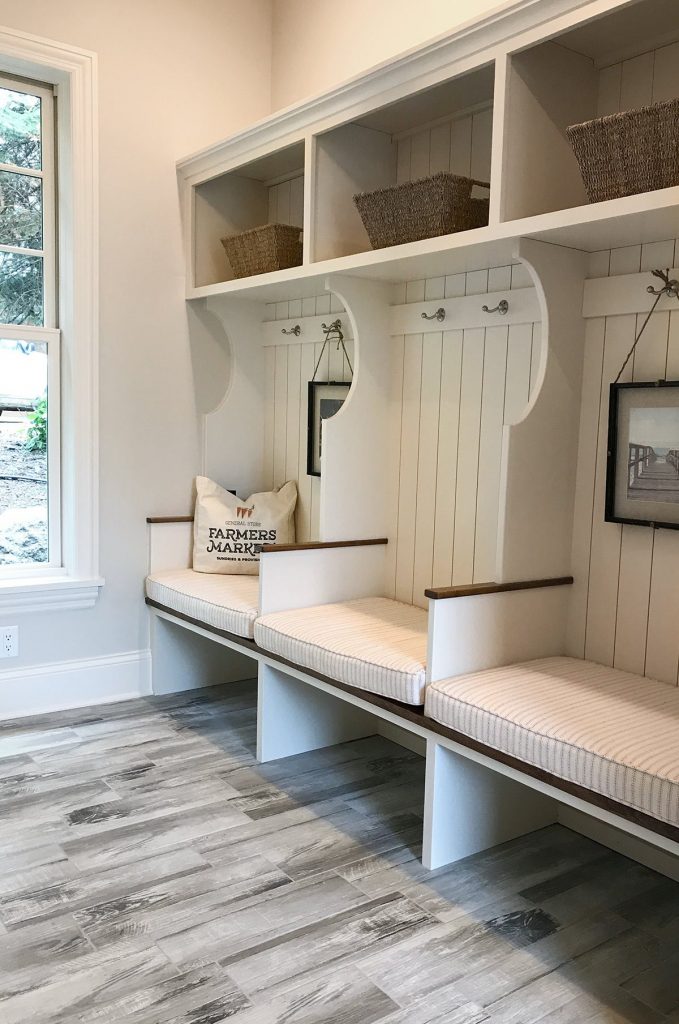 MORE POSTS YOU WILL LOVE: