Non-Toxic Glass Stove Top Cleaner
This DIY Non-Toxic Glass Stove Top Cleaner is simply 3 ingredients that you most likely have sitting around in your house. Best news is that you won't have to smell any nasty, toxic fumes while cleaning. And it works great to leave your stop top sparkling!
A few week ago I went to clean my glass stove top and decided to snap a few pictures and document the super exciting process for you. I know it's what you're looking forward to tackling this weekend: a little elbow grease over the stop top. Whoop!
We live on the wild side, right?
Or maybe not. 🙂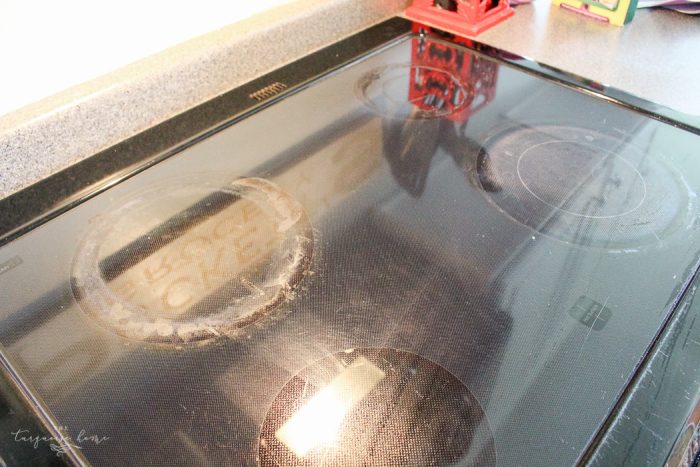 I have a secret ingredient in my home that helps me out with a lot of cleaning chores. You may be able to guess what it is if you have read my Do-it-yourself Soft Scrub post. That stuff is awesome for cleaning my white ceramic sink and my bathroom! Seriously, I would be lost without my toxin-free soft scrub.
So, my glass stove top gets nasty very quickly. Anytime I'm boiling chicken or boiling potatoes for mashed potatoes, the water spills over and cooks on to the stove top. Not pretty!
I have a quick little concoction that I throw together that helps me clean up the stubborn mess. It's not perfect. I sometimes will have to get out my razor blade and scrape off the really stuck-on mess, but usually this mixture does the trick!
This is going to be a really hard recipe. Are you ready with a pencil and paper to write it down? Ok great. Here goes.
Ingredients for DIY Glass Stove Top Cleaner
3 Tbs. baking soda
10-15 drops of Citrus Fresh essential oil (I only use high quality essential oils and get mine here.)
water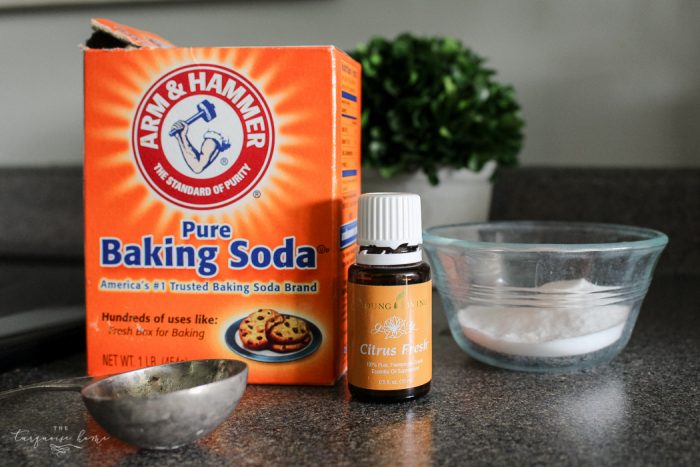 Boom! Easy peasy, right?
You just mix the ingredients together in a glass container to make a paste-like substance. Go easy on the water and mix until paste-y.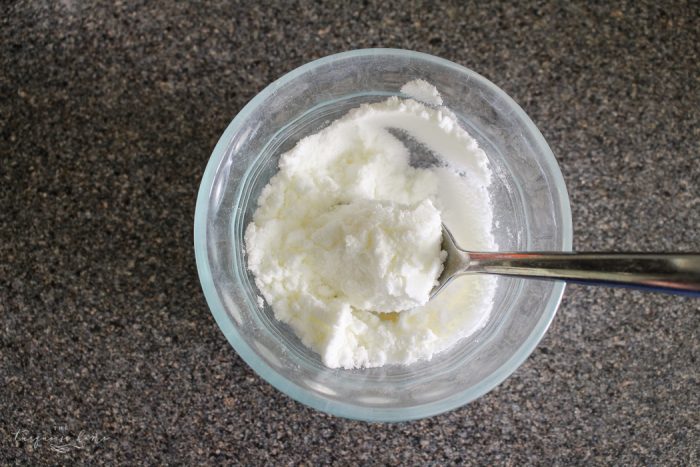 The benefit of the Citrus Fresh essential oil is that is a natural degreaser, not to mention it smells fabulous!
Sprinkle baking soda mixture over the glass stovetop, making sure it covers any cooked on stains.
Depending on how bad the stains are, I'll dampen a rag with hot water and place it over the baking soda and leave it for 15 minutes.
Scrub the cleaning product mixture into the stove top with a gentle scrub sponge and watch those stains disappear!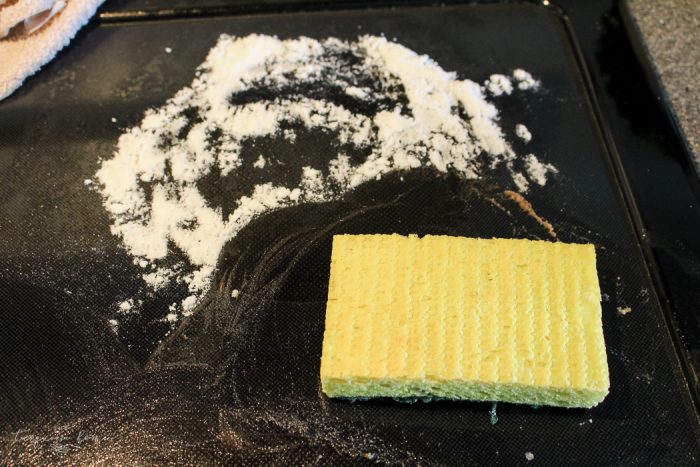 I'll be honest, that in the after picture you can still see a ring around the top left eye. But, it's much better than the before pic, which is hard to portray in photos sometimes. But in person it was light years better. Also, like I mentioned before, use a razor scraper if the stains are especially cooked on.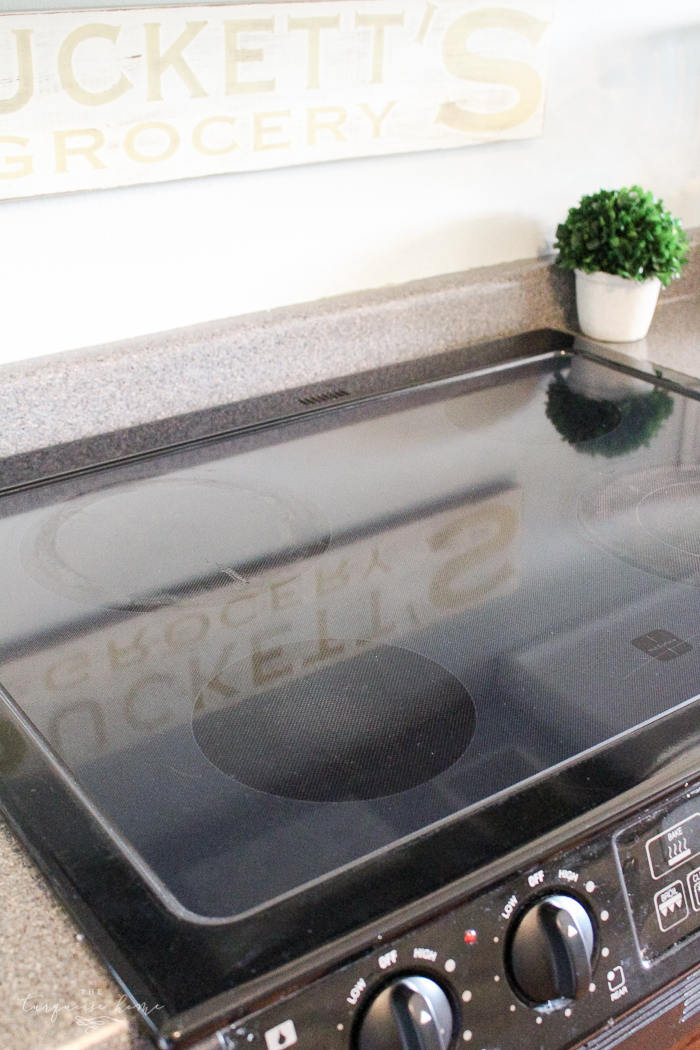 That's it!
Enjoy your new sparkling, clean glass stove top!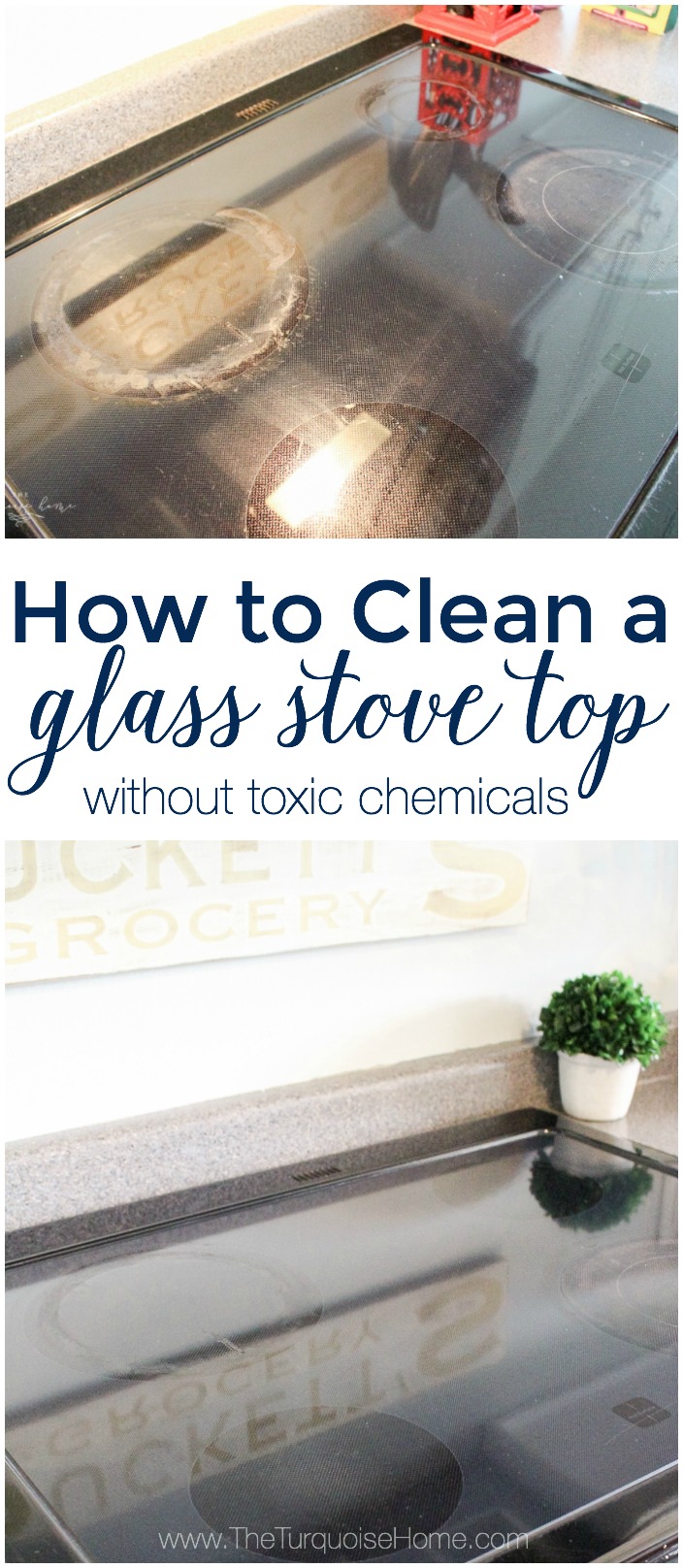 MORE POSTS YOU WILL LOVE: