A Garden and Lemonade Stand Summer Mantel
These days I am drawn to lemons (and grapefruits, oranges, limes and tangerines). I've been telling you to expect to see some of them pop up in my decor.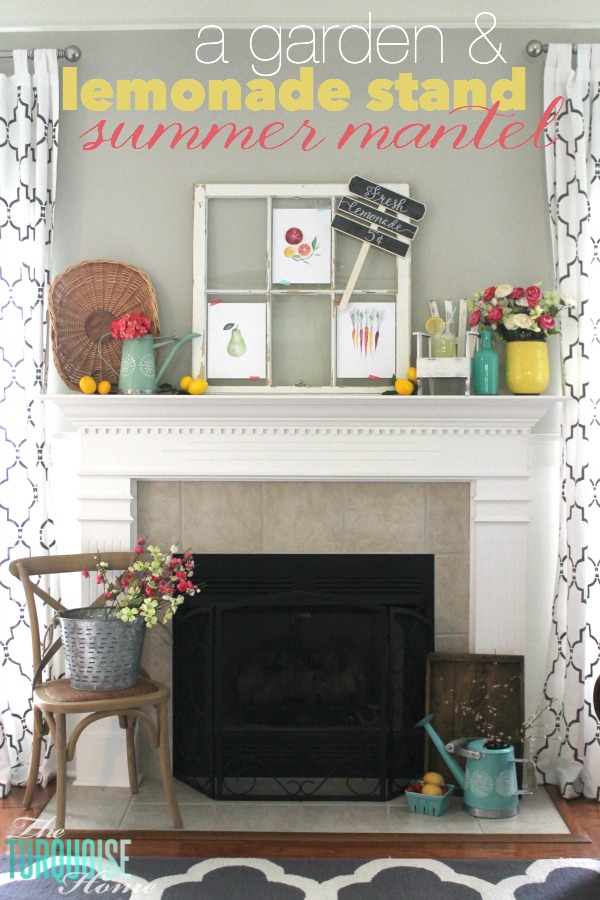 I literally hunt on the world wide web for "lemon watercolor art" and "children's clothing with lemons."
I'm so obsessed.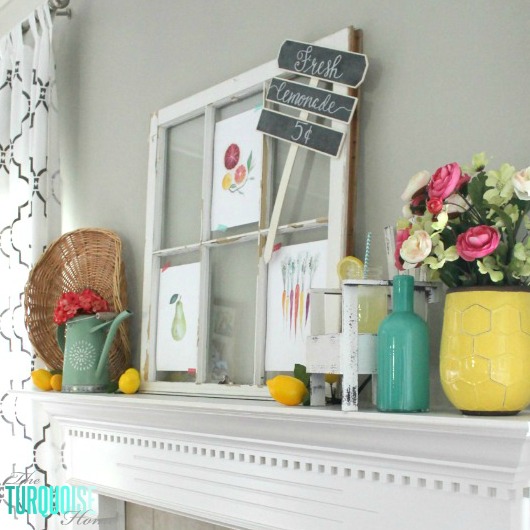 I really do have an adorable baby girl's outfit headed this way with little lemons on it. I die. So stinkin' adorable!

But back to my mantel. I truly love creating new mantels for most of the seasons. I'll skip one every so often to let my creative juices naturally evolve over the course of the next few months. And then voila! A fresh, new mantel is born…
(How about that super cute watering can from Target?!?)
I know some of you place some family pictures on your mantel and call it done. And that is so very fine! But for me, I love a seasonal mantel.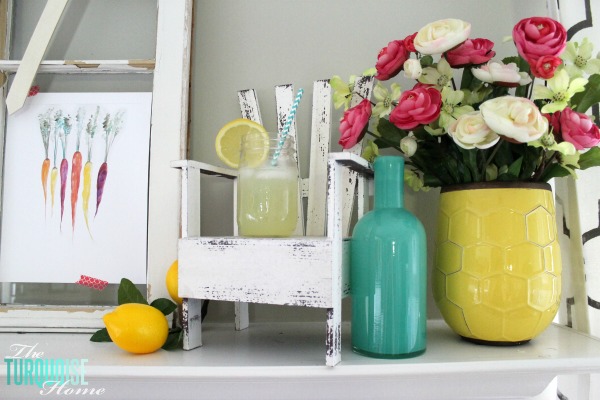 I skipped a spring mantel, because I went big with that one last year. But I haven't done a big summer mantel since the first summer in this house, so it was time.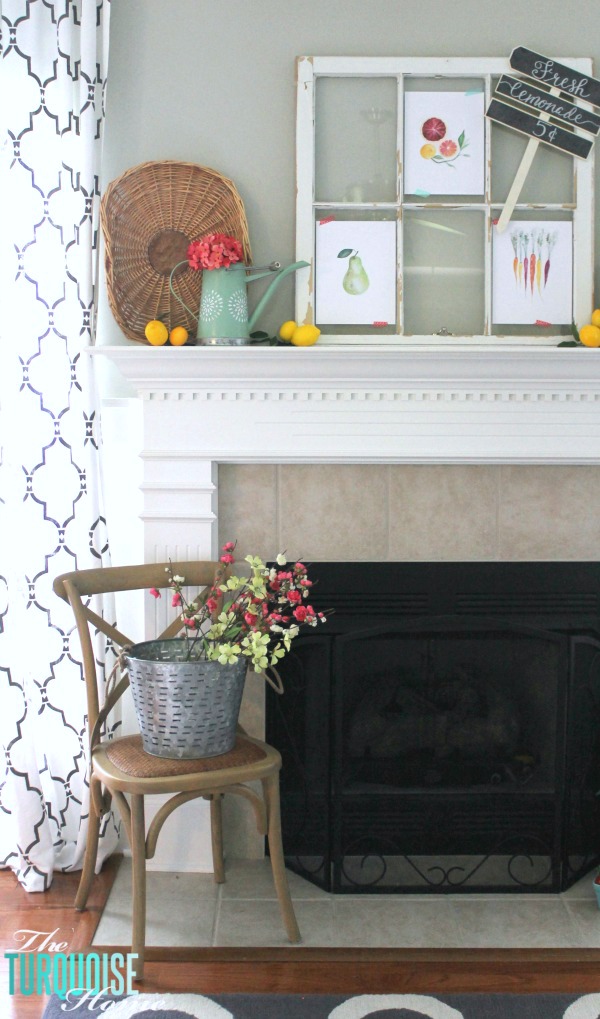 I wanted to move away from the coastal summer decor and move more toward the "sitting outside on your back porch and looking at your garden" decor. Fruits and veggies and pops of colors. That's what I'm digging these days. (*pun intended*)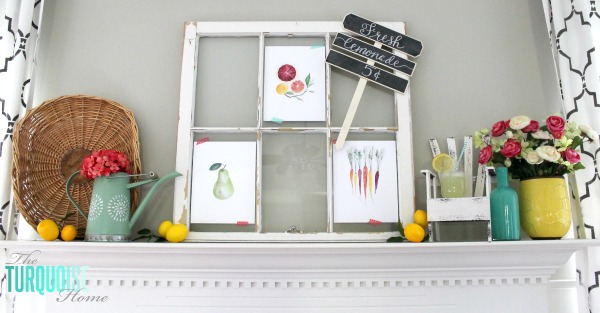 I searched hi and lo for some beautiful citrus watercolors to anchor my space. I found what I loved at one of my favorite places: Lindsay Letters.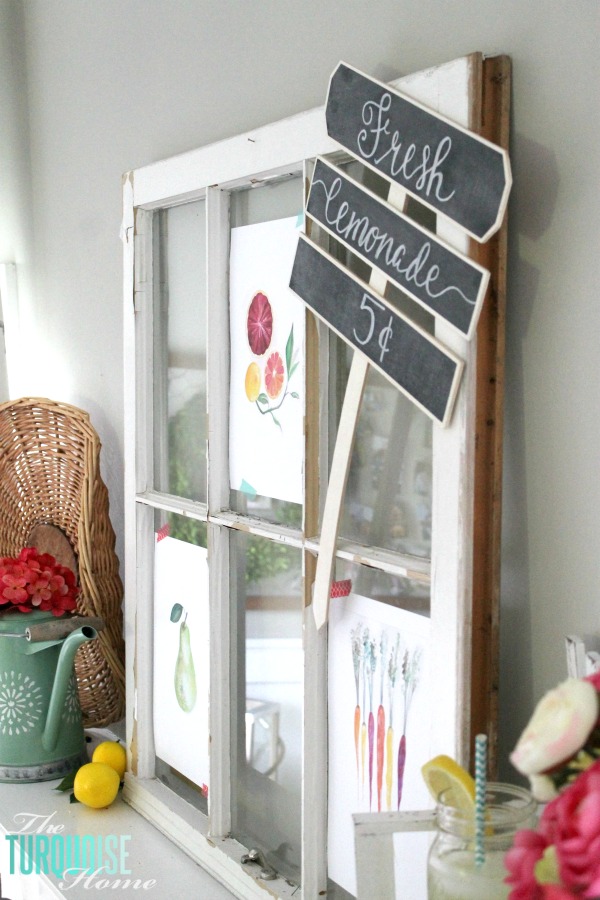 I know you've seen her work before. These beautifully edible watercolors are instant downloads = instant gratification. I love buying art and then printing it right off and hanging it up!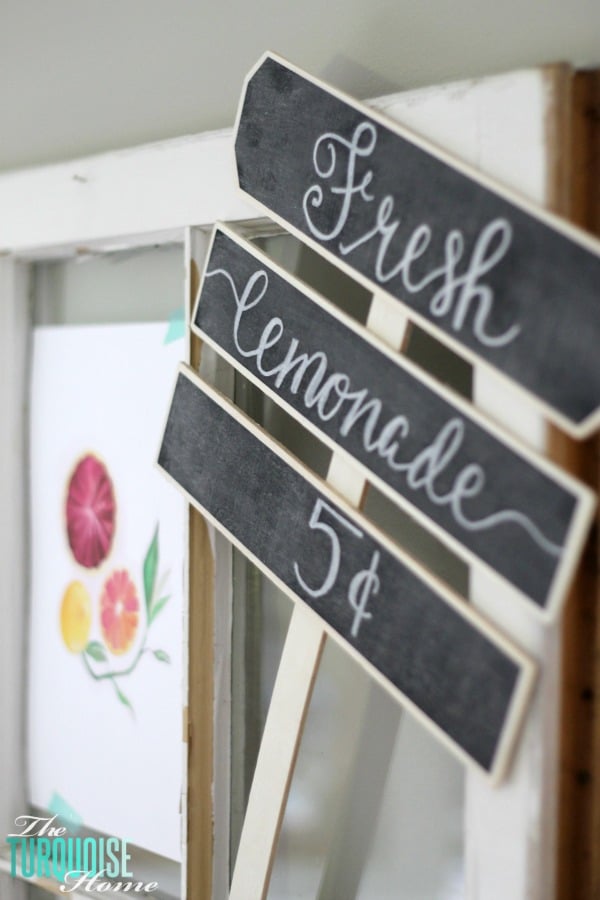 This time I hung it up with some washi tape. Simple, sweet and super fast!
I also recently took a hand-lettering class and had fun practicing some of my new skills on this chalkboard sign from the Target dollar section. It may be one of my favorite touches on the whole thing!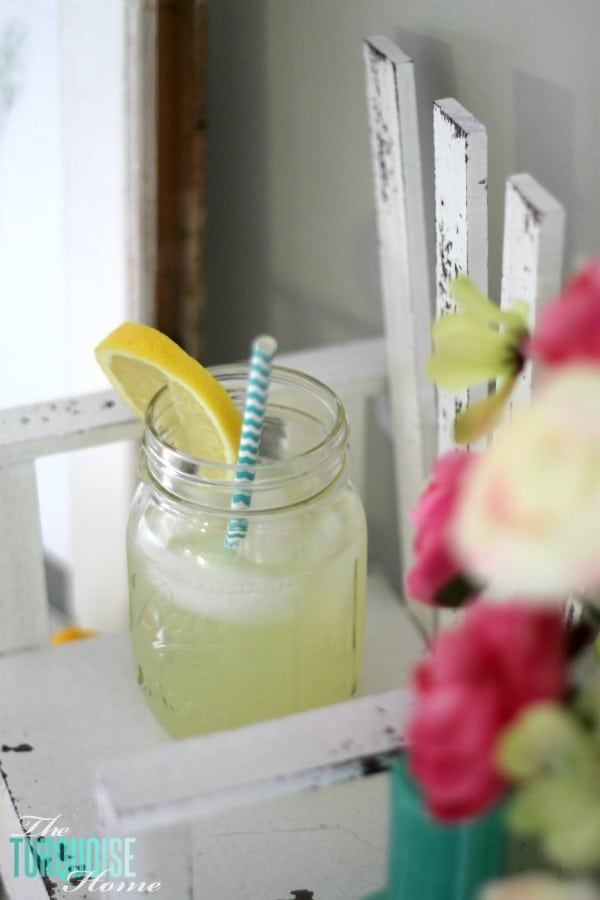 So, are you digging all things citrus like me? If so, you may want to check out my Citrus Water Bar in a Jar. 🙂 It's still my favorite!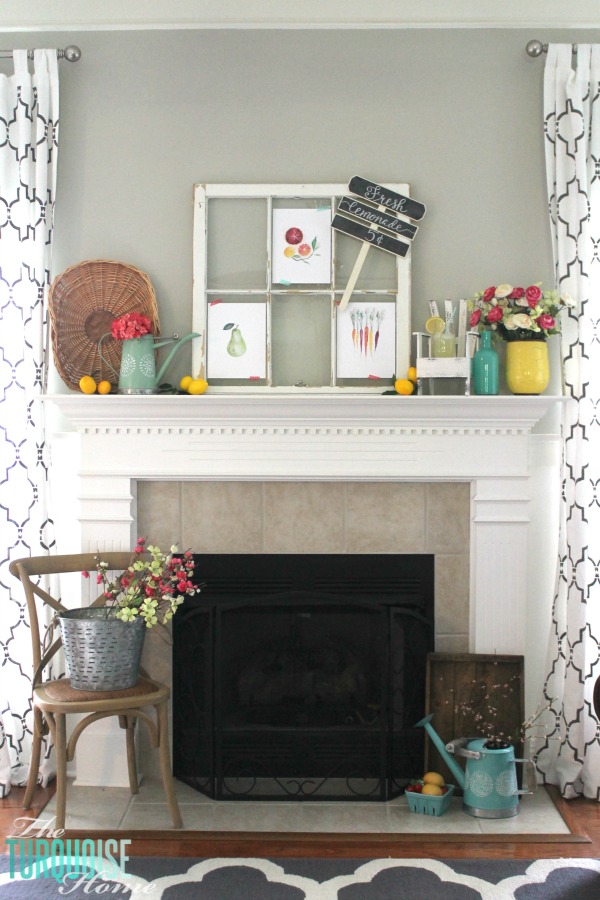 How do you like to decorate for summer?
More Summer Posts You Will Love: