Greenery & Pumpkins: Free Fall Printables
These free pumpkin fall printable will help get your home ready for fall in no time!
As crisper days creep in, the humidity in the mornings is lower, and the days gets shorter and shorter – it's time to break out the cozy pumpkins, warmer colors and autumn nature.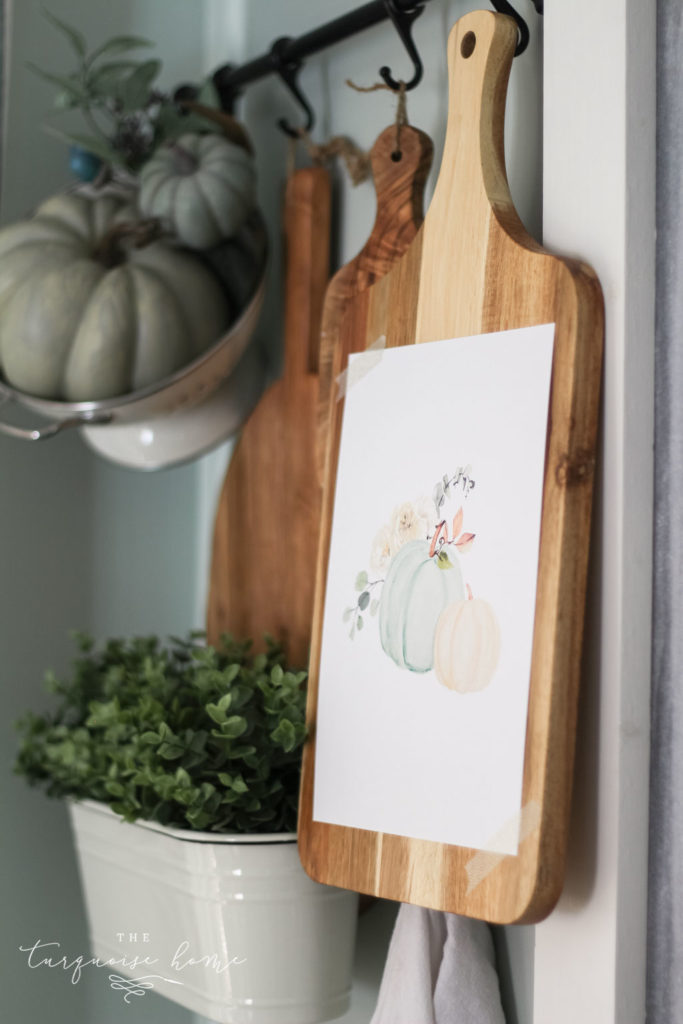 If you've known me for long, then you know I'm a big fan of printable home decor. Free printables are even better! They are easy on the wallet and the perfect addition to your home each season.
I've been making free printables for you almost since I started this blog and it's one of the most requested things I hear from you. So, I've decided to start making more of them – planning on once a month – and here's the first installment!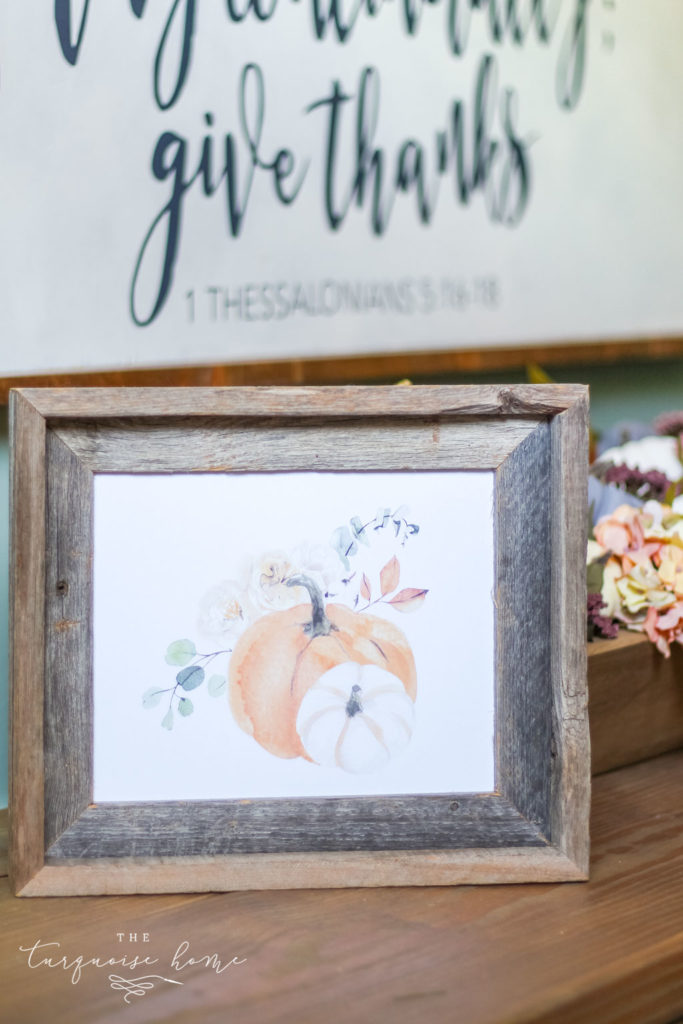 Also, if you're new here you need to check out my WHOLE Printable Library (with more than 40+ different options)!
I love fall and all of the pretty pumpkins, new greenery and finding ways to make my home more cozy for my family.
And for these printables I wanted to have one non-seasonal printable that works for any season, but would be especially perfect for fall. That's where this "greenery study" printable came about.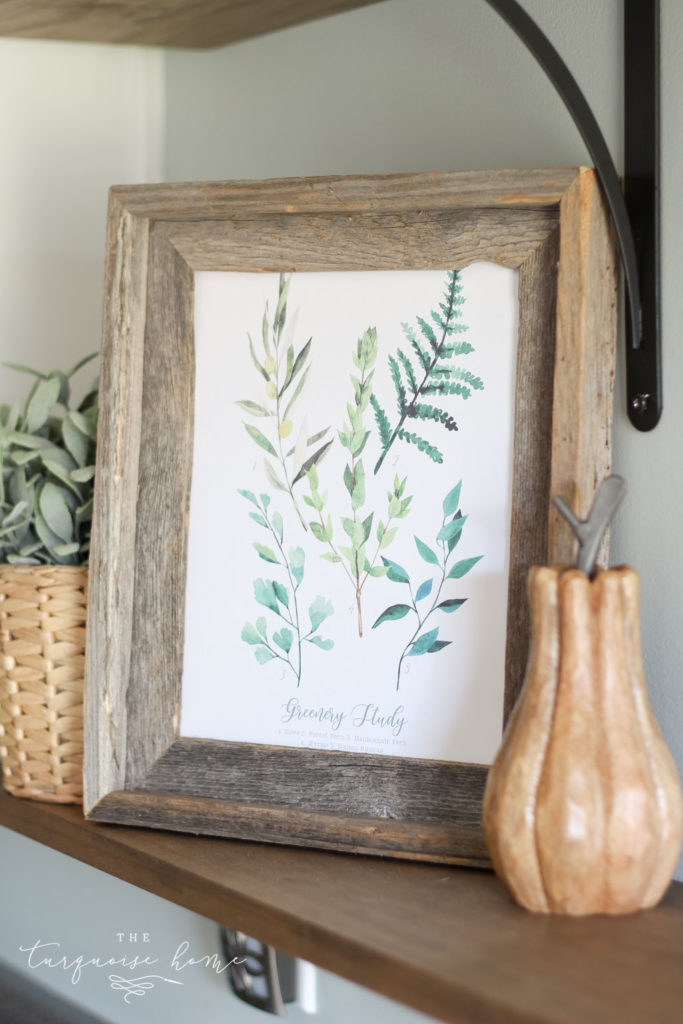 Then I went traditional with the other two printables. I can't believe I've never made a pumpkin printable before, so it was long overdue! Autumn decorations aren't complete without a pumpkin or two (or 50 😜).
I did keep in mind my non-traditional loving girls, though, and made a blue pumpkin version and an orange pumpkin version. And I made them in both horizontal and vertical orientations, so you can use them either way.
Are you ready to download your free fall printables this year and get your fall decorating on?
**Please remember that these are for personal use only.**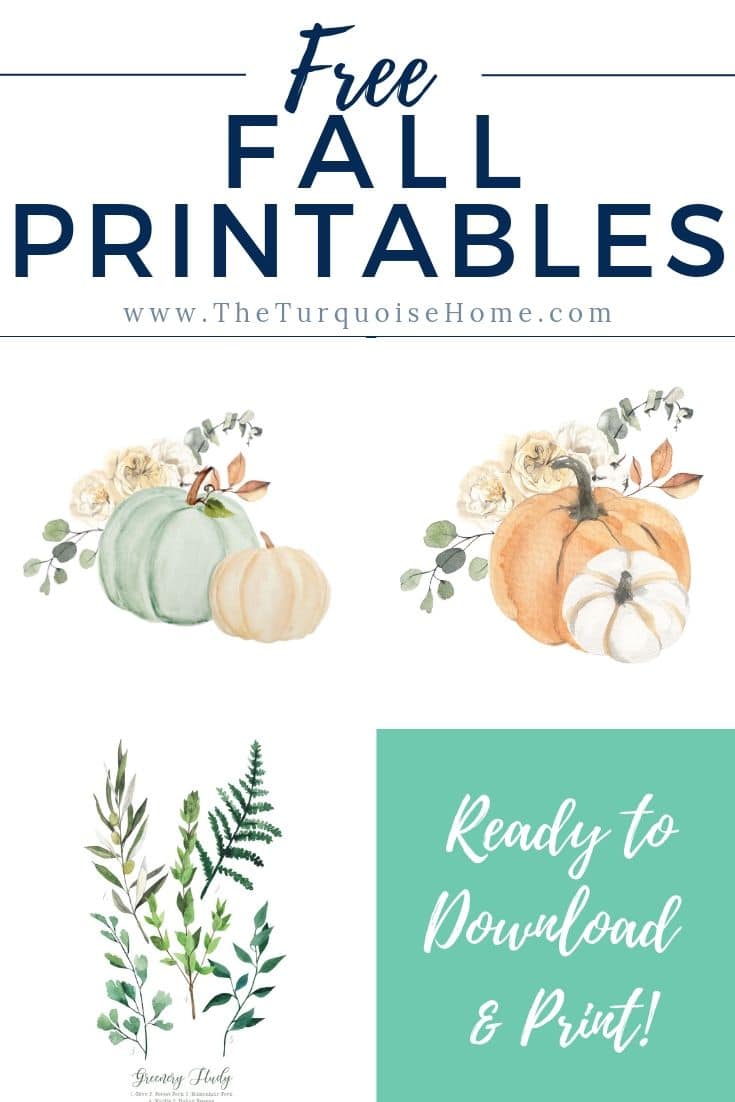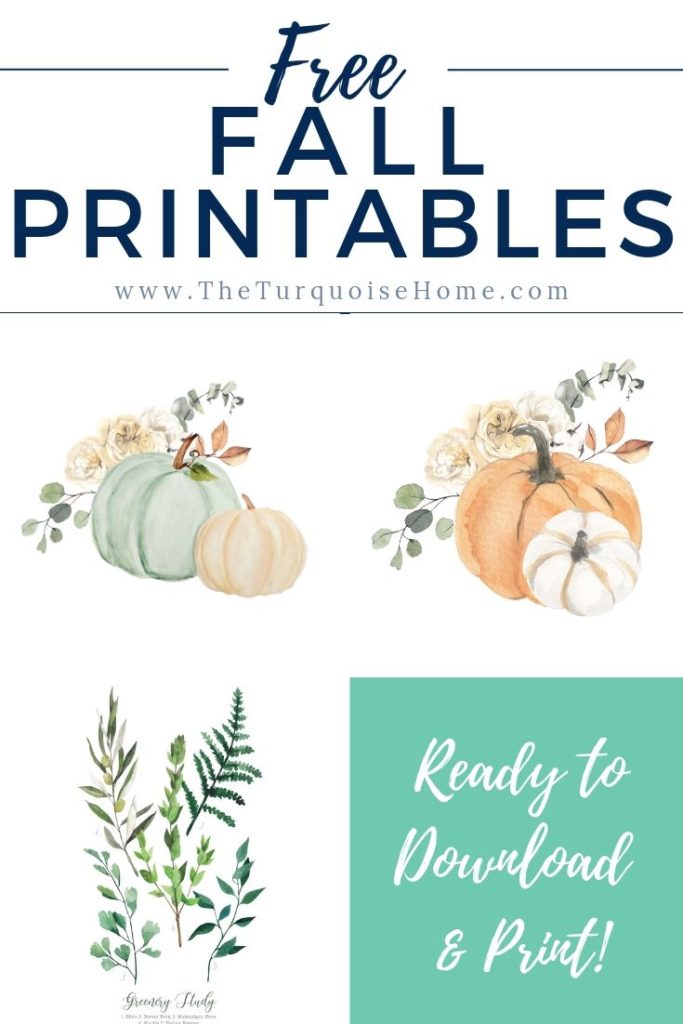 Tips on Printing out Printable Decor
Home Printer: If you don't have a good printer to print these from home, I recommend my printer. I've had this printer for a couple years now. The ink lasts a long time and I haven't had any problems with it. It prints out all of my free printables with no problem!!
Use Cardstock: I recommend printing your printables on cardstock paper. Regular printer paper is just too thin, easily torn or crumpled and see through.
Other printer options: If you don't have a printer at home, I've used Staples and Office Depot for printing needs and they were both great!
I've set the printables to print at 100% with some space around the edge to allow for your frame. Also, these print at 8.5×11, which is larger than an 8 x 10 frame. So, you'll have to trim the borders to make them fit. If for some reason they aren't fitting in your frame, adjust your scale of the picture in your printing settings and see if that helps. Unfortunately I can't give specific printer advice because every printer/computer combo is different.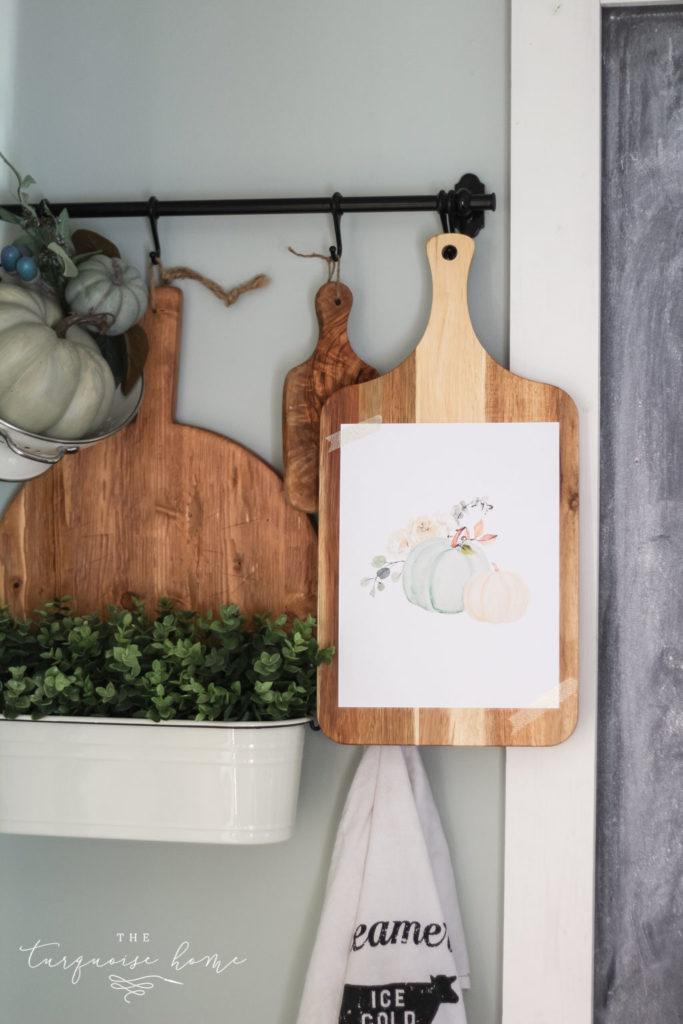 Get these Printables as Canvas Art, Tote Bags, Travel Mugs & More!
It's been a while since I've uploaded a printable to my Society6 shop for purchase on products, but I uploaded these three images. And now they are available for purchase in a variety of forms. Get them printed for art in a number of sizes, or my favorite: a throw pillow. I've got them available on tote bags, travel mugs, stationery, phone cases and even clocks!!