'Tis the Season for parties and gatherings with friends and family! It's such a joyful time of the year, so why not bring your hostess a gift of appreciation with one of these best hostess gift ideas!
This post contains affiliate links for your convenience. See my full disclosure policy here.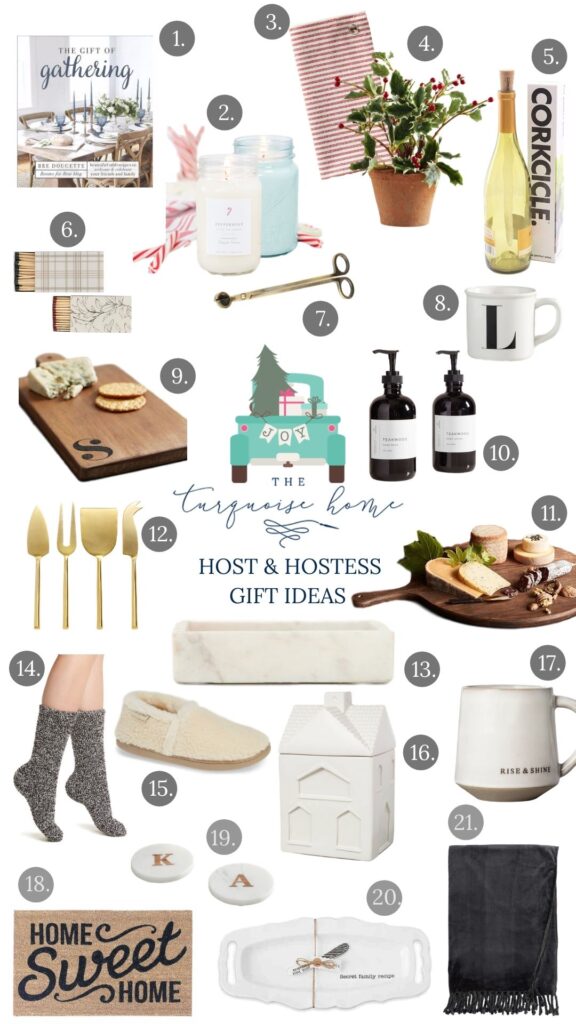 1. The Gift of Gathering Book | 2. Antique Candle Co. | 3. Striped Tea Towel | 4. Faux Sage Plant | 5. Corkcicle Chill & Pour | 6. Plaid Matchbox | 7. Wick Trimmer | 8. Monogrammed Mug | 9. Cheese Board | 10. Soap & Lotion Combo | 11. Marble and Wood Cheese Board | 12. Cheese Knives | 13. Marble Tray | 14. Dreamy Socks | 15. Cozy Slippers | 16. Cookie Canister | 17. Rise & Shine Mug | 18. Home Sweet Home Doormat | 19. Marble Coasters | 20. Serving Tray | 21. Cozy Blanket
Host & Hostess Gift Ideas
Don't show up empty handed at the party! Grab one of these beautiful gifts to thank and appreciate your host or hostess!
I can't imagine a more prefect (or beautiful) than this coffee table book dedicated to welcoming and celebrating your friends and family! It's the perfect gift for a host or hostess!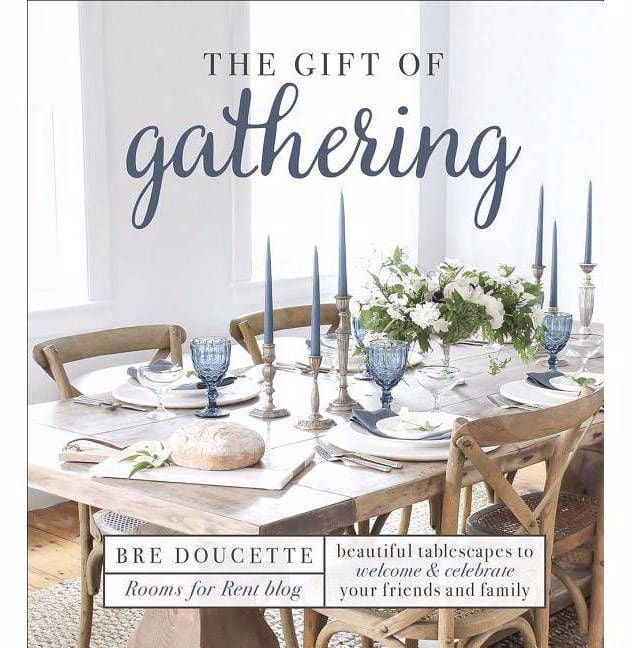 These delicious and perfectly scented candles are perfect for any host or hostess. If it's the holiday season, Peppermint, Christmas Day and Good Tidings would all be perfect gifts of appreciation. Add a wick trimmer for just a few dollars more (here). They really do help the candles burn cleaner and longer!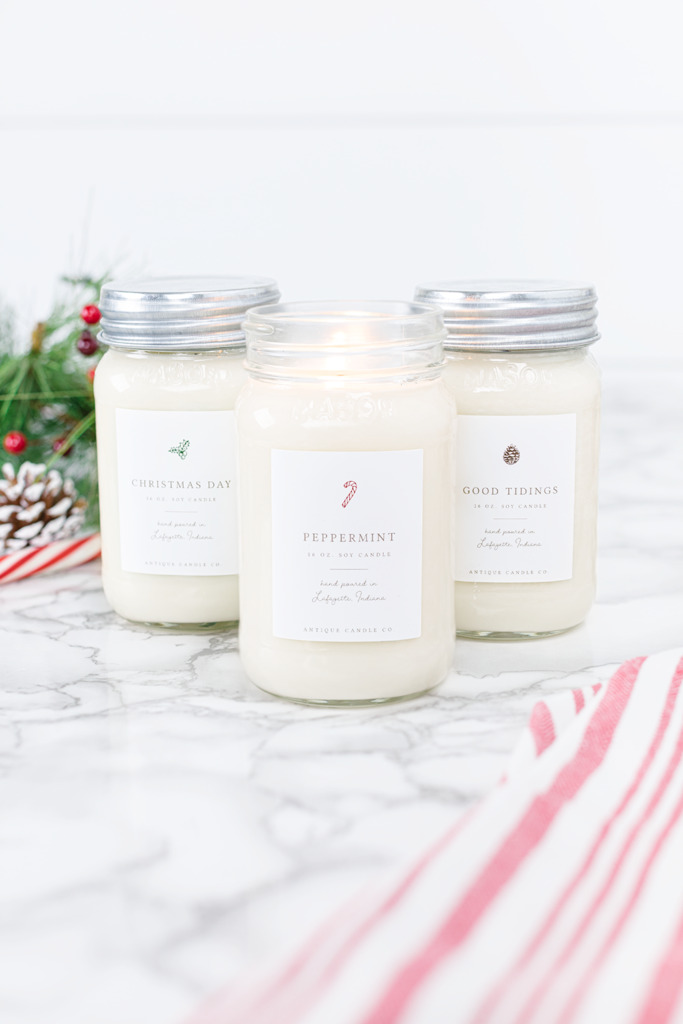 Christmas Candles Bundle of Three
P.S. If you don't know about these candles already, they are the BEST I've ever smelled or burned. They make my whole living space smell so yummy and the smell lasts for the entire length of the candle. It's the only candle brand I buy!
This striped towel has a cute, crisp farmhouse look for the kitchen and perfect pop of color for the holidays (or anytime of the year, really). It comes in navy and gray as well, if that's more the hostess' style.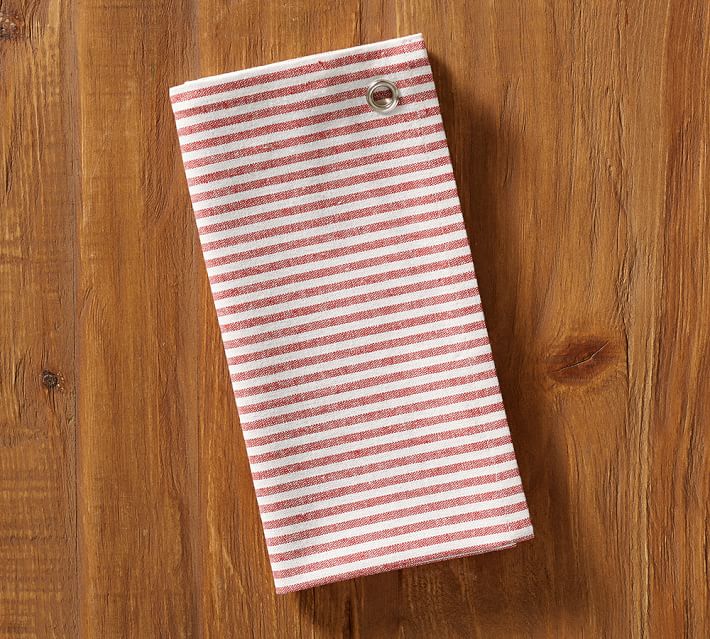 Click/Tap the images below to shop some great gifts. (You may have to click twice on mobile.)

4. Faux Plant
This Faux Potted Holly plant is a beautiful faux plant that looks real but doesn't have any of the maintenance to keep it living. This flocked table top tree is adorable and would be another great option!
I'm putting this cork wine chiller on my Christmas list because it keeps your wines chilled at the perfect temperature! Add to some bottles of wine to make a really spectacular hostess gift.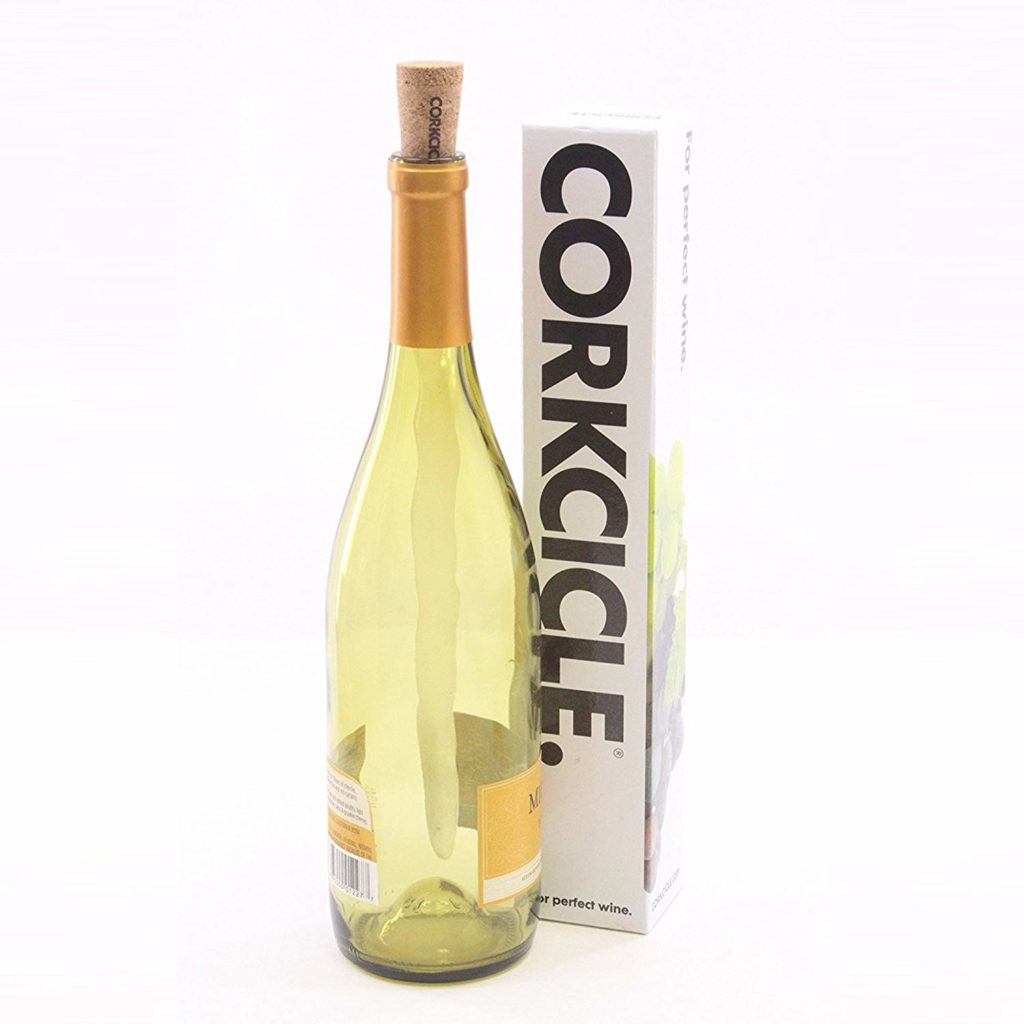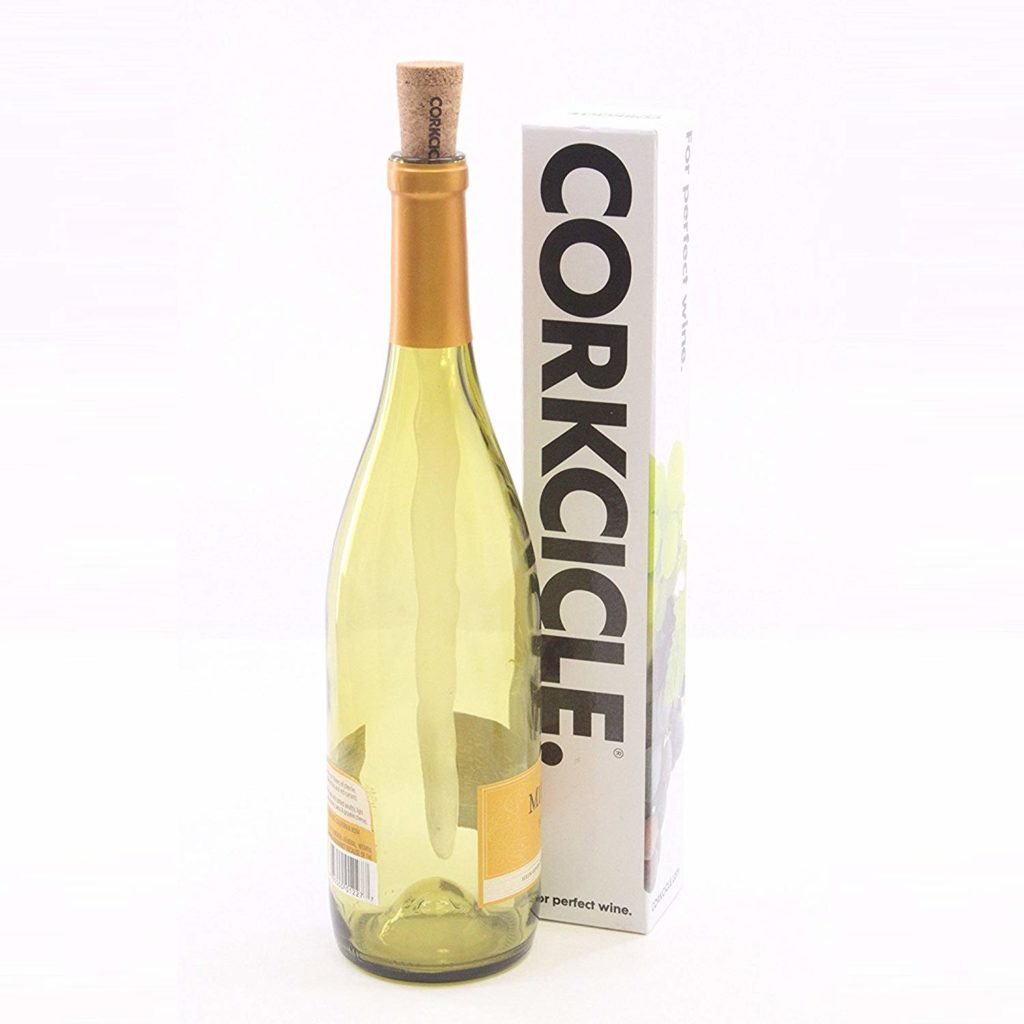 Corkcicle "Chill and Pour" Wine Chiller
I love to gift a pretty matchbox with a candle. In fact, I'm giving that along with a gift card to my kids' teachers this year. But it's the perfect combo gift for a host or hostess, too!
This is another cute matchbox if you want another option!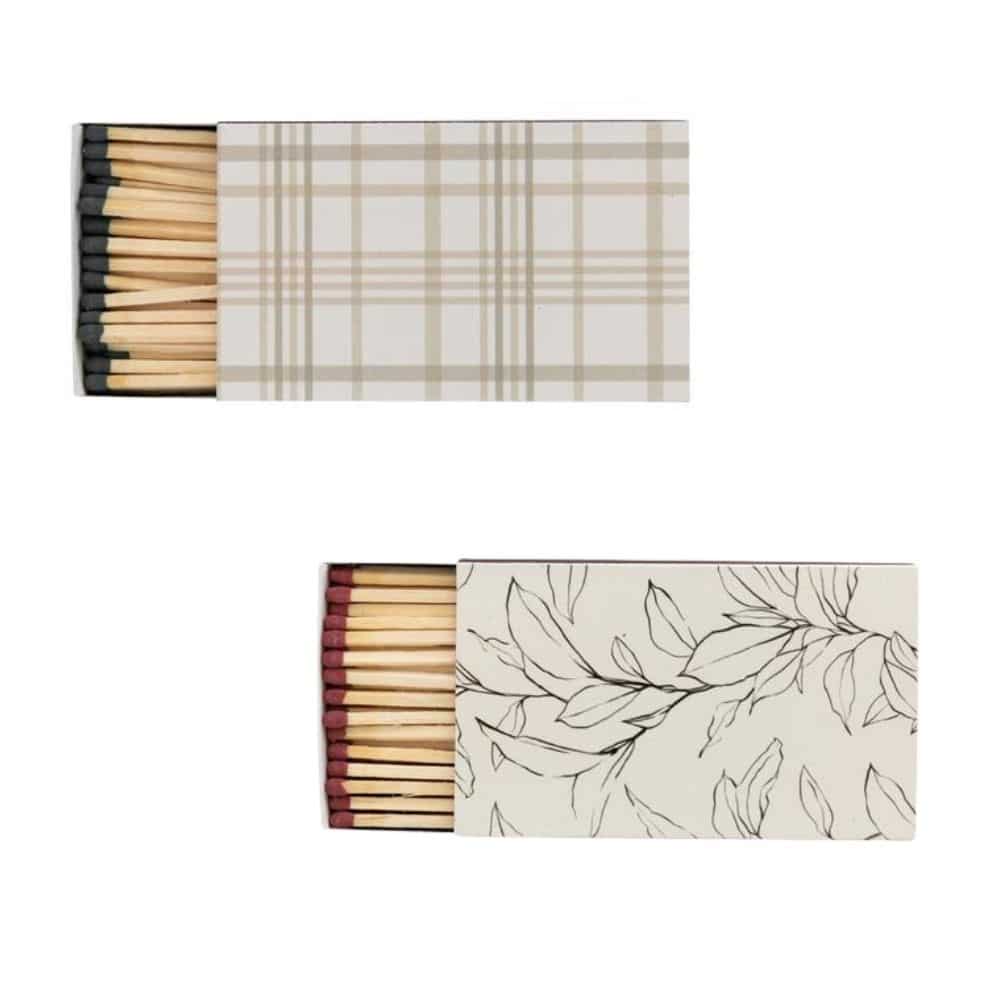 If you love to give candles, why not give a wick trimmer, too?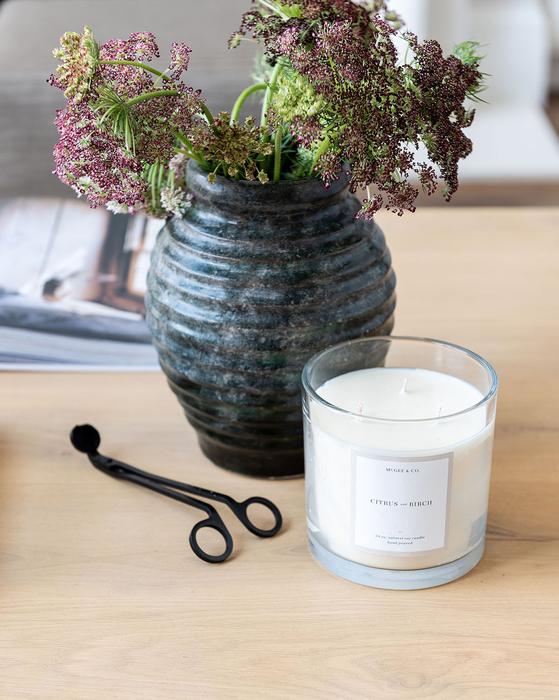 This monogram mug that is only $8 (on sale for $6 as of this writing) and oh so cute if you fill it with a cute wrapped hot cocoa or coffee for your host! Find my hot chocolate recipe here.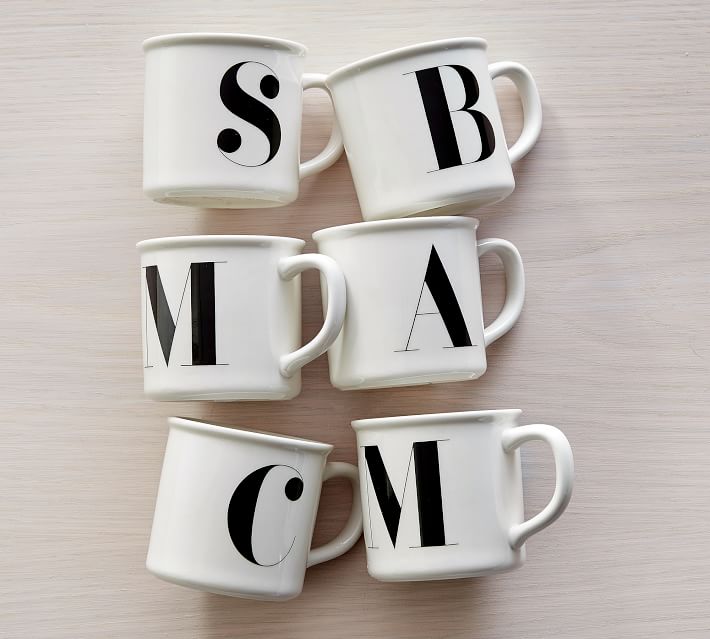 One thing that I love to bring over during the holidays is a charcuterie cheese spread on a gorgeous wooden board and leave the board for the hostess. It's a wonderful gift that is also your serving piece for the event! This monogrammed cutting board is monogrammed and a wonderful price for less than $30!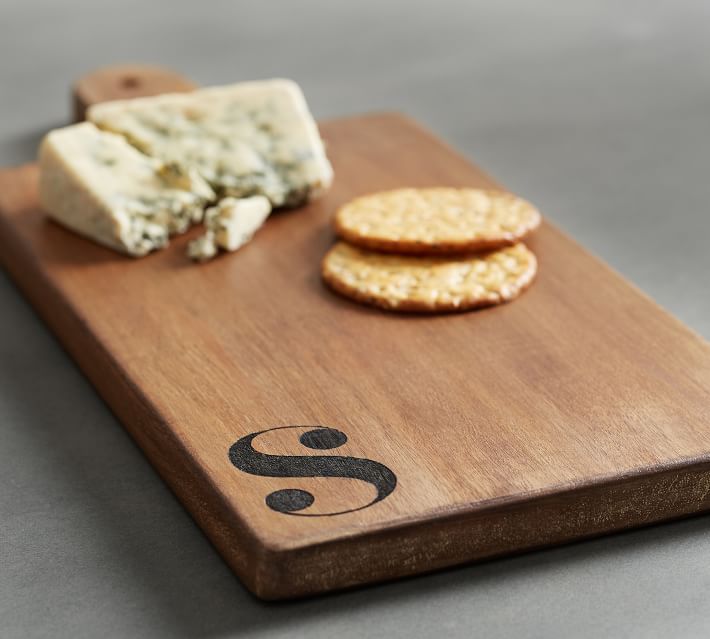 How lovely is this gift set with soap and lotion? It's perfect for the hostess who likes to have overnight guests since this would be perfect in a guest bath or bedroom!
Right now this soap & lotion set it on sale for under $40, but even at full price, it's only $48. I love a pretty soap and lotion set in a tray for my home. These bottles fit perfectly in this marble tray if you want to add something to it!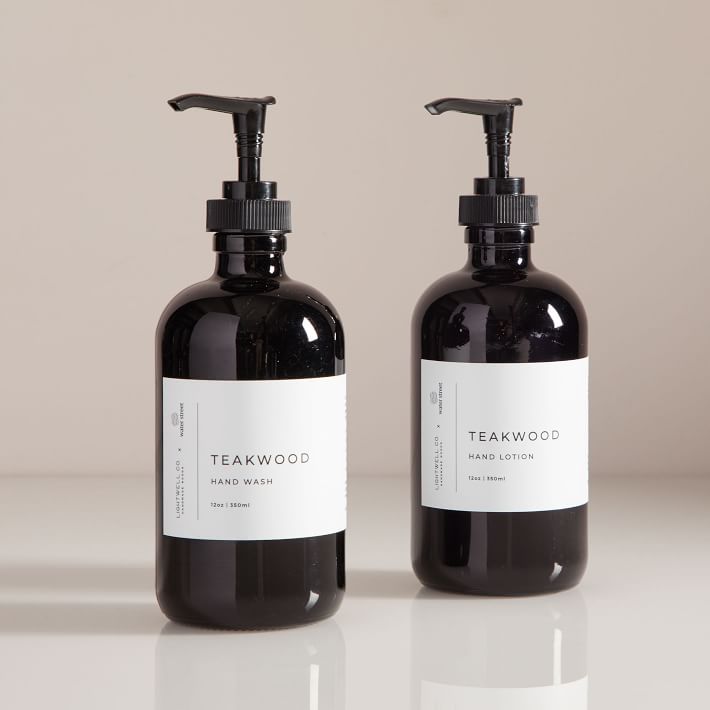 If you want a less expensive soap and lotion set, this is a great one!
Click/Tap the images below to shop some great gifts. (You may have to click twice on mobile.)

Another option for a cheese board is this wooden one for the classic host!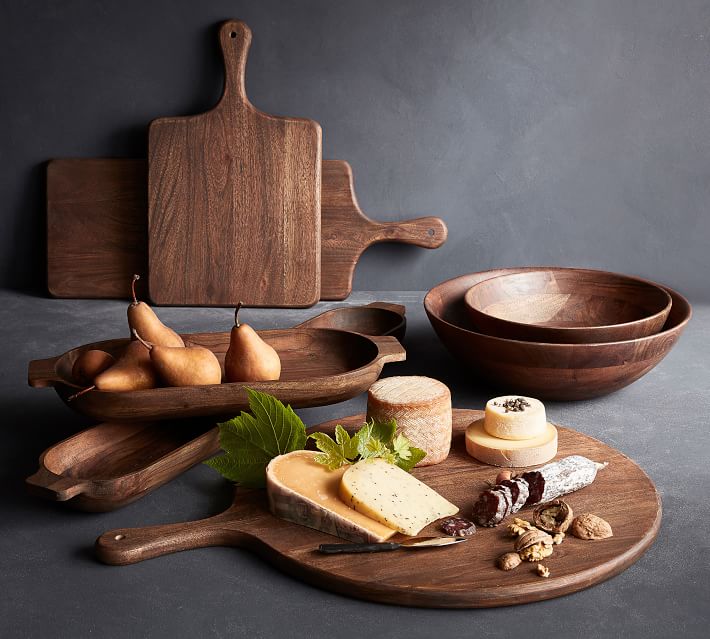 This knife set would pair perfectly with either one of the cheese boards!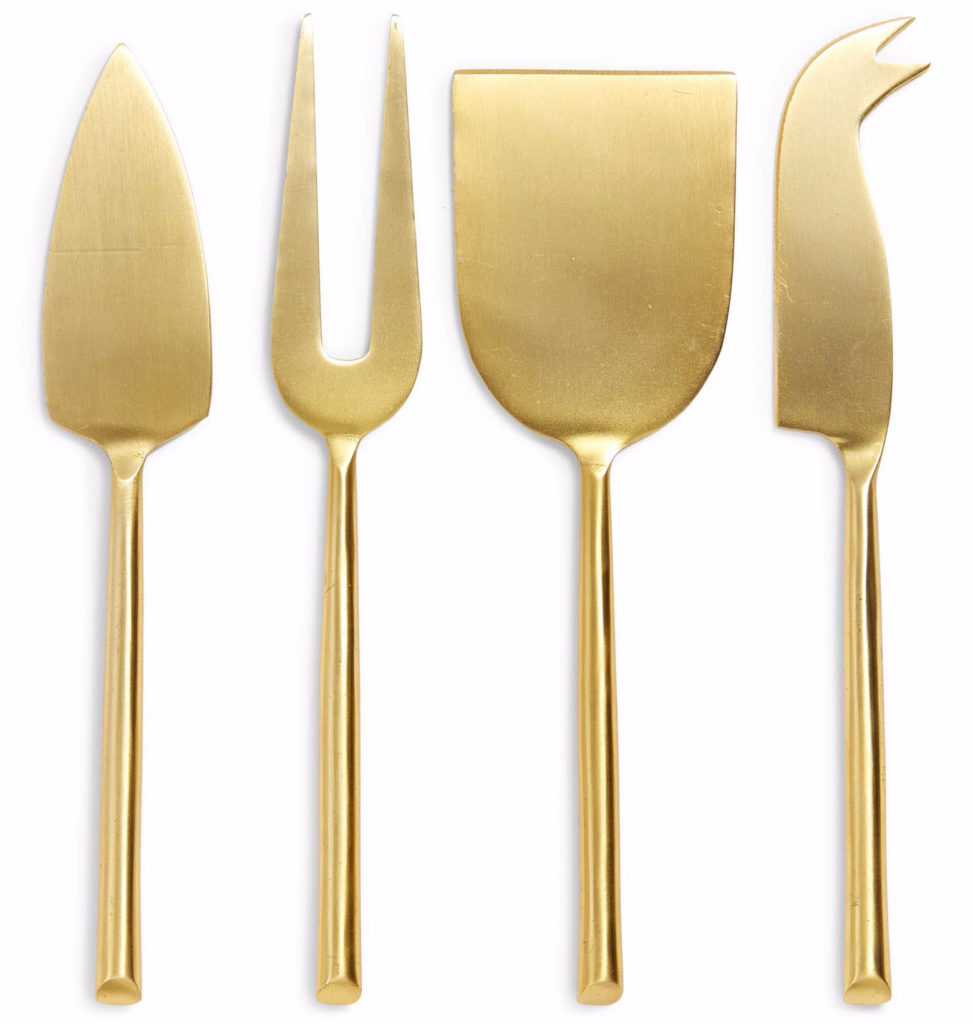 This marble tray is beautiful and sophisticated and would be perfect to put some hand made soap like this homemade rosemary and mint soap. Make a batch of soap and add several to the tray, put the top on, and tie with a ribbon. Perfect gift!
Or add a soap and lotion set like this one!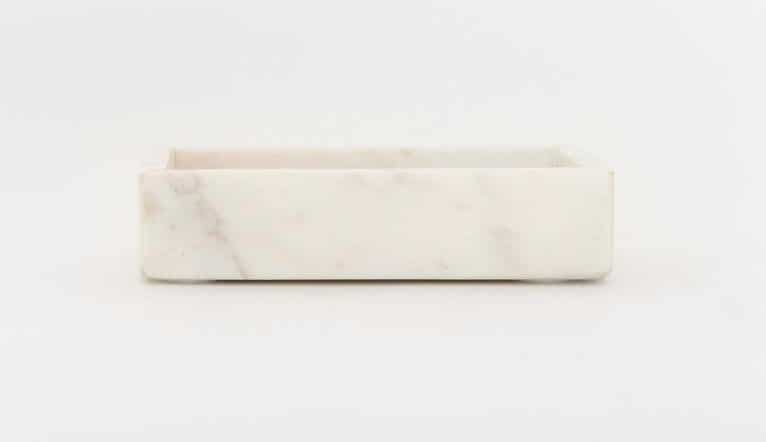 I just bought this tray and a soap/lotion set for my kitchen and it's beautiful! It would be such a lovely gift!
Have you tried these dreamy socks? If you have you know how AMAZING they are! For $15 these are the perfect gift!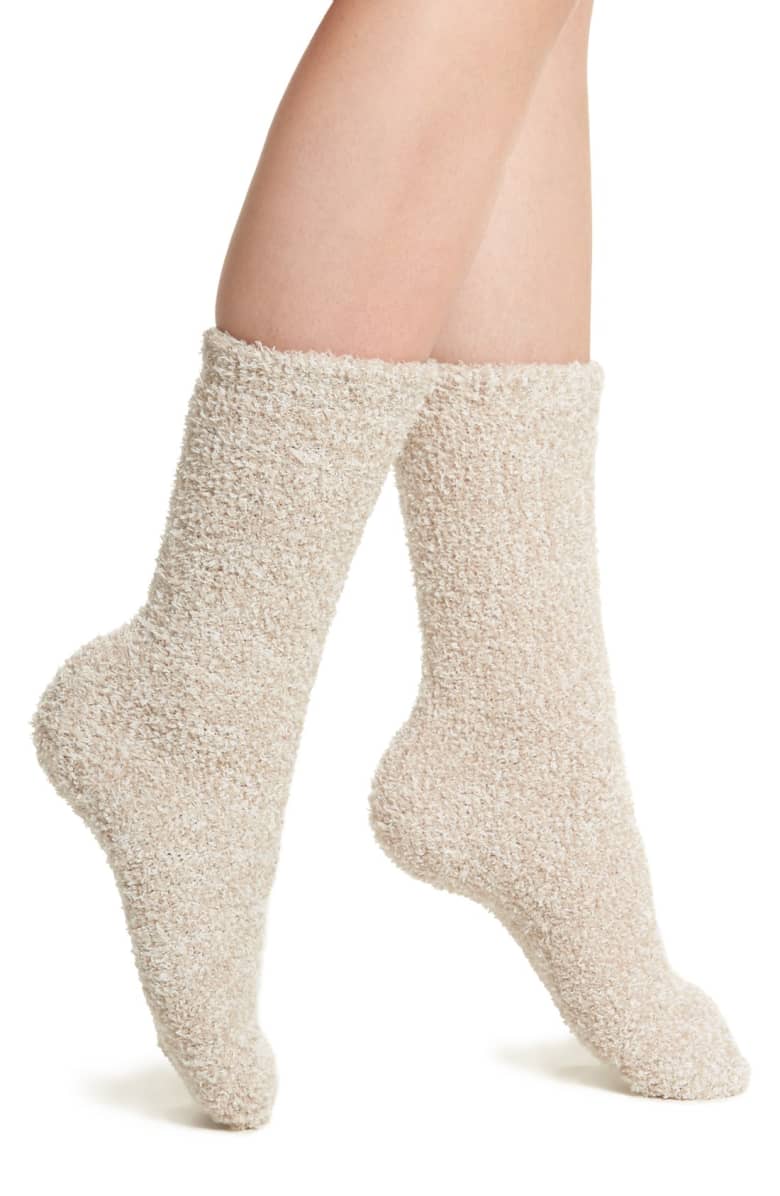 The Softest Socks You'll Ever Buy
If you are looking for high quality slippers as a gift, these are wonderful, cozy and still under the $40 price point. Love them!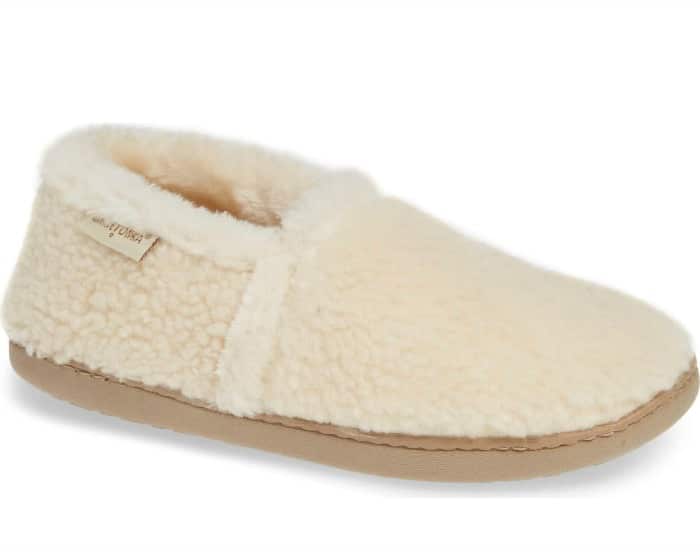 This adorable cookie canister shaped like a house is not only perfect to adorn a hostess' countertop, but you could fill it with her favorite treat!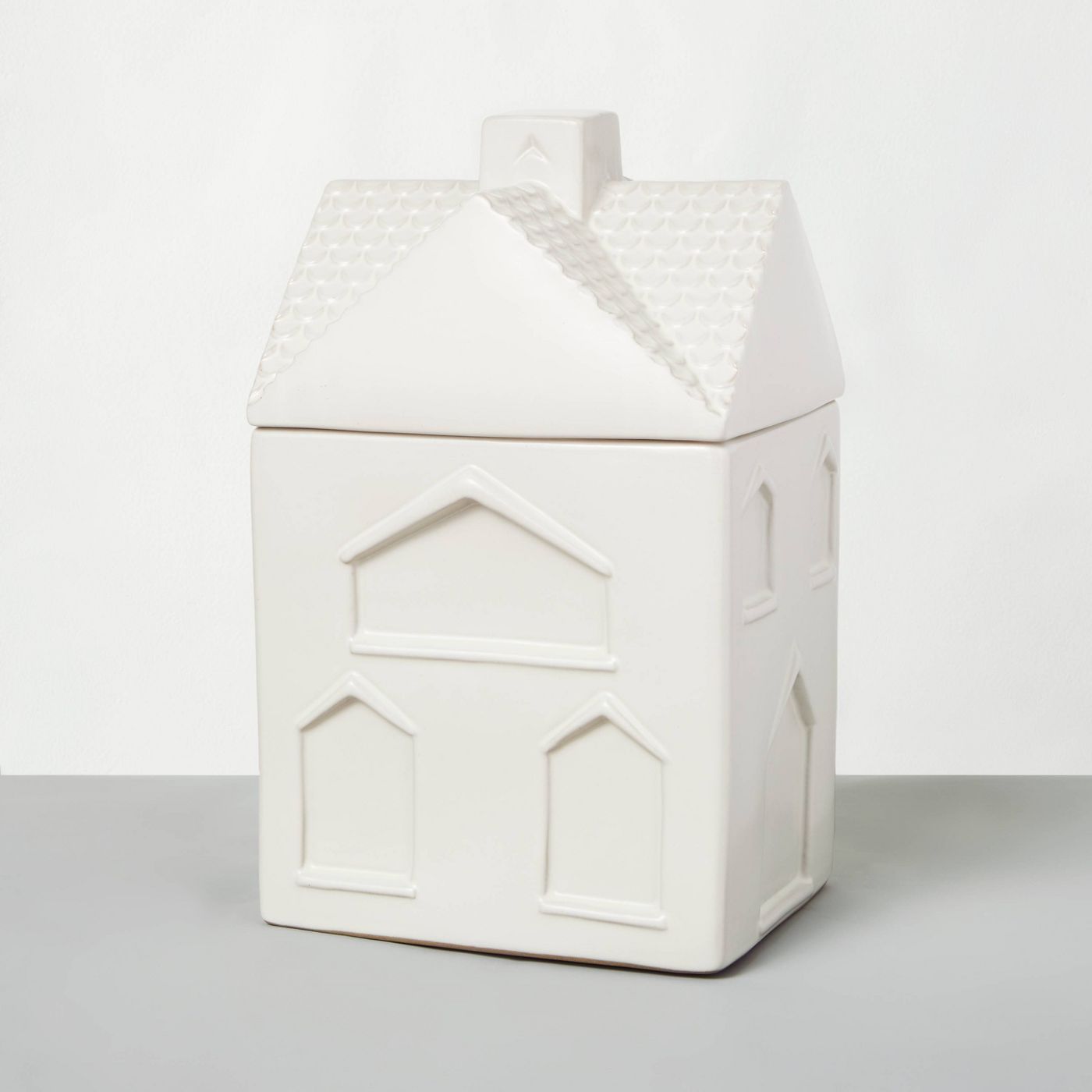 A mug is a perfect gift to give with a bag of coffee or fill with some wrapped candy!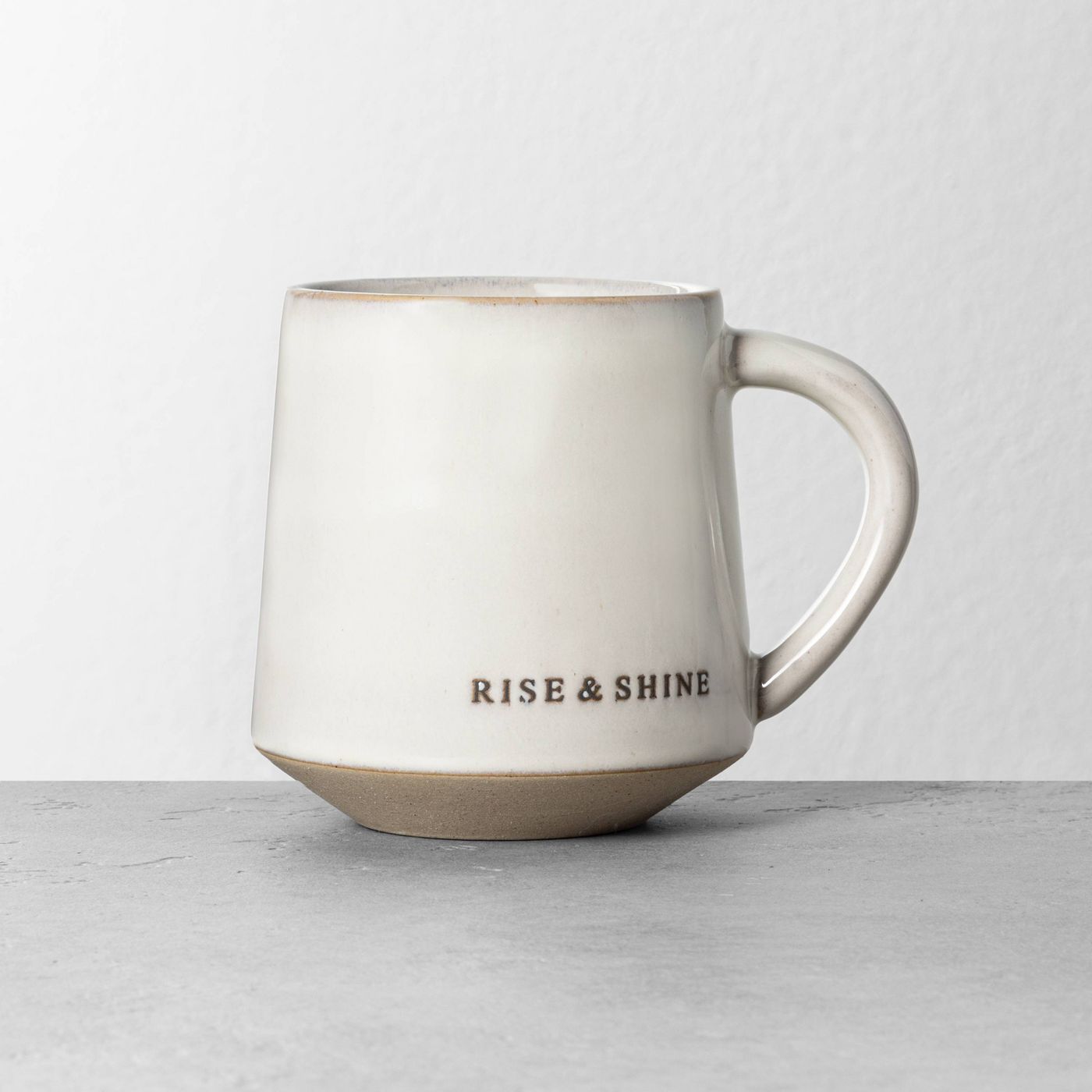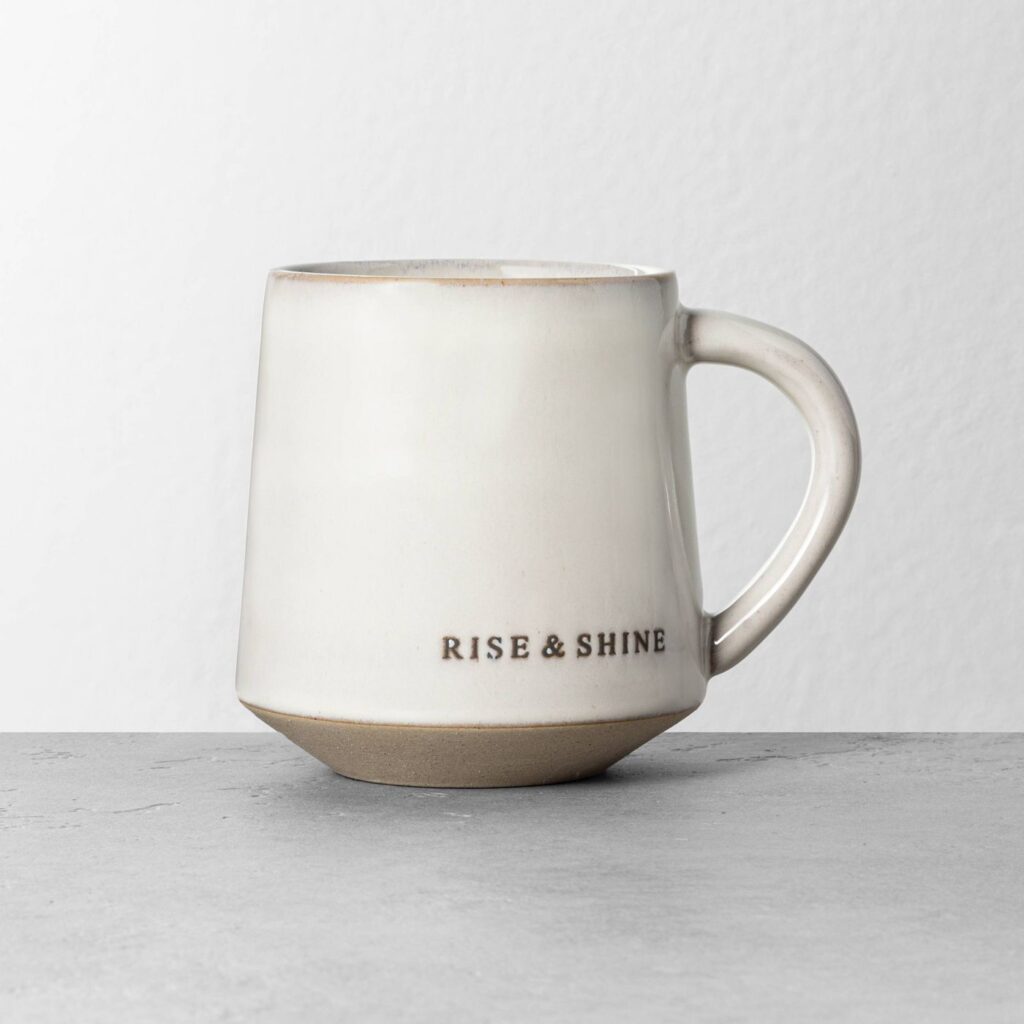 Who doesn't love a cute, typographical doormat? They are so popular and fun! (See how I layer mine with other fun rugs to make a front door statement – click here).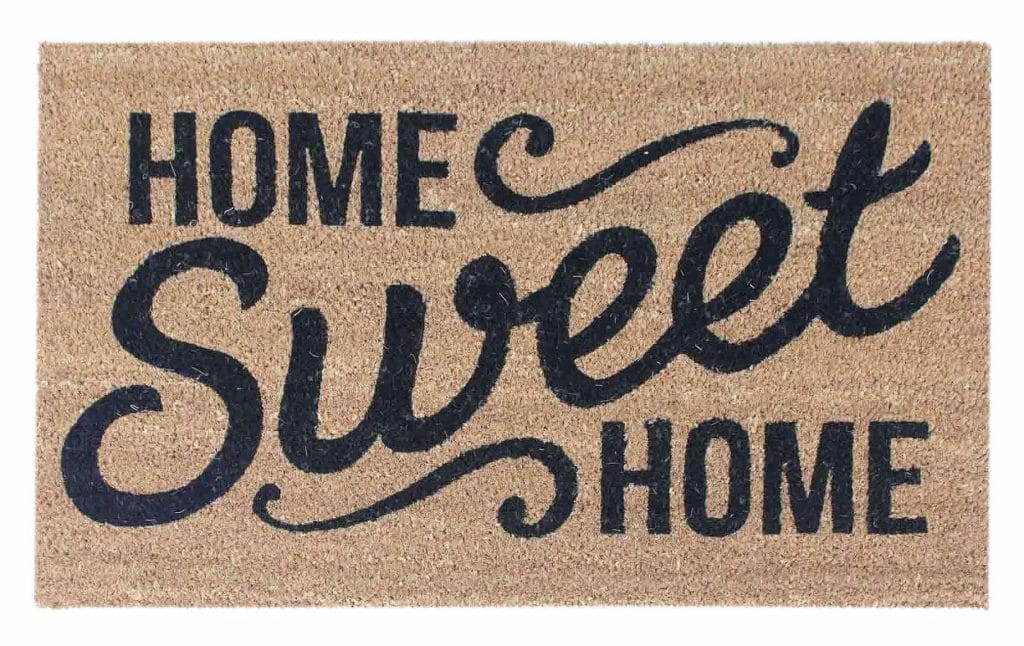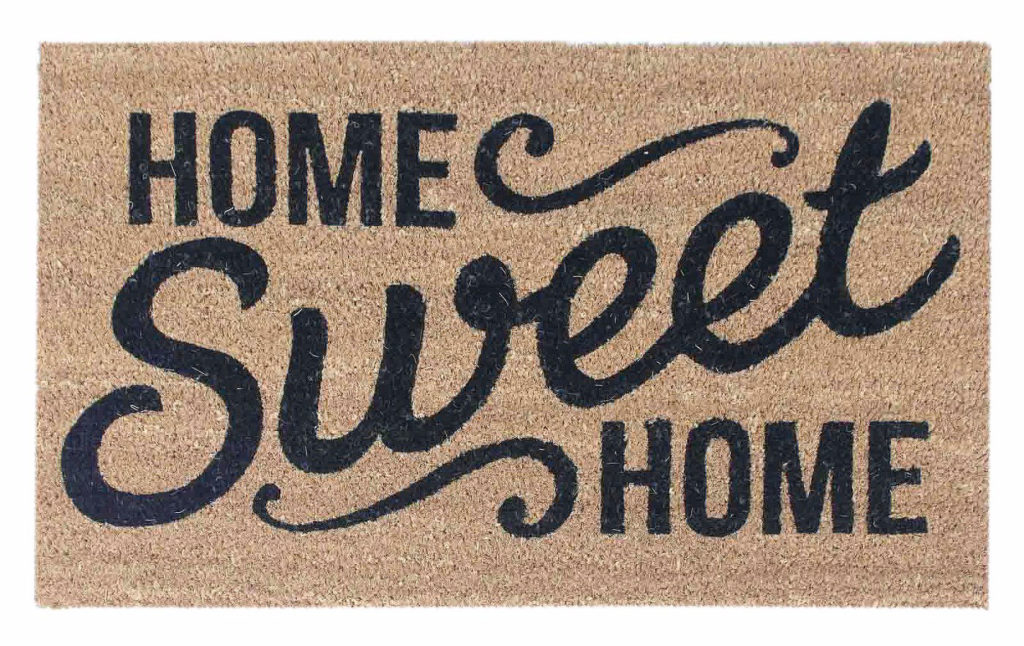 These coasters are a PERFECT gift and less than $25!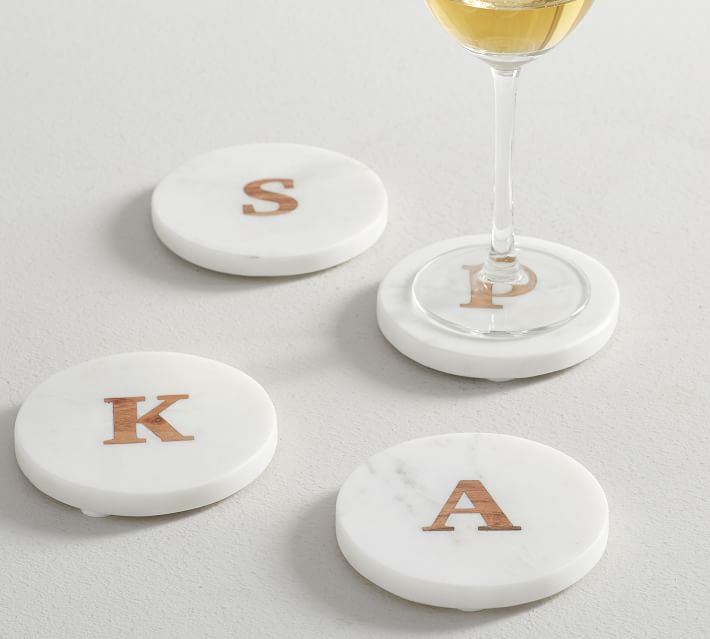 Alphabet Marble and Wood Coasters
How cute would it be to share an appetizer on this tray and leave the tray for the host? (And maybe a recipe card with the "secret family recipe," too?)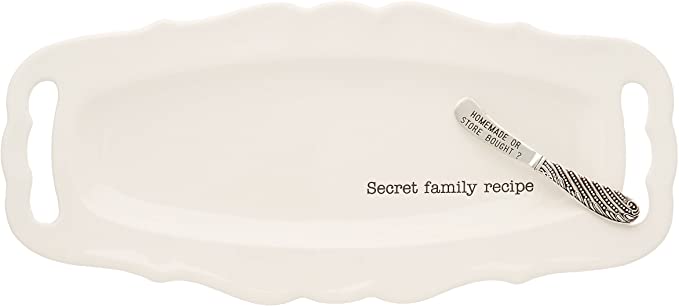 Secret Family Recipe Serving Tray
This oh-so-soft, cozy plush throw blanket comes in a wide array of beautiful colors and under $40!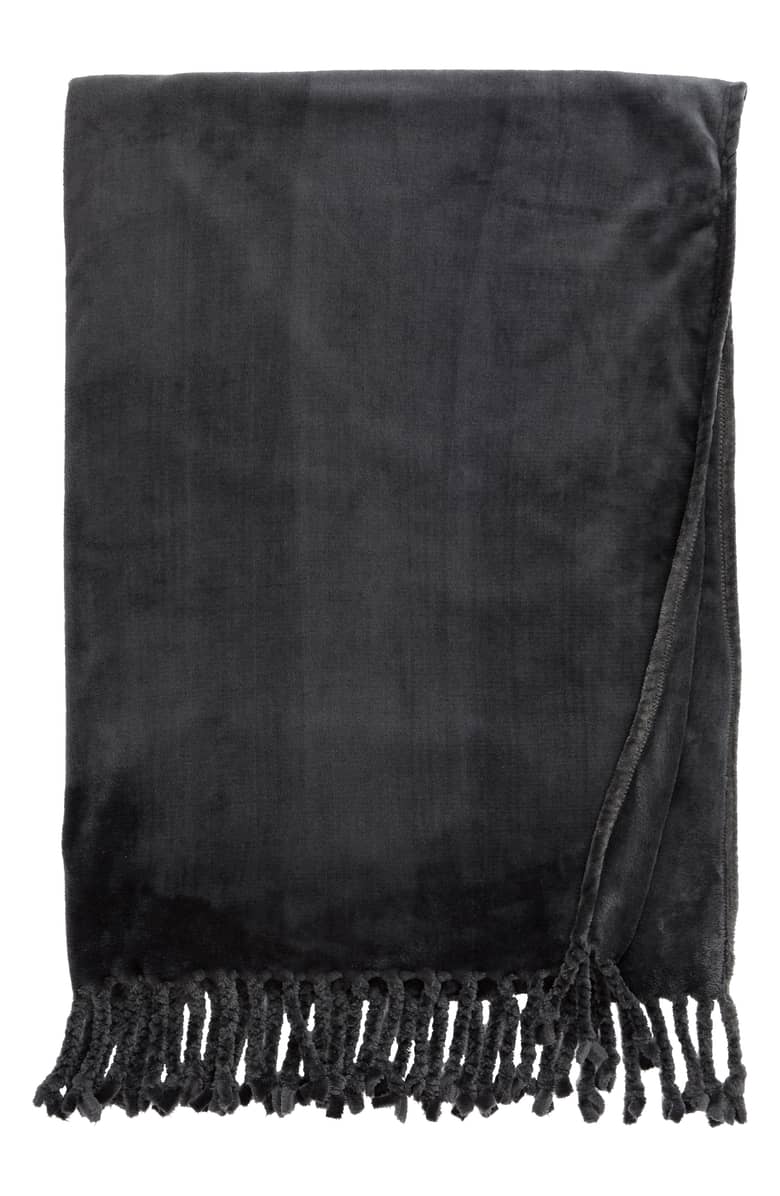 Click/Tap the images below to shop some great gifts. (You may have to click twice on mobile.)

I hope you love these ideas and find them helpful! See the rest of my Holiday Gift Guides here!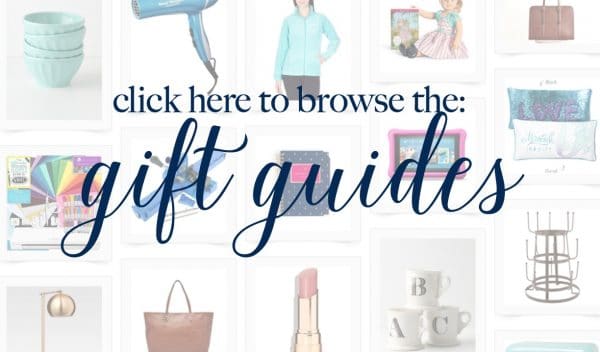 MORE POSTS YOU WILL LOVE: