Decorating a mantel with a TV above it can be a challenge. But it's totally possible to keep the TV front and center and have a gorgeous home as well. Find amazing inspiration for decorating a mantel with a TV above it right here!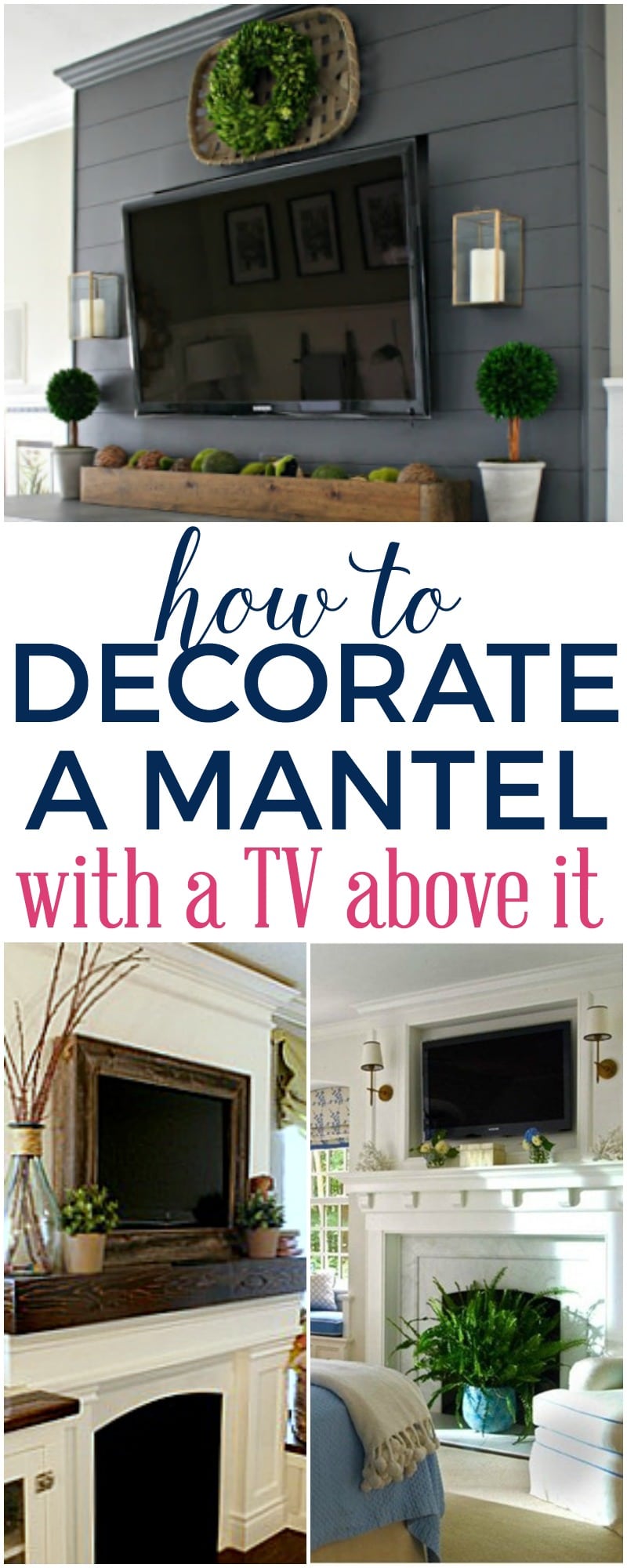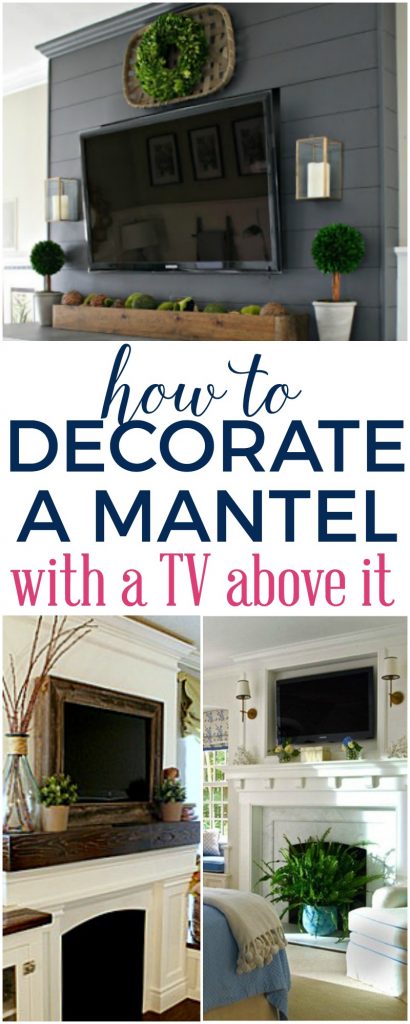 One of the most common decisions a family has to make when moving into a new home is whether or not to put the TV over the mantel. It can be determined for you by the location of the connections, but sometimes it's left totally up to the family to decide which place to use.
And honestly this is one of the most asked questions that I get in e-mail or on social media. If you've seen my home, then you know that I don't have the TV over my mantel. It's sitting on a media cabinet against the wall to the right of our mantel.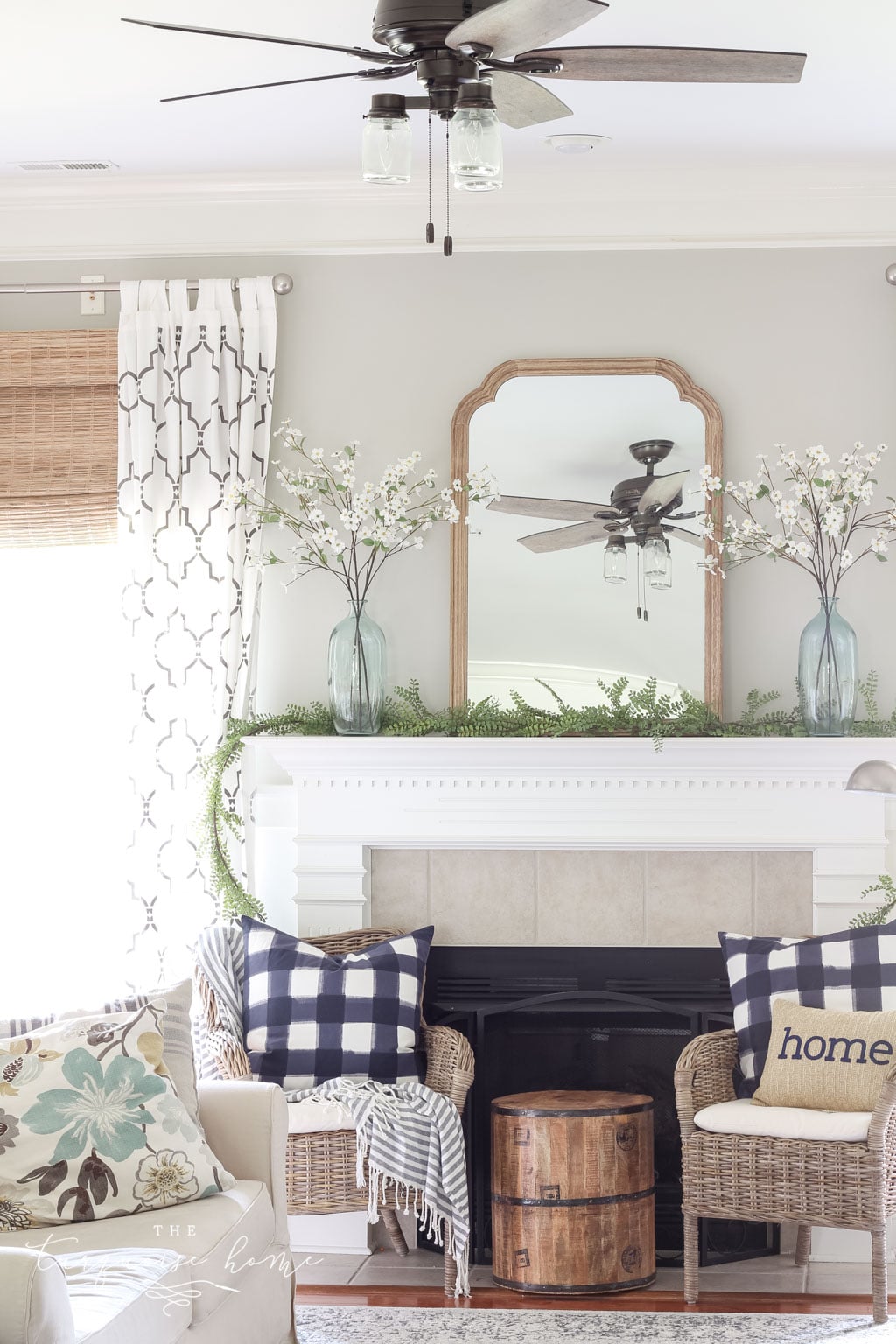 FREE BONUS!
5 Secrets Every Home
Decorator Knows
… to transform your home into your dream home!
The reason I chose this arrangement is that you see our mantel when you walk into the front door. I didn't want the TV to be the first thing you see when coming into my house. Granted, you can see it from the side, but that's not as obtrusive to me. And not to say that having the TV right there would have been a bad choice. We just had options, so I chose a different one.
I also liked that the TV would be on the long wall because when someone is cleaning up the dishes at the sink, it's right in their line of sight. They could see the mantel as well, but the wall felt more natural. And the furniture placement seemed better to me.
And lastly, I wanted to be able to decorate my mantel to the fullest and not be hindered by having to work around the TV. But some people love the TV above the mantel or they are stuck with that choice, so let's talk about some great ways that you can have your TV and pretty decor, too!
How to Decorate a Mantel with a TV Above It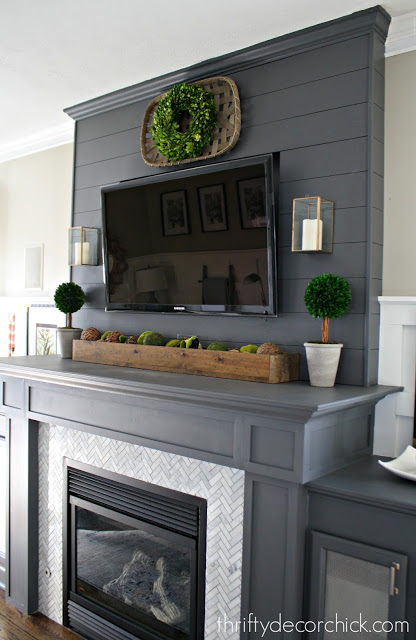 Thrifty Decor Chick // Build a Wooden Tray Like the One Under the TV HERE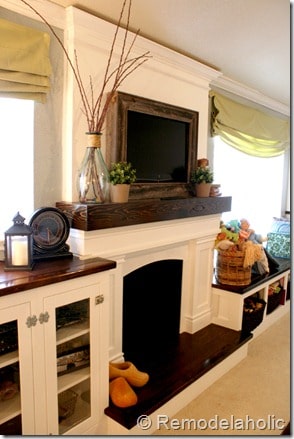 DIY Framed TV from Remodelaholic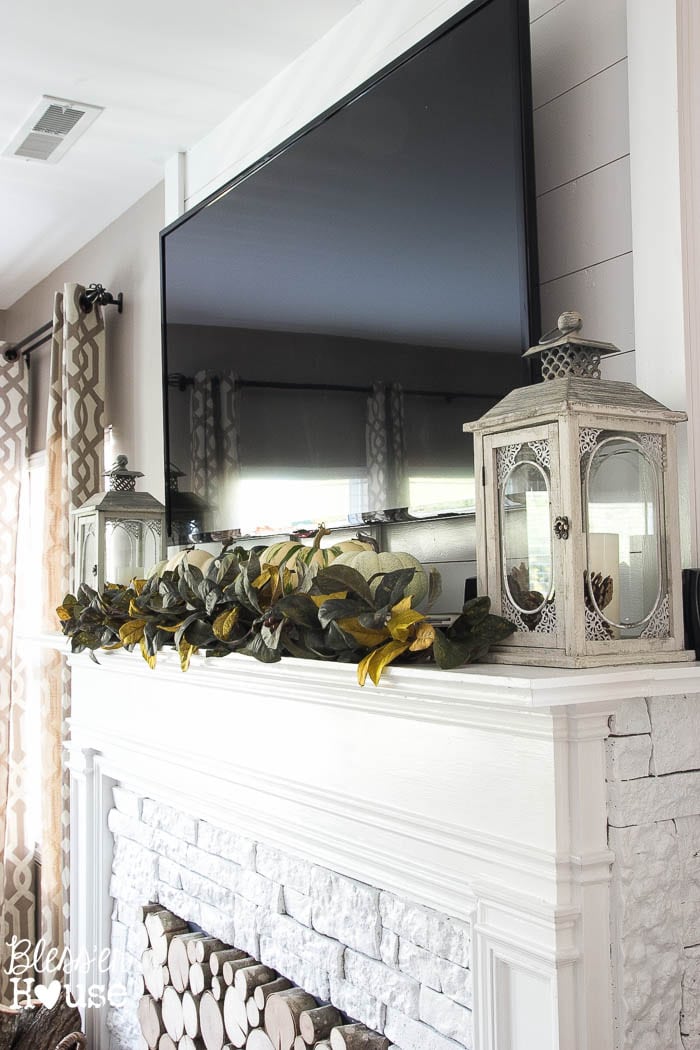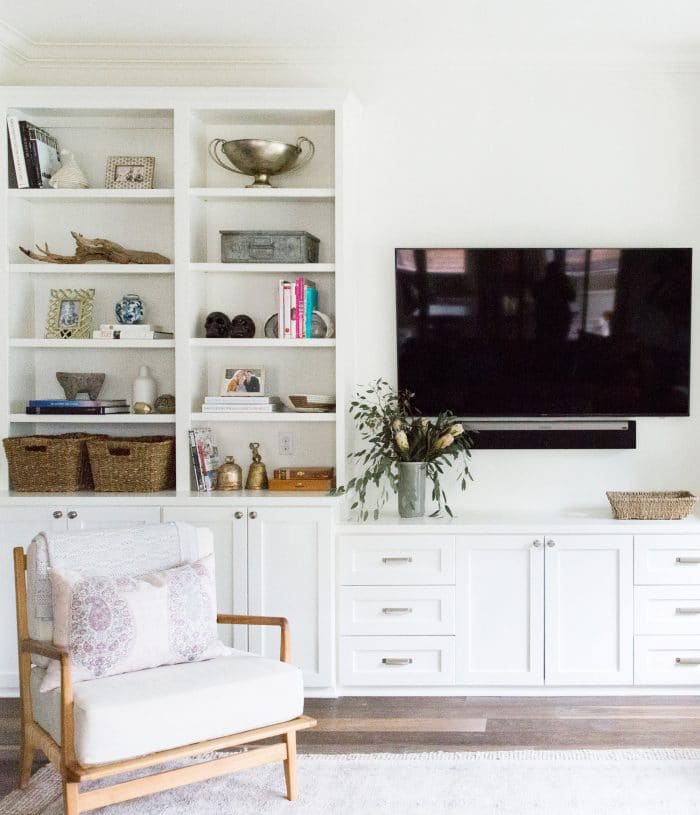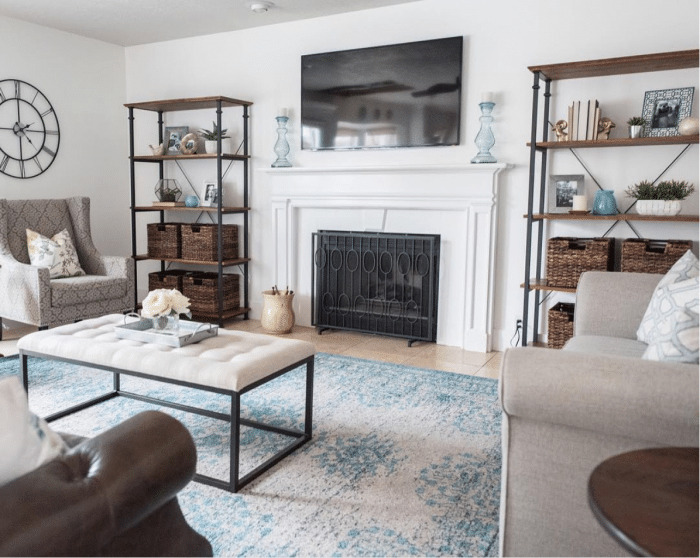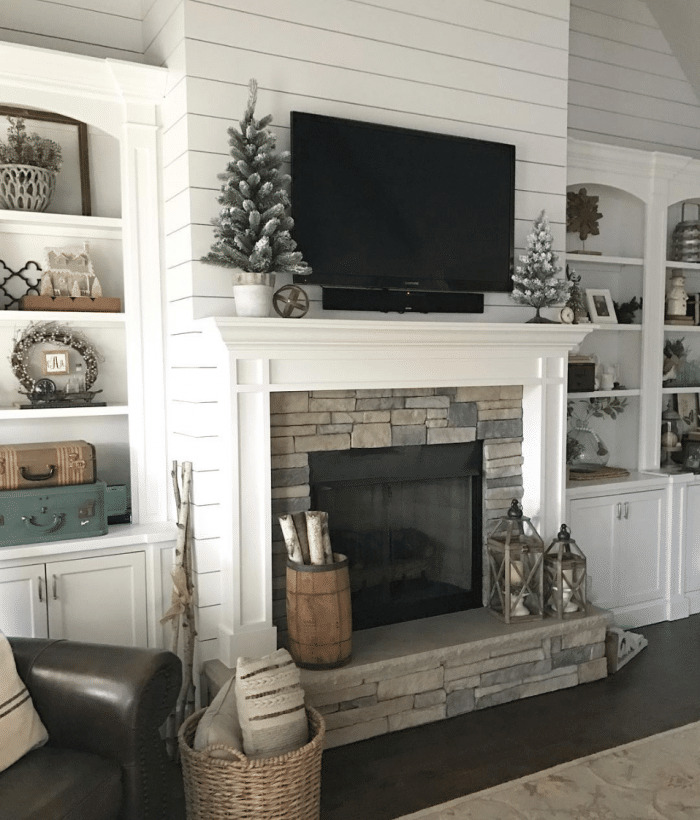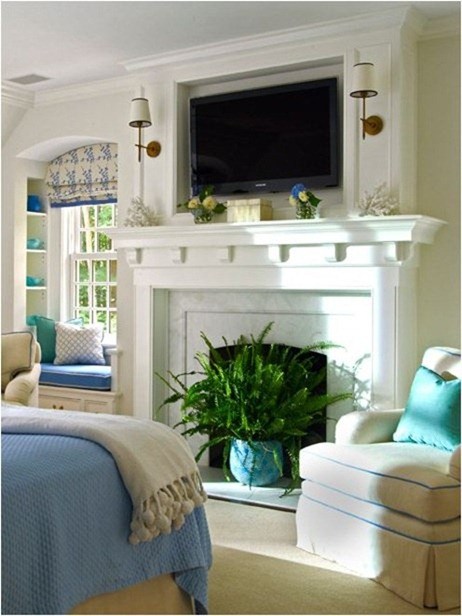 Lynn Morgan Design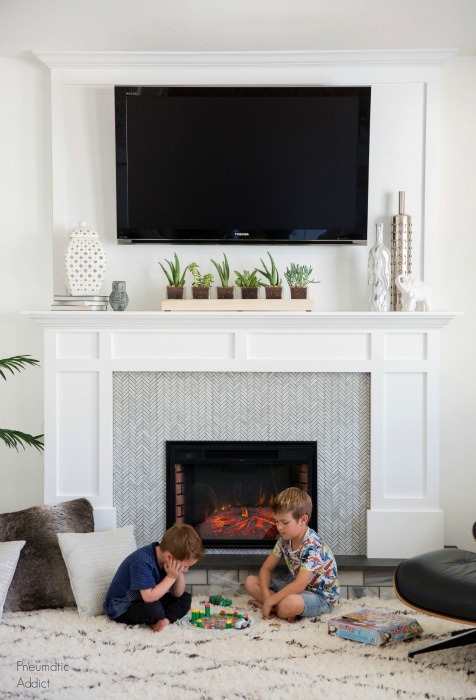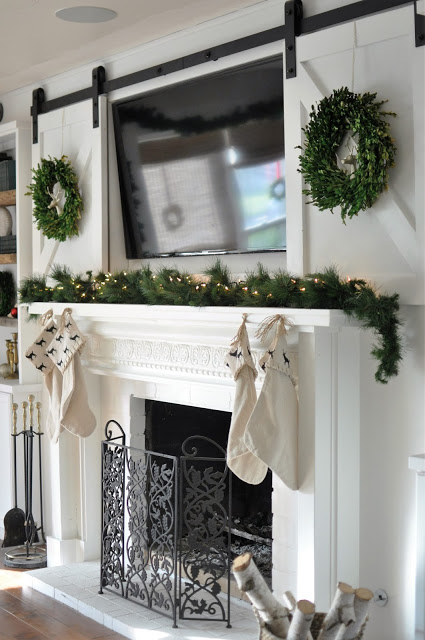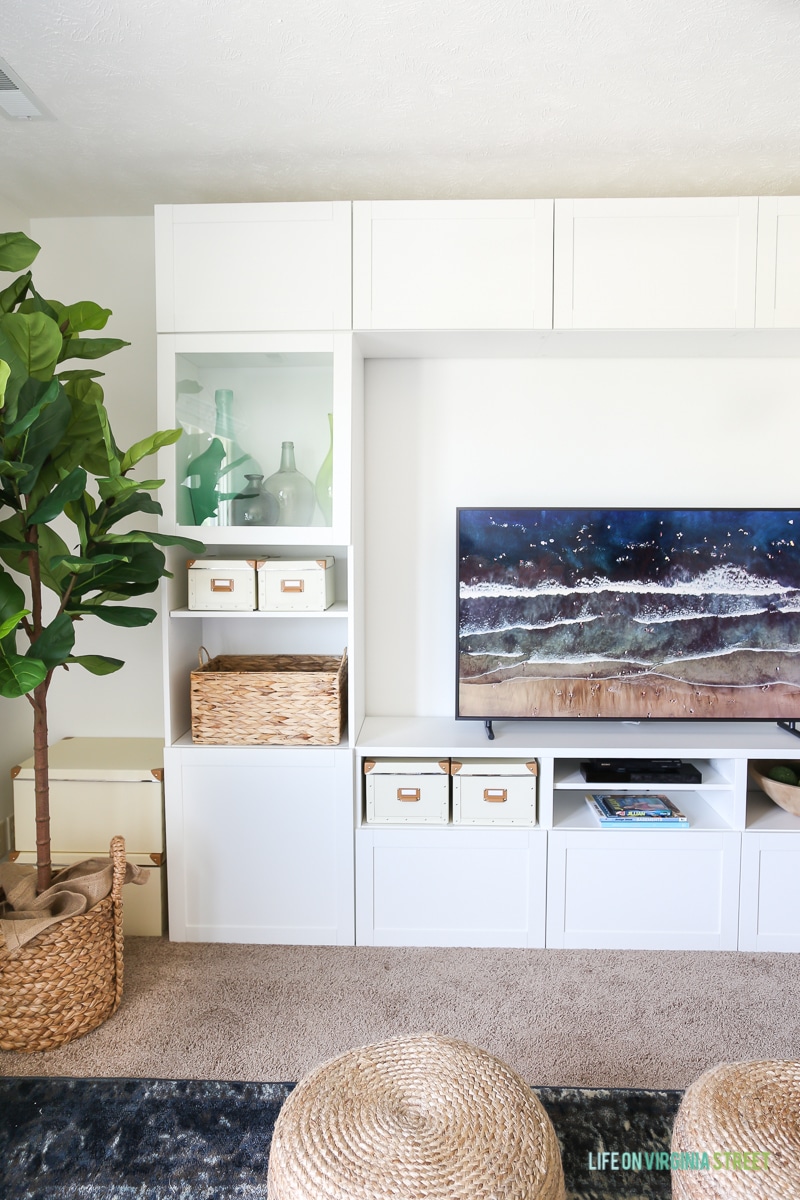 Some of the takeaways I see from these inspirational photos are …
1. You can really make a mantel look great by adding low decor under the TV and anchoring the sides with larger, taller decor. The taller side decor can be symmetrical or asymmetrical, but it doesn't need to be overdone. A simple lantern, vase or greenery will work just fine!
2. I love the idea of adding sconces to the side of the TV. If you can hide the TV cords, surely you can hide some lighting cords!
3. Hide It completely. If you really don't like to see you TV all the time. I love the barn door look
4. And you can always get a TV that looks like framed art when you're not watching it (in the last photo). How cool is that?
Do you have your TV above the mantel? If so, what is your favorite way to decorate around it?

SaveSave
SaveSave
SaveSave
SaveSave
SaveSave
SaveSave
SaveSave
Get Instant Access to my Guide to Customize Your Home on a Budget
Grab your FREE guide for 10 Ways to Customize Your Home on a Budget: simple projects to transform your home from builder beige to a home with character and charm!