This year I tried something a little different in regards to my home goals. In the past, I would list 10 or so goals for the whole year and then kind of use it as a guide for the year. But I would honestly forget about it halfway through the year and I would fail miserably on half of them.
So, this year, I decided that instead of making one large set of goals at the beginning of the year, I would break goals down into 3 goals per quarter.
And the verdict? I've LOVED it! I've been so much more connected to my goals this year since I've had to revisit them every 3 months. It's kept me accountable to finish the rooms I've started before moving on to the next one. Kind of. 🙂
I tend to want to jump from room to room and then leave rooms half finished all over my house. This way, I remember the 20% I still need to do to complete a room, and will usually finish it first.
There are times that I will purposefully choose to not finish a room because I need to wait for inspiration or for the budget to make a big purchase.
This year has been a little extra trying because shipping and delivery times on home furnishings have been sooooo slow. It's taking 3-6 months on some things and I have a hard time waiting that long. But hopefully when the world goes back to "normal" the lead times on furniture deliveries will shorten, too.
Now, I'm usually running a half of a month behind on these updates, but I'm OK with that because the regular checking in on my goals has kept me more accountable in the long run.
This year my hope was to tackle one room makeover per quarter. I didn't quite reach my goal, but I think I'll have 3 rooms done by the end of the year, and 1 that will be close to finished in the first quarter of 2021.
I also hadn't planned on doing much seasonal decor this year, but my love for fall decor got the best of me and I'm totally decorating for Christmas!
Revisit my Previous Home Goals & Topics:
You can click on any of the pink text below to learn more.
As you can see, the office took 3/4ths of the year to complete because I was waiting on my back-ordered bamboo shades to come in. I'm finding myself in that same predicament with the kitchen makeover, but I'll share more below.
This post contains affiliate links for your convenience.
How did I do with my Home Goals from July to September?
Let's take a look back on the specific goals I had for this past quarter.
I needed to wrap up a few things in this room, and I did! But you'll see below why it's not finished yet. You can see kind of how far we've come in this bedding post and the wallpaper post.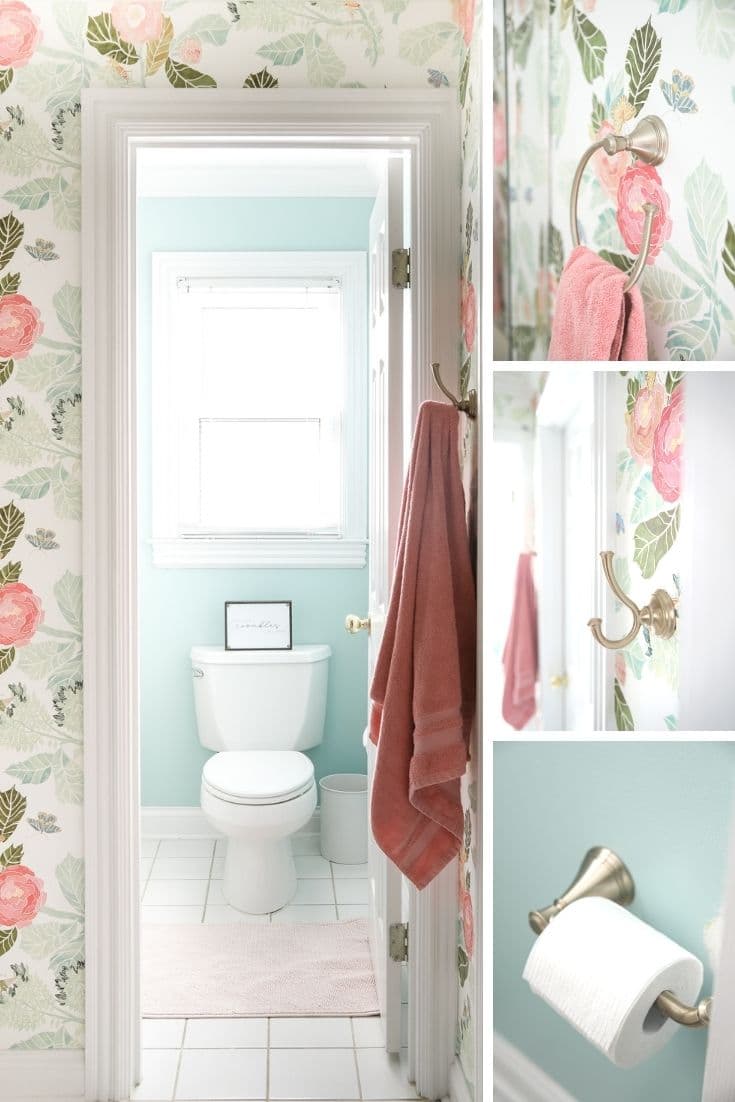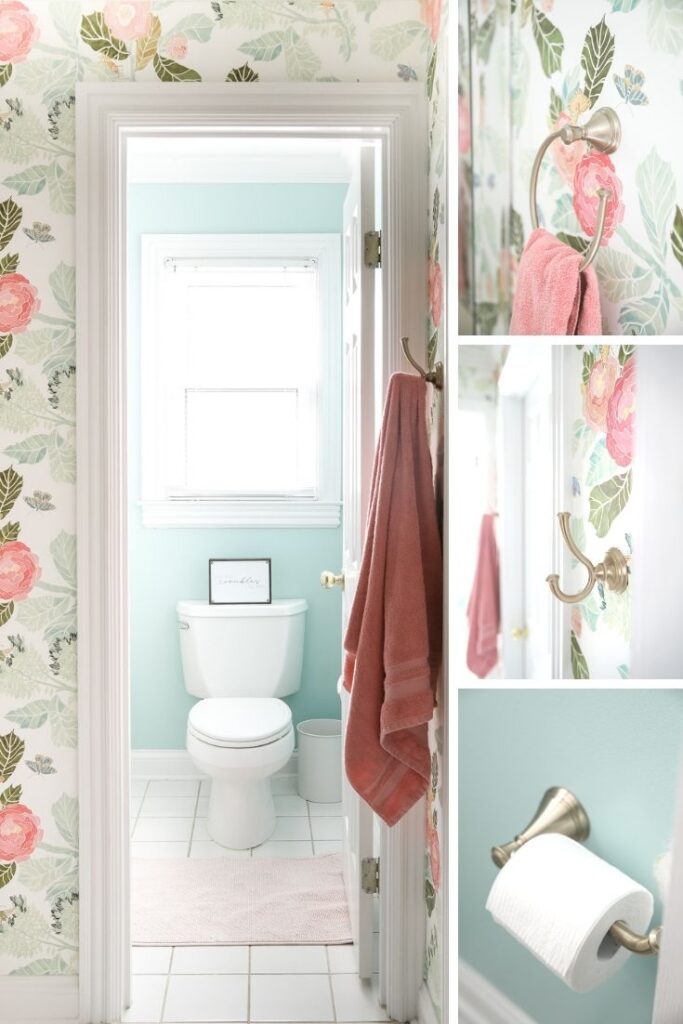 Click/Tap the images below to shop my girls' bathroom:

I've done almost everything that I had planned for this room, and yet it's still not quite right. I want to add a roman shade to the window instead of a curtain. And then it just needs some more decor. Maybe a mural on the wall or a different furniture arrangement??
So… I'll finish this sometime in 2021 probably. For now, it's functional for the girls and they love that it feels like them. So, I'm putting it on the back corner until inspiration strikes.
2. ADD PERSONALITY TO THE KITCHEN
While the kitchen didn't need a huge makeover, it did need an injection of some color and personality. I shared my vision for the space in this kitchen makeover.
Make or order a custom window treatment for the window over the sink using this fabric: Fabricut Fleur Botanical in La Mer. – waiting! I ordered this back in August and it's supposed to arrive this week. 🤞🏻 FINGERS CROSSED!
Put up the kitchen light over the table that I ordered. – done! See how it turned out here.
Replace the kitchen knobs (all 42 of them!) with these brass knobs. Or spray paint the ones we already have? We'll see! – done!! You can see them in my fall home tour.
Add a pendant light over the island. – not yet! I'm torn on this because one reader made a good point that since it's over the stove (and we don't have a vent hood), the light fixture will get pretty greasy. So, I haven't decided if we will actually add a light or not.
Add some more decor on the walls. – no! I bought a piece of art for the walls, but it didn't fit anywhere. 😔 There's so many windows, I can't really do much more on the walls, so probably not going to do this one.
Add a runner in front of the stove – done! I bought this rug from Ruggable so that I can wash it when it inevitably gets dirty.
Add a rug under the kitchen table – not sure a rug can withstand the crumbs from my kids yet. 😔
Add bamboo blinds to the french doors. – done!! See them in my fall home tour.
Replace the counter stools with something new and fun! – waiting! I want swivel stools in a rattan or woven material/texture. I finally decided on these rattan counter stools, but am waiting for a sale to order them!
Maybe consider: adding curtains, adding a tile backsplash (I've never tiled before!!) and maybe painting the pantry door or island a fun color. I DID paint the pantry door Comfort Gray. Not sure I'll do any of the others before I call this done.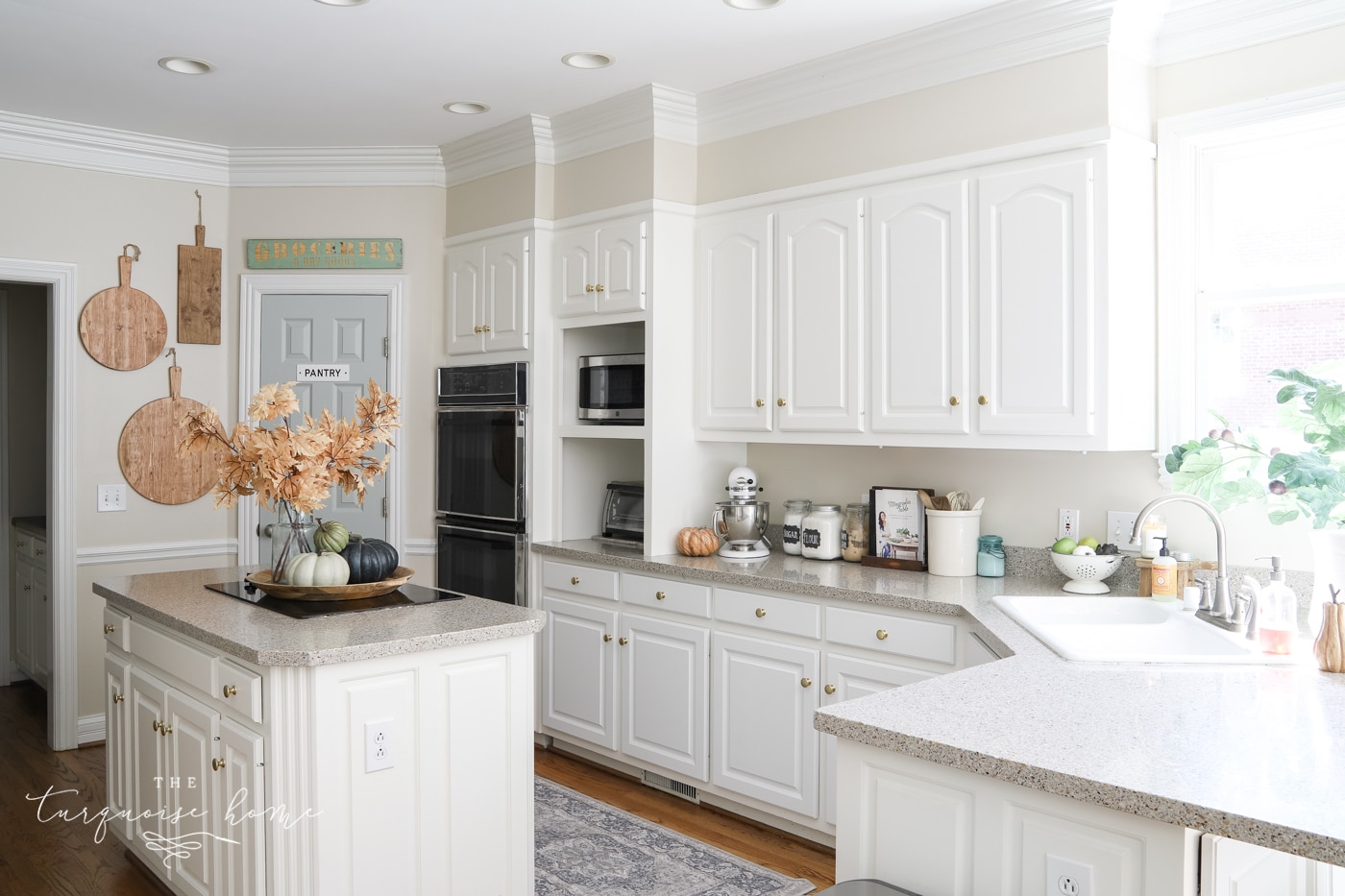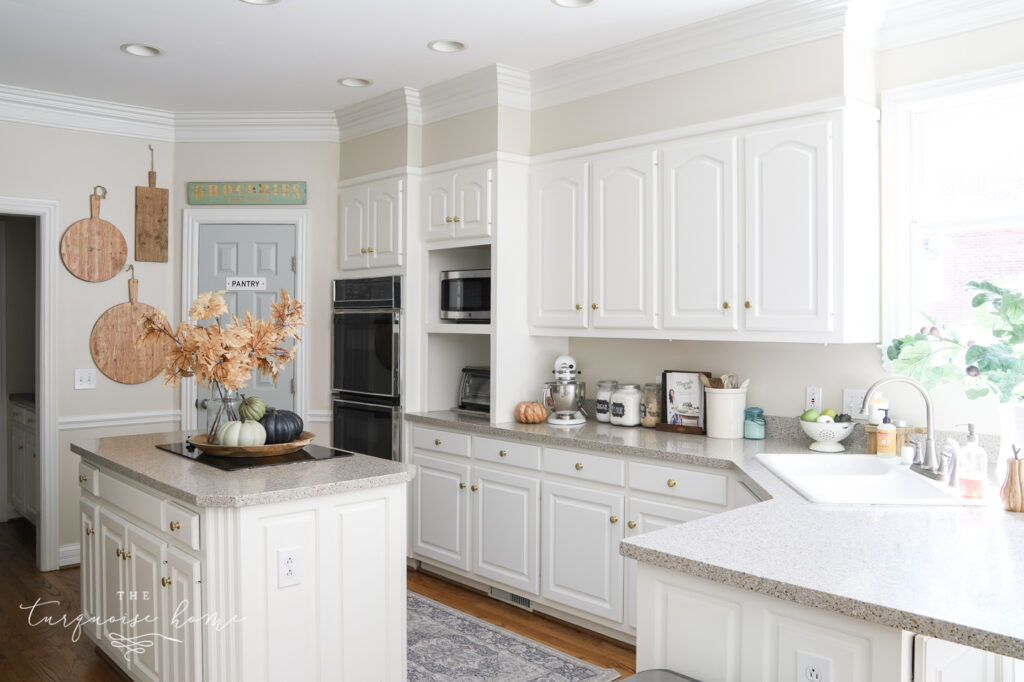 You can see a lot of the changes I've made so far in my fall home tour, but I've even added a few more things since then! See my whole mood board for the kitchen makeover here!
Click/Tap the images below to shop my kitchen:

3. FINALLY SHARE MY OFFICE REVEAL.
I did it! Check out the office reveal here!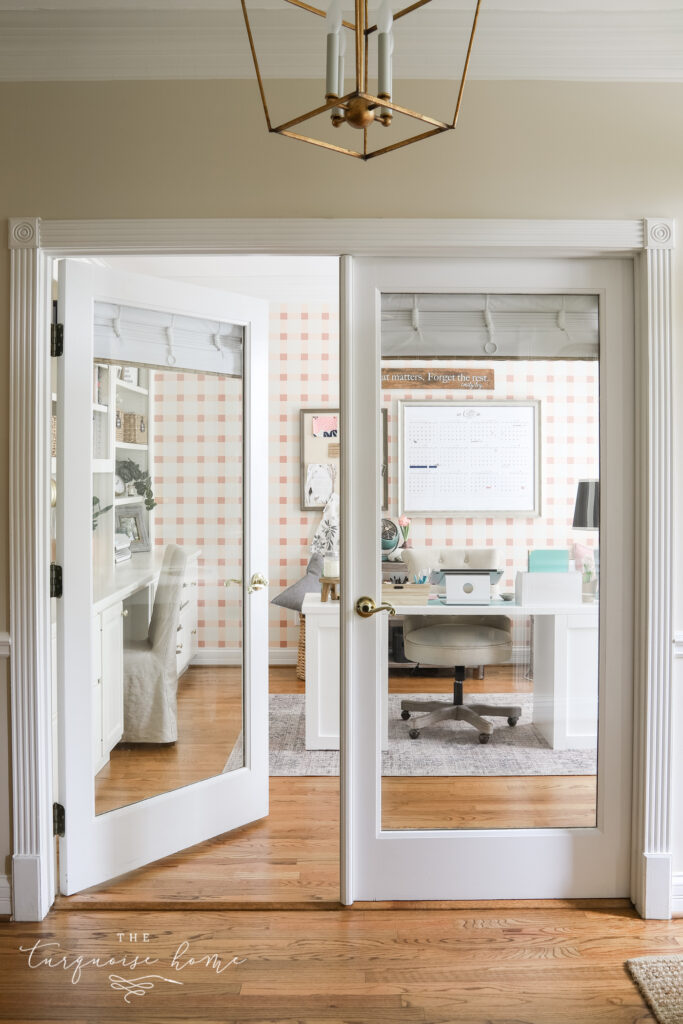 Home Goals for 2020: October – December
Since it's the end of the year and the holidays are always kind of crazy, I'm going to have some pretty small goals for this quarter. And since it's almost a third of the way over, I'm lowering the bar for this last set of goals.
Order a lamp. I love a lamp in a kitchen and I have the perfect place for one! I look forward to putting it on a timer and having the soft glow of a lamp in the evenings after the dinner dishes are done.
Hopefully receive the roman shade for the window above the kitchen sink and install it. I ordered it back in August and it's *supposed* to arrive this week (but I haven't seen a shipping confirmation yet).
Find a cute soap dispenser.
Order counter stools for the "bar." I'm waiting for a sale to order them!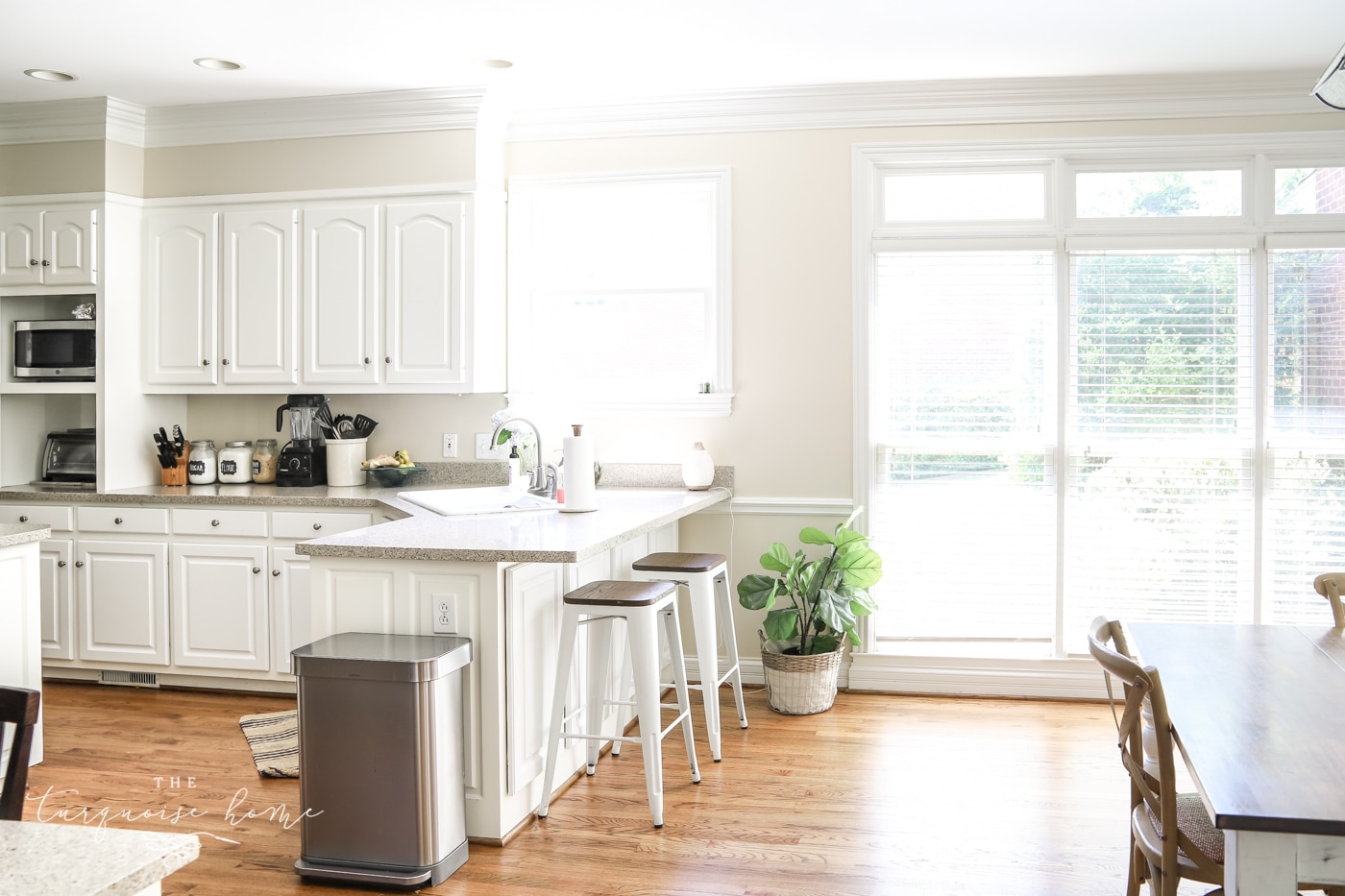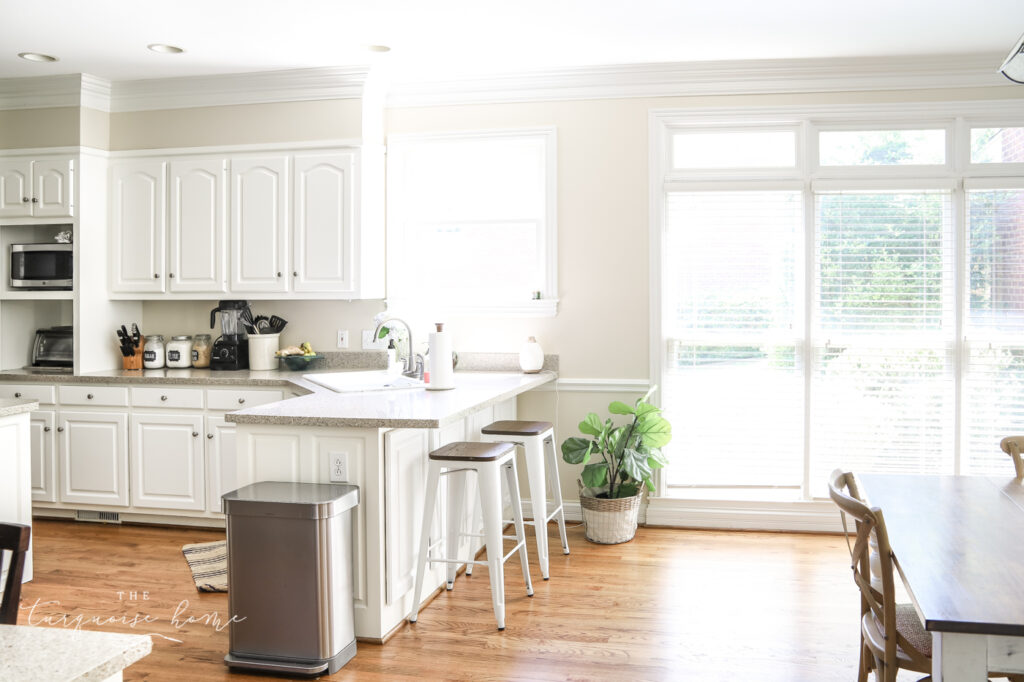 2. Add a runner to the stairs
This should be a project we can complete in a couple of hours. But I will have to find carpet samples and get it ordered, which we know by now could take forever. So, I need to get on this now.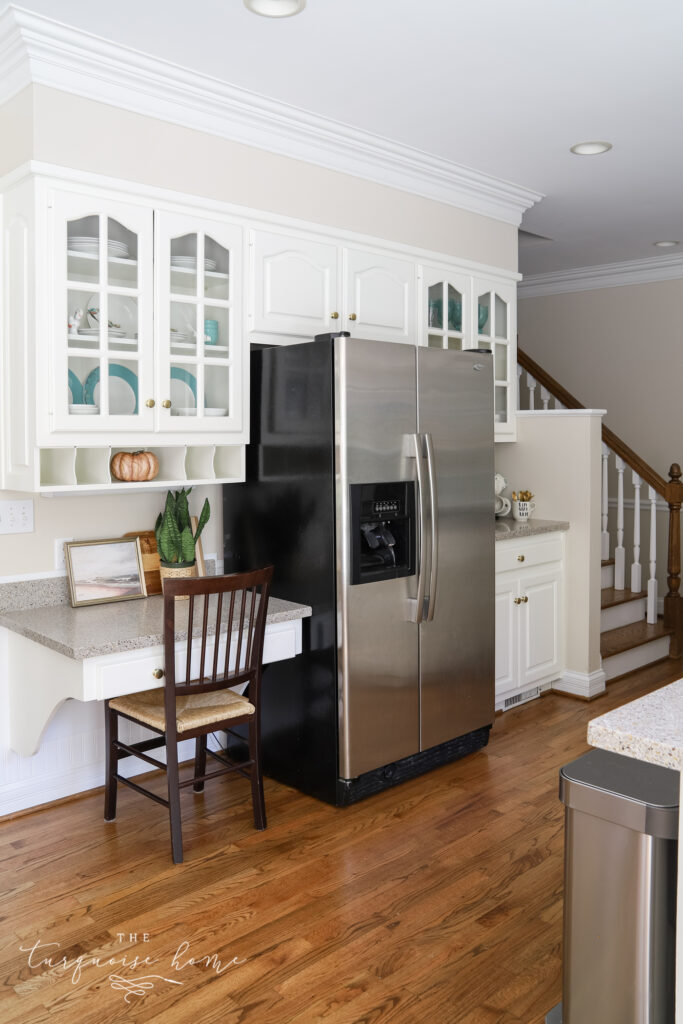 I've been pinning some beautiful stair runners that inspire me!
3. Make a Design Vision Board for our Master Bedroom
I know I haven't even finished the kitchen yet, but it's close, and I need to figure out the next project on my list. The reason I don't say "finish the master bedroom makeover" is that even if I ordered furniture for it today, it wouldn't arrive until January. So, it's more realistic to think the makeover will be complete next April.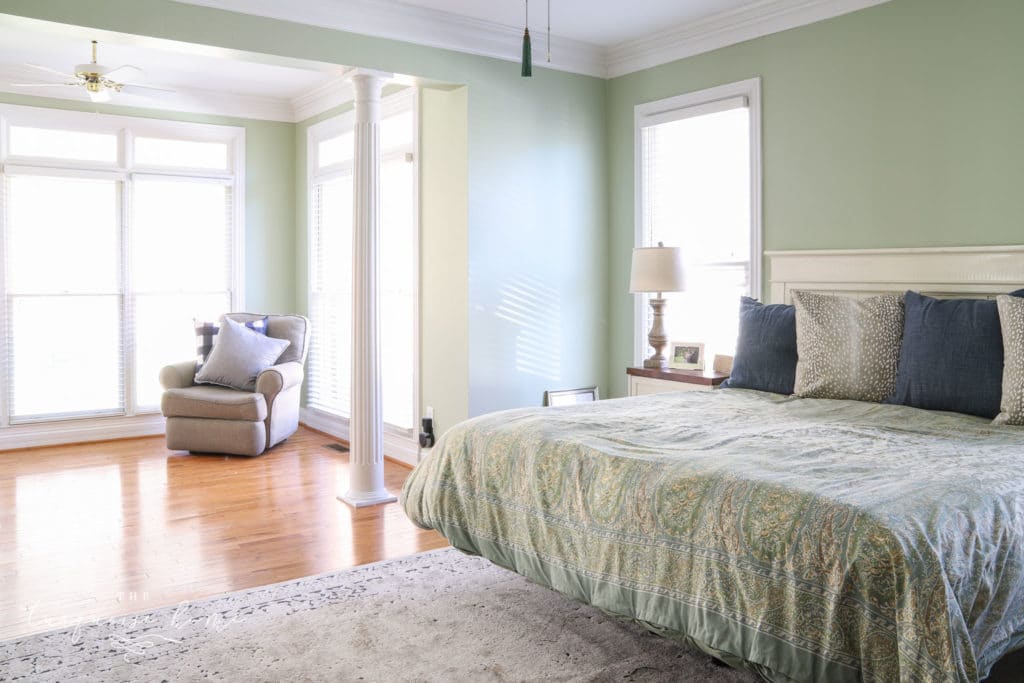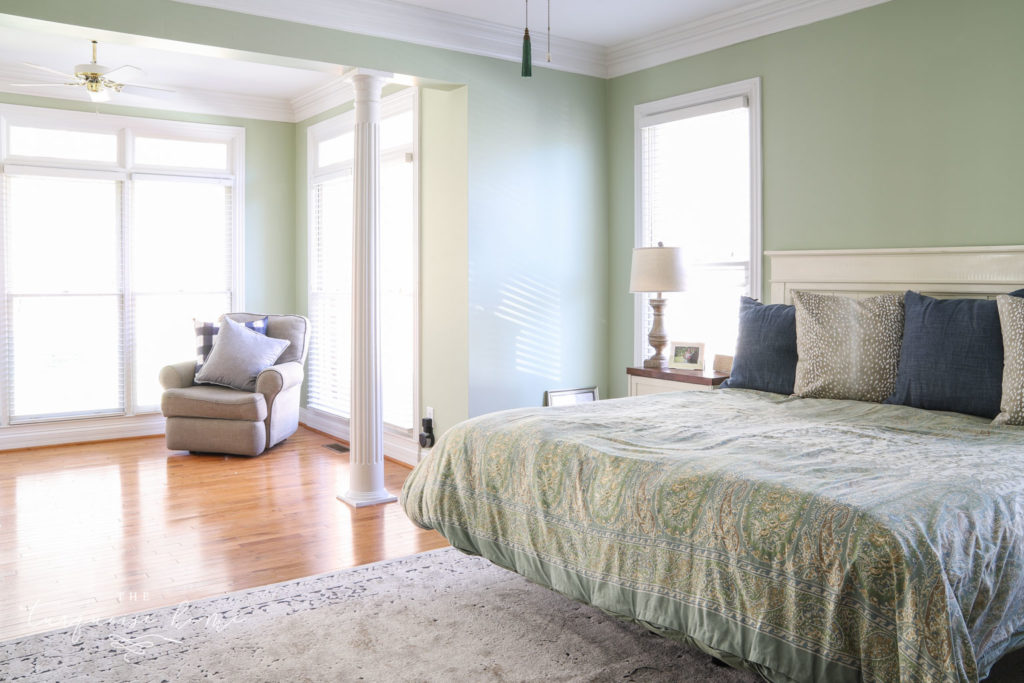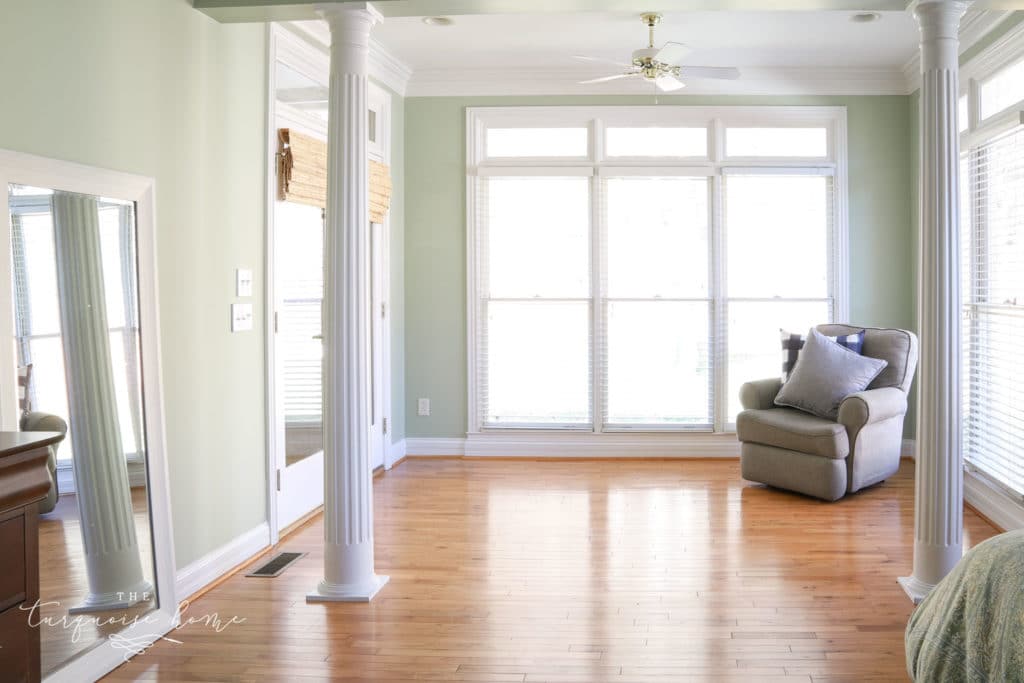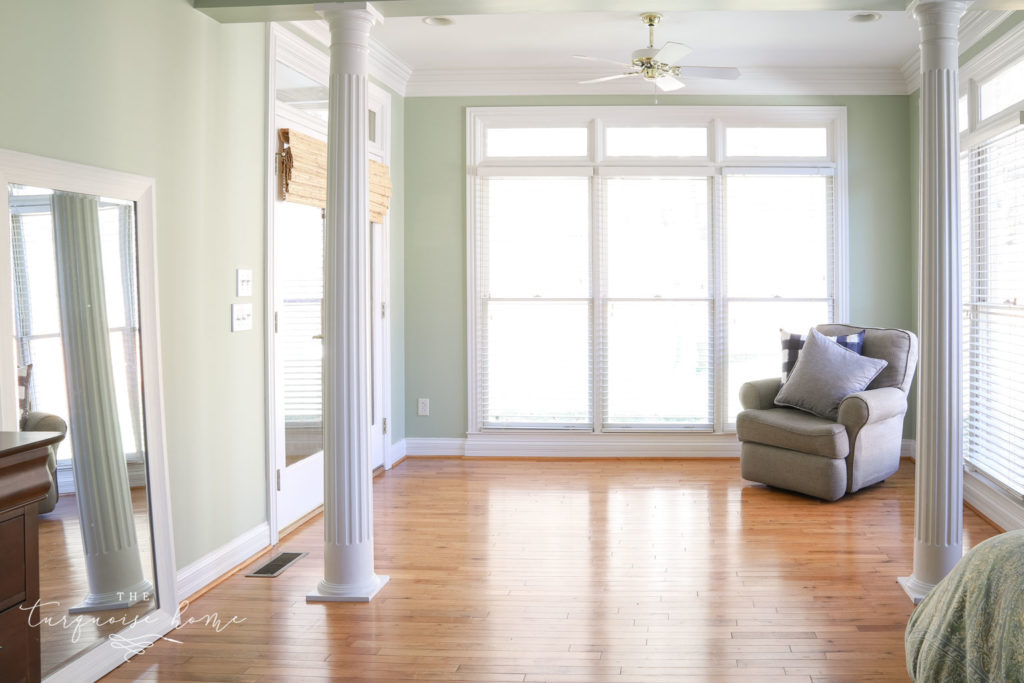 I finally had the bedroom and bathroom painted after living with the pistachio green walls for almost a year. My friend convinced me to go ahead and paint the walls before we totally gut the bathroom. And she was right. It feels so much more like us now and I enjoy the room, rather than merely tolerate it.
I have been collecting some inspiration for the space, so my challenge will be figuring out how to incorporate what I love into our bedroom.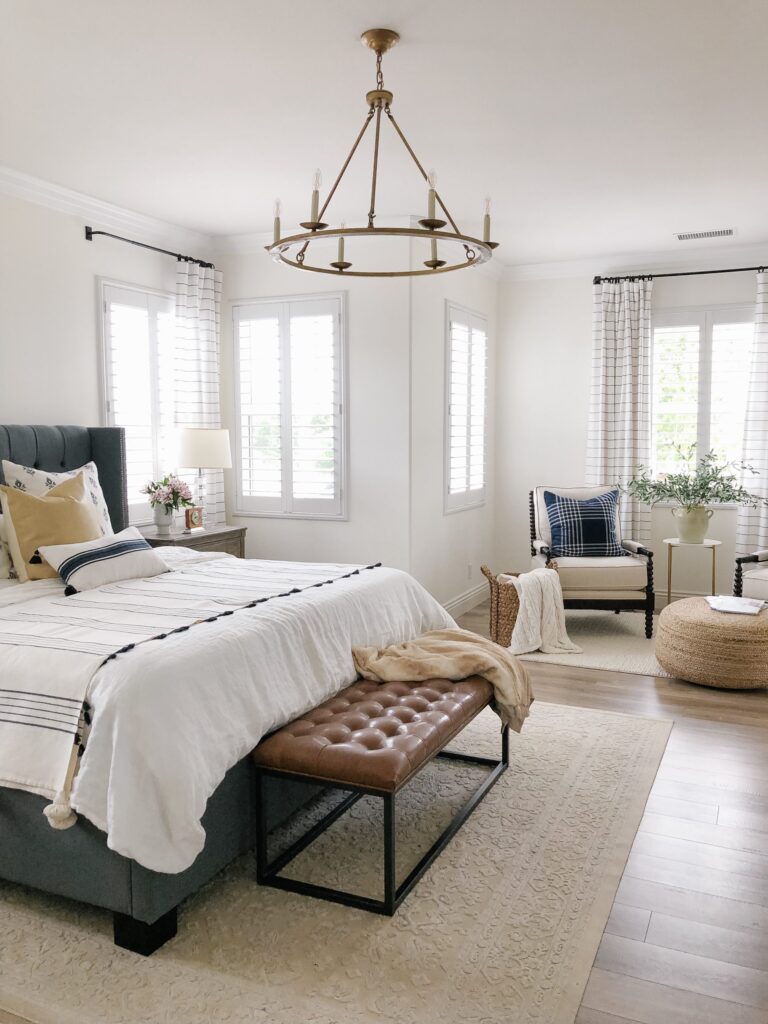 I think I can get this done in the middle of Thanksgiving and Christmas! Thanks for coming along with me on this house journey.
xo, Laura