Summer Bucket List Printable
I hope you enjoy this cute Summer Bucket List printable for planning an fun, restful and intentional summer!
Hey there! School is officially out in my part of the world and the pool is open, so that means it's SUMMER regardless of what the calendar says. Yay! We've already been to the pool, started pushing back dinner time and having lazy days!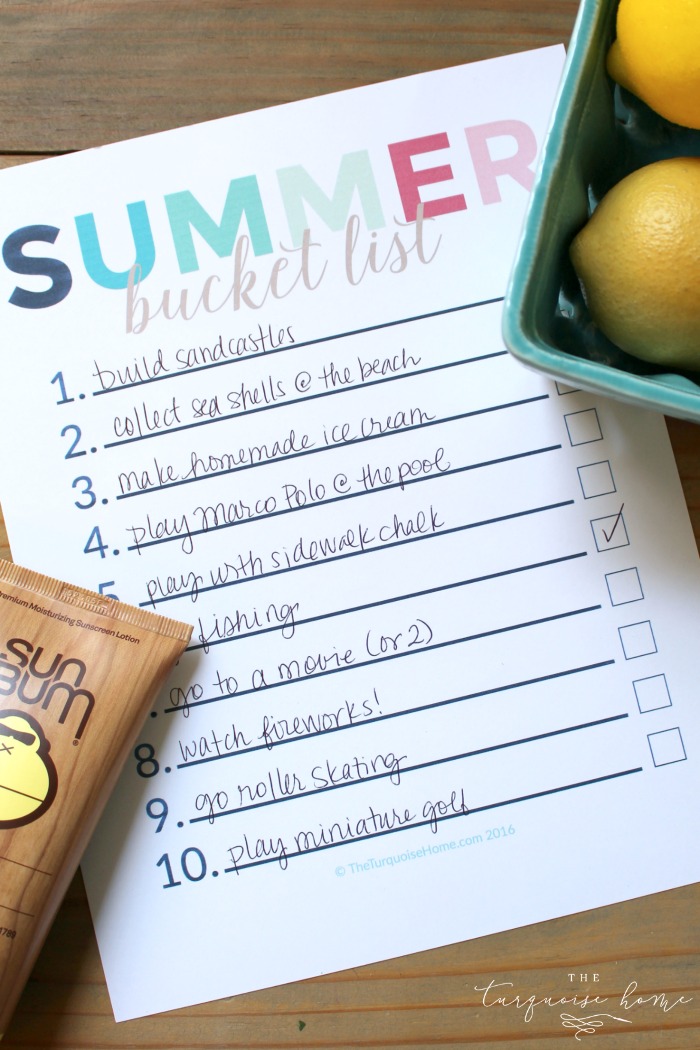 At the beginning of summer I am always giddy because Coach (my husband who is a teacher and, obviously, a coach) is home for the next two months and we have a fabulous neighborhood pool!
I am so grateful that we were able to move to this neighborhood 4 years ago because the amenities are fantastic. During the summer, it's like we are on vacation all summer long. Not to rub it in or anything. 😉

Although my husband is off, I do continue to work (with a lighter schedule) in the summer. So it's not all fun and games. Just to make you not be too jealous. Ha!
Here's the thing, though. I simultaneously love and dread summer. You see, I'm a schedule-loving girl and I do so well when I have a plan and some structure. But the longer I live in this season of life as a work-from-home mama, married to a teacher who is home all summer long, the better I am prepared each summer.
We used to try to cram a ton of stuff into these few, quick months. And we would end up frustrated and burnt out, instead of refreshed and ready for the next school year. The truth is that our summers are super short and we have to be picky about what we commit to do. Already our June is committed and done. And most of July as well.
The key to us not being frustrated and burnt out at the end of the summer is to have a plan!
So, I polled my family and we made up a bucket list for this summer. It's short, intentional and not overwhelming.
Our Summer Bucket List:
build sandcastles
collect seashells @ the beach (can you tell where we're going on vacation this summer?! SOO excited!!)
make homemade ice cream
play Marco Pollo @ the pool
play with sidewalk chalk
go fishing
go to a movie (or 3!)
watch fireworks!!
go roller skating
play miniature golf
While I was brainstorming, I decided to make a cute printable so that you can make a summer bucket list as well!
Enjoy!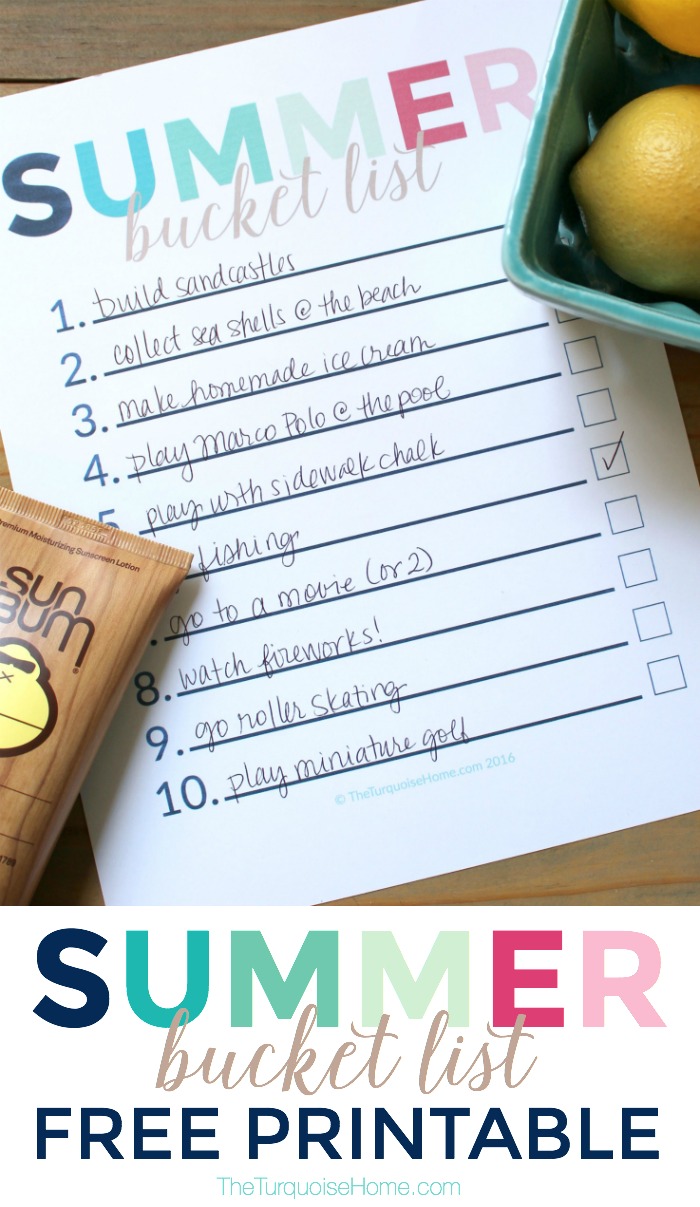 What's on YOUR summer bucket list? I'd love to hear your fabulous ideas!!
More Summer Posts You Will Love: