Plaid Holiday Decor & Accessories
Nothing says holidays like tartan plaid decor. Grab some of these plaid holiday decor items for a festive touch!
I wasn't kidding when I said I was mad for plaid this year. I kept a folder of all the plaid I found this year and it was so big, I just had to share it with you. It seemed that everywhere I turned, there was another adorable plaid something-or-other.
And I'm officially obsessed! So many of these things I have in my home, so if you're looking for plaid decor and accessories, you've come to the right place!
This post contains affiliate links for your convenience. See my full disclosure policies.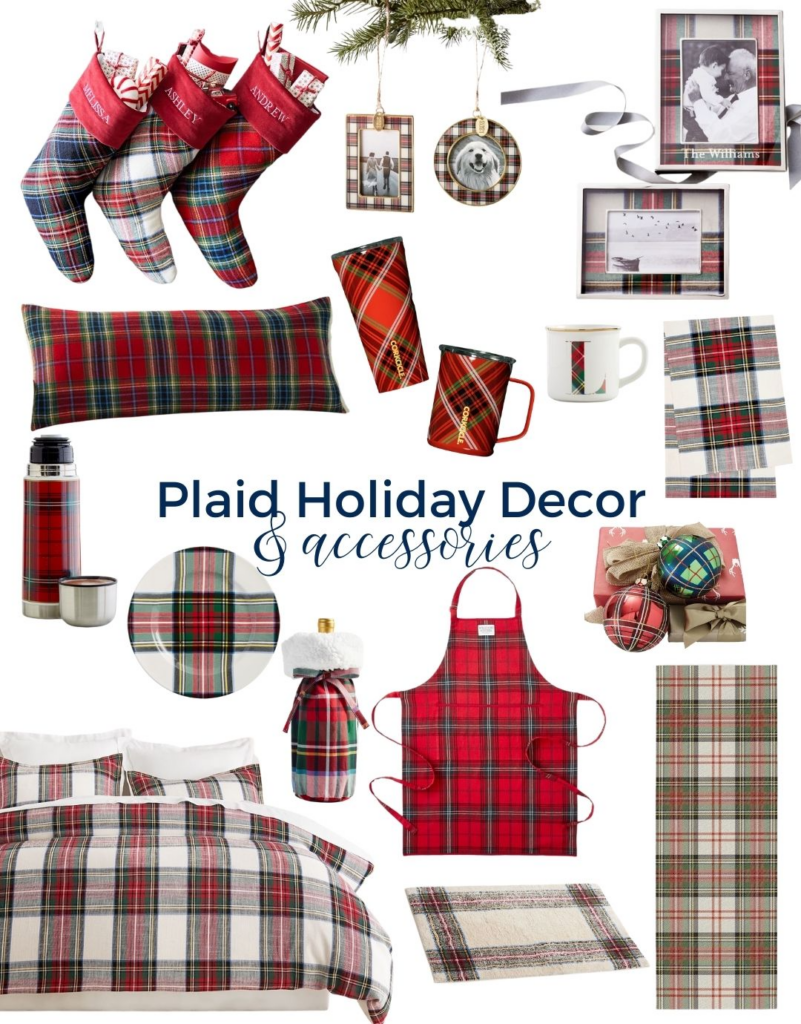 SOURCES: Plaid Stockings | Plaid Picture Frame Ornaments | Stewart Tartan Plaid Picture Frames | Plaid Lumbar Pillow (comes in other sizes and colors) | Red Plaid Tumbler | Red Plaid Insulated Coffee Mug | Monogrammed Plaid Coffee Mug | Tartan Plaid Table Runner | Plaid Thermos | Plaid Salad Plates | Plaid Wine Bottle Bag | Plaid Apron | Plaid Ornaments | Stewart Tartan Plaid Bedding | Plaid Bath Mat | Plaid Rug/Runner
There was so much I've loved this season that wouldn't fit in my graphic, so I've included even more plaid here:


Plaid Decor in My Home
I started really collecting plaid decor last year when I added a few picture frames to my collection.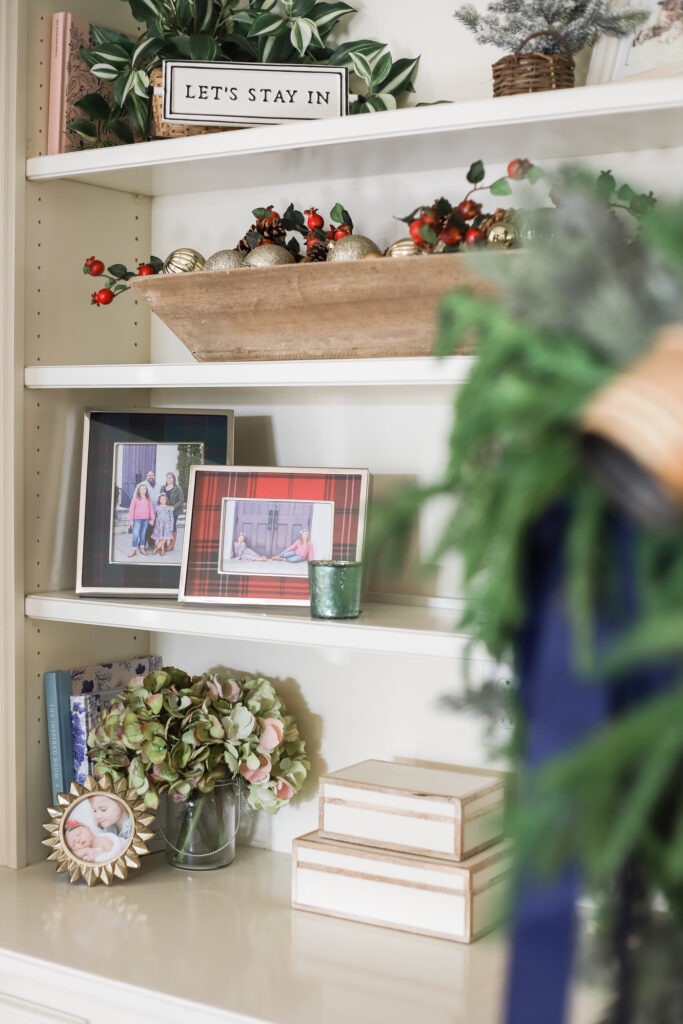 And this year I bought some of the new Stewart Tartan Plaid picture frames and sprinkled them throughout the house. You can see one of them in my entry way below.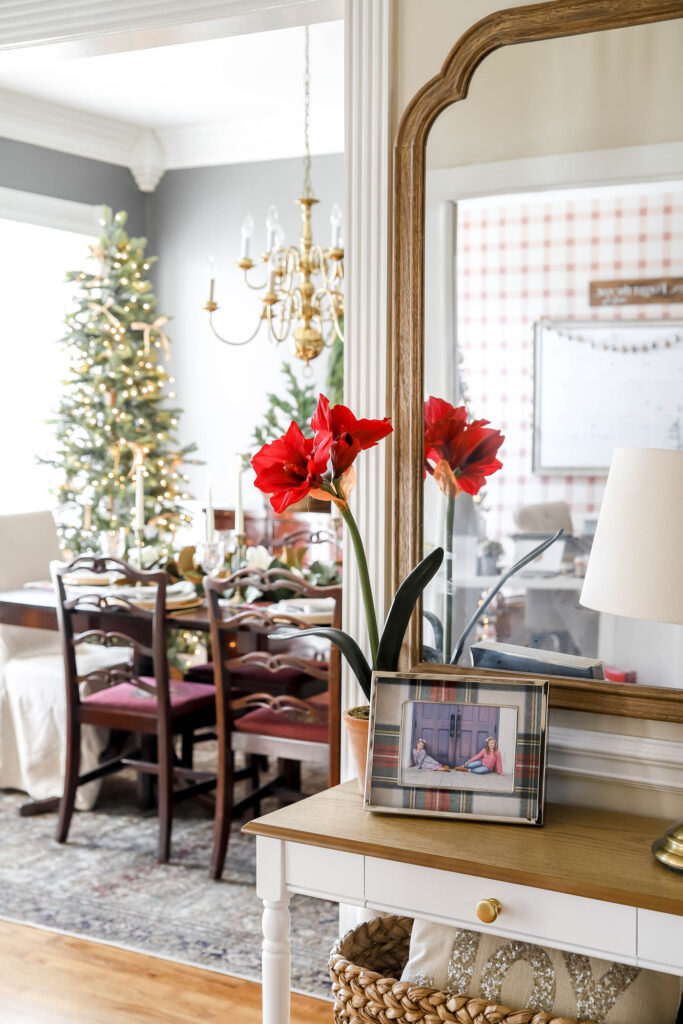 And I got all of the bedding for our primary bedroom. I've never had holiday bedding before, but I'm hooked!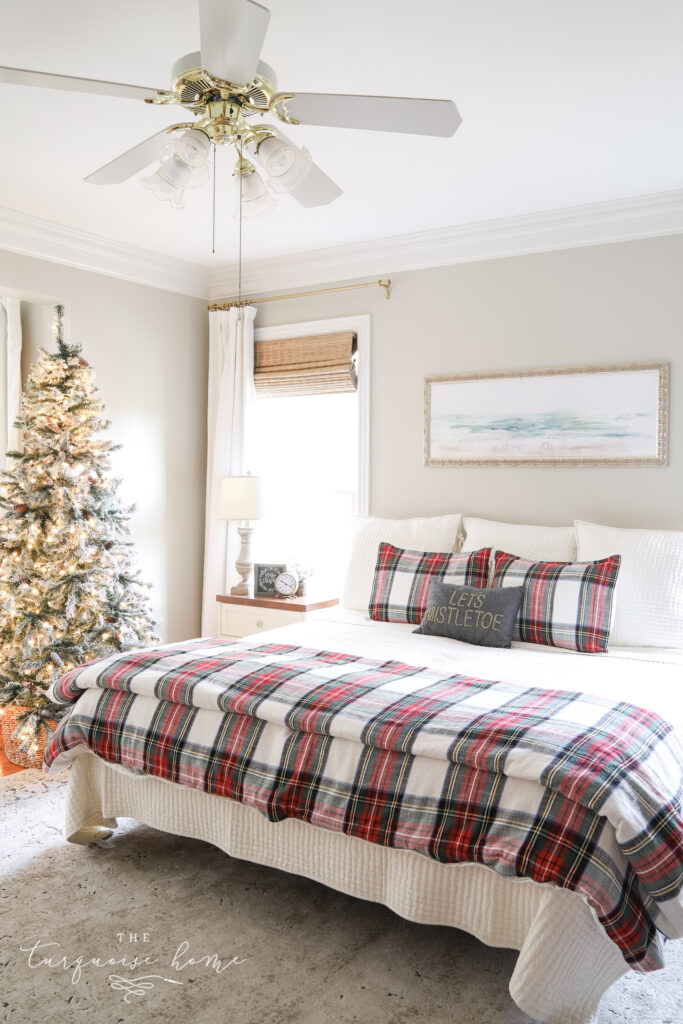 And it's not like you have to put it everywhere to give a holiday festive touch. I like to sprinkle it throughout each room in my home to give a cohesive feel to the different types of decor in each room.
So, for example, in my dining room, I don't have any plaid except for the table runner. It's like a call back to the plaid in the rest of the house.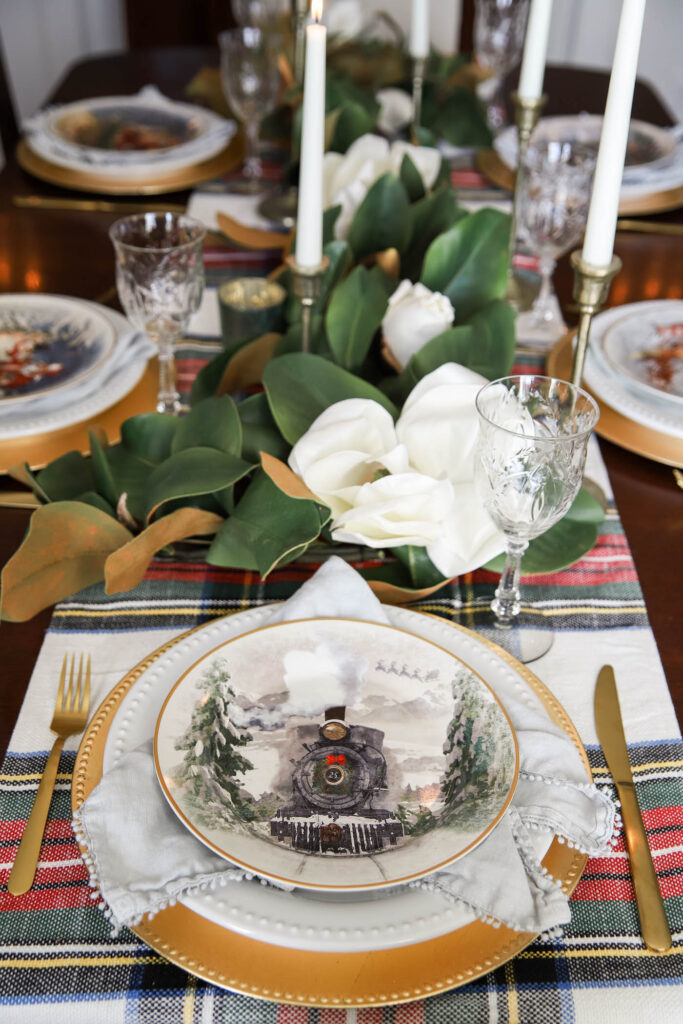 Every room has a least a little bit!
The living room and kitchen have a lot, though. It makes me so happy!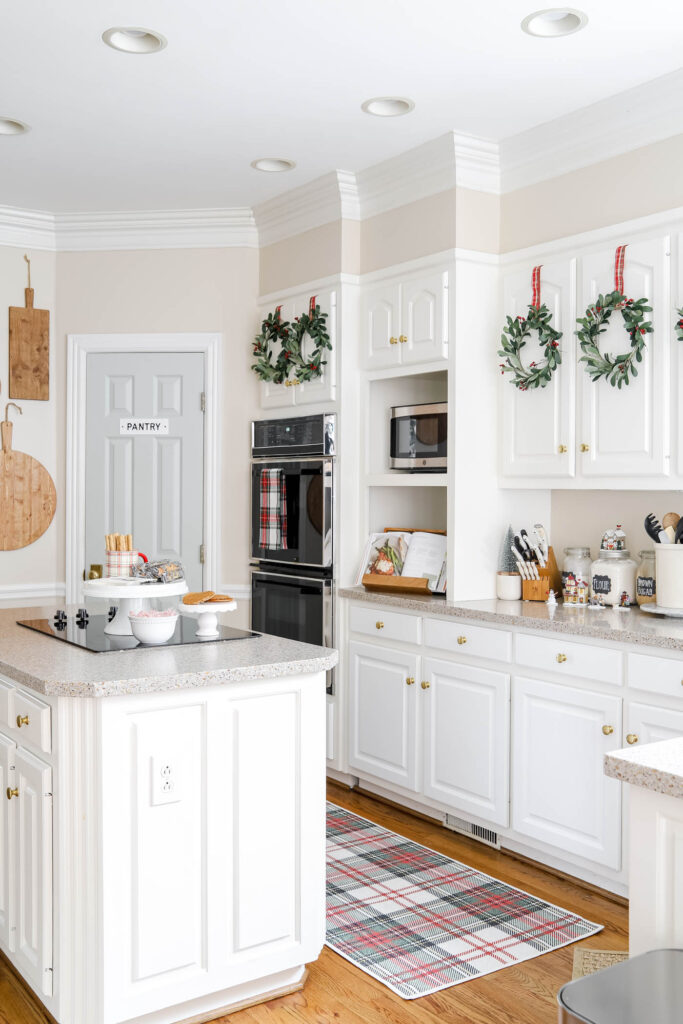 Do you decorate with plaid during the holidays?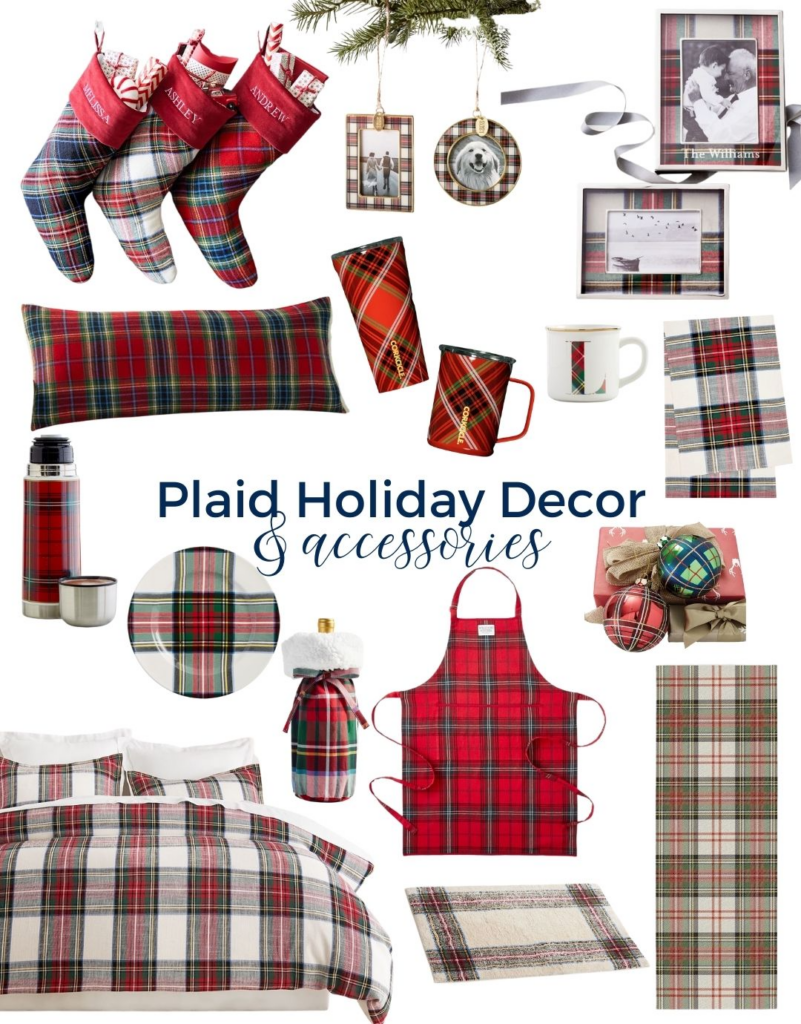 SOURCES: Plaid Stockings | Plaid Picture Frame Ornaments | Stewart Tartan Plaid Picture Frames | Plaid Lumbar Pillow (comes in other sizes and colors) | Red Plaid Tumbler | Red Plaid Insulated Coffee Mug | Monogrammed Plaid Coffee Mug | Tartan Plaid Table Runner | Plaid Thermos | Plaid Salad Plates | Plaid Wine Bottle Bag | Plaid Apron | Plaid Ornaments | Stewart Tartan Plaid Bedding | Plaid Bath Mat | Plaid Rug/Runner
MORE POSTS YOU WILL LOVE: