I don't know about your family, but my family spends a great deal of time gathered in our living room. It functions as a TV and entertainment space, a living space to just hang out, or even an extension of our playroom (which is really the dining room). One thing I love about our space is that is comfortable, beautiful and functional for our needs.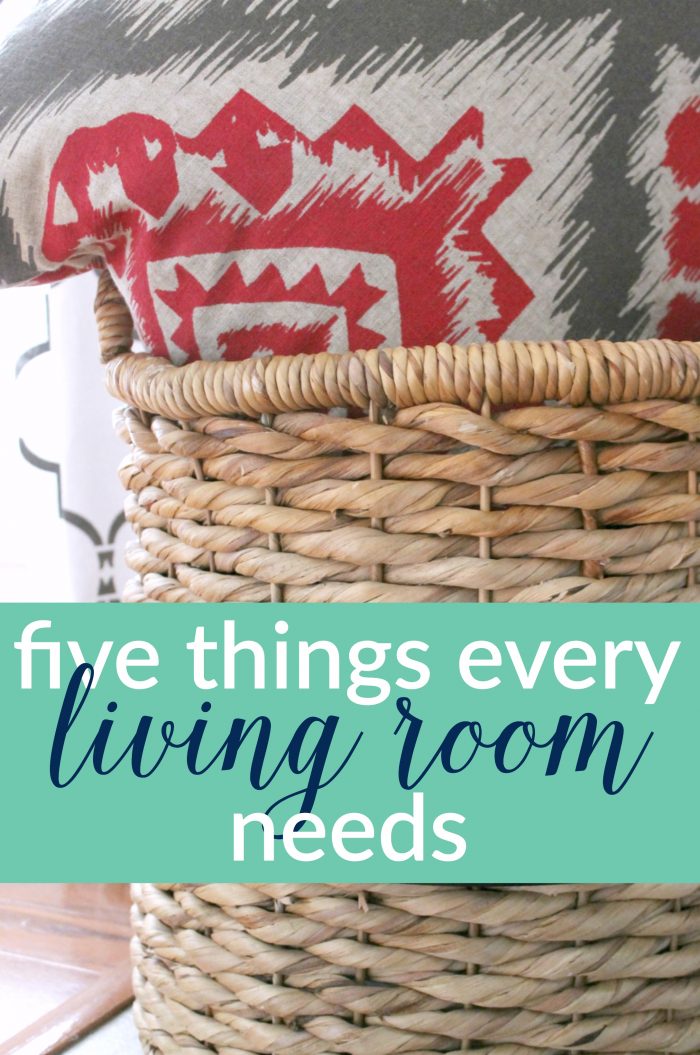 One way to create a home you love is to keep it authentic. I believe that your home should reflect your taste all while functioning in the ways that your family needs. Since every family's needs are different, their space will reflect those needs. But at the core of the living space, I believe that there are 5 key elements.
5 Things Every Living Room Needs
1. Comfortable Seating. This is obviously #1 for a reason, because who would want a living room where there is no where to sit? I wouldn't! But more than just having a place to sit, you want to have a space that is comfortable. Does your family like to linger there, or are the couch and chairs too stiff or not cozy enough? Make your family and guests feel welcome and want to stay for a while!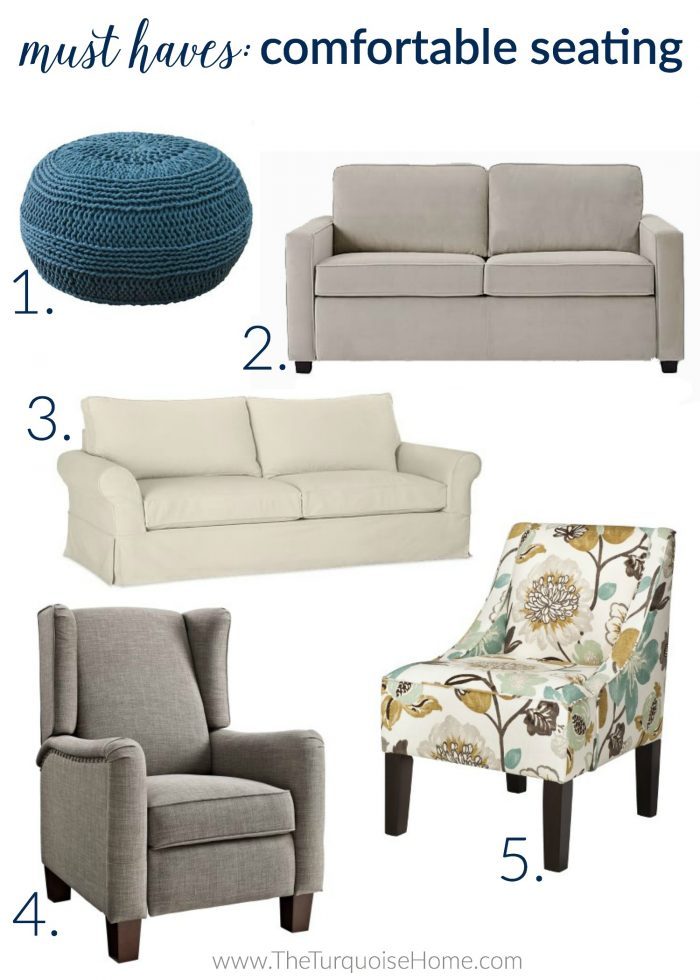 2. Cozy Layers. These are one of my favorite parts of a room. I'm slowly, but surely, adding more and more layers to my home, but it takes time! Some of the first steps you can take in a room are to add window treatments. If you don't have the funds to spend big money, then find a way to DIY your curtains like I did! I still have the same curtains I hung in there 4 years ago and I get compliments on them all the time. It'll be our little secret that they cost less than $30 per panel. #shhhhh!
I also love a soft rug, throw pillows, some plants (real or faux) and blankets. All of it adds warmth and coziness to the room.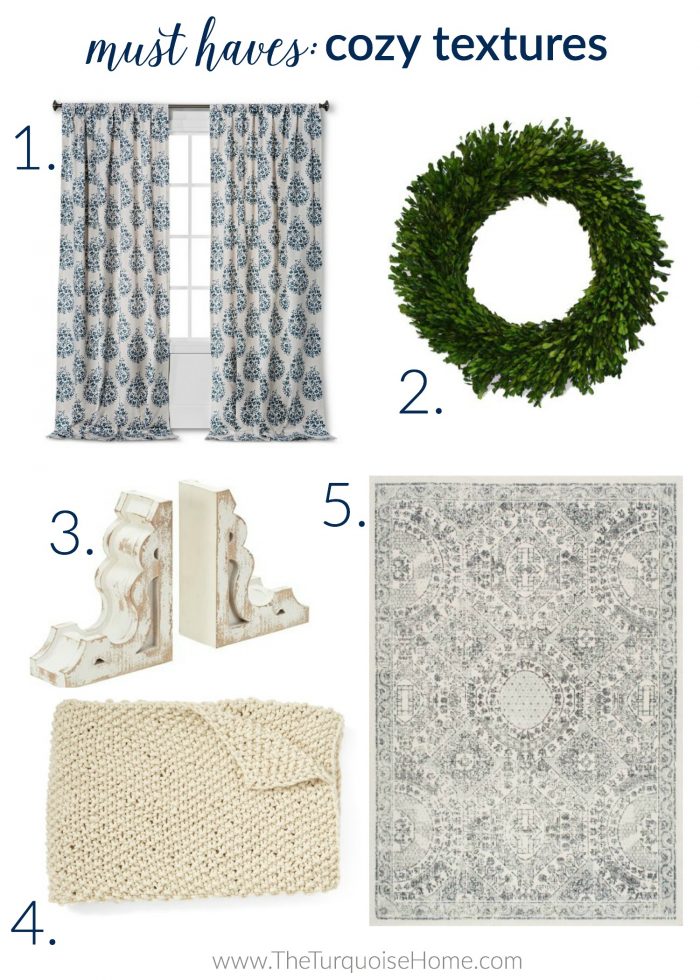 3. Pretty Pillows. I probably have an addiction to pillows, but I just can't help myself! They are a great way to bring in pops of colors, fun fabrics and comfort into your living room. But, one of my favorite things about pillows is that you can change them out easily and fairly cheaply to spruce up the look of your space.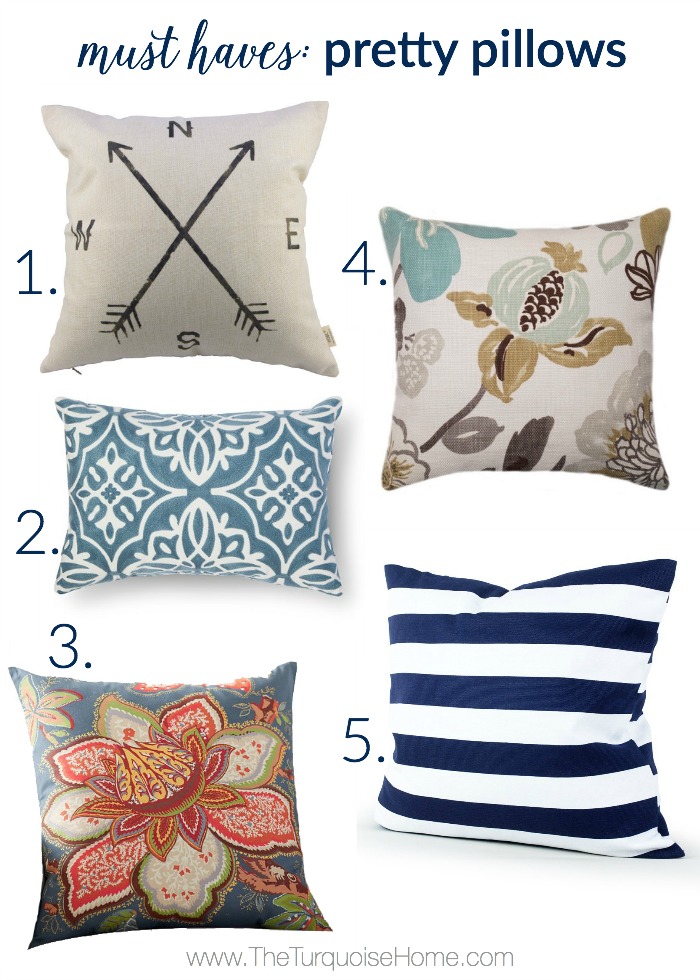 Quick pillow tip: Check out the clearance section of stores like HomeGoods, Marshall's, TJ Maxx, and look for super cheap pillows with real down inserts. A lot of times the covers are torn, dirty or just ugly. But once you get them home, just cut off the clearance-quality cover and you have a high-end, nice pillow form left. Then you can just buy a new pillow cover and boom! You're all set with new, beautiful pillows without the  high-end expense!

And I just keep the same pillow forms for my couch and chairs and change out the covers with the seasons or my mood. It's so much easier to store a cover than a whole pillow!
4. Storage Baskets I have always loved baskets, but I've taken my passion to a whole new level now that I have kids. Storage baskets are a must in the living room for me (and pretty much every other room of the house), because I can just throw all of the toys in there after a long day of play. I also have a big basket for blankets, which has come in handy for years.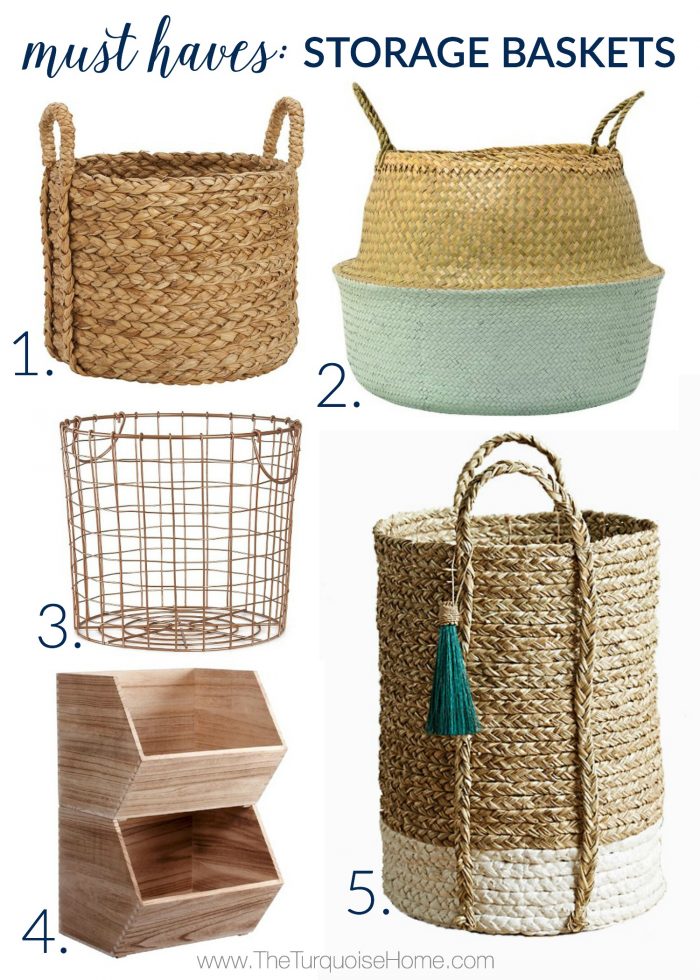 1. / 2. / 3. / 4. / 5.
Other great ideas for baskets are books and magazines, a hobby basket (let's say you like knitting or crocheting) or a place roc  coral shoes, TV remotes or anything else you might want to keep in the living room. Whatever you're storing, I just love how quickly and easily a messy room can look pretty and put-together again with a storage basket.
5. Ambiant Lighting. I don't know about you, but I'm a huge fan of turning off the overhead light in my living room and enjoying the evening by lamp light. There's something so warm, inviting and cozy about ambient lighting in a room. I highly recommend having a set or two of lamps (or candles!) in your living area, depending on how large it is!
I also like some task lighting in case someone actually wants to read or look at a magazine. We personally have two lamps on either side of the TV, and then a task lamp over my husband's club chair in case one of us wants to read or do some work in there at night.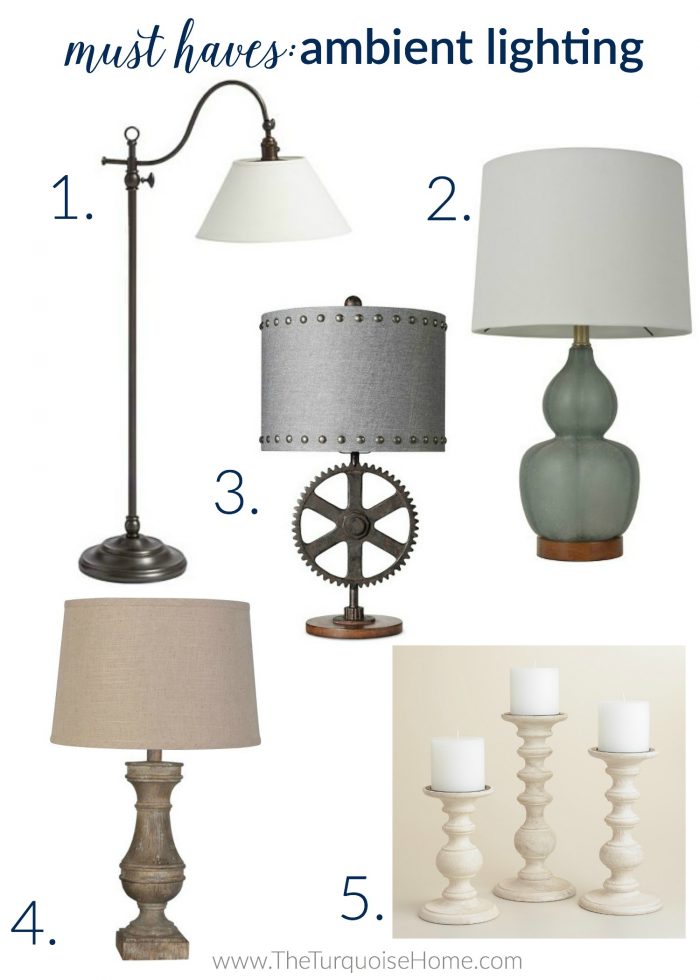 Bonus thoughts: Notice that I didn't put a TV on the list. Some people choose to not have a TV, while others have a separate space that functions as the entertainment/family room. But if you're like us, the living room will function as all of the gathering rooms and you'll have to put a TV in it (if you choose to have one at all).
I personally prefer not to have the TV hanging over the mantel, although I hate that option less than I used to. I have a gorgeous media stand from Nadeau that holds all of our electronics and DVD collection down below. We get so many compliments on it! I think spending money on a statement piece like that is worth the money. I'm so glad we bought it and I'm still able to decorate my mantel for each and every season and holiday. 🙂
Let me know what you're favorite must have is in the living room!
SaveSave
Get Instant Access to my Guide to Customize Your Home on a Budget
Grab your FREE guide for 10 Ways to Customize Your Home on a Budget: simple projects to transform your home from builder beige to a home with character and charm!