Traditional Brass Chandelier in the Kitchen
This traditional 6-light brass chandelier is a gorgeous light fixture on a budget!
I've been saying for months that I need to pick out a new chandelier over the kitchen table. You see, while the one that came with the house was an eye sore, I hadn't planned on replacing it anytime soon.
Then a glass pane started to fall out. And when we removed it, we realized the pane on the opposite side was cracked as well and probably a safety hazard to let it continue to hang there.
This post contains affiliate links for your convenience. See my disclosure policy.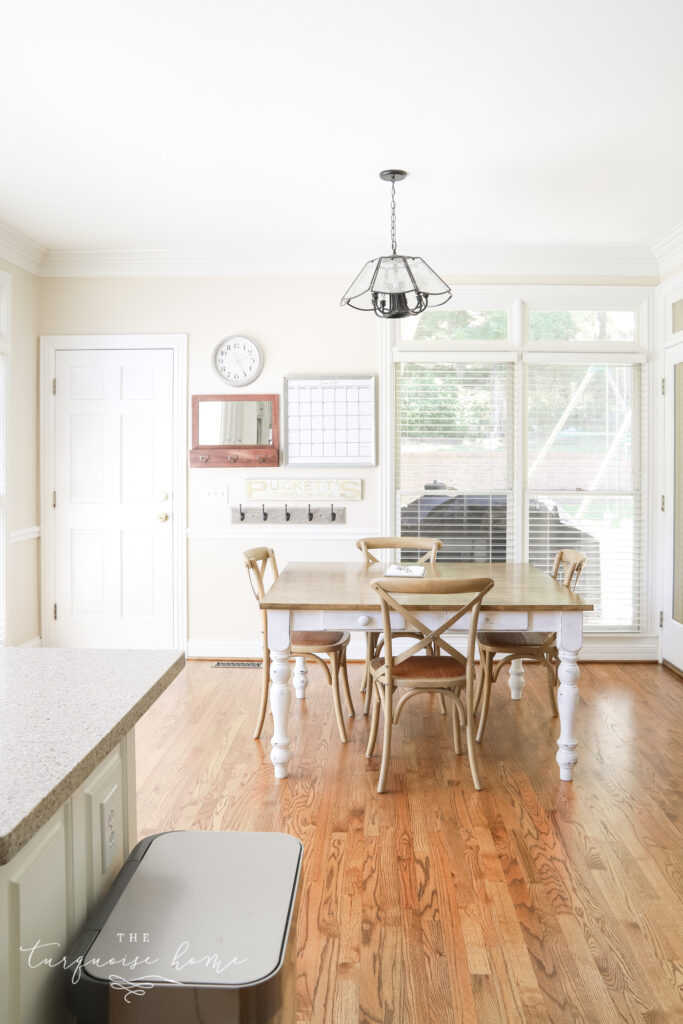 So, I went on a mission to find the perfect casually elegant chandelier for the space. I shared all of my findings in my kitchen chandelier favorites post.
I had SUCH a hard time picking one!
Honestly, your comments in that post really helped me pinpoint the style and look I wanted. I even got the idea from one of my readers about changing the light shades on this particular light, so I bought some additional shades for a unique flare.
Care to see which one I chose?
Ta da!! 😍
I present to you, the gorgeous and easy-to-install 6-Light Traditional Brass Chandelier!
I'm obsessed!! Lighting is such an easy way to totally change the look of a space. And I'm so happy with how it looks in our kitchen.
I really was leaning toward finding a light with a seagrass shade. I love the coastal texture seagrass would bring to the space. But everything I liked was either out-of-stock or there was only one light bulb in the fixture. I have to have lots of light over my dining tables, so a 6-light chandelier sounded wonderful.
And I ended up ordering 2 different sets of seagrass shades to replace the white shade, but I sent them both back.
Why?
Well, during the day, I loooooved the look!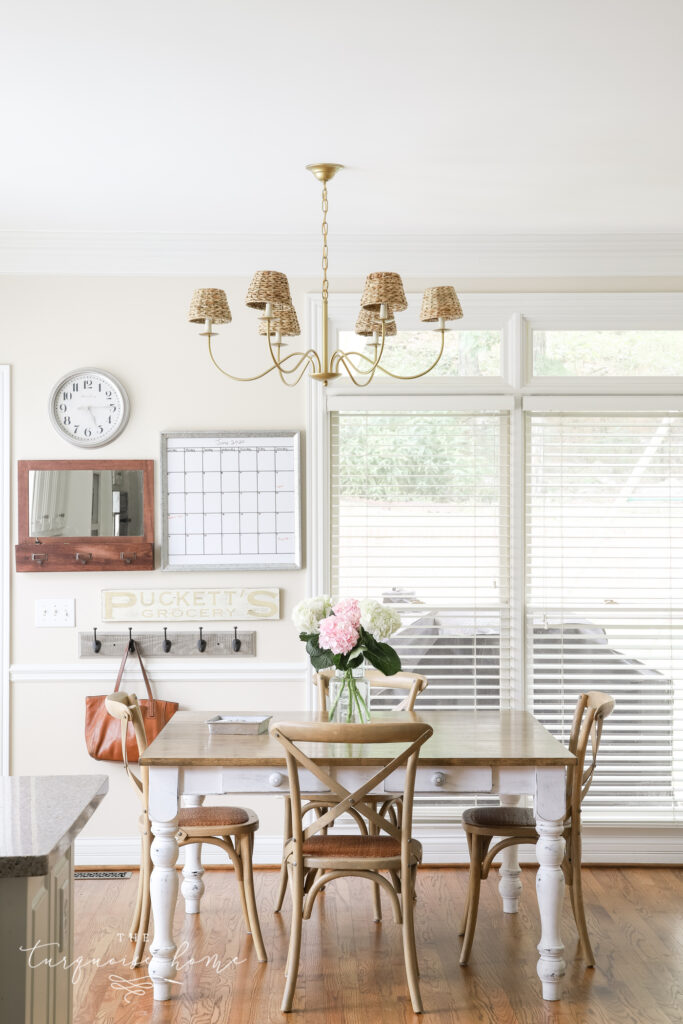 It was perfectly me.
But at night, the light was so dim due to the darker shades, and I couldn't handle it! I've got to see what I'm eating! 😂
So, back to the white shades we went, and the seagrass shades went back to the store. I was so torn, but in the end, I have to be able to see my food. I honestly love the white shades, too, so it's a win/win.
Here's a side-by-side look, just for fun!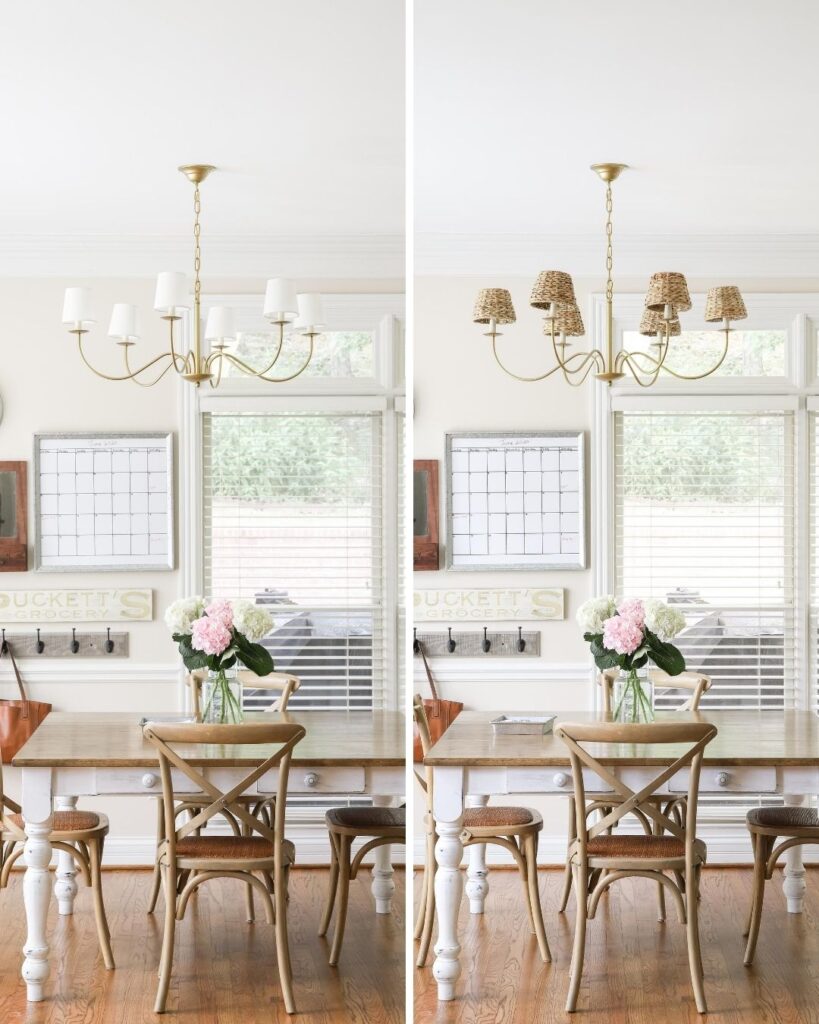 Click/Tap the images below to shop this space:

The broken light fixture in this room really prompted me to start making over the kitchen next. Otherwise, I would have probably worked on a different room. But I'm happy that I was finally able to choose a light fixture that I love for this space! It feels perfect!
What do you think? Share your thoughts below in the comments!
MORE POSTS YOU WILL LOVE: