We're gathering our favorite beautiful interior design coffee table books and sharing how to style them in your home!
I've always been a book lover, so I love decorating with books. And over the past few years I've added new coffee table books to my collection here and there. I'll ask for them for holidays or my birthday or treat myself to a selection when I find one I love.
Not only are they beautiful to display, but fun to read as well. Of course we all can look at Instagram an Pinterest for home inspiration, but it feels extra nice to unplug from the screens and flip through the pages of a book instead. Feel the paper, smell the ink and pour over every little details. (Can you tell I used to work in book publishing?? 😂)
You can get coffee table books on a variety of subjects, but I obviously love home decor and interior design coffee table books the most!
This post contains affiliate links for your convenience. See my full disclosure policy.
I think it's also fun to display pretty cookbooks in the kitchen, like I shared in how to decorate kitchen counters. There are some beautiful and practical cookbooks out there that I love!
If we're leaving "word art" in the 2000's, coffee table books are a beautiful way to keep words in our art, don't you think?
So, how to style coffee table books?
It's pretty easy to style these lovely books, but here are a few ideas to get you started. And just because they are called "coffee table" books, doesn't mean you can't use them elsewhere!
1. Stack them on a Console Table
Add 2-3 larger books to a console table and add a cute trinket on top. I have a brass turtle that I've used for years. And I just got this adorable brass dragonfly to sit on my books this spring and summer.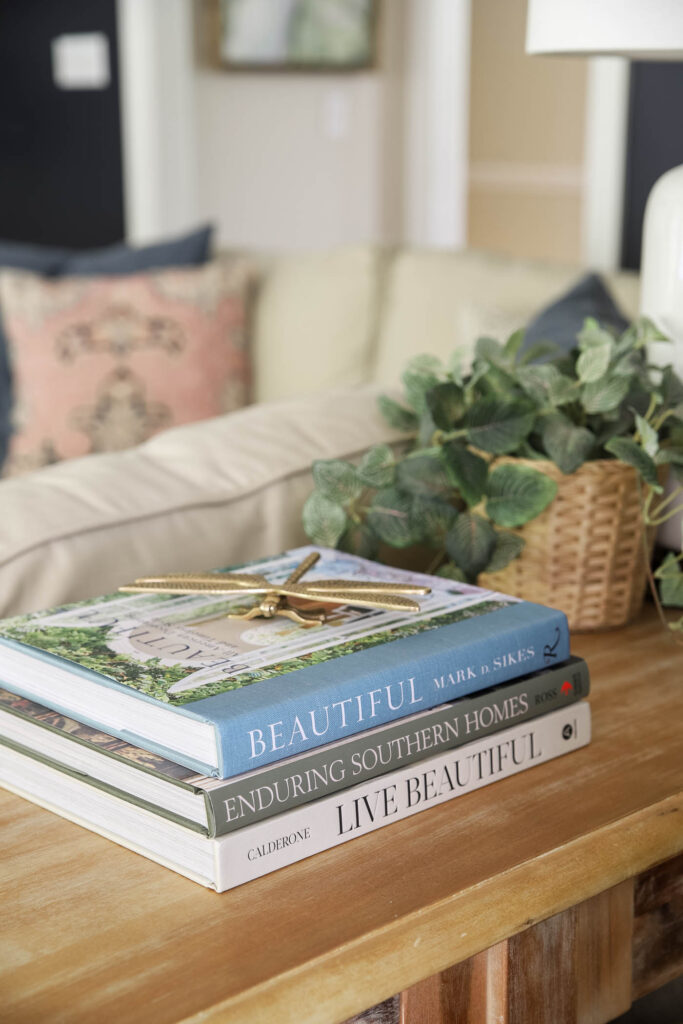 2. Place them on a Bookshelf
I mean books on a bookshelf is a no-brainer. But they are beautiful leaning up against the wall or between bookends.
You can also stack them horizontally and place a box or object on top!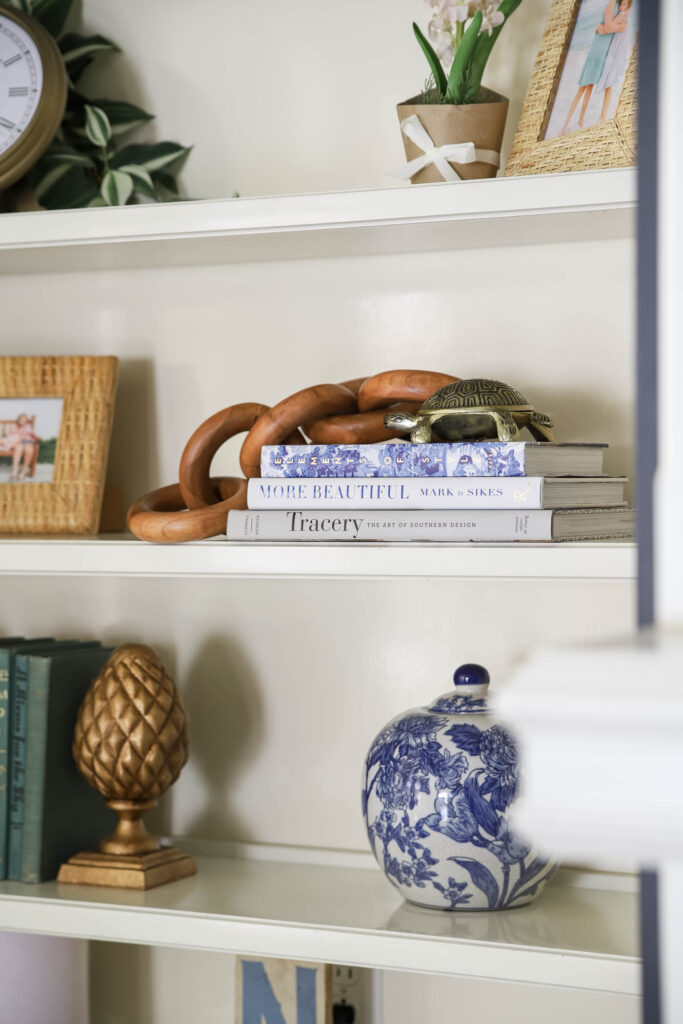 3. And the Coffee Table, of course!
It's no surprise that decorative books for a coffee table look good on a … coffee table! Place a box on top or next to the books to hold remote controls. Add a candle or plant to the mix for a beautiful coffee table vignette.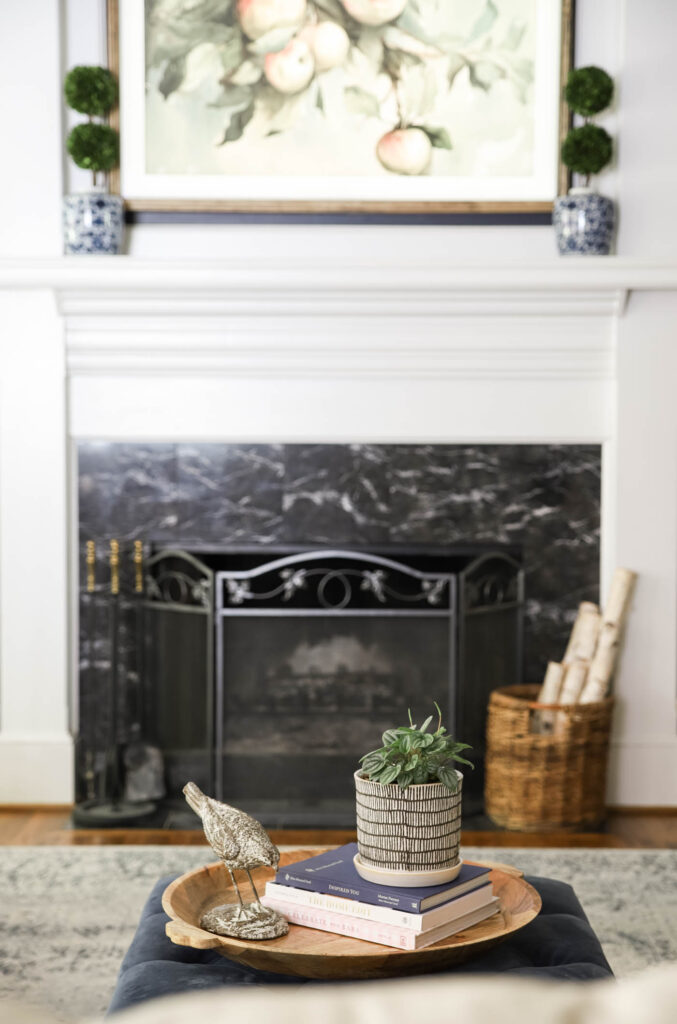 Use books to add extra height to a short plant or decor item, too!
And if you have a larger coffee table than mine, you can add multiple stacks of books as well!
There are so many more uses for coffee table books as well: decor in a home office, bedroom or even a few fun books in a playroom. Use them throughout your home for a lovely, interesting layered look!
My Favorite Interior Design Coffee Table Books + More
Not only are these books beautiful, but they are chock full of helpful tips and home inspiration. I truly love pulling one into my lap and enjoying the pages after the kids go to bed at night.
I love asking for these for gifts for Mother's Day, Christmas or my birthday! I find it a sweet memory to remember who gave them to me when I see them displayed around my home.

More Posts You Will Love: