How to Make a Headboard: 13 Beautiful DIY Headboard Ideas
Spruce up your bedroom on a budget with one of these fabulous DIY headboard ideas! Thirteen different ways to get the look you love!
If you have had the same headboard since your college days, it is definitely time to change things up a bit. For most of us, our master bedroom isn't exactly the picturesque space you find in design magazines, but that does not mean you can't enjoy a bit of luxury here and there. As your headboard is likely the biggest focal point in your room, it's a great place to start. And—great news, you can totally DIY a headboard for a budget-friendly project.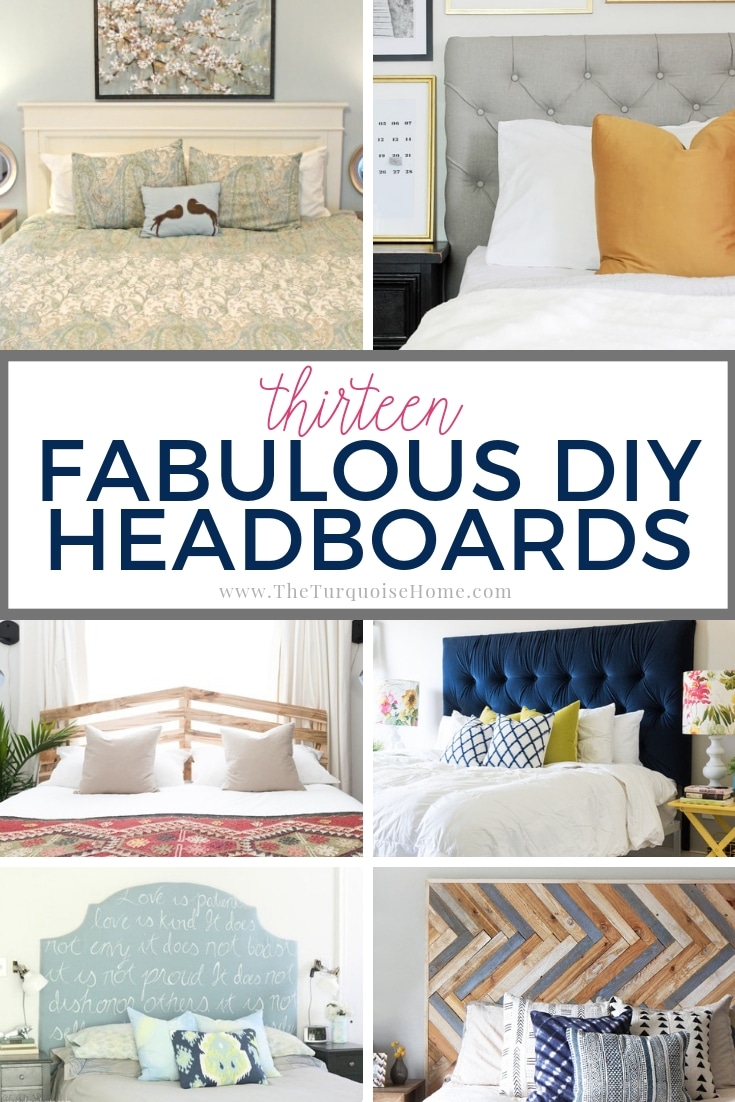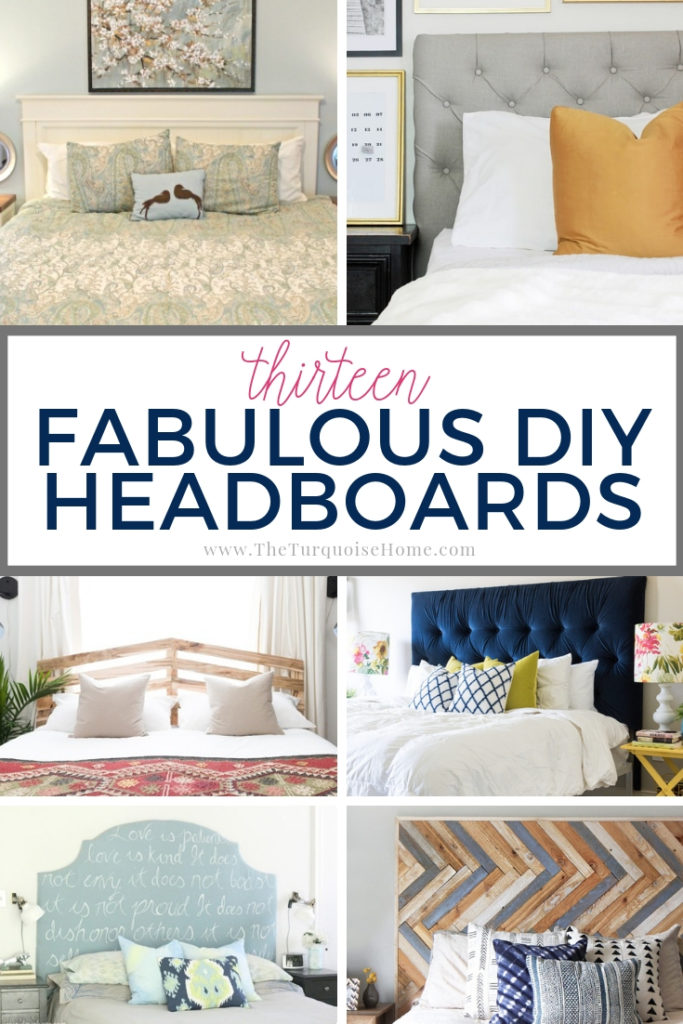 How to Make a Headboard
If you are wondering how to make a beautiful headboard that looks like it was shipped in from Pottery Barn or someplace else magical, this pretty farmhouse headboard DIY is the one! It looks awesome but it isn't a very difficult project—I know because I made it myself! 🙂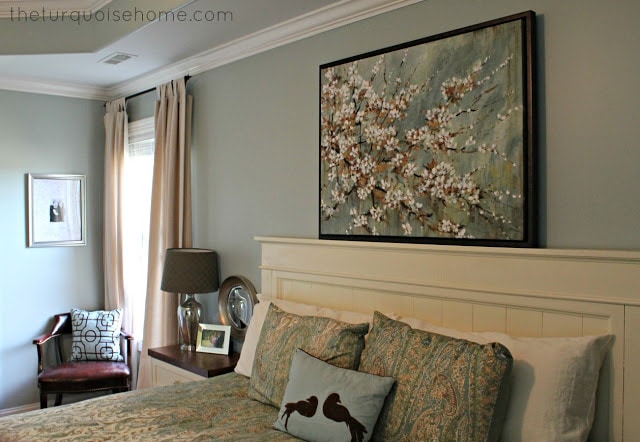 Sometimes you need a quick fix or don't have the time or money to spend on building something. This DIY headboard project from In My Own Style is a pretty brilliant way to use a curtain rod and a bedsheet and turn it into a pretty focal point on your wall. This idea is easy to swap out different styles and patterns with seasons, too which is fun!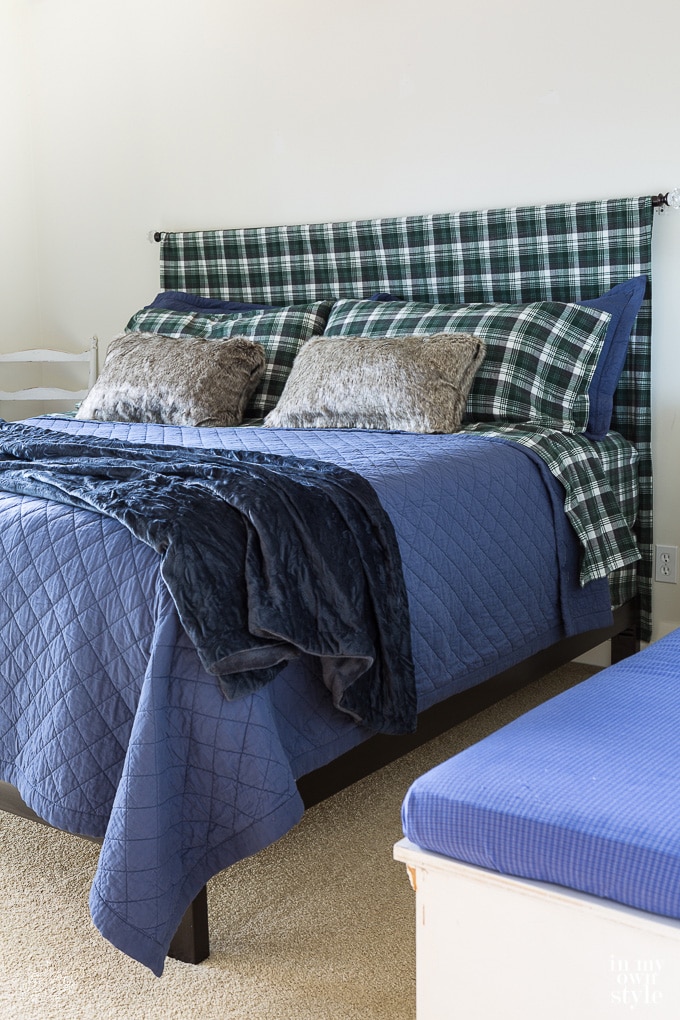 An upholstered headboard may seem like way too challenging of a project to attempt, but this DIY headboard from Lovely Etc. makes it seem very do-able. I particularly love how she customized the fabric cover with handwritten Bible verses. Such a great reminder to look at daily!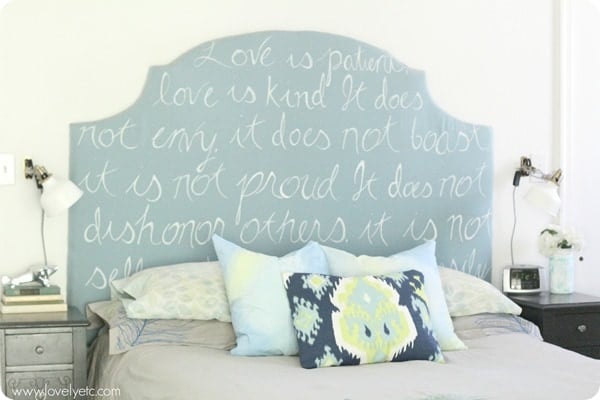 If you want to make a bed that legit looks like it came out of a West Elm catalog, you've got to try this DIY headboard project from Vintage Revivals. This headboard cost her about $70 to make but looks like it cost much more.
You will have to use a few woodworking skills for this one, but it doesn't seem too bad and the end result is totally worth it.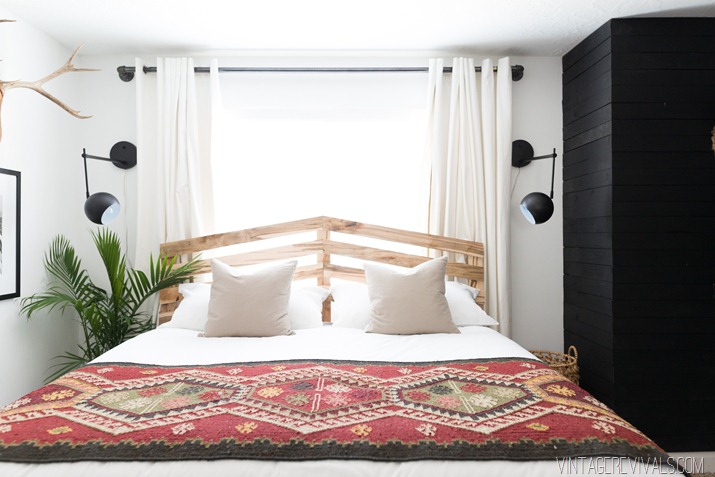 If you are looking for another modern option, I really like this idea from The Merry Thought. The basic premise is to take an engineer print of a meaningful image and use ModPodge to add it to a piece of plywood. The end result is gorgeous!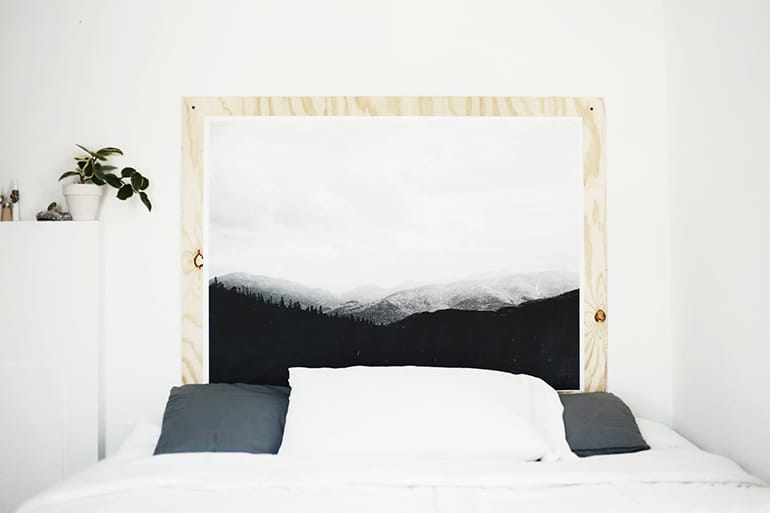 This DIY headboard made me stop mid-scroll. It's gorgeous! I love how I Spy a DIY created this phenomenal herringbone wood headboard, then explained how to make one yourself in a totally doable way. This one may have to go on my to-do list!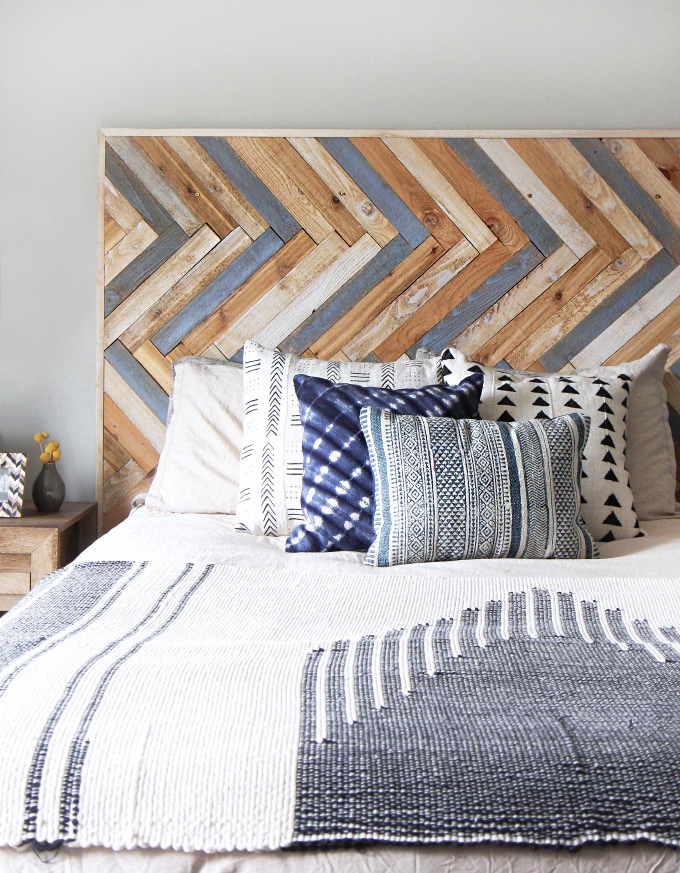 If you want a simpler DIY project, but with a similar effect, try this West Elm-inspired chevron wood headboard from Jen at The House of Wood. Isn't it gorgeous? She made it all for less than $200 (not just the headboard, but the whole bed). And it's not hard if you have some basic tools and a little experience.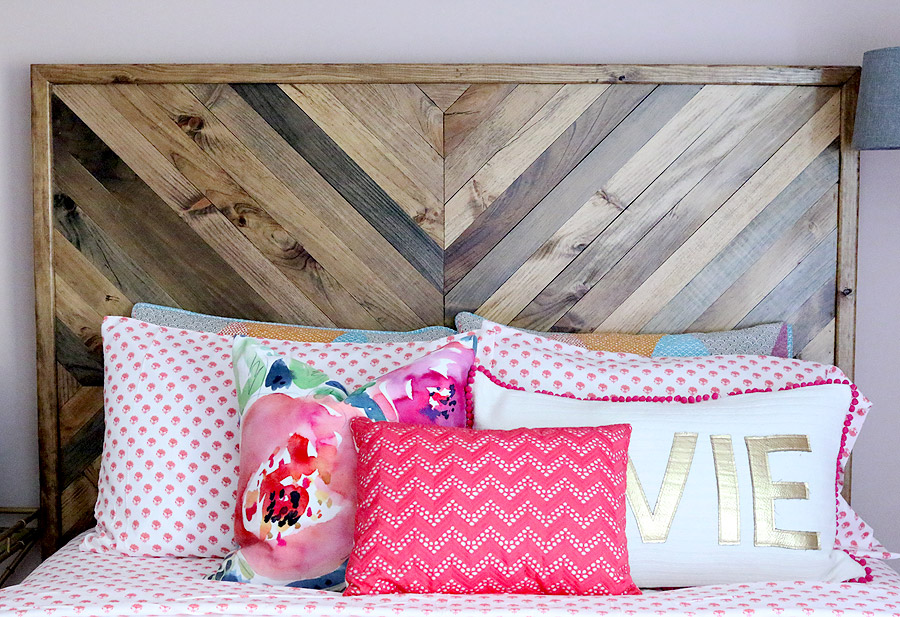 If you love a headboard with all that pretty diamond tufting, then you're in luck! It has always seemed so difficult but this post from Homemade By Carmona shows exactly how to get those pretty tufts using the fabric of your choice. This is a really pretty fabric headboard for those who want a classic look.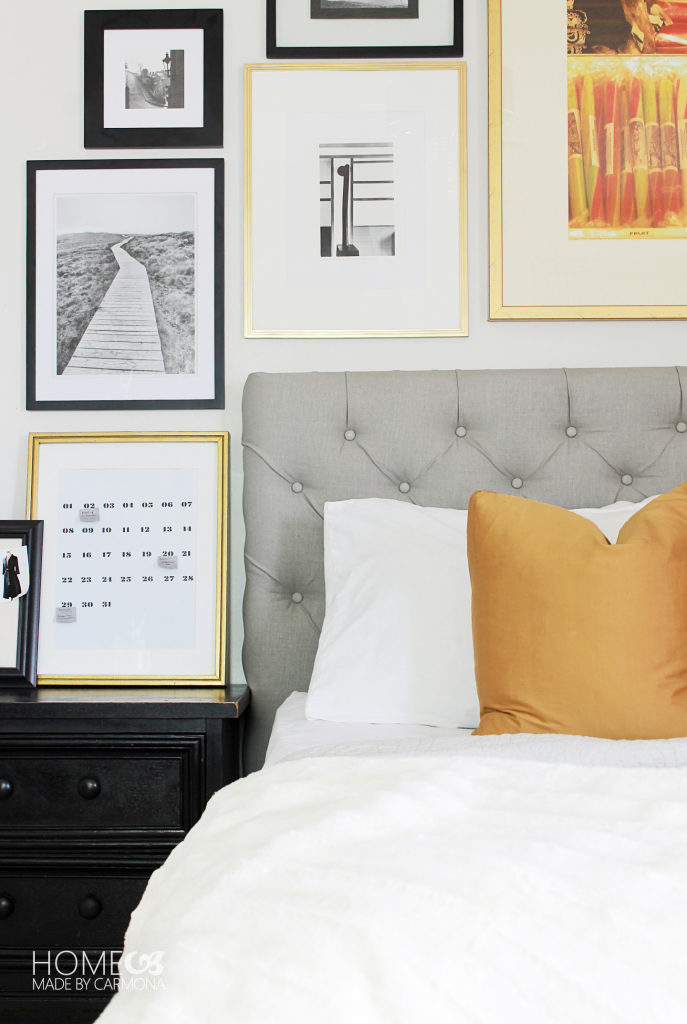 My friend Aniko at Place of My Taste also tackled the traditional tufted headboard look, but gave it a modern spin with indigo velvet fabric. Isn't is beautiful?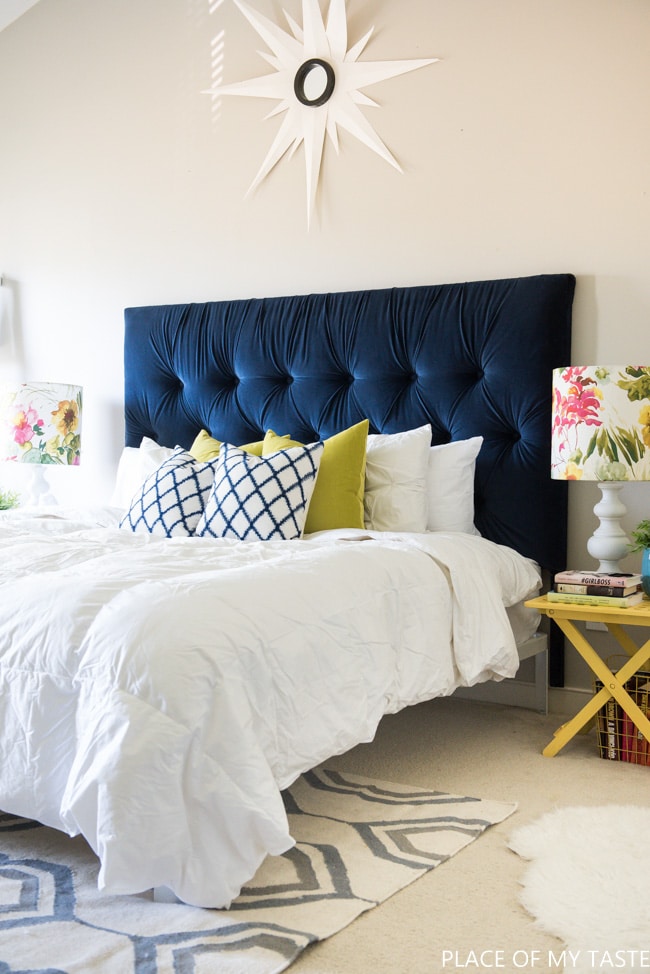 If you are pressed for time or want to try something outside of a traditional headboard, this is a really fun DIY project to try. Sweet Team came up with a fun and whimsical way to add something on the wall above her bed—she strung flowers for a playful, spring-friendly look.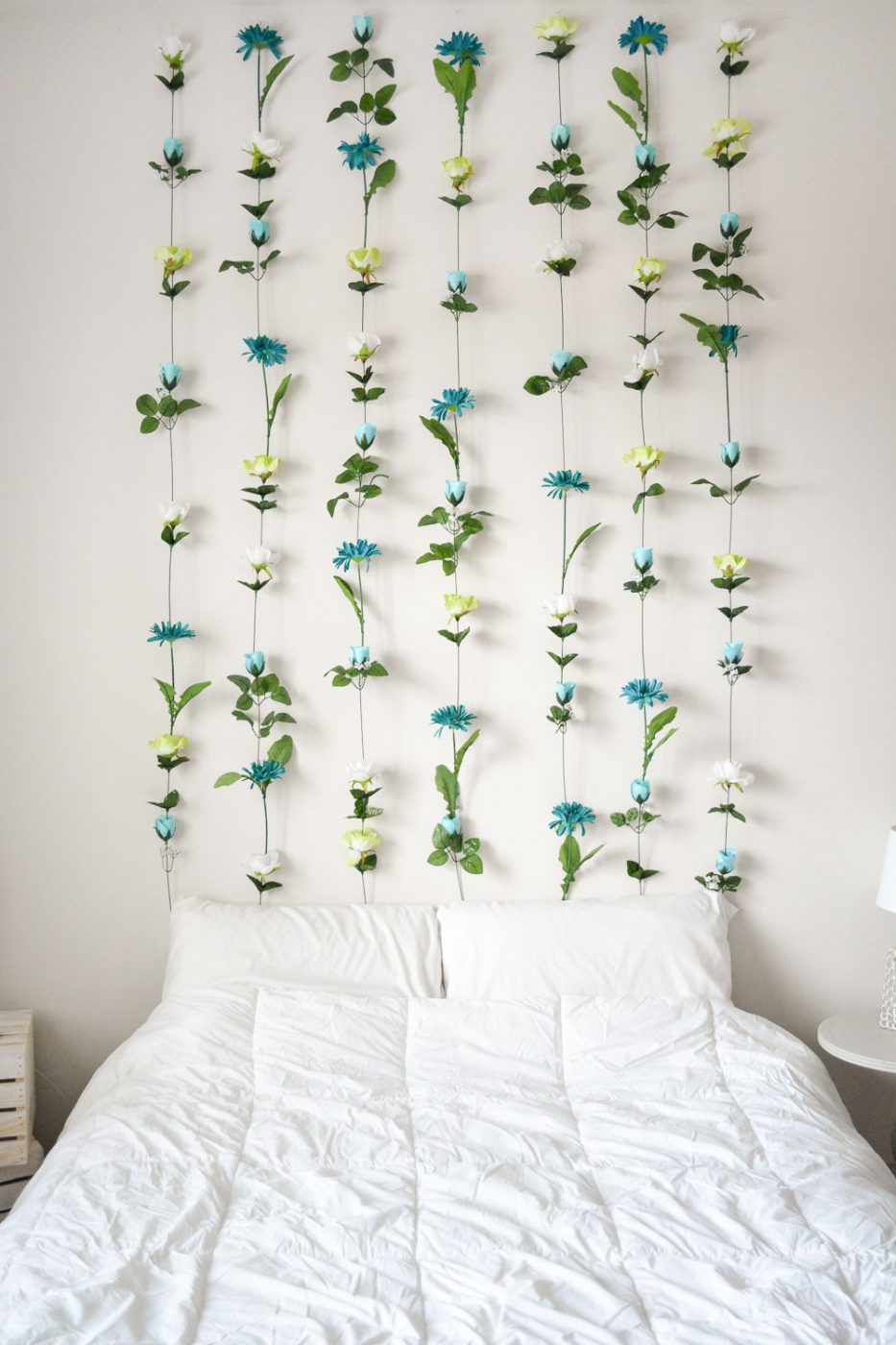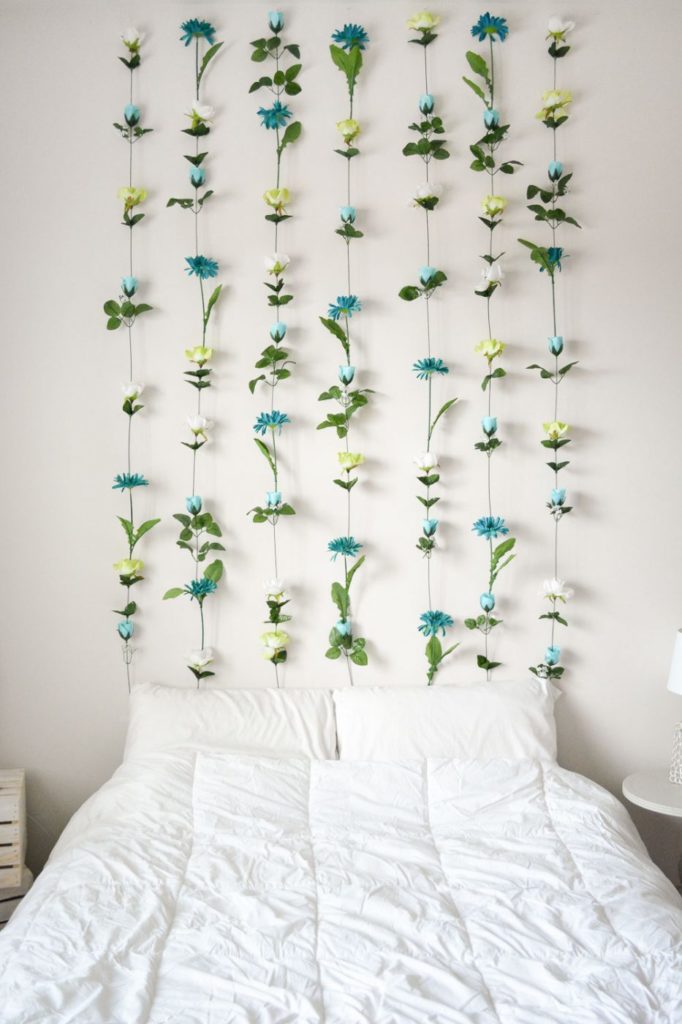 You all know I LOVE turquoise (in case the blog name didn't give it away!) so I couldn't help thinking how cute this DIY headboard was. Little Bit Funky created a large woven pattern with long wood pieces and painted it a beautiful distressed turquoise. This project would be super cute for a country style room.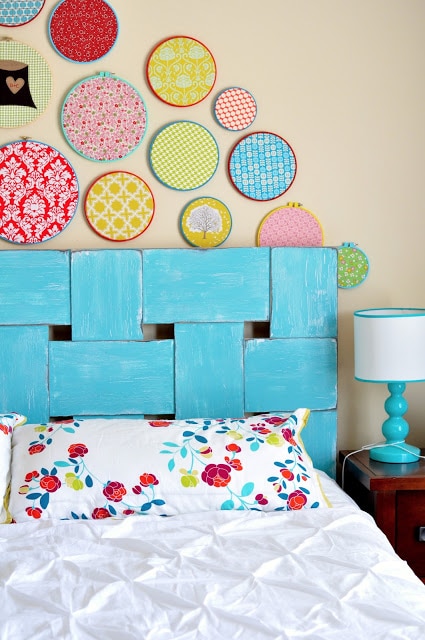 A really fun way you can learn to DIY a headboard is to replicate this bright idea from A Beautiful Mess. This project is inspired by a marquee and uses string lights to spell out words or phrases. You could spell anything that you want and make it completely personal.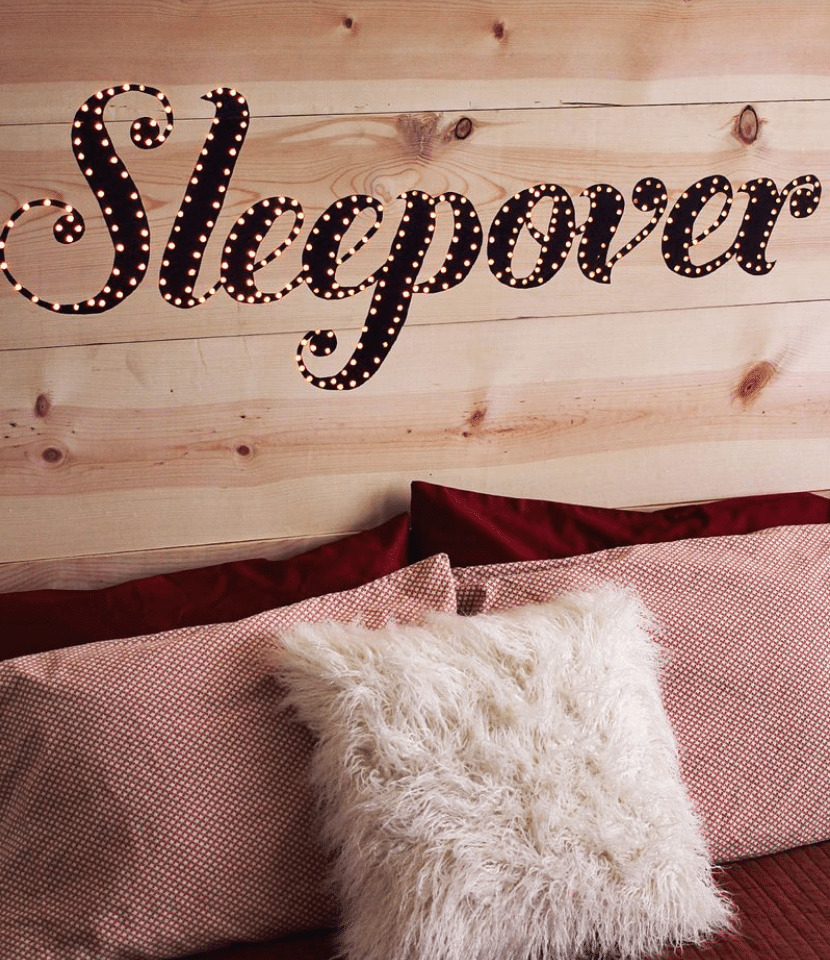 Sometimes the best way to make up for not having a headboard is to distract the eye with something visually stunning. A Kailo Chic life certainly did that by creating a gorgeous abstract wall art display secured to the wall above a bed. No one would ever comment on your lack of headboard with a pretty piece like this one.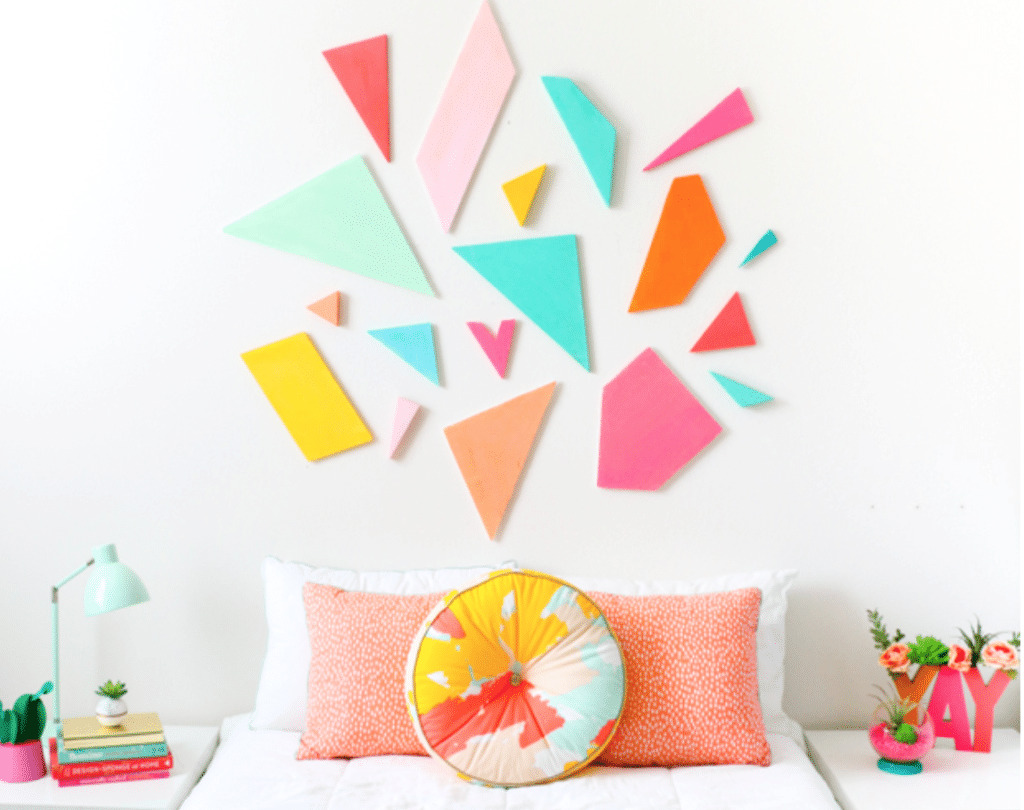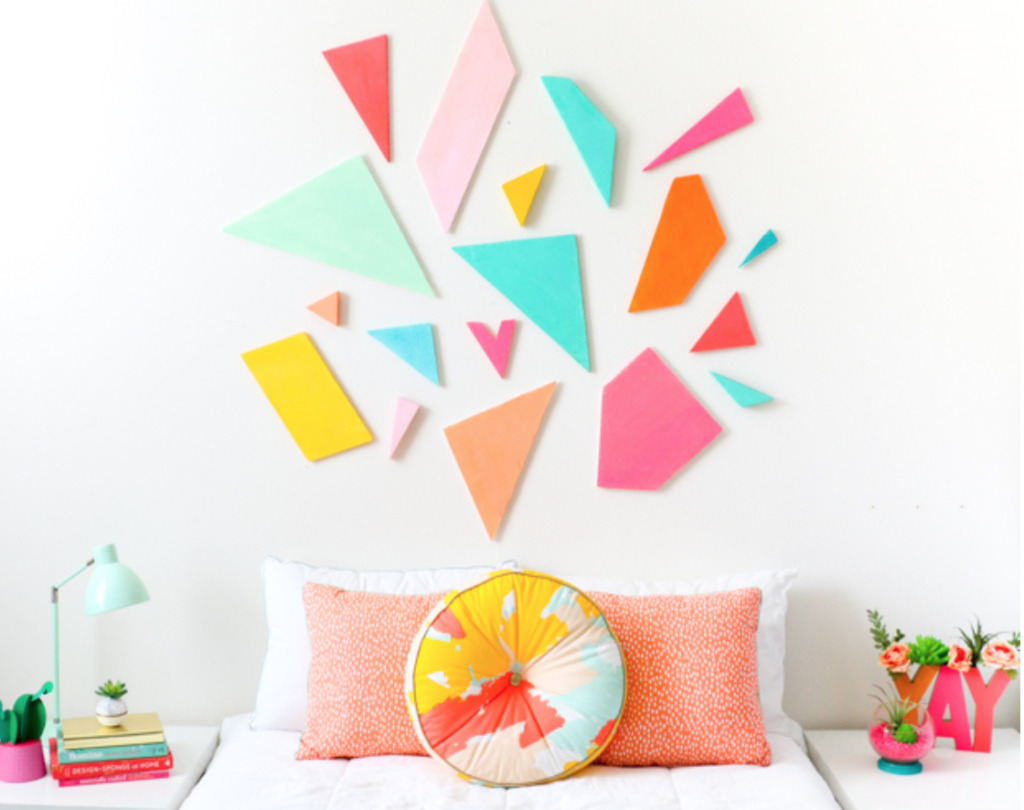 So, there you have it. Thirteen gorgeous DIY headboard ideas to make one of your own. These creators are so creative and there's truly something for everyone on this list! So pick your favorite and get to work!
MORE POSTS YOU WILL LOVE: