A mama's job is hard. Whatever the season of her life, give her a time-saving gift that make her life easier, or a much-deserved pampering treat!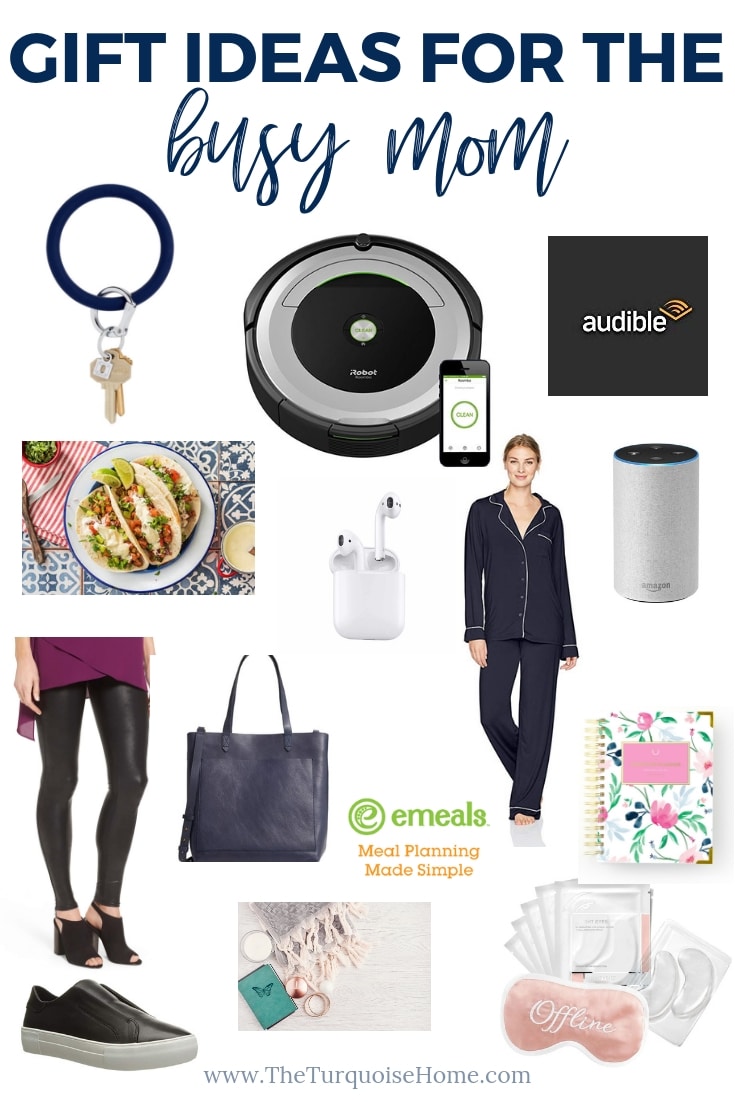 As a full-time working mom of two little girls, I love nothing more than time-saving hack or a way I can get a little break from the crazy train of life. Sure, I may be a blogger and a work-from-home mom, but I think I'm like most moms when I say we share the same crazy, busy schedule.
Working moms are busy trying to balance the full-time work schedule, getting kids out the door in the morning and figuring out dinner and after-school activities at night.
Stay-at-home moms are busy chasing kids around all day, managing play dates and volunteering at school.
Work-from-home moms are busy trying to juggle kids schedules and figuring out where work ends and home begins.
But no matter what our biggest struggles are, it's always busy! And nothing means more to a busy mom than someone else noticing and trying to help alleviate some of the stress. Any busy mom would love one of these gifts!
Gift Ideas for the Busy Mom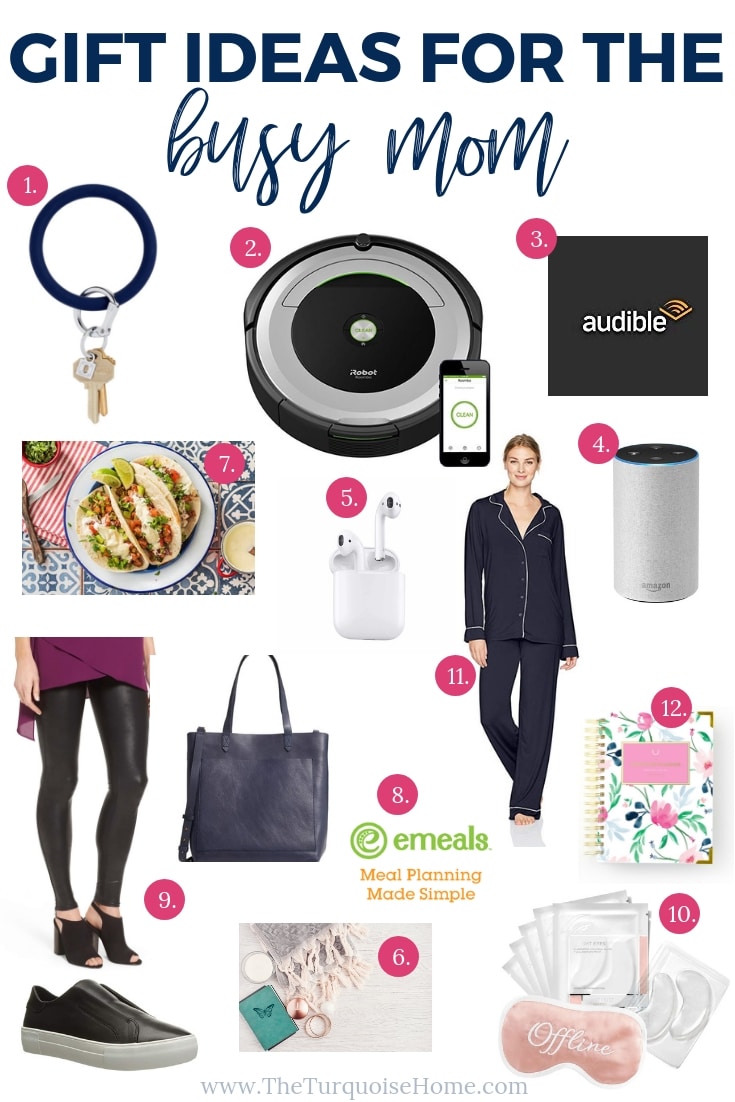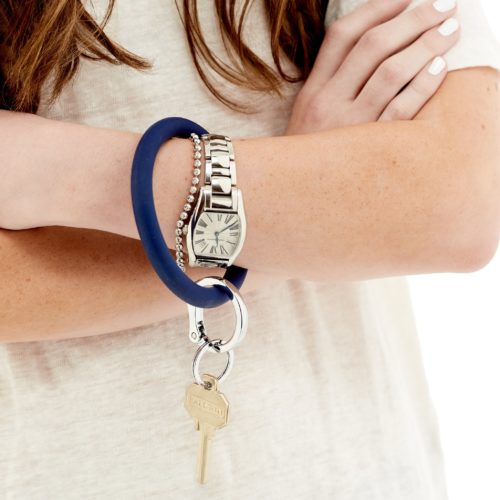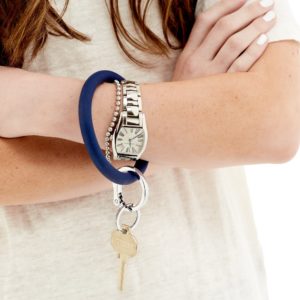 1. Brilliant Key Rings – Moms are always running in somewhere quickly and just need their keys, phone and wallet. I have fallen in love with the O-Venture Key Rings that fit over your hand and can be warn as a bracelet. The quality is fabulous and it makes a huge difference when running in somewhere to be able to just put it around your wrist and go. They even have wallets of all sizes that fit on the key ring for your cards, ID's and other essentials.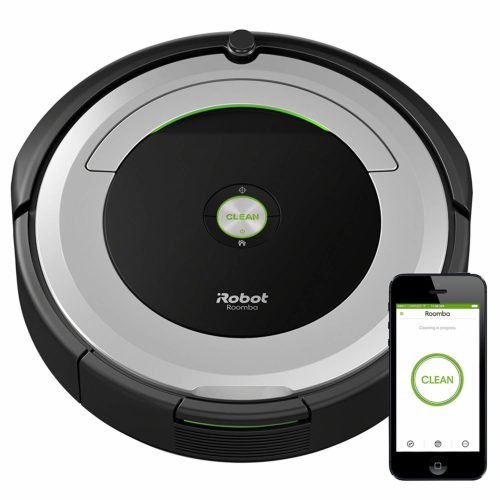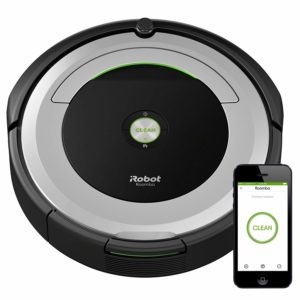 2. Roomba iRobot Vacuum – This is the perfect way to keep your floors clean between deep cleanings or when the housecleaning service comes. It's also great to help force you to keep the floors picked up. Love my Roomba, which I got last year for Christmas. Maybe it's not such a terrible thing to get a vacuum for a holiday gift!?! Especially if it runs itself!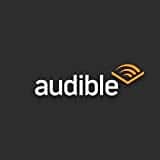 3. Audible Subscription – Busy mamas don't have time to sit down and read very often. So, get her a couple month's subscription to Audible so she can grab an audio book and listen on the go. I find that I love listening to audio books while I'm driving with my air pods or while I'm cooking dinner, either on my air pods or my Amazon Echo.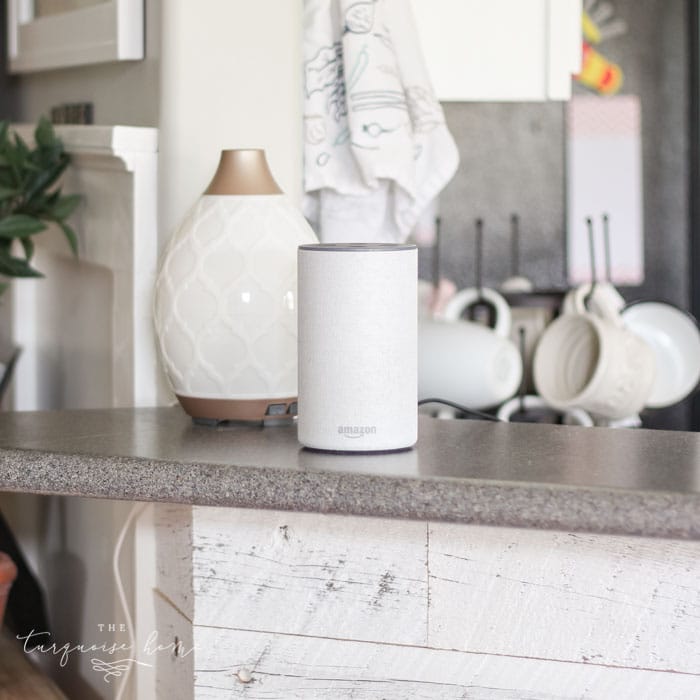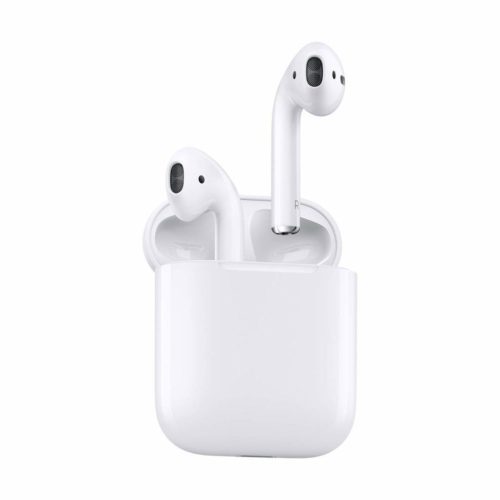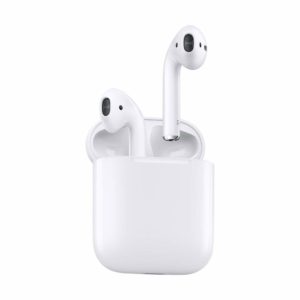 4. Amazon Echo – This little device is so great for everything from helping me turn on the lights to finding out what the weather is going to be that day. Find how my family uses our Echo here.
5. Air Pods by Apple are so great for the busy mom on the go! She can listen to her favorite books, podcast or music anywhere! Not to mention tune out her children when she needs a moment of peace! You can also find them here.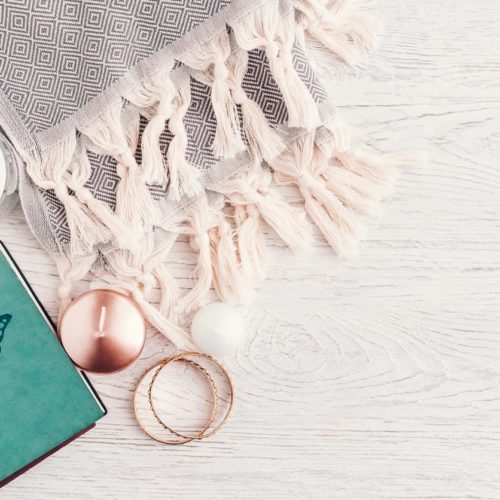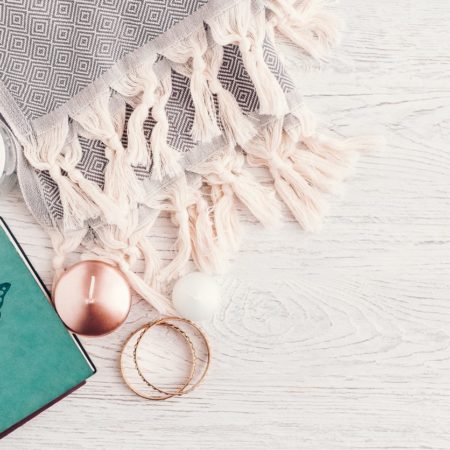 6. Mama Needs Box – Give the gift of self-care with this affordable subscription box full of 4-6 items all about taking care of mama. The box will be filled with 4-6 items surrounding a monthly theme. Examples include hand crafted teas, book or journal, candles, chocolate, tea and coffee.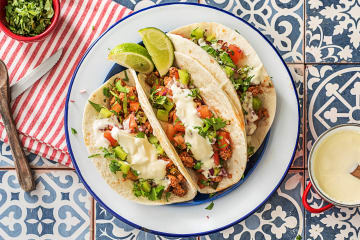 7. Food Delivery Box – If you know a mama who likes to cook and eat healthy meals, a subscription to Hello Fresh would be perfect! I have personally been using Hello Fresh for almost 2 years and love the meals! I enjoy cooking, so it's nice to have ready-to-go home cooked meals without having to meal plan all the time! I can't say enough about how much we love this service!
8. Meal Planning Service – Part of every moms struggle is getting meals on the table for her family. Emeals sends weekly meals, recipes and grocery list!
9. Easy Wardrobe Essentials. These are great, easy pull-on clothes that are perfect additions to the busy moms wardrobe.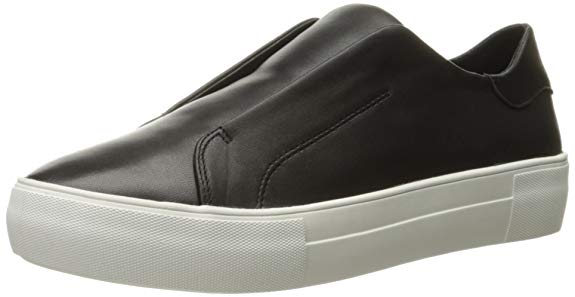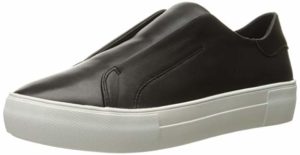 Easy pull-on leather tennis shoes are perfect for running around town, but dressy enough to look put together on the go!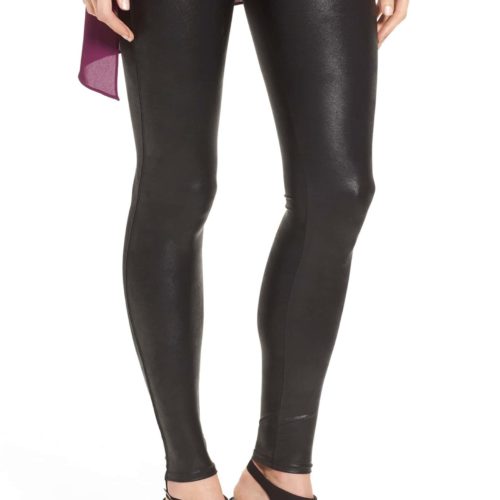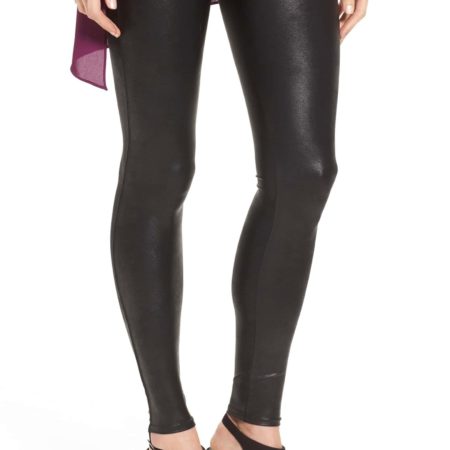 If you know a mom, go ahead and buy her these leggings. THEY ARE AMAZING.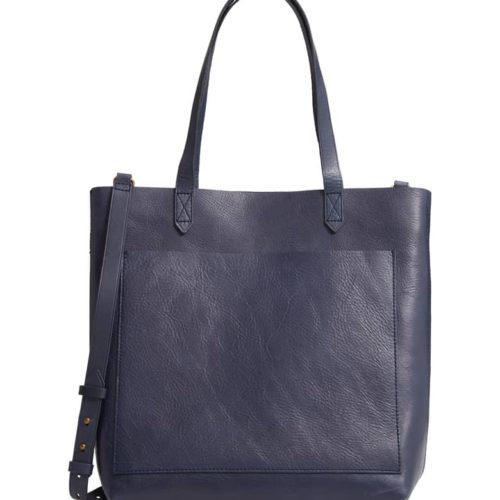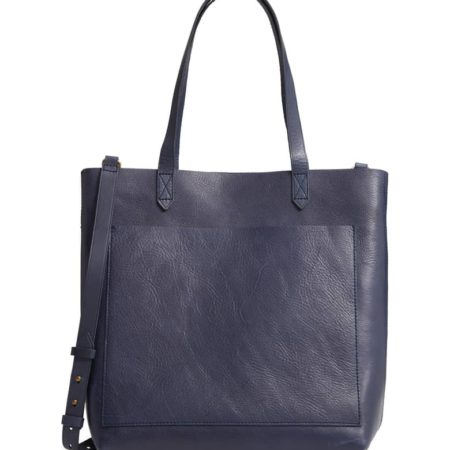 Perfect size leather tote for the mom you love!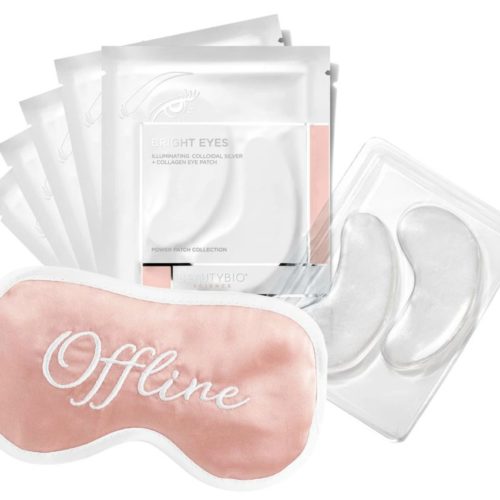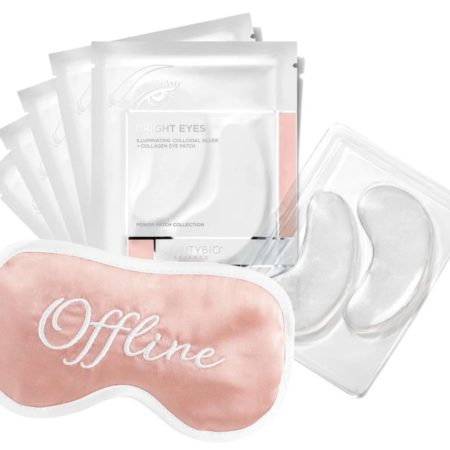 10. The Gift of Rest. All busy mom need some rest. Love your mom by giving her some rest with this BeautyBio Eye Patch set!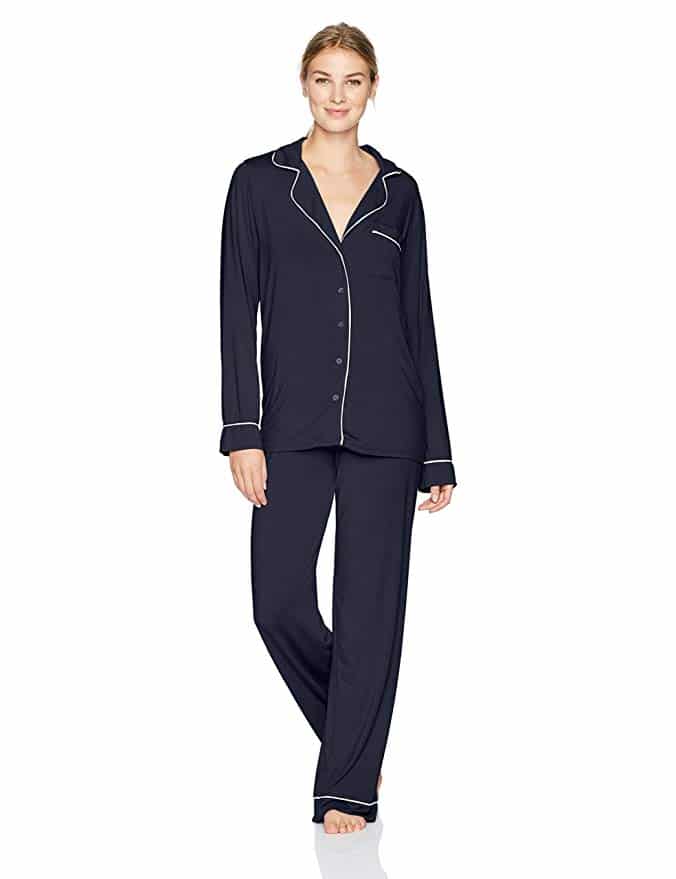 11. Luxury Lounge Wear. There is nothing better after a long day than taking a hot bath, curling up in the bed in some cozy pj's and watching your favorite show on Netflix. These pj's are truly luxury, but worth every penny! Treat mama to something she deserves!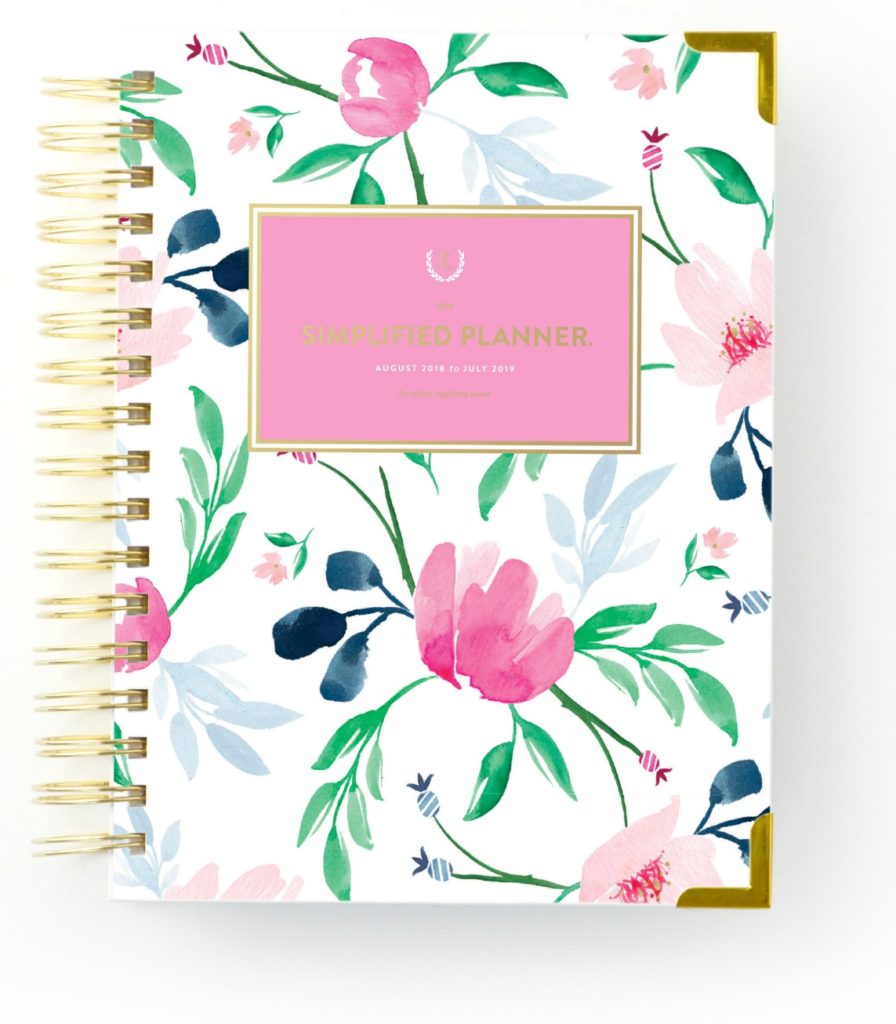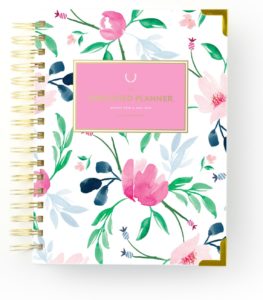 12. A Simplified Planner. A busy mom has to have somewhere to keep track all of the details. I've used the Simplified Planner for 4 years and love the simplicity of it! It keeps me sane! Read my complete review here.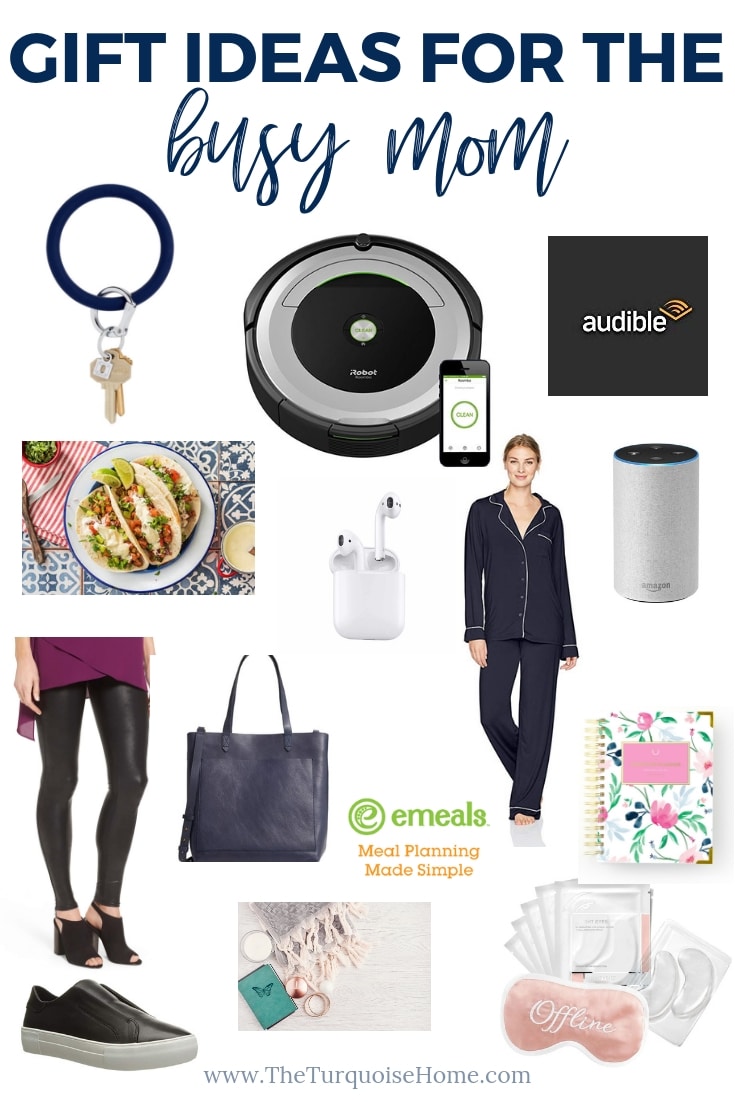 MORE POSTS YOU WILL LOVE: