How to Start a Room Makeover
Learn how to make a space look beautiful and function for your family with these tips for how to start a room makeover!
I know what it feels like to stare at a blank slate of a room and not know where to start. It can be daunting to transform a room into a beautiful, functional space.
But since I'm always in the middle of a room makeover, I thought I'd share my tips for getting started and making your home the space you've always dreamed of!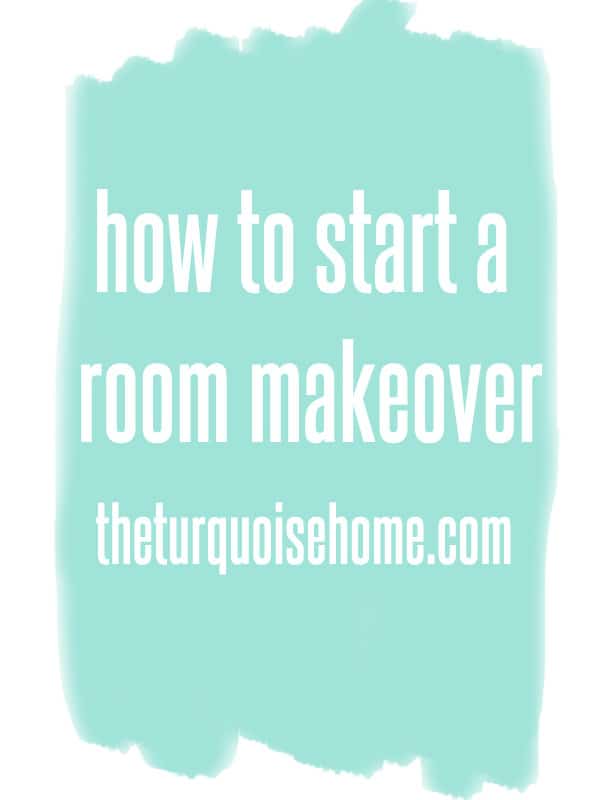 Once upon a time I would start by picking out a paint color for the room and then struggle from there. But I've learned a few things along the way and have realized there's a better way to operate when approaching a room makeover.
Whether you want to just change up the look of a room, or you have to make it function better for your family, the process is very simple and straightforward. Let's dive in!
How to Start a Room Makeover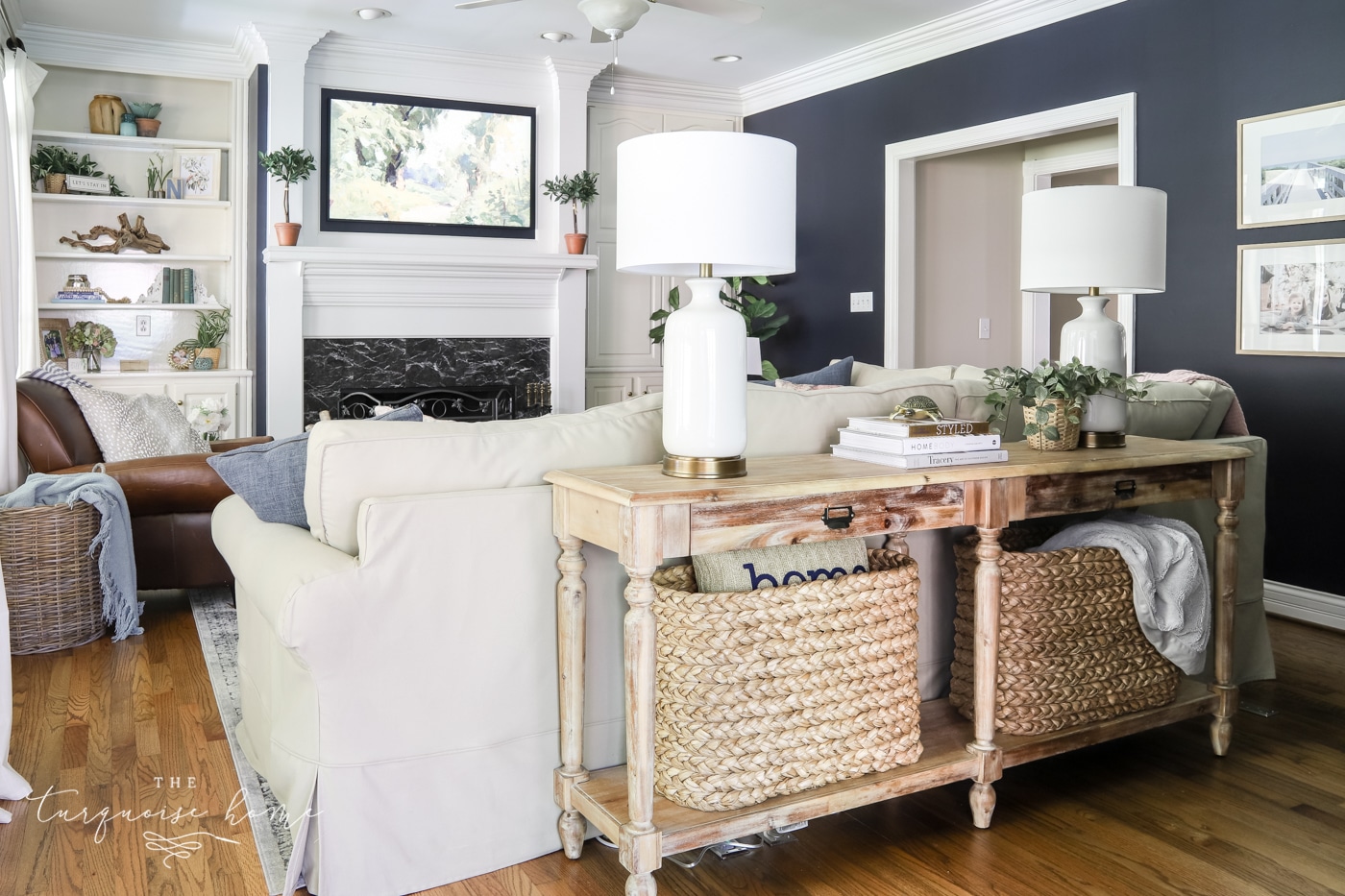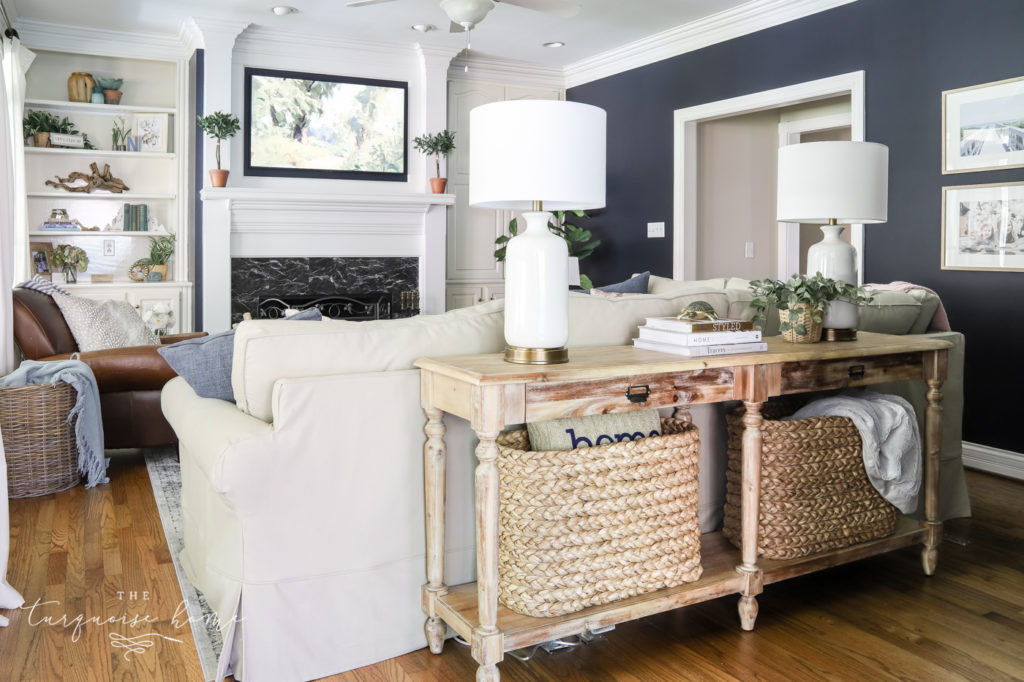 1. Brainstorm your needs
This step is about the function of a room. If your room doesn't function properly for your needs, then in my humble opinion, it doesn't matter how pretty it is.
Do you need to sleep in the room, or do you need a lot of storage, or both? Jot it all down. Take a few weeks and pay close attention to how you use the room or how you would like to use the room in the future. Take notes; make a list!
You may not be able to incorporate every function, but you can try to cross as many off the list as possible.
2. Talk about your feelings
How do you want to feel in the room? I recently met with a client for a small room spruce-up. Previously the room has felt cold and unwelcoming, but she wants it to be cozy, homey and casual.
You may want a room that feel light, bright and airy. Or a room that feels dark, cozy and moody. Just make a decision; maybe choose 3 words and stick with them! Write them down and keep them in front of you for the next step.
When I started my dining room makeover, I knew I wanted it to feel elevated, yet livable. And I wanted to stick with a 2-color palette: blue and green!
3. Get inspired
In my high school and college days I poured over magazines and ripped out images I loved. I kept a binder with all of my rooms in a different section. You can go this route.
Or, you can go to your Pinterest account, or create one, and start a new board for the room you have in mind. I have a board for every room in my house and am always stashing away ideas for different rooms – hoping to execute these at some point in the future. 🙂
Once you've found your inspiration, look for common elements or themes. Are all of the walls light or white? Is there wood furniture? A lot of color or one particular color keeps popping up? Take note of the same things in each photo.
Now that you have your function, feeling and inspiration, it's time to set your budget and pick out your elements!
4. Set a Budget
This is a great way to keep a room makeover on track! Set a realistic budget, then add an additional 20% in for a buffer. There's always something I forget or under-budget for. This will help you get a picture of how much money you need to have before starting the makeover.
It's easy for purchases to add up without even realizing how much you're spending. And room makeovers always cost more than I think they will.
5. Choose your fabric or wallpaper first
Once you know the feeling and have been inspired, nail down your fabric choice (and wallpaper if you are doing that). Like I said before, I tend to want to pick the paint color first. But I'm exponentially happier when I've selected the fabric or wallpaper first.
It may be a super-neutral fabric and doesn't matter much about the wall color. OR, you may love a floral or bright pattern and need to have the paint color compliment it. It's so much harder, though, to find a fabric that coordinates with an existing paint color. In that case, you are almost always forced into a neutral fabric choice.
6. Choose your paint and accent colors
This is my favorite part. I just love a good paint color! Once the fabric is nailed down, then you can easily find a coordinating paint color and can choose the accent colors you love.
I like to choose an accent color that is used minimally in the patterned fabric. Kind of fun to play it up!
I've written several posts that will help you choose paint colors that work with your whole house, as well as how to paint the room yourself. I've also shared a bunch of paint color spotlights to highlight some favorite home decorating paint colors!
7. Cast the vision with a design board
Now that the fabric and paint are selected, you can choose furniture and accessories. Narrow down your choices and create a mood board.
I use a design plan or mood board anytime I do a room makeover! I love being able to envision the end product before I ever start!
And the mood board is fluid. I always change things up, but it helps so much to be able to picture it before anything is even ordered!
8. Purchase and Install Your Room
Now it's time to go purchase everything and have it installed! I like to DIY as much as I can, but if you need to hire a contractor or two, get on their schedule early
It's finally time to get started on that room makeover. I know after all of this work you're probably ready for it to be done. But trust me, these steps can make the difference in a final makeover that you love, or a final room that is just so-so.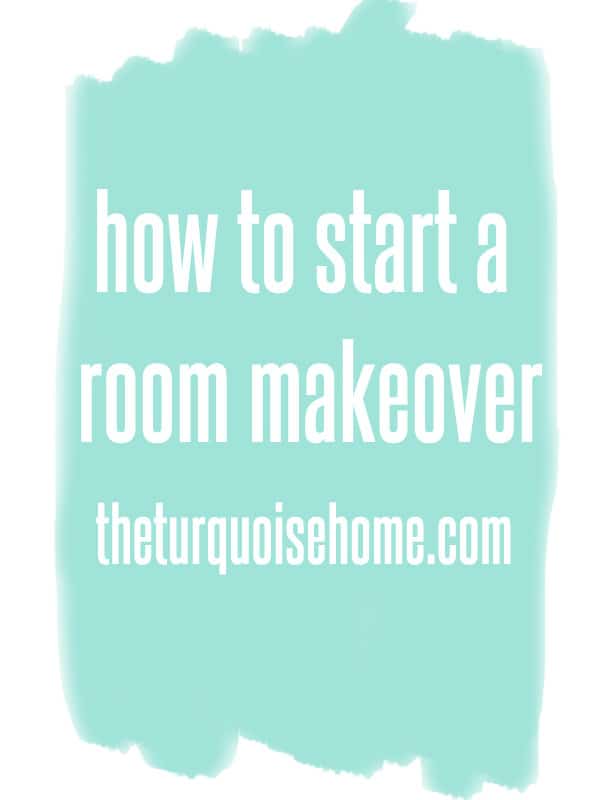 Do you have any other steps you would add? I'd love to hear it!
Have fun and happy decorating!
MORE POSTS YOU WILL LOVE: