A Neutral Christmas Entry Way
A neutral Christmas entry way with simple decor can make any guest feel welcome.
It doesn't have to be fussy or fancy to be festive! I made simple changes like flocking an old Christmas tree and setting it outside on the front stoop. A few little things make all the difference!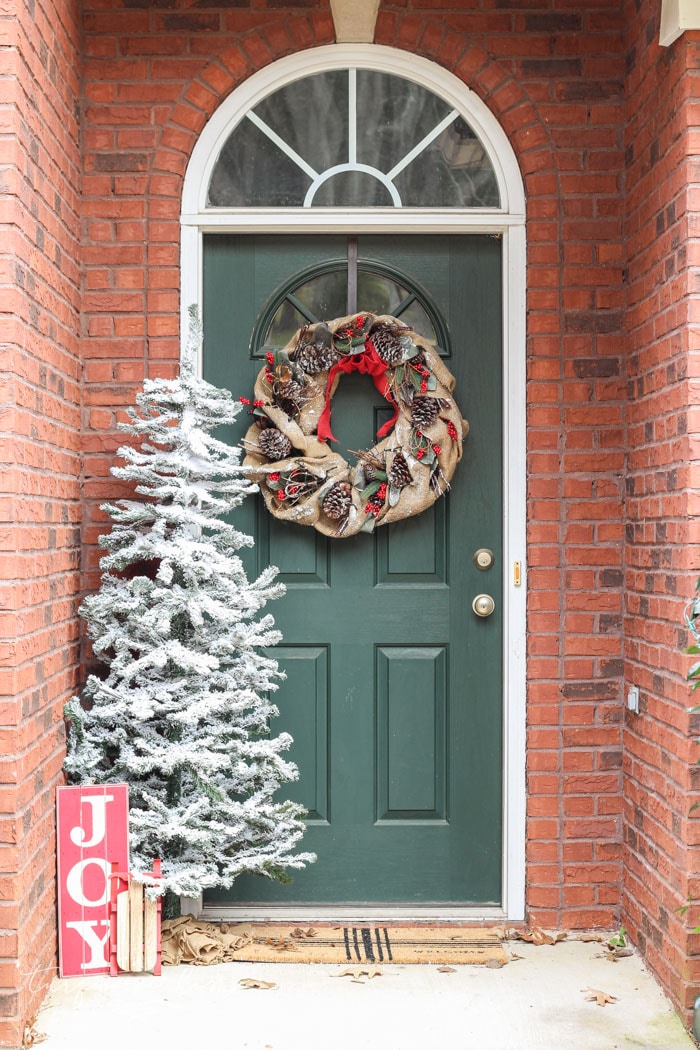 I didn't go overboard with my entry way decor this year. I loved keeping it simple this year without a bunch of fuss. It just goes to show that you can make a space look festive without filling every little crevice.
My front stoop is looks very similar to last year with the same pre-lit burlap wreath. I just love it! And I love that the lights are in a timer, so they will come on at the same time every day and stay on for about 6 hours. I got mine from Lowe's a few years ago, but unfortunately they don't sell it anymore and I can't find one similar. 😔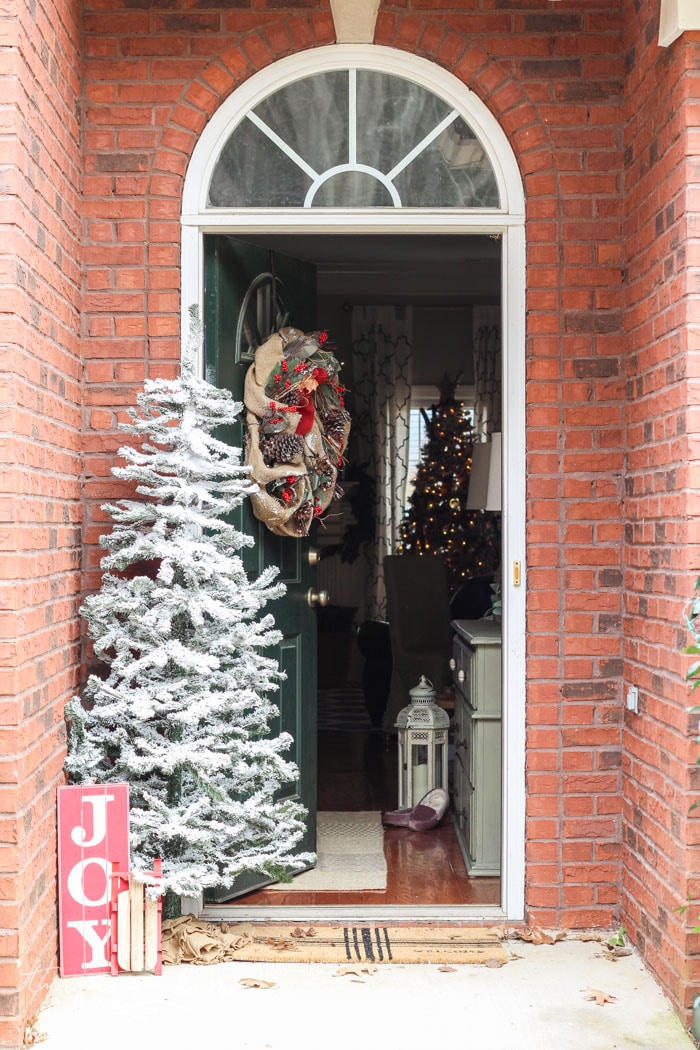 I flocked an old Christmas tree that I hadn't used in a few years and put it outside with a couple of my decor items I've had for a few years. I flocked my main tree this year (tutorial here) and had extra flocking powder, so I decided to make it useful! I am probably going to bring it inside in a few days and put it in the kitchen or in my daughter's room. I'm not sure how long the flocking would hold up in the elements.

The only thing I bought new for this space is the door mat from the Hearth and Hand Collection with Magnolia. It had been a few years since I replaced my mat, so it was time. I love it! (I actually have a different outdoor rug coming soon, that I also love, so it may change again and I'll re-home this one to the garage door. 😉)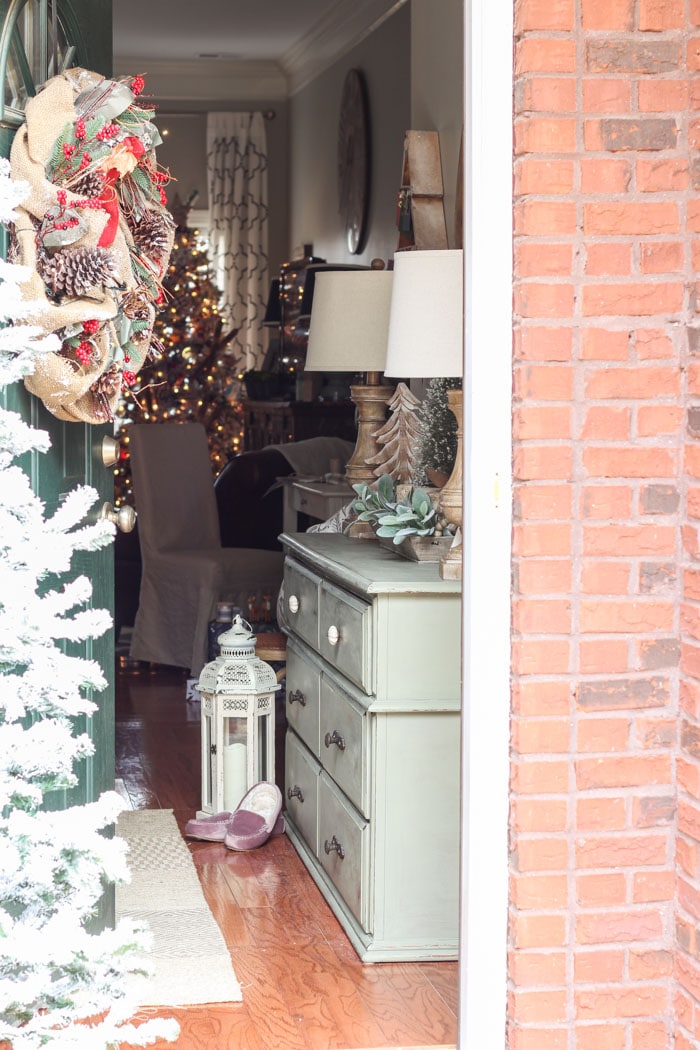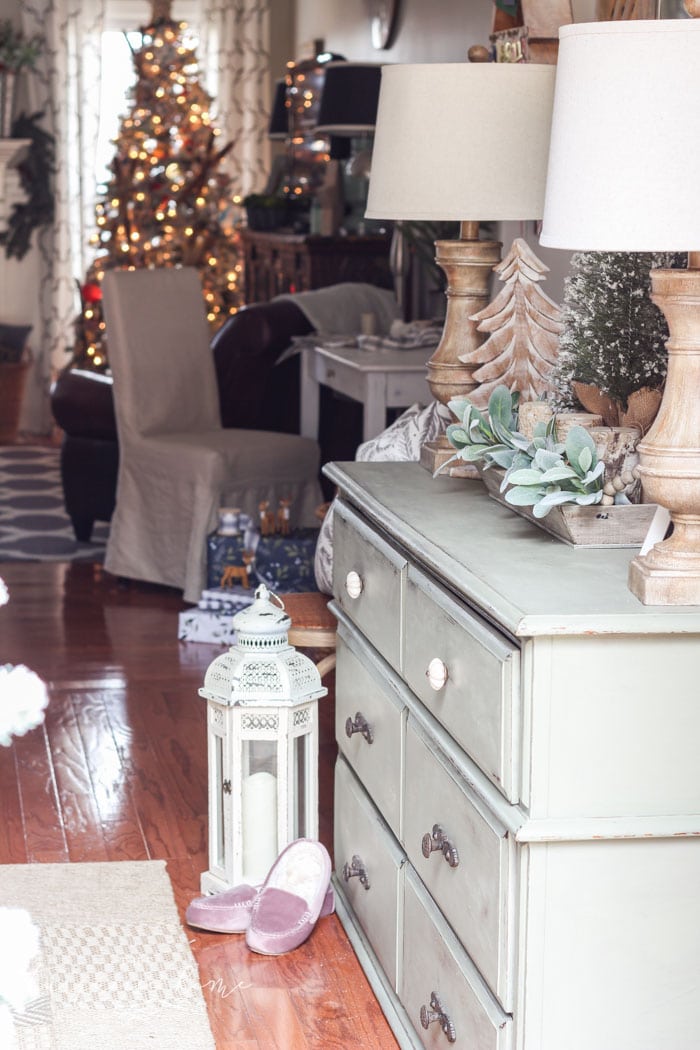 I love this wooden tray with beaded handles, and the birch bark candles will be cute all winter long. Well, even the trio of bottle brush trees will work all winter. So, this look may stay the same for a while. 😉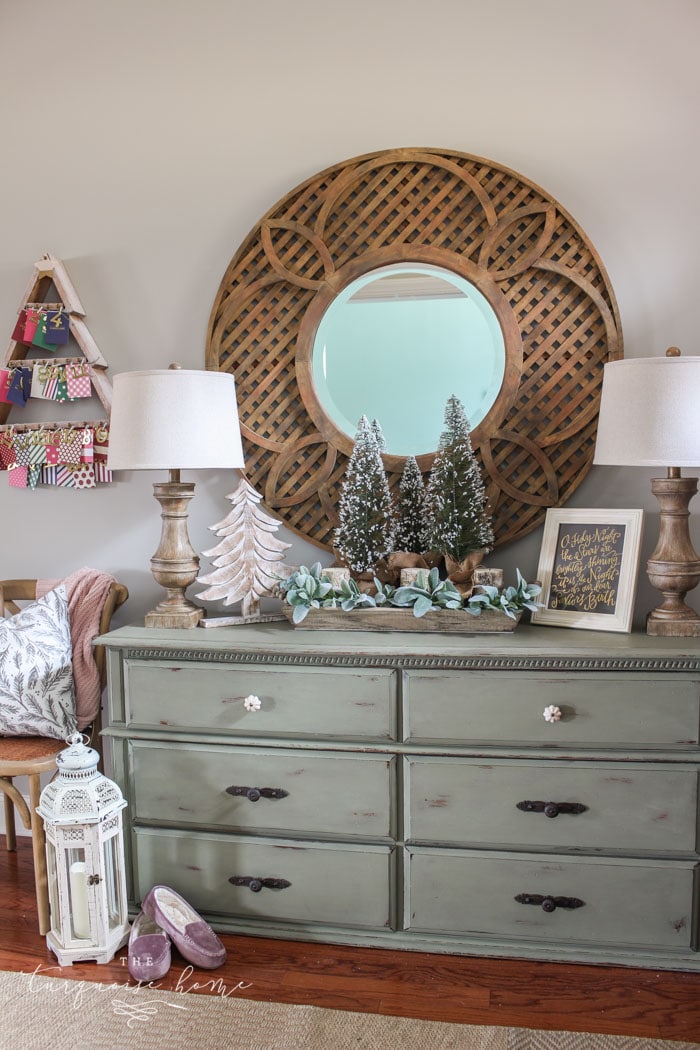 The blush slippers and blush chunky cardigan are two of my most recent favorite purchases for my closet. And the pretty rustic lantern was one of my gift ideas for people who love farmhouse decor.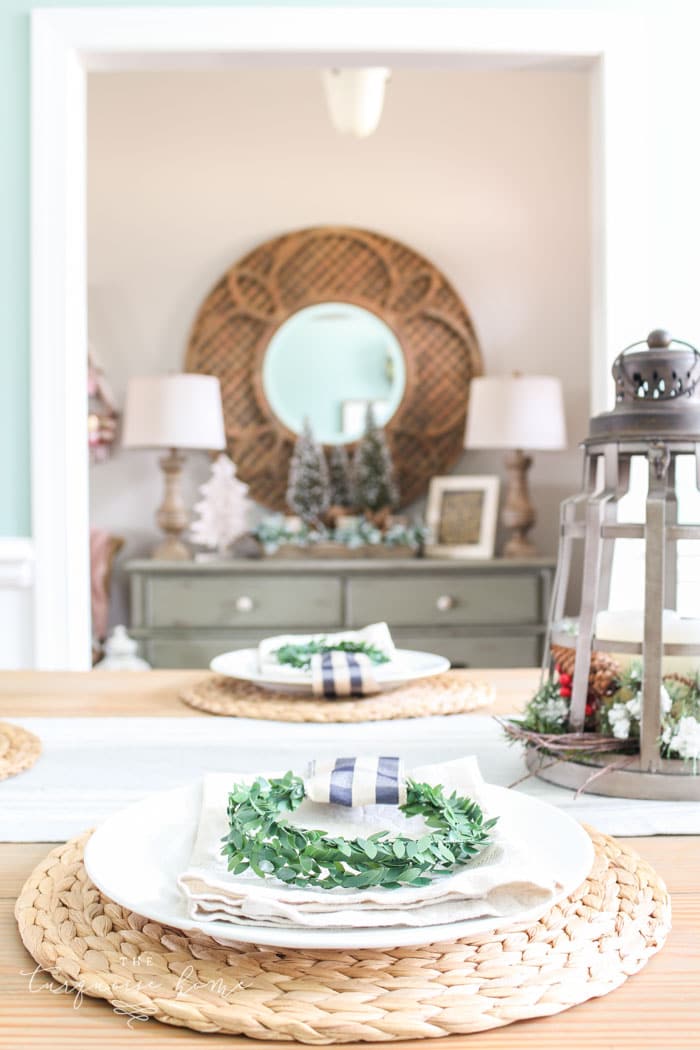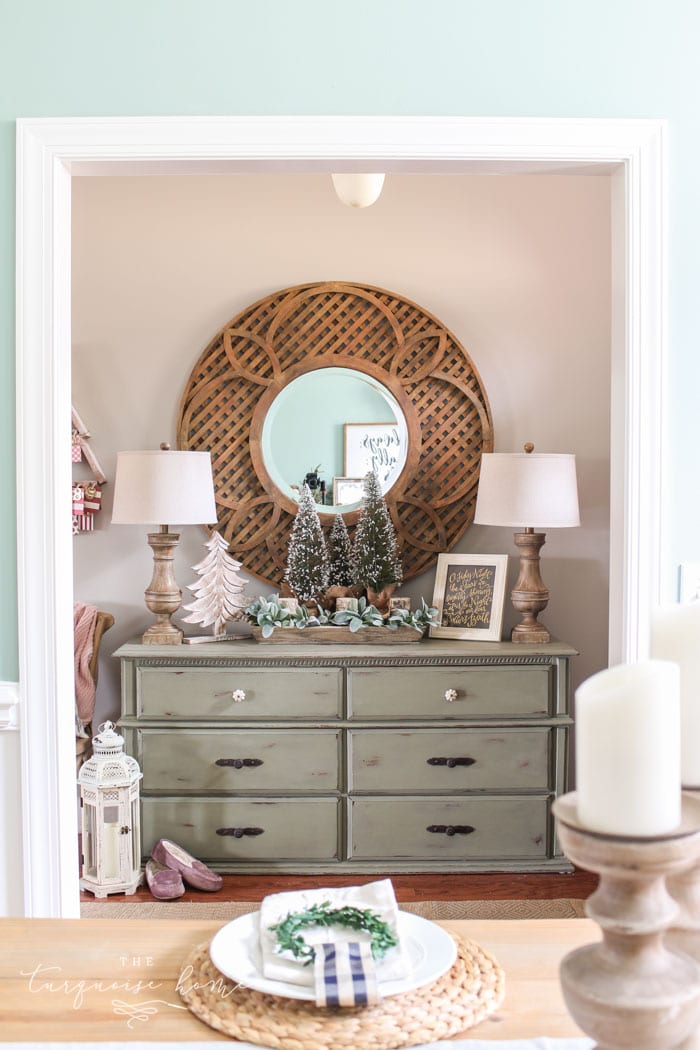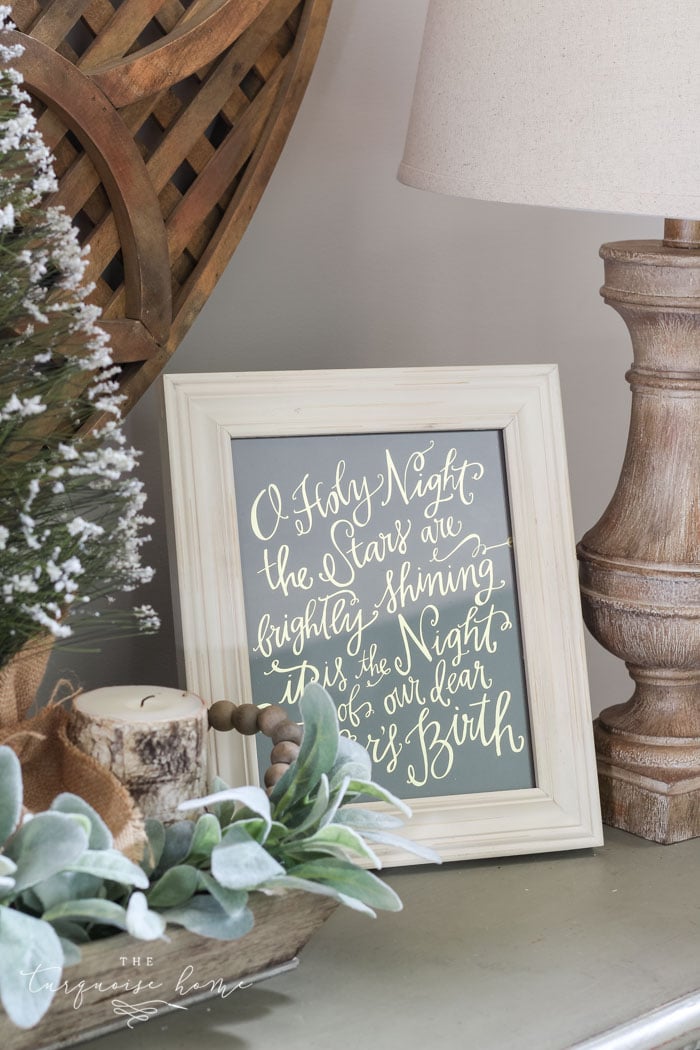 My O Holy Night print from Lindsay Letters is so pretty. I love it! And the white rustic tree anchoring the other side of the table is from Hobby Lobby a year or two ago.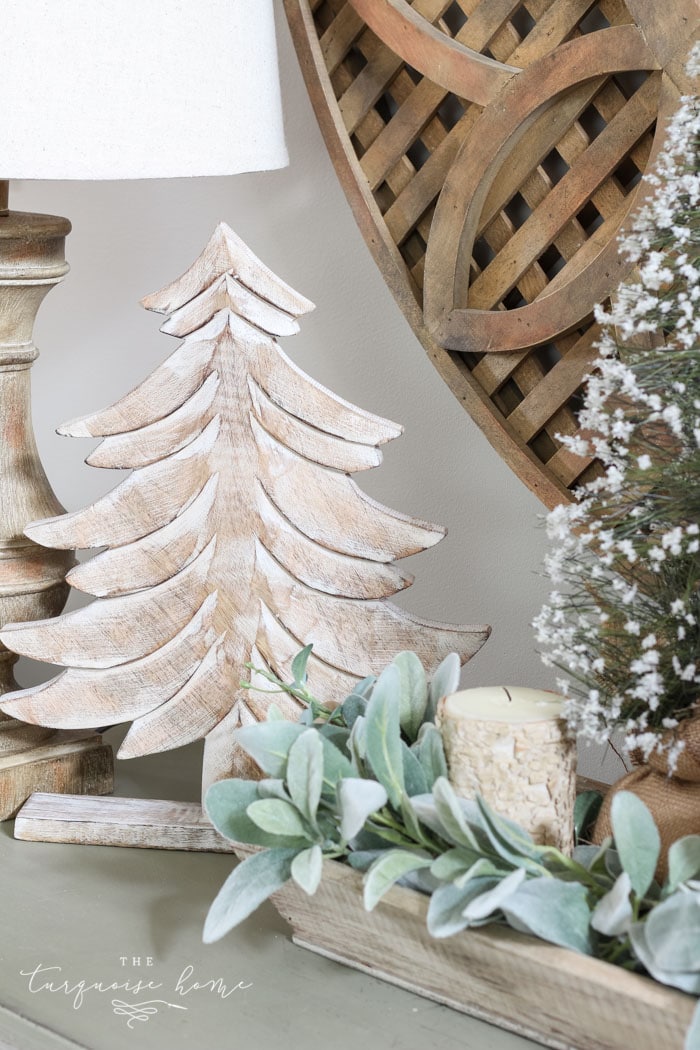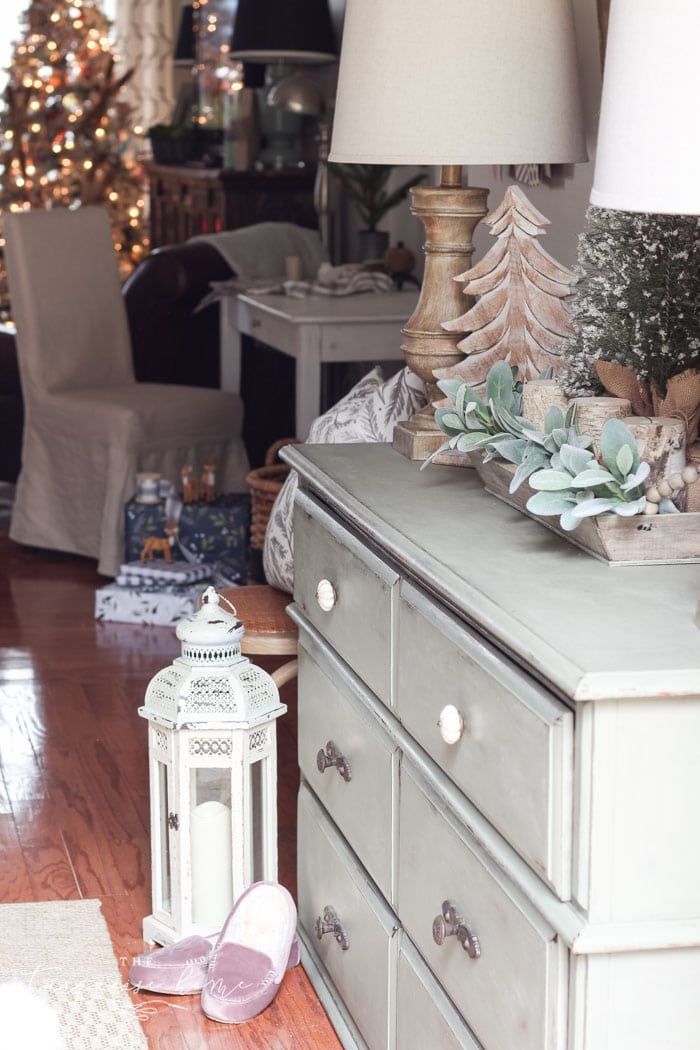 I love having a tree in that right corner of the living room so that people see it as soon as they walk in.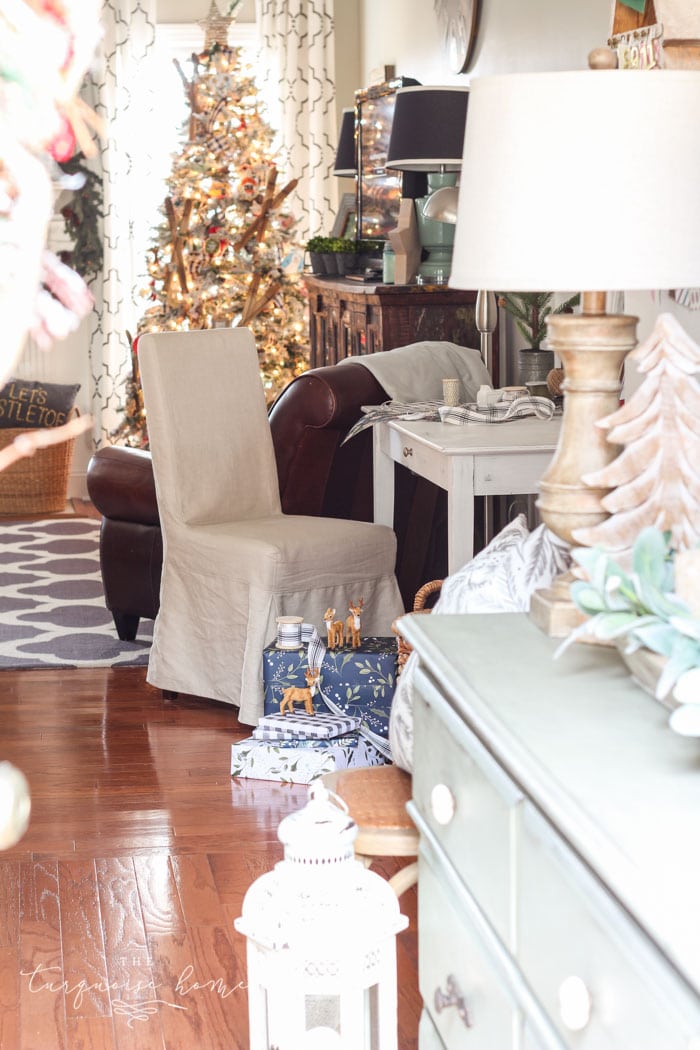 The advent calendar on the wall is a DIY project I did earlier this year. See the full tutorial here. I know this says a neutral entry way, but I love the pop of color that the calendar brings with traditional reds and greens, but my favorite blues and pinks, too!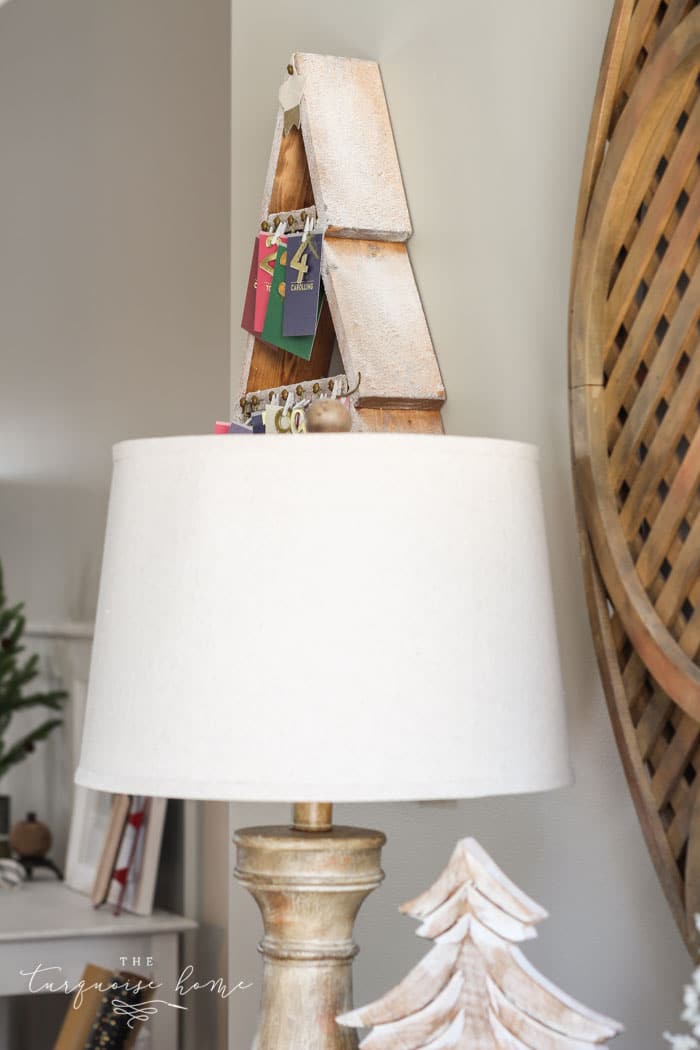 And you get a sneak peek at my wrapping station that I will be sharing tomorrow! I love that desk now that I painted it with white chalk paint. It was my college desk and had a dark brown stain on it. It was beat up and relegated to the corner of my bedroom so that no one would see it – usually piled will laundry that needed ironing.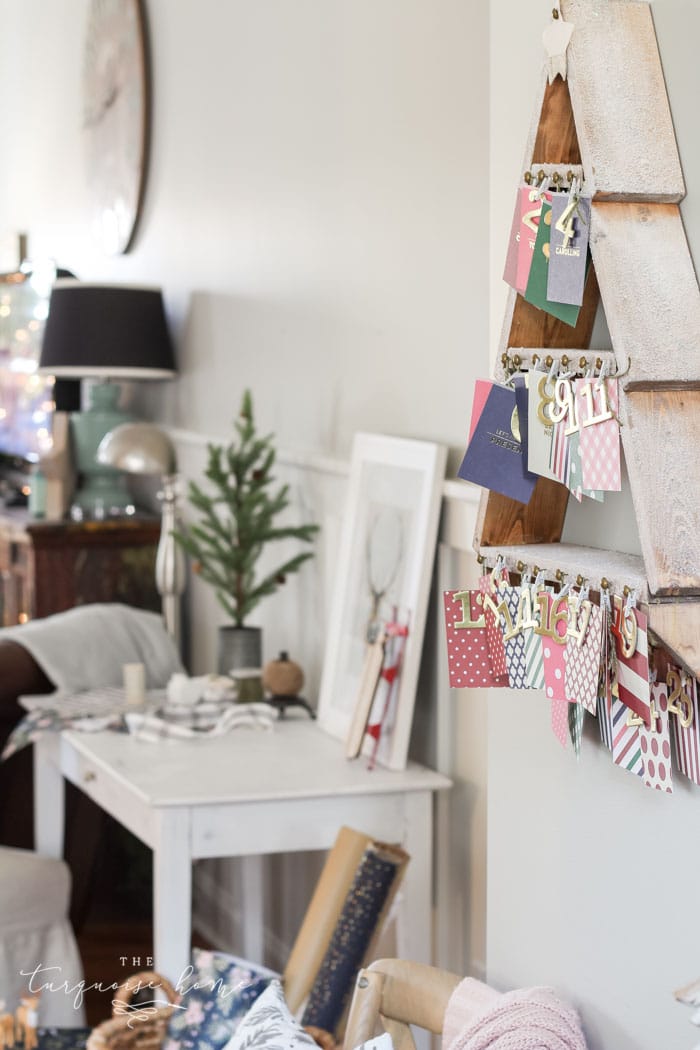 I decided to whip out my paint brush the other day and in an hour it was transformed! I love how it looks now and plan on keeping it in the living room for a homework/office space.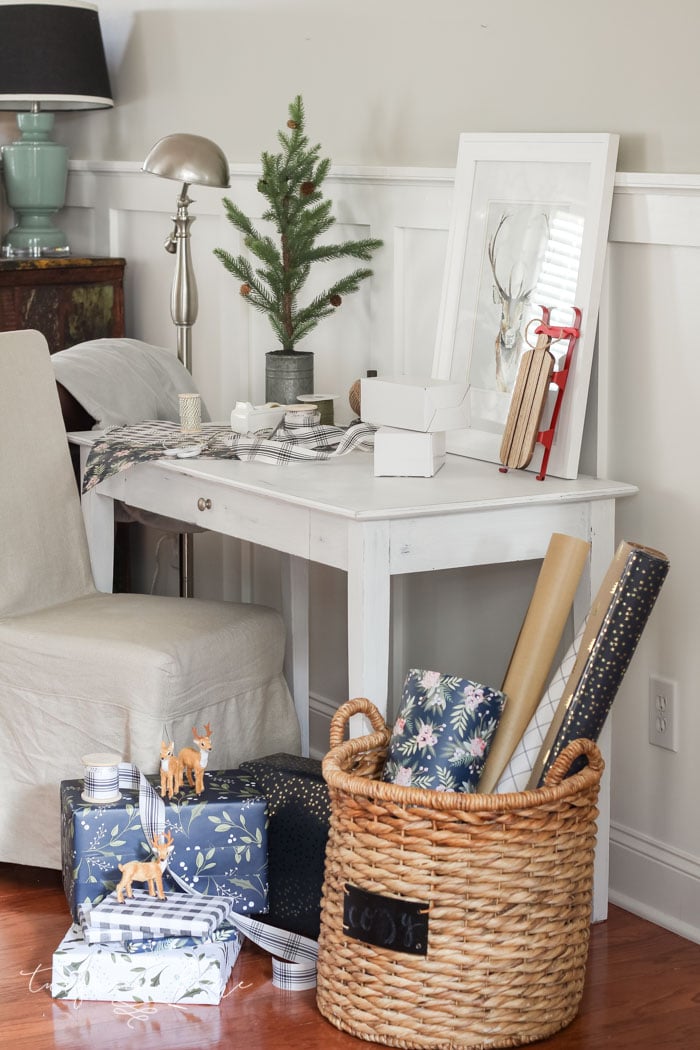 I like to work at a desk and my husband likes for me to sit in the same room with him while he relaxes at night. We don't always talk, but it's nice to be near each other. So I just usually plop my laptop in my lap in the chair. But now I plan on taking advantage of the desk in here!
How do you like to decorate for Christmas? Do you like to go big with lots of red and green or a more neutral vibe with some blues and pinks thrown in for good measure.
More Posts You Will Love:
SaveSaveSaveSaveSaveSaveSaveSaveSaveSaveSaveSaveSaveSaveSaveSave