Essentials for a S'mores Party Night
Host a s'mores party with these essentials from Walmart Home! Gather around the fire pit with cozy seating, warm blankets and delicious drinks for a night of family fun!
We love fall around here and my girls love to host a s'mores night with their friends. It's the perfect time to breakout the marshmallows, chocolate and graham crackers!
This post is sponsored by Walmart and includes affiliate links for your convenience. See my full disclosure policy.
So, I was perusing the Walmart's Now & Wow section, which is a fun place to find on-trend items at Walmart's every day low prices. There's such cute stuff there and I saw so many things that would be great for hosting a S'mores Night with friends!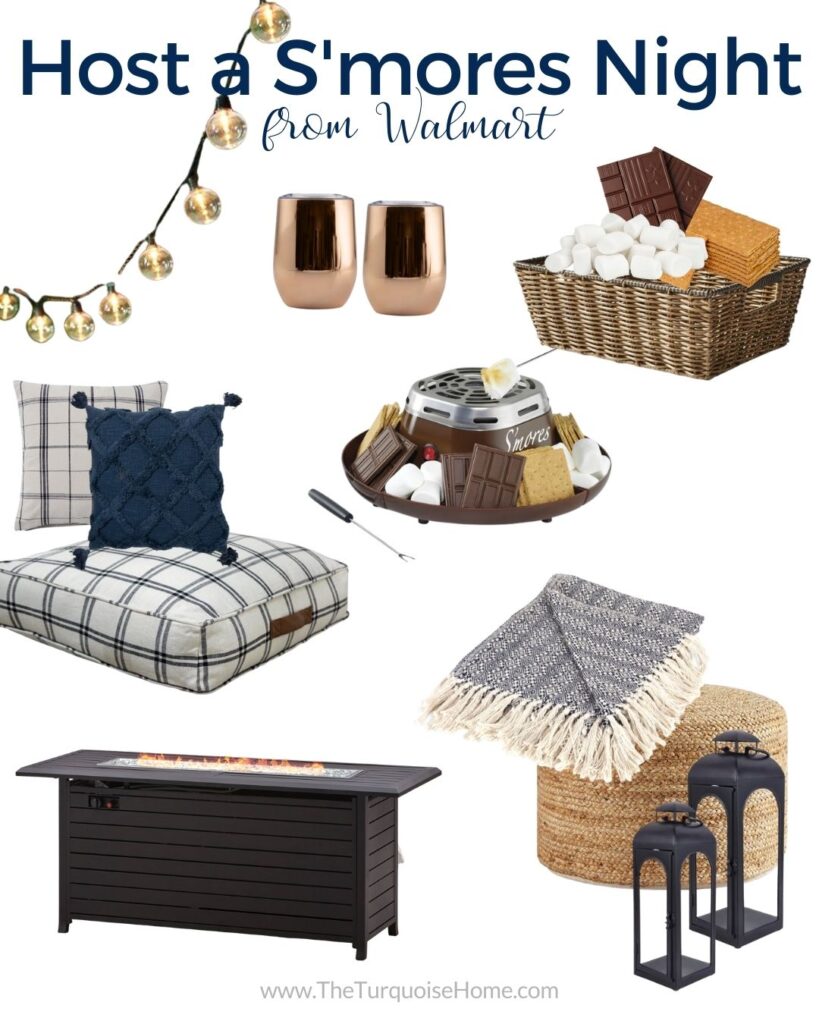 String Lights | Lidded Copper Tumblers (more colors available) | Basket | Plaid Pillow | Navy Pillow (more colors available) | Plaid Floor Pillow | Indoor S'mores Maker | Blanket | Woven Pouf | Lanterns (3 sizes) | Large Fire Pit
If you haven't checked out the Wow & Now section at your local Walmart, you can always shop online. And items move quickly, so you'll want to check back often. Once an item is gone, it's gone!
My Favorite S'mores Party Essentials
But back to our yummy s'mores night. There's nothing better than having friends over for dinner, then break out the s'mores basket before the night is over. My kids absolutely LOVE it!
Obviously, the first thing you need is a fire to roast the marshmallows. I love a large fire pit, like this one. But if you are limited on space, this adorable indoor s'mores maker would be perfect!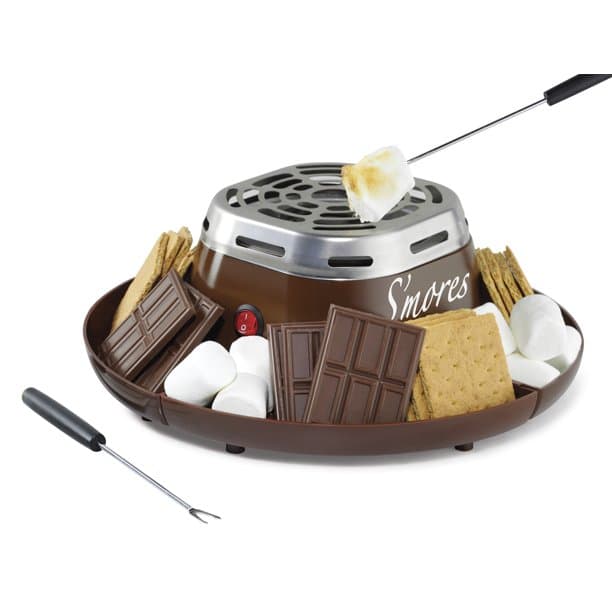 We already have a big fire pit. But I'd love the smaller one for the nights when my girls want s'mores and I don't feel like making a big fire!
Tap/Swipe the Images to Shop for S'mores Party Essentials

Of course, no fire pit situation is complete without seating and cozy pillows and blankets. Set up these floor pillows or woven poufs for guests to lounge while enjoying a chocolate-y treat.
It would be even more perfect if you have an outdoor projector for a s'mores party + movie night! Don't forget to add the string lights for ambiance!
And last, but not least, don't forget the drinks! I love these copper lidded tumblers. They would be perfect for anything from wine for the adults to hot chocolate for the kids. The come in a couple more colors, so grab one color for adult beverages and one color for the kids!
What would YOU have on hand for a s'mores party?? Let me know in the comments!
MORE FALL POSTS YOU WILL LOVE: