Turquoise and Orange Fall Harvest Mantel
Much like you're not supposed to have a favorite child, as a blogger I probably shouldn't have a favorite post.
But I'll let you in on a little secret …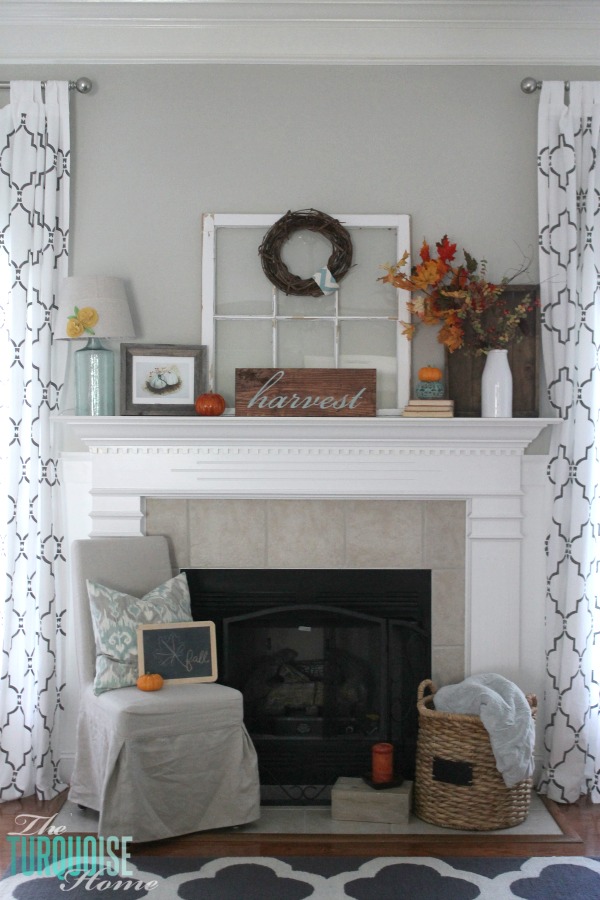 …this is it.
My fall mantel. My favorite post all year long. Shhhhhhh, don't tell the others….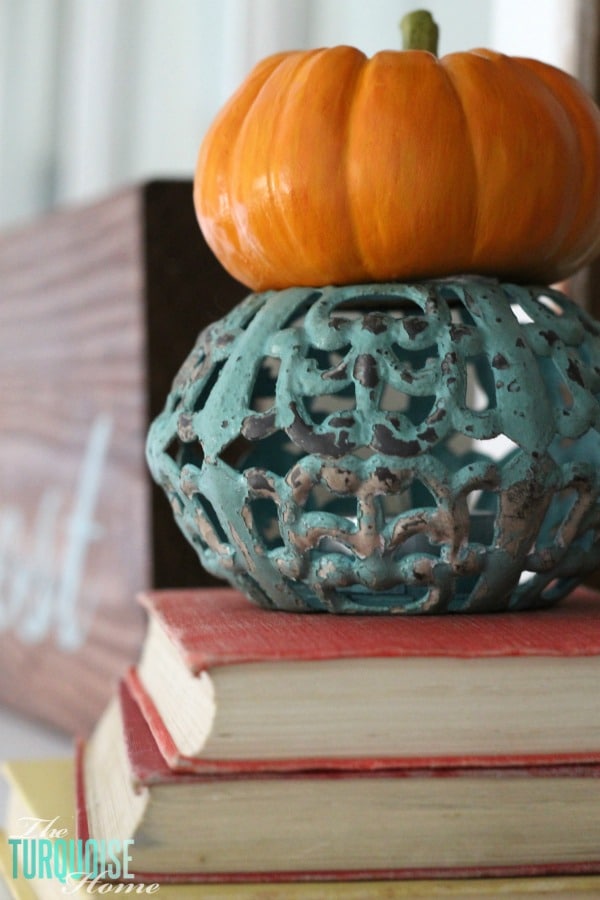 This is the third one I've decorated and there's just something about the cooler, crisp air and pumpkins, and cider, and chili and hayrides – just the thought of these things – that inspires some of my decorating.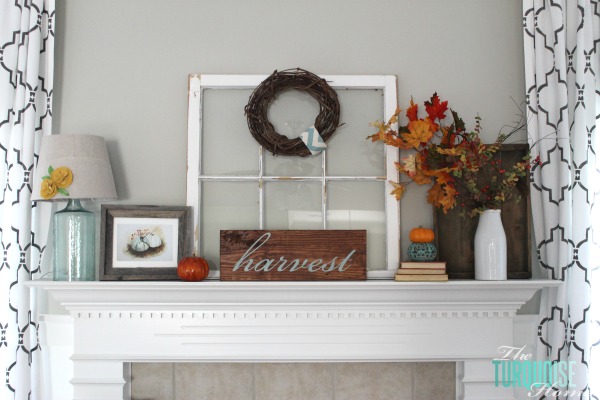 It gets me just giddy inside. Even when I'm haulin' around a 6-month baby bump, I could dance a jig just lookin' at my harvest sign and touches of orange and blue.
Total aside: I need to take a picture of this little rather large baby bump I have going on here. I have zero pics of my preggo belly thus far. Sorry, sweet little baby. I promise I'll take one. #secondchildproblems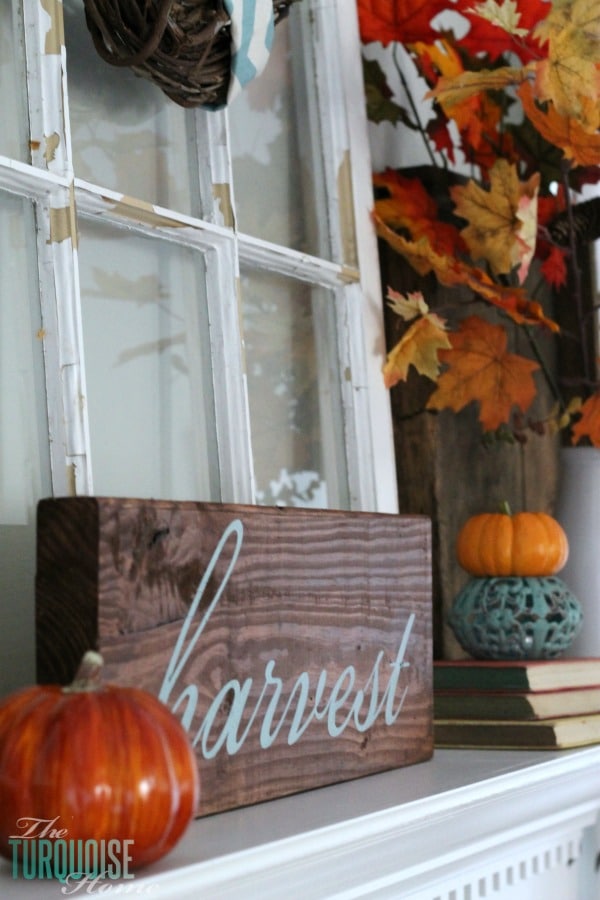 DIY "Harvest" Sign Tutorial HERE
You know those are all faux pumpkins, right? Because the pumpkin patch ain't open yet. But it will be soon! And I'll be adding them around the house, just like I did last year.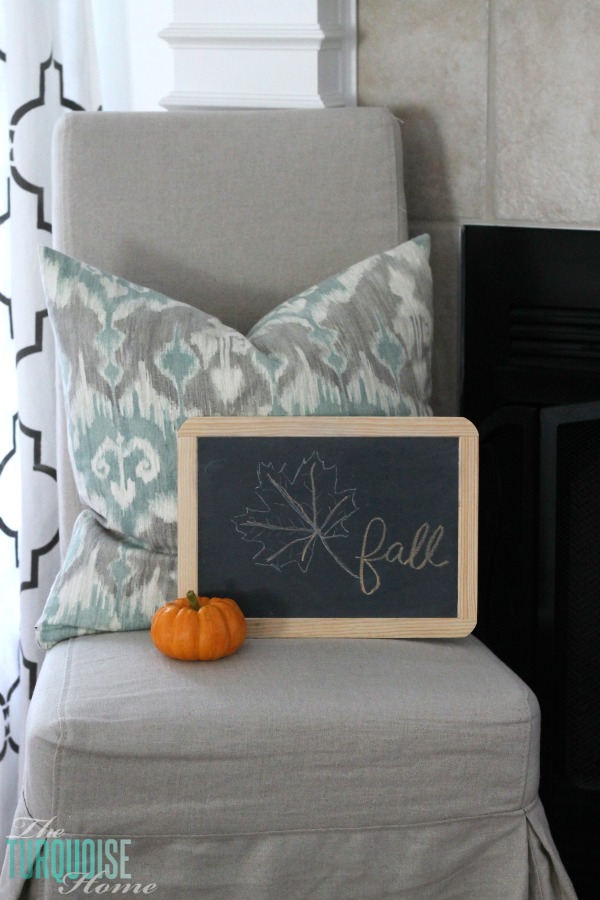 I took pictures along the way of how I decorated it this year. I literally loved my fall mantel so much last year that I wondered if I could come up with something fresh that I loved even more. Well, I think I did. At least in my humble opinion, because I love it.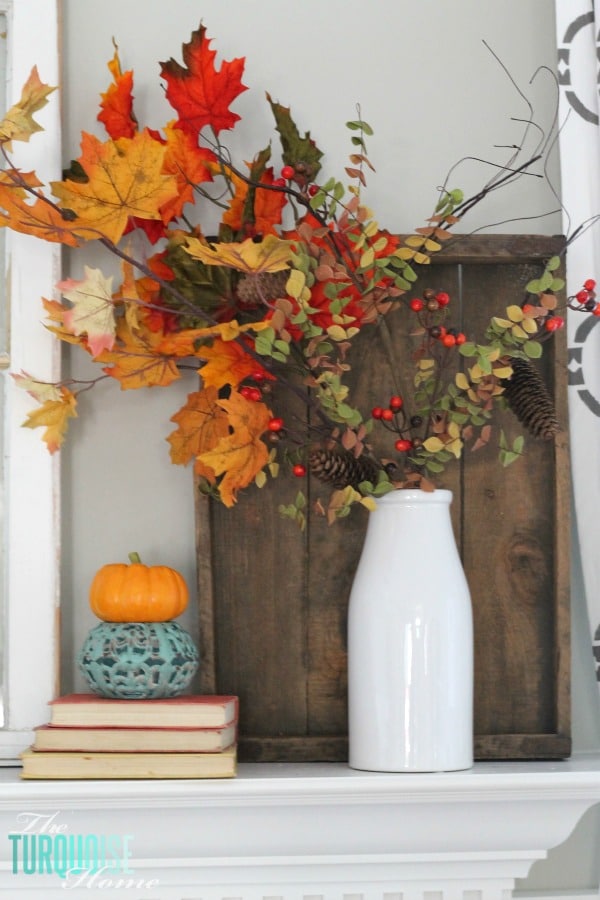 You can tell me if you love last year's mantel better, because I totally love it, too.
This year I want to keep my turquoise decor out through fall and Christmas. I'm trying to find a way to incorporate my seasonal decor into every season, instead of taking everything down, putting it away and bringing all new decor out. This busy girl just doesn't have time for all of that. And when you love a color like I do, you just want to keep it around all year long. I think this is part of me figuring out my style and how I want my house to be, instead of just reverting back to old habits.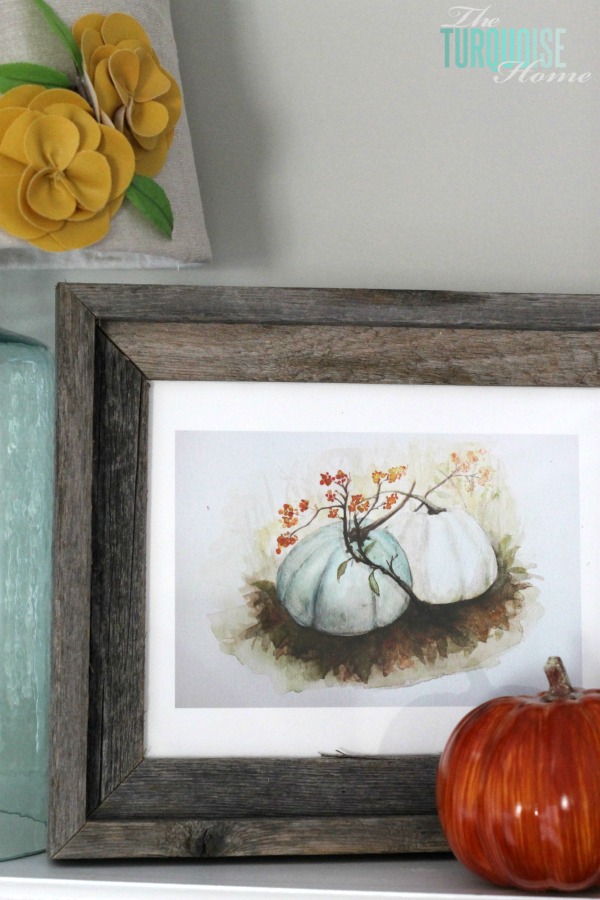 Gorgeous pumpkin watercolor by Lucy at Craftberry Bush
I like to use what I have, but in a new and different way. And I think I did that here this year. I'll explain more of that in a future post.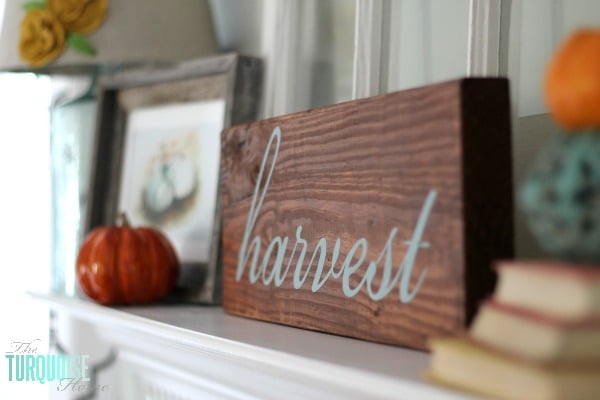 For now, I'll leave you with my simple, harvest, turquoise & orange fall mantel: my favorite post…
Seriously … do not tell the others.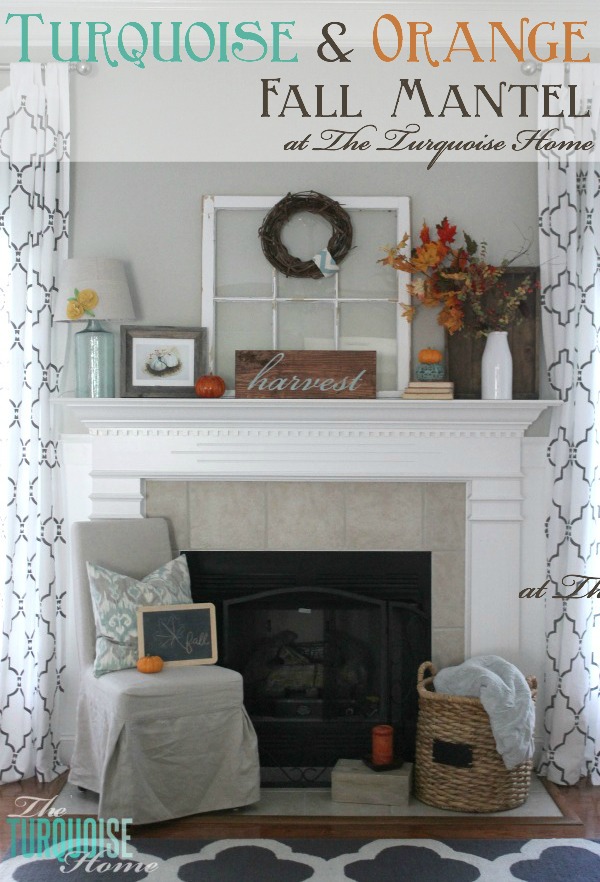 More Fall Posts You Will Love: