This DIY fall wreath is so simple, I'm hesitant to even share it with you! But I've had friends who've seen it that think they can't make it, so I'll spill my easy secrets. It is SO easy and doable. Don't be intimidated at all!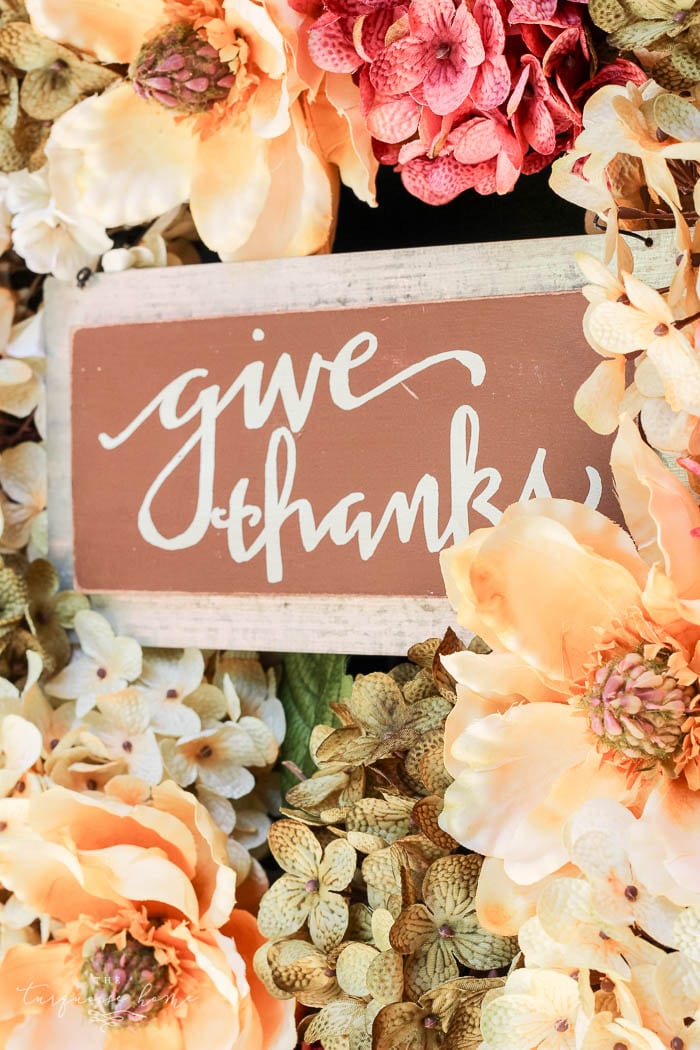 I have used a store-bought Fall wreath the past few years. And it was lovely and worked great, but I'm always a girl who wants to change up decor, so I decided to make a new one this year.
I was originally inspired by some gorgeous real dried hydrangea wreaths. But since I have no way to procuring these gorgeous blooms, I decided to try my hand at the fake stuff. It's kind of how I roll with my black thumb and all. Maybe someday I'll have fresh flowers in my yard, but until then the floral section at Hobby Lobby is my jam.
What you'll need for a DIY Fall Wreath
faux hydrangea blooms (enough to fill the wreath) – I bought mine at Hobby Lobby
other blooms if you'd like to add them
floral wire (optional)
This is so super easy, it's going to blow your mind.
Take your grapevine wreath and set it down on a flat surface. See?! It's already so not hard!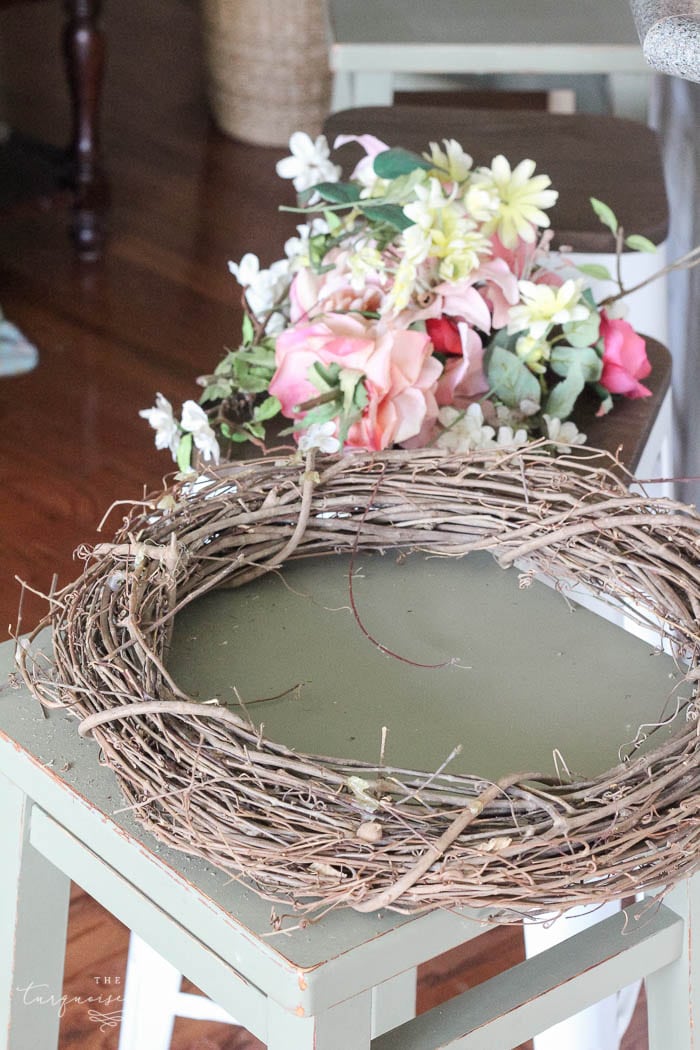 I used an old wreath that was my favorite spring wreath. My mom made two of them for my wedding to put on the doors outside of the church. I looooooved this thing! But over the years it's gotten dirty and sad, so it just didn't look good anymore. So, I recycled it.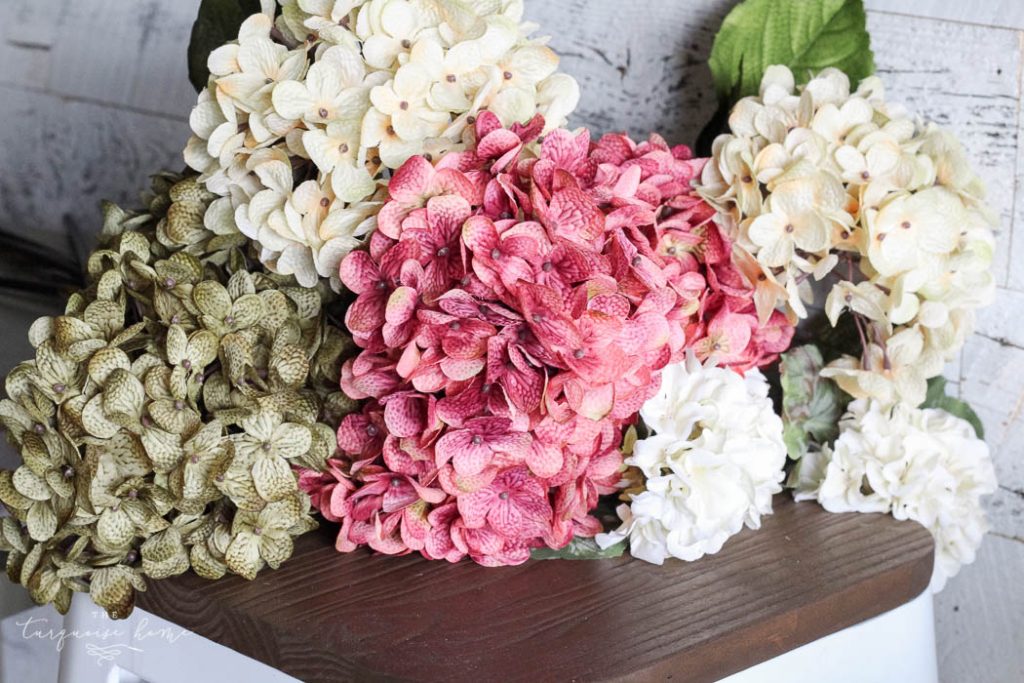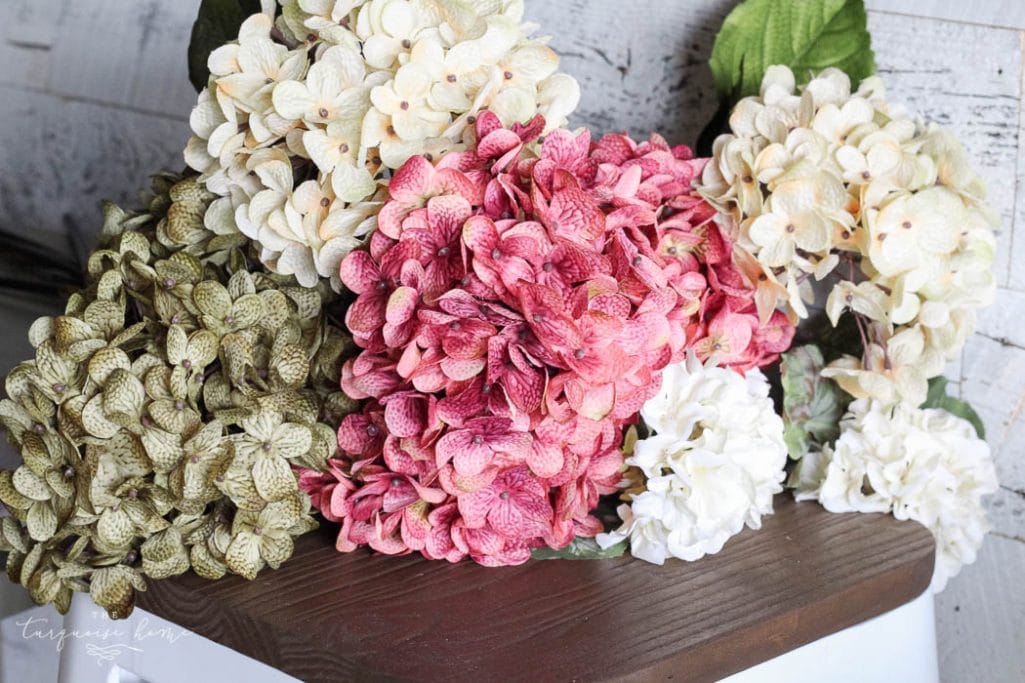 Bring home your floral blooms and arrange them in a pretty place and take a picture, because they are just so cute! Well, you don't have to, but I did. 😉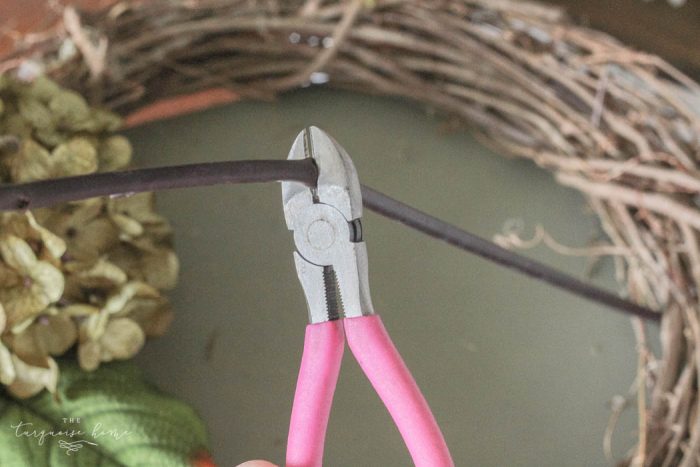 Take each bloom and cut the stem down with your floral wire cutters, leaving about 12 inches to work with.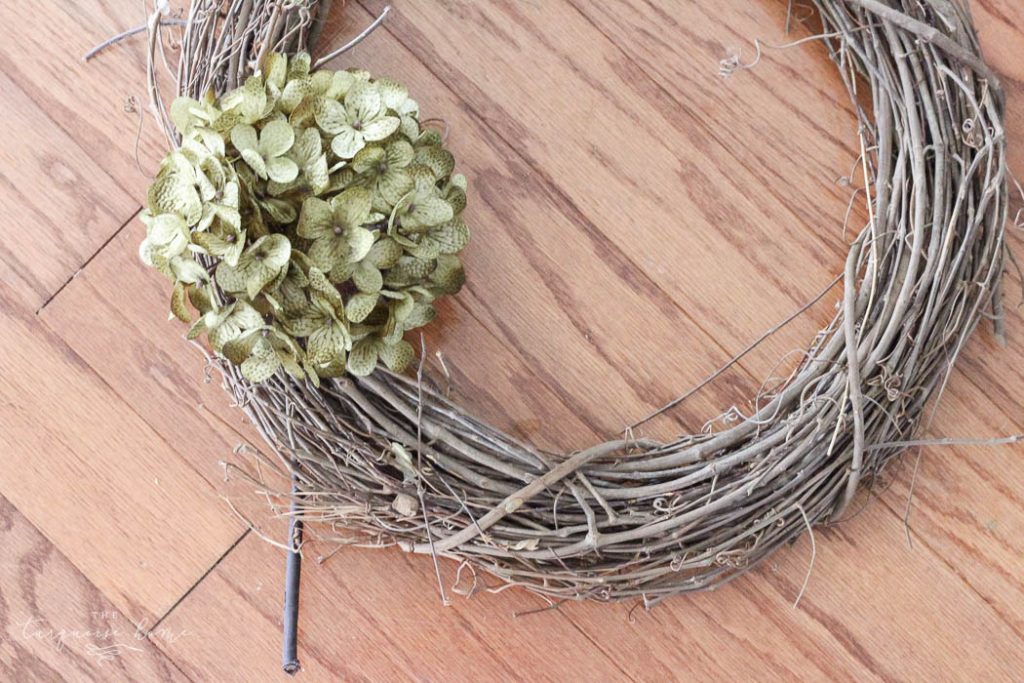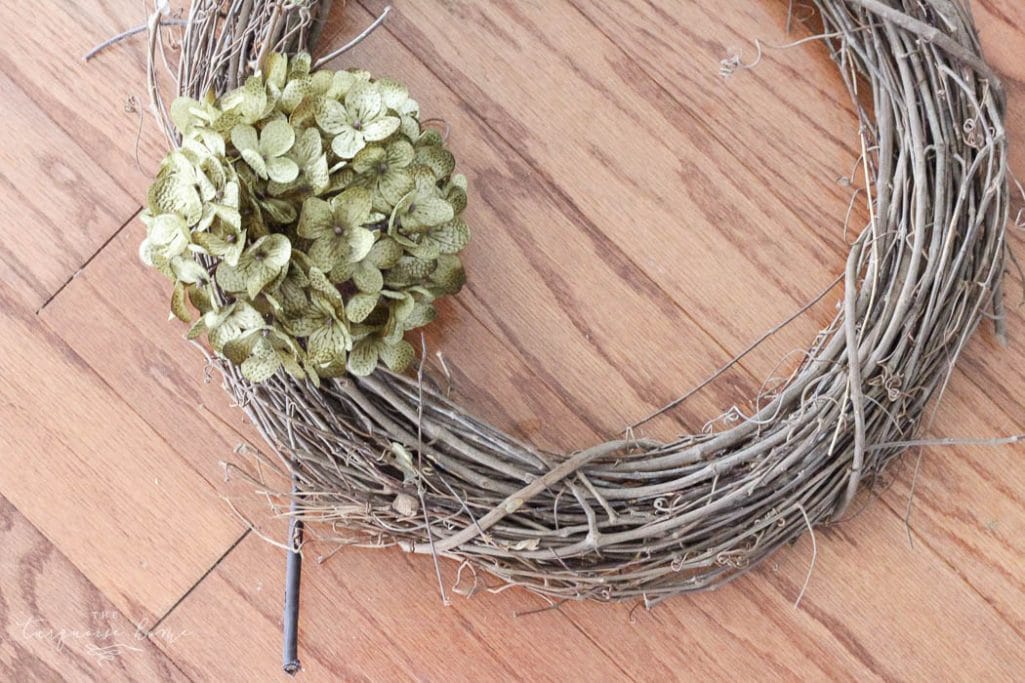 Stick the stem through the wreath form and bend it back.
Continue to fill the rest of the wreath, alternating colors. I added a few faux magnolia blooms, too. At least I think they are magnolia blooms. Either way, they are pretty!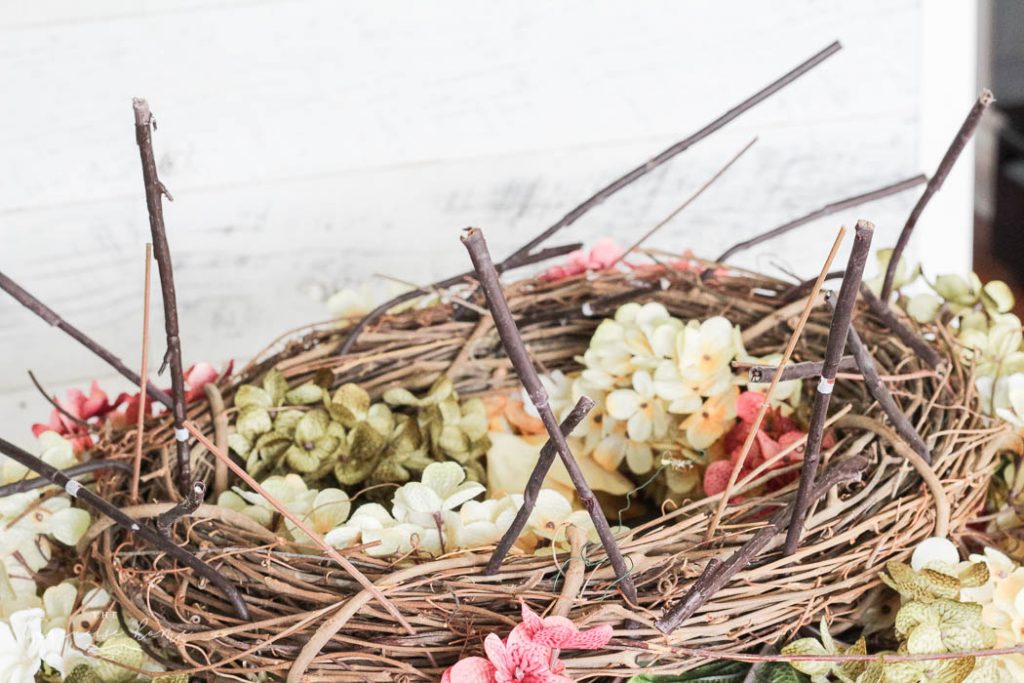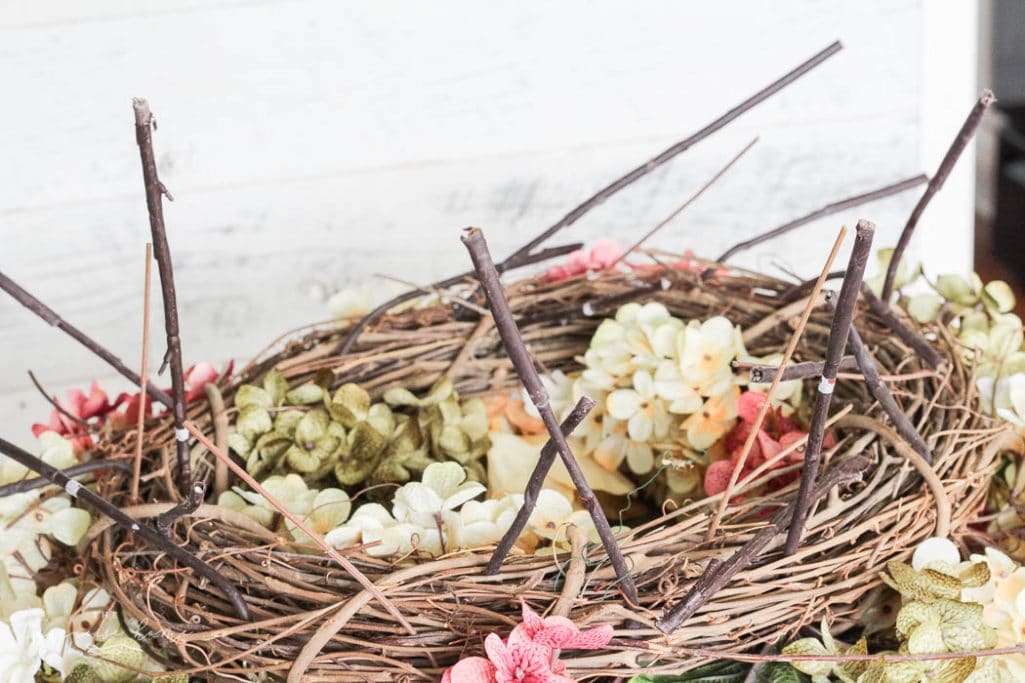 Once you have all of the blooms stuck through the wreath and positioned just the way you like them, flip it over and stick the ends back down into the wreath. Or you can attach them in the back with floral wire. I found it easier, though, just to tuck them under the wreath in the back.
Sorry I didn't get a picture of them tucked under. I could go take one now, but I'm too lazy. Hopefully it makes sense! 🙂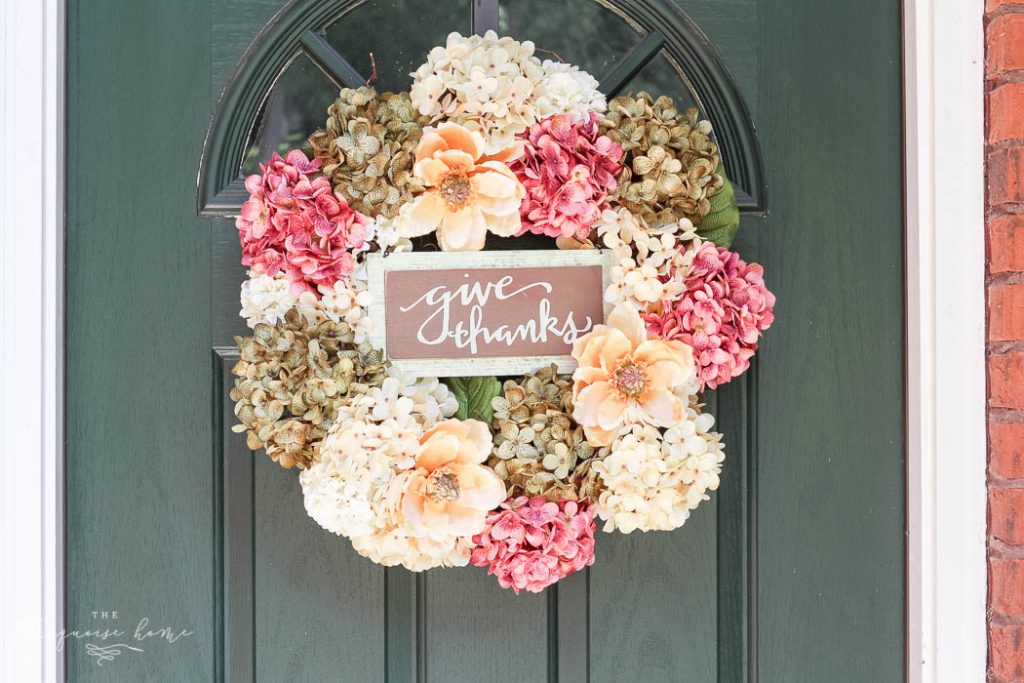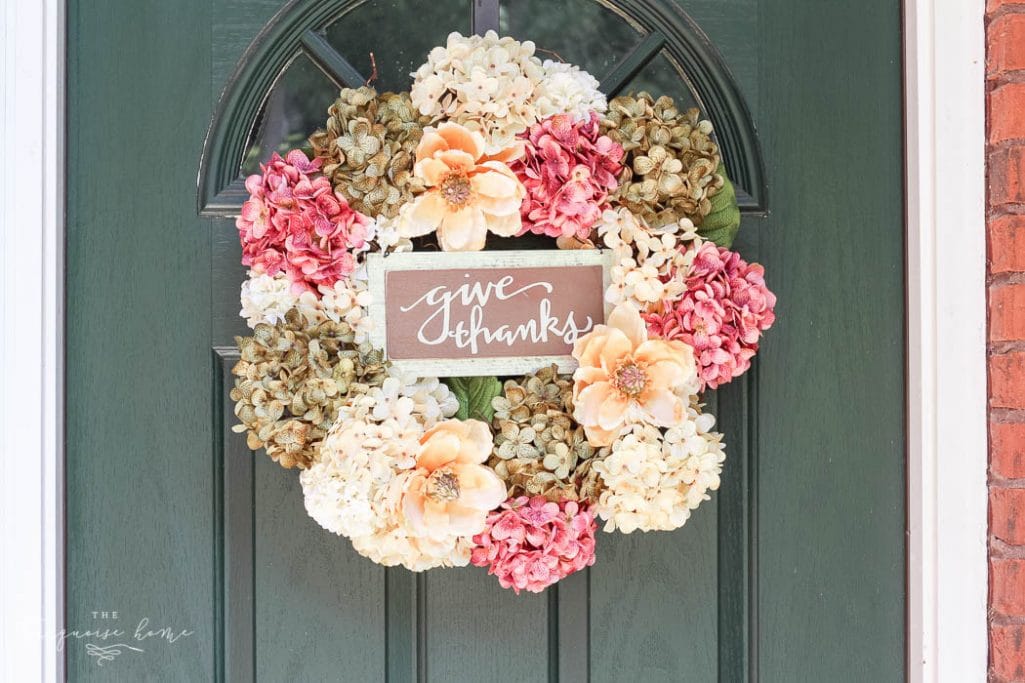 I added the cute little sign in the middle with some floral wire and hung it on the door! It maybe took my 30 minutes to make this from start to finish. Anybody can do this!
I just LOVE it!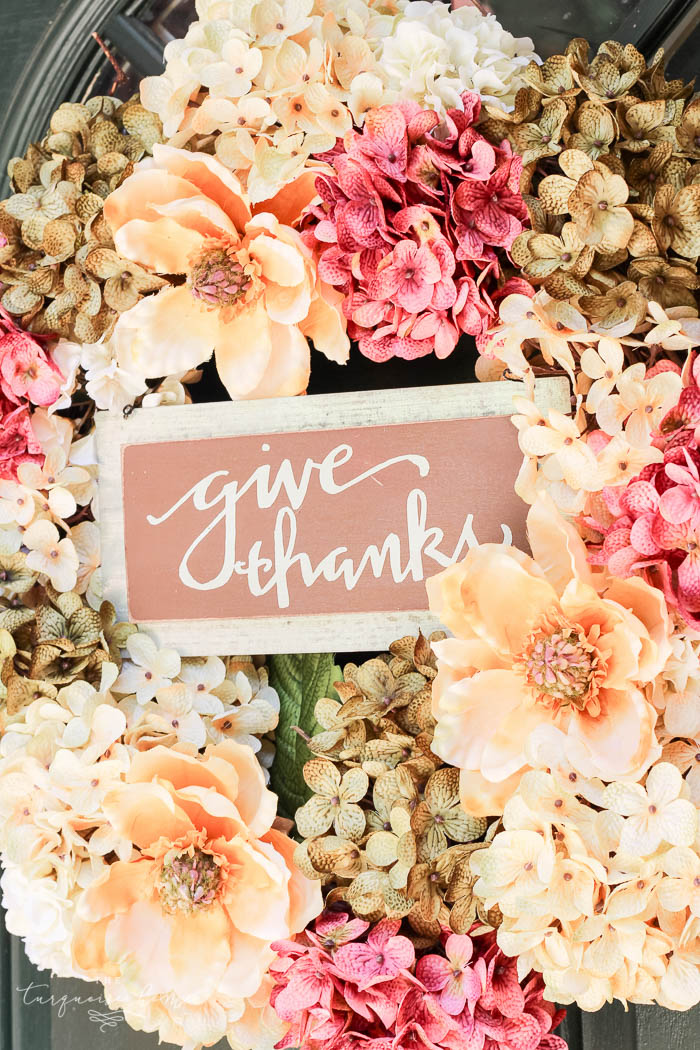 Those colors are just perfect for fall, although they aren't super traditional fall colors. I think that's why I love them so much. 🙂
What do you think? Could you make a wreath like this?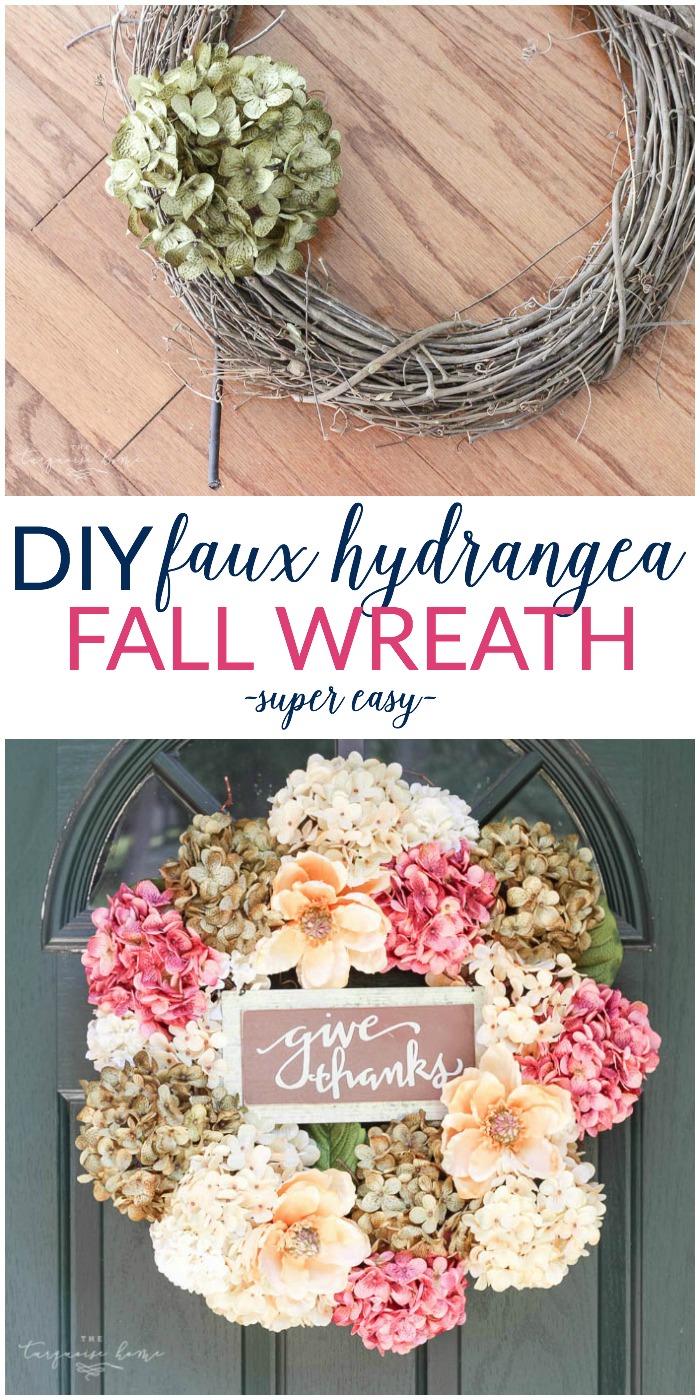 Get Instant Access to my Guide to Customize Your Home on a Budget
Grab your FREE guide for 10 Ways to Customize Your Home on a Budget: simple projects to transform your home from builder beige to a home with character and charm!