This paint color series will help walk you through some of the most popular home decor paint colors, along with some of my own personal picks. Today Sea Salt by Sherwin Williams is up—learn all about this color and how it will look in different rooms and lightings.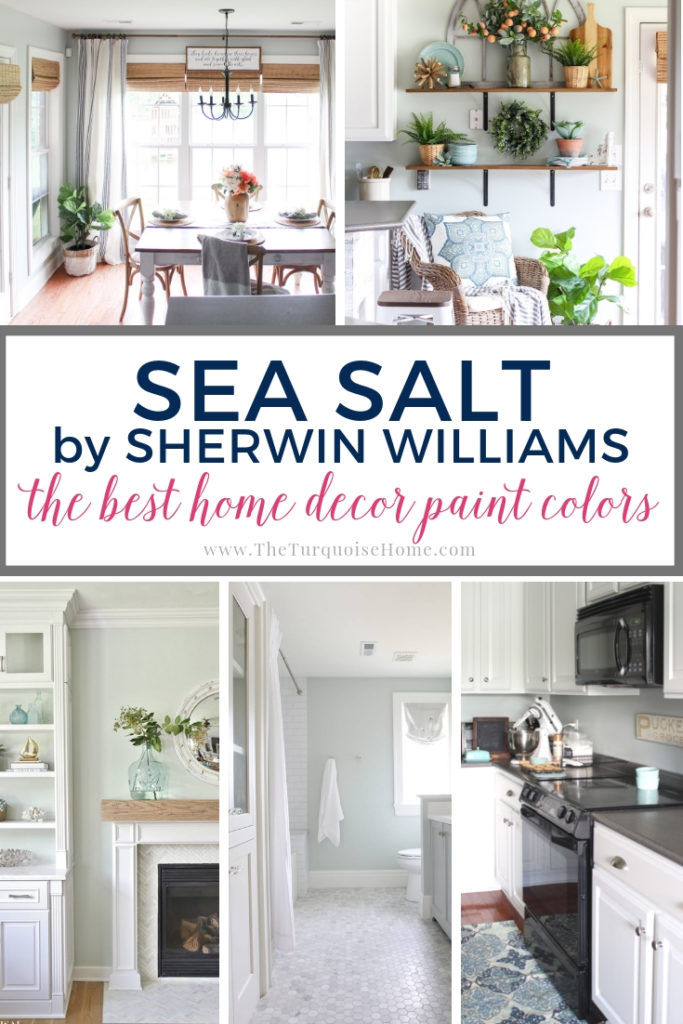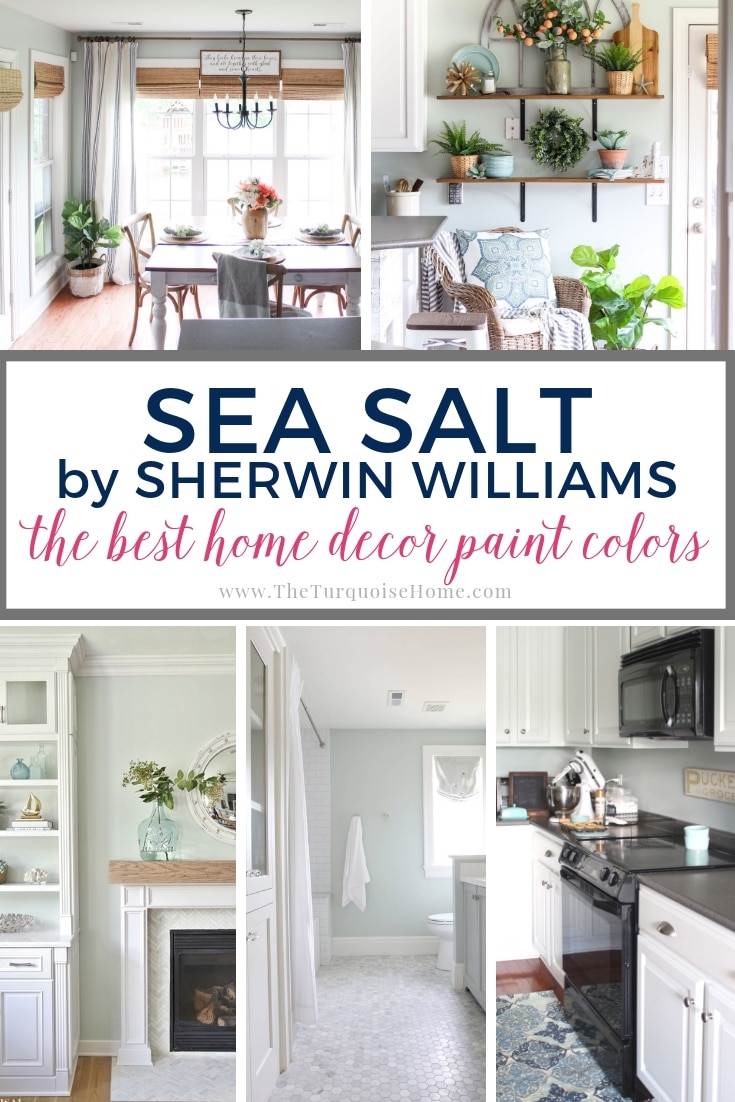 When I hear "sea salt", my mind always goes to the ocean. The color of the blue-green water mixed with cool gray undertones with a hint of warmth from sand and sun is a picture that's not awfully far off from the paint color Sherwin Williams Sea Salt.
Not only is this paint color absolutely gorgeous, but it happens to be one of the most popular paint colors for a home. This is one of the blue paint colors that always makes me stop mid-scroll and re-examine a room. As much as I love my whites and grays, Sea Salt brings a welcome pop of moody color to any space.
Sherwin Williams Sea Salt Undertones
First, a word to the wise. Do not get the Sherwin Williams Sea Salt paint color mixed up with the Benjamin Moore Sea Salt color. They are very different and you'll be disappointed if you have your heart set on one and end up with a few buckets of the other.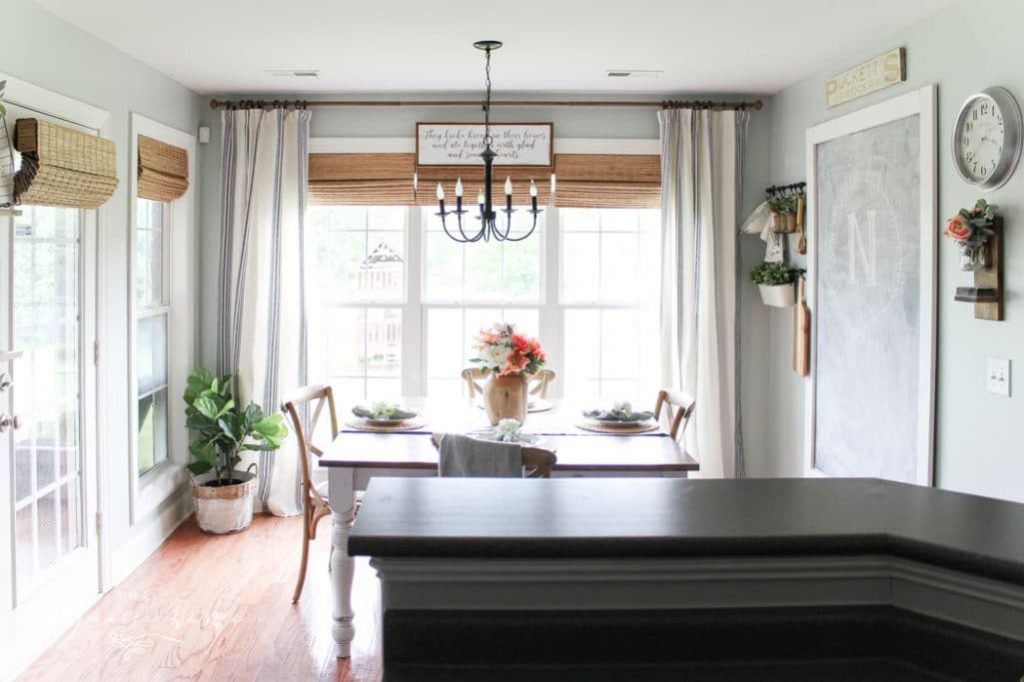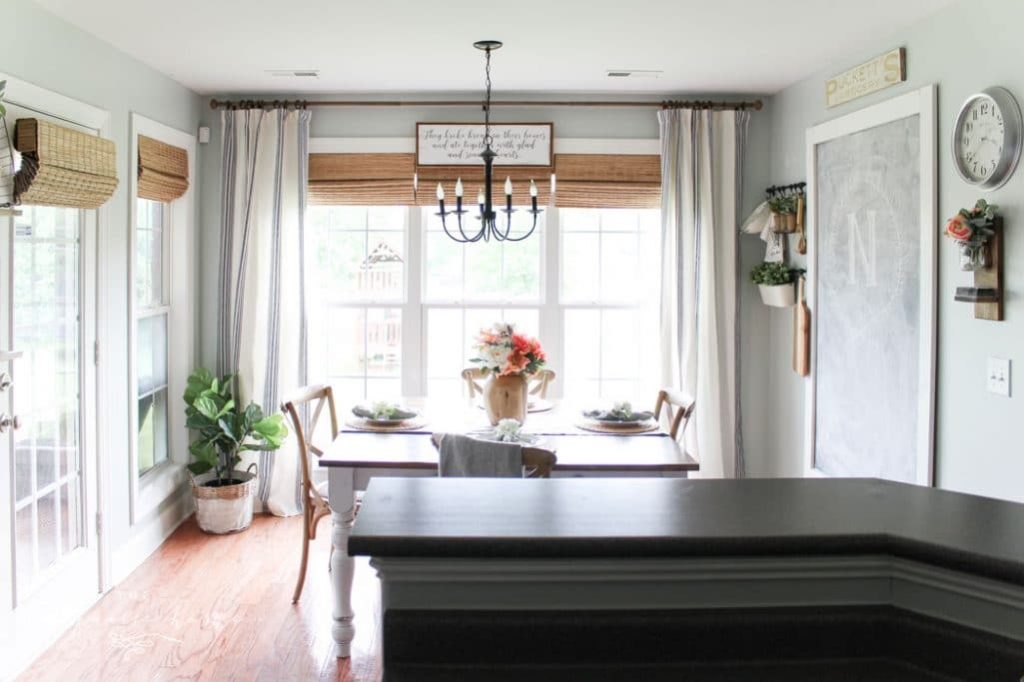 Sherwin Williams Sea Salt has slightly cool, almost warm undertones that make the blue-gray hue quite livable. Like many other colors, Sea Salt is a chameleon color, which means it will look different in each room and lighting setting as different undertones are shown.
For example, the green hue is highlighted when Sea Salt is in a room with warm bulbs. However, in a room with diffused, filtered light, the color can appear more green/blue or even blue-ish.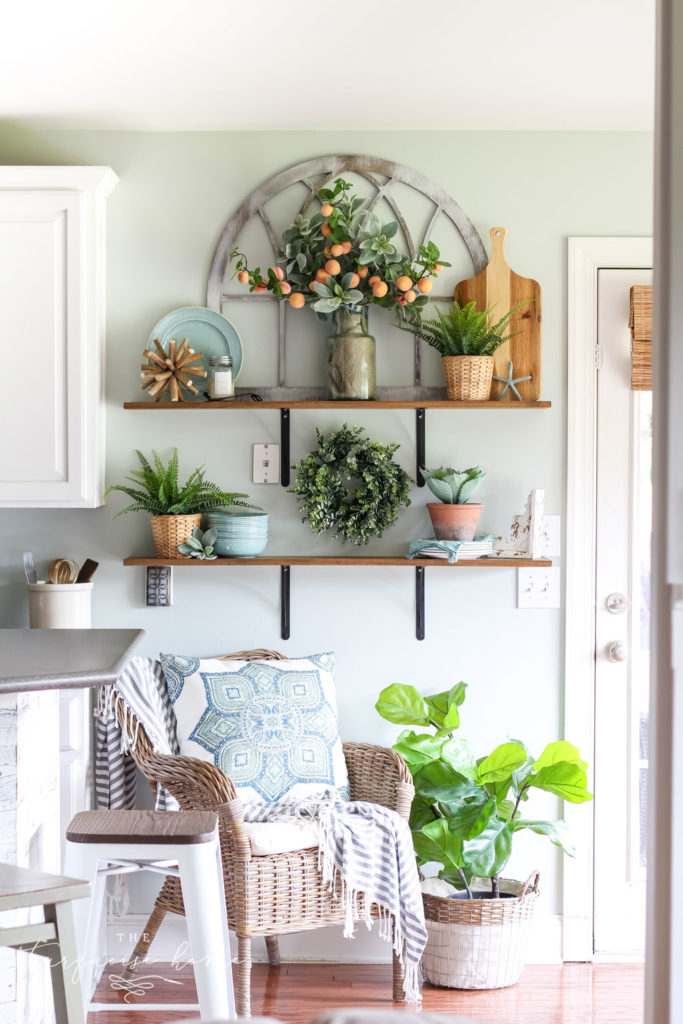 When Sea Salt is in a brightly lit room, the color becomes washed out. This isn't necessarily bad, but it means the color becomes very light and subtle, which is important to know if you are shooting for a bold, moody hue. Of course, once the lights are switched off or the sun sets, the color changes. Isn't paint fun? Yes!!
For this reason, I always recommend trying a sample in your home before painting the whole room! I like to paint a poster board or two with the sample color, then hang it on different walls through the room at different times of the day to see how the light plays with the color.
What Colors Coordinate with Sherwin Williams Sea Salt?
If you are looking for a complementary color to go with this shade, you have several popular options from Sherwin Williams, including
Spare White
Fleur de Sel
Summit Gray
Accessible Beige
Kilim Beige
Malabar
Stardew
Sherwin Williams Sea Salt in Different Rooms
Ready to see some examples of Sea Salt? I have them broken down by different rooms throughout the home, so you can see how the hue looks in different spaces and lighting.
Sherwin Williams Sea Salt in Kitchens
The kitchen is always my favorite spot to start. I LOVE Sea Salt in a kitchen—so much so that it's the shade I chose for my own kitchen after a long debate of which color to choose.
Plus, this is a great example of the different shades Sea Salt can give off in different lighting. In my kitchen, the color looks blue-gray as you can see below.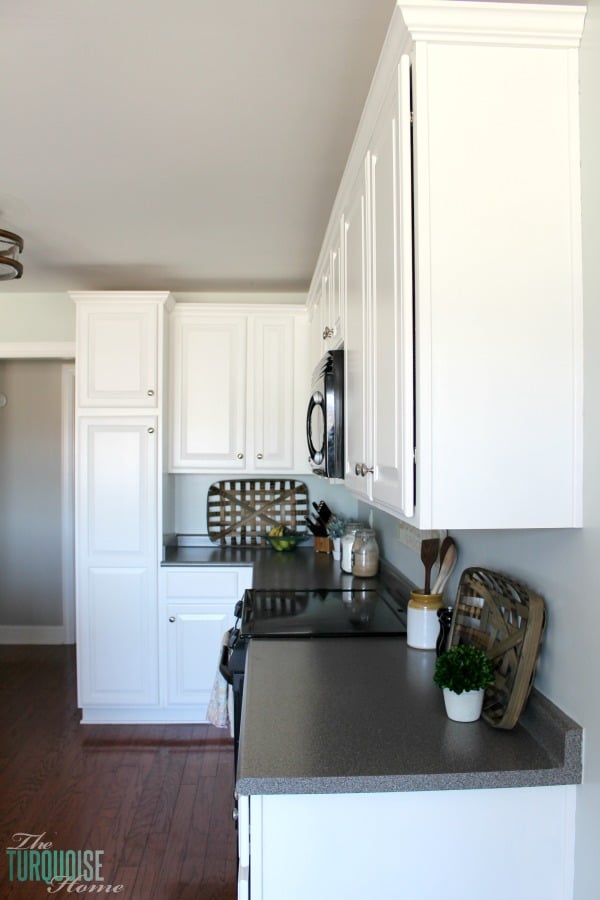 However, in my eat-in kitchen, the Sea Salt looks decidedly more green on the wall on the right and a light gray color on the left. Fascinating stuff, right?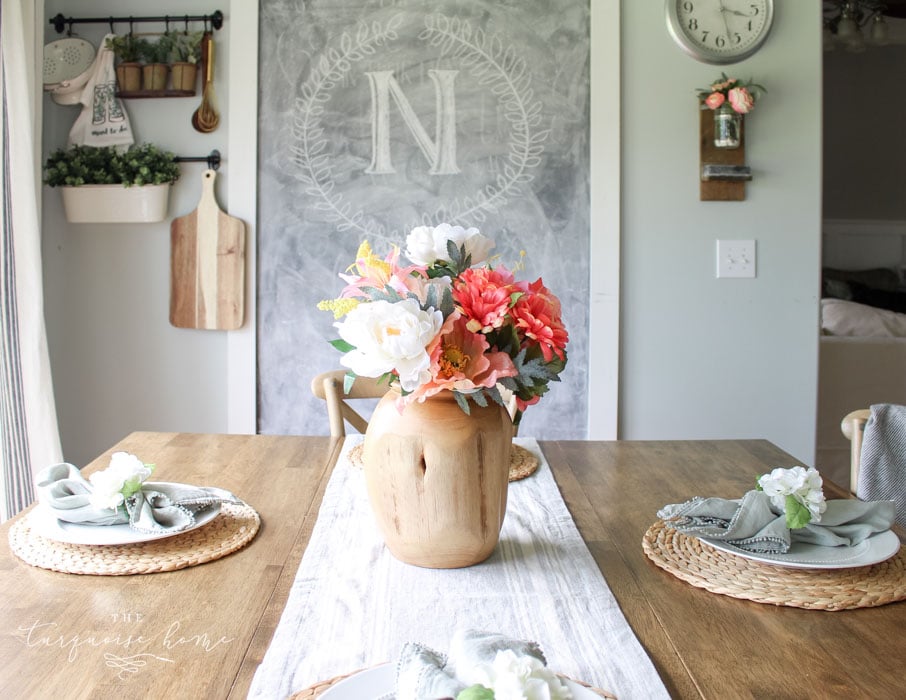 I love how Sea Salt turned out in the kitchen M Is For Mama put together. It adds the perfect shade of neutral blue-green to her space. The cabinets, by the way, are Sherwin Williams Dover Gray – they look fantastic together!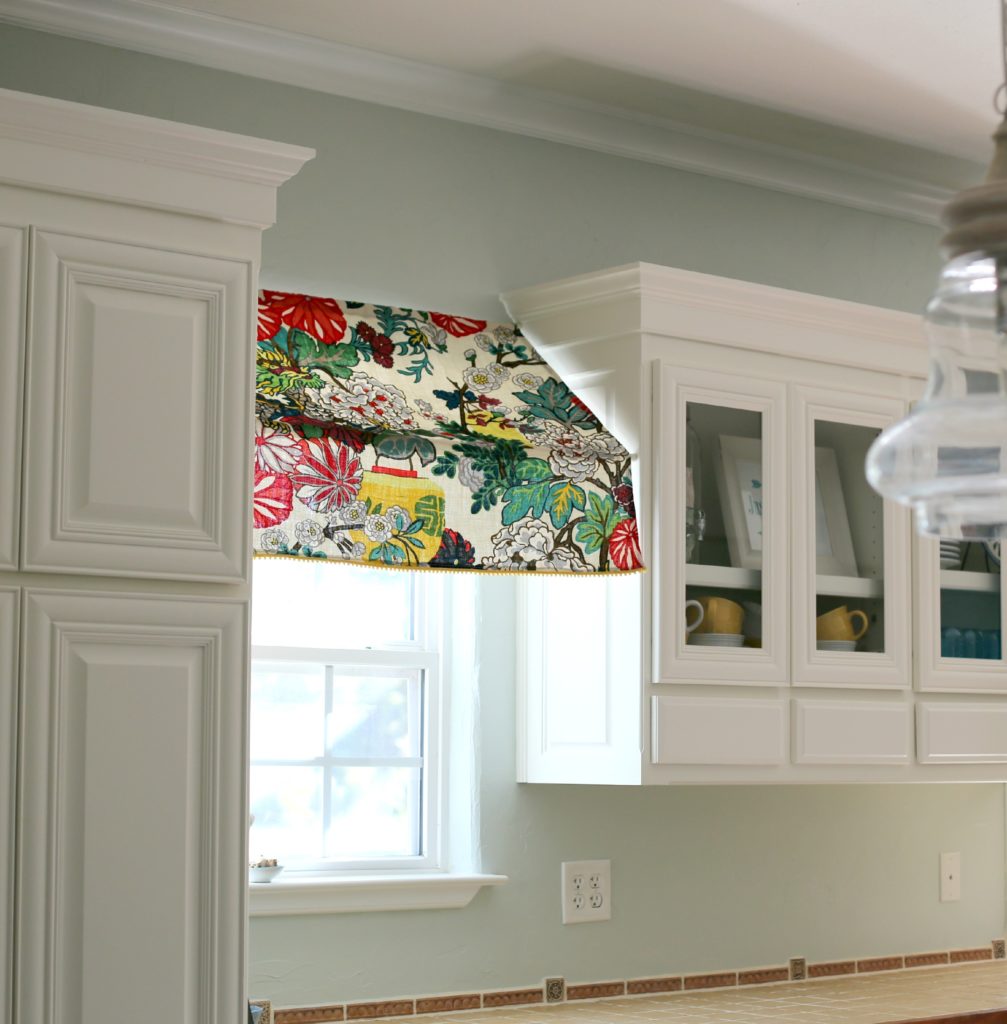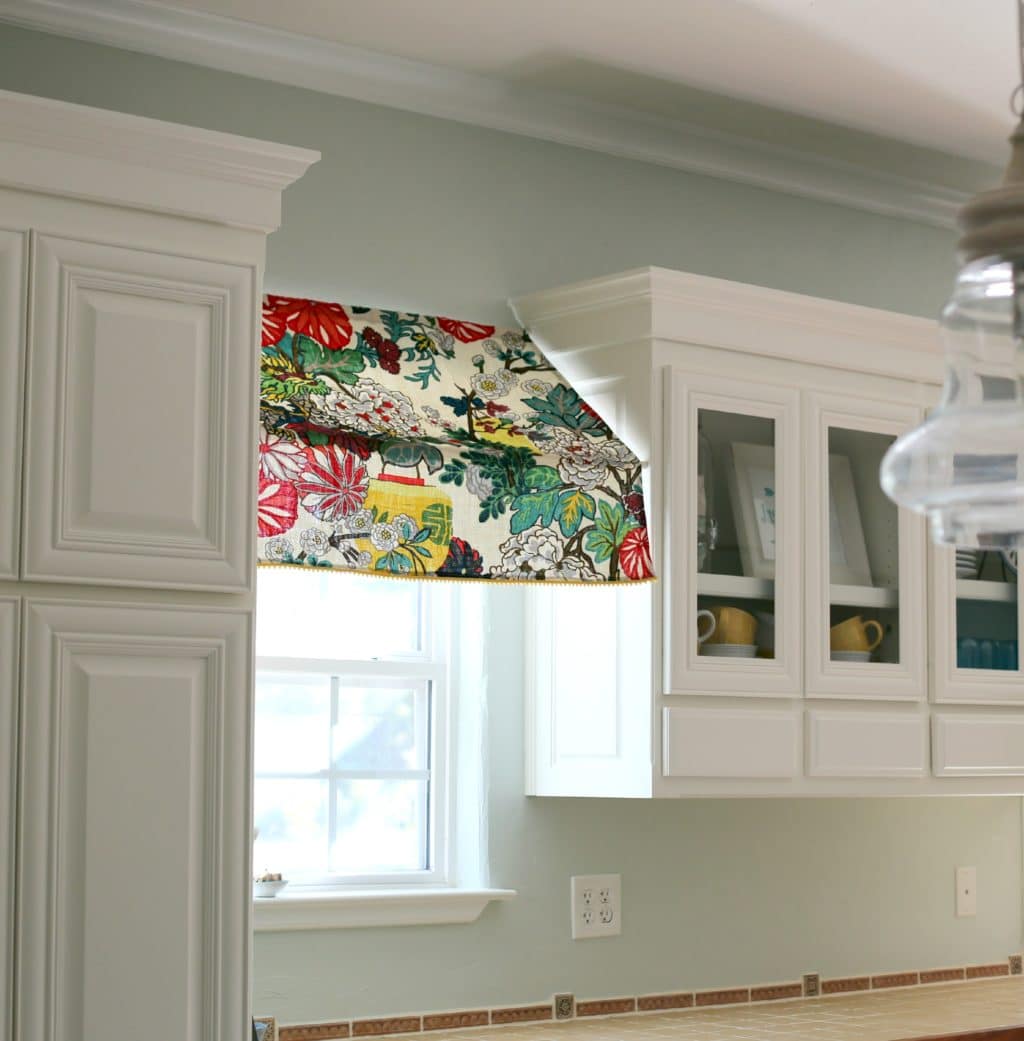 If you are a bit hesitant about painting your entire kitchen this shade, take a page out of How to Nest For Less' book and use a gallon to cover a kitchen accent wall instead.
Sherwin Williams Sea Salt in Bathrooms
Sea Salt was practically made to be shown off in the bathroom. It adds a clean, water-y vibe to the space, which is perfect for an area right around the tub, like this gorgeous bathroom from Studio McGee.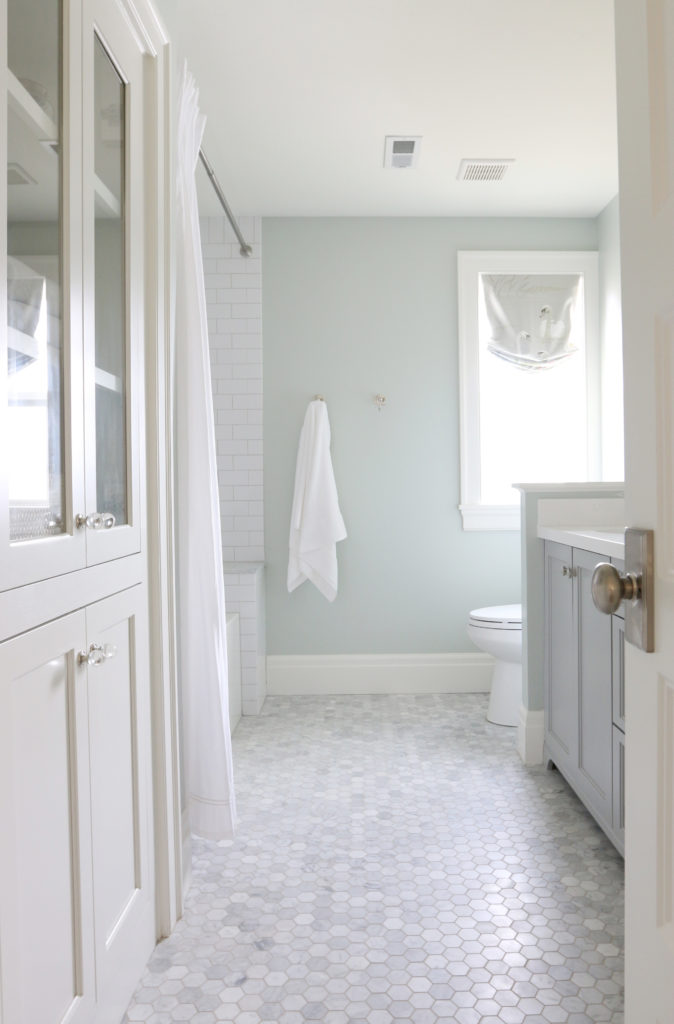 If you love a costal vibe, you definitely need to give Sea Salt a try. Check out this soothing bathroom from Artsy Chics Rule—she definitely nails the costal cottage look.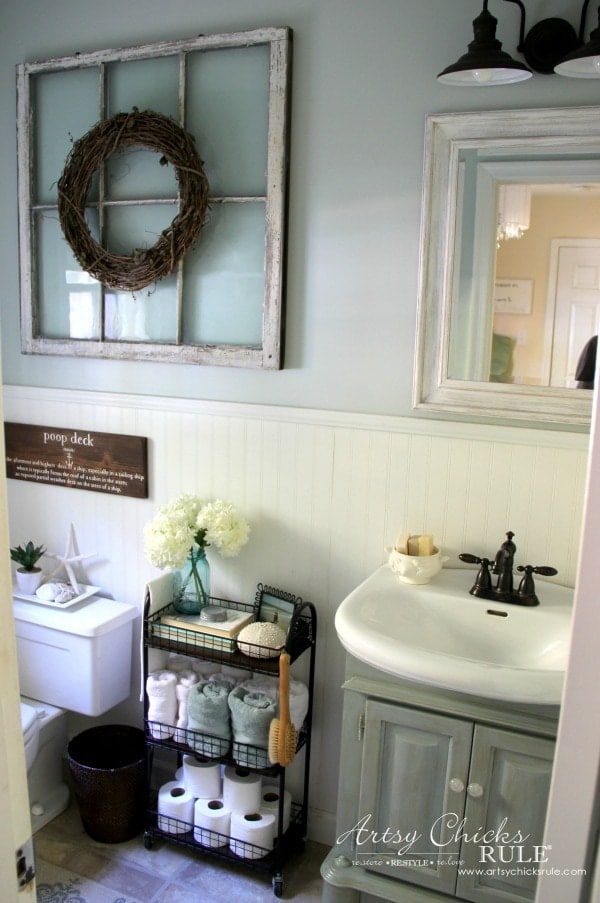 Sea Salt in Living Rooms
If you're looking for a livable green color in the living room, this could be the one! After seeing this gorgeous living room from Sand and Sisal, I have this color on my short list if I ever repaint our living room.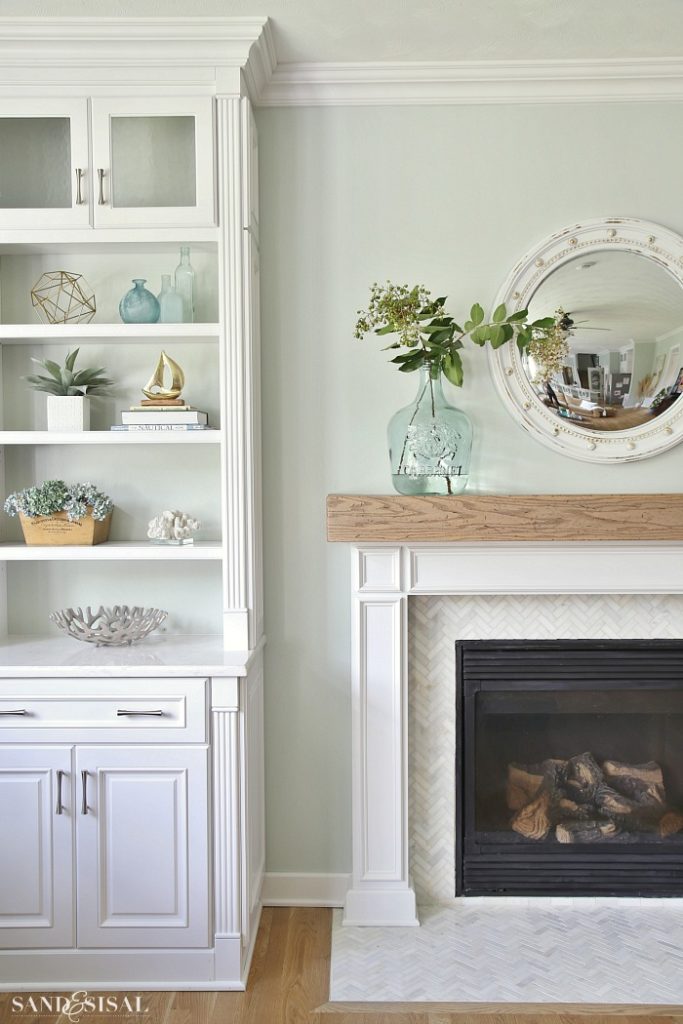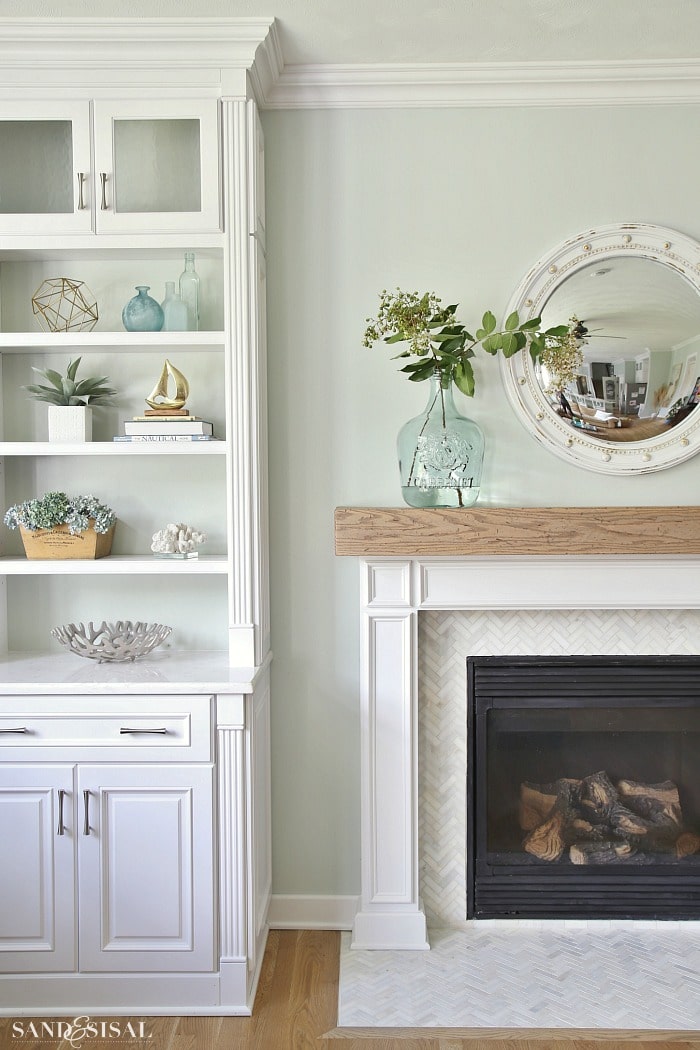 Sea Salt by Sherwin Williams for Front Doors
Lastly, if you are unsure of where to add this fun color, try giving your home some major curb appeal by using it on your front door. You can paint the exterior only, or do both sides like this pretty home from Bria Hammel Interiors did.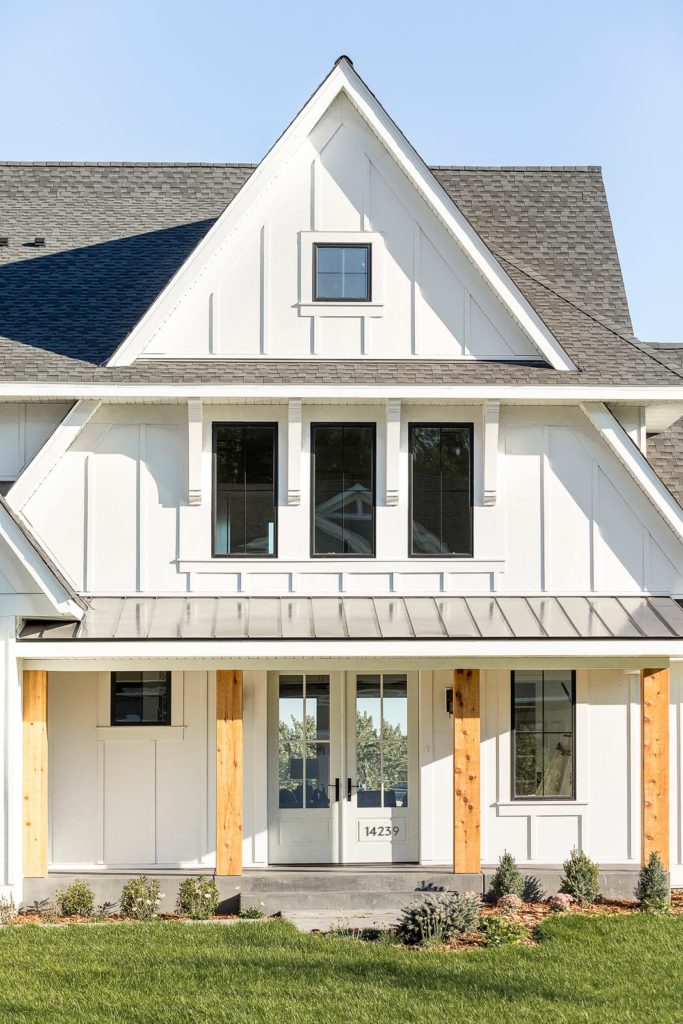 As you can see, Sherwin Williams Sea Salt looks awesome wherever it ends up. Have I convinced you to give this fun color a try?
MORE POSTS YOU WILL LIKE:
Get Instant Access to my Guide to Customize Your Home on a Budget
Grab your FREE guide for 10 Ways to Customize Your Home on a Budget: simple projects to transform your home from builder beige to a home with character and charm!