Simple Floral Spring Mantel
Be inspired by this spring mantel with pastel colors and fun faux florals!
As the weather begins to change, it has become a tradition for me to change up the mantel in my living room and set out fun items from my decor closet to usher in the new season. And spring is no exception. In fact, it's one of my favorite times of the year, because I can incorporate my favorite pinks and turquoise colors again! YAY! I may overdo it a little bit, but I just love pinks, greens and blues!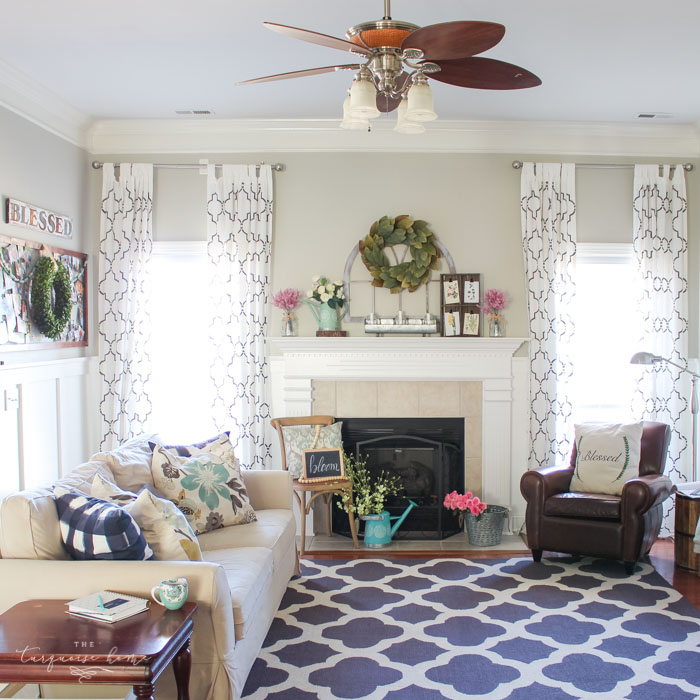 OK, so back to the pretty pinks and turquoises that are now gracing my home. I love keeping things simple, like this series is about, and not overdoing it for any holiday or season. Ain't nobody got time for that!
This post contains affiliate links for your convenience. See my full disclosure policy here.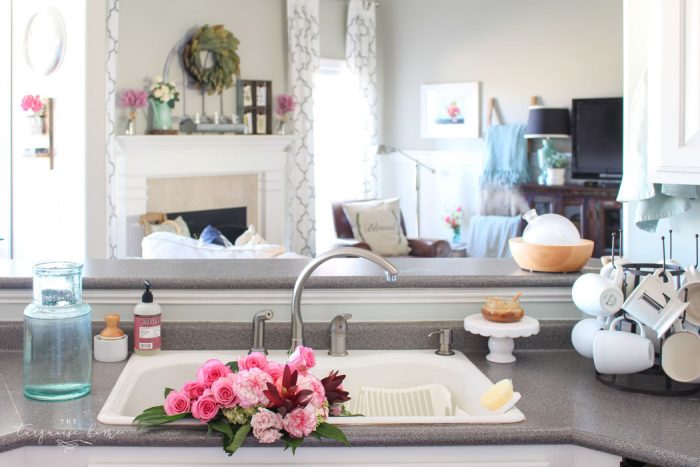 I decided to leave my DIY cathedral window in place on the mantel (tutorial here) and the magnolia wreath. I don't know that a magnolia wreath is super springy, but I like it anyway. I added some faux floral stems to glass vases and some simple candles to my galvanized metal sorter. I love that little thing!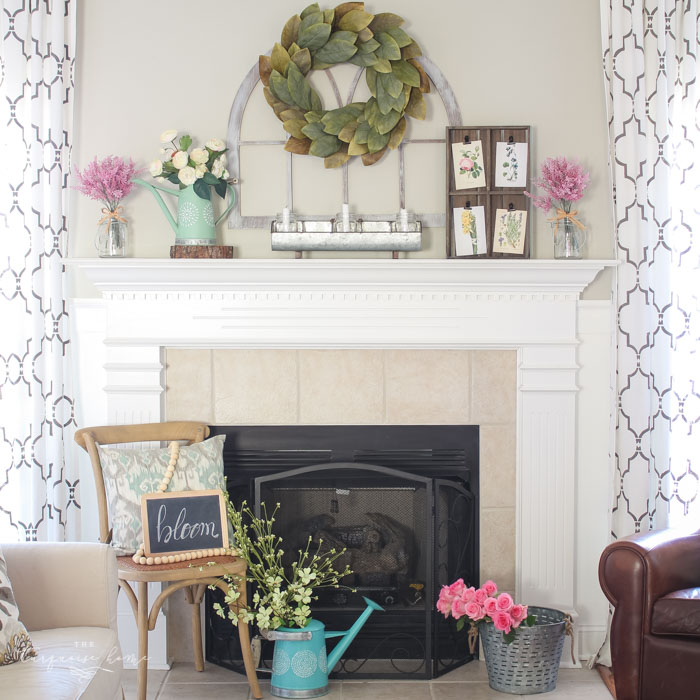 My fun watering cans are finds at Target from years ago, but they still have some super cute ones! You can find those here. The galvanized basket currently adorned with pink roses, is also a Target find (get similar here).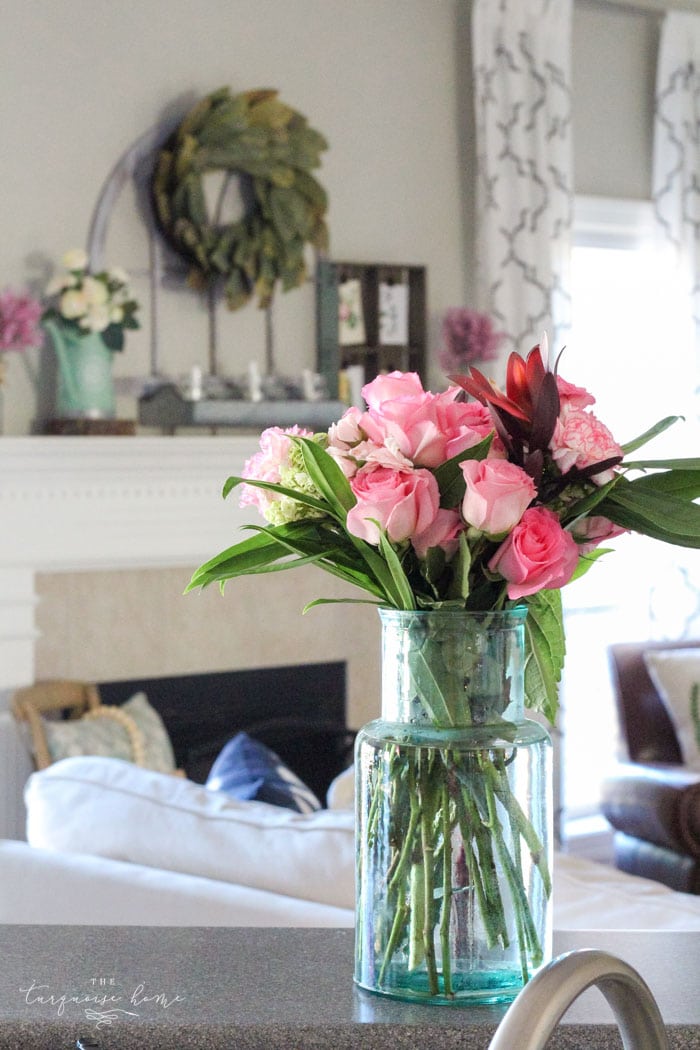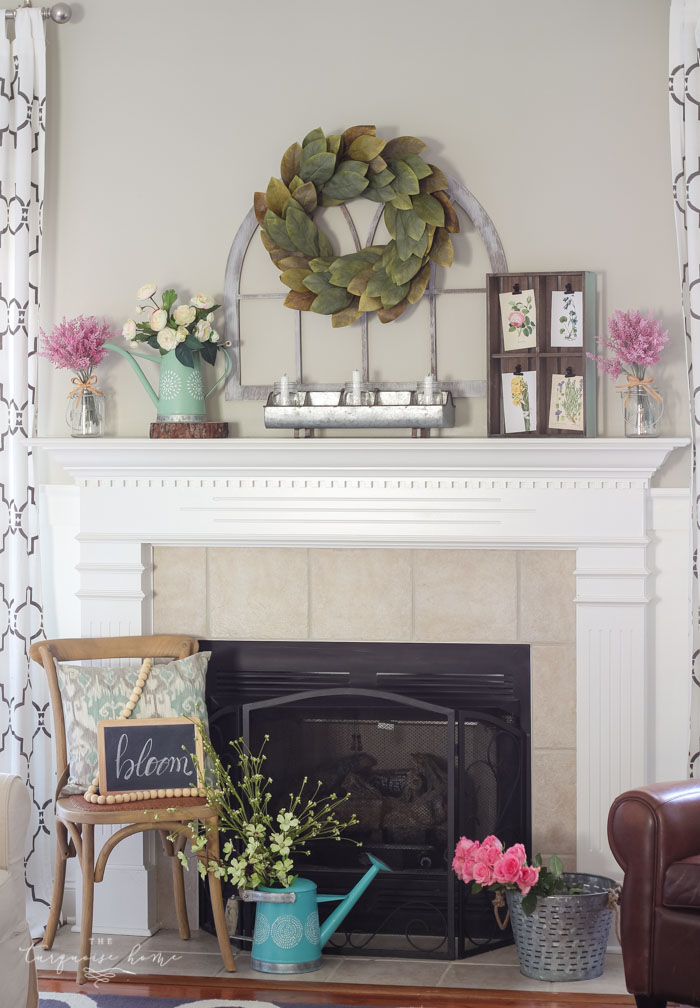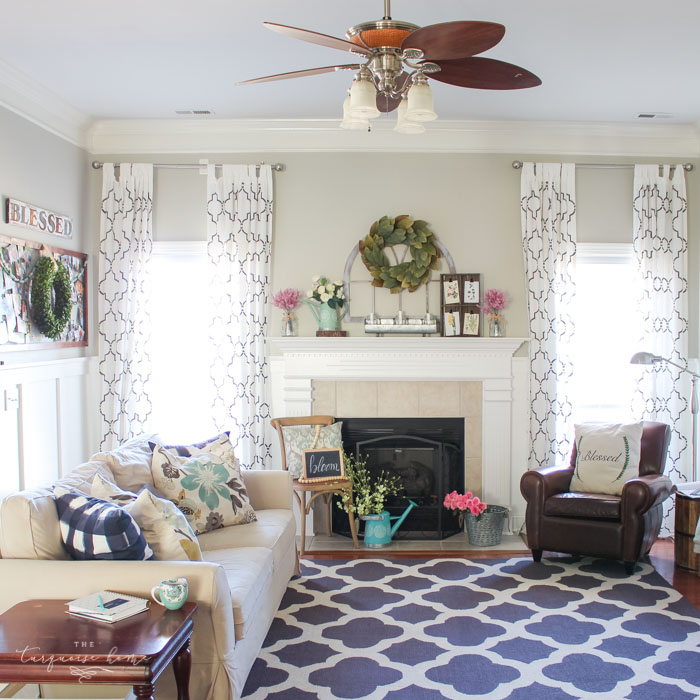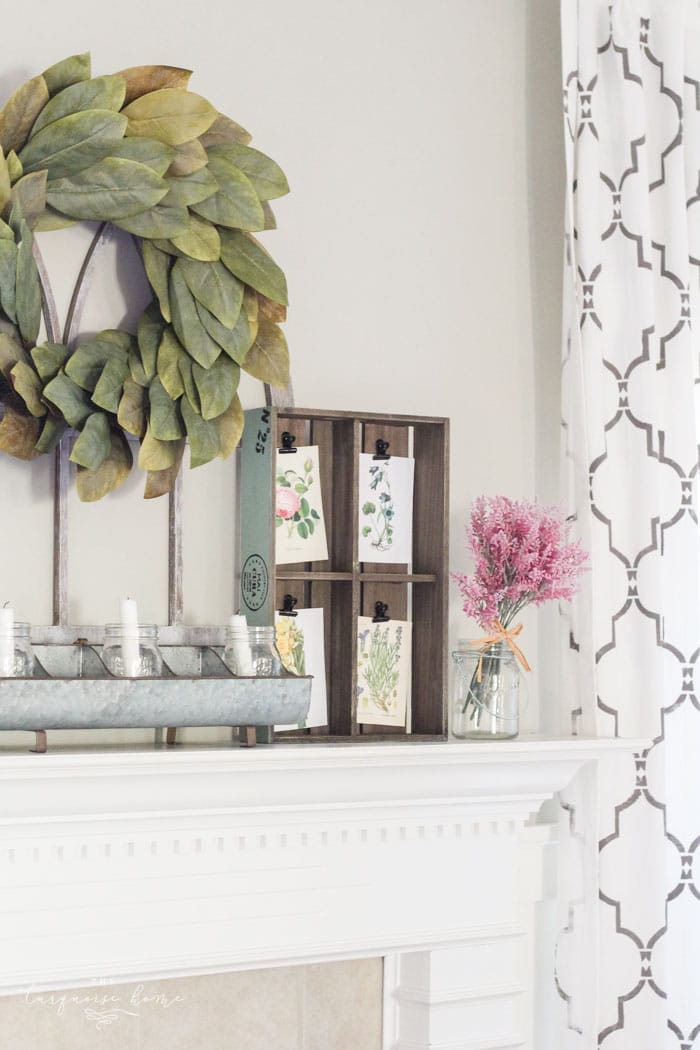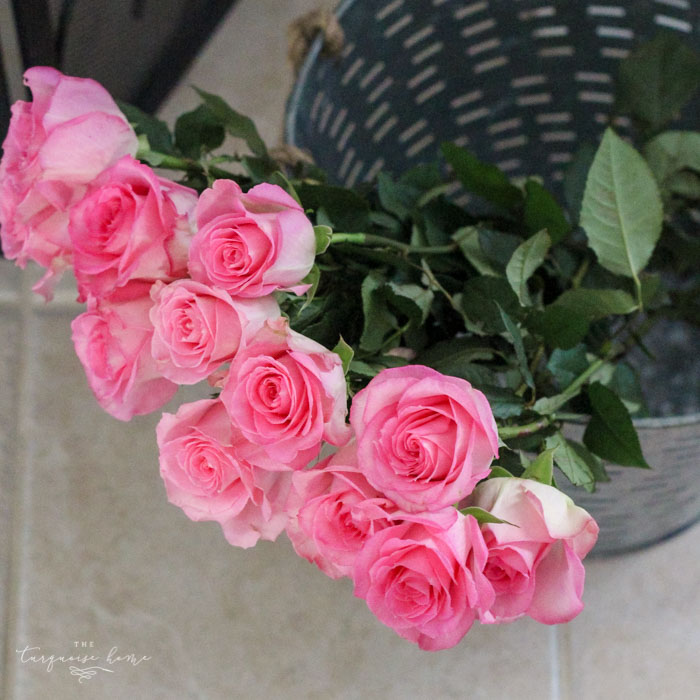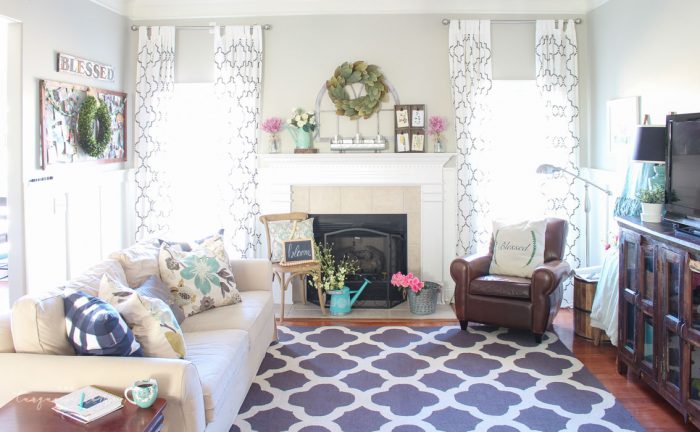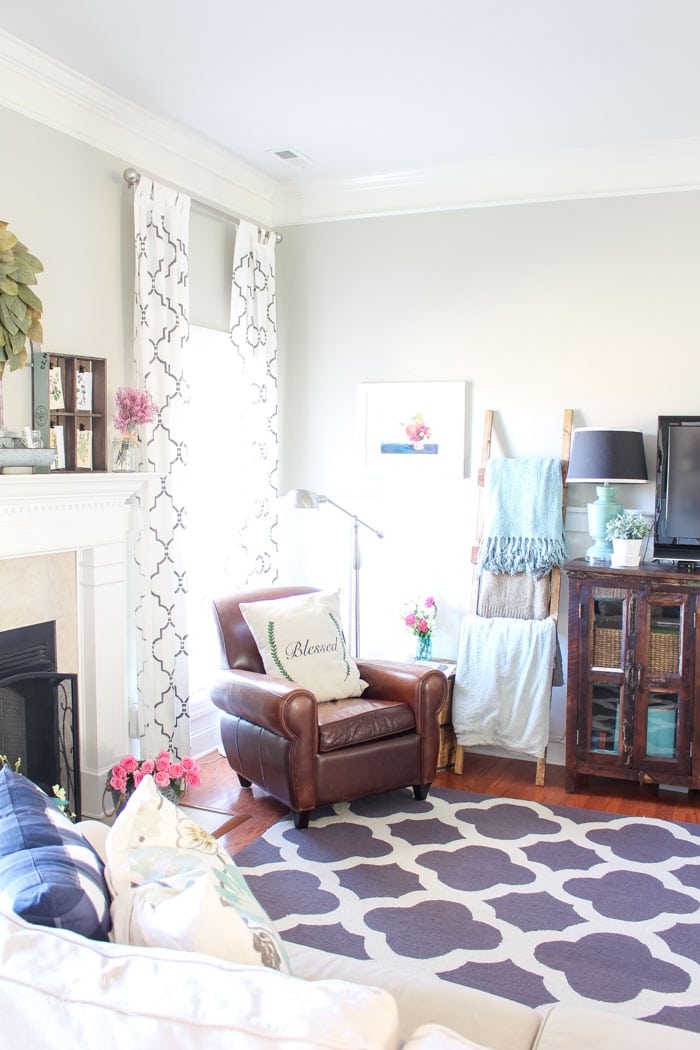 I'm loving my new DIY blanket ladder! (The full tutorial is right here.) It's such a fun addition to that little corner of the room. And I found a new blanket yesterday at Target, just perfect for the space and spring/summer. It's going to be bringing in a little coastal vibe for summer, I think. You can find the blanket here, but I don't have a picture of it in place yet.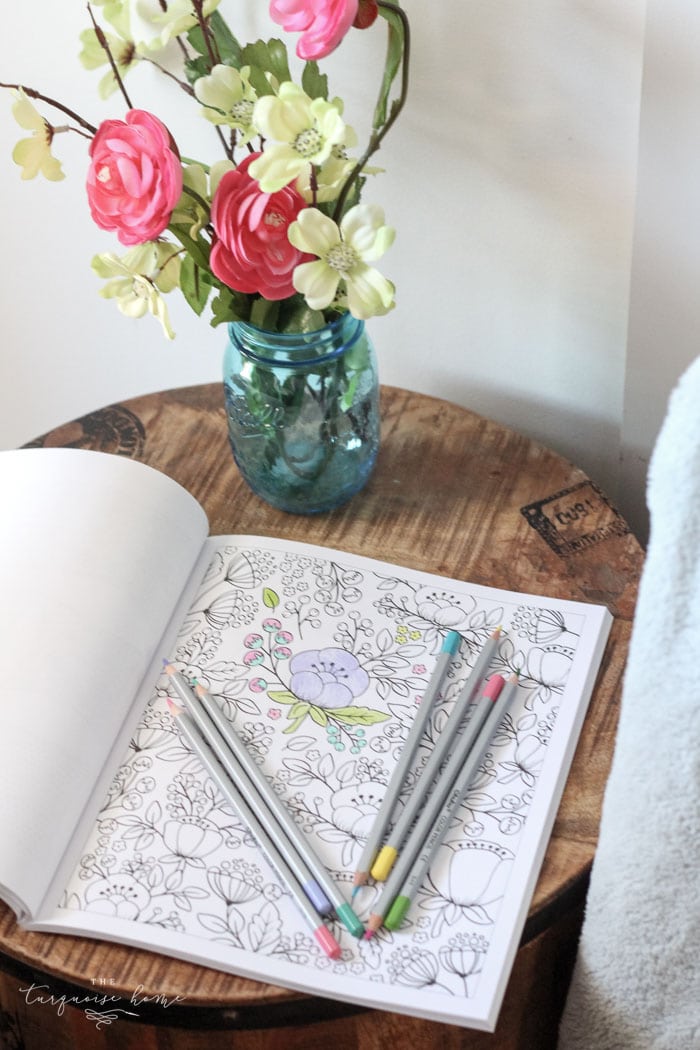 And what about this adorable coloring book from The Inspired Room? I don't have a ton of time for coloring, but when I make the time for myself, I like to color and dabble in hand-lettering. These coloring pencils are the perfect colors, too!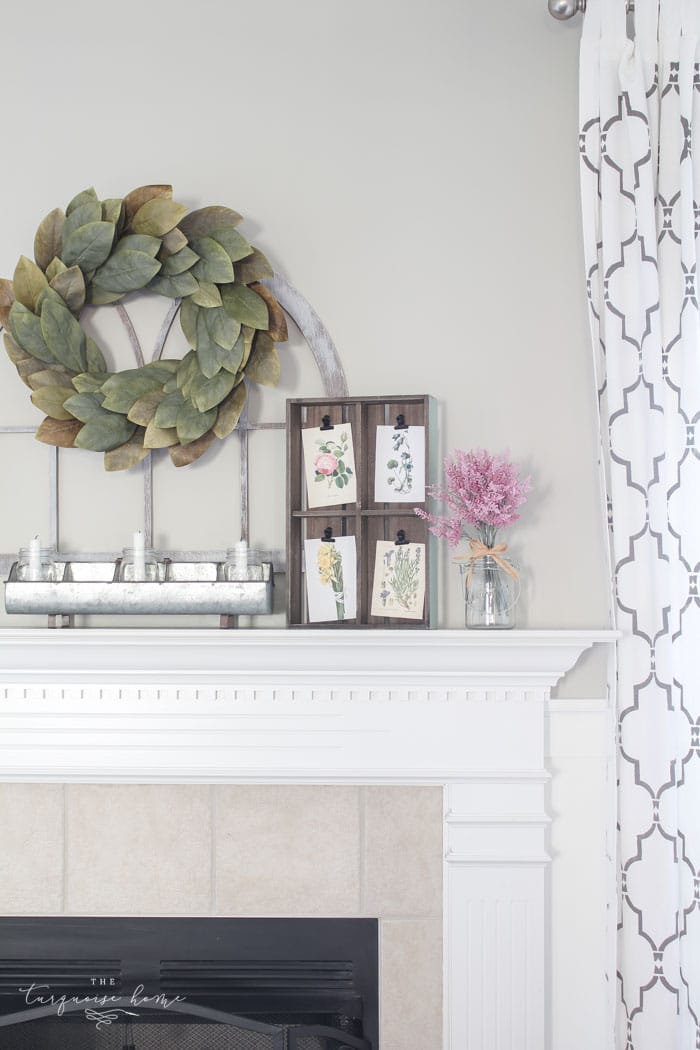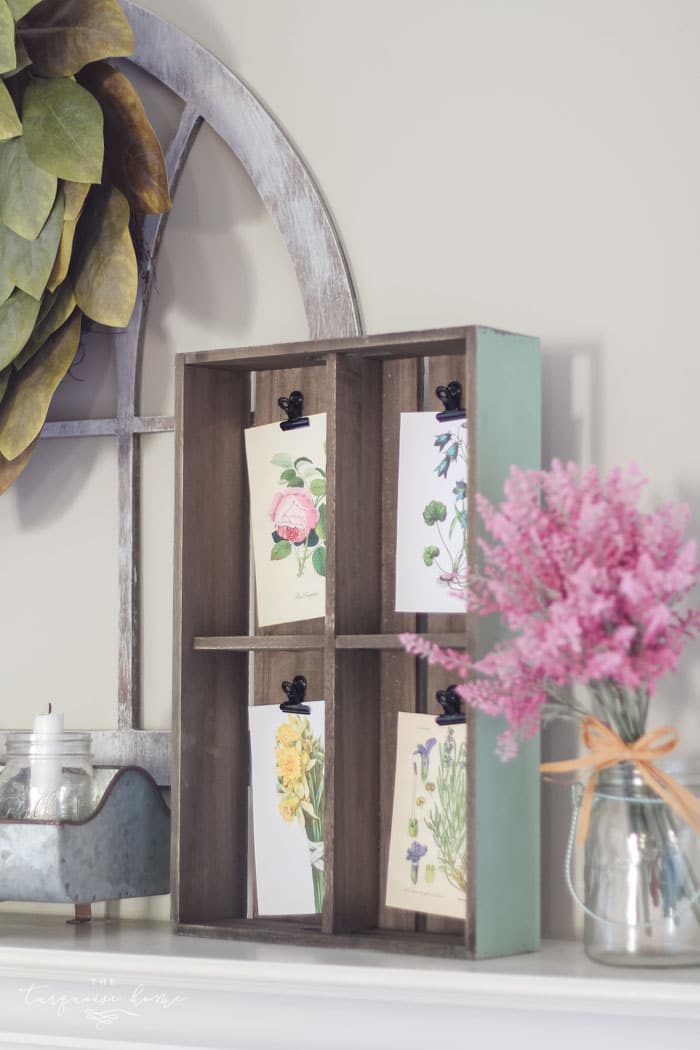 I love the vintage flowers that I printed off for free from The Graphics Fairy. Here are the ones I used: Rose, Daffodils, Blue Vintage Flower, Lavender.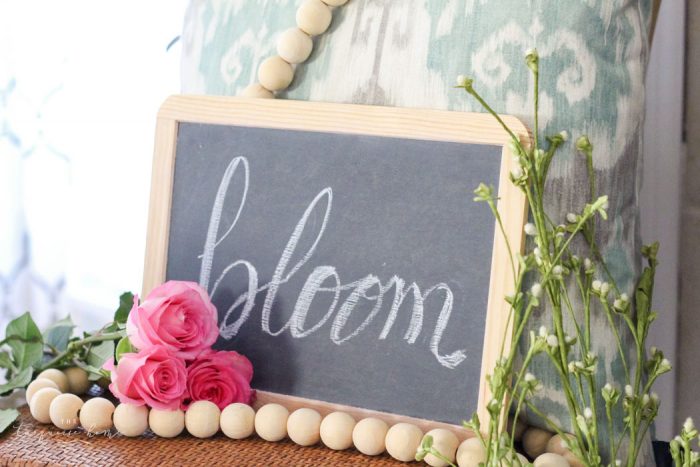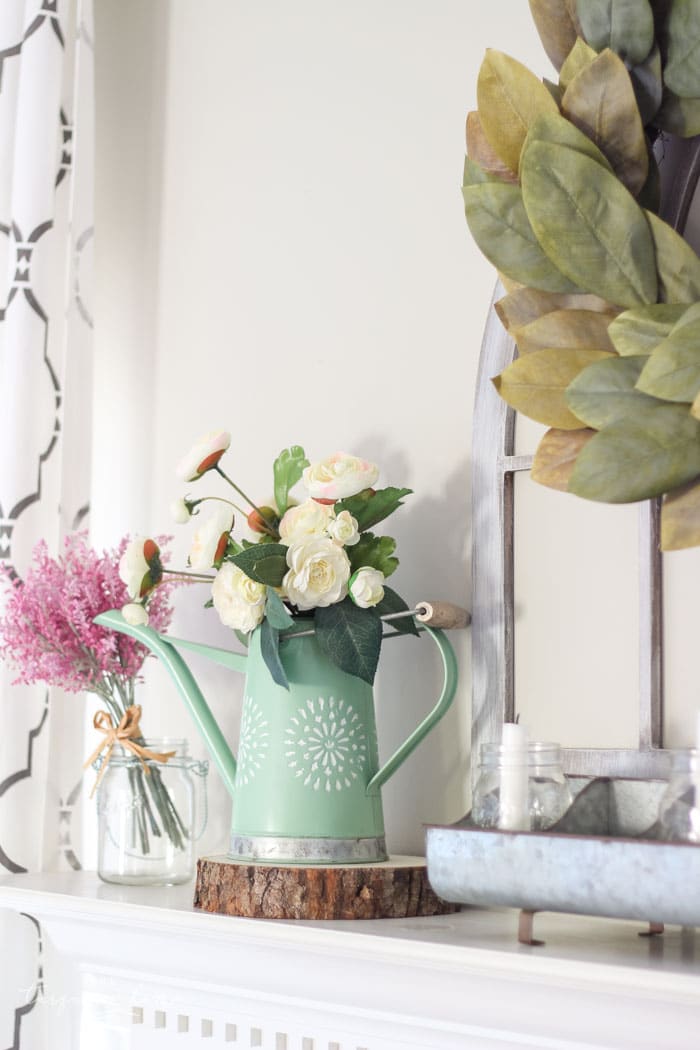 And if you're looking for more spring inspiration, I shared my Farmhouse Kitchen shelves all decked out for spring with a fun "Love One Another" Spring printable! You'll want to check that out HERE!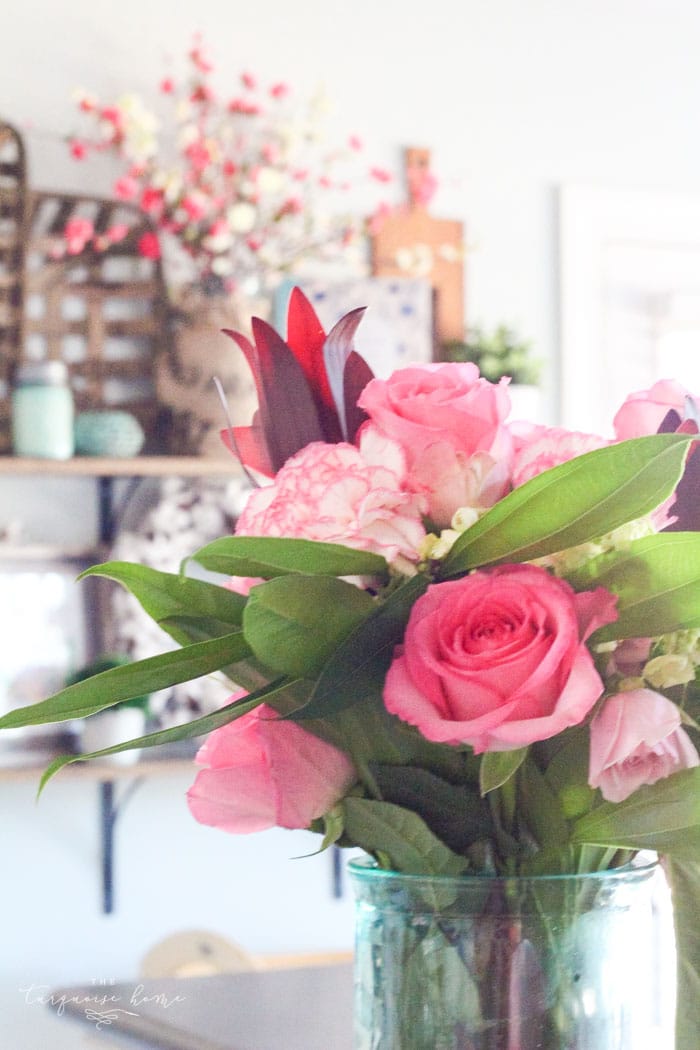 MORE POSTS YOU WILL LOVE: